February 18, 2007
Salida to Durango
via Montrose & US 550 (aka the Million Dollar Highway)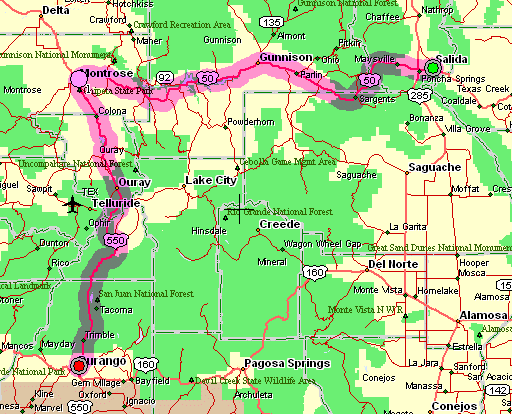 Mountains N/W of Salida CO

Panorama
Click for a larger size
Remember to scroll right

Heading west from Salida.
Monarch Pass ahead (with traffic heading to the ski area)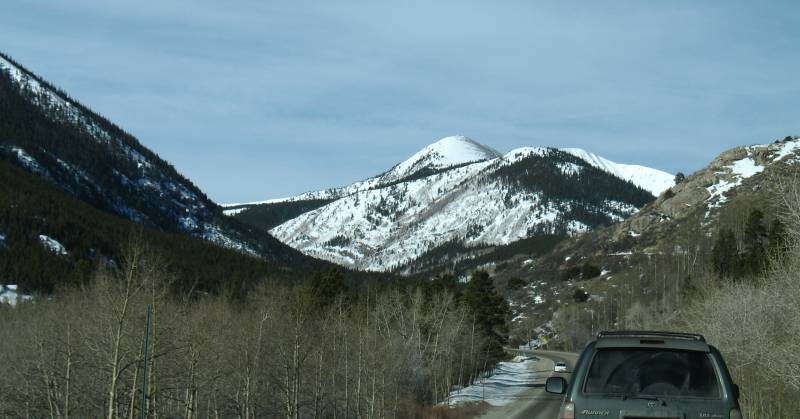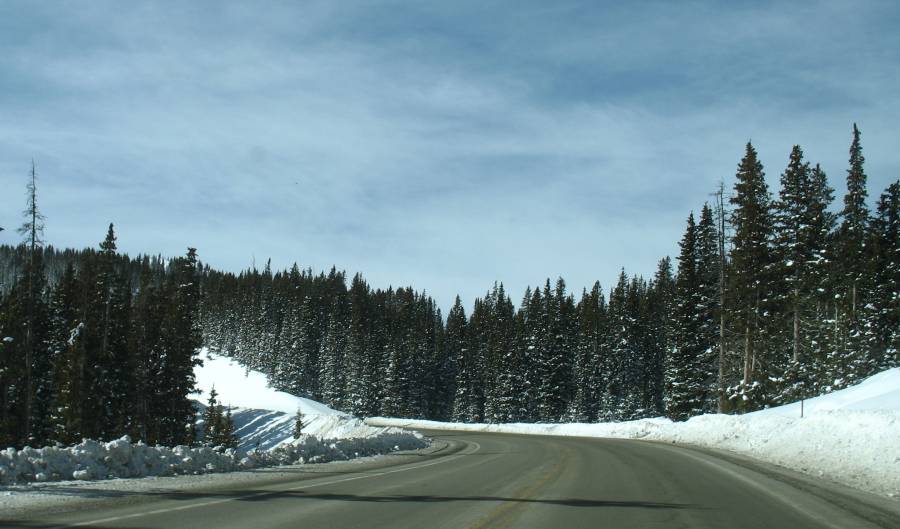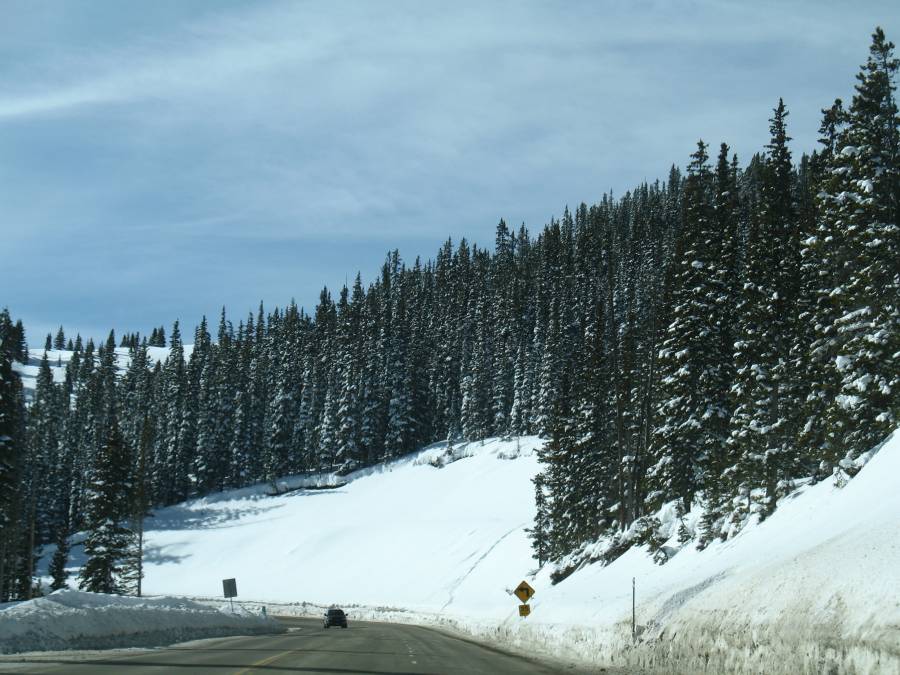 Heading down the west side from Monarch Pass.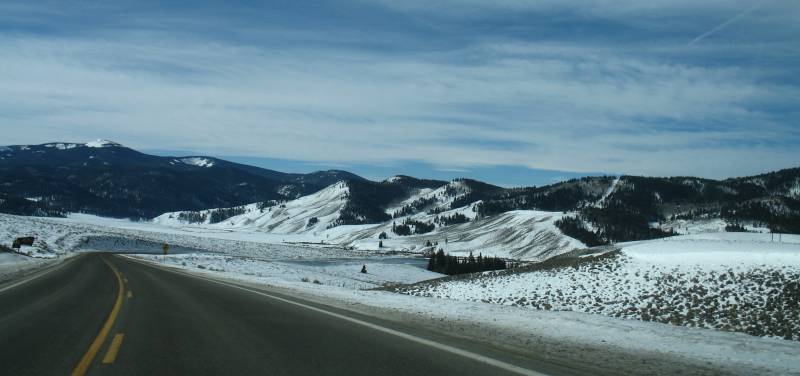 Cattle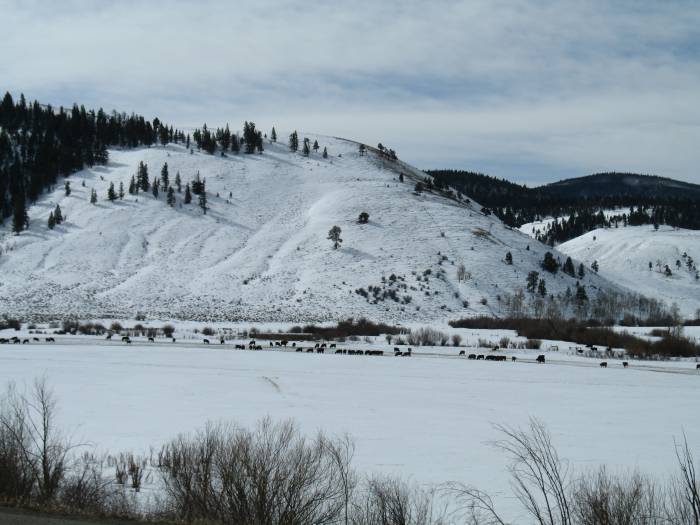 Mural - Downtown Gunnison CO
Panorama
Click for a larger version
(Ken and I were passing through in 2003. They DO get LARGE storm clouds -
single photo
-
full day of photos
)

Play'n with the camera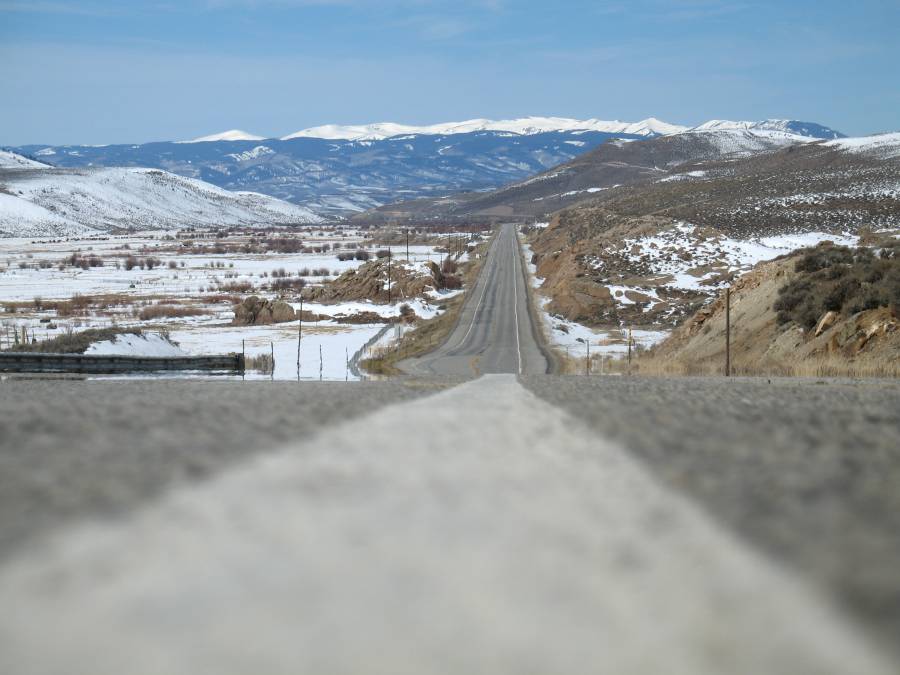 Blue Mesa Reservoir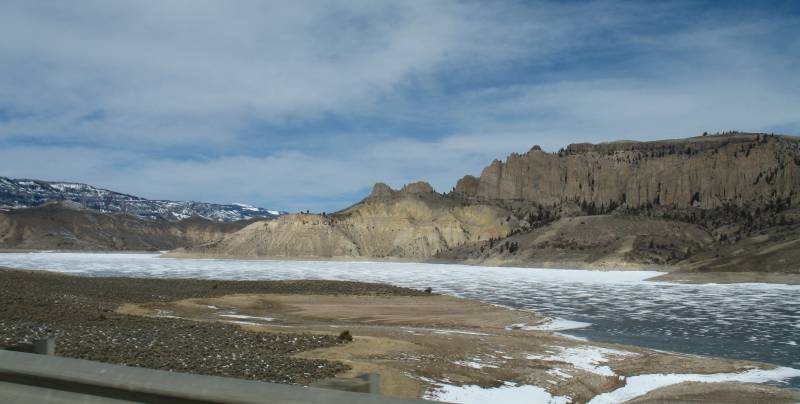 Unexpected canyon twisties.
I thought the road followed the reservoir most of the way to Montrose - wrong.
It jumped away from the water and dropped into this canyon for a bit.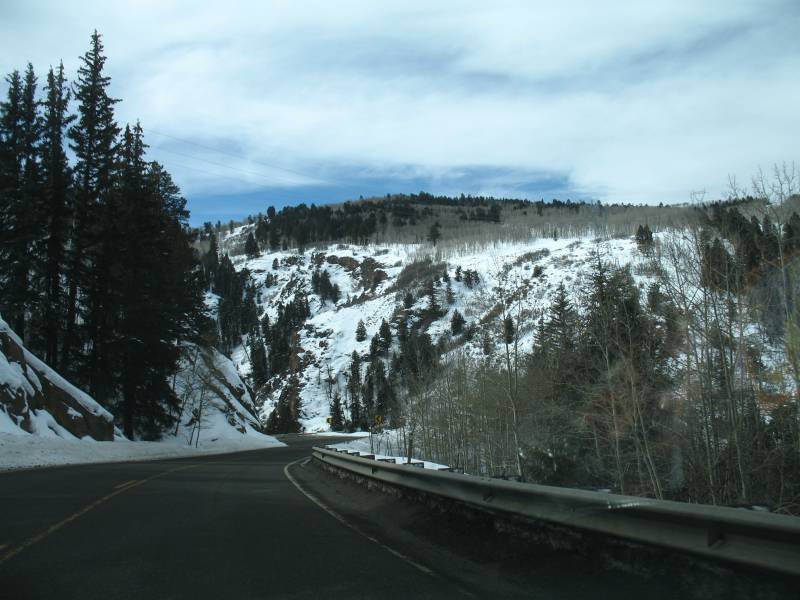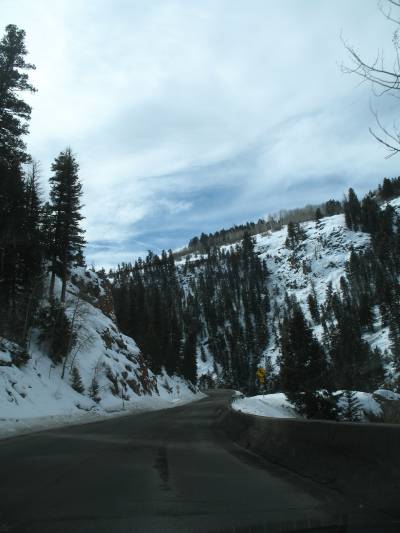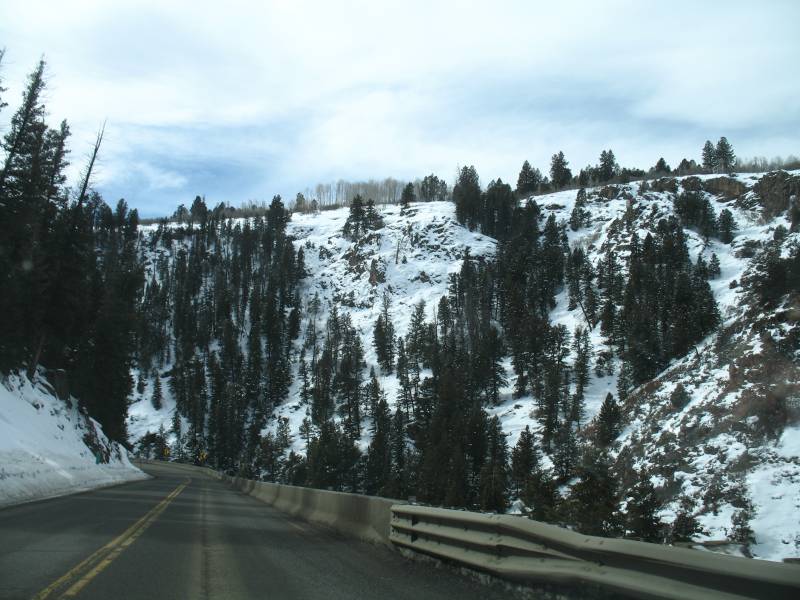 I've now spent some time in Montrose and am heading south to Durango.
US-550 is more scenic heading south than north.
Why? Well heading south you roll along in this narrowing valley and directly in front are these majestic, imposing peaks.
Heading north there isn't the same sort of build-up - you're mostly already in the mountains.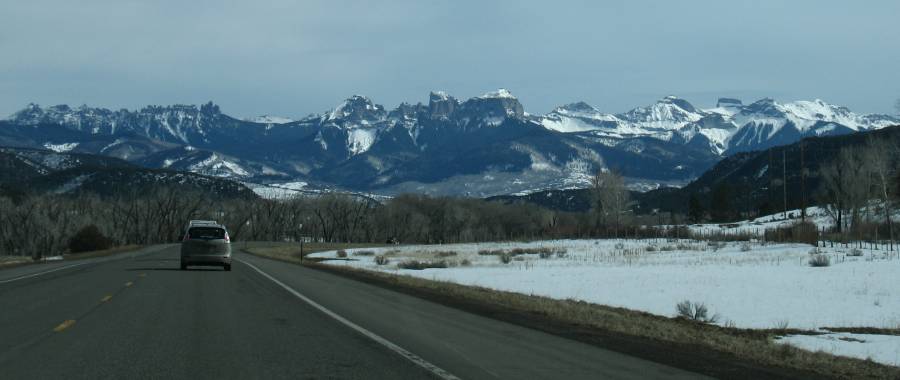 Looks like the weather that is to move in tomorrow is getting close...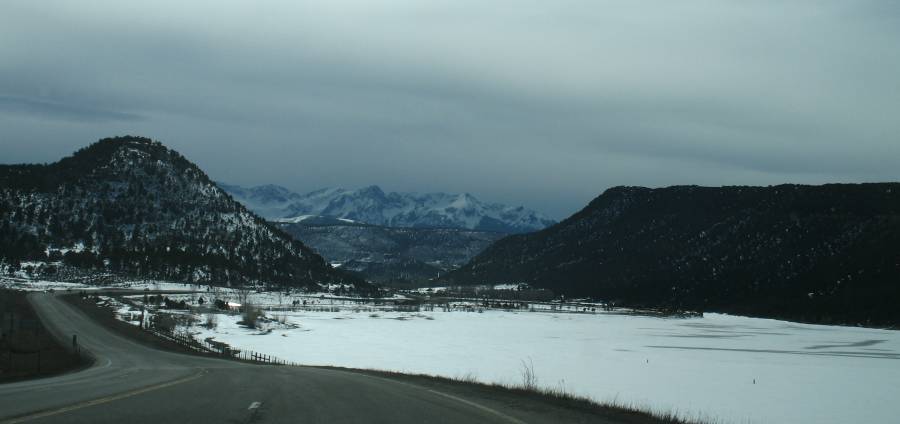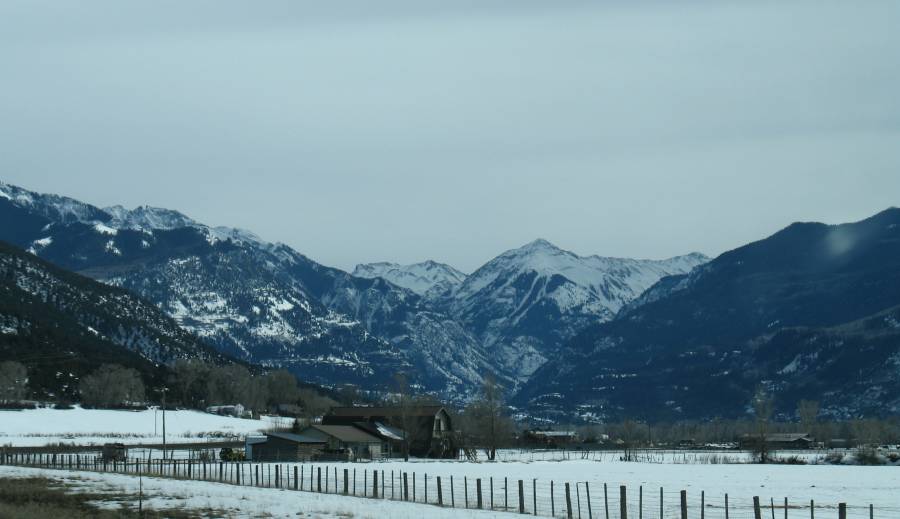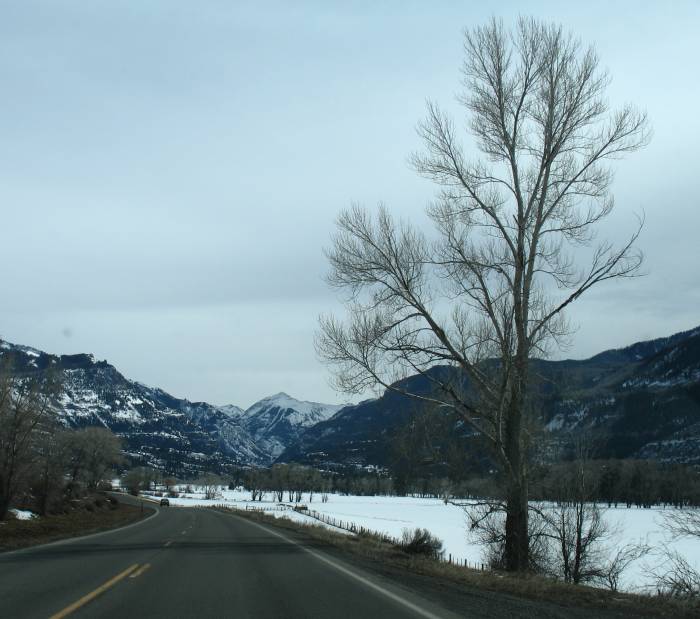 Coming into Ouray, CO, the "Switzerland of America"
It seems the road will stop here as the land towers at the far end of town.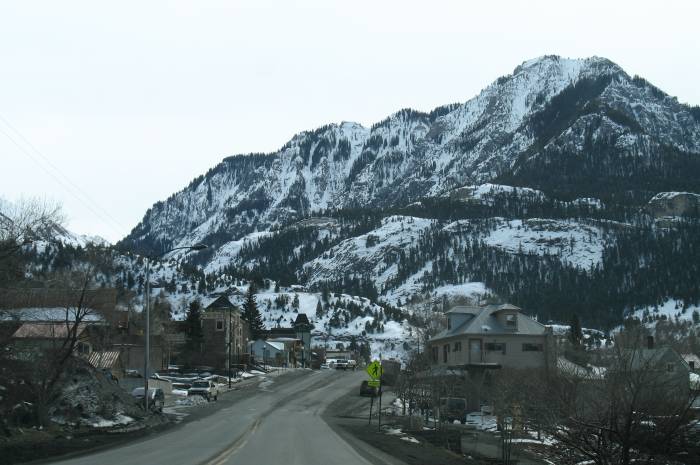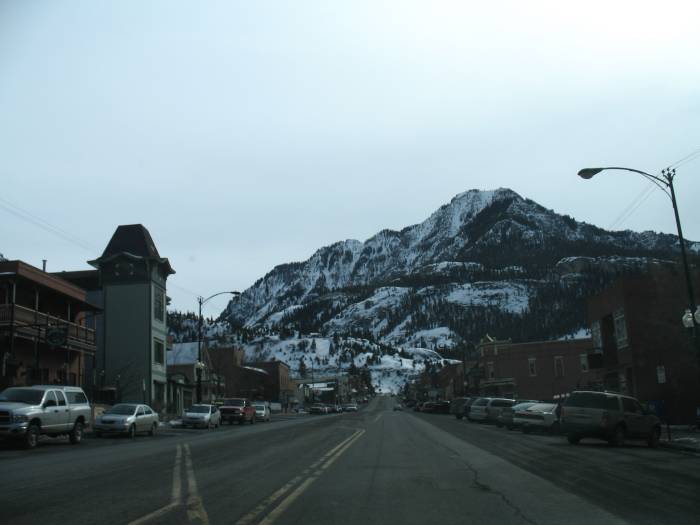 Looking off to my left as I head south through town.
The hot springs pool was packed with people.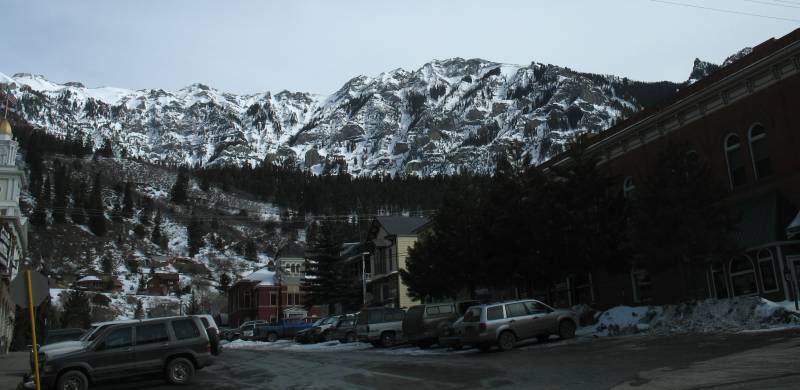 Processing up a set of switchbacks we get a view of from where we came.
Immediately after those switchbacks we're presented with this tidbit of roadway - no ground to affix guard rails to.
One hand for the steering wheel, one for the camera - attention somewhat divided between both.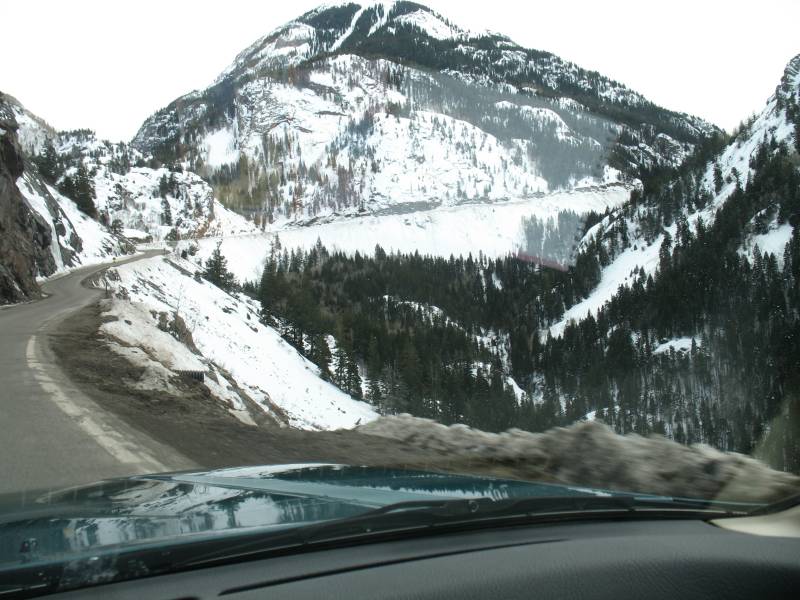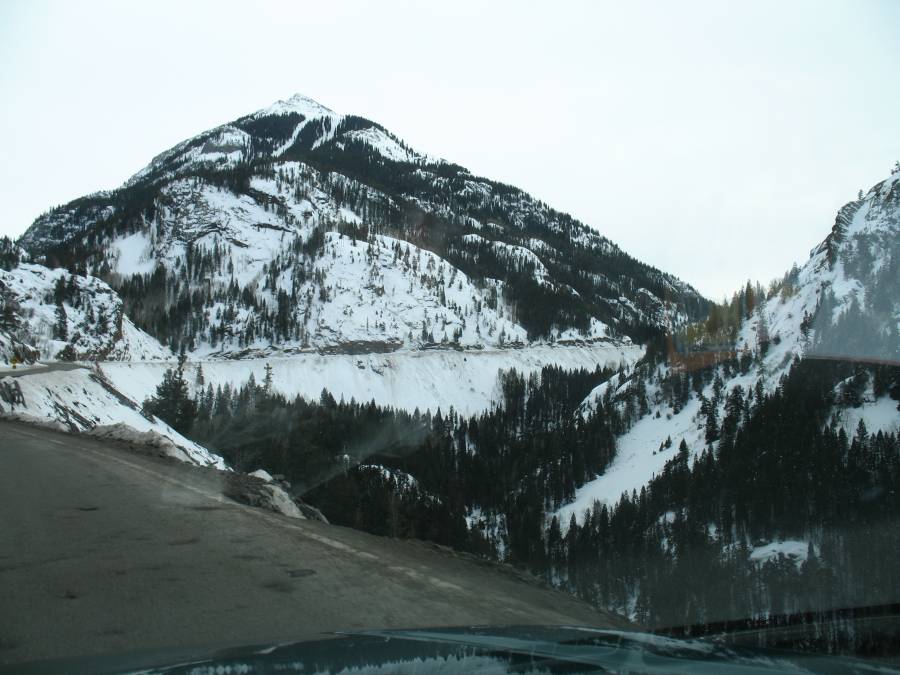 Looking back at the cliffside roadway.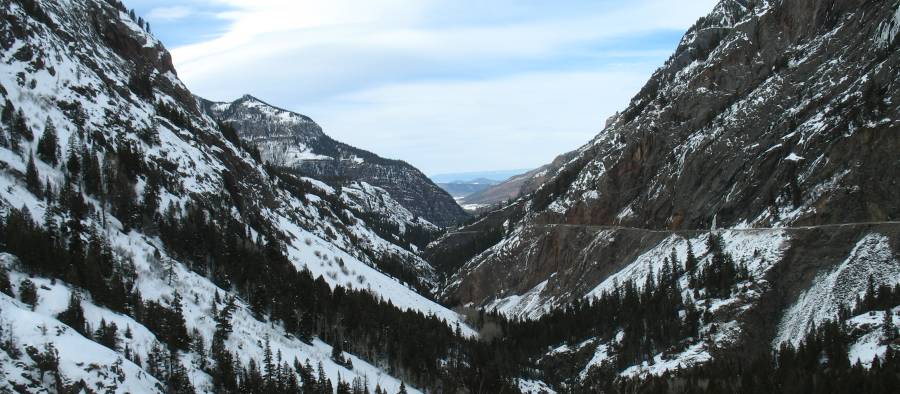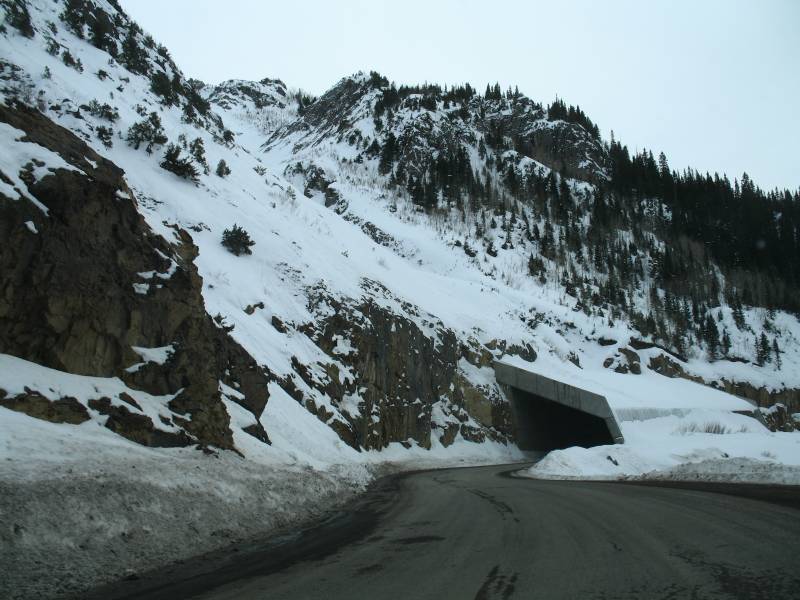 Even in the mountains there are flat, straight sections??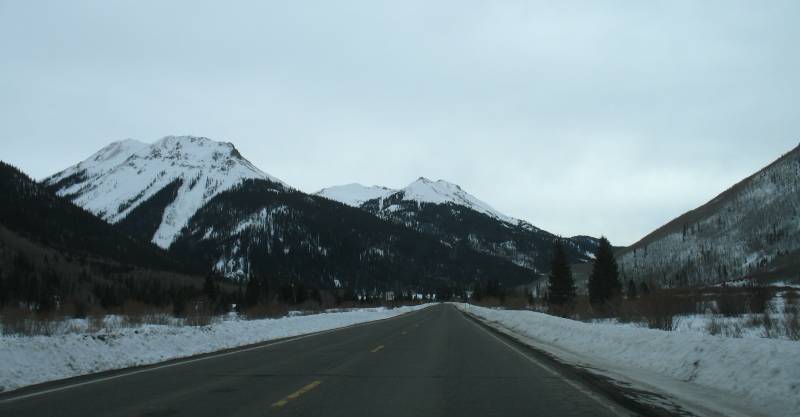 One of my "take a bunch of pictures and see which turns out the best" photos.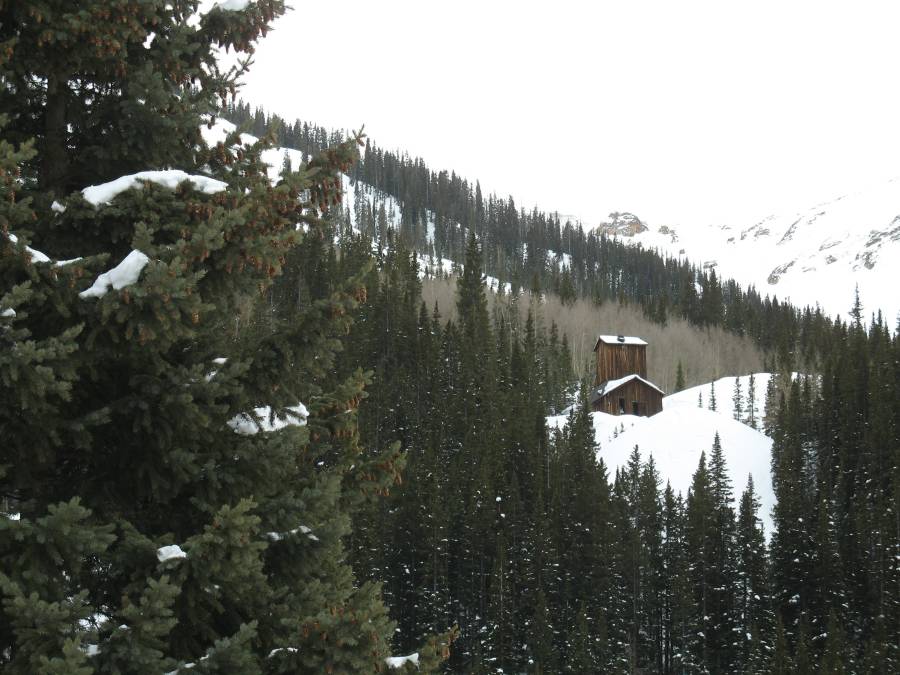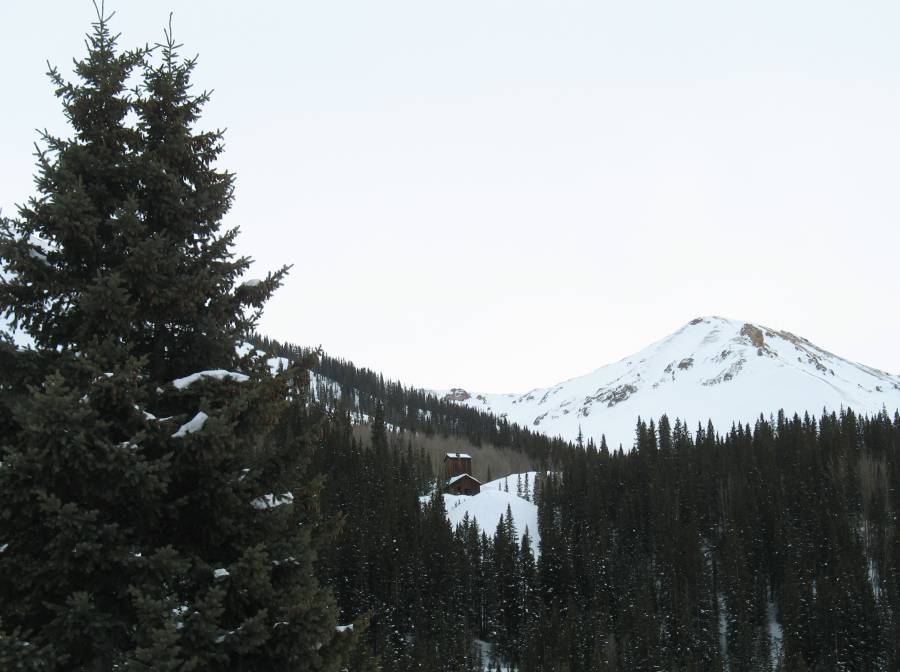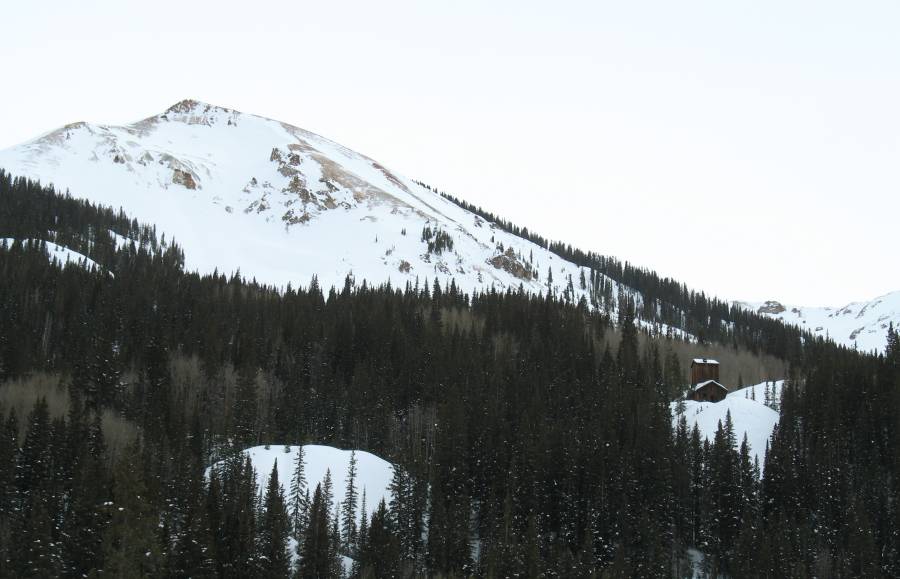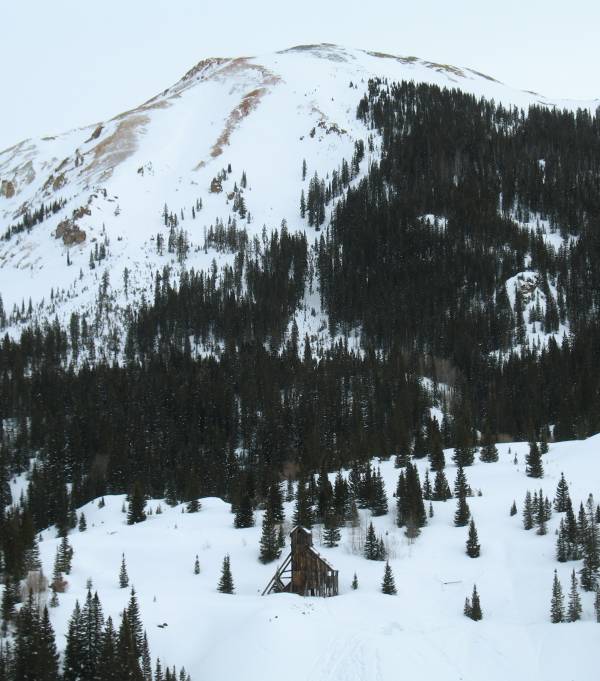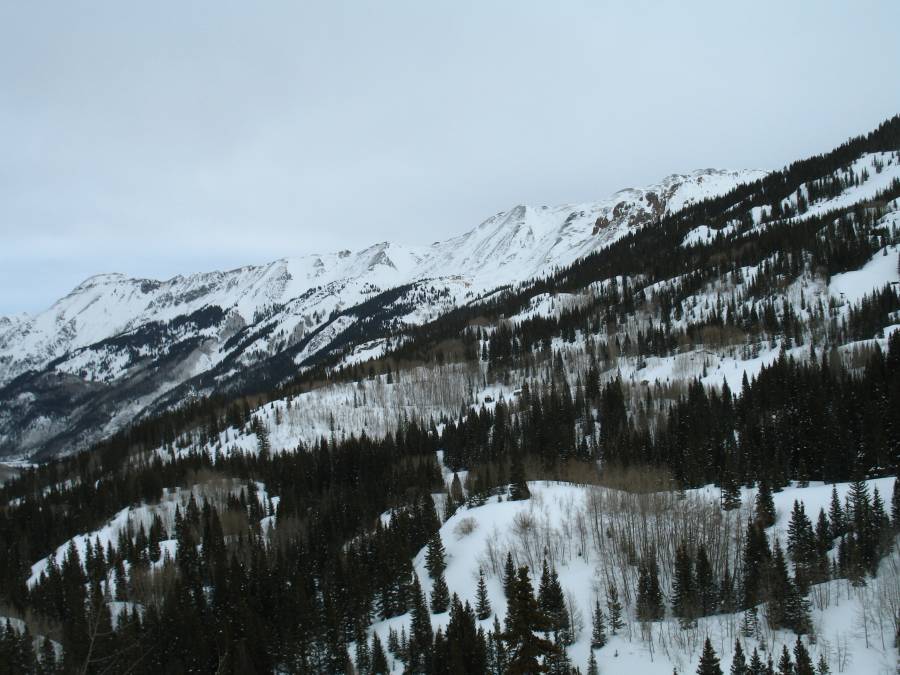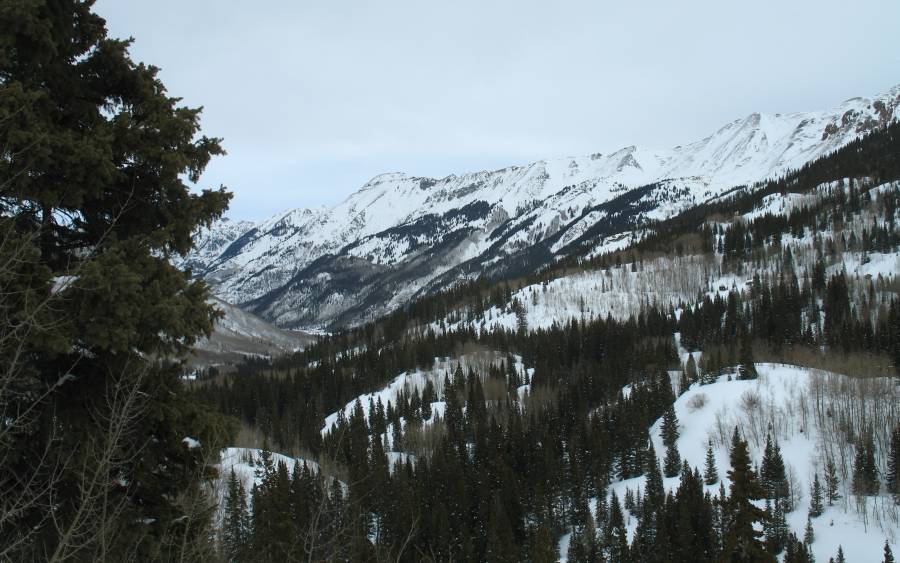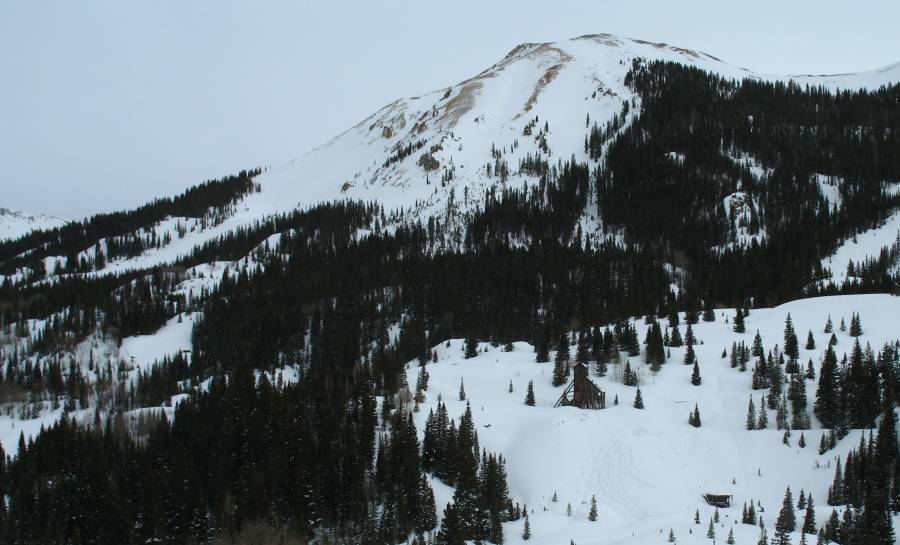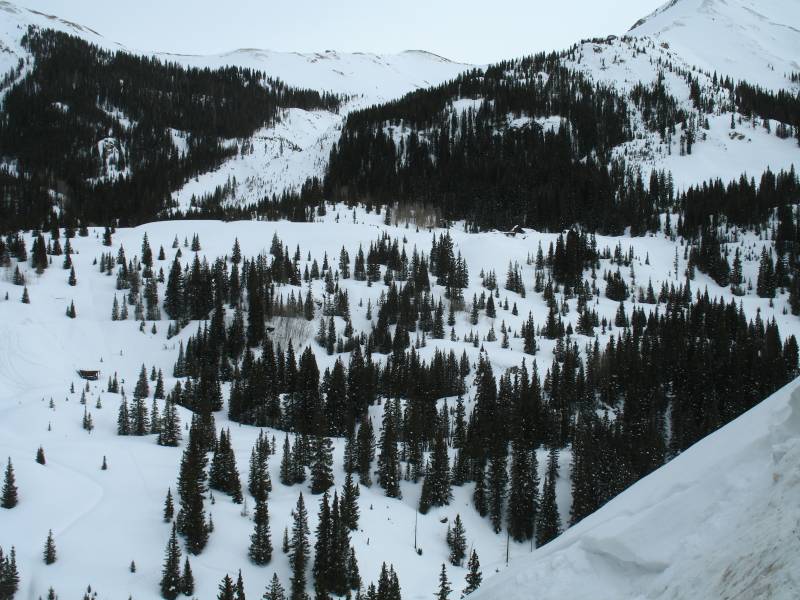 For some reason I'm in a "photo the car" mood.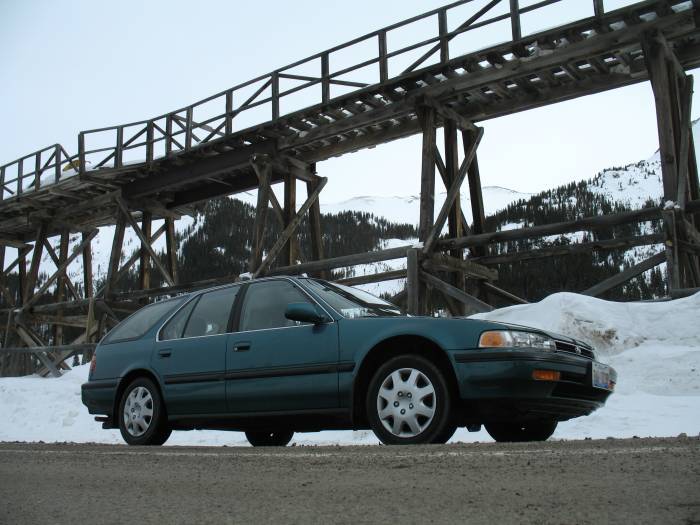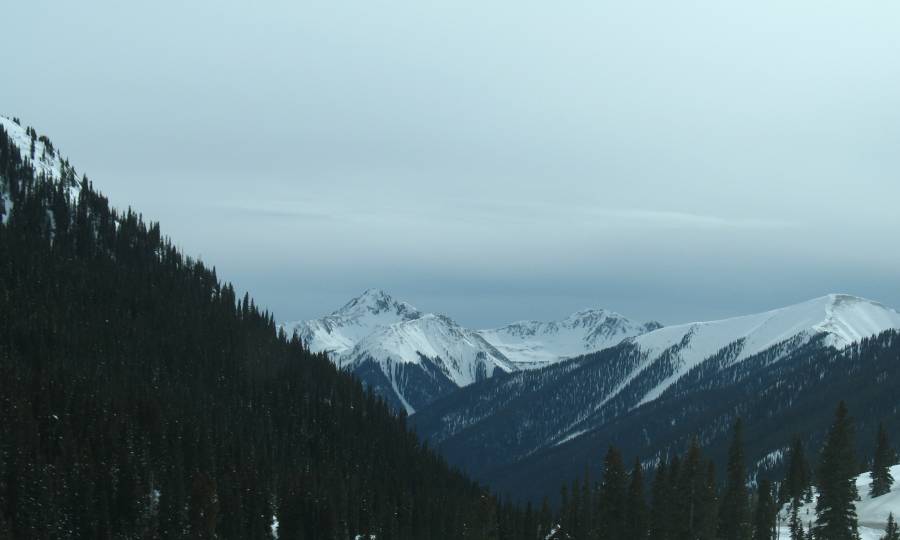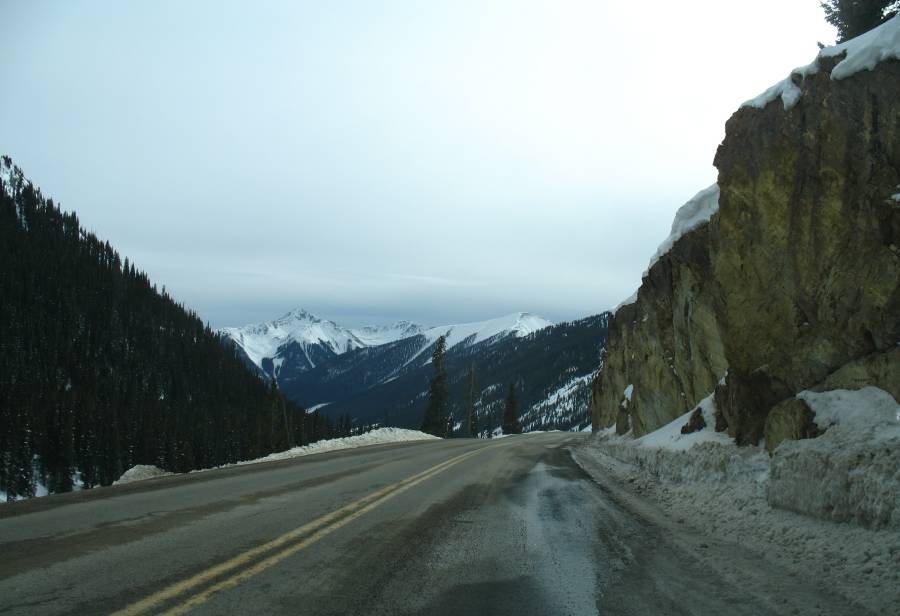 I like this one. The valley roadway pulls me to where it disappears.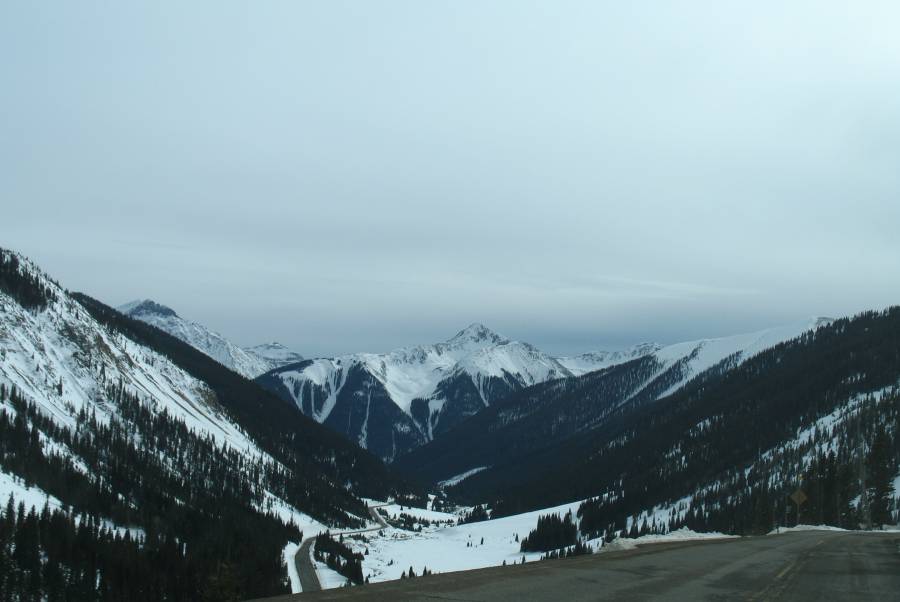 Several of these along the way.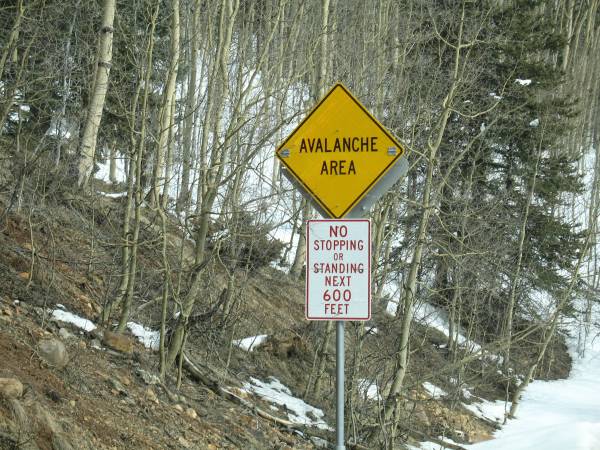 Silverton CO. Old mining town holding onto life.
Summertime tourists, via car or via the Durango & Silverton Narrow Guage Railway, keep it alive.
Not much happens in the wintertime I'd guess.
Take the train for a scenic ride
D&S NGRR Website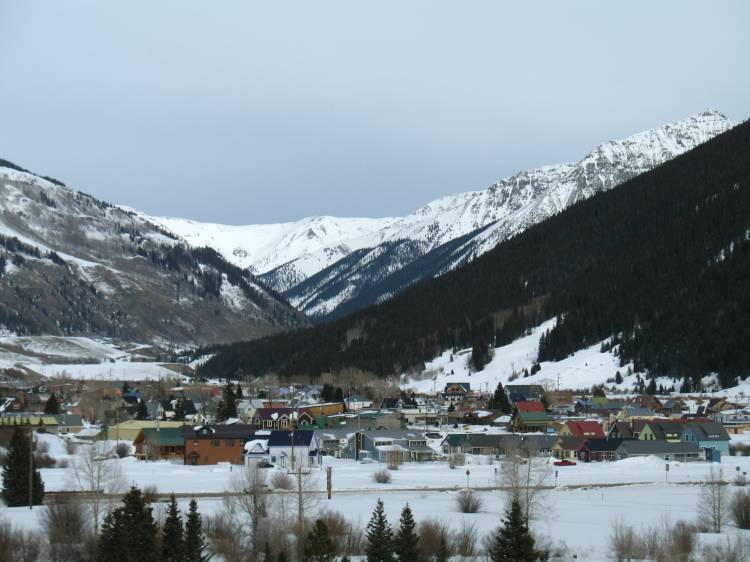 Silverton CO
Panorama
Click for a larger view
Remember to scroll right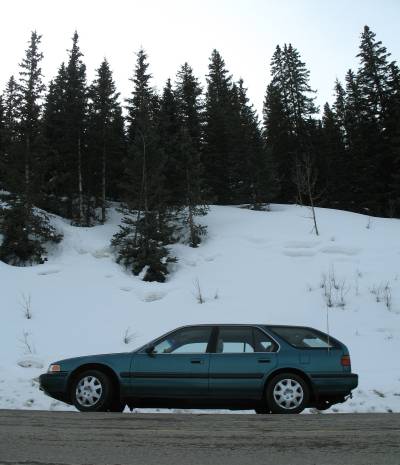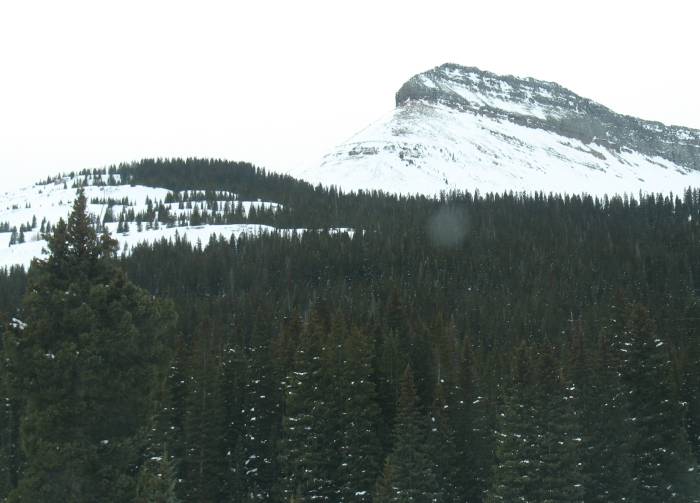 Another set of "which is best"...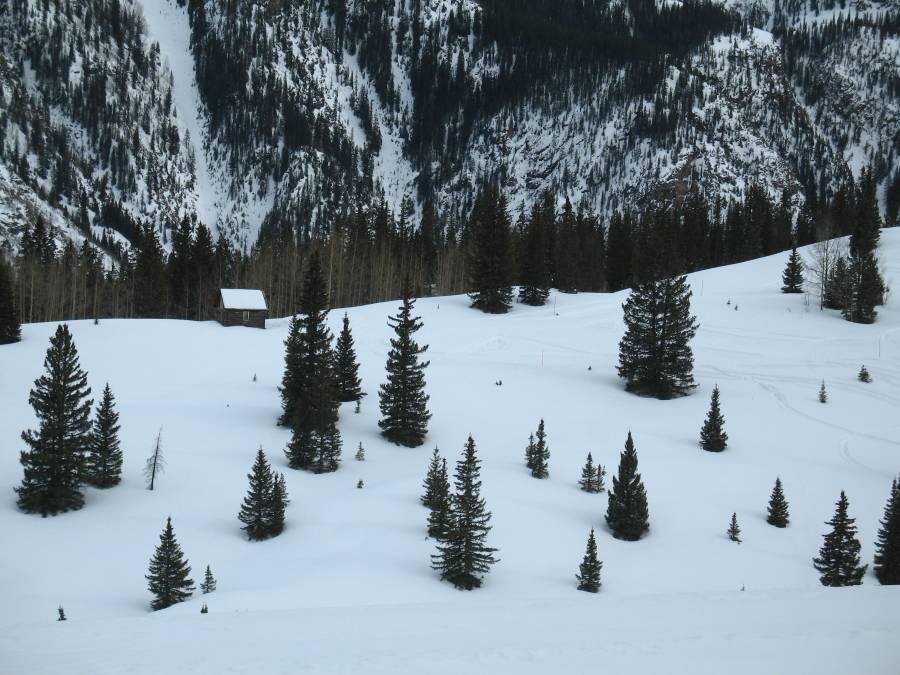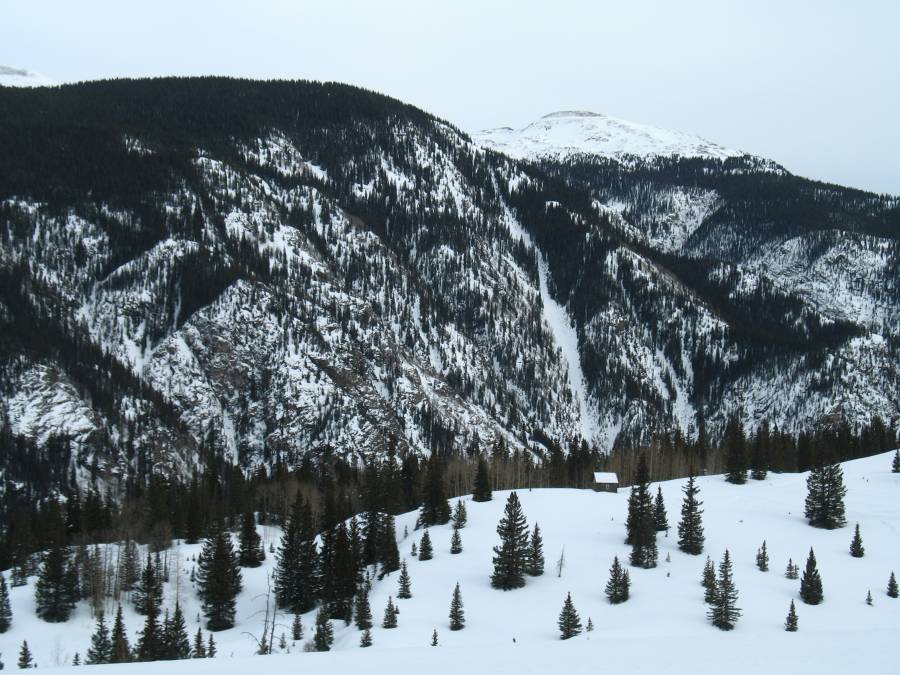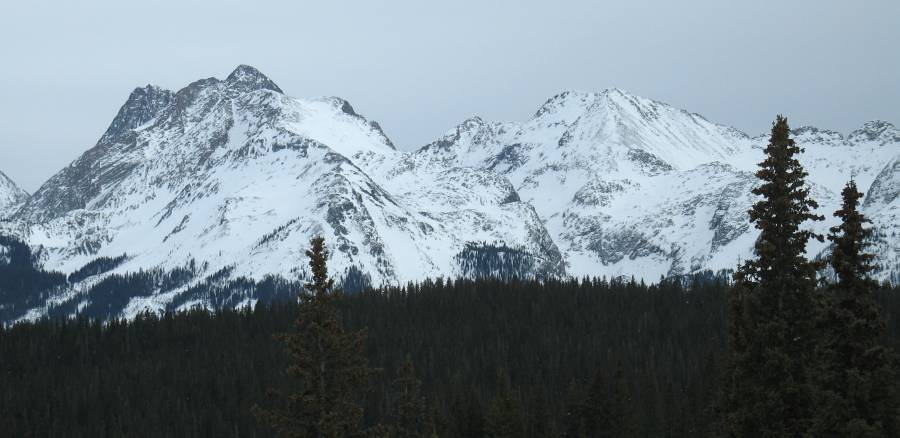 I'm now in Durango, CO.
A visit to the county airport to see what it's like showed me these homes. They have a wonderful view!