Muffler project
Here's my application. While this trike is not mine - it's rather close (same carriage - different wing)
Photo courtesy of Jan Nademlejnsky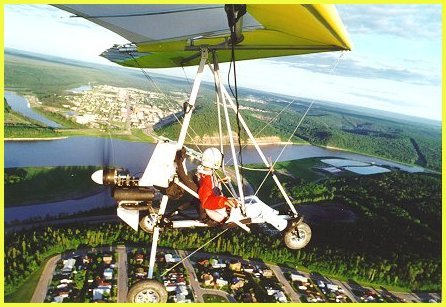 Here is the motor - needing exhaust. As you can see from the prop - I can't extend more than an inch or so beyond the PTO end of the motor. Extending past the MAG end would be fine. I'm looking for a design that lays beside the motor.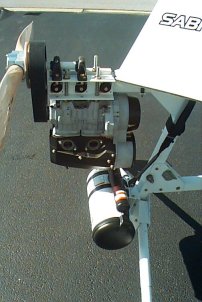 This is the exhaust I removed. The can was fine but the manifold-to-can piping was non-standard and I didn't want to use it. Poor welding job, heavy wall pipe, odd EGT probe placement.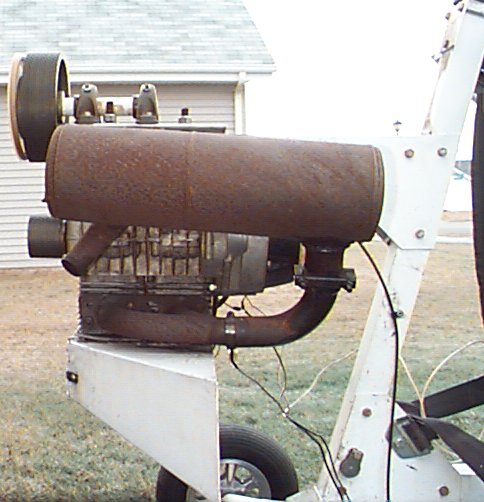 You can see how the can had a support bracket to the 'bottom' of the motor.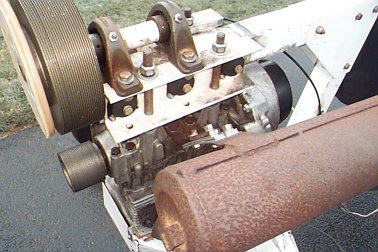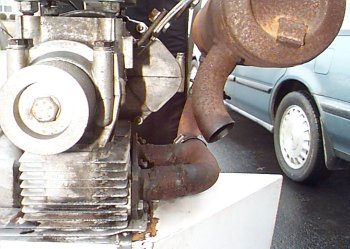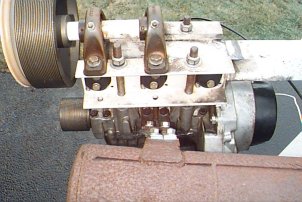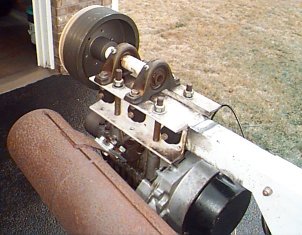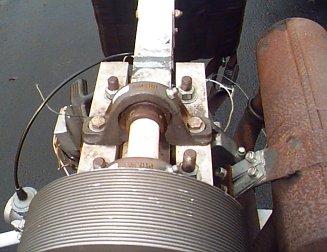 These two pic's show the exhaust I tried to use. It mounted to the motor via a Y-pipe. It then mounted to the motor studs (they run up through the white U-channel) so it was in the same vibration plane. The problem I found in flight (worked fine at full power on the ground) is that with the can extending far into the air stream the exhaust has too much pressure and was pushed backwards - stressing the mounting brackets to failure.