Milwaukee Road 261
Rochelle IL to Waterman IL
June 23, 2002
Care to see larger pictures? Click here!

Rochelle, IL - standing just East of th e UP/BNSF crossover
Looking East at the railfan platform and the approaching 261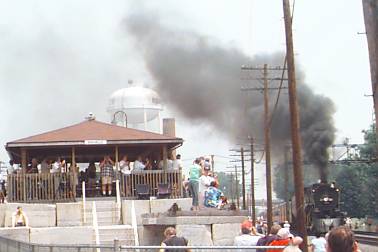 Here's an edited version w/o the guy in the purple shirt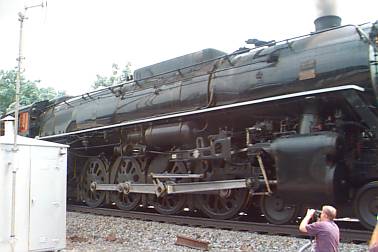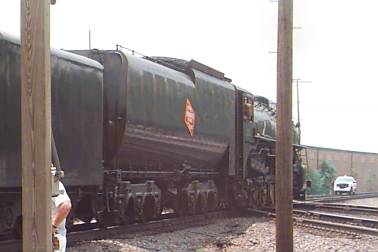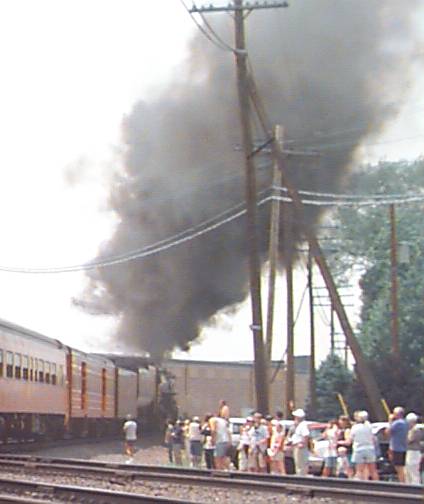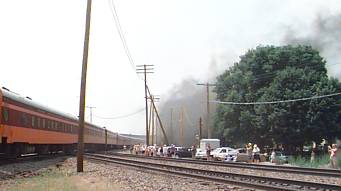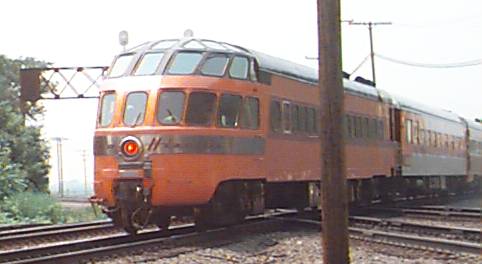 The train stopped for a few minutes in Shabbona IL while the engine crew hopped to a snack joint for refreshment.



Taken from where US-30 bridges over the tracks on the East edge of Shabbona IL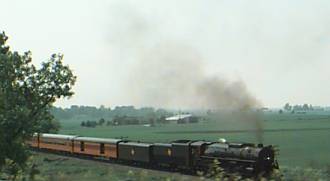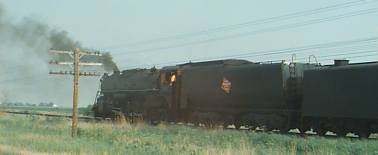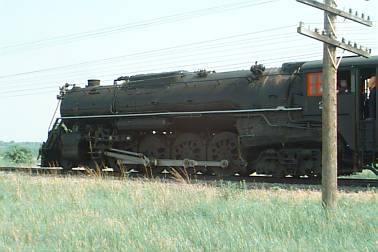 The engine slowed and stopped.
Smoke can be seen coming from the firebox.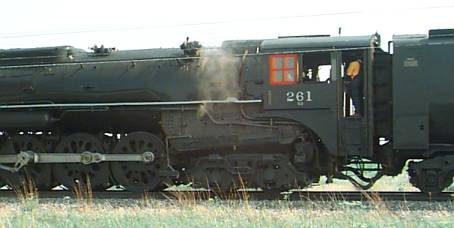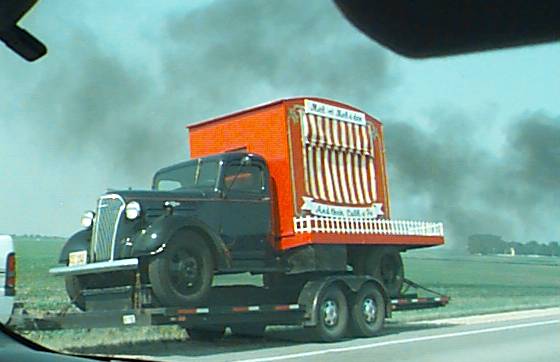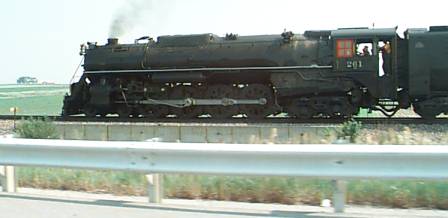 Waterman IL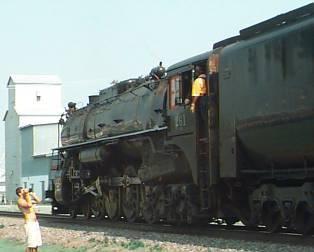 Click Here - to see the below picture w/o the guy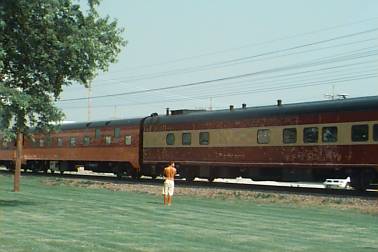 Click Here - to see the below picture w/o the guy