May 27, 2007 - Memorial Day
Big Thompson, R.M.N.P., Granby, CO125, CO14, Stove Prarie, Rist Canyon
Memorial Day. It's a nice day - though the roads will be loaded with cars. Do some cleaning about the house or get some first of the season roadway shots of US-34 through Rocky Mountain National Park? I'll enjoy the scenery and put up with some traffic.

I left the house about Noon - late - but I should be able to get back before dark - it's only 233 miles. As typical - a bunch of photos and a map or two for the page. I should have stopped more often (and gotten off of the bike for some better photos) - that too - typical - and something I wish to change.

Here we go...



Overview map - clockwise loop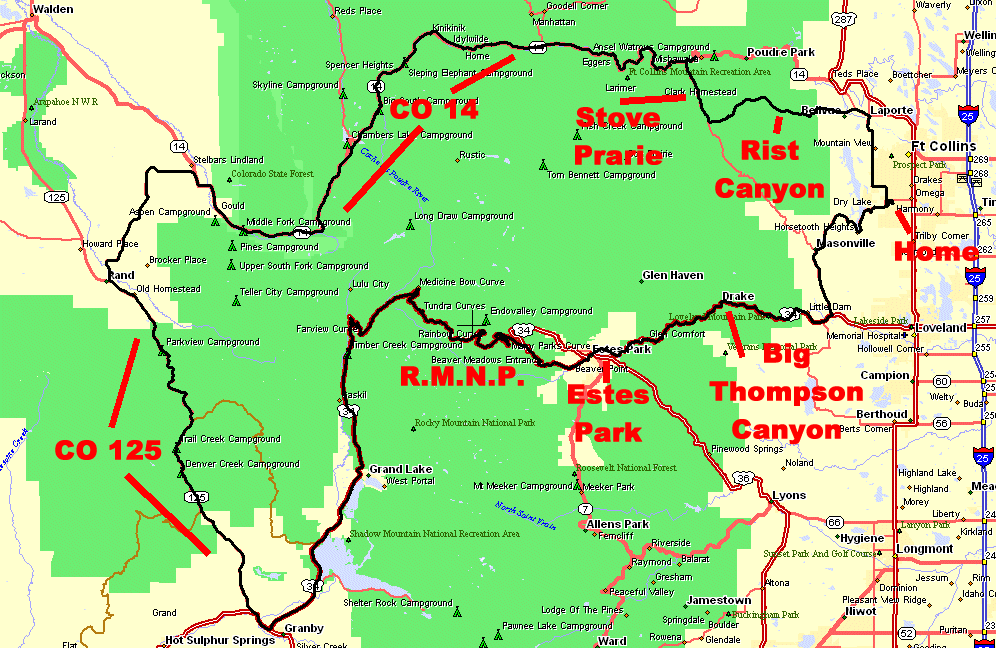 Looking down at Horsetooth Reservoir. Lots-O-Boats out today.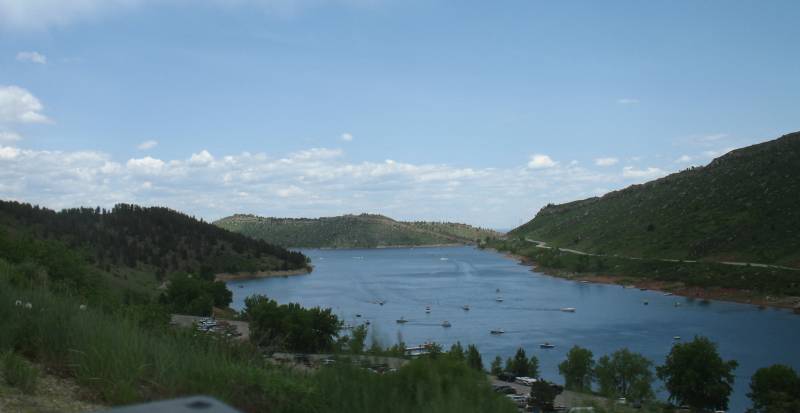 On US 34 heading West - getting close to Big Thompson Canyon.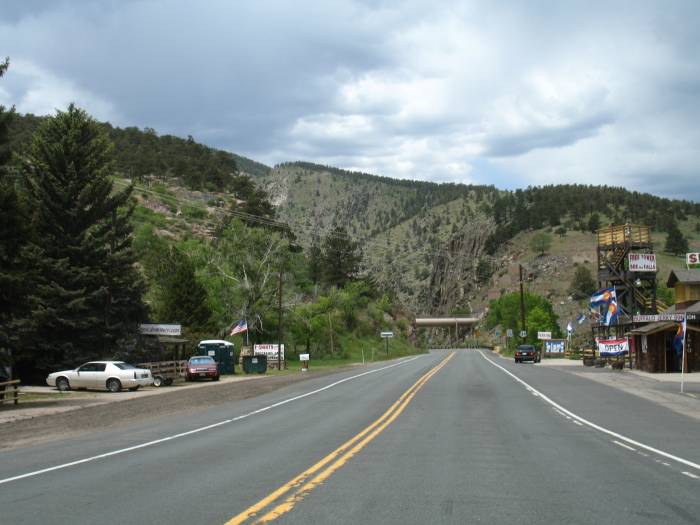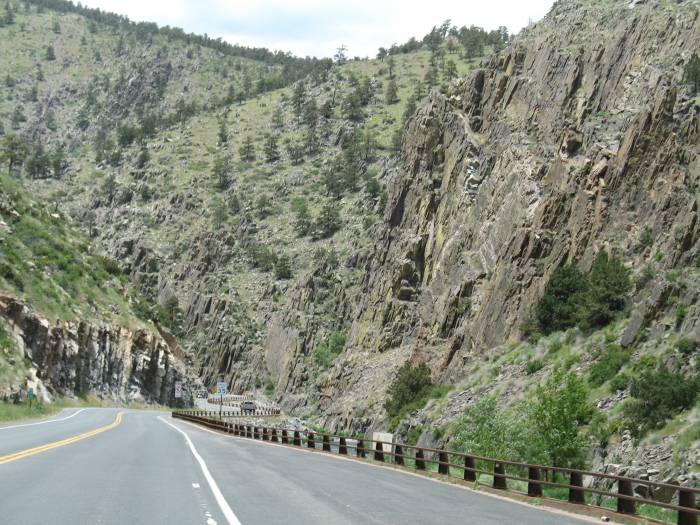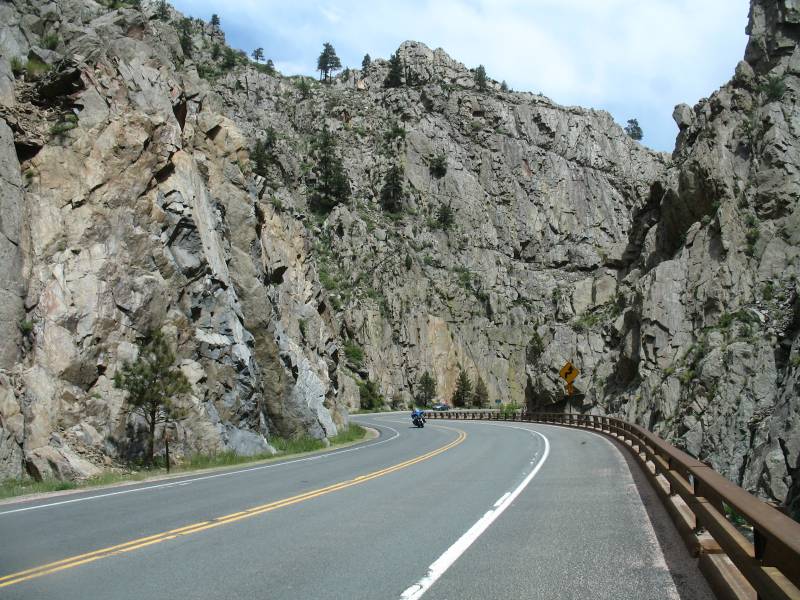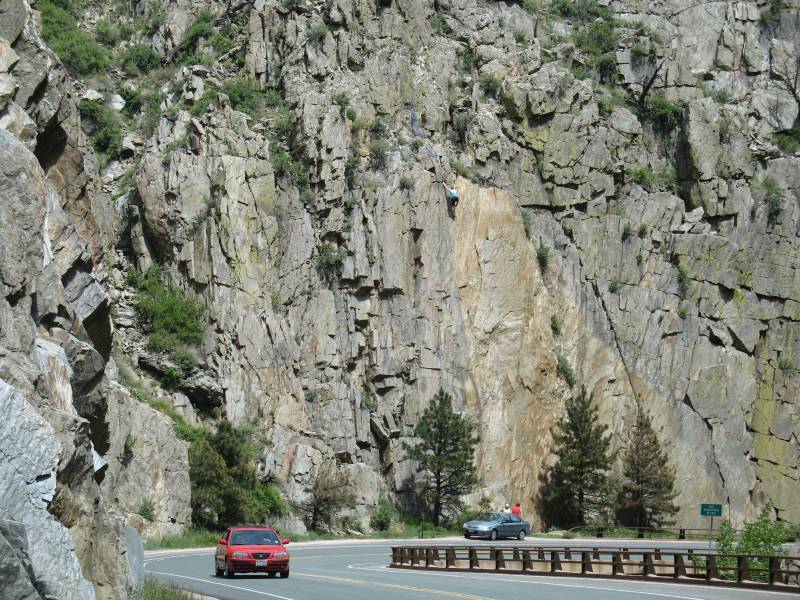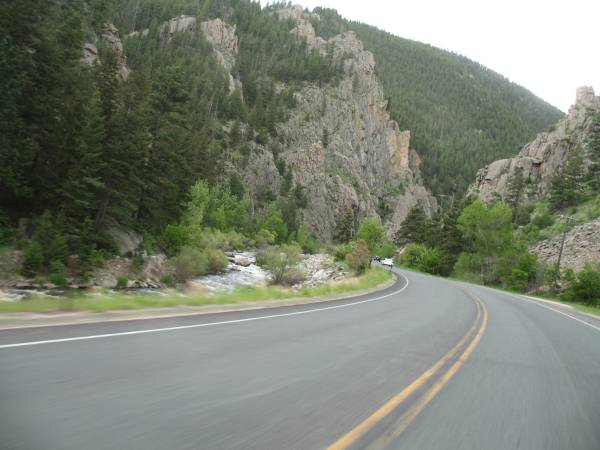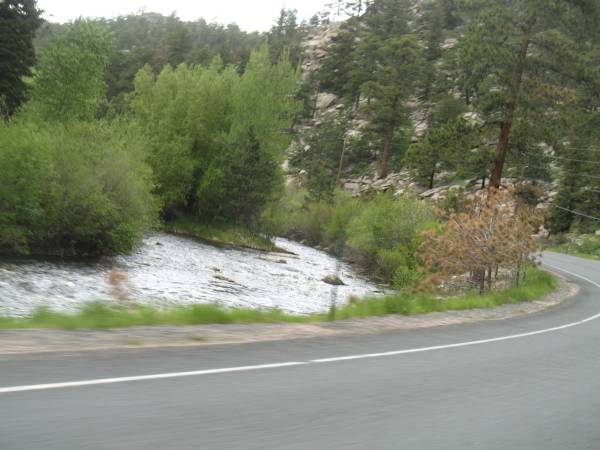 Closing in to Estes Park, CO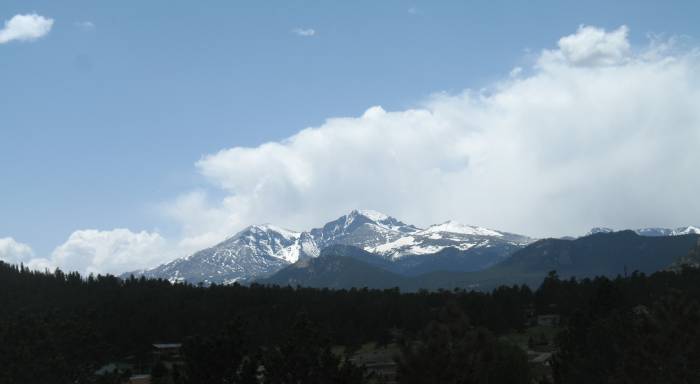 There we are - sliding down into town. Memorial Day in a tourist town - guaranteed to have traffic. Though it's only for a short bit.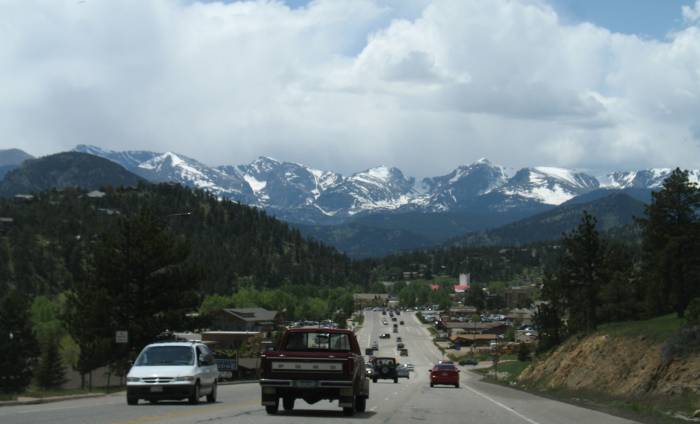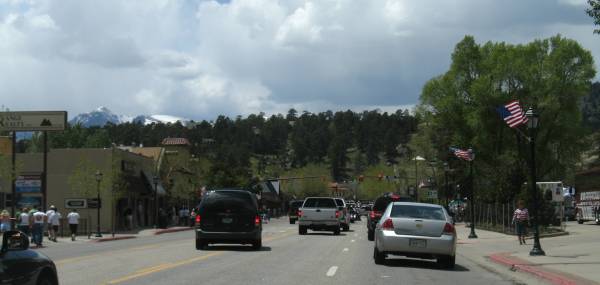 Heading out of town - up into the hills we go.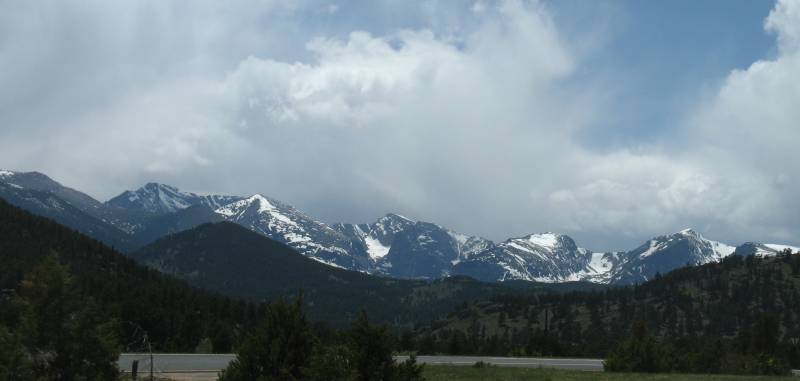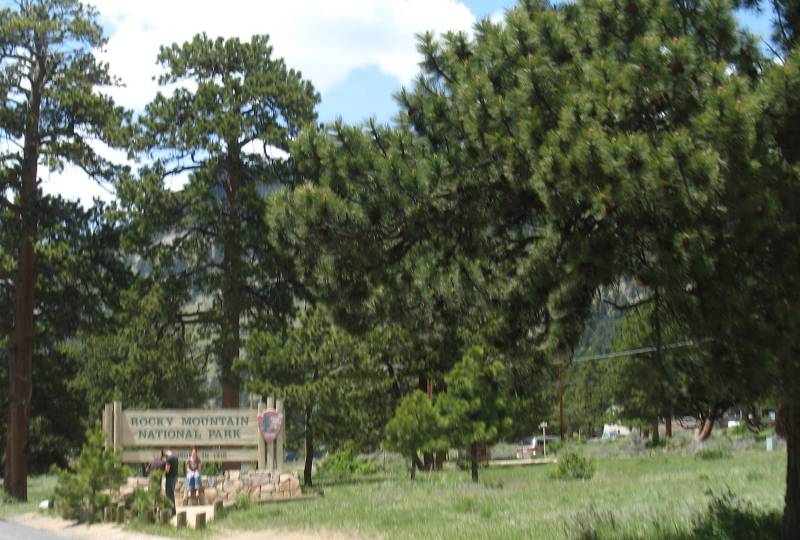 Trail Ridge Road is being re-worked. We're on new asphalt here.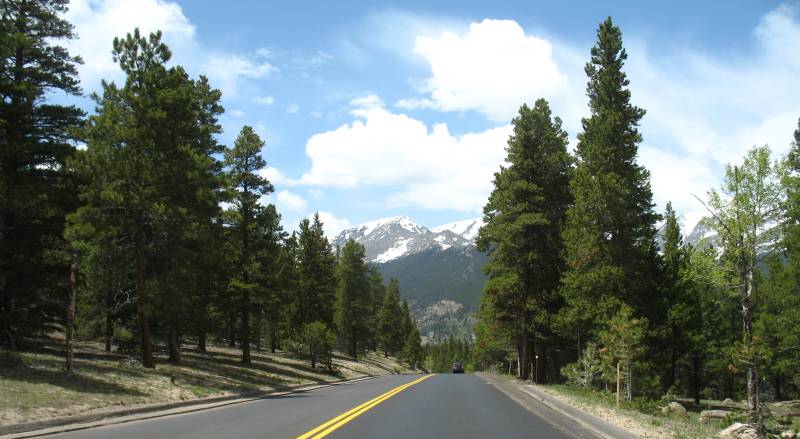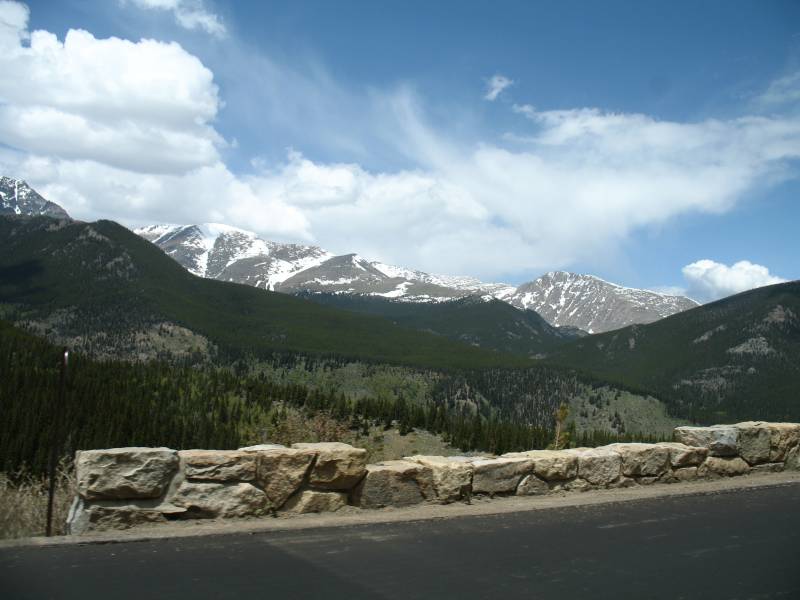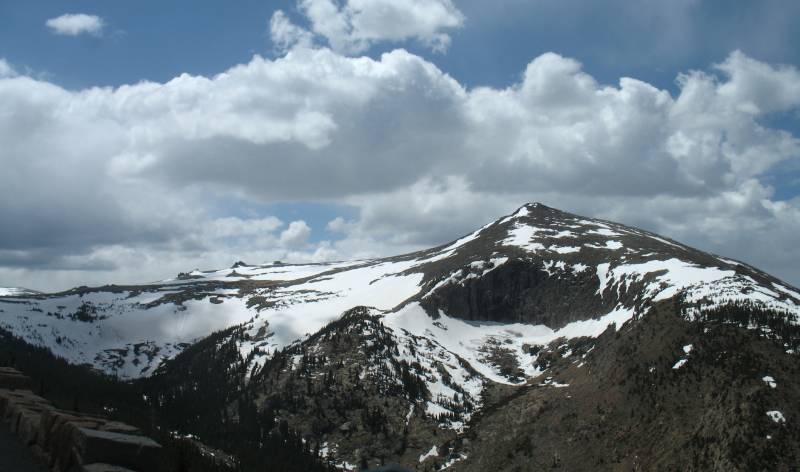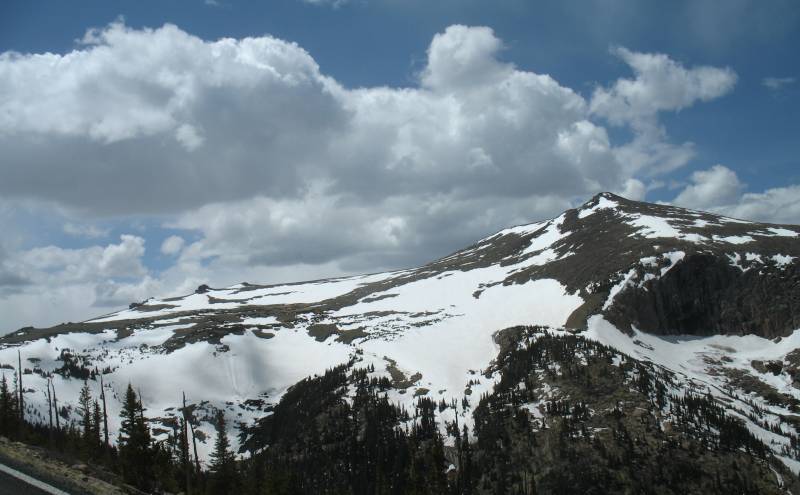 What trees are here are smaller and often wind blown - only having branches on the downwind side of the trunk.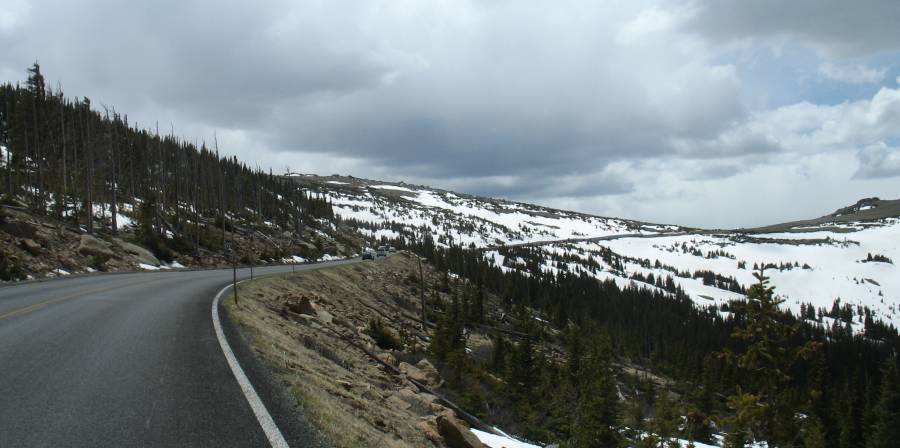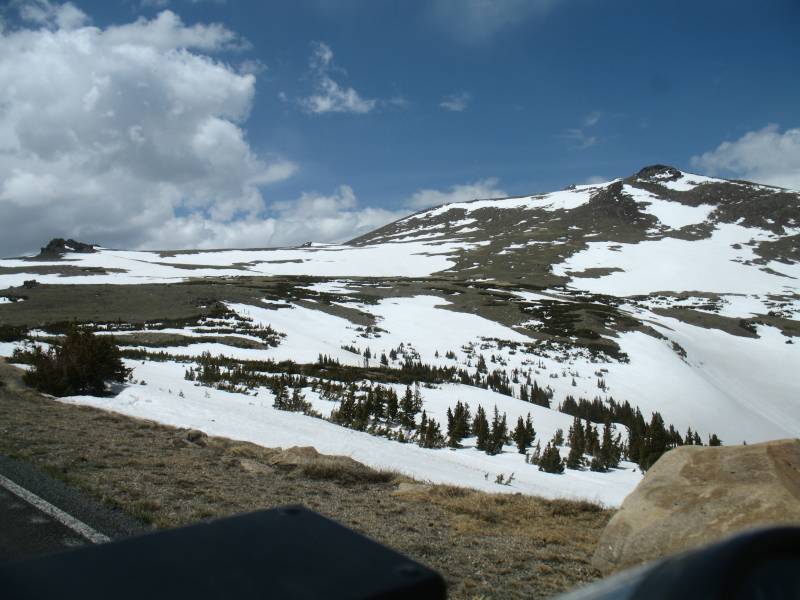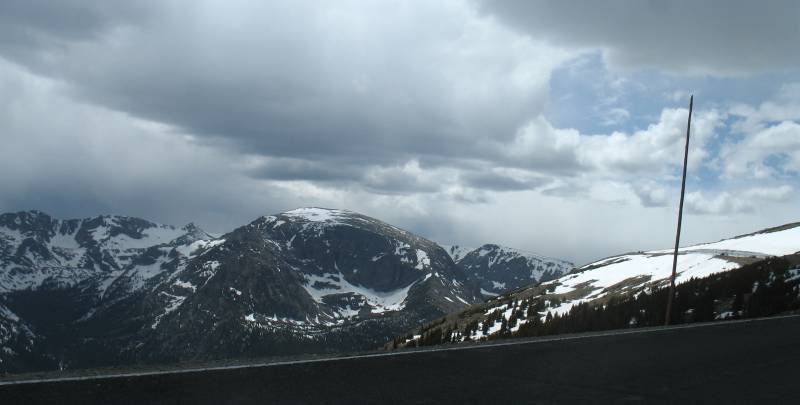 Just a bit of snow, in spots.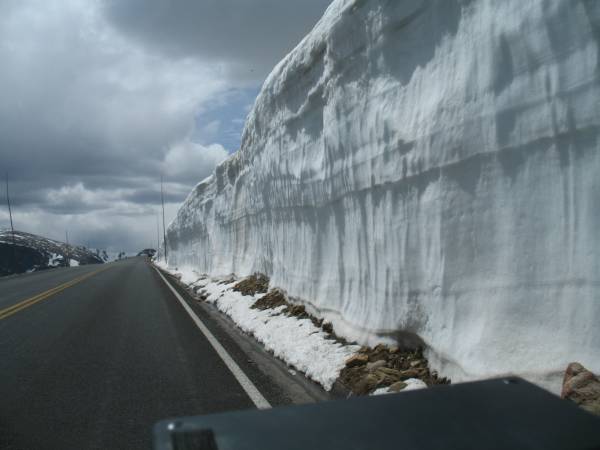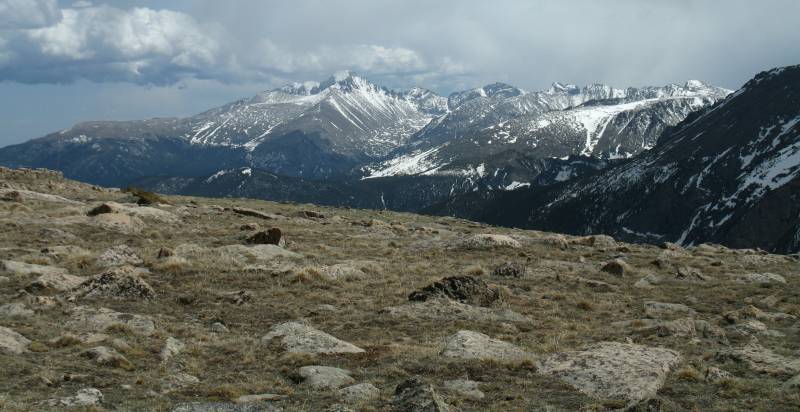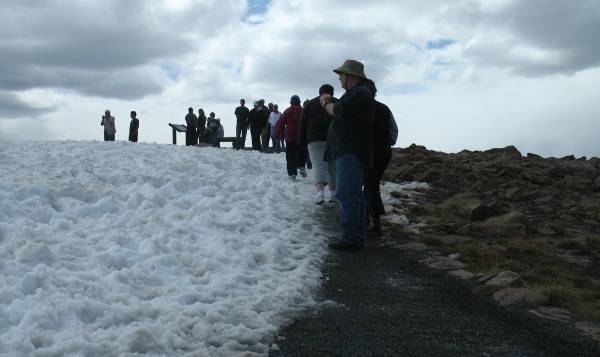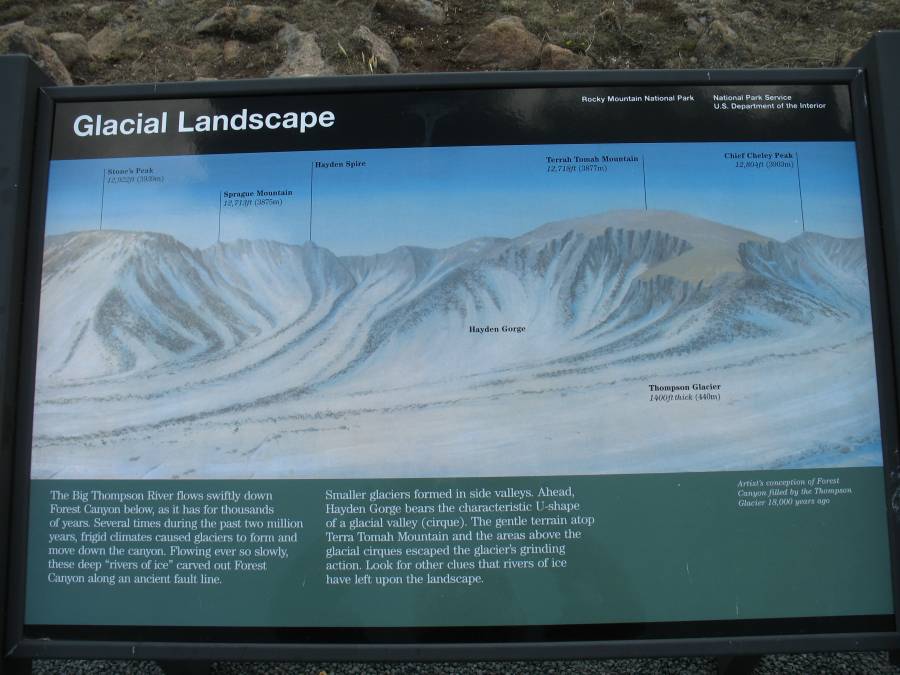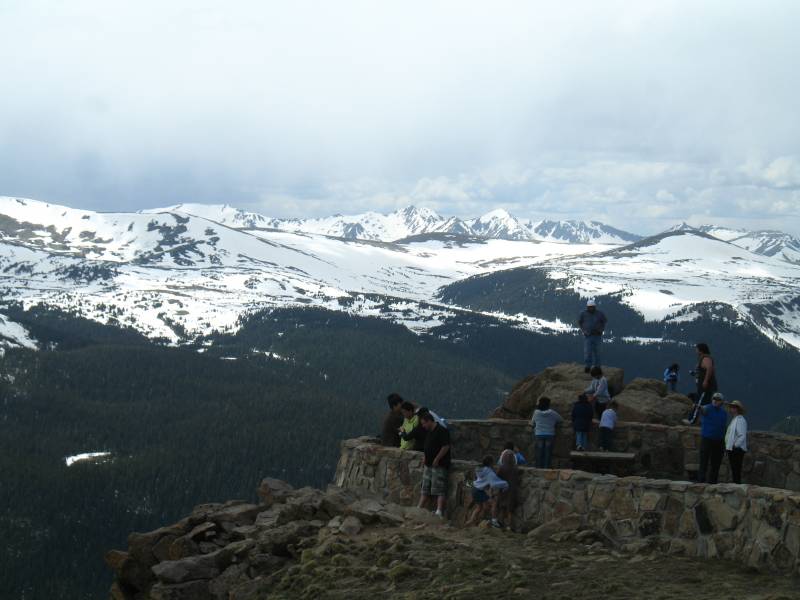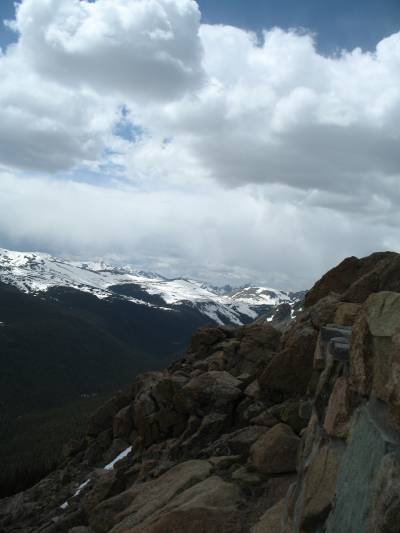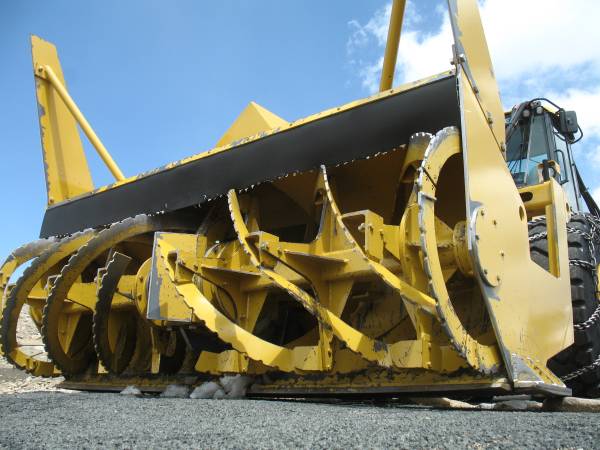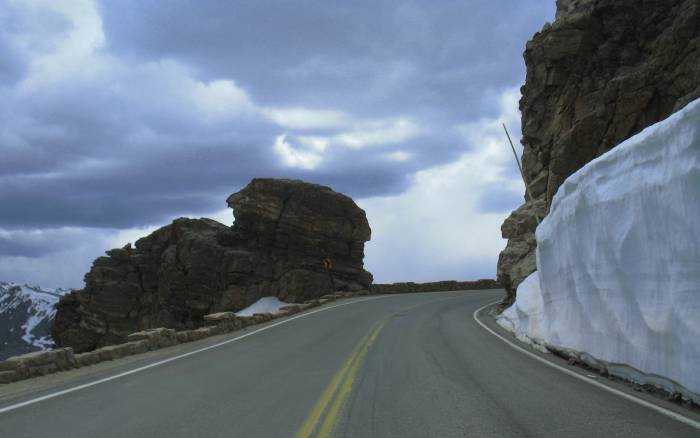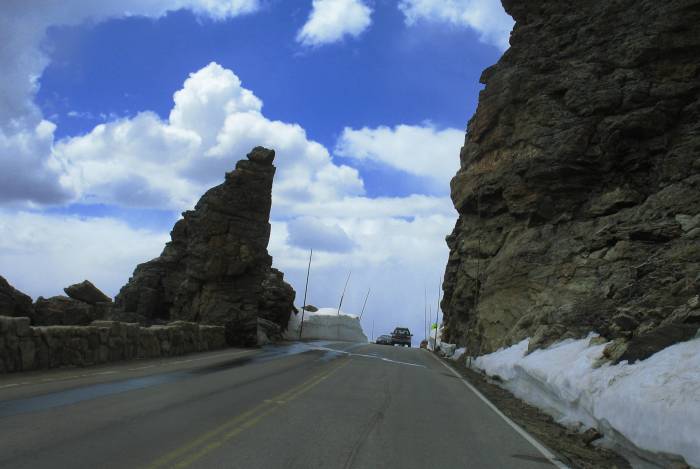 12,100 Ft above Mean Sea Level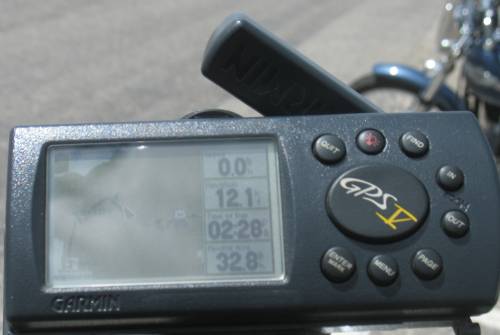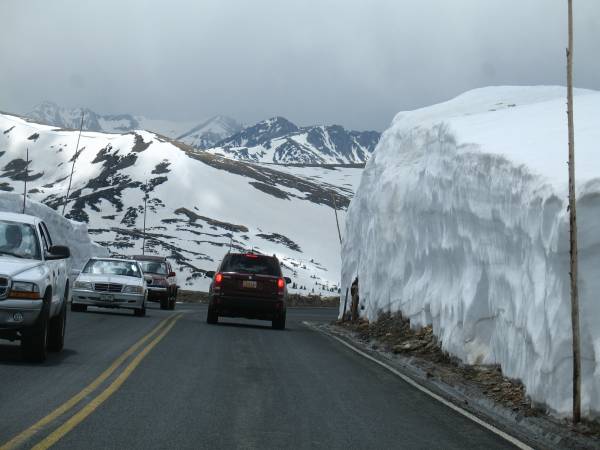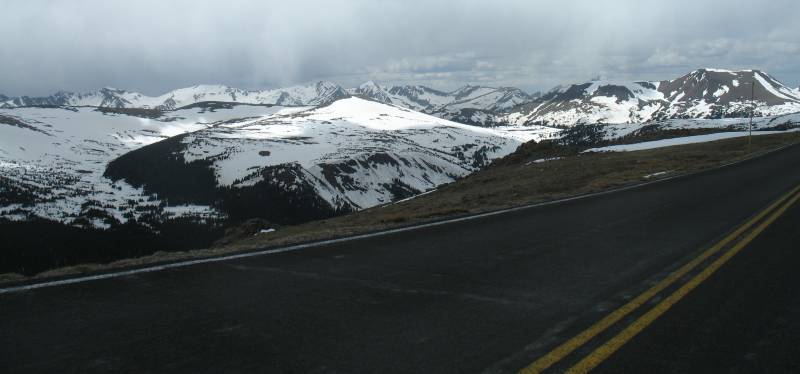 The horizontal line near the bottom and left of the photo is the "old dirt road" up to the top - Old Fall River Road.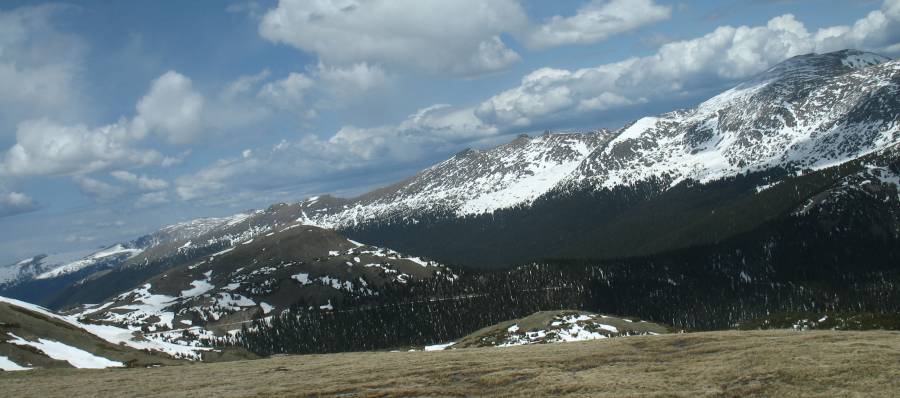 Road construction this season.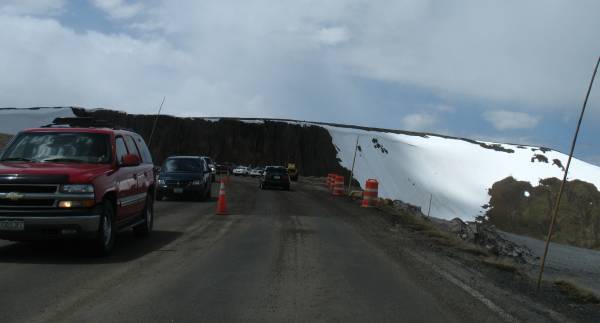 Slipping down the western slope.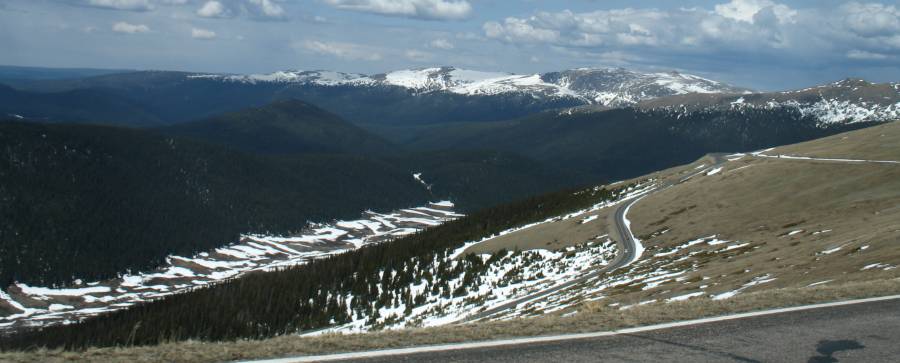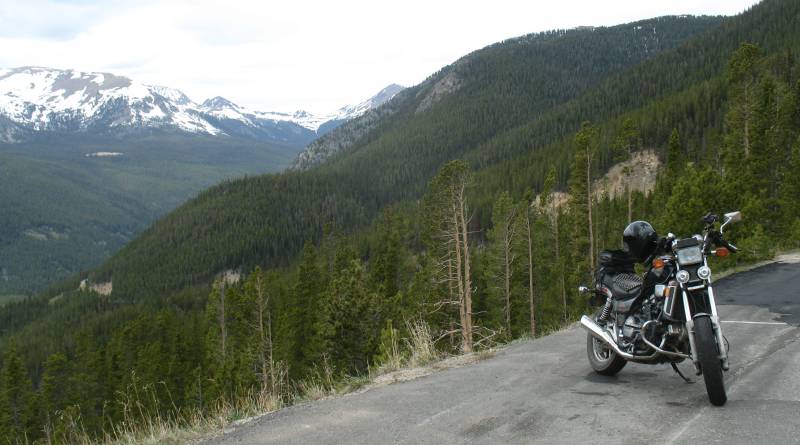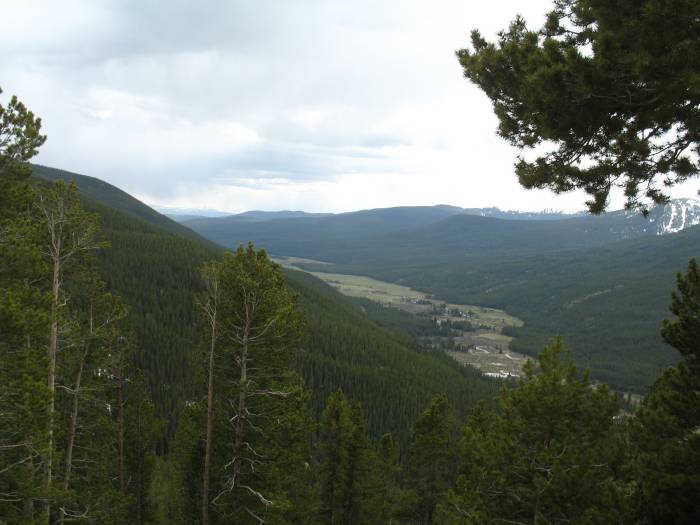 I wanna see how to get onto this road...



*Update*



Nate emailed and said that it's not a road at all.
It's the Grand Ditch, a water canal moving water from the Colorado River to the Front Range.

A article on it is here (archive PDF)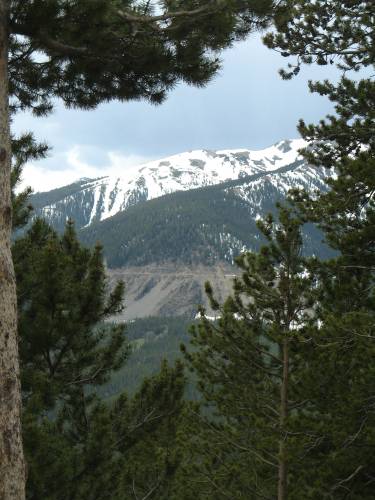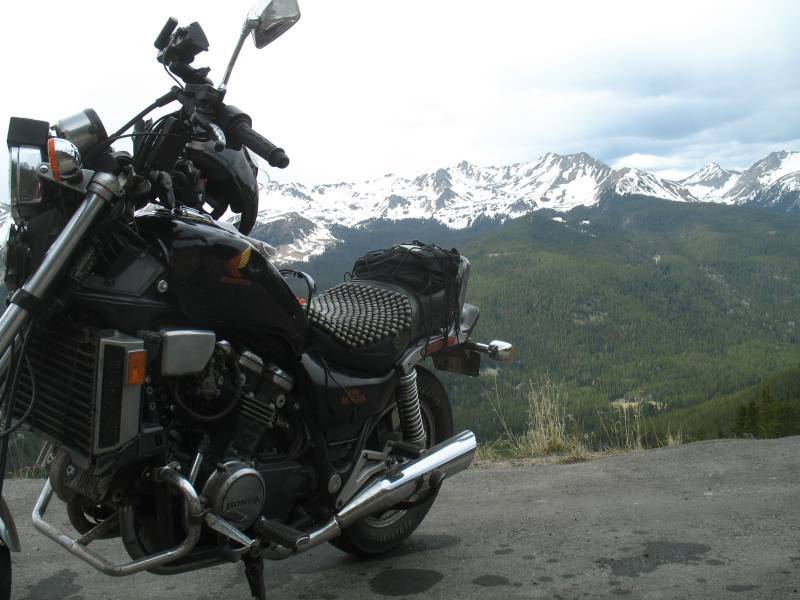 We're out of the park, have traveled down to Granby and we're now heading North on CO 125. I find this to be a nice road. Little traffic. A relaxed valley. Sweepers. Relaxing and scenic.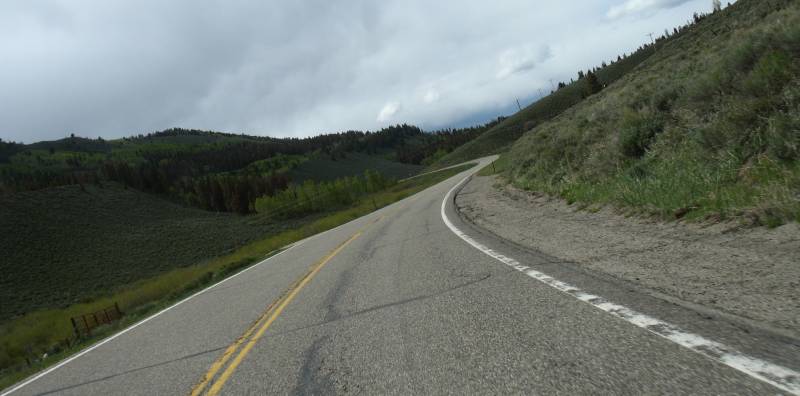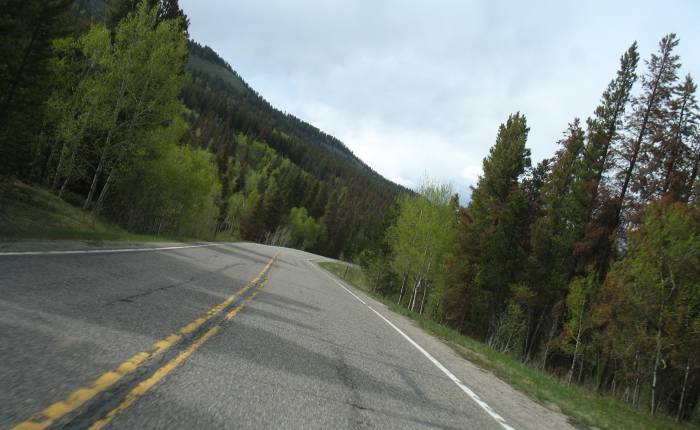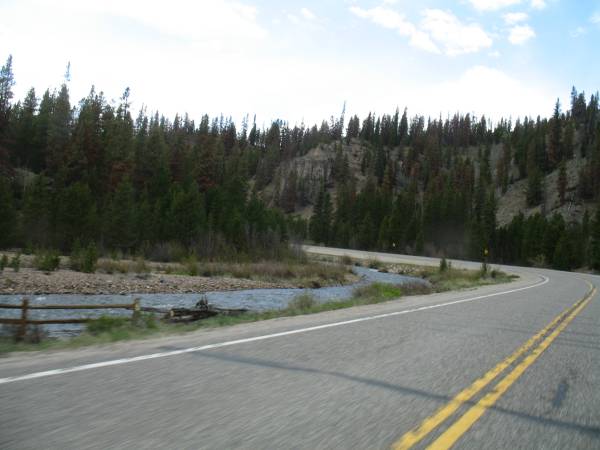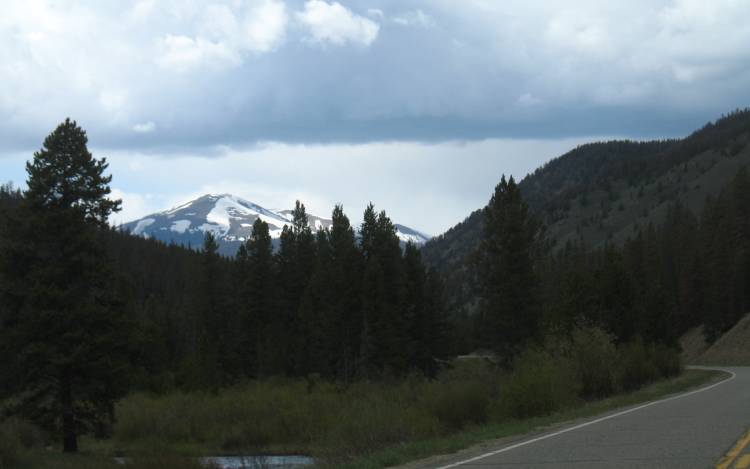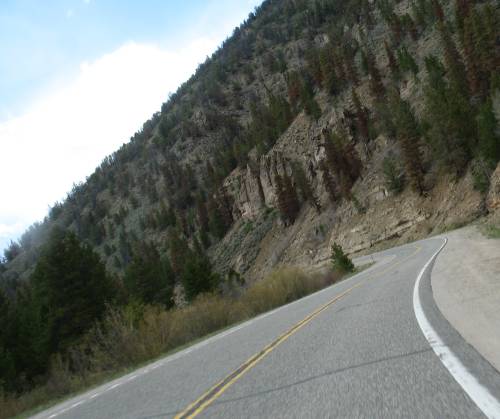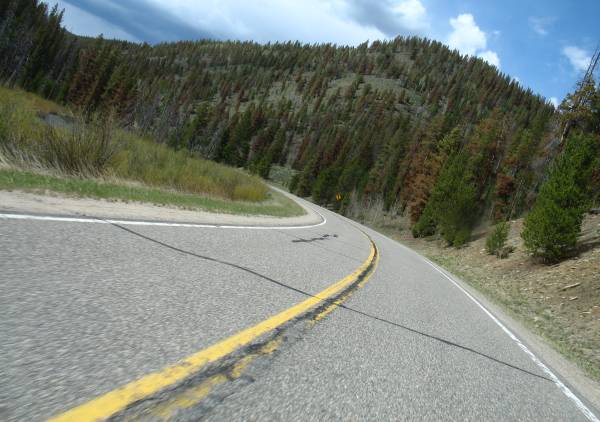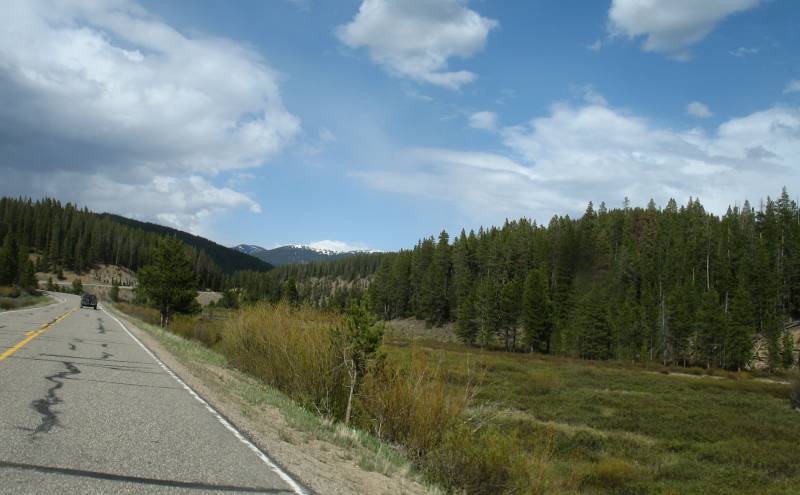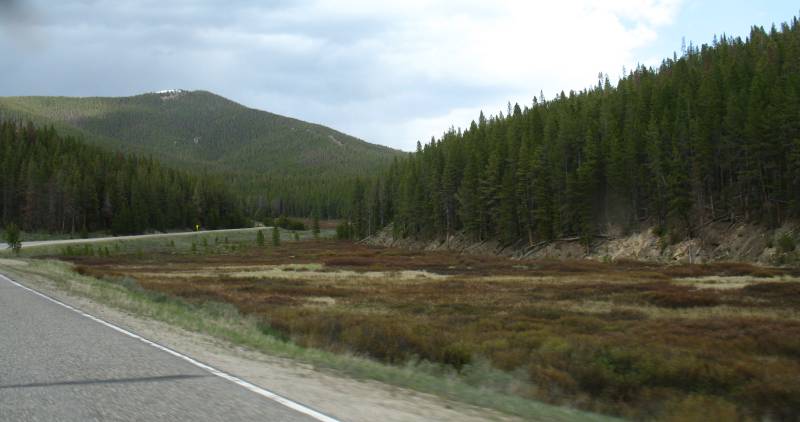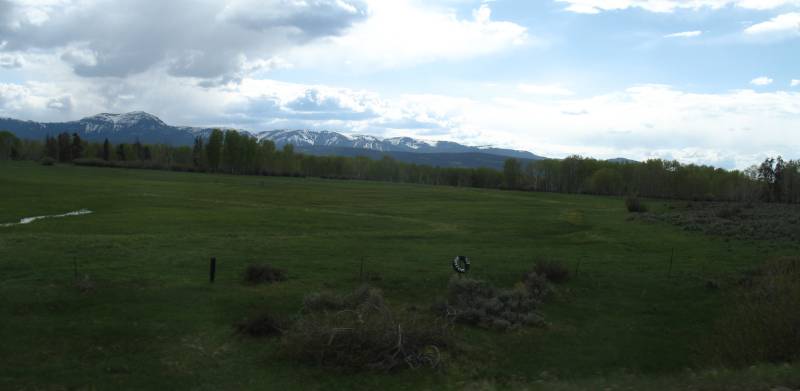 A couple reminders of Northern Wisconsin / Michigan and perhaps a bit of Northwestern Canada.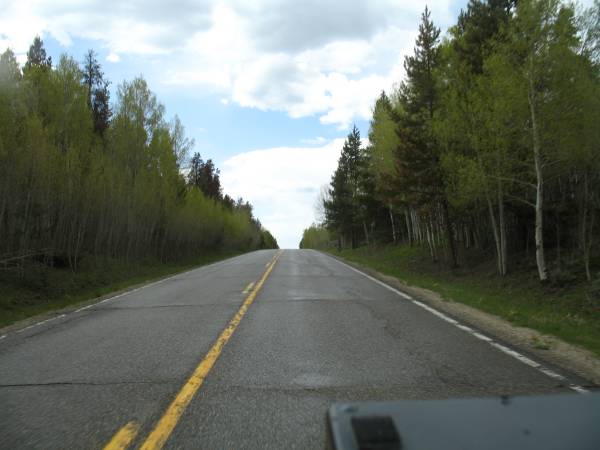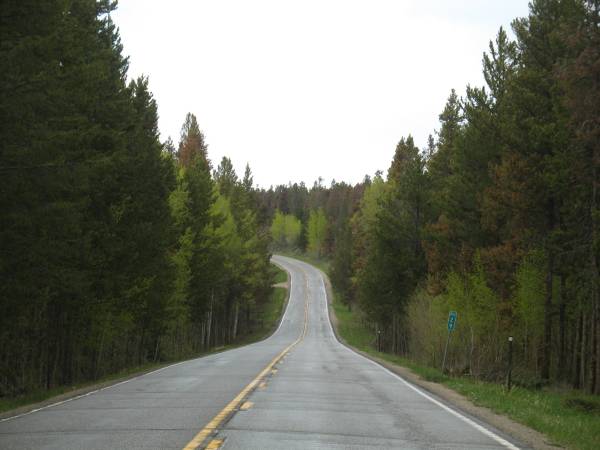 CO 125 pops out of the valley and trees into a wide open area. We're nearing Rand CO.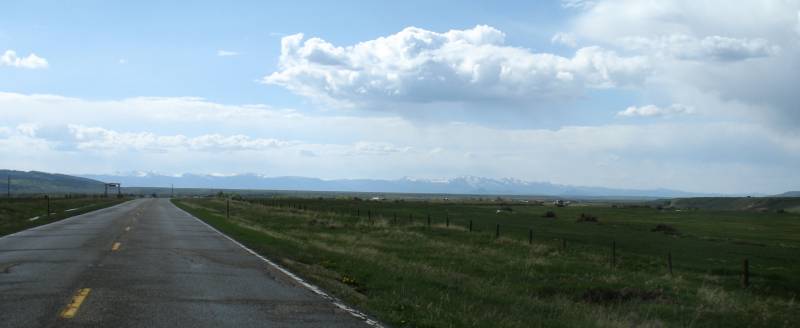 At Rand I took the cutoff road over to CO 14. This 14 miles of dirt would save me from riding 40 miles of asphalt (via Walden).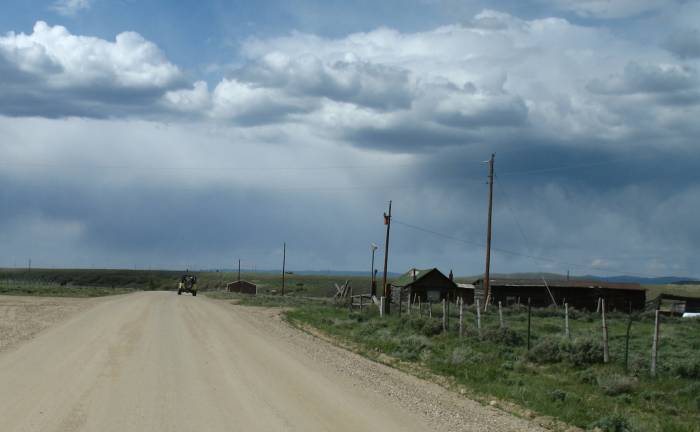 14 miles of dirt...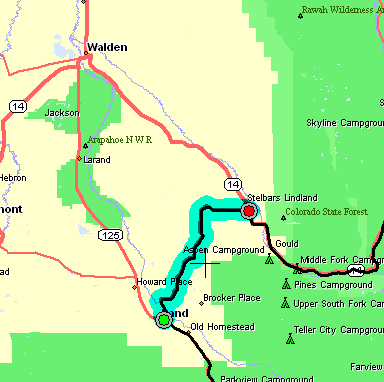 ...or 40 miles of asphalt
Whoo boy - maybe I'll be getting wet. Fortunately NOT!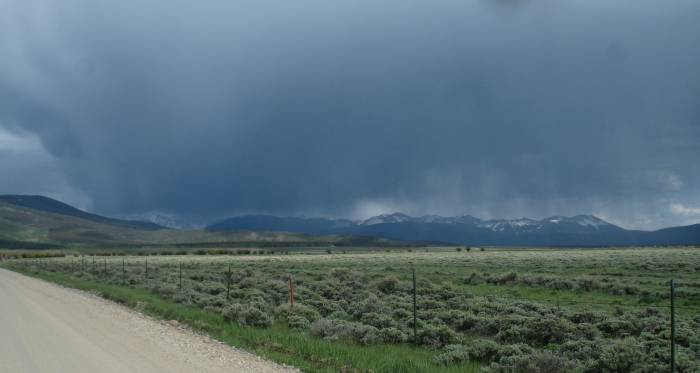 Off of the Rand-Gould cutoff I'm heading East on CO 14

The rain looks to be right in front of me - but fortunately the road will curve off to the left and, while I'll ride some wet roadway, I won't get rained on.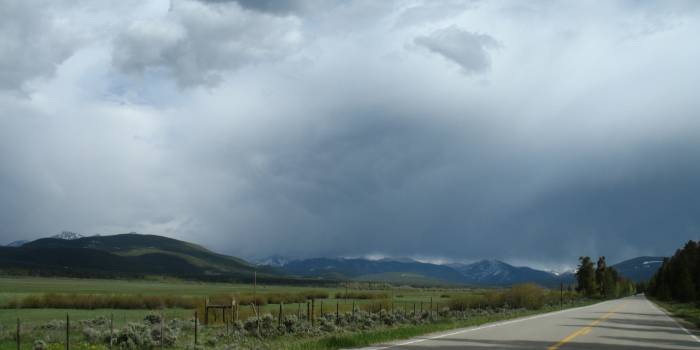 Bubbly (mammaeous?) clouds.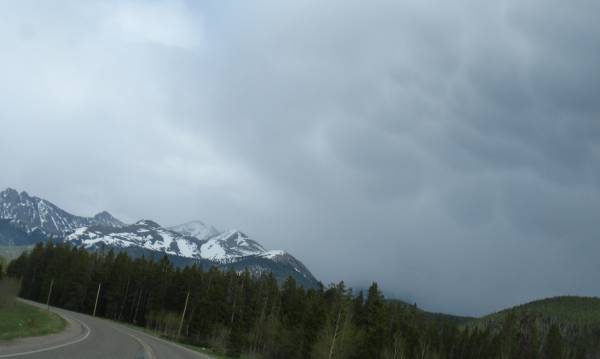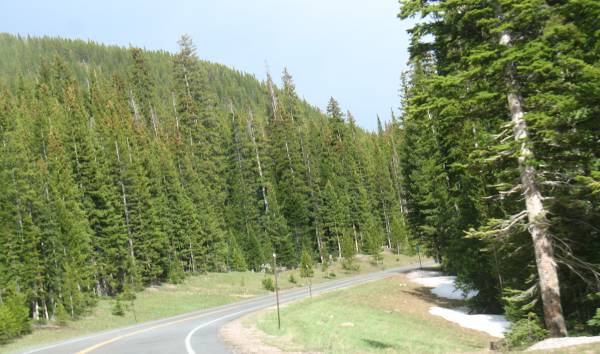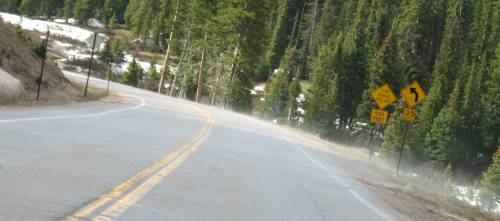 Coming to the Joe Wright reservoir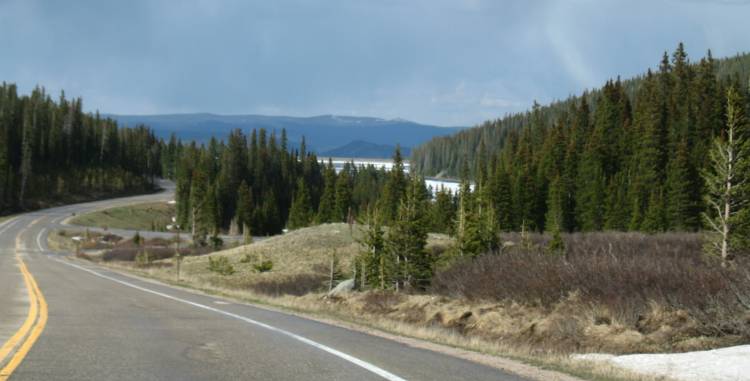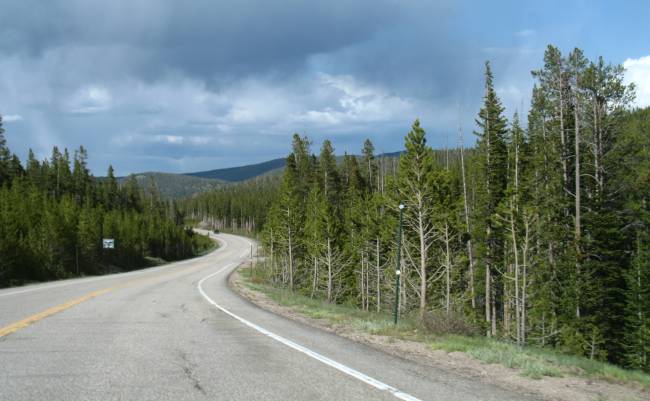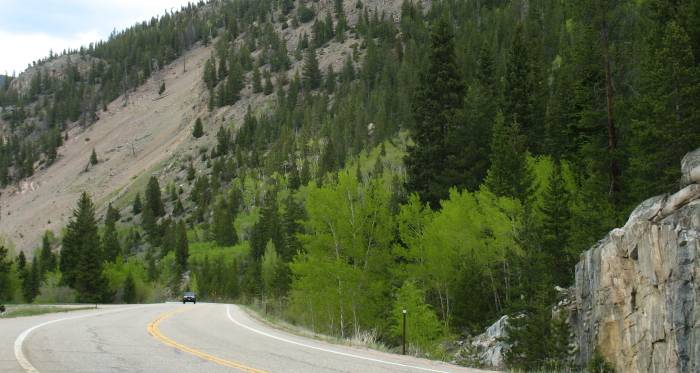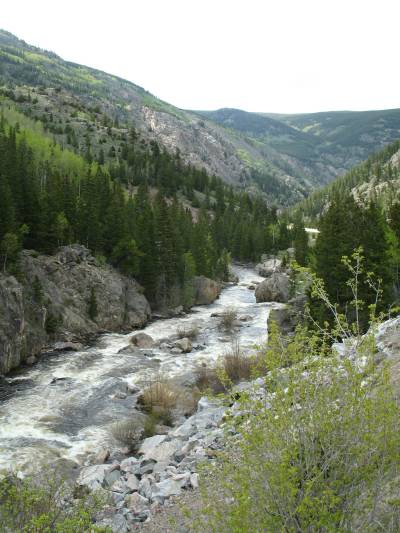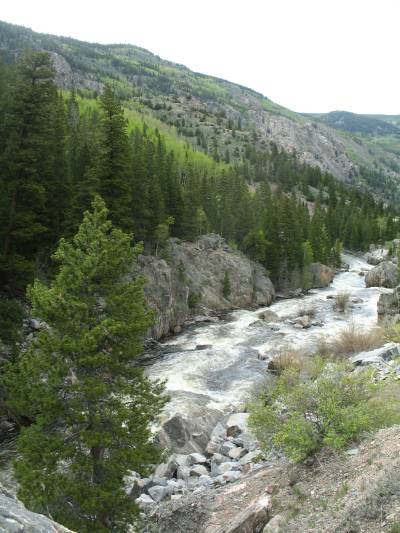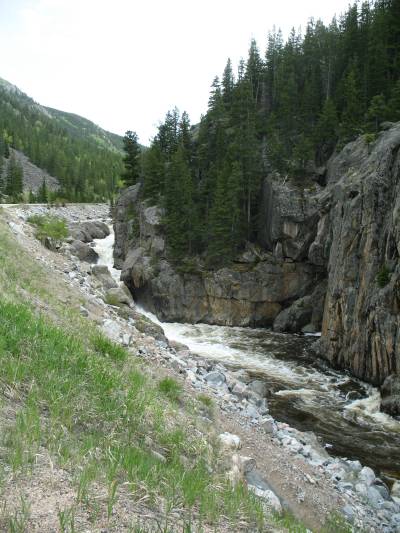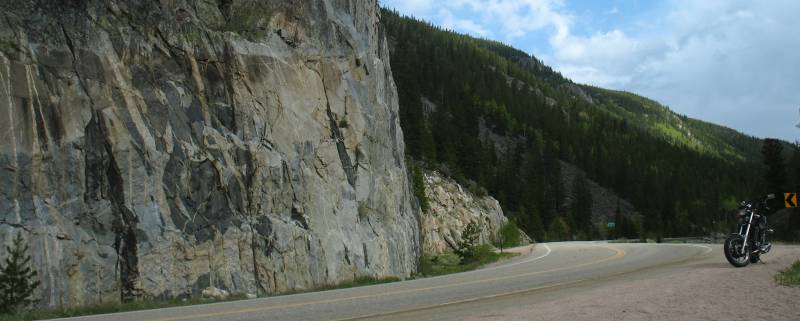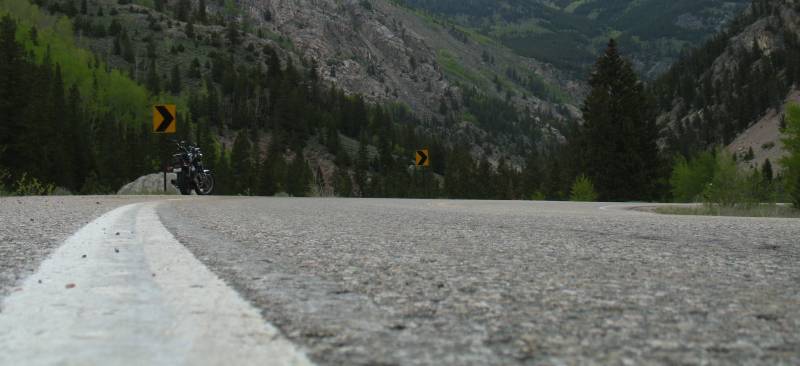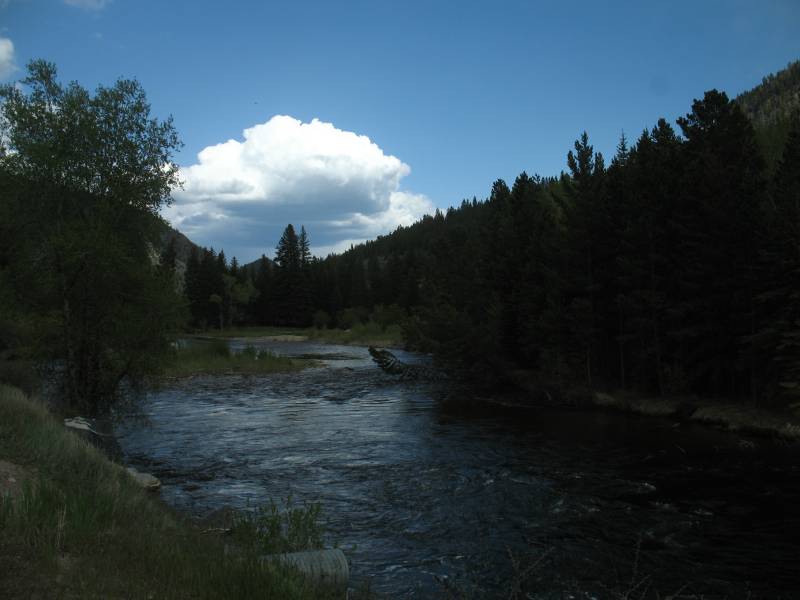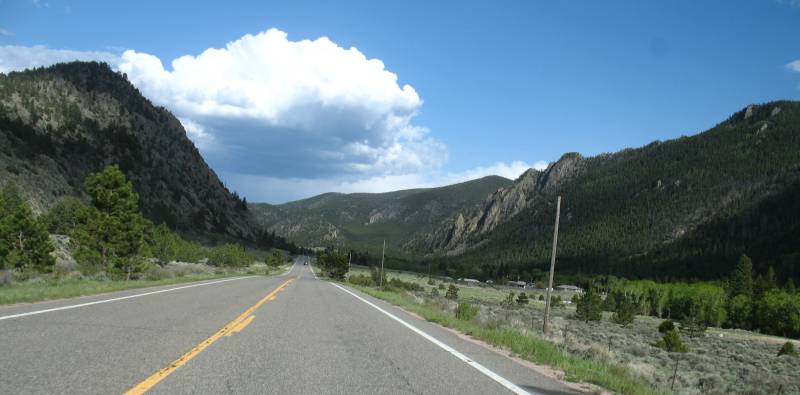 So now we're headed southeast on Stove Prarie Road - getting close to home.
This is a fun stretch of green valley and wonderful asphalt.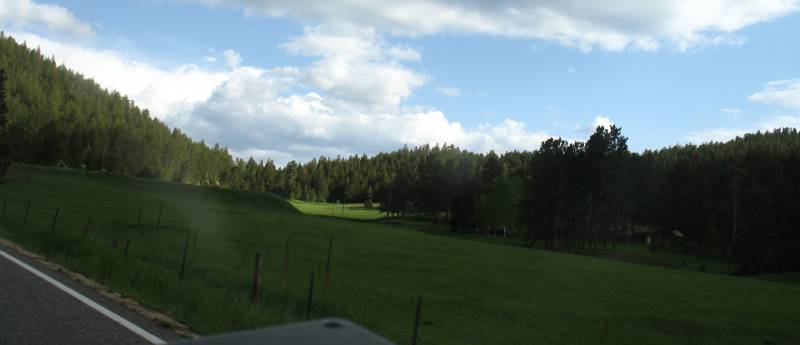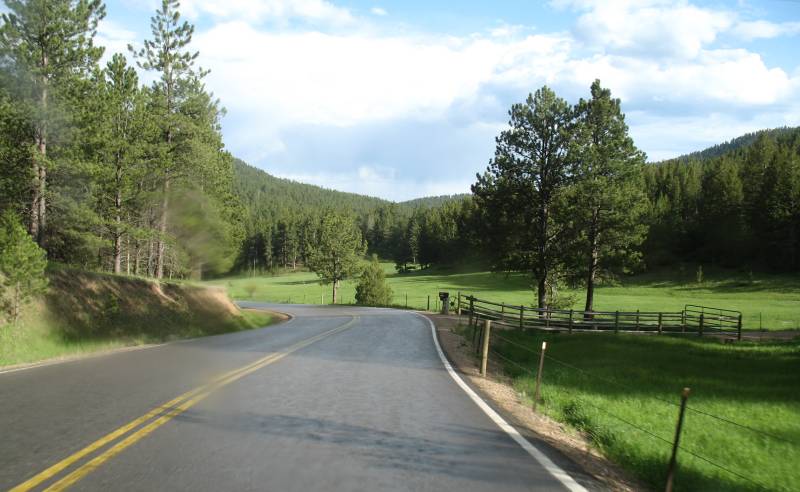 Total time: 6h 44m
Moving time: 5h 36m
Miles 233
Overall MPH: 34.6
Moving MPH: 41.5