US & Canada Trip
Bike and Baggage
Loaded up at the 1208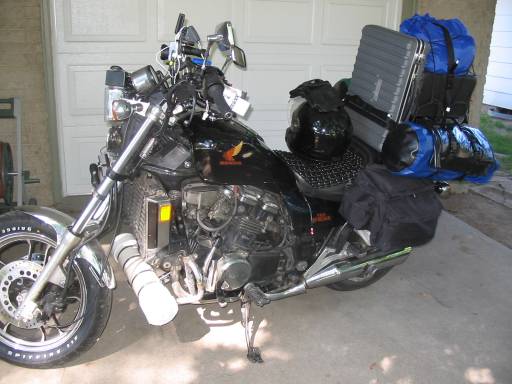 Notice the black box above the headlight and the little nub sitting on it. The black box is a power converter to power the lower than 12vDC devices. The little nub, seen in several pictures throughout the trip reports, is the antenna for the XM satellite radio.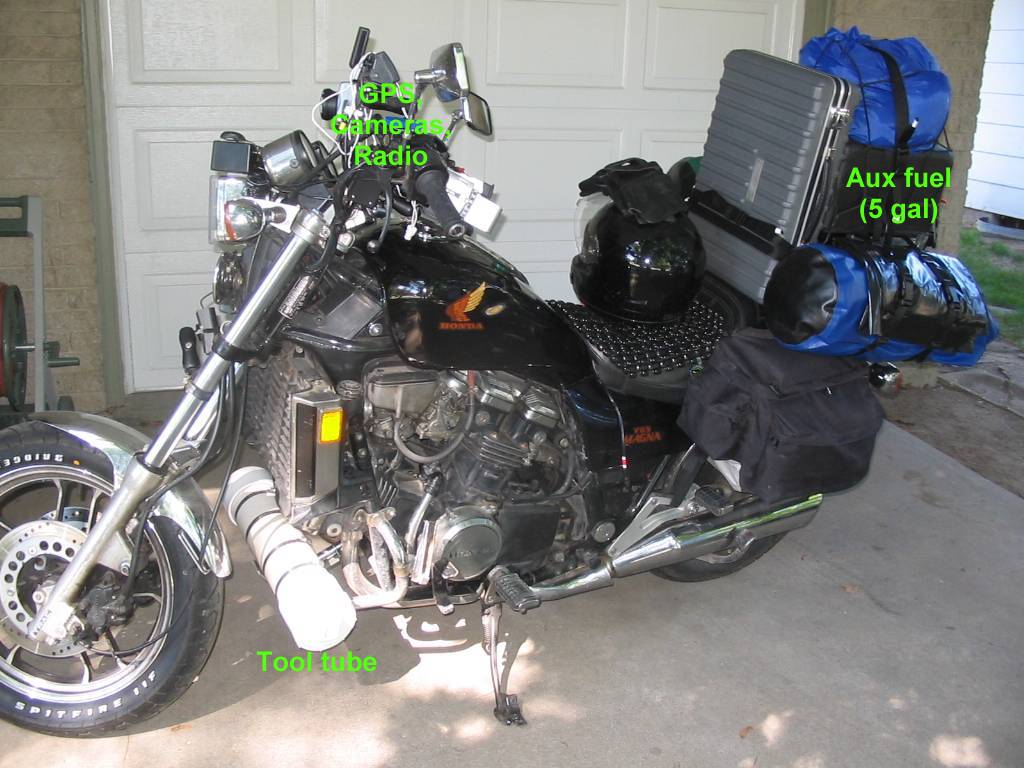 "Fire Chick's" fire truck - along for the ride!!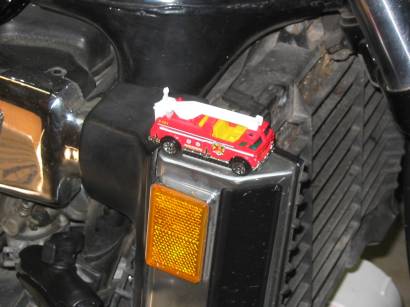 Power box - inside - four voltage reductions
(XM radio wants 6v, Canon PowerShot A40 wants 4.3v, Canon Optura 20 (video cam) wants 8.4v)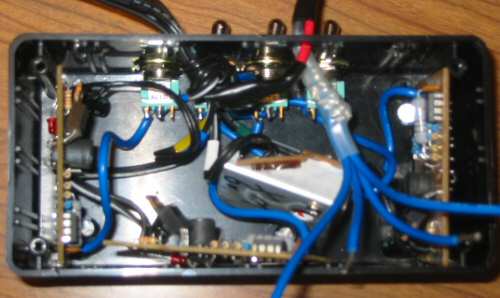 Hard case
Laptop, power adapters, cables, extra tapes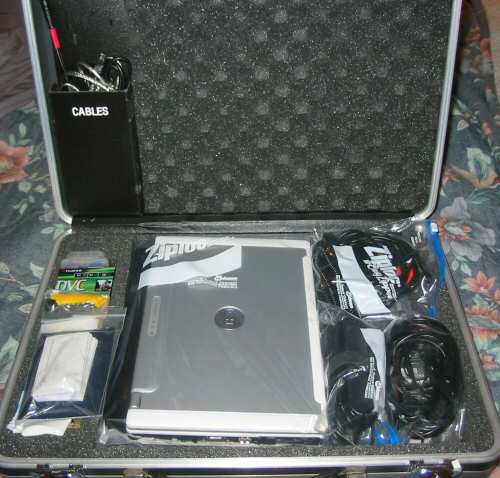 Left to right
Garmin GPS III+, Still camera (not pictured as I'm using it for the pic - would be positioned in front of the speedometer [I use speed listed on the GPS and never look at the speedo], XM sat antenna and power box (out front), XM Roady 2 radio below, video cam right. Not pictured is the remote camera head (currently mounted on the front forks - just visible in the top two pictures)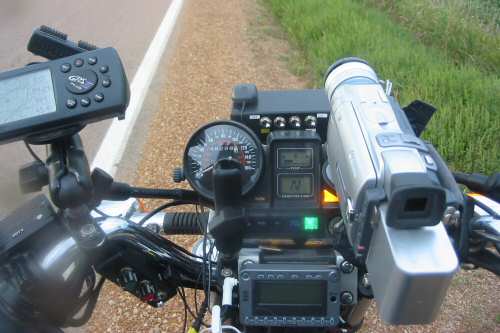 Me - white cords are earbuds - Etymotics ER-6i - I'm listening to the Weather Channel for news on the storm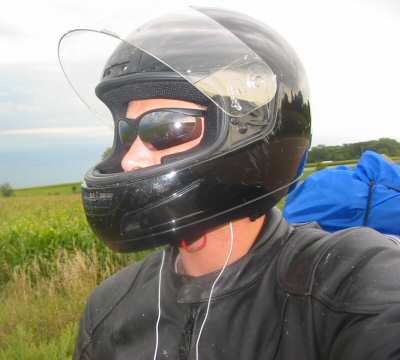 ---
From 9/9 images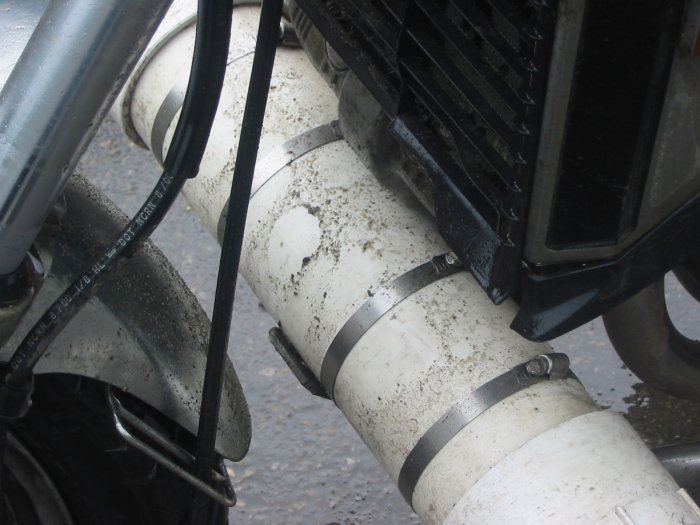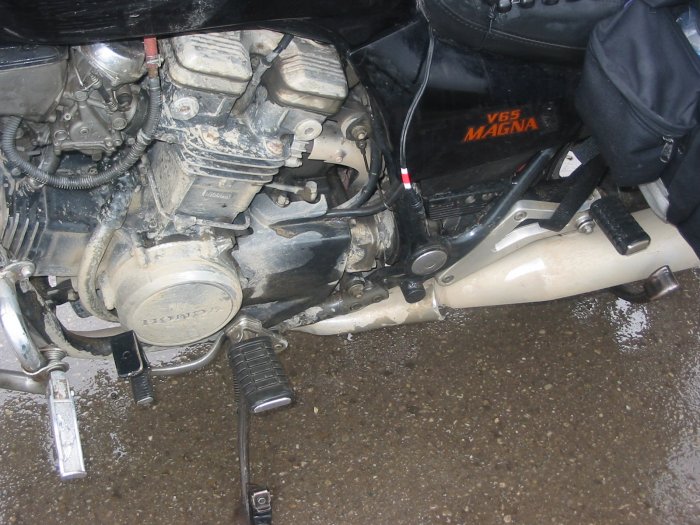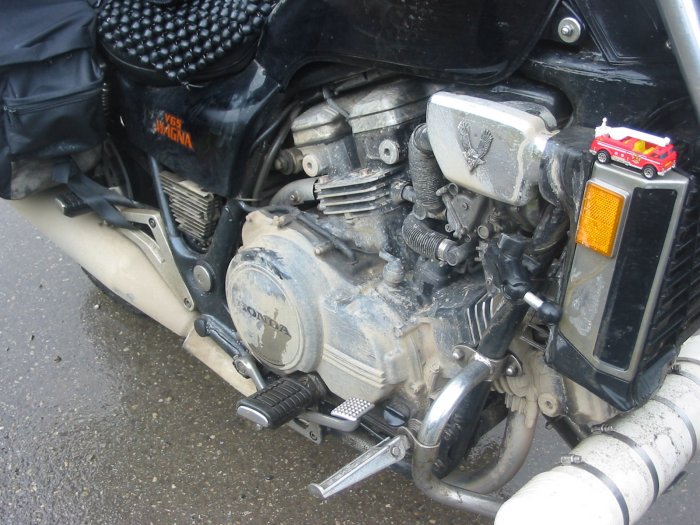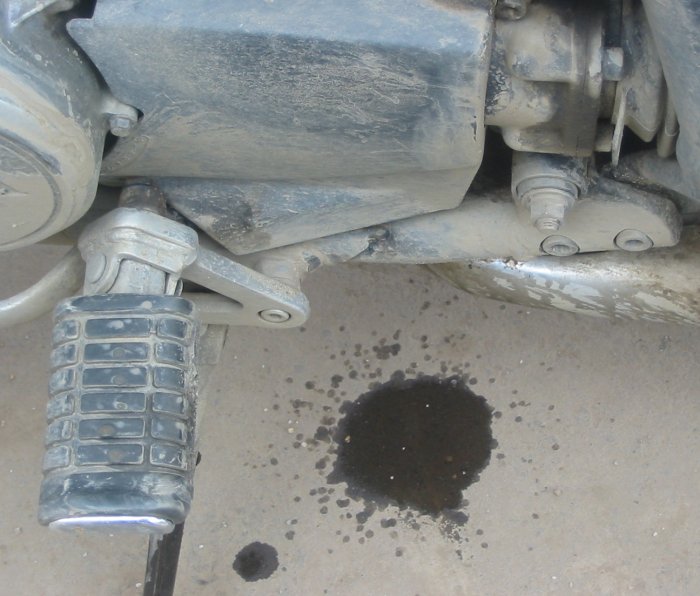 ---
09/20 North Pole Alaska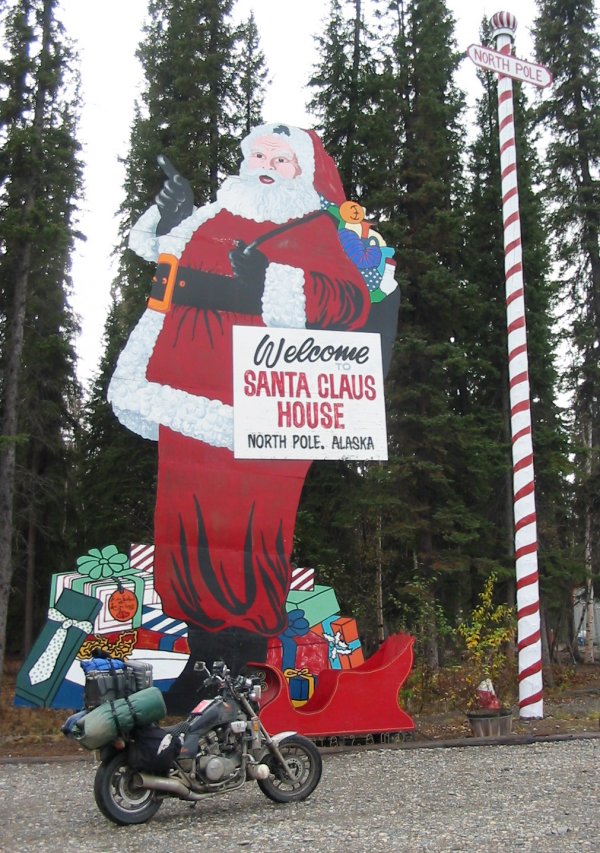 ---
09/22 the hop up to the Arctic Circle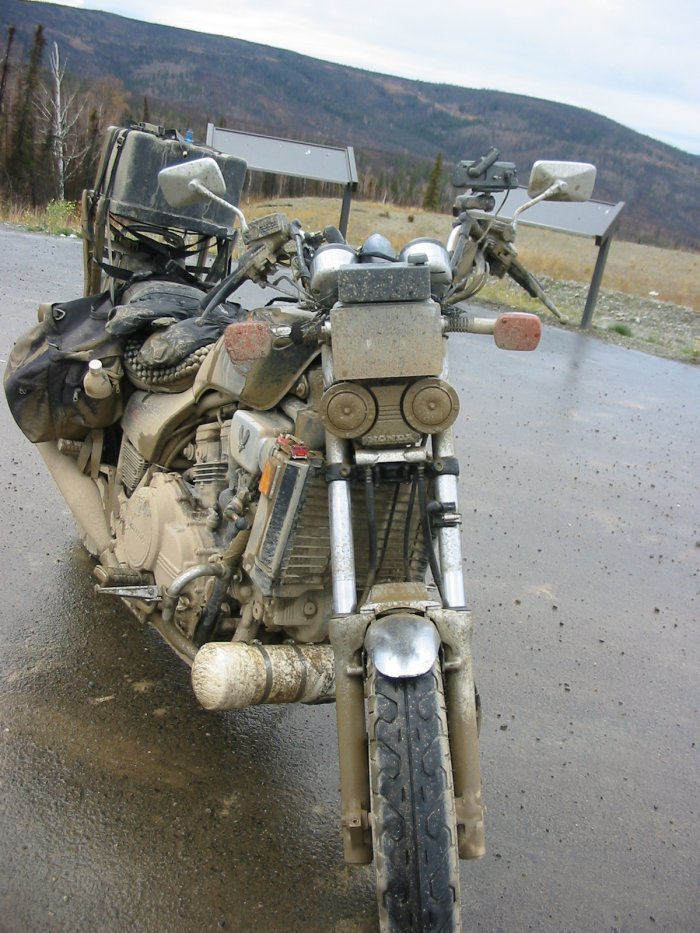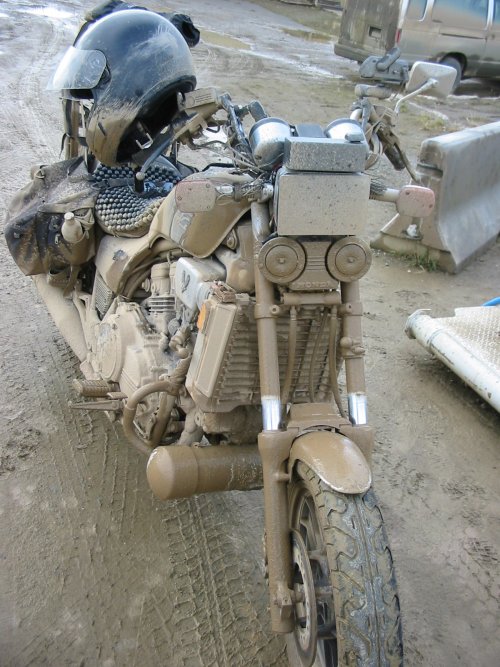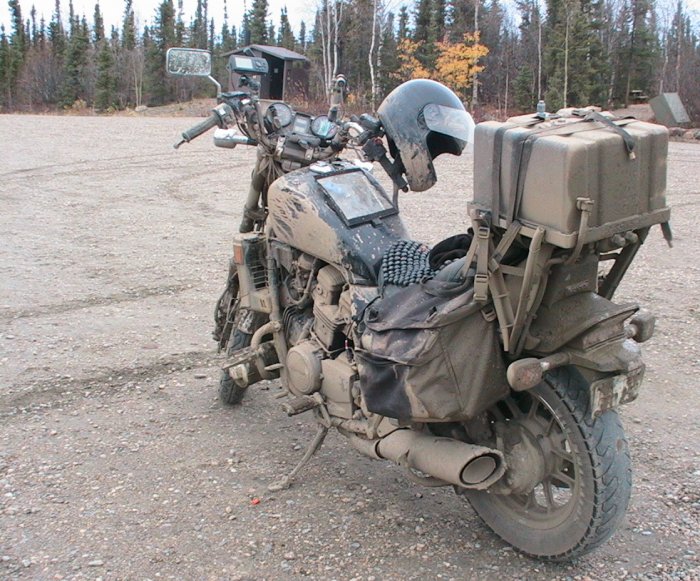 ---
09/23 Chatanika AK
Old F.E. Gold Camp
Nothing like some Alaska rain to work at the Dalton Highway mud...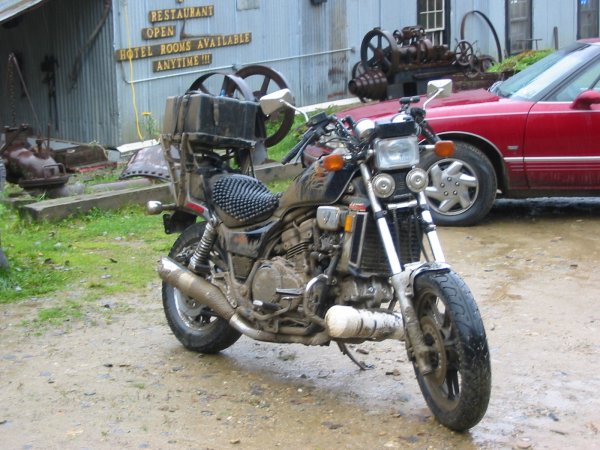 ---
From 9/11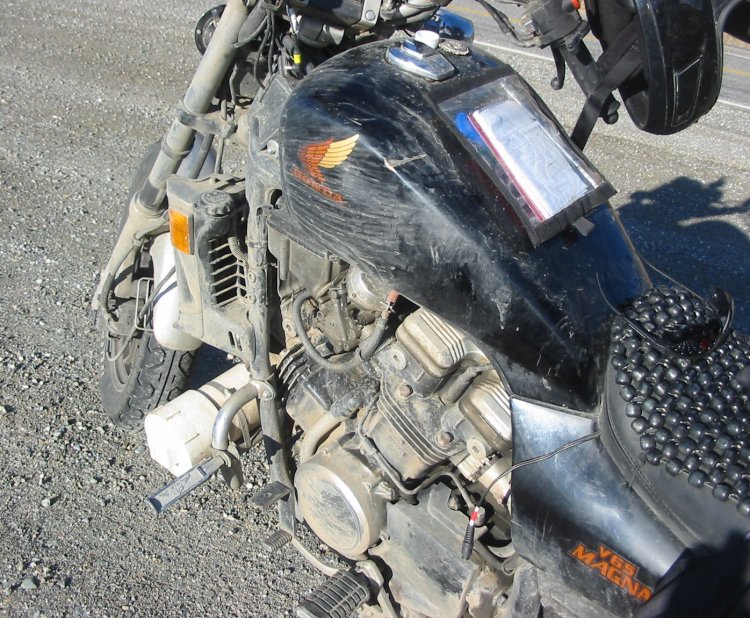 ---
10/2/2005
Dease Lake, BC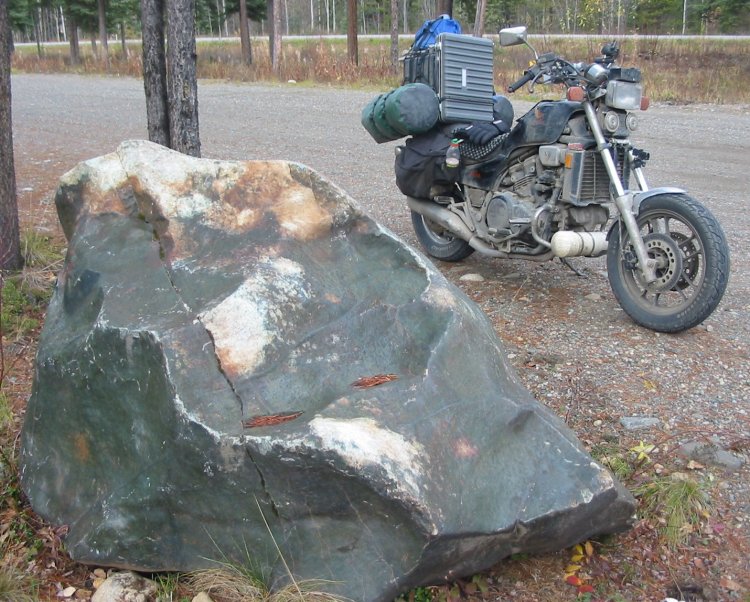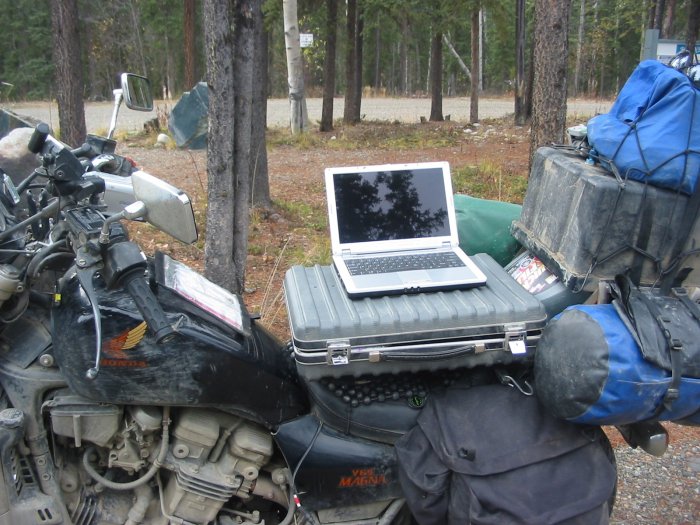 ---
10/06 Seattle WA area
Glen's Welding
Getting the tail frame and shock mounts repaired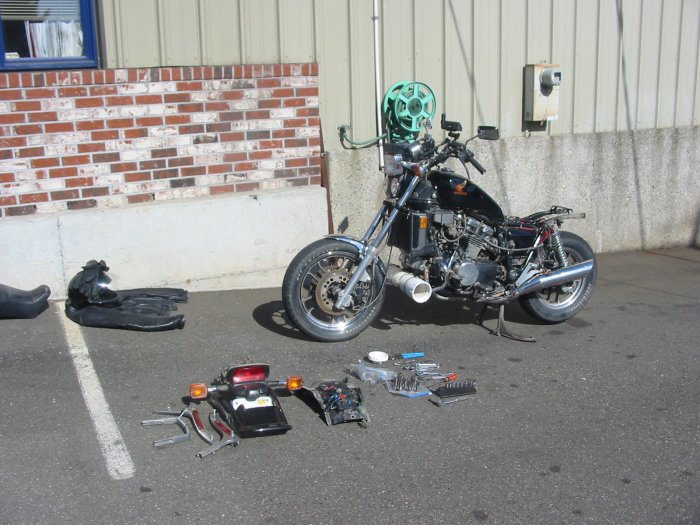 Brian, the welder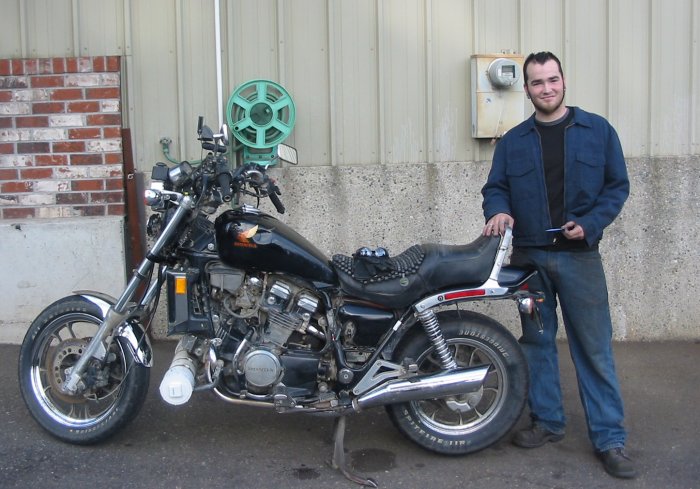 ---
10/13 Seattle Wa
When you're on a trip, DO NOT lose your only key to the bike! (the spare fell through the floorboards at the Chatanika Hostel)
Bike disassembly to extract the ignition for a locksmith to impression a new key.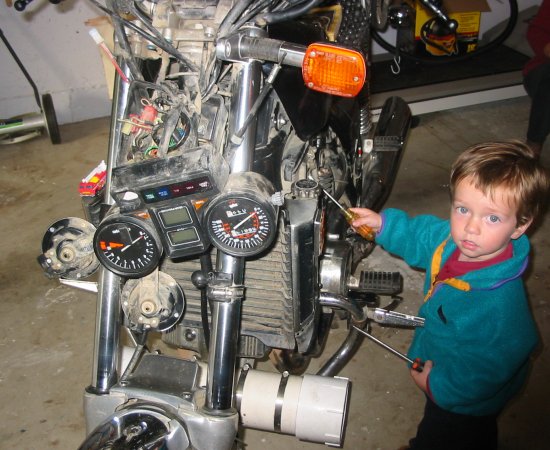 ---
11/16
Pinyon Ridge Truck Trail
END ROAD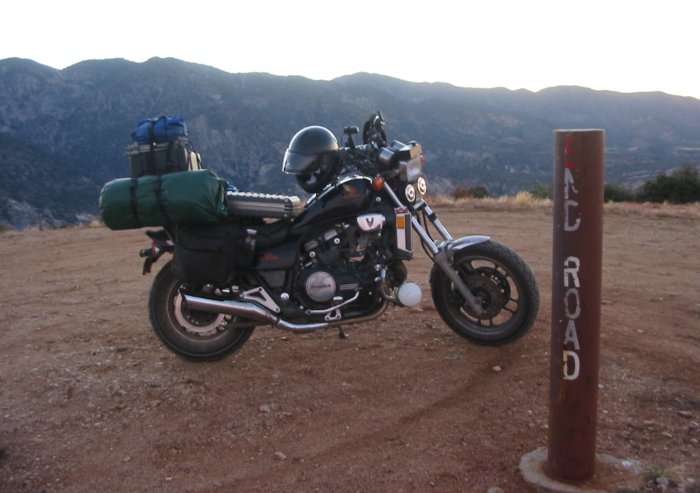 ---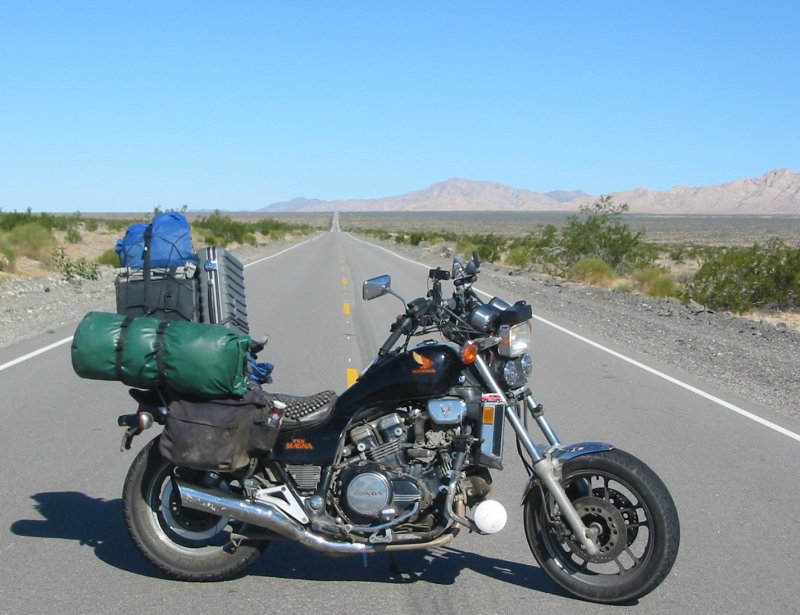 ---
12/23 Philadelphia PA
Flat tire work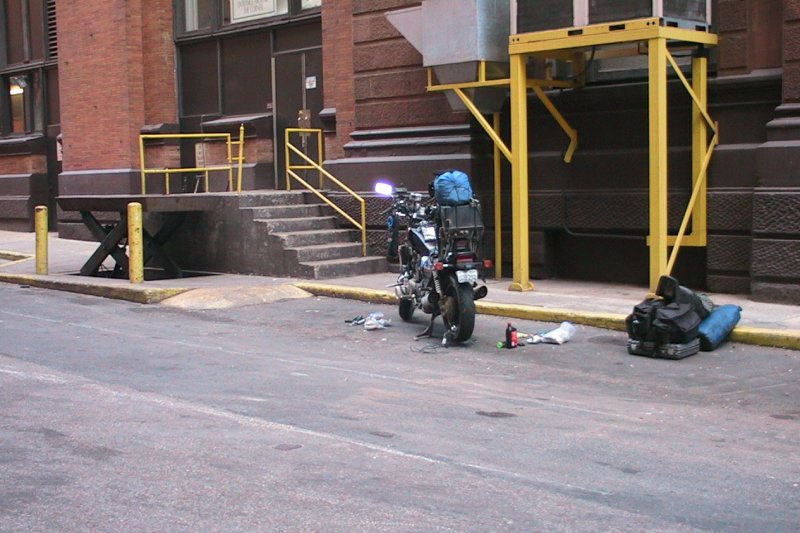 ---
12/27 Bar Harbor ME
Frozen bike
It rained / snowed last evening and now the starter button is frozen to the housing. Time for the paper-clip jumper on the starter solenoid.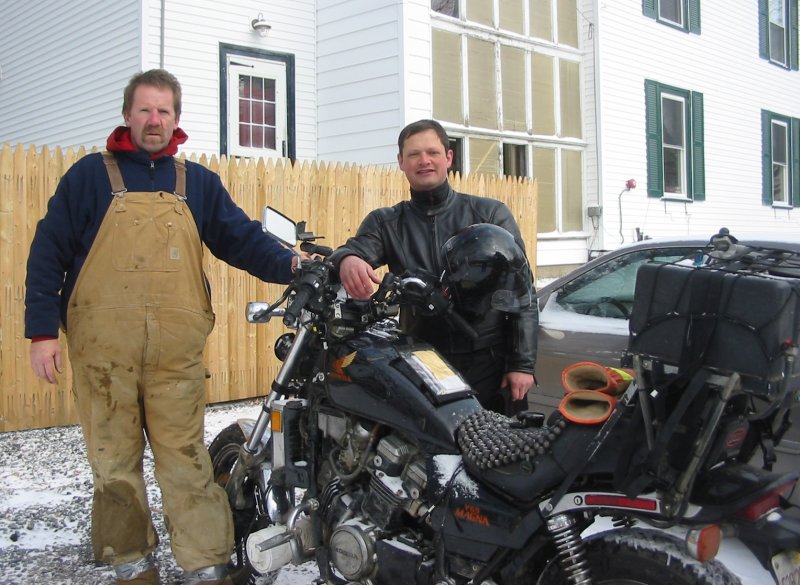 ---
12/29
Water-over-Ice... always fun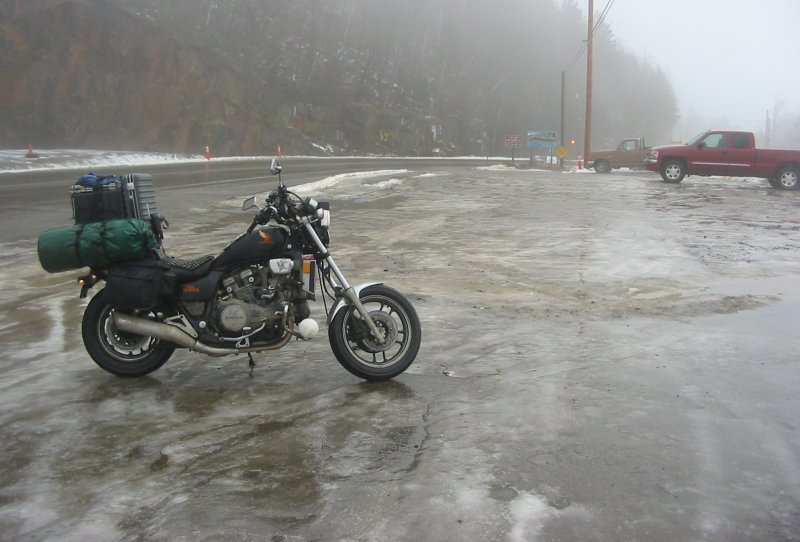 ---
12/30
Final drive failure (wheel splines)
Mile 13 - how fitting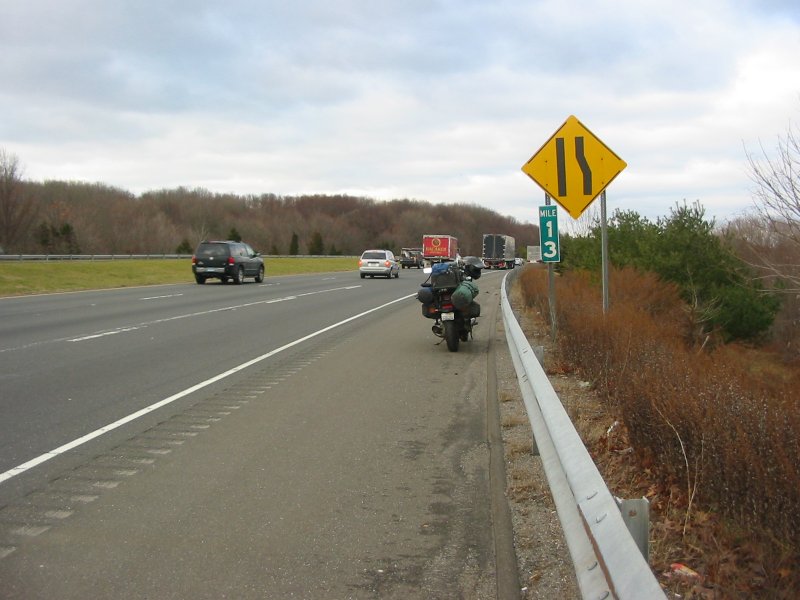 ---
01/02
Rockford IL
Home