December 29, 2005 - Thursday
Bar Harbor, ME To Southington, ME
Today is a get south day - weather looks to be moving in. I actually got up about the time of the sunrise - amazing.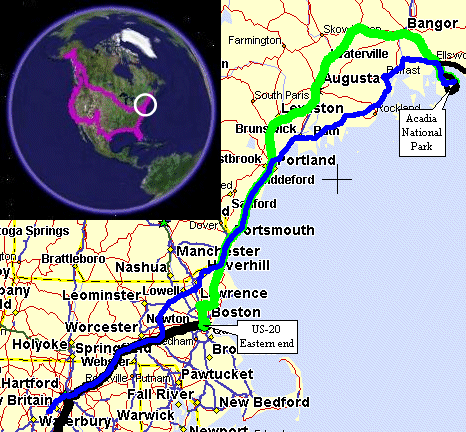 Bridge construction in Bucksport, ME.
Current bridge visible in the background. It seems the 'new' bridges I"ve traveled over are all of this design - two post suspension.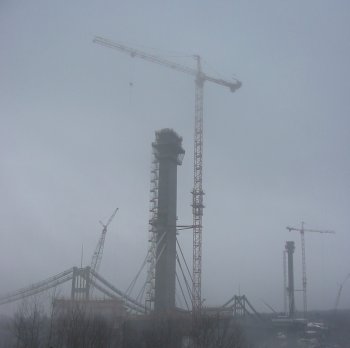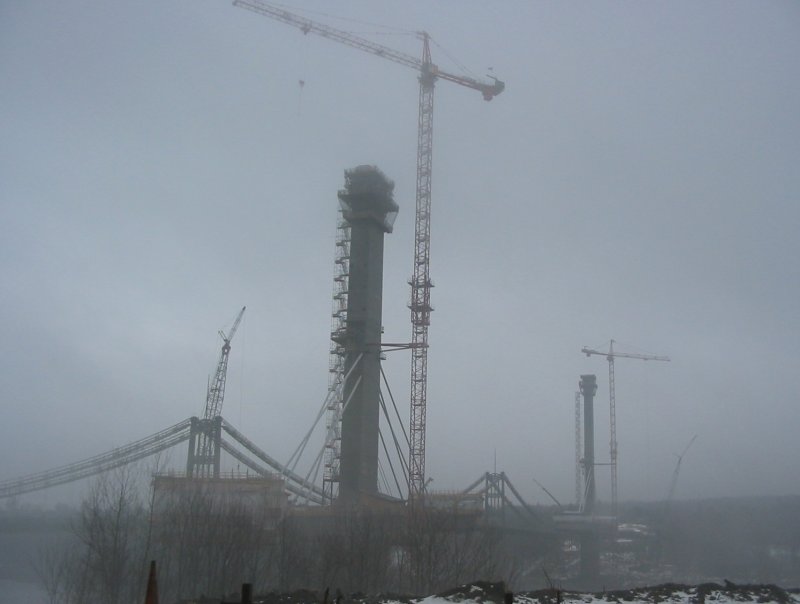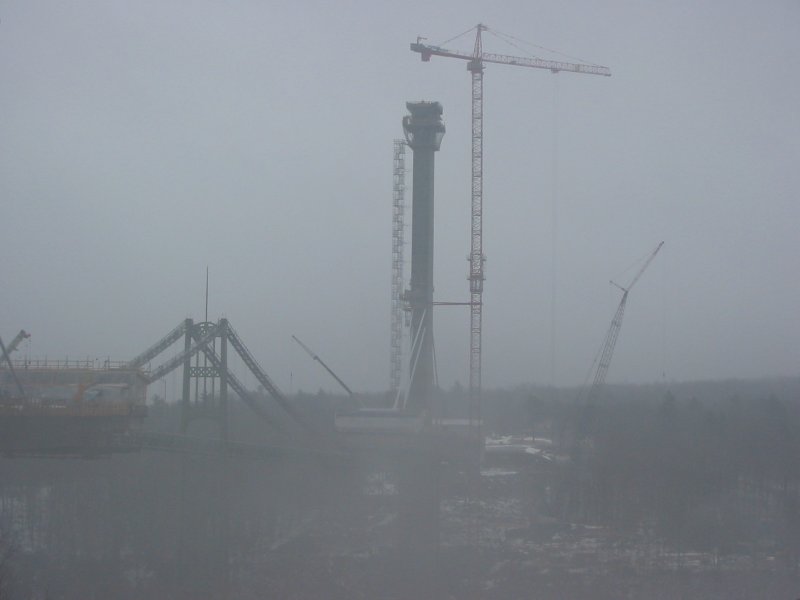 A nice water-over-ice covered bridge construction parking lot - easy does it.
Sweet - it stayed on the tires!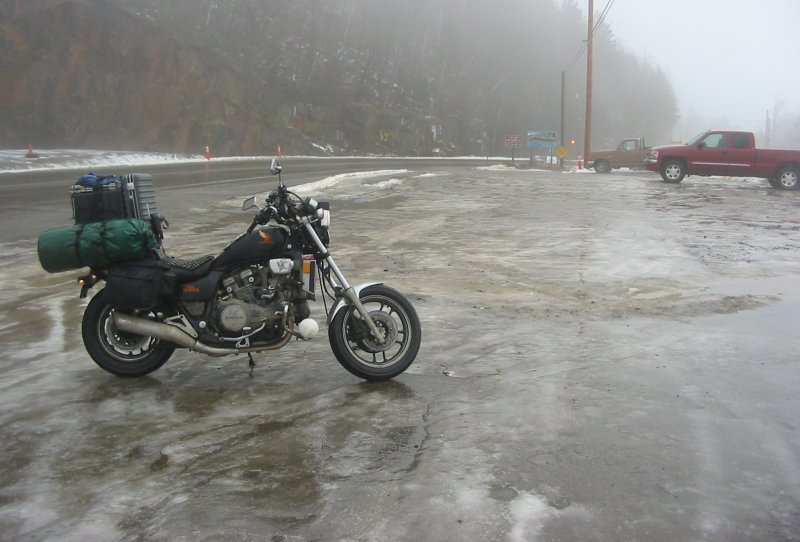 The helpful fuel & service station


Since today would be a full day of rain - and the bike still has the 'drop a cylinder' issue under wet conditions - I figured NOW would be a good time to see about wiping down the coil packs and wiring.

Now to hunt down a covered location for the work. I could work on it out in the rain - I'm dressed for it - but having a cover overhead would be nice. Up near Lincolnville, ME I stopped by a service shop asking if I could rent some bay space for 30 minutes. Nope. "How about farther south?" We're not sure - there are a few - give'm a try.

OK - off to the south I head - Camden. One shop is a building or so off the main street - looked full along with a slippery driveway - 'didn't ask there. Back up the hill was a tire shop - several bays - nope - full. Back one business to the full service fuel and mechanic station. The bays were full - but they willingly made a spot for me.

While I was in working on the wipe-down the workers were busy filling fuel tanks and helping customers with their requests. Nice folks - stop by and fill up or get some work done. The full service station in Camden, ME.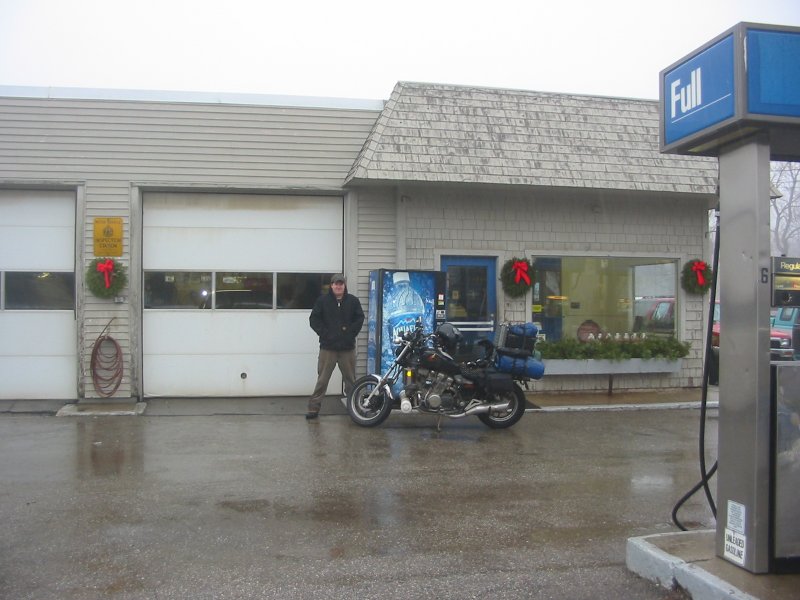 From the fuel station I called JasonS - one of the ST.N members who said I would be passing by his area. Off to meet him down in Damariscotta, ME.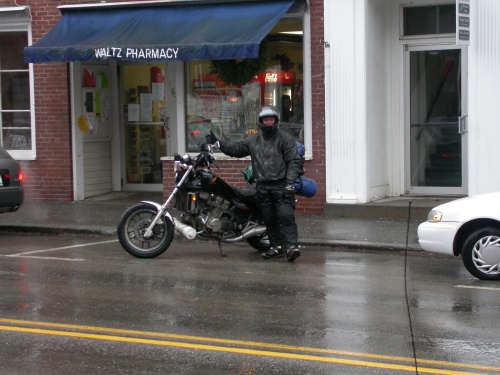 A large cup of warm soup - good food.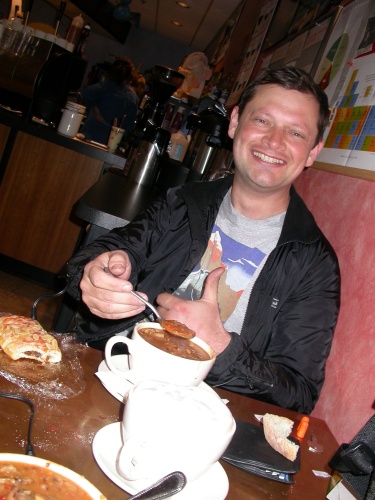 Jason S and some guy with a "deer in the headlights" look on the right