December 13 , 2005 - Tuesday
Sumatra, FL To Clearwater, FL
Hmmm - another camping evening. Joy - it did get somewhat cold. Cold enough that one of the other campers - a mix of tent and RV in this 18 site spot - decided they needed to be warm and turned on a generator. I awoke at the sound and then could not get back to sleep. Earplugs wouldn't have helped - my feet were cold enough keep me from good sleep. I think it was in the 40's - two layers of socks - oh well. I did get enough sleep and with the morning sun things warmed quickly.

Shortly after the morning sun came so did the roar of jets - usually two at a crack - zipping across the sky from Eglin Air Force Base. They are different from a typical passenger jet. A passenger jet is a consistent roar (not too loud) that gets softer and softer as it moves away. Things are loud and frequently go from loud to quiet as they turn, twist and make throttle changes.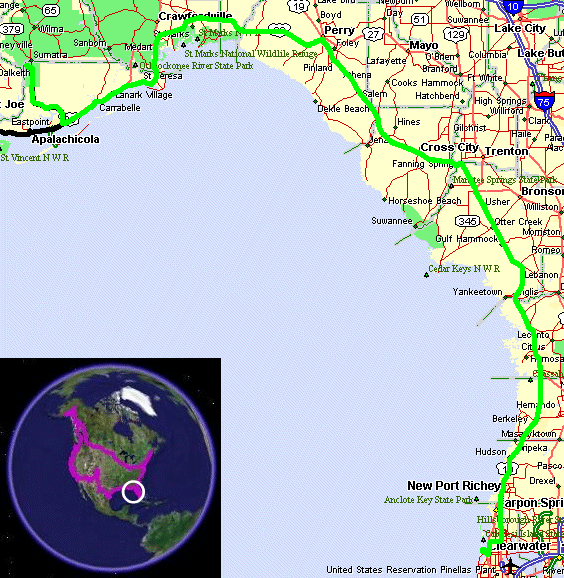 Wright Lake - small lake by the campground
Click for a larger size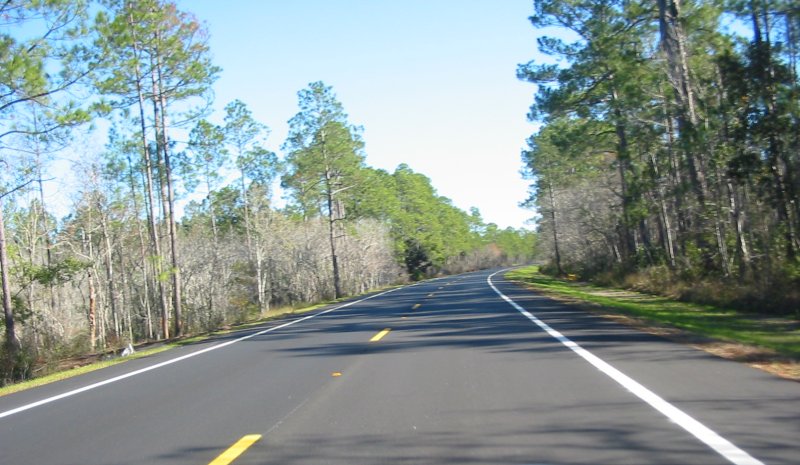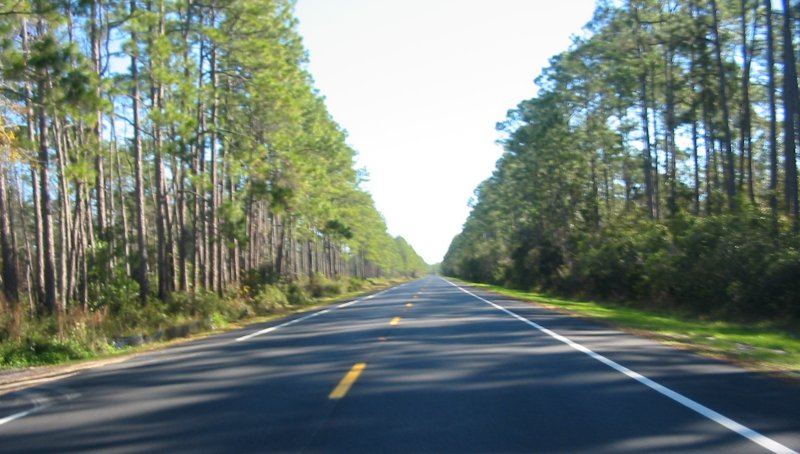 Back from the campground - out at the gulf - I'll take a left.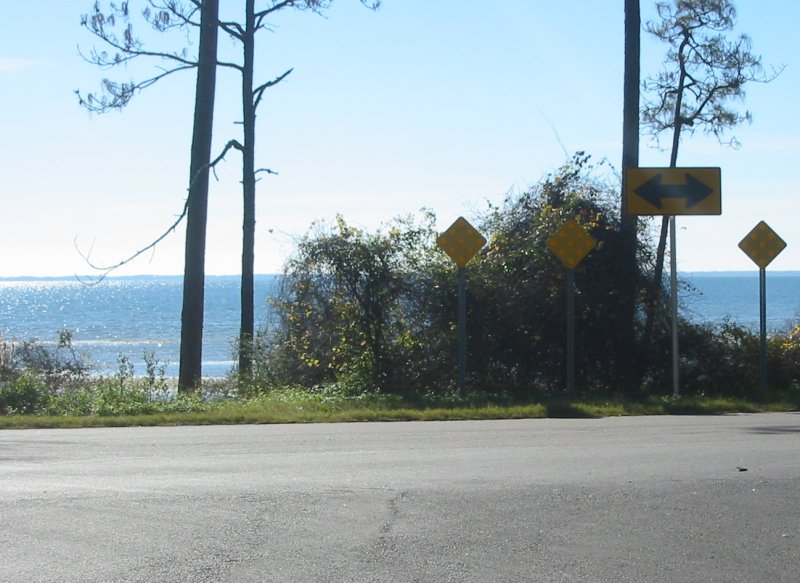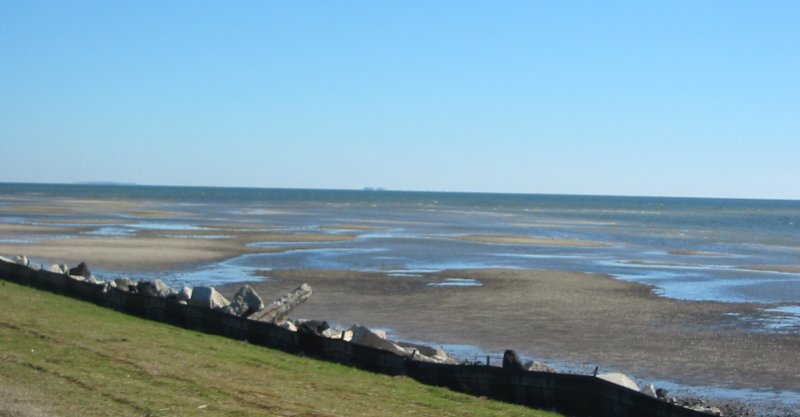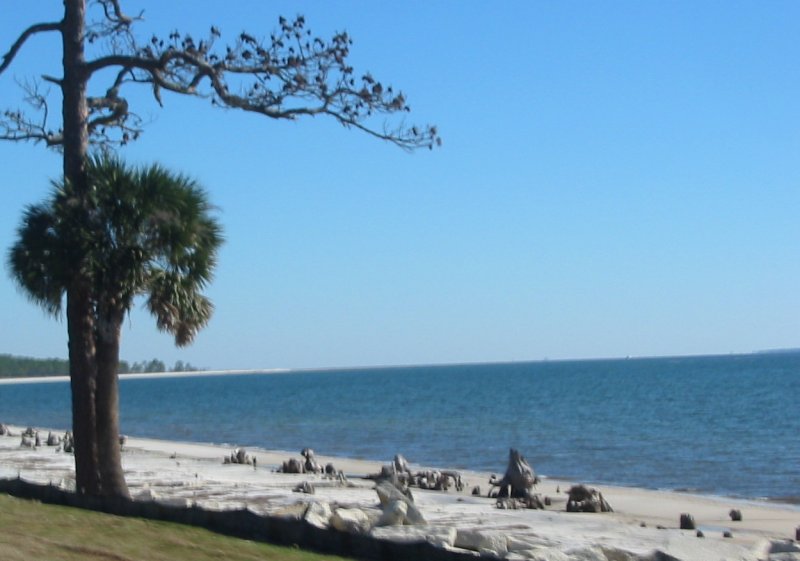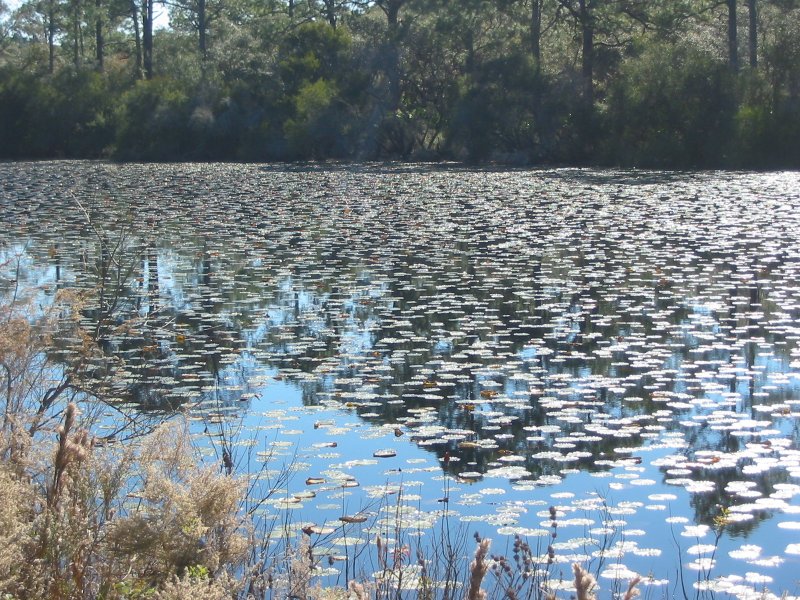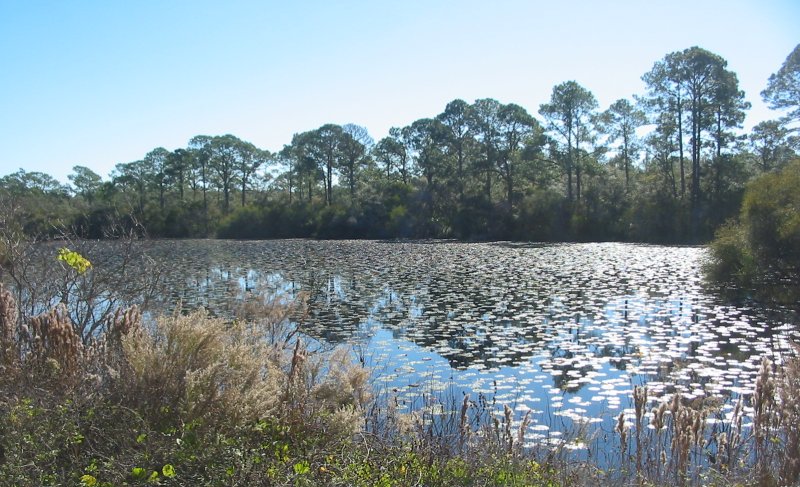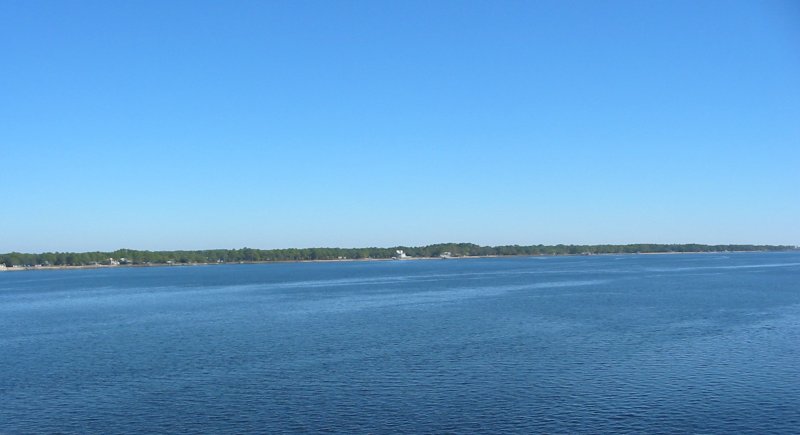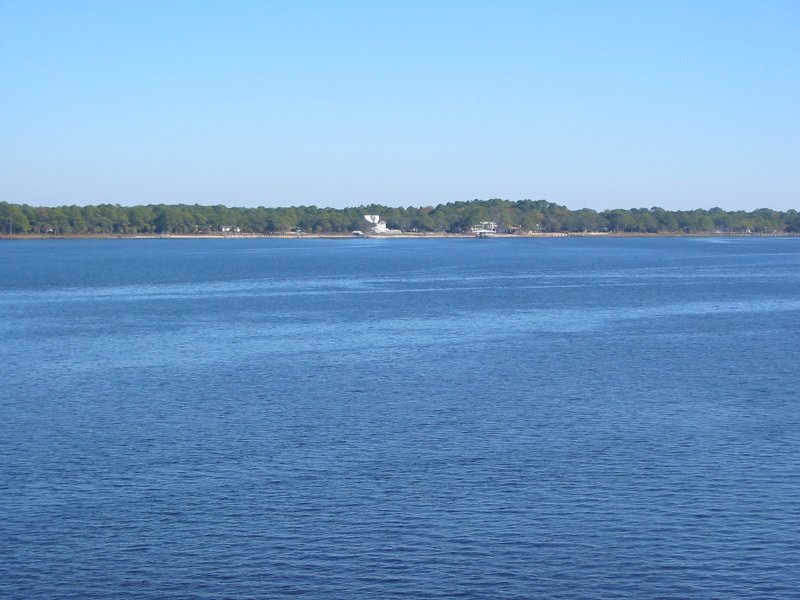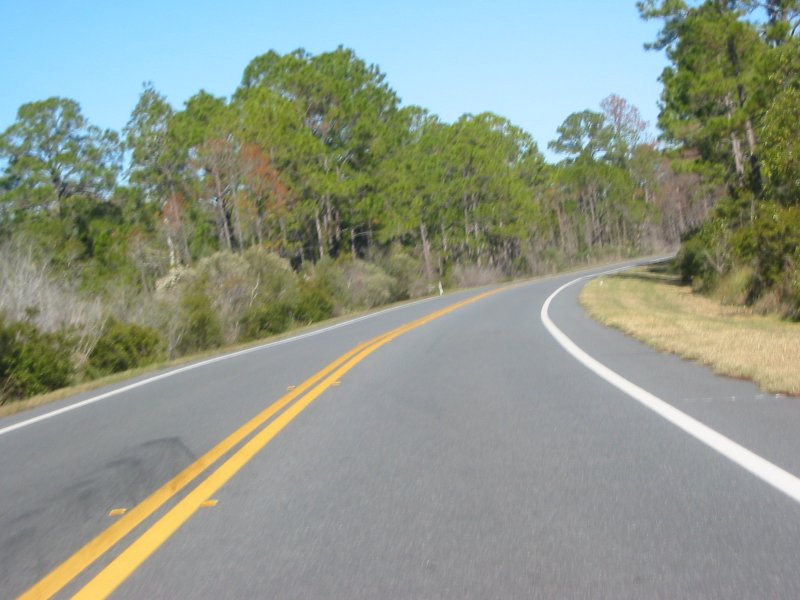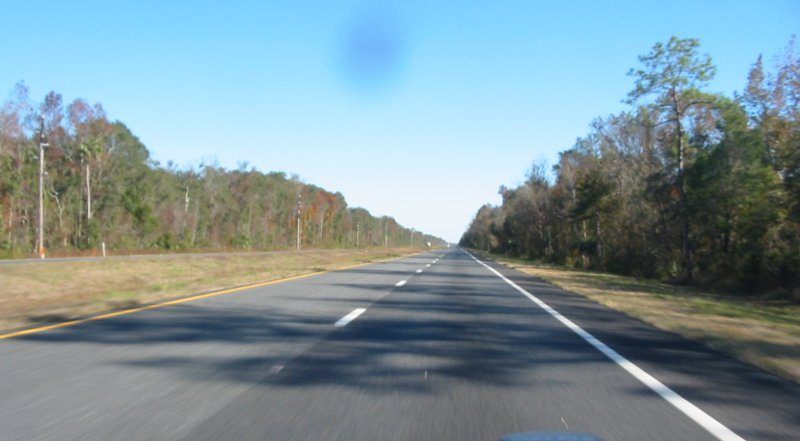 Most of the day was like this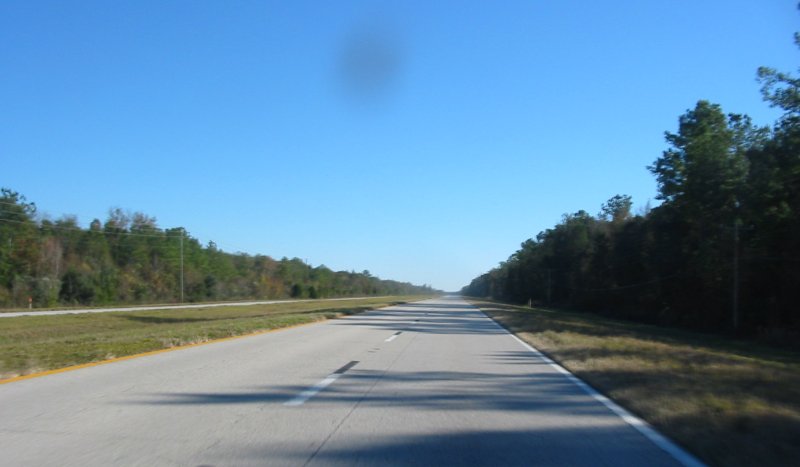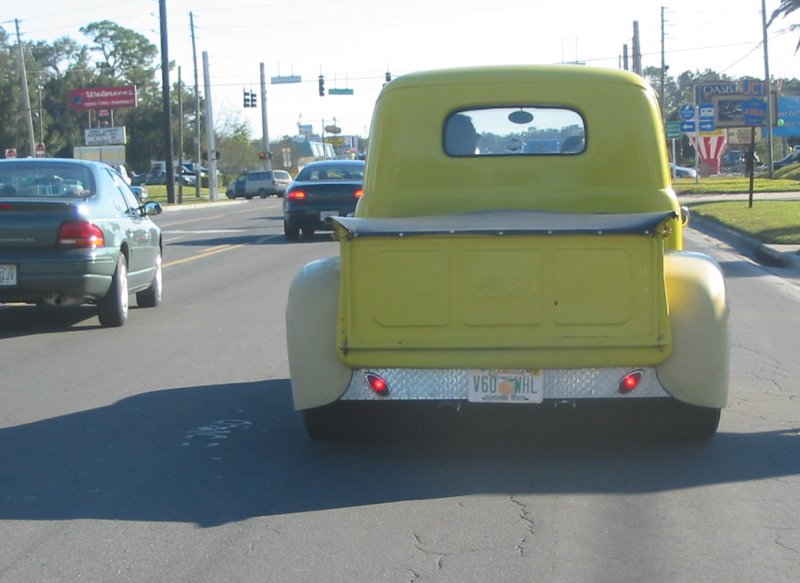 Bears?!?! Florida?!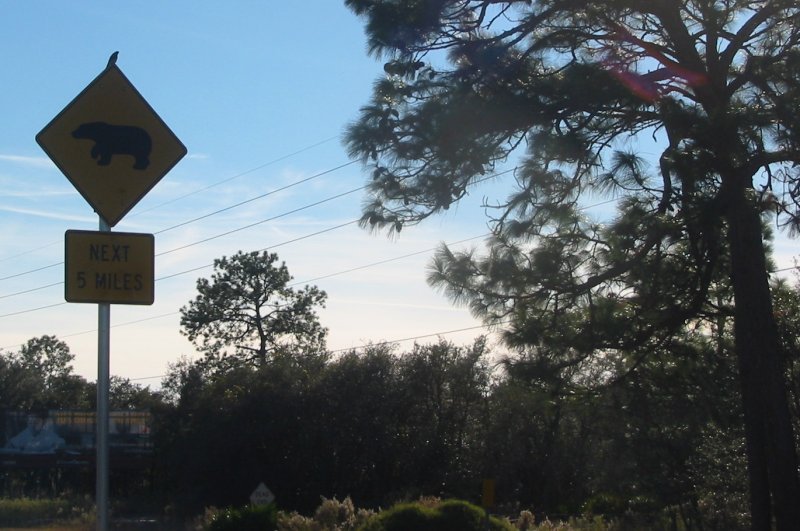 Custom chop job - four door Caddy made into a semi-pickup