December 11, 2005 - Sunday
Victoria, TX To Lafayette, LA
Keep moving towards Key West Florida. Storm damage is getting more common. Road closures (two of them) forced some re-routes.

A note to Pete in Beaumont TX (we met at the Petrified Forest National Park in Arizona). I gave some consideration to call and see if the couch was available. At the point to think about stopping for the evening I was already far enough east that Beaumont would have been a backtrack. With a hostel in Lafayette I pressed on. Thank you for the offer!
Video

Ferry trip
2005-12-11.mpg
MPG, 6.3 MB, 47 sec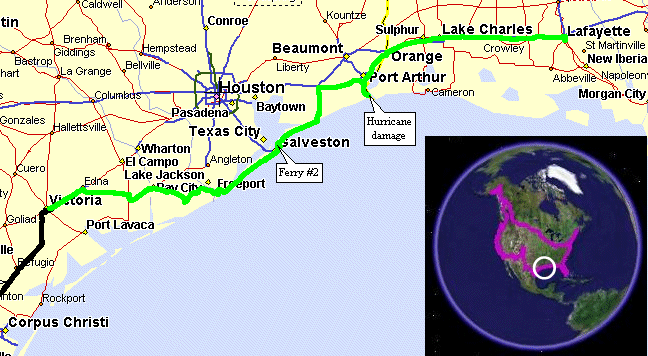 Near Victoria TX (which seemed like a decent place) - ranch land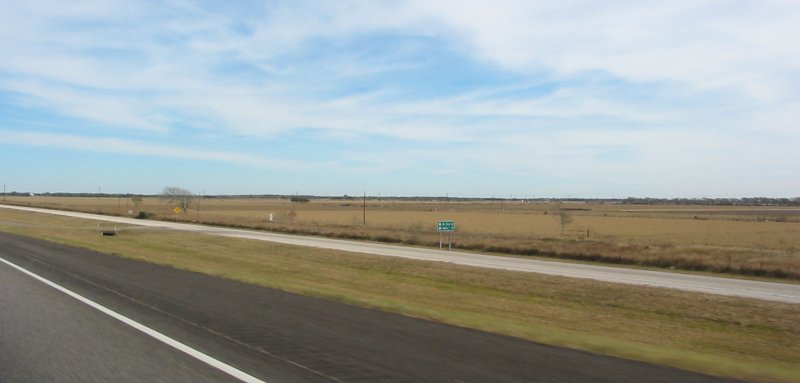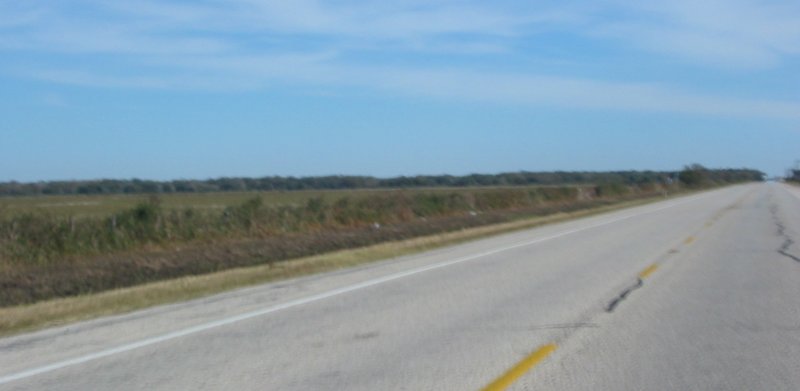 Lake Texana - east of Edna TX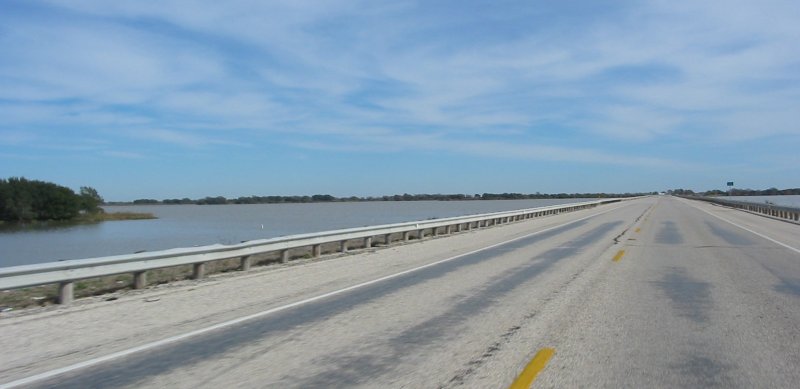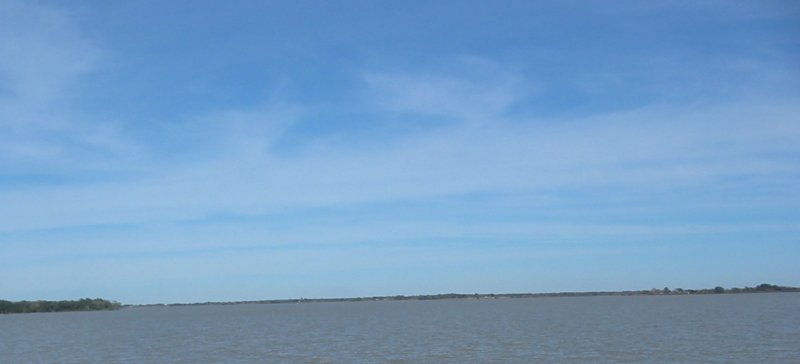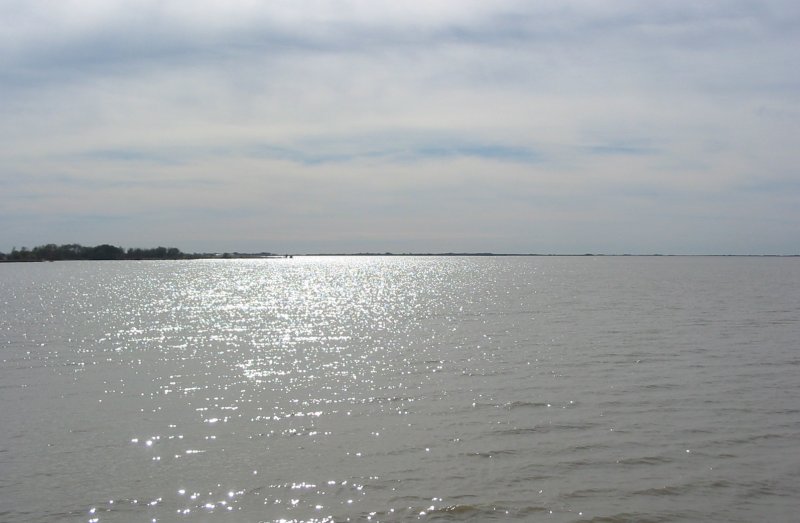 So now "Hurricane" evacuation route gets added to the Tsunami and Volcano evacuation routes for this trip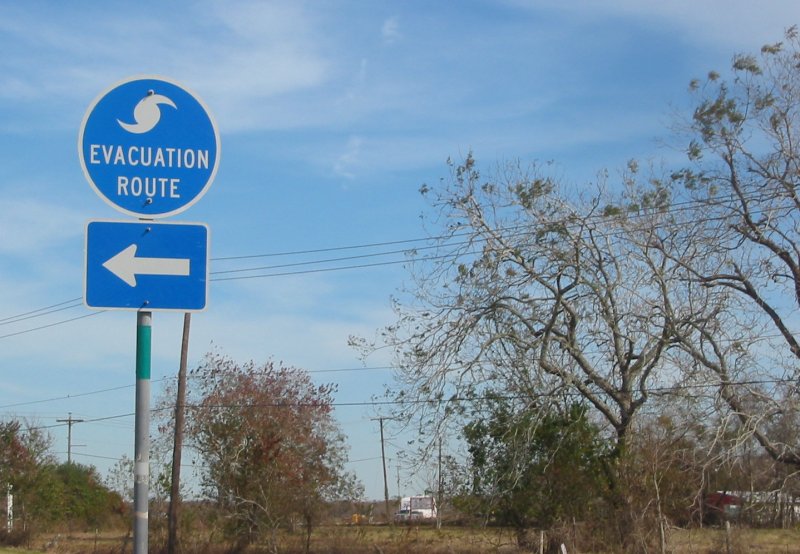 Up on a bridge - about the only way to get an "overview" shot of the area.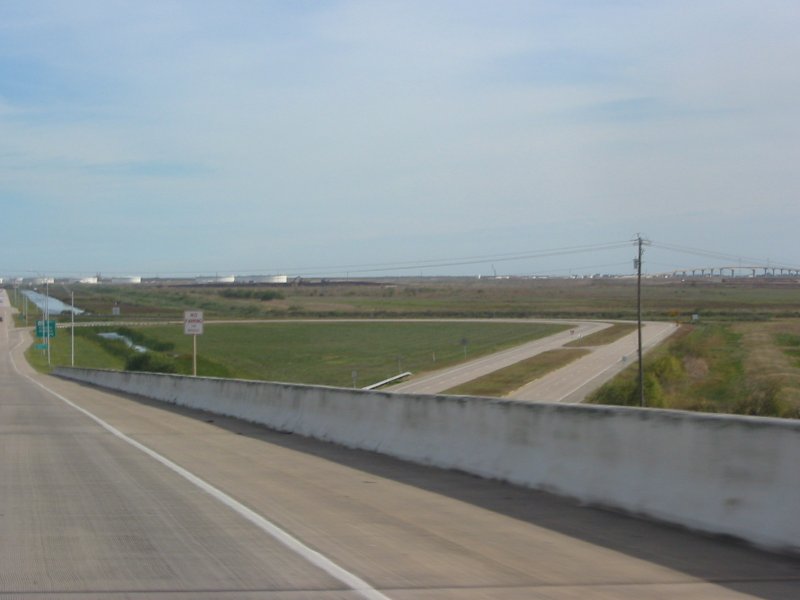 Industrial areas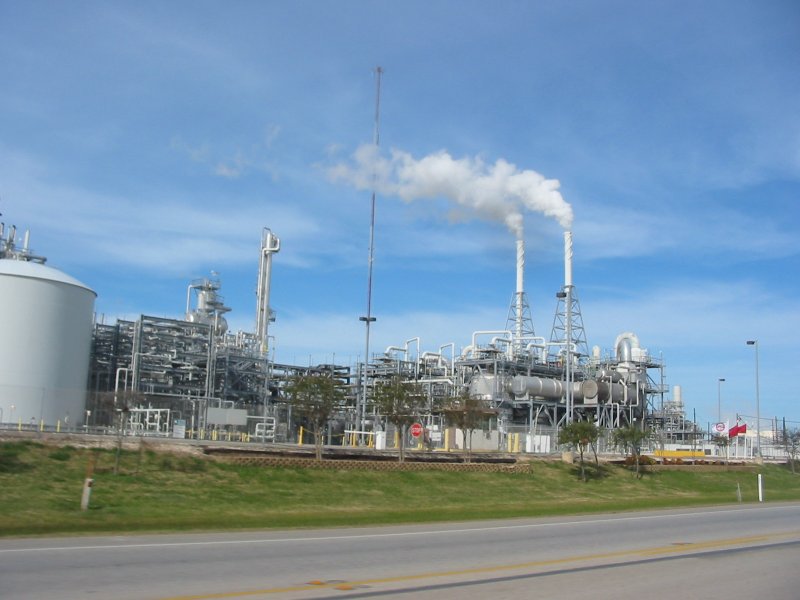 Making my way to the water - and I'll hang a left and follow it as far as I can.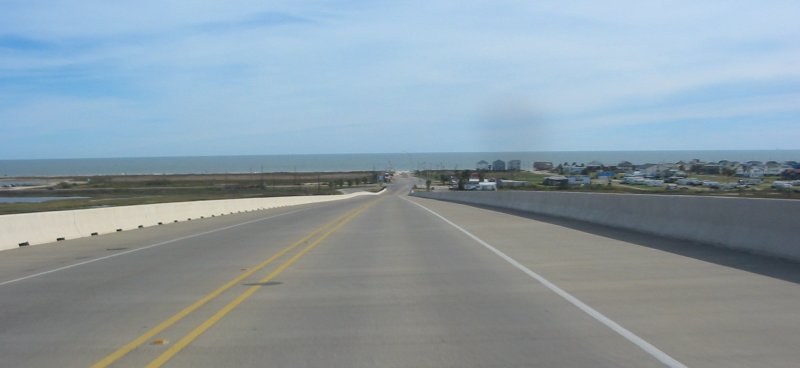 Almost every building is on posts.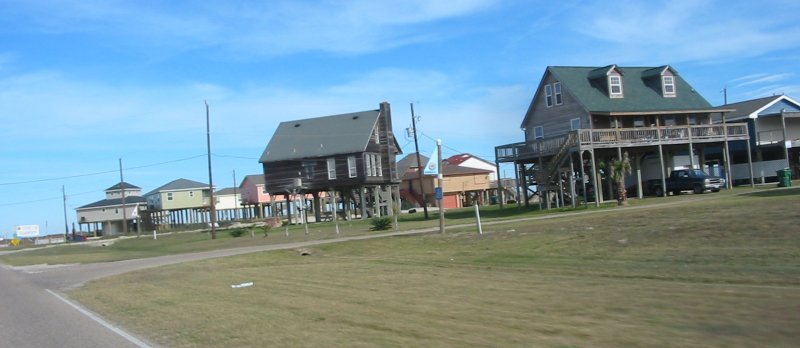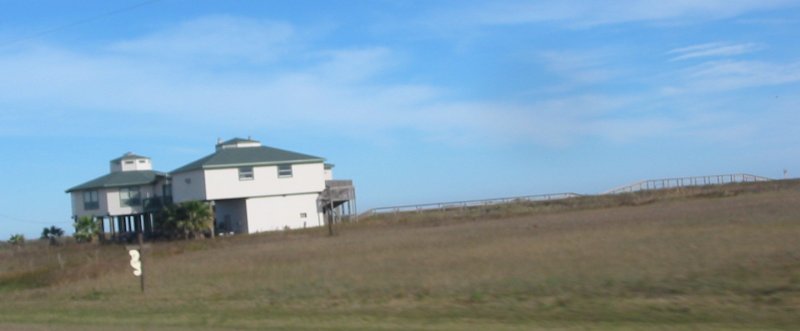 Even the cell tower equipment - high above any water.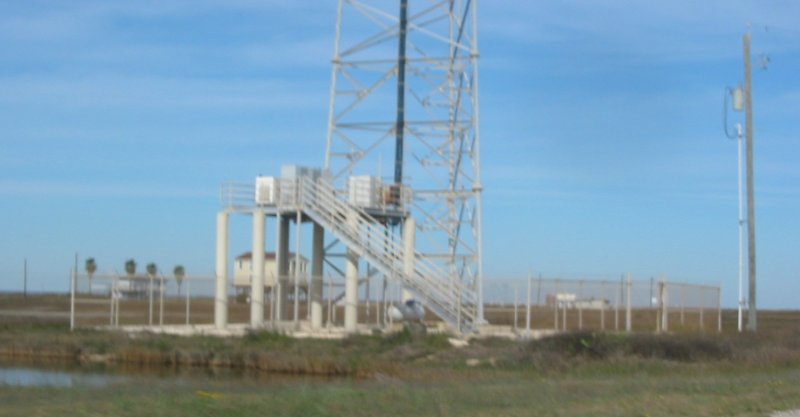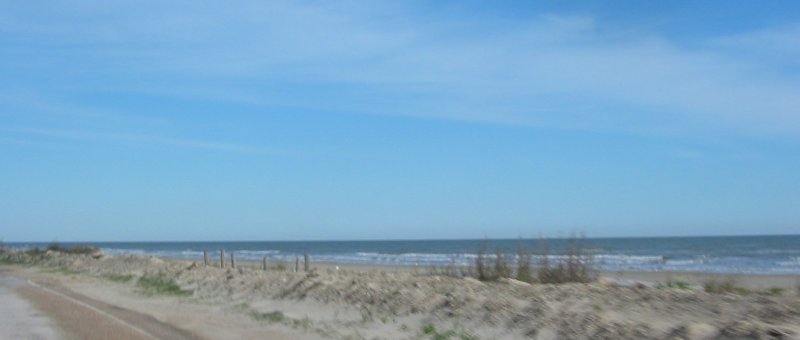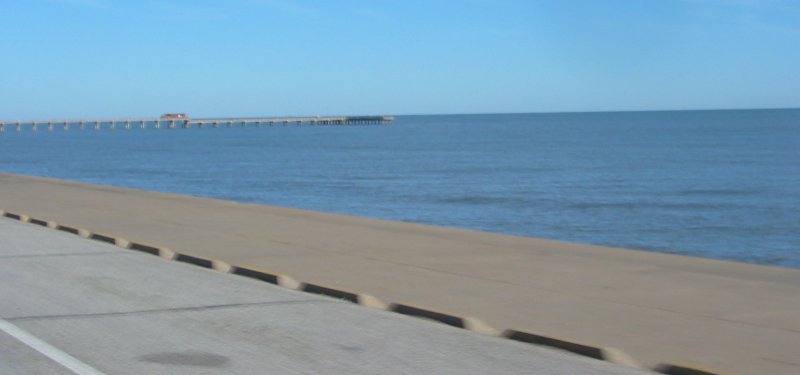 Galviston-Bolivar Ferry ride (free)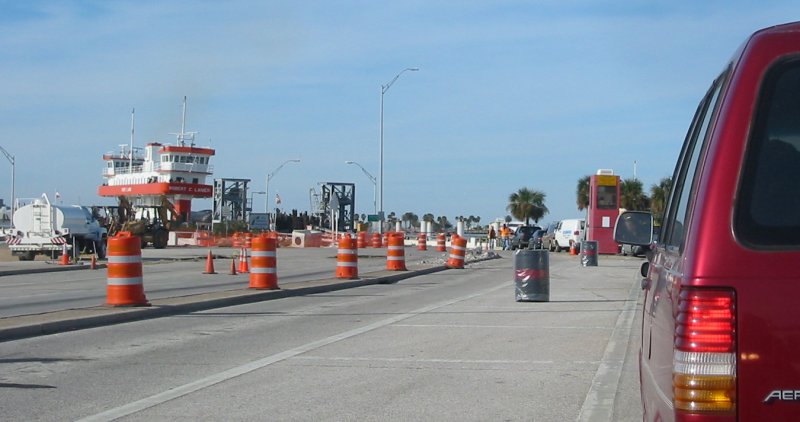 Two units, at least, in operation. The crossing was about 2.5 miles.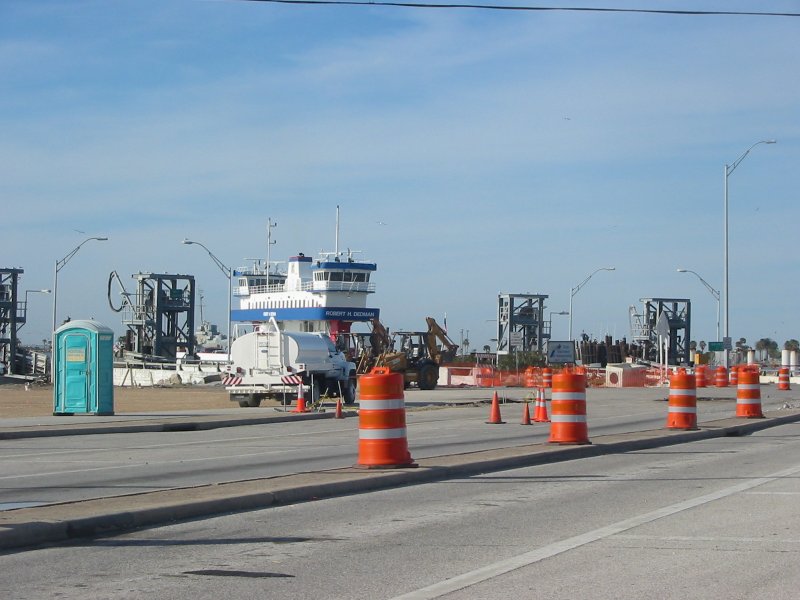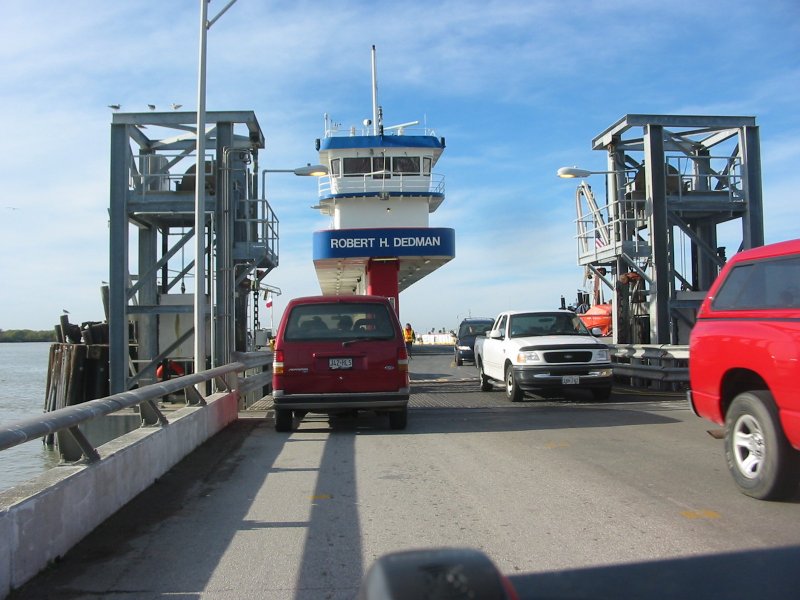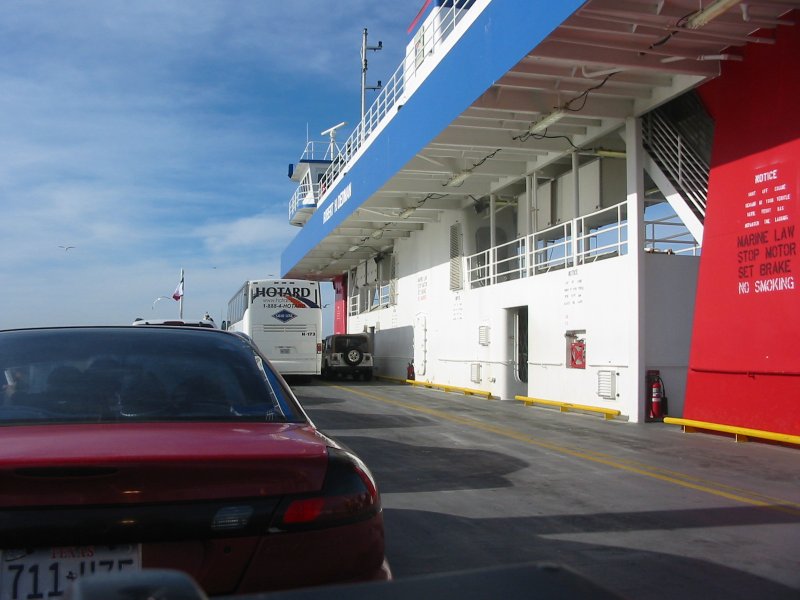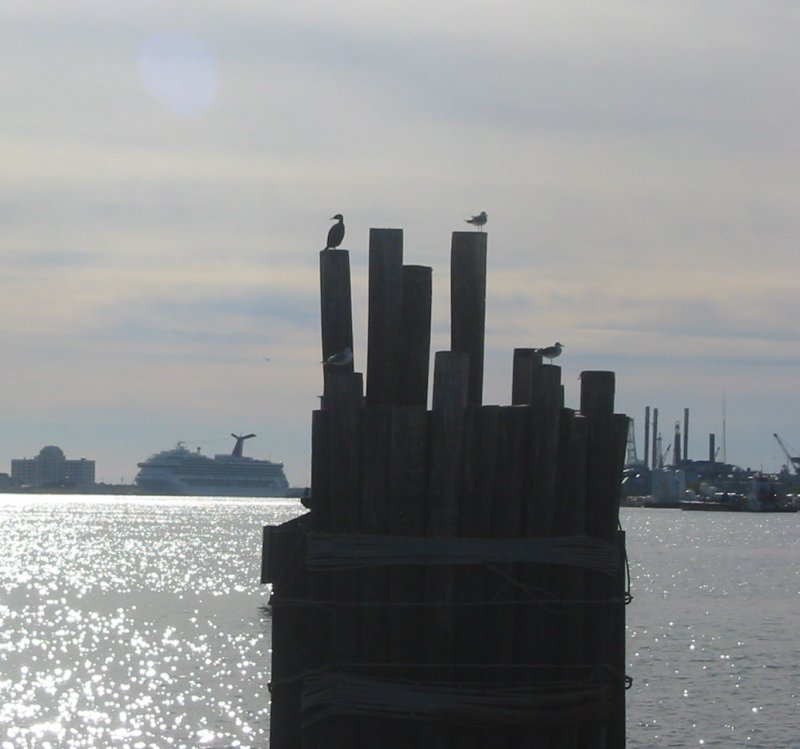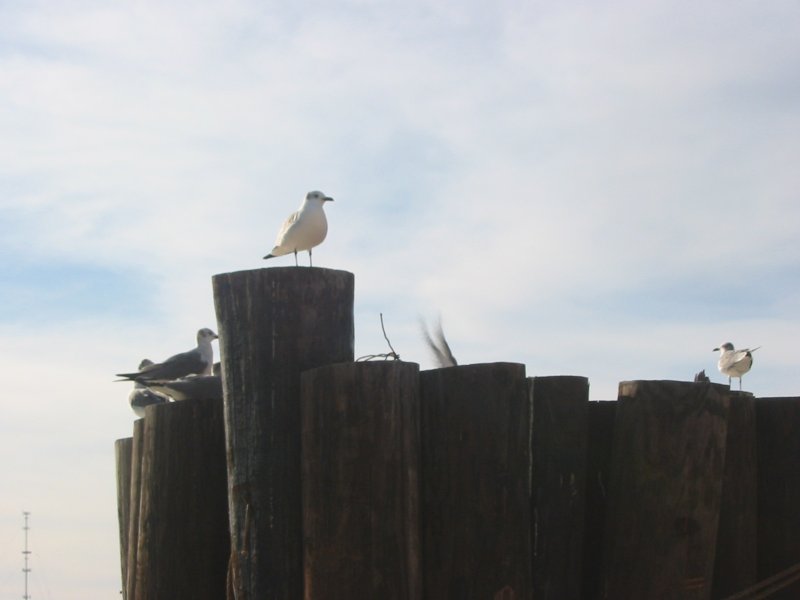 Beggar birds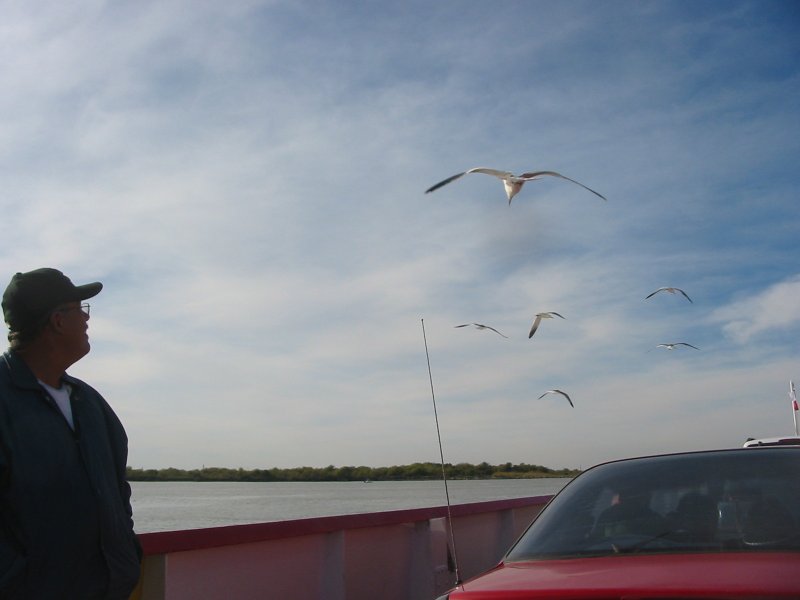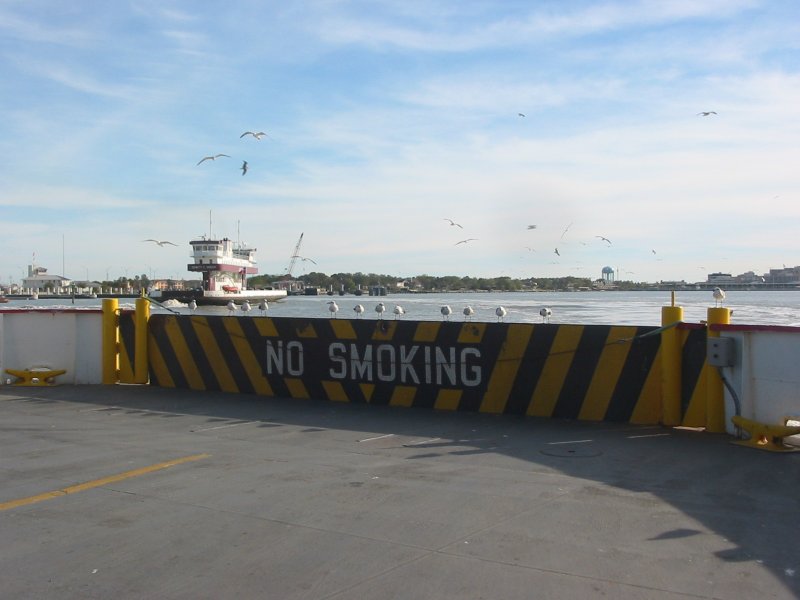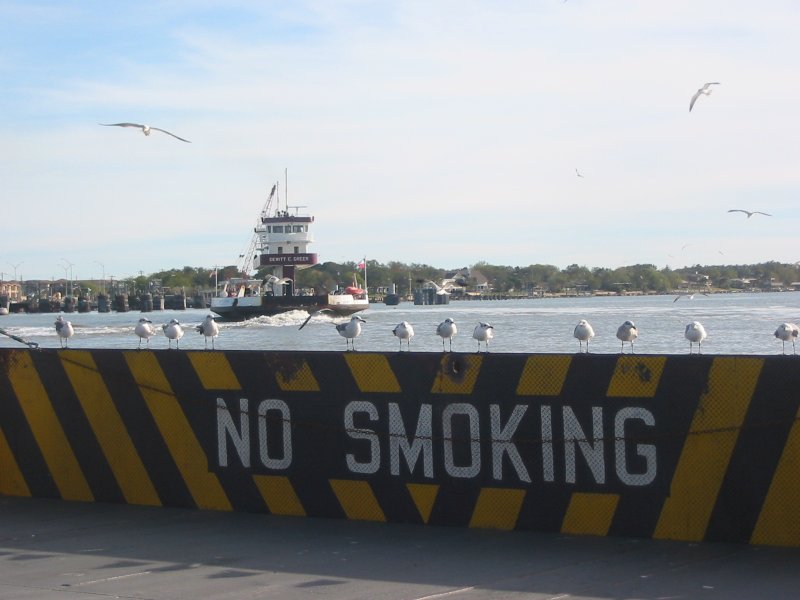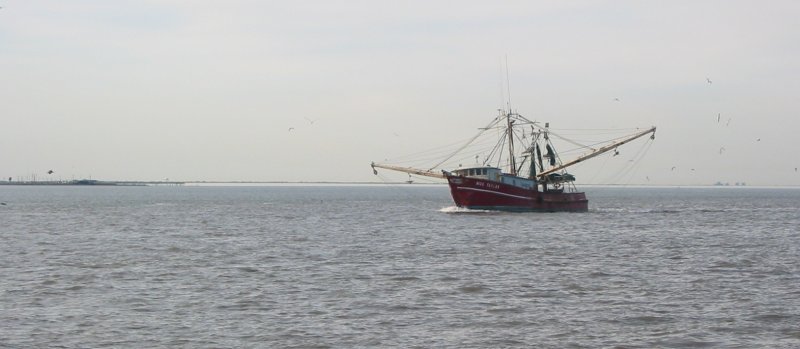 The flock of birds at the rear end of the ferry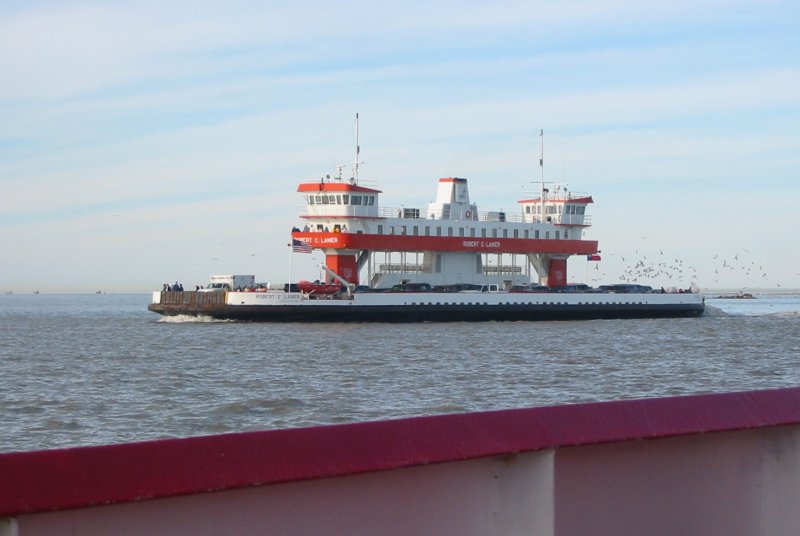 A steel lighthouse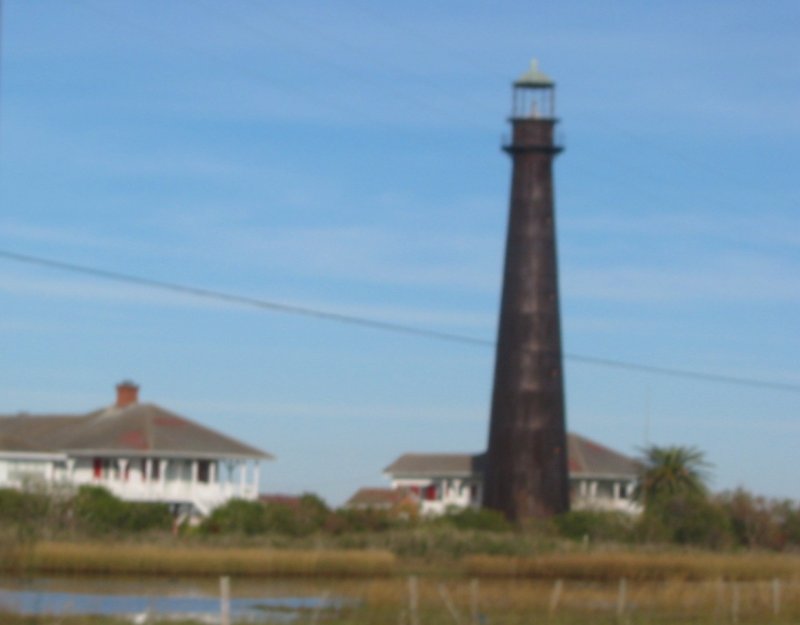 One tall bridge - Sabine TX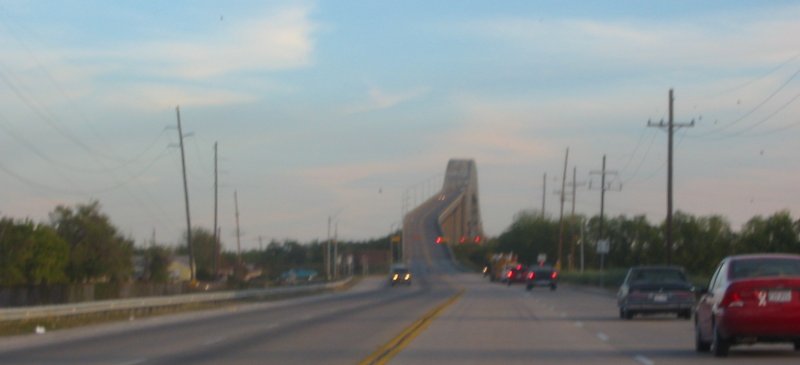 A ship making way up the Sabine River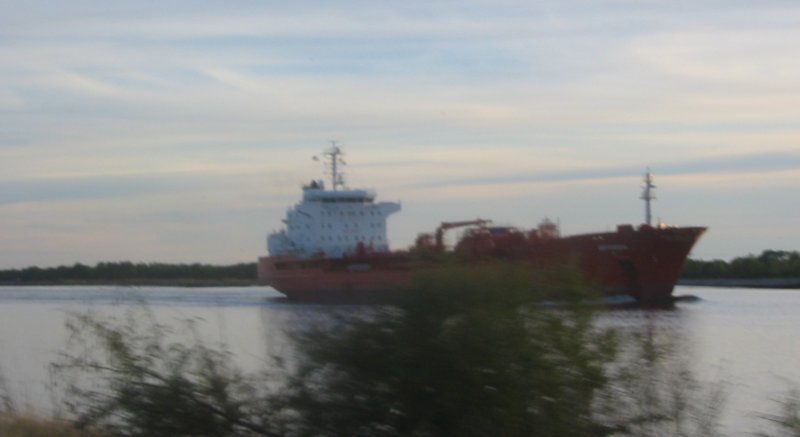 Heading back to the bridge - I was turned back as the road was closed ahead. Residents only due to the storm damage.

Storm damage
I think this was Port Arthur, TX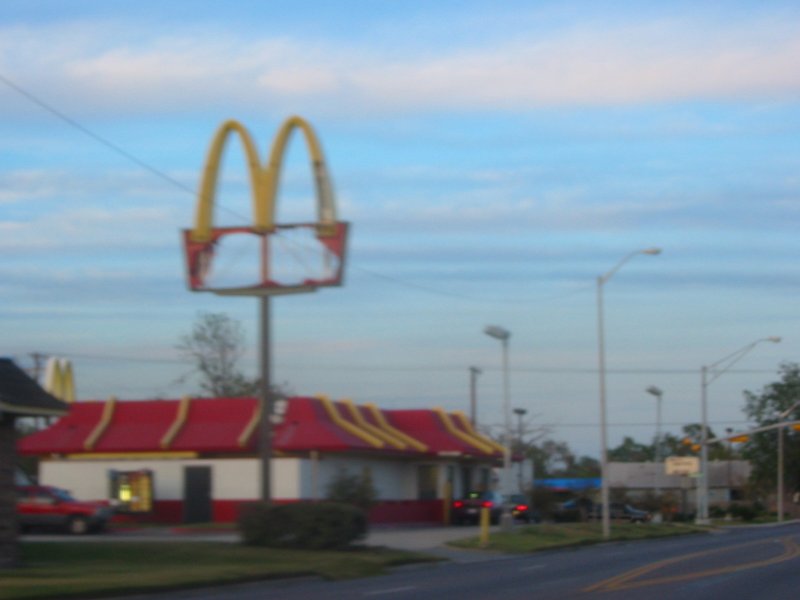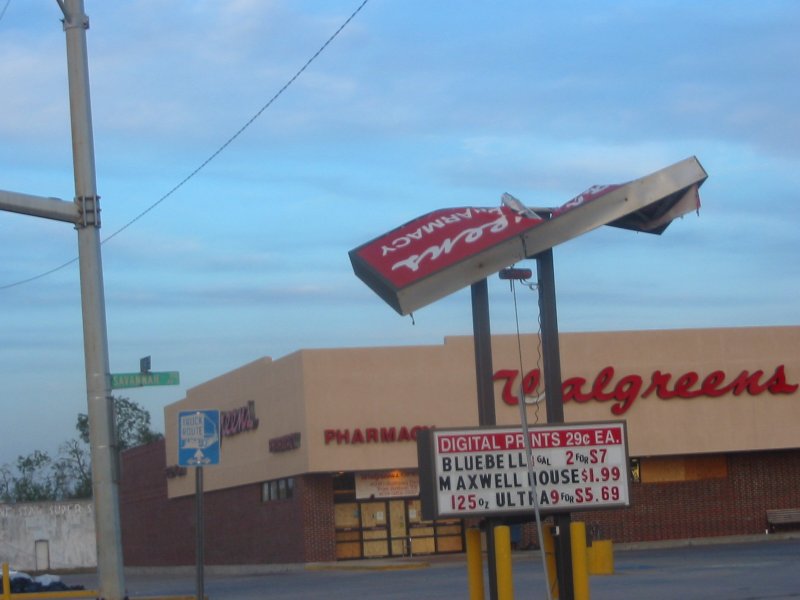 Blue tarp roofs - all over the place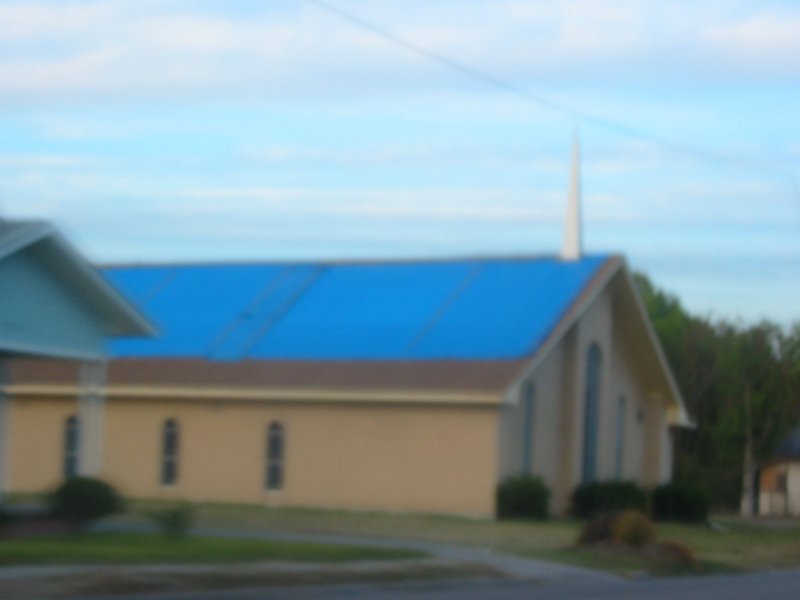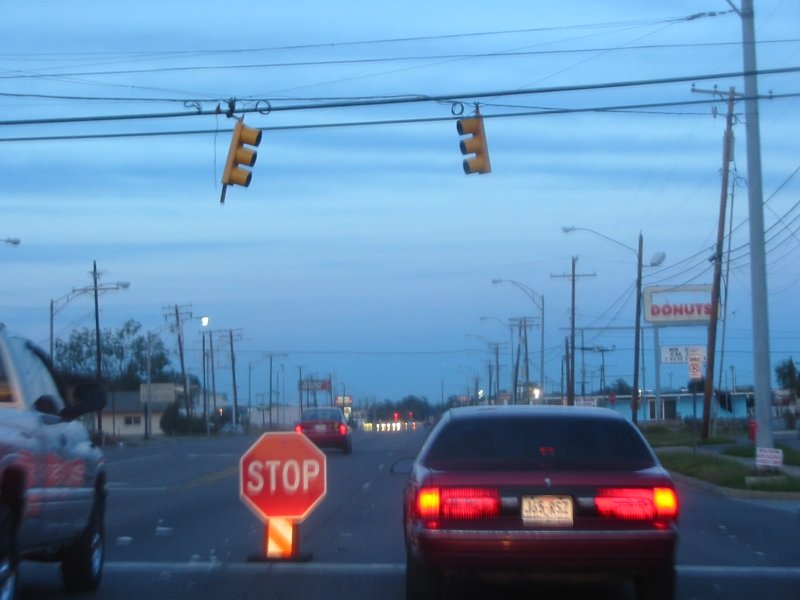 More tall bridges