December 6, 2005 - Tuesday
Raton, NM To Fort Stockton, TX
I'm sitting here in Fort Stockton, TX watching a PBS TV show on the White Pass & Yukon Route Railroad. Neat to be looking at places I've recently visited. One tidbit mentioned is that it is one of 20 Civil Landmarks of the world (I think I have this right) - along with the Eiffel Tower and the Empire State Building.

---

Before leaving Raton, NM this morning I met another gent - Sako (sp?). He picked me out as my having passed him the evening before. He was moving down the road pulling two horses in a trailer - I remembered passing them. He commented on the bike leaning over due to the wind.

We stood in the warming sun for perhaps 30 minutes talking. He travels about working his trade - wood carving. A good conversation enjoyed we parted.

I hopped on I-25 and headed south to Las Vegas, NM. A brunch and fuel stop, along with a shot of the old steam locomotive, I made just a short hop down to US-84 and took that South. There I grabbed a shot of the US-66 historic sign.

US-285 from Vaughn, NM to Roswell, NM. 70 MPH four lane - filled with nothing. Why is this even a four lane?? About 1/3 way between the towns (about 100 miles) a couple rabbits passed (I had pulled over to get a picture). One was a yellow car and the other was a white van. I pulled out as another went past me. It was sitting about 1/2 mile behind the first two.

Four lane, empty, wide open - roll on. I traded fuel economy for time and sat a ways behind the third vehicle (white Yukon). For a great part I enjoy the wide open spaces - but this was a process miles jaunt.

Roswell, NM - (sorry folks) the best part of that place was the "UFO crashed here" sign about five miles before I came into town. Perhaps there is an aspect that would change my mind - e-mail me.

From Roswell the next town was Artesia - small, industrial - no thanks.

From there next up was Pecos, TX. Small - its claim to fame is being the "First Rodeo" town. It was also home to some small march / protest. About 30 people walking with signs down the middle of the street with 6 or 7 police escort vehicles.

The jump from Pecos to Fort Stockton was at sunset / dusk. Nice golden, red, blue colors with some whispy clouds on the horizon.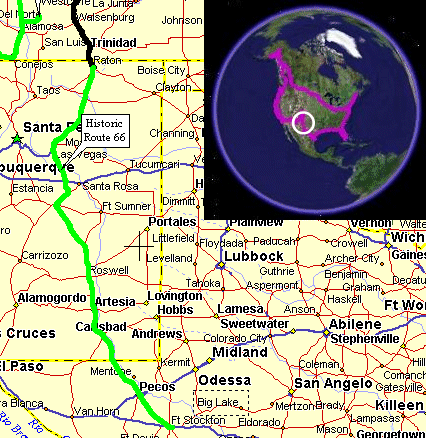 I-25 heading south from Raton, NM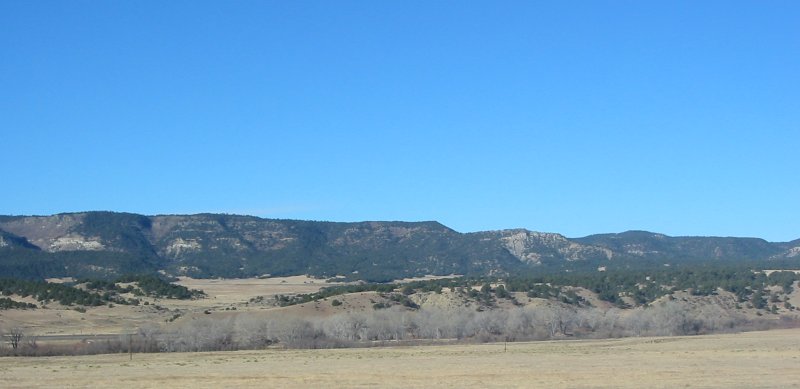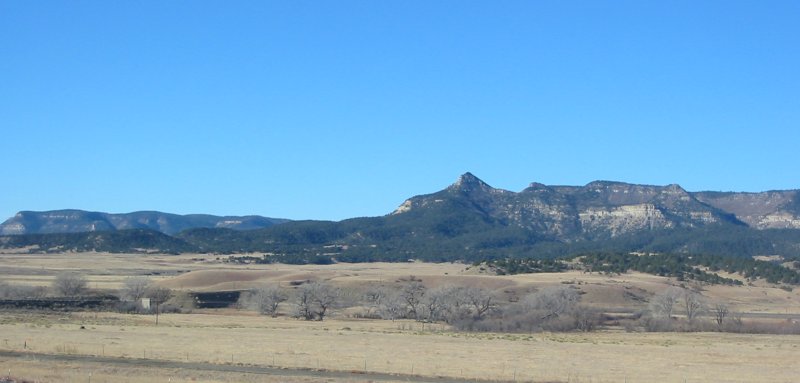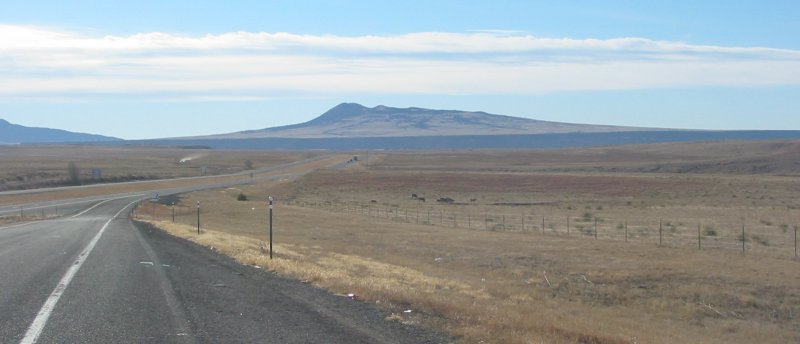 BNSF rail line to the left of the Interstate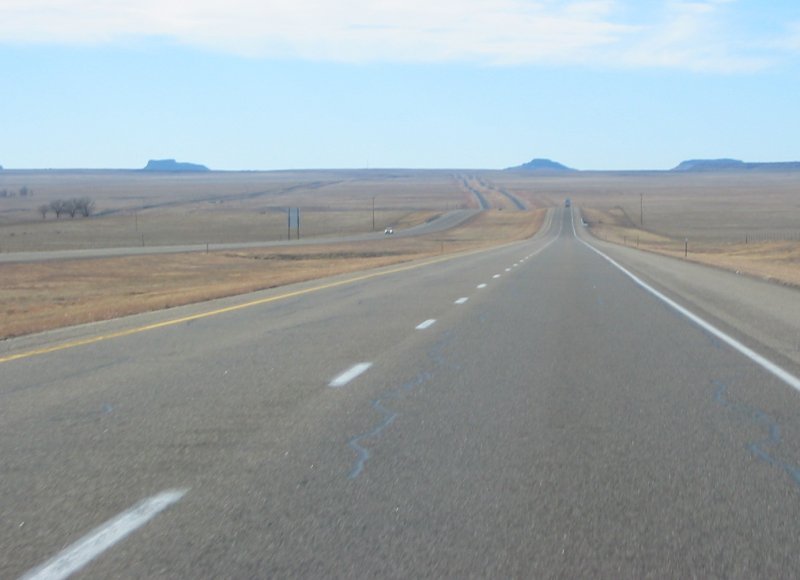 Brunch & fuel stop in Las Vegas, NM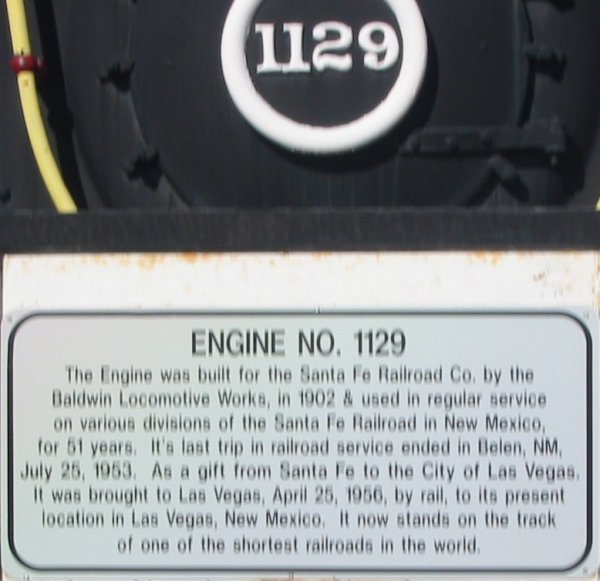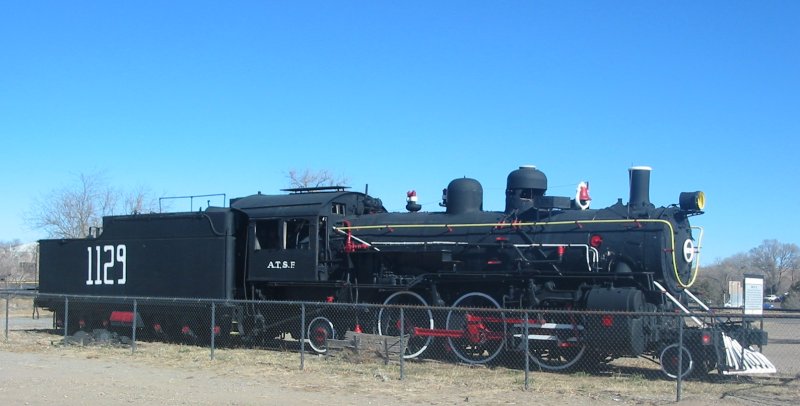 Just south of Las Vegas
heading through a road cut to get to the other side and then I'll take a left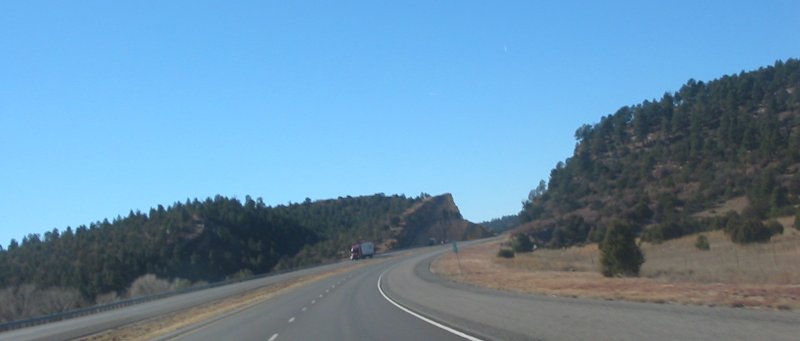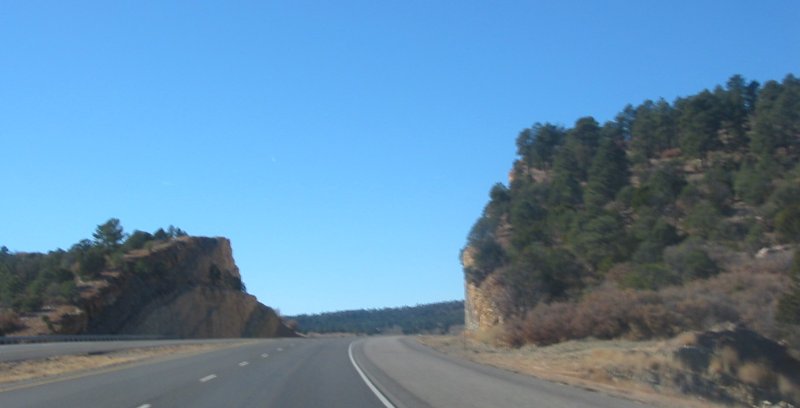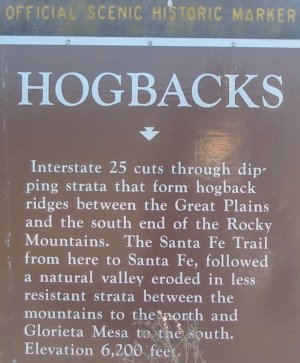 The ridge that the I-State cut through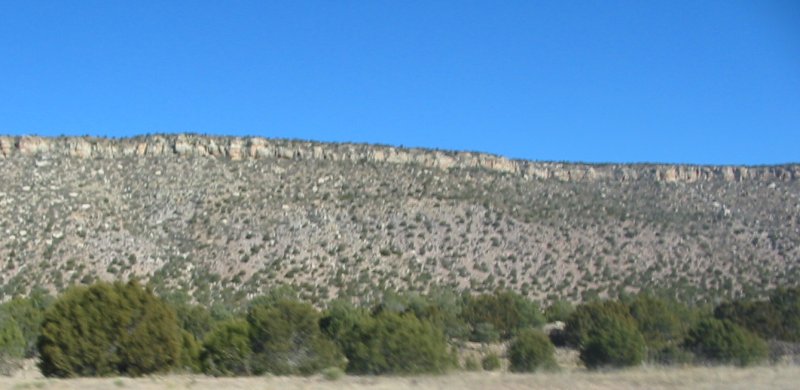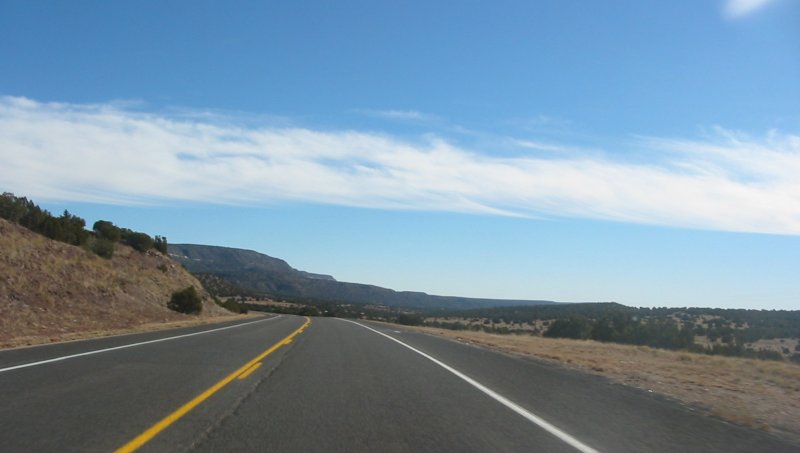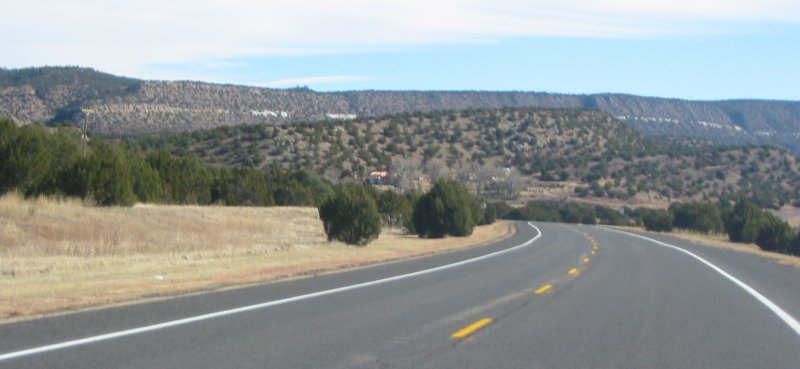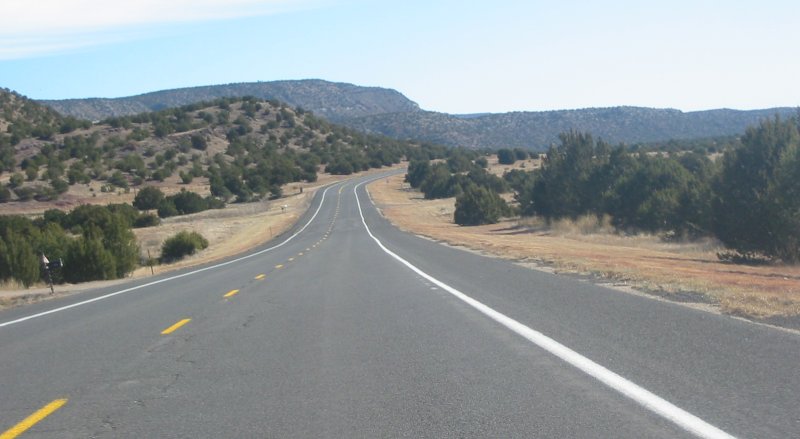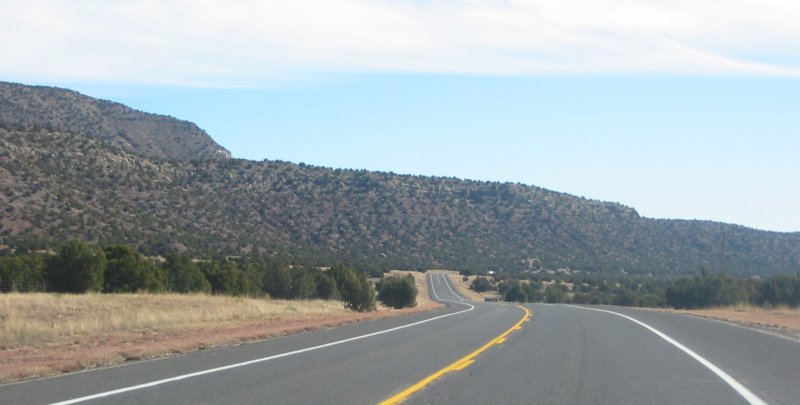 Near Dilia (possible) NM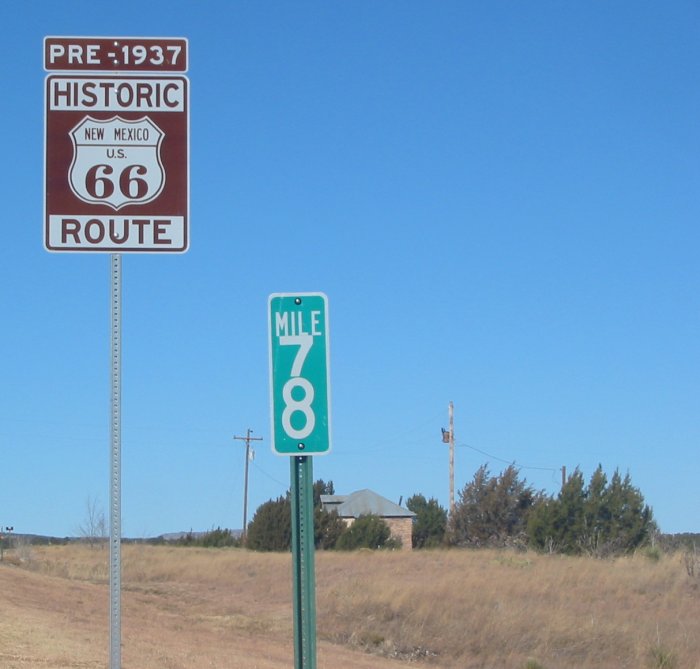 Somewhere in these next three shots I crossed over I-40 where the road name changed to NM-219
A bit farther south I'll cross over the UP tracks and turn right on onto US-54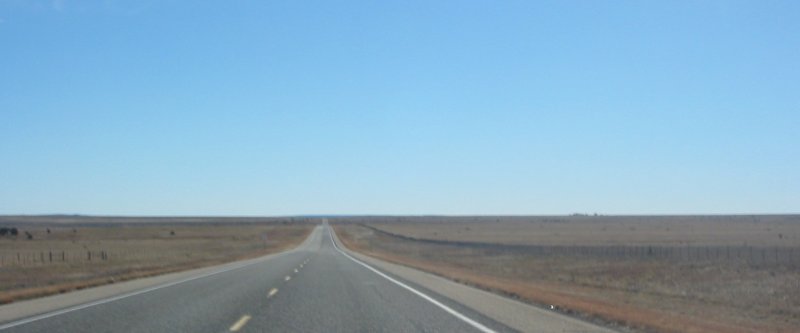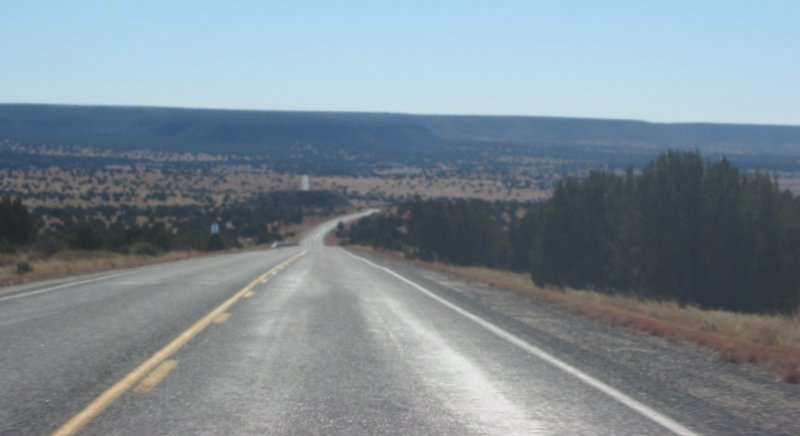 US-54 heading southwest. As I neared the UP tracks an eastbound train (heading to my left) was moving and I was able to keep in motion as the end of the train cleared the crossing. To my right a westbound train sitting on a siding was starting to head out - tracks clear. This is that train a mile or so later.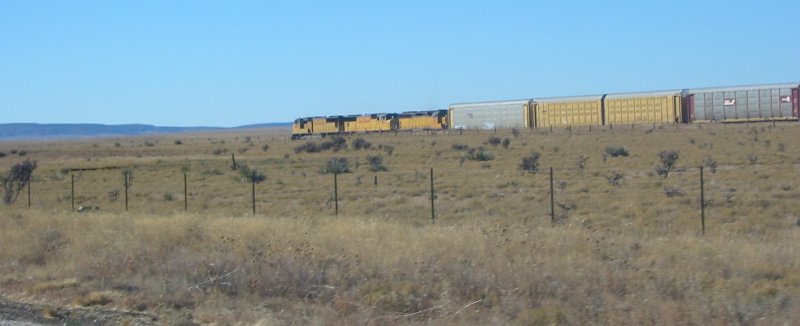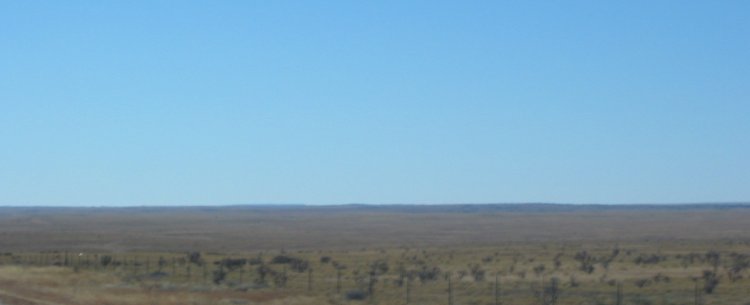 Not much out here except for a roadside state trooper convention.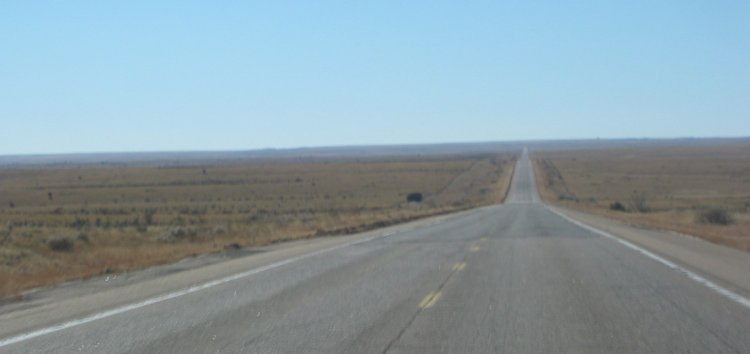 US-285
Here it is a divided 4 lane (not controlled access though). Empty with nothing about. Up in Colorado I traveled this same road.
There it is a busy two lane. They should have switched the funding - four lane up where it's used and two lane here.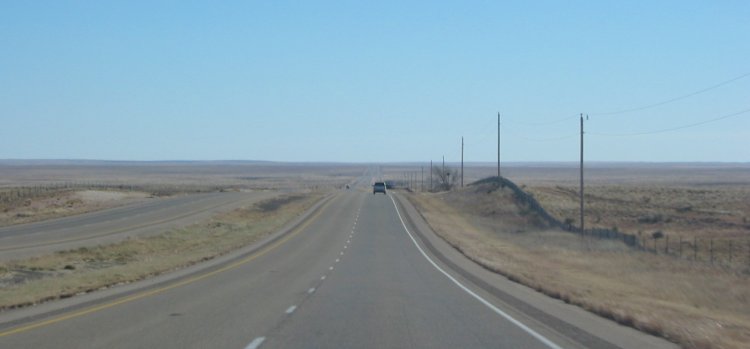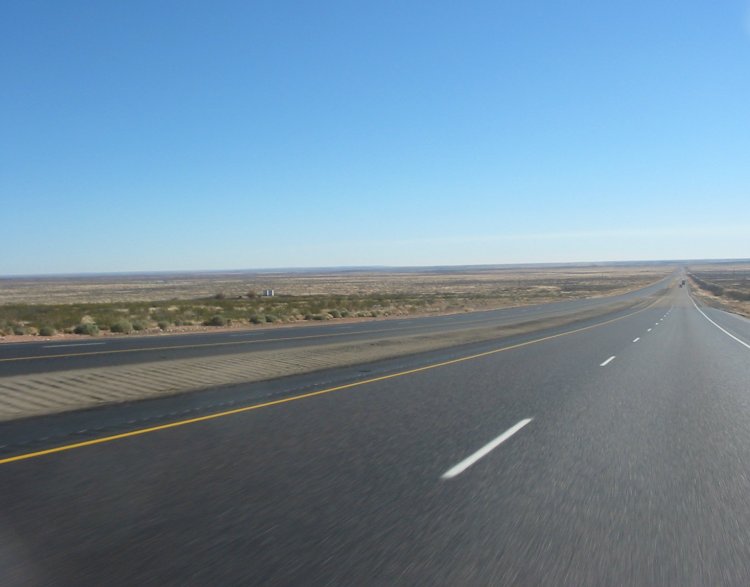 Ranch access roads every so often - few animals visible except for this patch of cattle.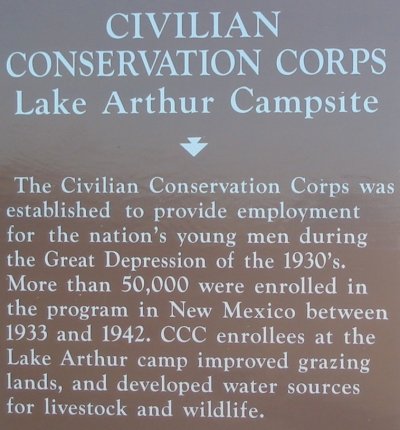 Artesia, NM (next town south of Roswell)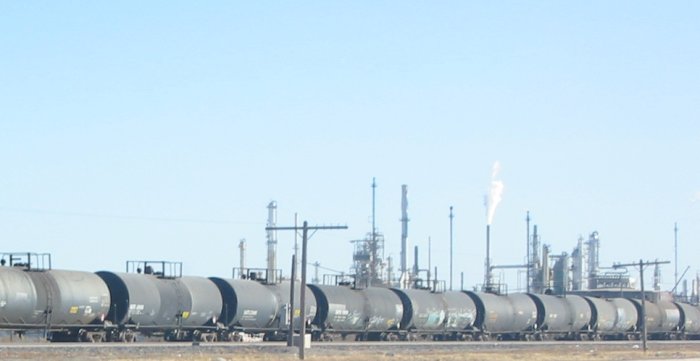 After traveling through Roswell, my mind wondering why, I'm next greated by this...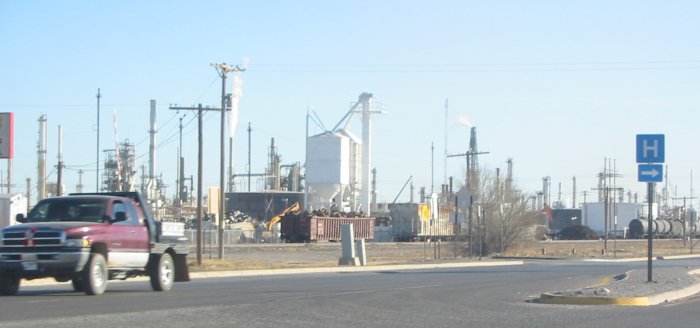 Brantley Lake area - retention wall. Unexpected as the area is flat and void of water.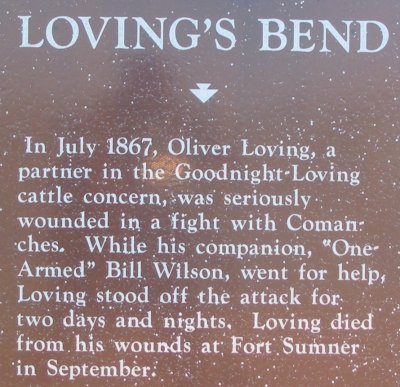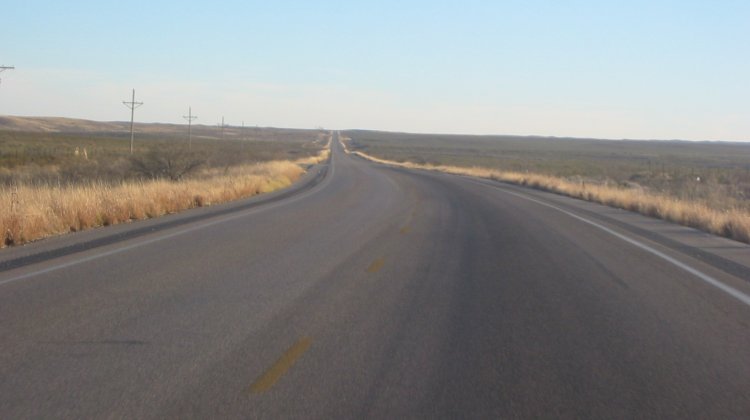 Well, there you have it