Nov 22, 2005 - Tuesday
Albuquerque, NM To Highlands Ranch, CO (Denver)
Sights for the day - Cumbres & Toltec Scenic Narrow Gauge Railway (no ride - just some pix and visit), Great Sand Dunes National Monument, Family.

More "lesser road" issues - but not by my specific choice this time. Some years back Dad and I were ferrying a car (Tom's) from CA to IL (trip report here). One of the stops on the route back was the C&T NGRR. On our way there I goofed after leaving a restaurant and went the wrong way. Since the fix was not desirable and an alternative was available we changed routes. No big thing right? Well that re-route was a memorable one - but perhaps just not memorable enough.

What happened is that at Bloomfield NM I mistakenly took US 550 south instead of the US 64 East that we had been on. Our destination for the day was Chama NM - for the train ride the next morning. This mistake would push our route from 100 miles out to 154 miles. Instead of being in Chama that morning we would be in Cuba NM. The trip from Cuba to Chama - via STATE ROUTE's 96 & 112 - would be right about 75 miles. We would have to wake up early to make the train ride. UGH - neither of us are morning people.

Up we awoke - and off we went. State & U.S. routes all the way. New Mexico has some goofy thoughts on what constitutes a STATE ROUTE. Six (or was it 16) miles of rutted, dirt road. Probably impassable when wet.

A re-route around this dirt road really wasn't an option if we wanted to catch the train - we continued on. Where the rutted, dirt thing turned back to asphalt was one rickety looking dam. One lane road over it. I wouldn't want to go off either side. I couldn't recall the name off the top of my head - but today when jumping north a sign reminded me of the name - El Vado.

Hmmm - interesting - I'd like to get some pictures / another look at that thing. Little did I realize that I would travel the same dang roads.

The "Rough Road 5 miles" sign was appropriate - the asphalt was rough. All five miles of it. Then another "Rough Road" sign - again the asphalt was rough. Then the dirt treat popped up - no signs, no warning, nada - surprise! Enjoy! UGH. I knew it wouldn't last forever so I just slowed down and endured it.

Some nice views up there to be sure but this time the memory will be set. I don't think I'll be surprised by NM State Route 112 southwest of the El Vado dam again.

Once at the dam I made a stop or two for some pictures - this might be the last time to visit the thing for a long, long time.

After that fun tidbit the ride to Chama was a quick one. Somewhere in this section was a view I had not seen for several weeks - snow capped mountains. This would only be topped off by riding along with snow at the roadside - and perhaps a first for the trip - having the tires of the bike go through some snow at the Cumbres Pass rail stop.

Tom suggested that I make a stop at the Great Sand Dunes National Monument so I did. I've seen them "over there" a couple times when traveling North in the valley (Alamosa to Villa Grove CO) but never stopped. One of the info signs mentioned that they formed from particulate dropout due to the winds and valley formation. Farther west the particulate is suspended and carried by the winds but here, again due to the mountains, they drop out of the air and over time have formed these dunes. An oddity.

Leaving the dunes I clicked into process miles mode and did so.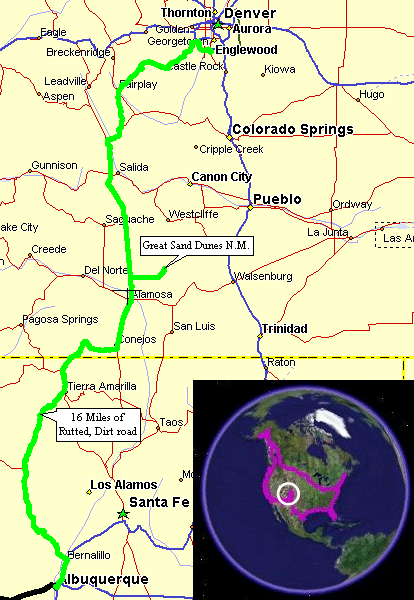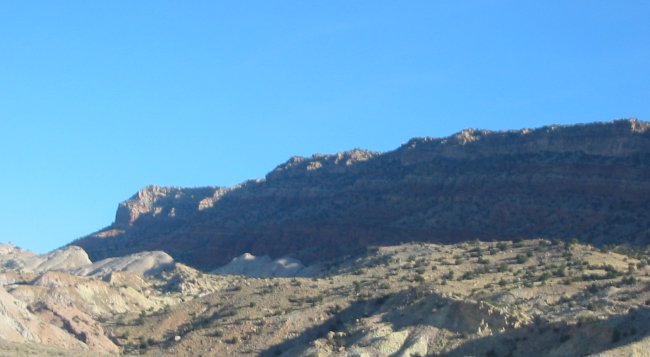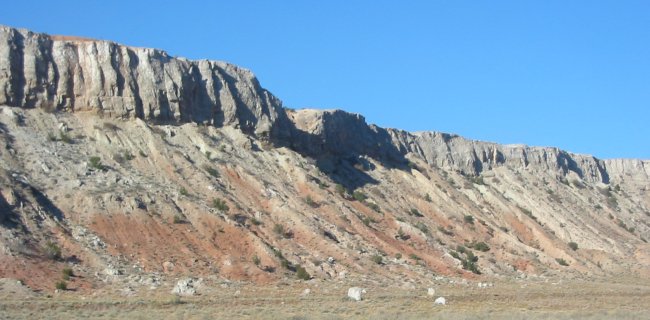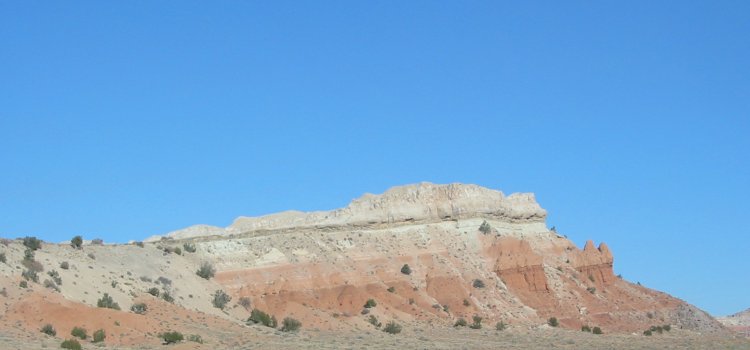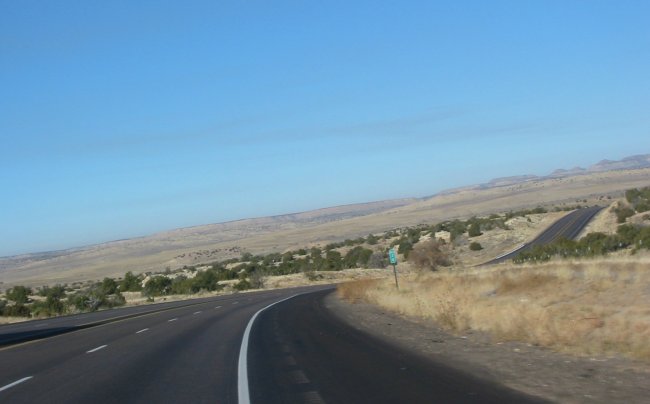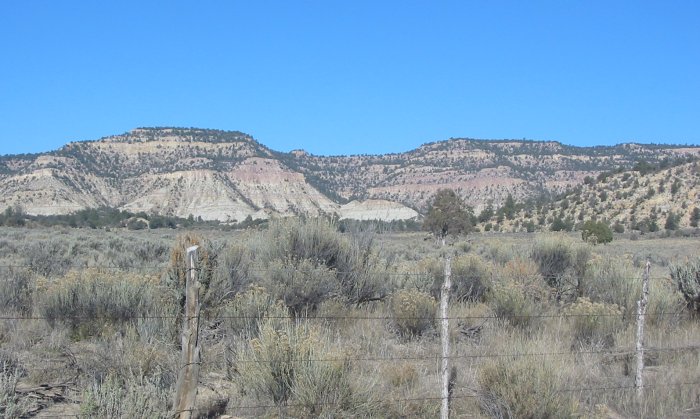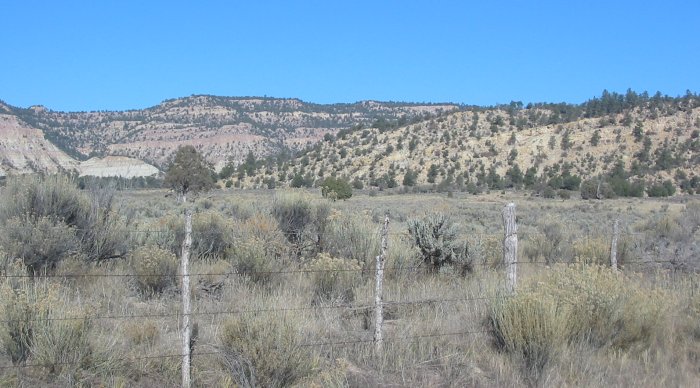 A shark tooth uplift ridge

The earth was pushed up such that the other side was mainly bare rock.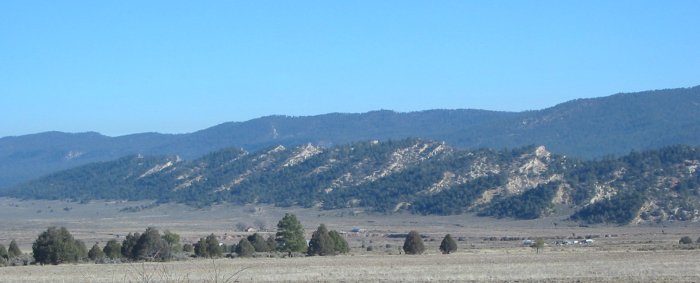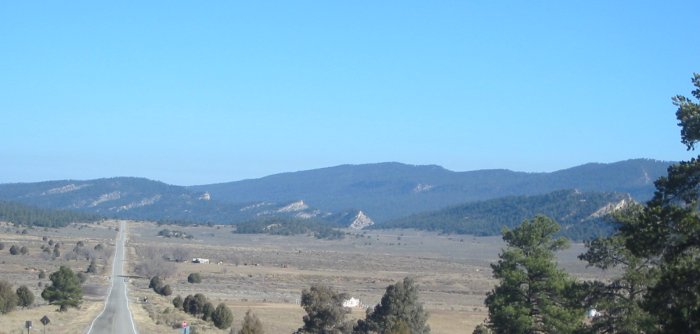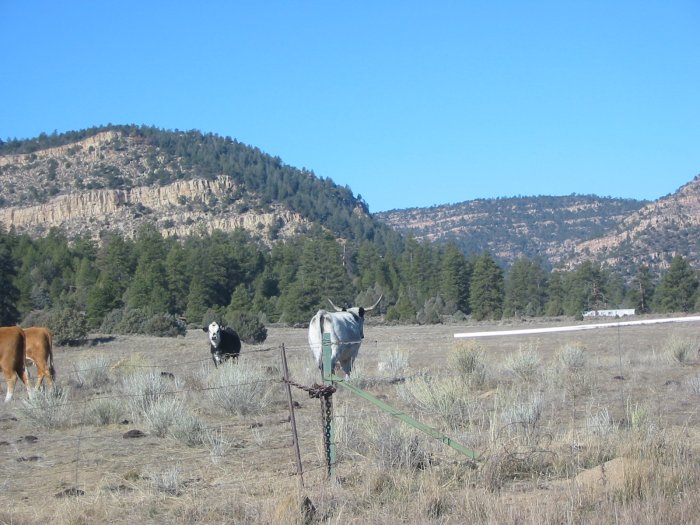 A different angle on an uplift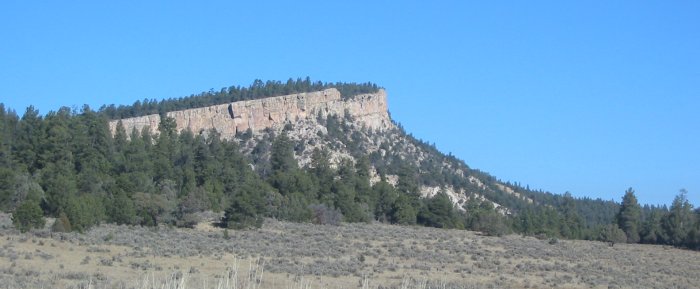 Oh, joy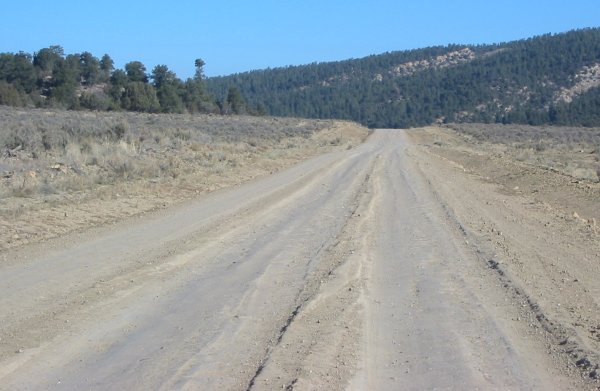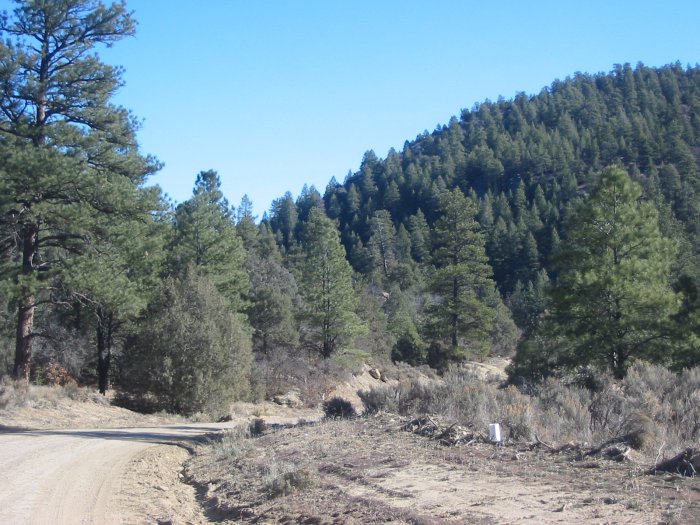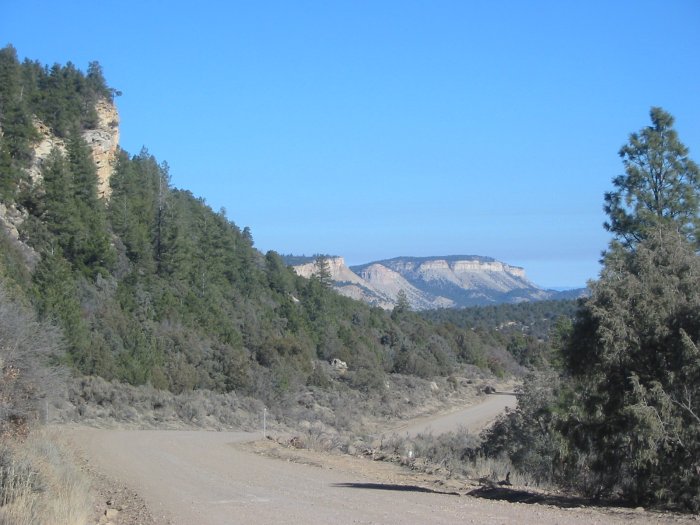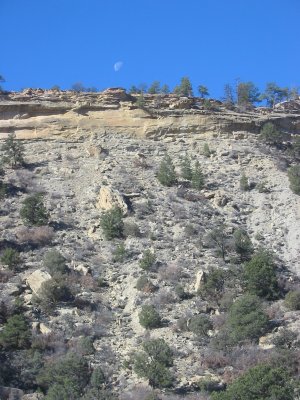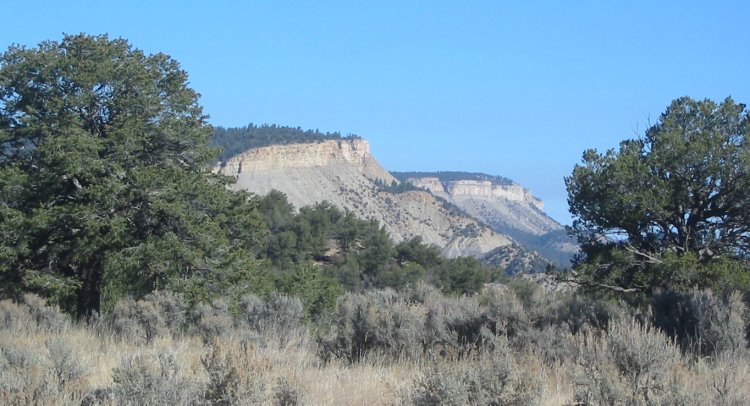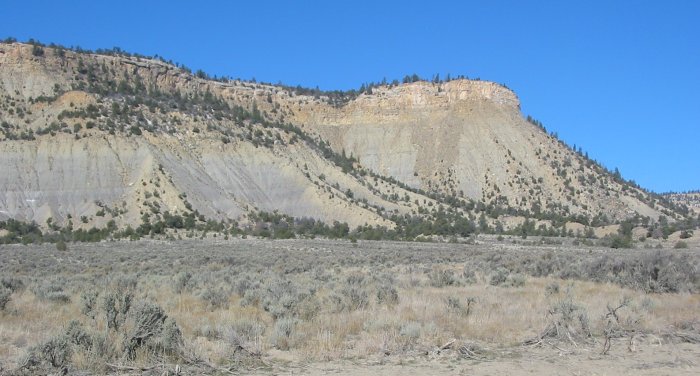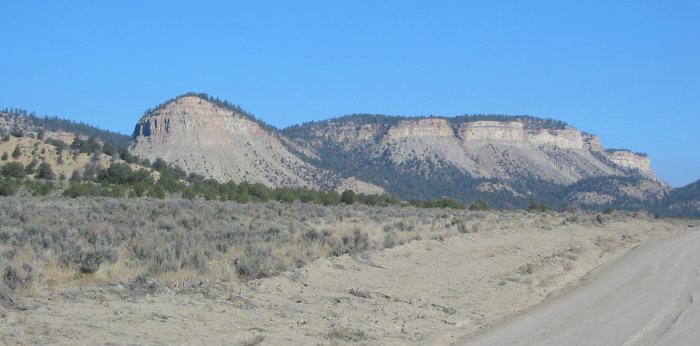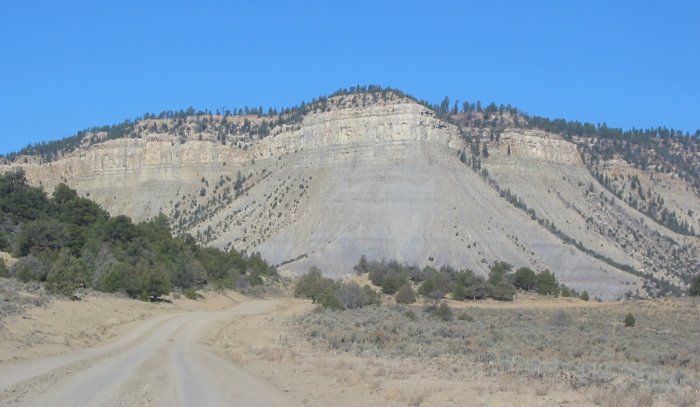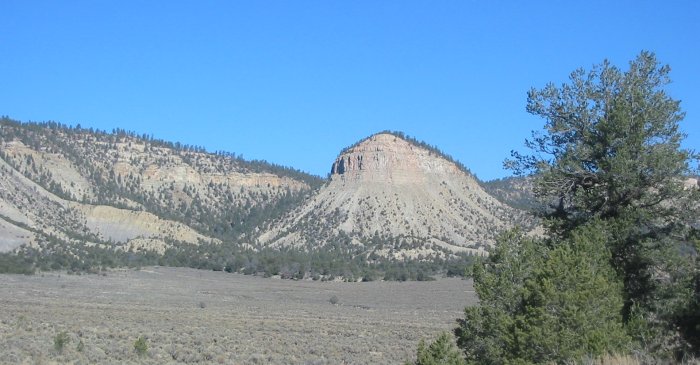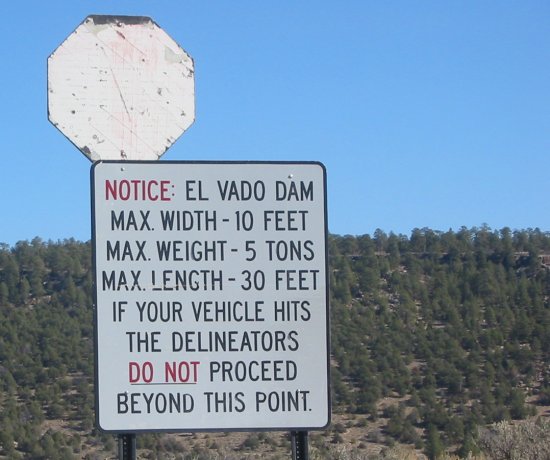 The "delineators"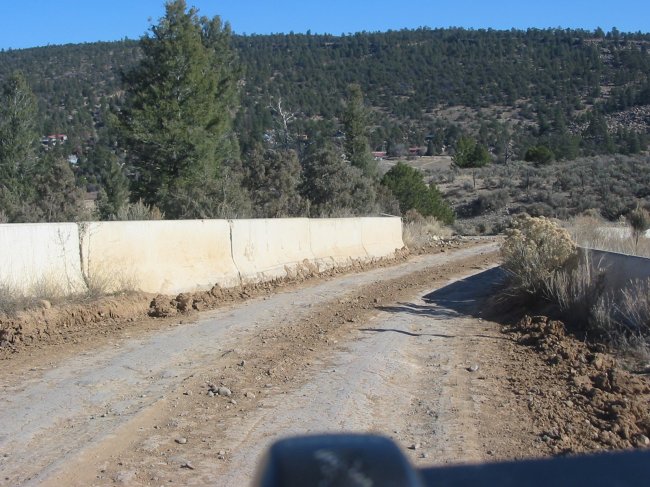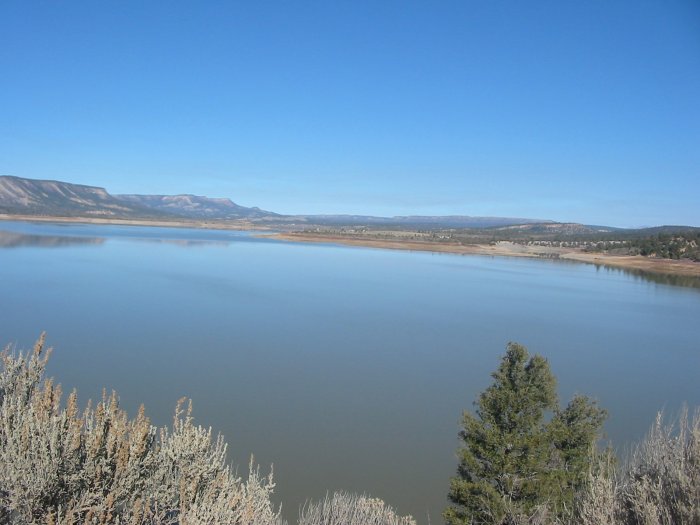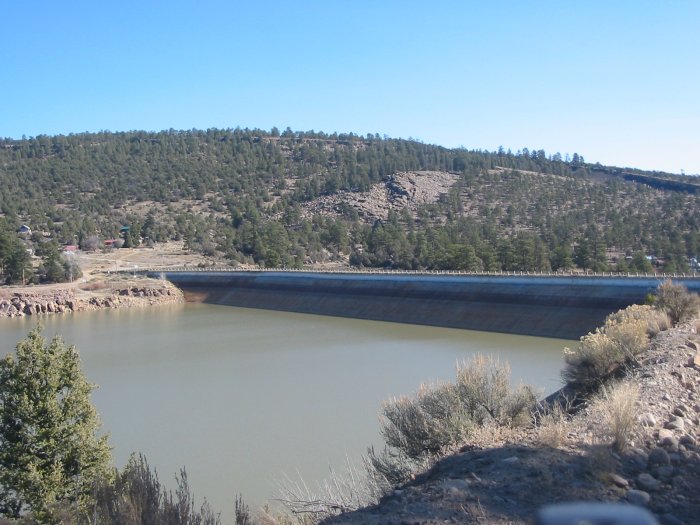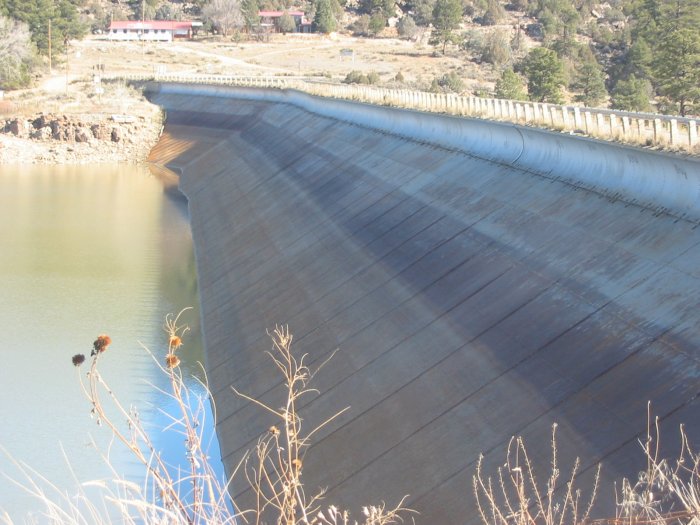 One mighty fine looking structure - instilling confidence in all travelers (let alone those living downstream - if any are allowed to)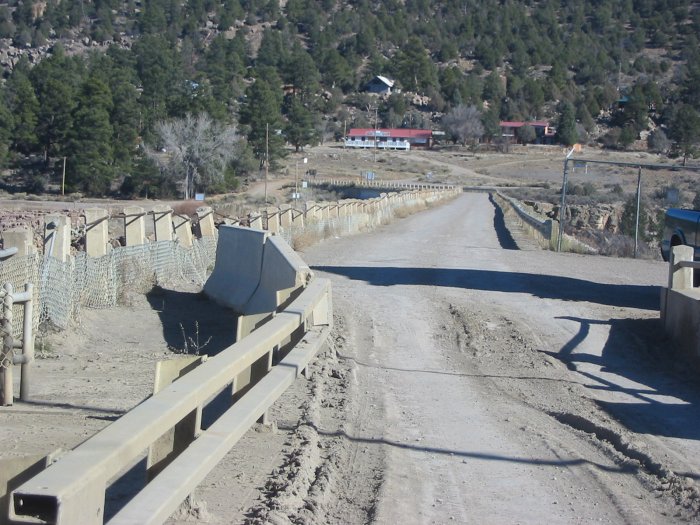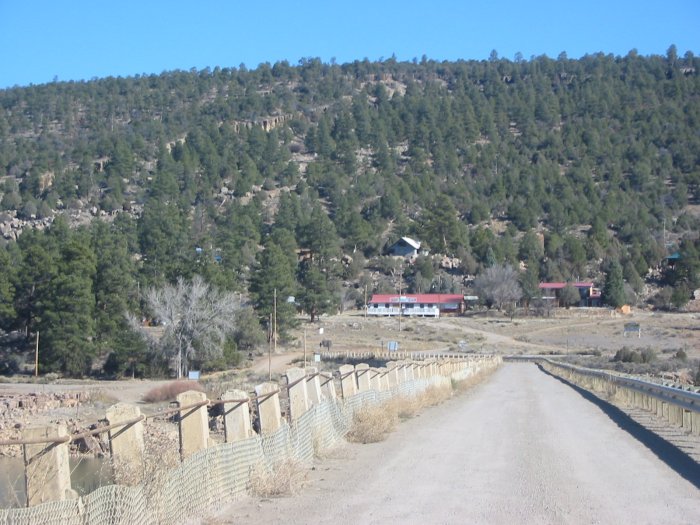 Let's take a peek over the right side....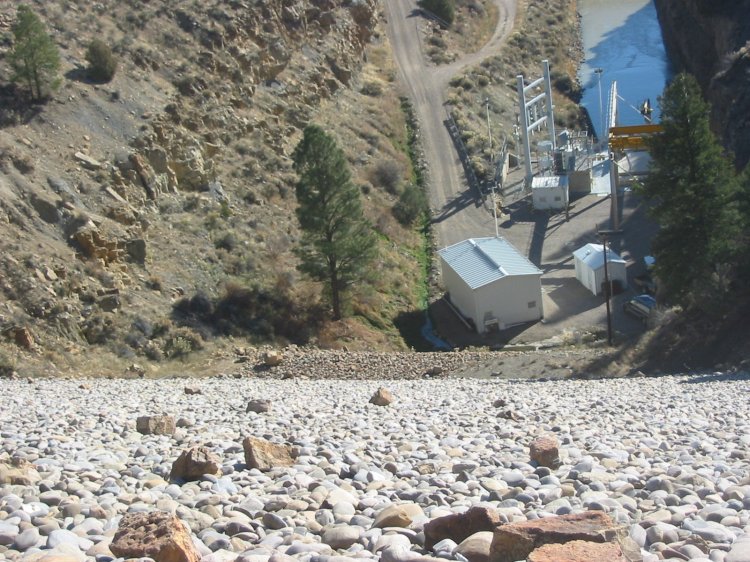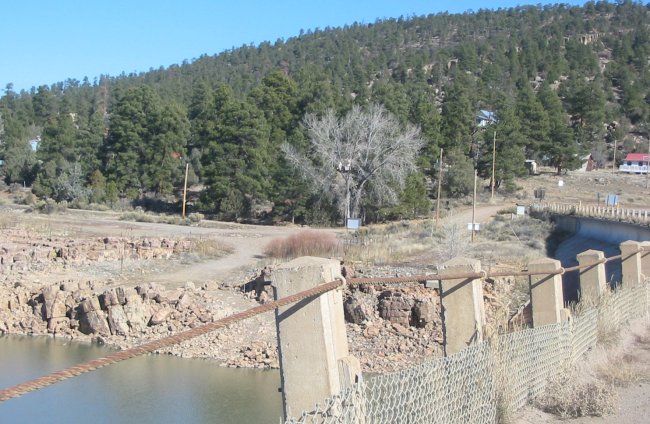 Downstream "viewing" area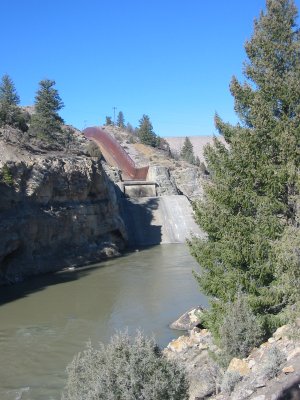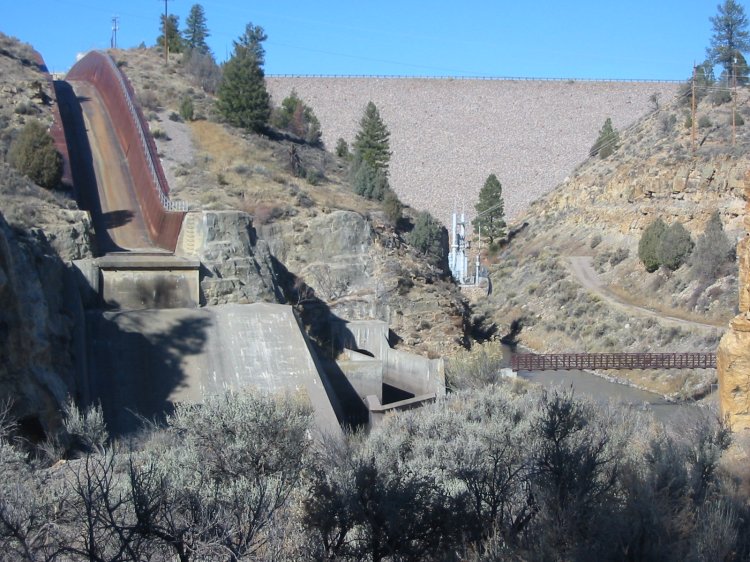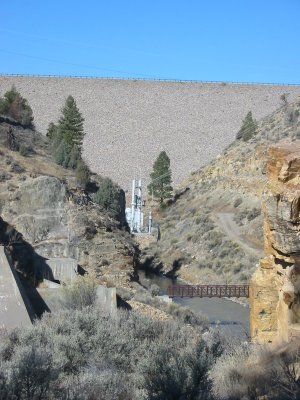 That smooth asphalt thing again - amazing how NM SR 112 can go from dirt to this.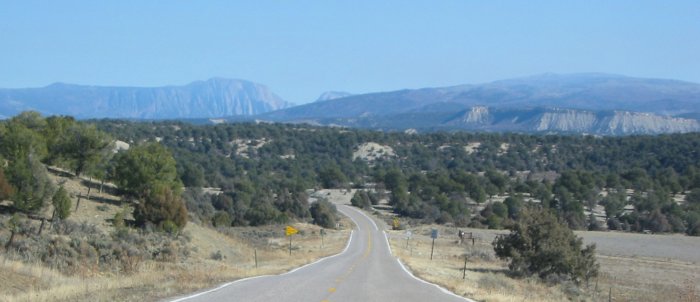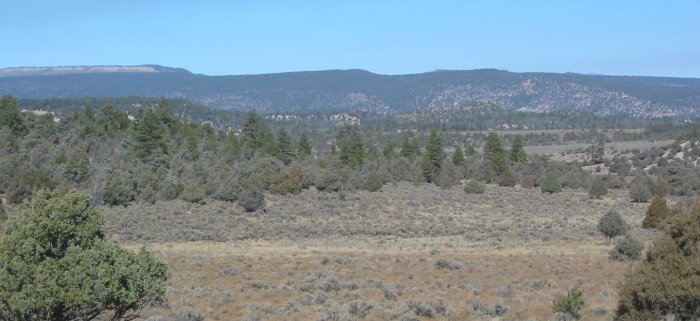 There they are - snow capped peaks.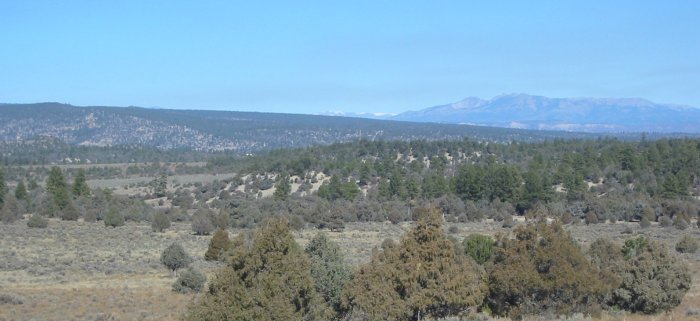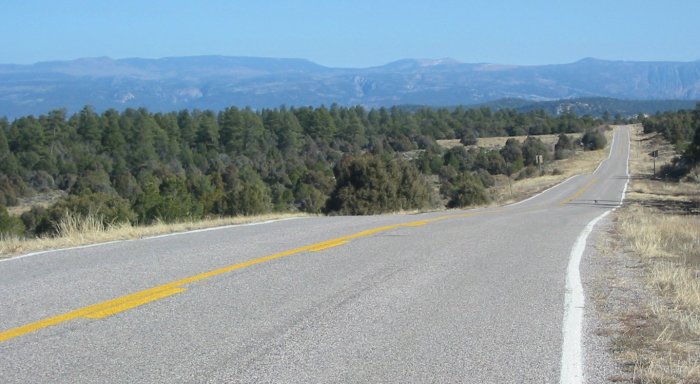 C&T NGRR - Chama, NM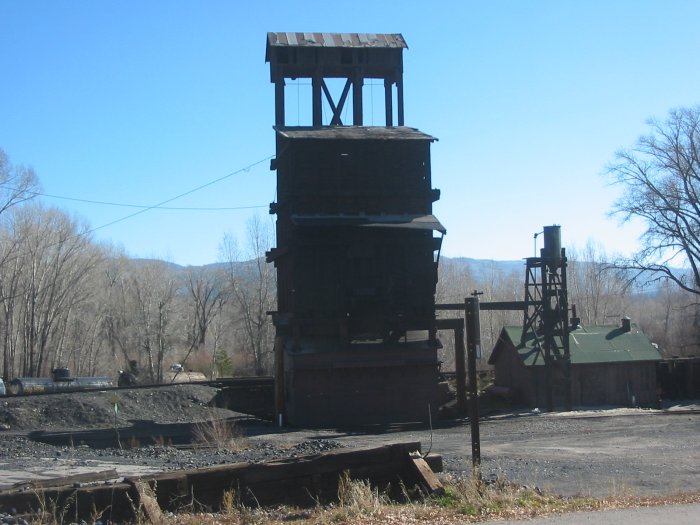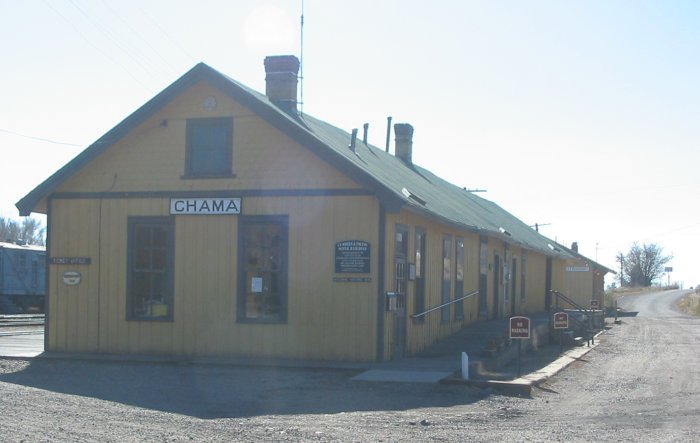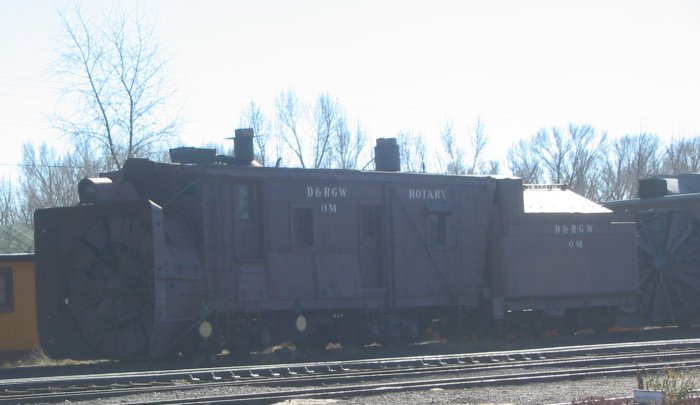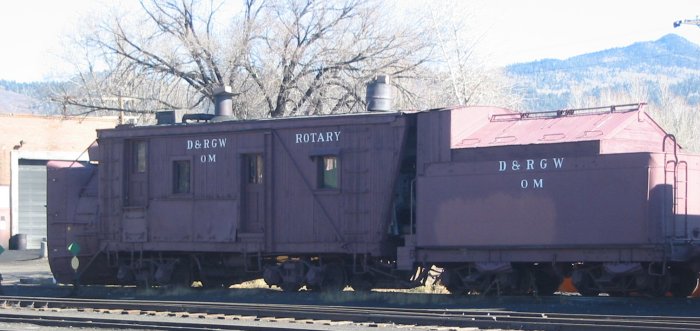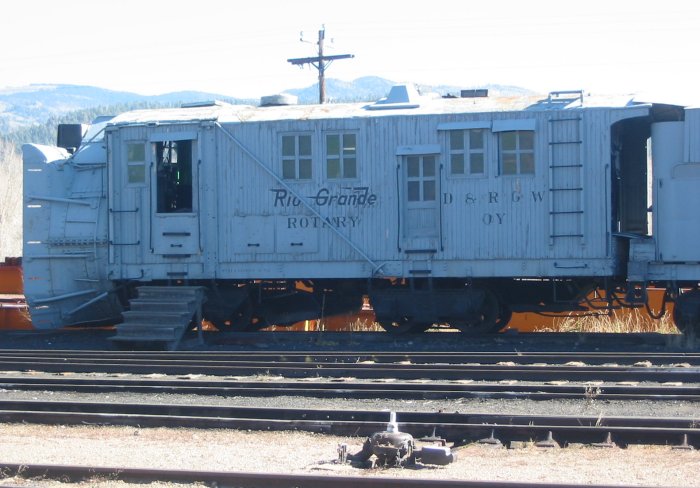 Heading East out of Chama on SR 17 we will come to Cumbres Pass quickly.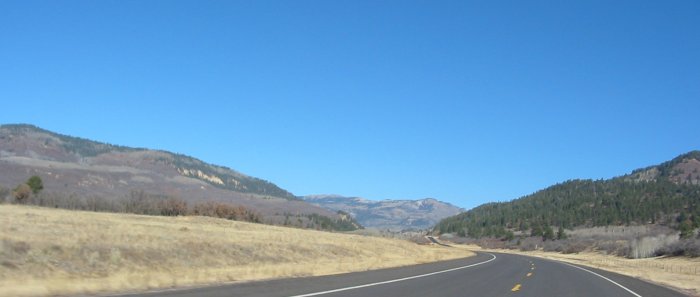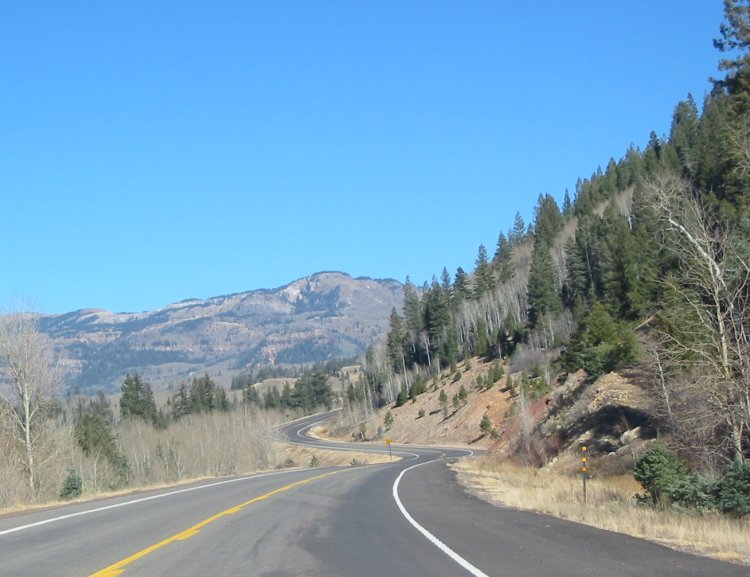 I'm getting closer to it...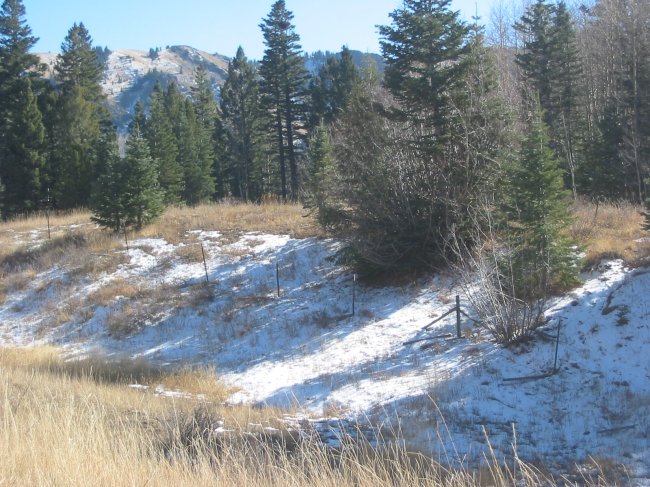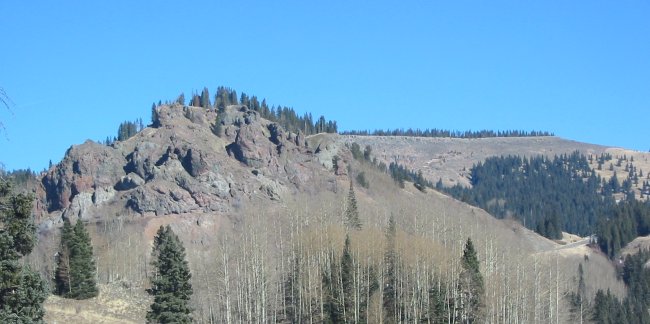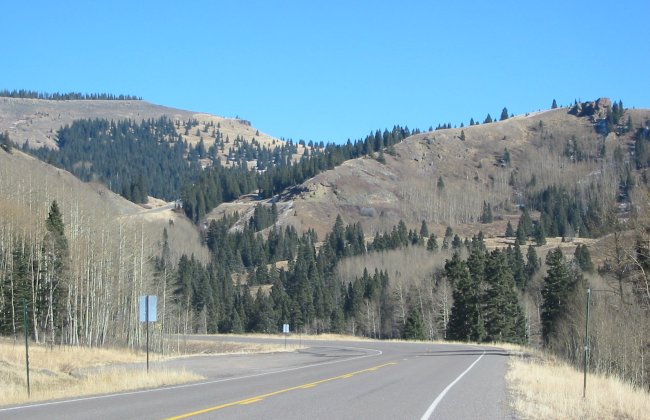 Lower horizontal cut line is the road. Upper is the railroad.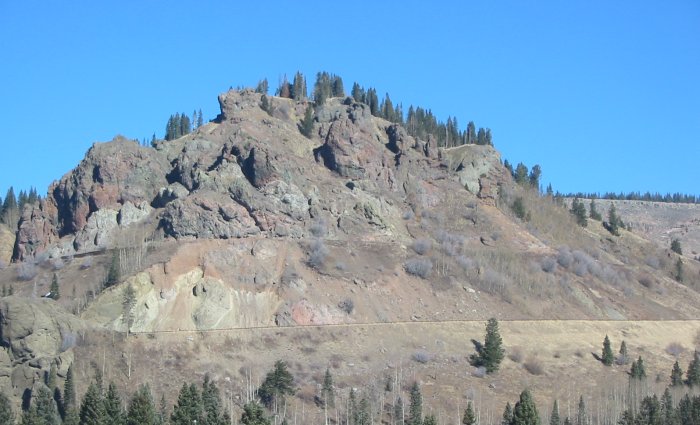 Cumbres Pass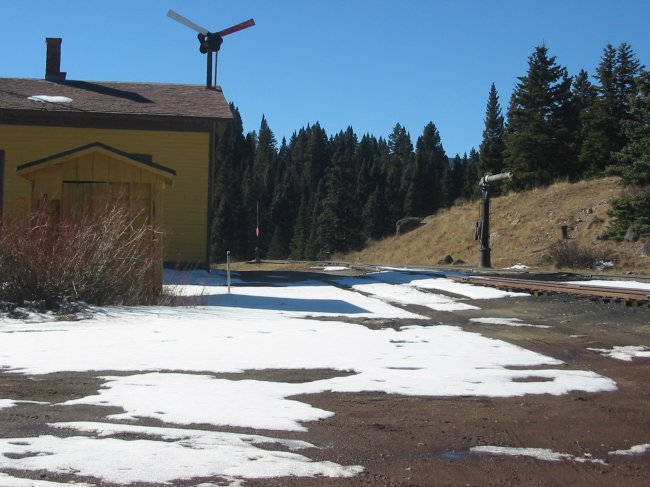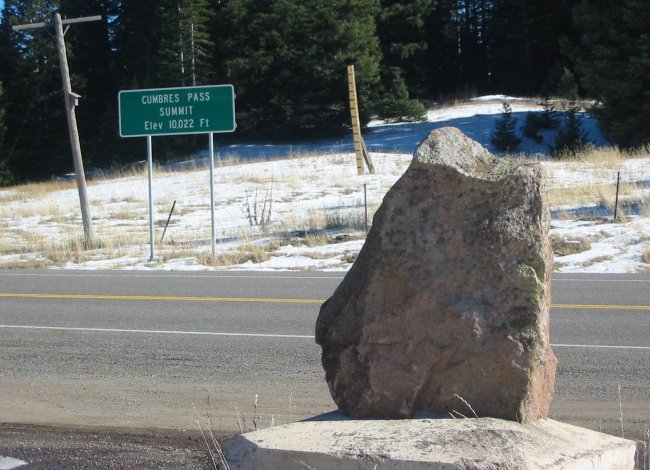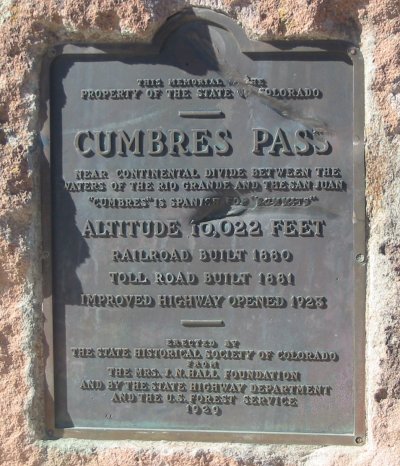 In the shadows the road looks to be wet. Time to take it very easy just in case.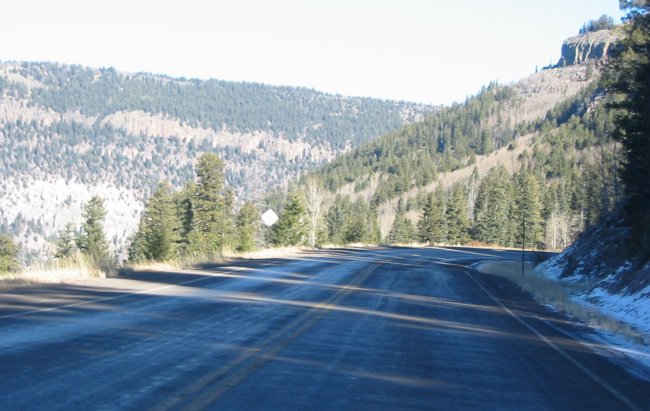 The other "end of the line" - Antonito, CO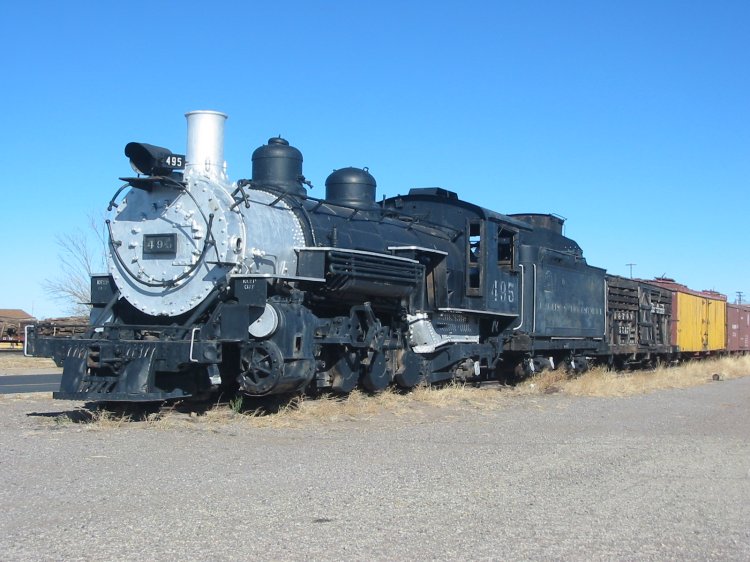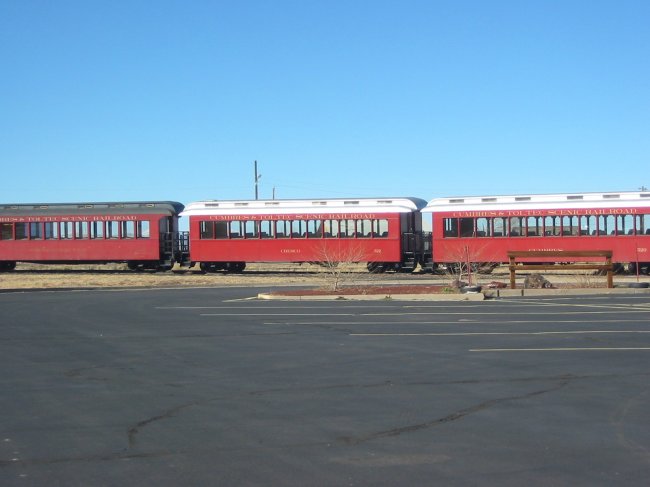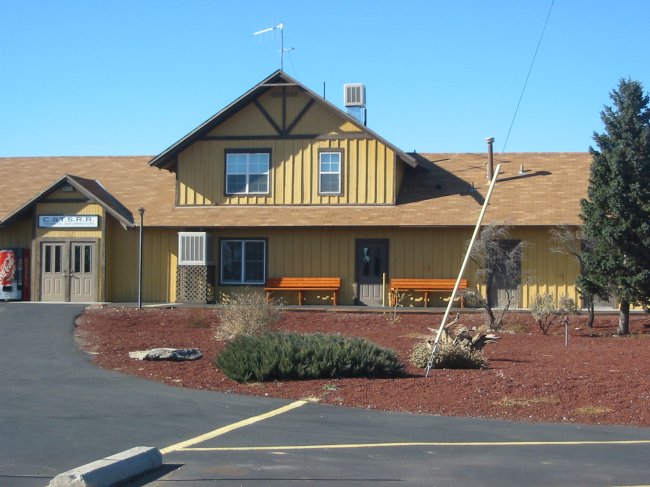 Heading out to the dunes.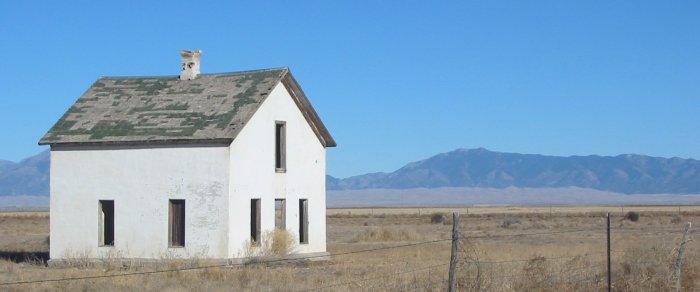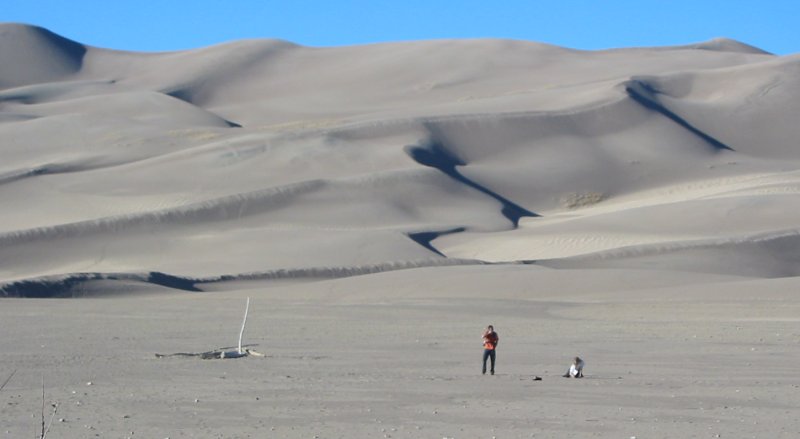 Click for a larger size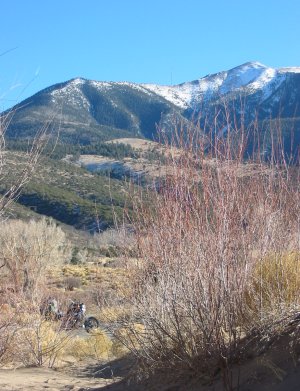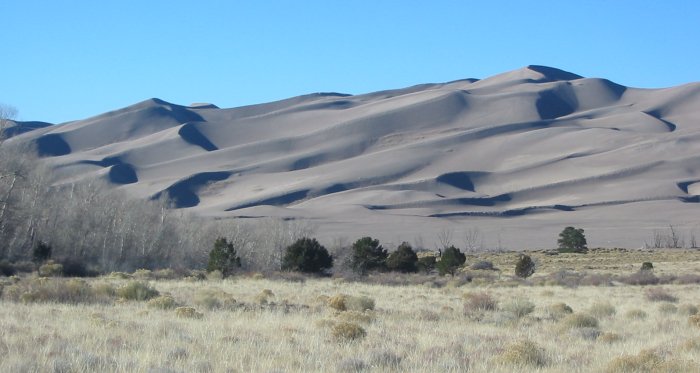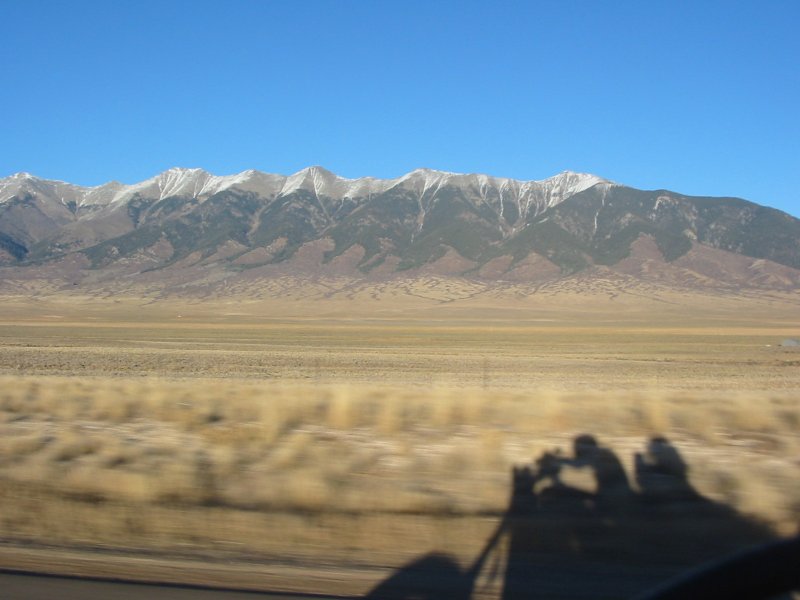 A bit of the valley (northern section) between Alamosa to Villa Grove, CO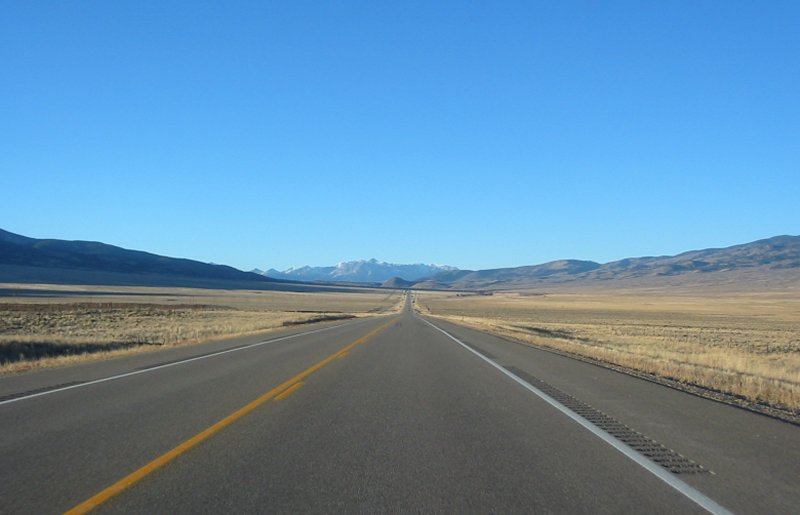 Hopping over a low pass coming down to Poncha Springs, CO

Good picture of the day!

Electric gloves turned up. Elect jacket not quite at full blast.