Nov 19, 2005 - Saturday
Joshua Tree, CA To Flagstaff, CA
A long day (and not much for notes - but I do have a bunch of photos)....

Joshual Tree - cool place. The rocks, the trees.

I-10 - Interstates are tools.

After leaving Joshua Tree I dropped down to I-10 and took it East a bit. From there I jumped north on some two-lane with a destination of 89a to Prescott / Jerome / Sedona then to Flagstaff.

Met Tim G. Phoenix - out enjoying some curves - and rode along together for a bit.

I'm sore - end of the day - arms and upper back - and I'm not quite sure why. Maybe from lifting the bike up several times yesterday...
Video
Odd skid marks, TimG riding along
2005-11-19.mpg
MPG, 7.8 MB, 59 sec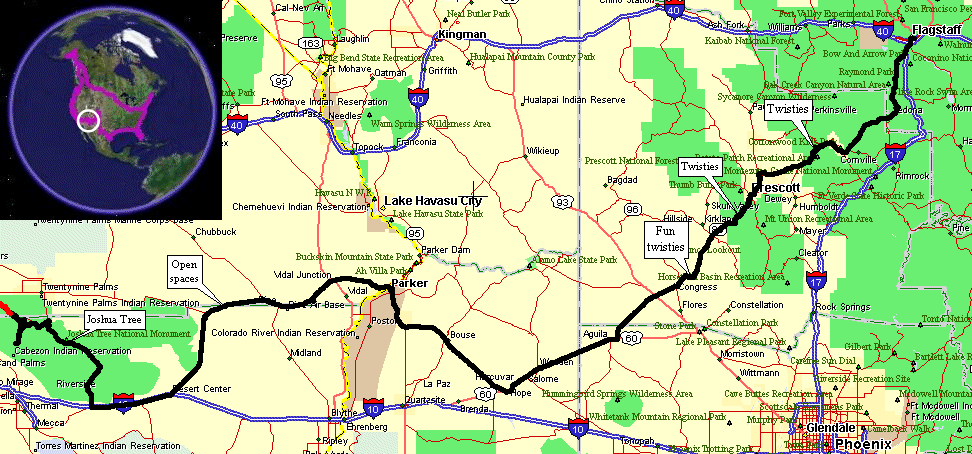 These things were all over the skies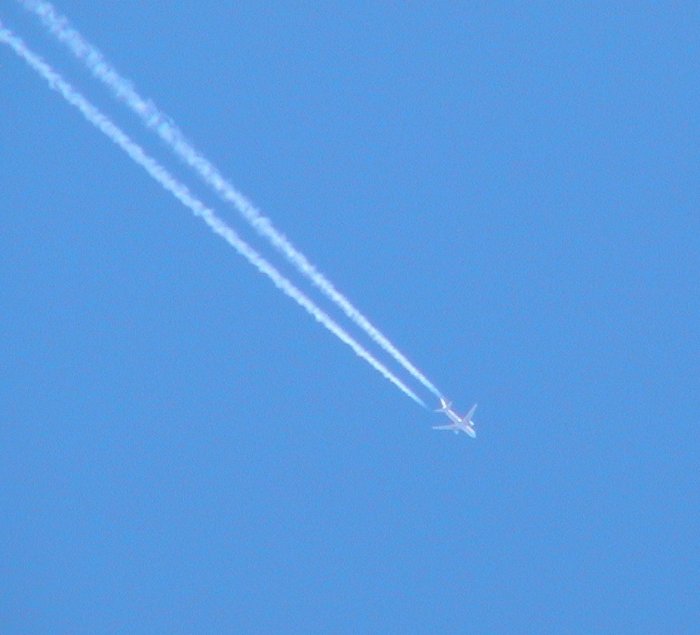 Joshua Tree National Monument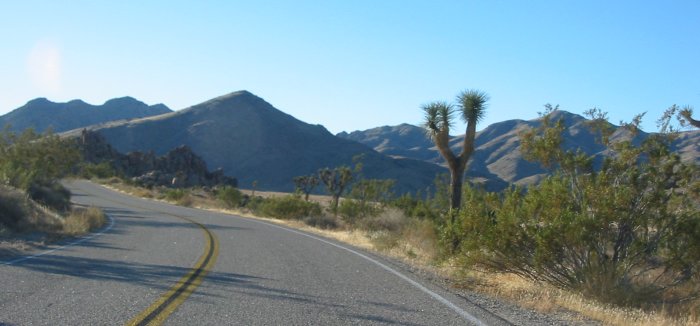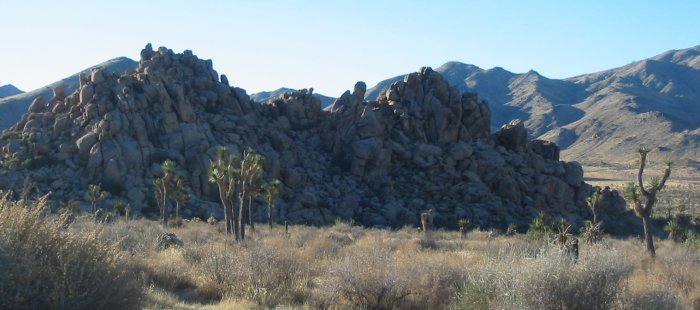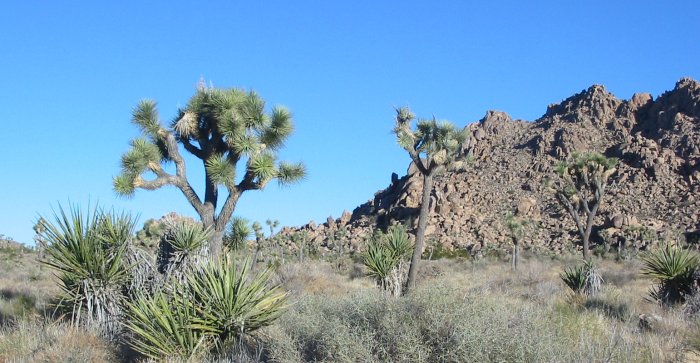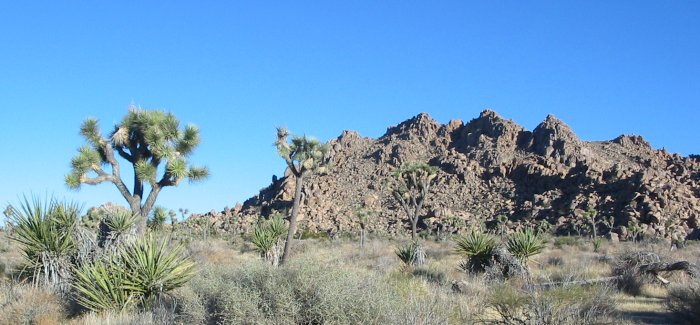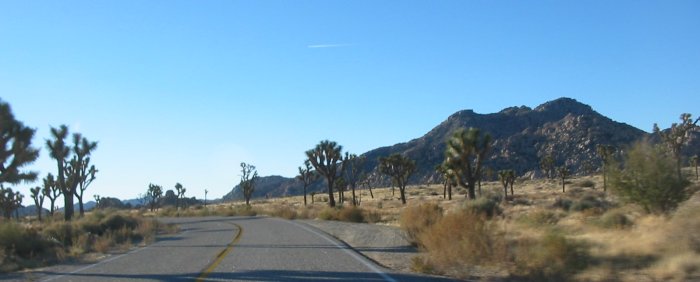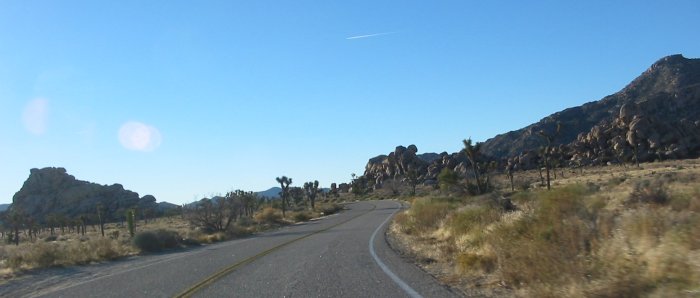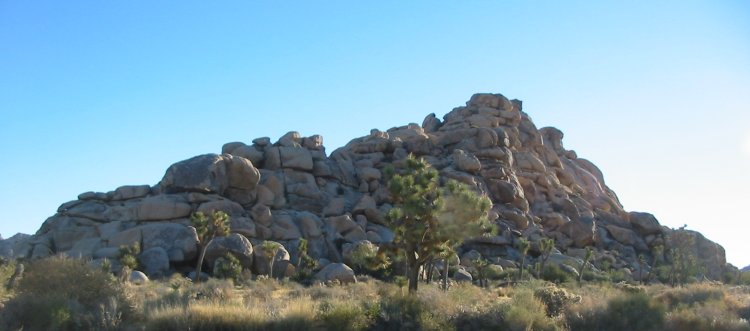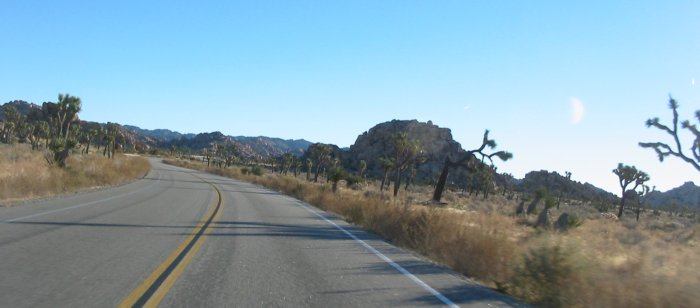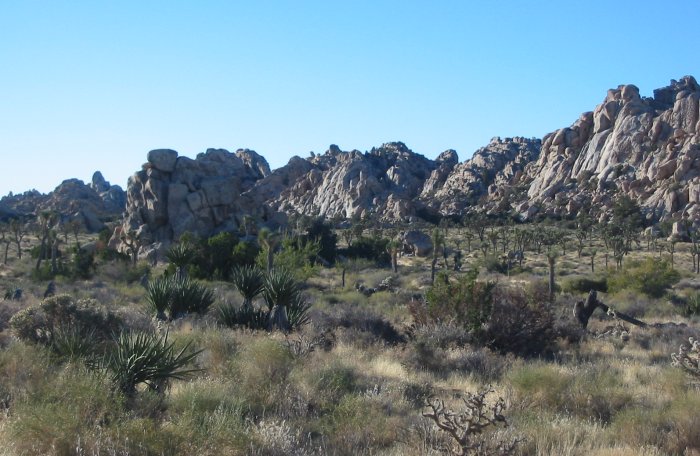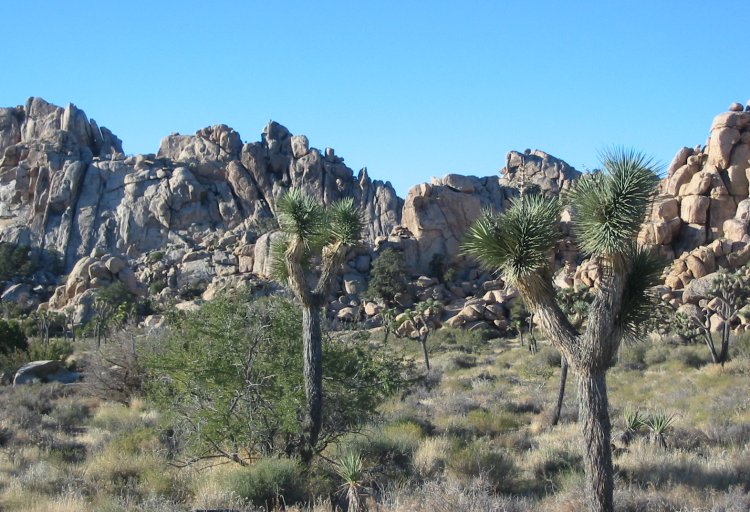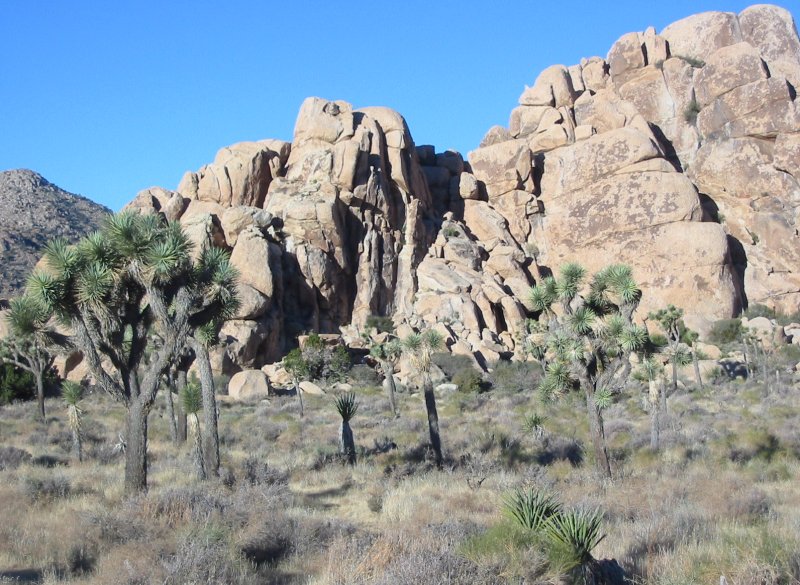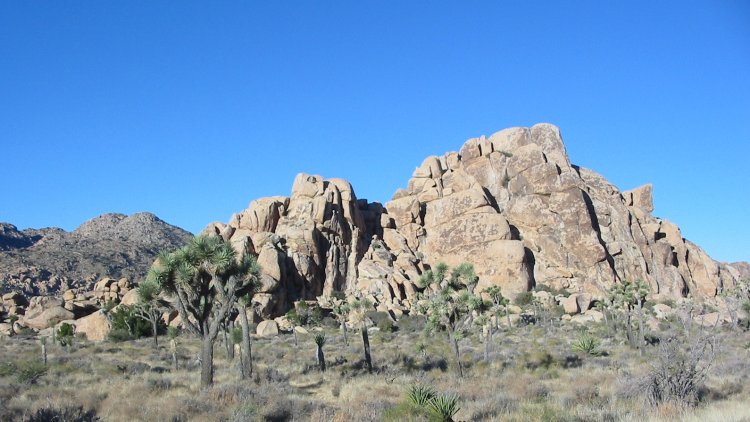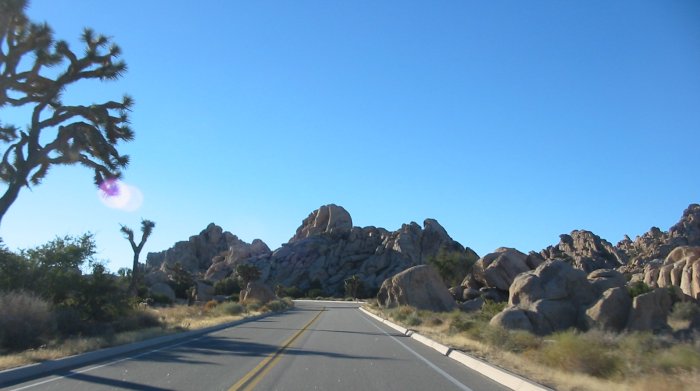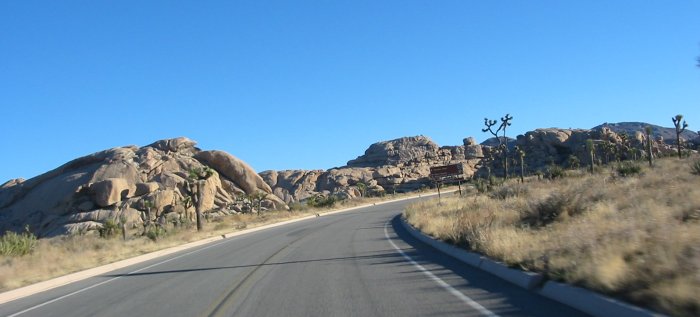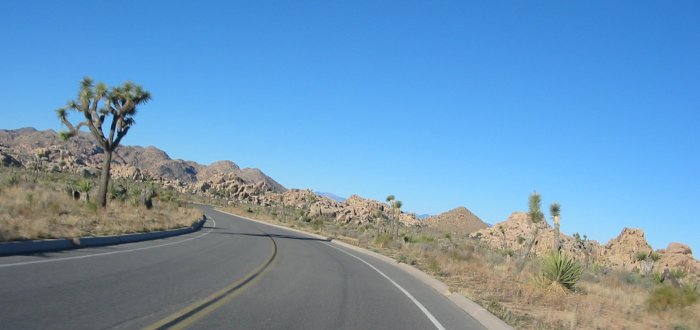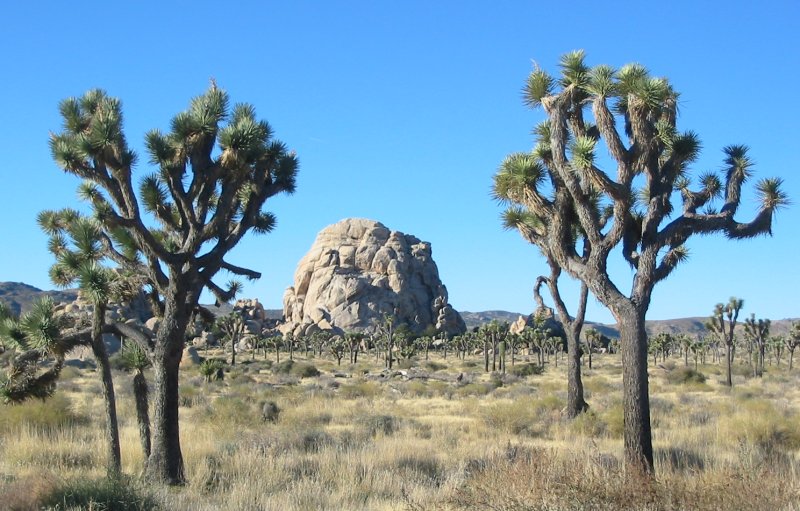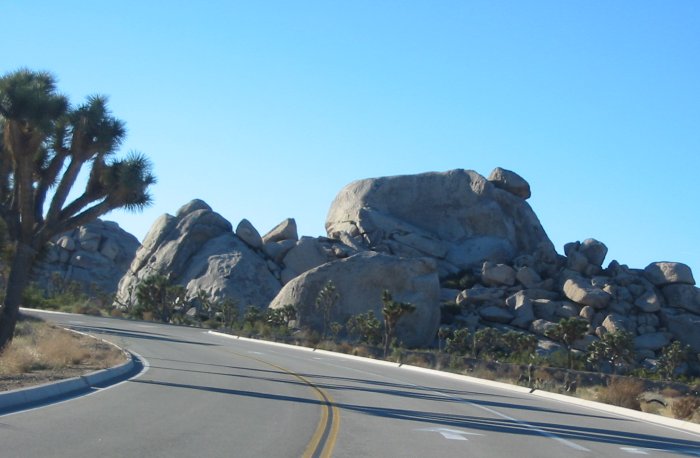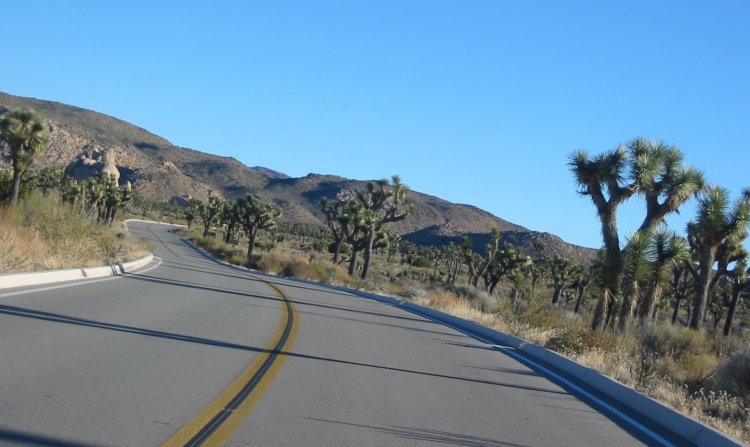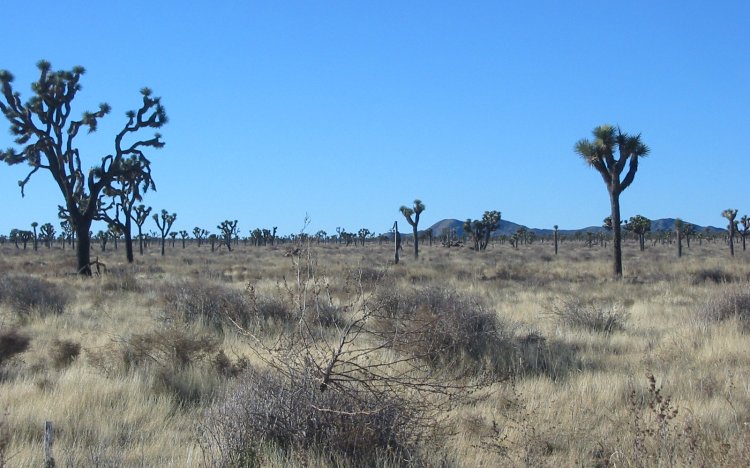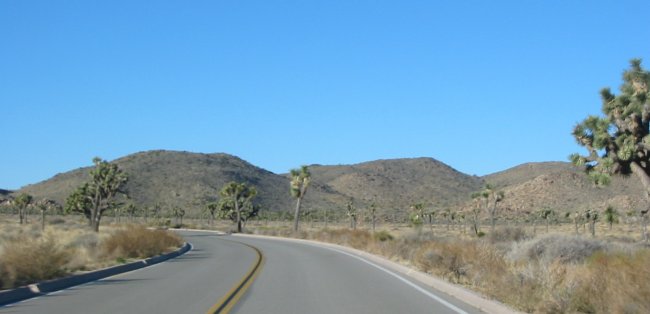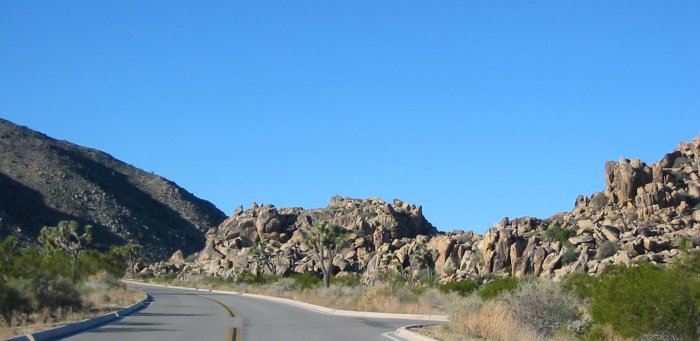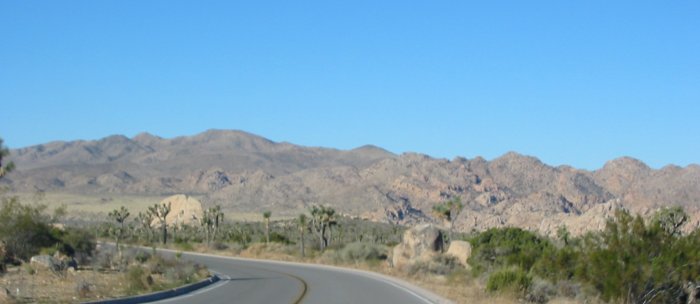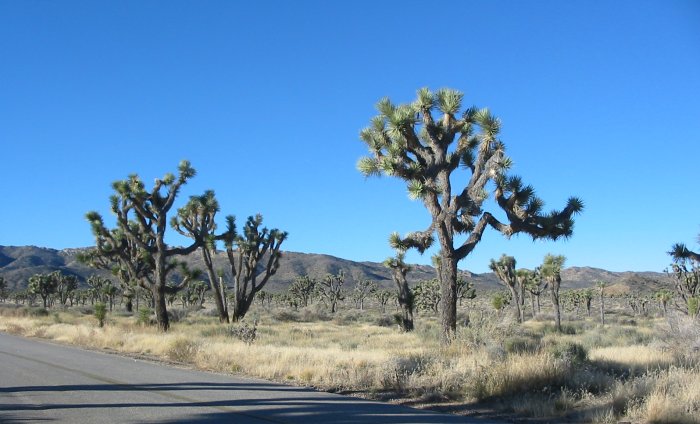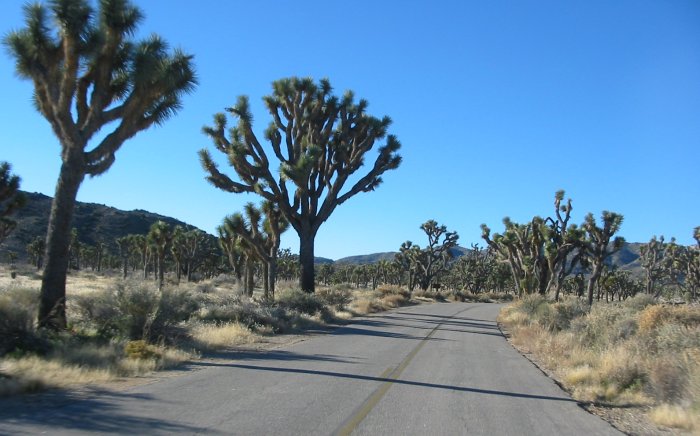 Click for a larger size

Click for a larger size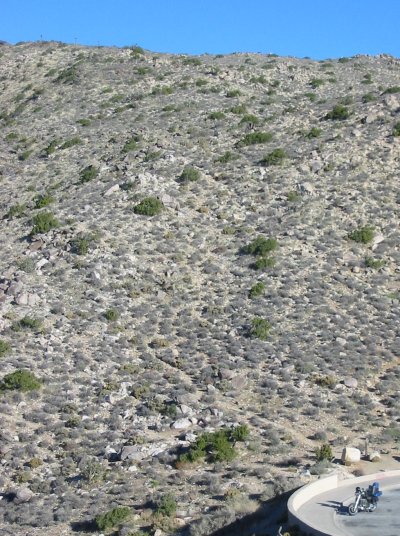 A five pack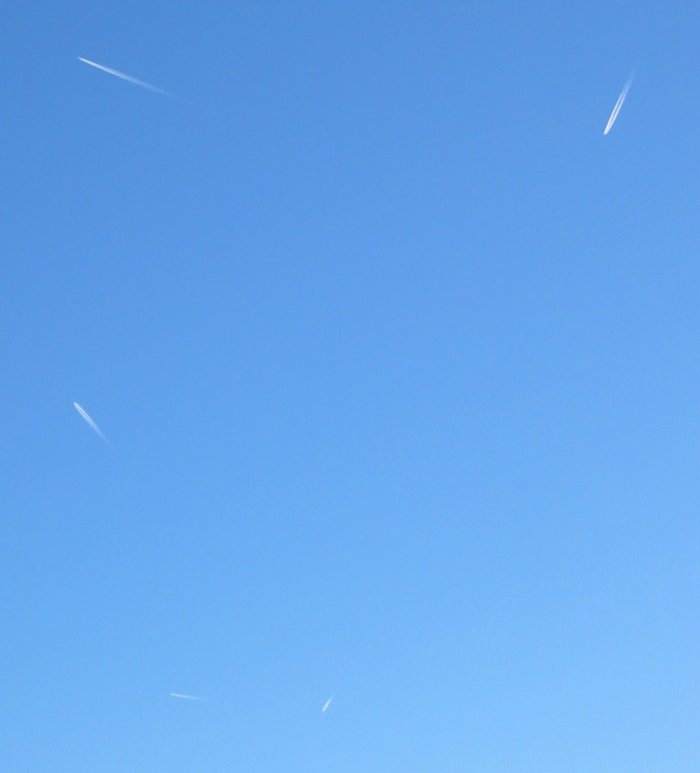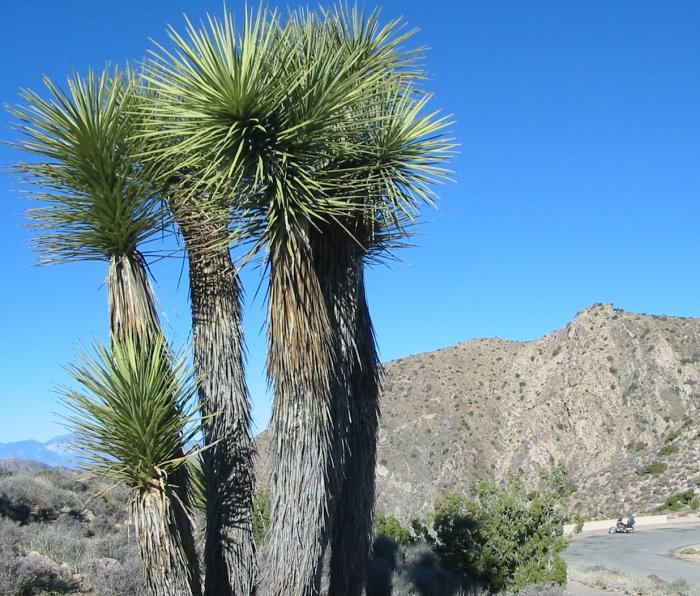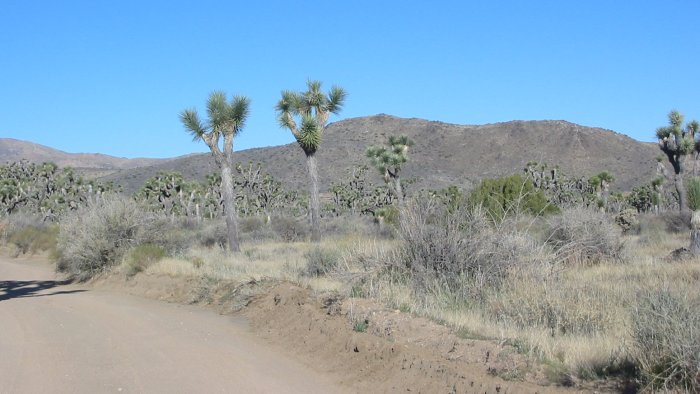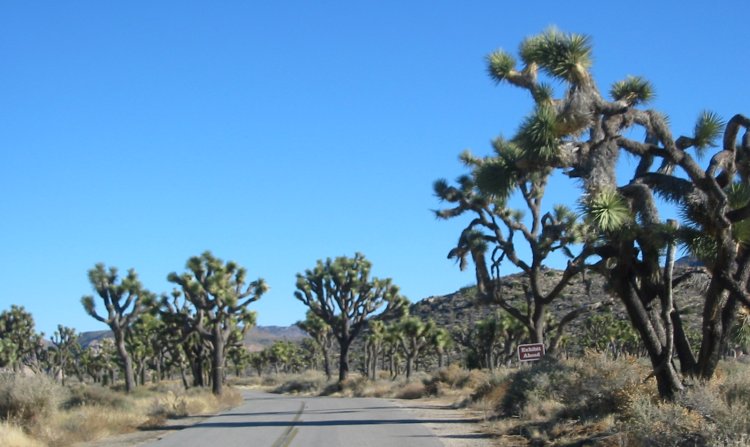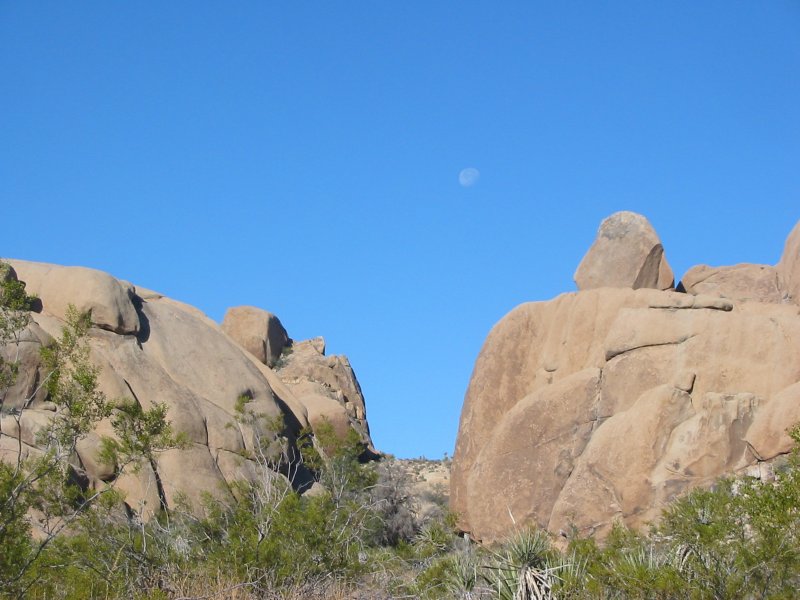 A couple people standing up on the rock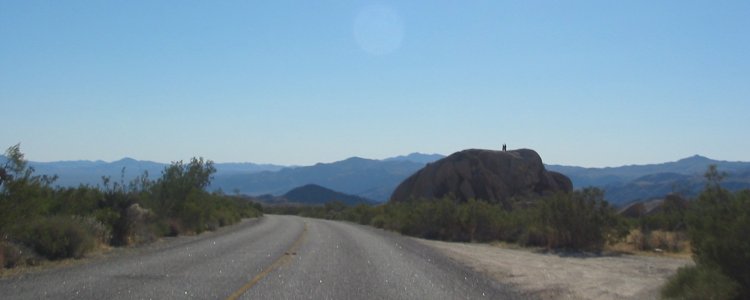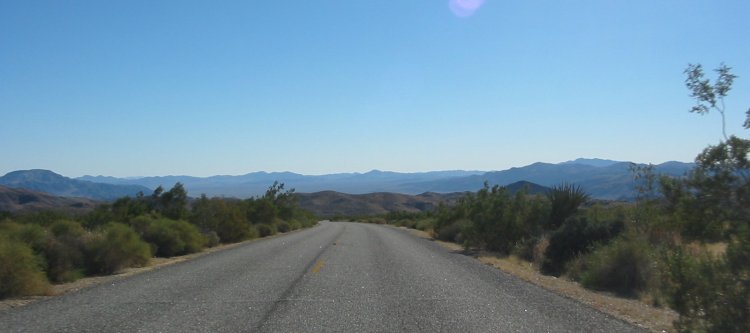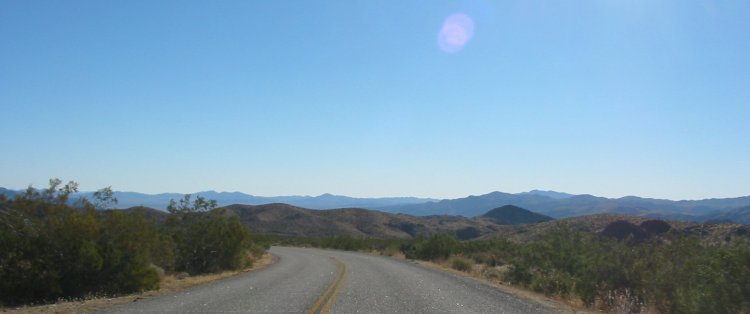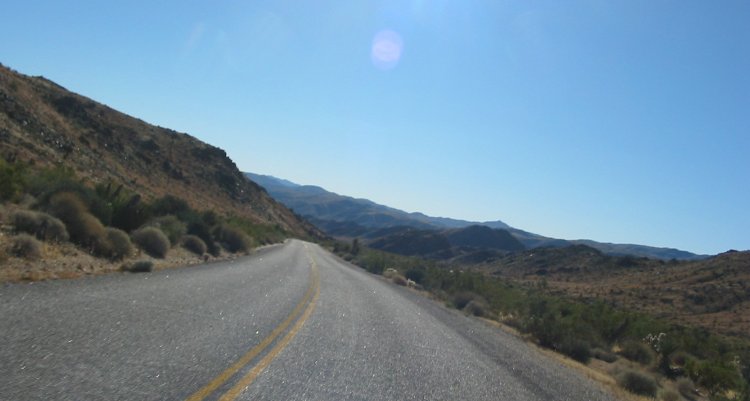 Heading south through the park - up and over a small ridge we're dropping down into this wide valley
Click for a larger size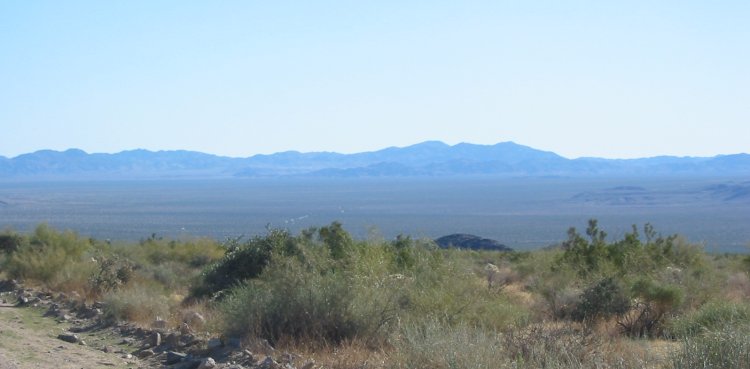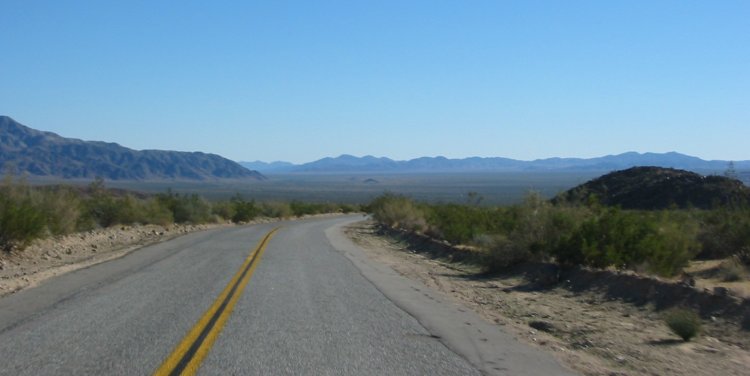 New growth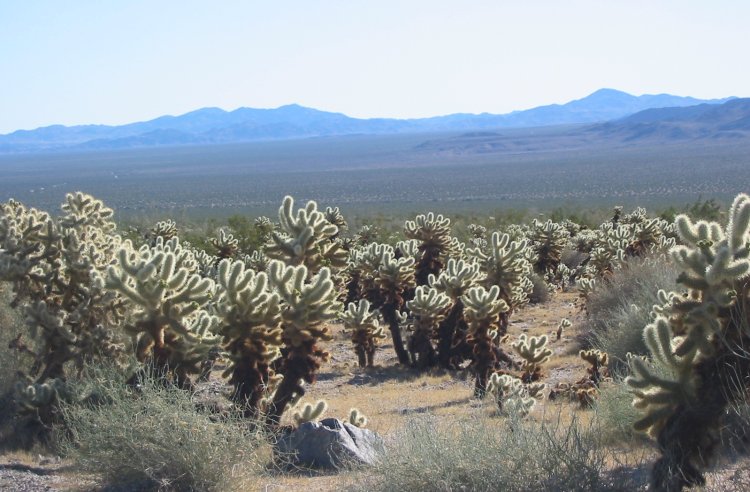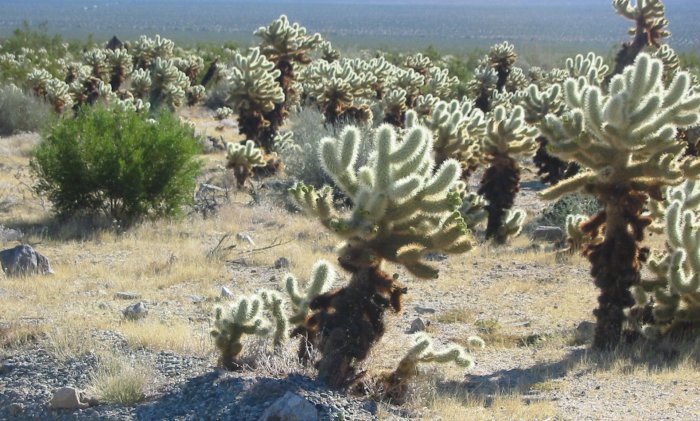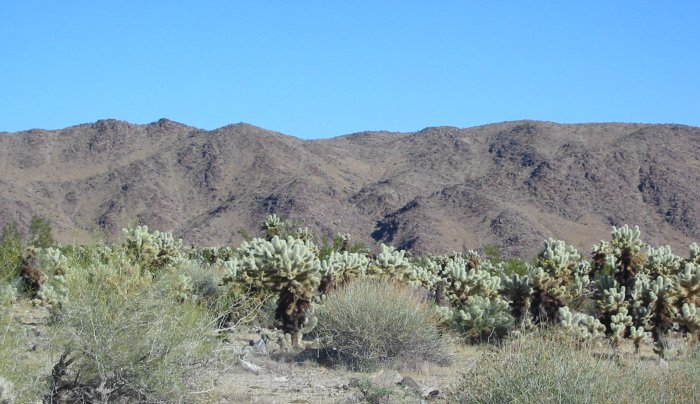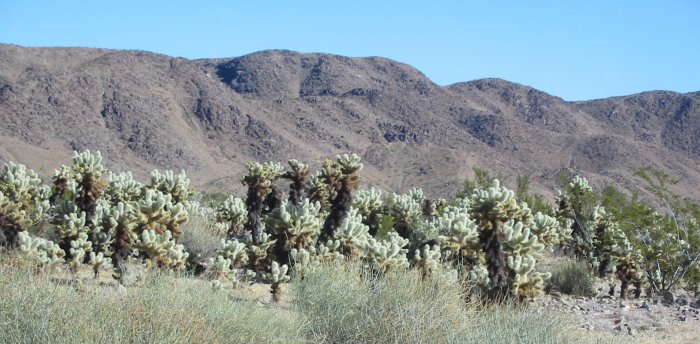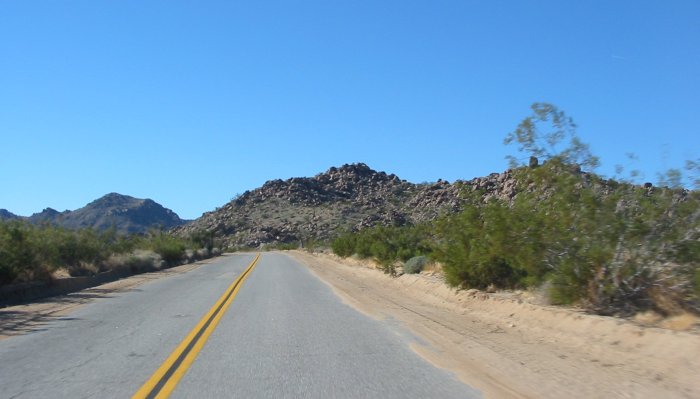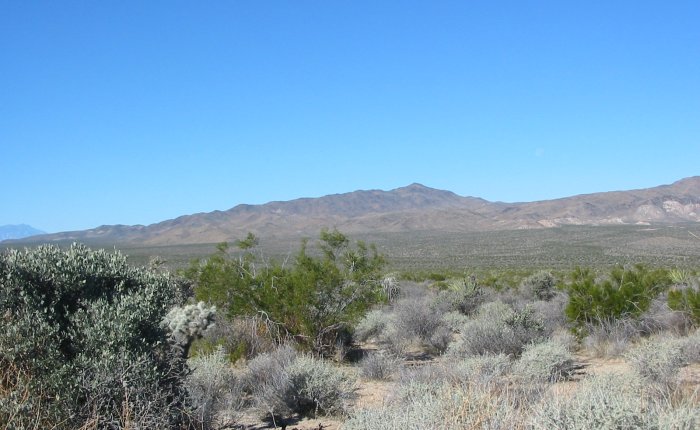 Just before spitting out the south entrance the valley necks down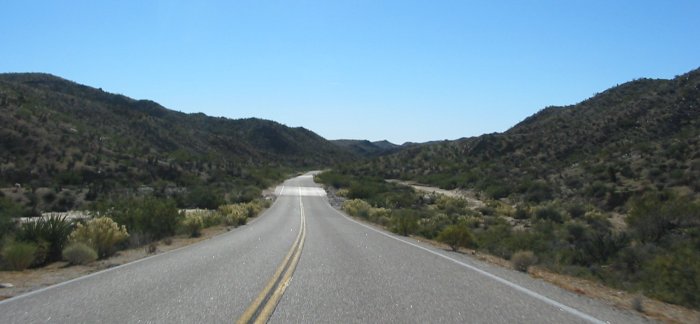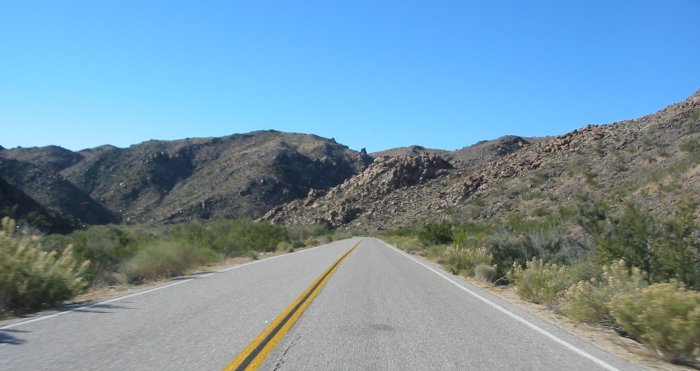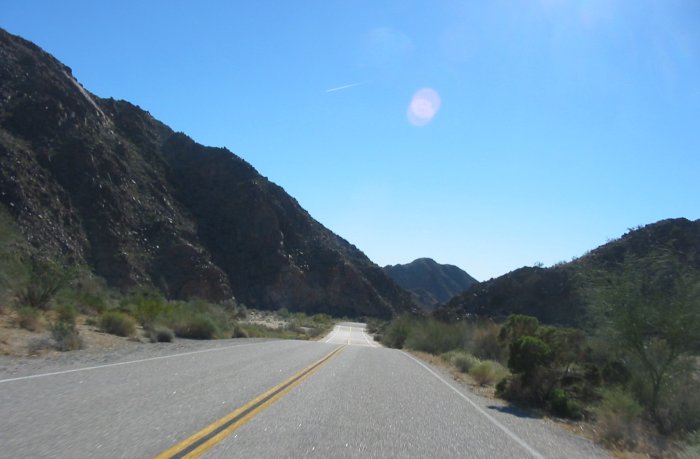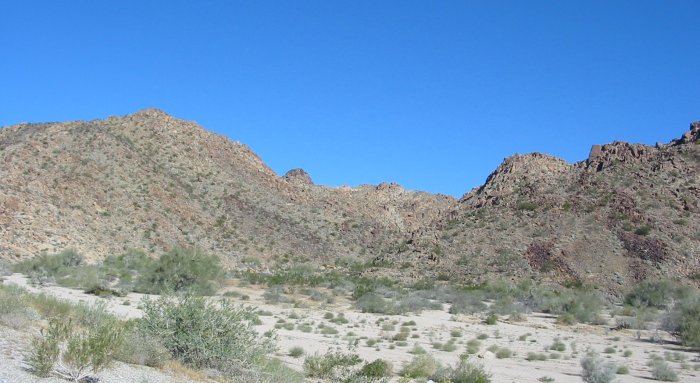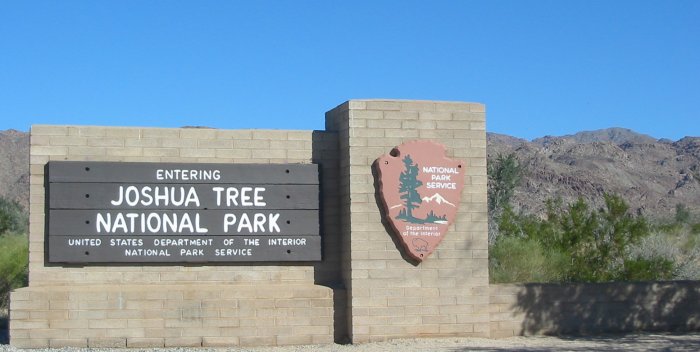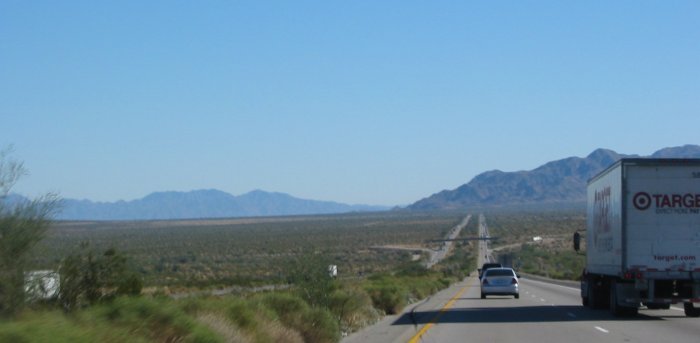 Hopping North on SR 177 - Desert Center CA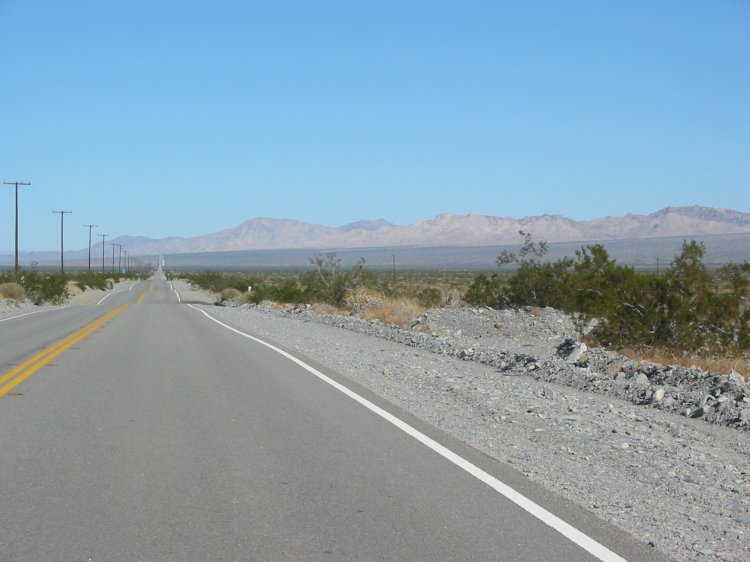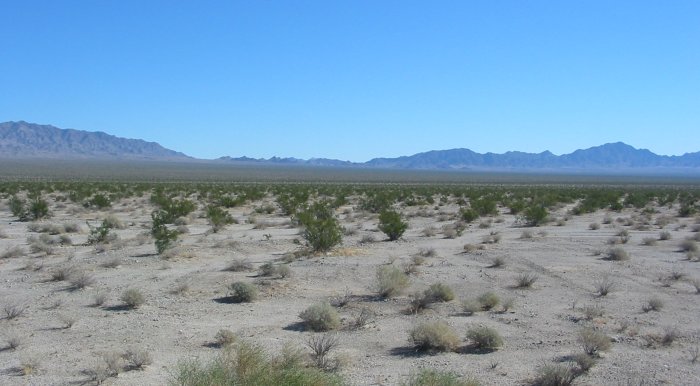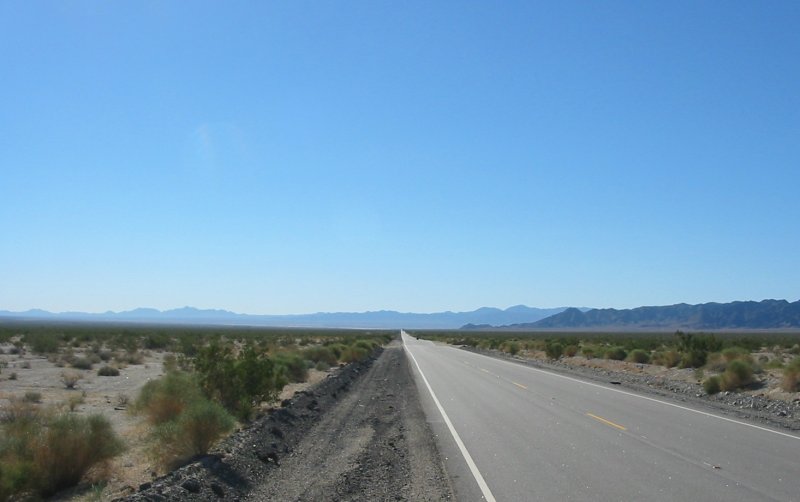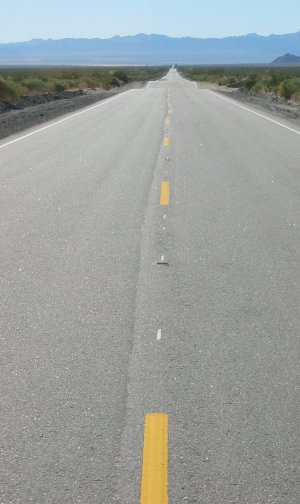 Ah, yes - have to get a few of these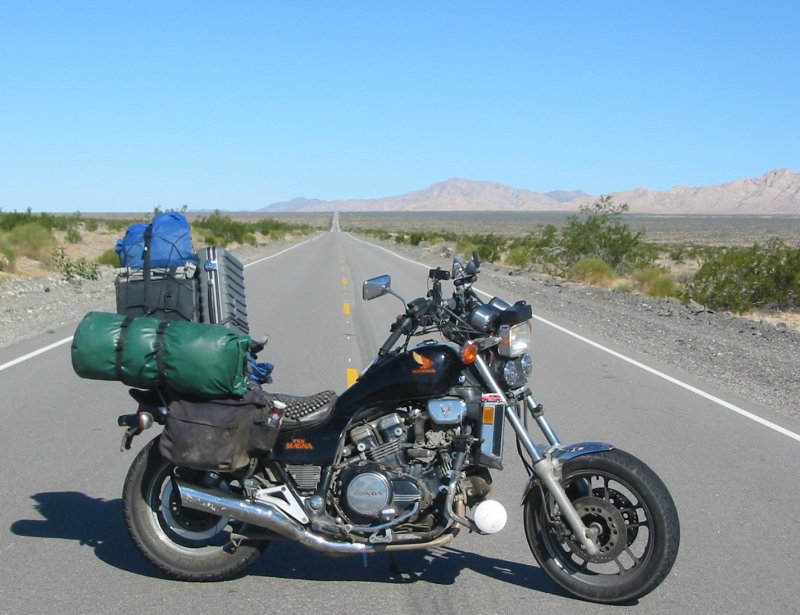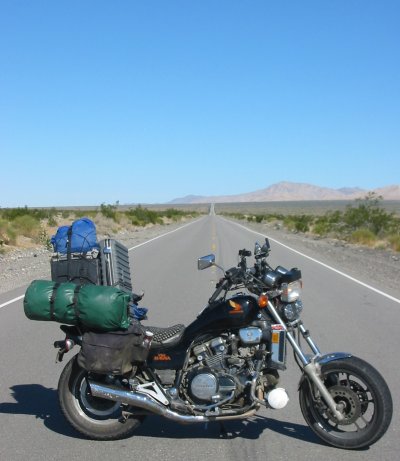 Danby Lake
Click for a larger size

Tank cars parked on a siding

More rock "drawings"
This isn't just a Watson Lake, Yukon Territory thing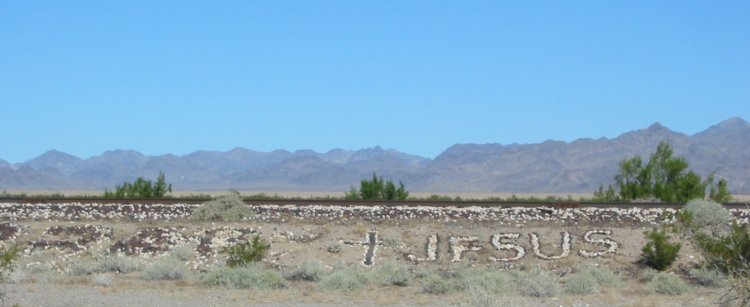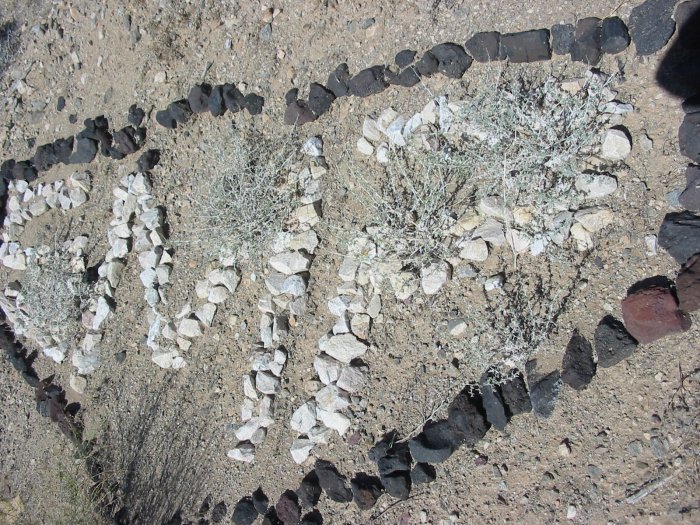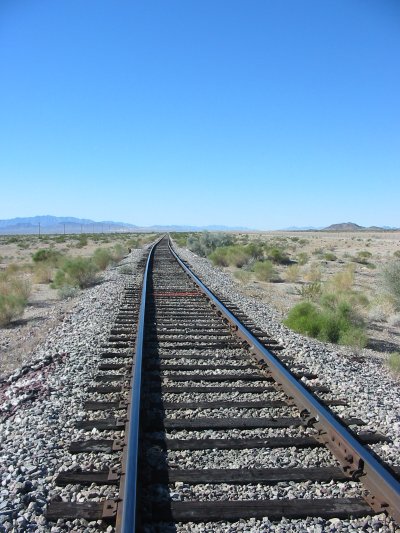 Aquaduct
Where the aquaduct needs to cross a "wash" (creek bed) it will drop _under_ the wash and then pop up on the other side of it.
This picture shows the aquaduct water entering the tunnel - where it will descend several feet and cross under the wash - where it will pop back up on the other side.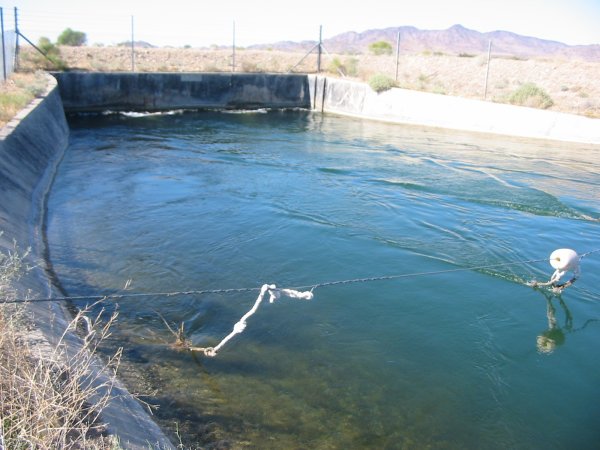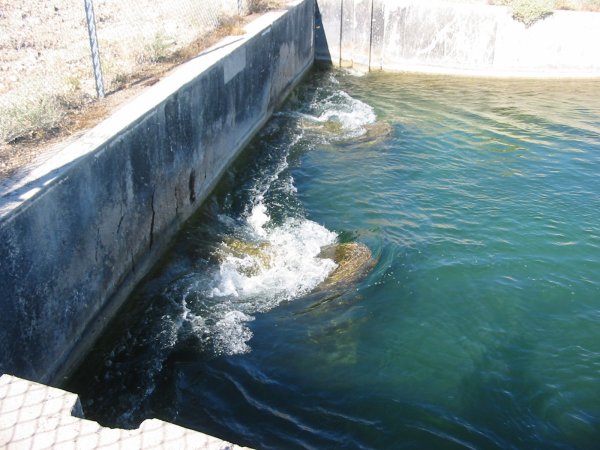 Last chance grab rope before entering the tunnel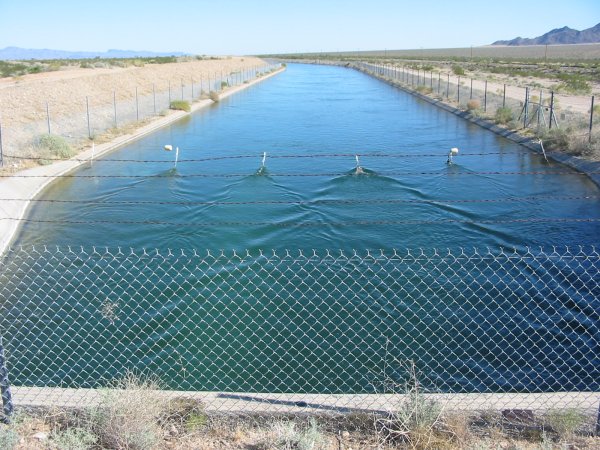 That's the other side with the wash in the foreground.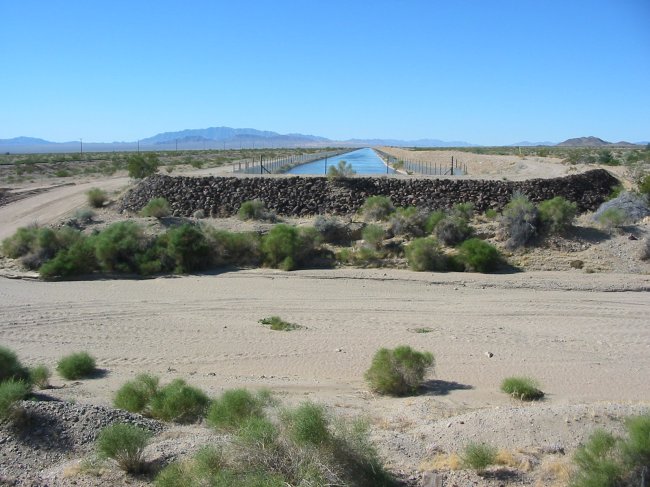 Water on its way downstream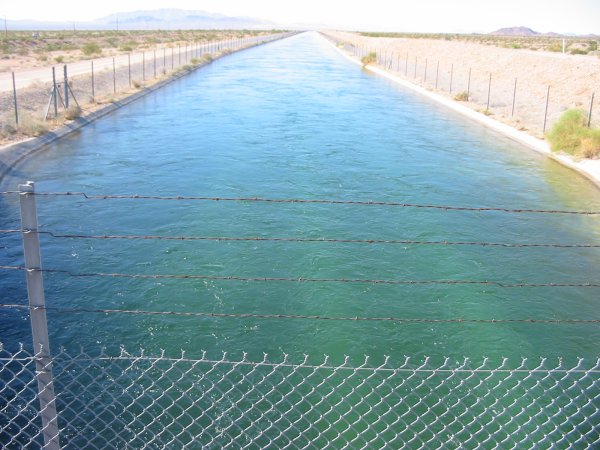 The wash, road, bike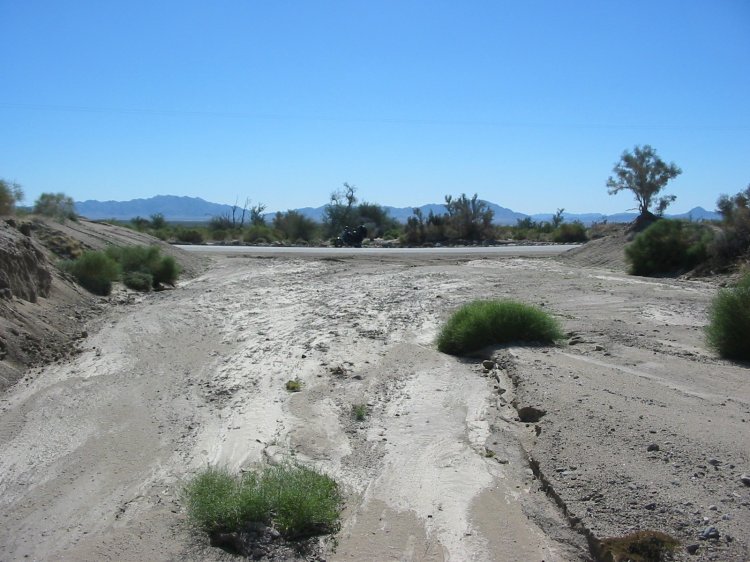 I think this is a VOR site. It sends out a signal that airplanes can locate on to help them get from A to B.
Some additional info is
here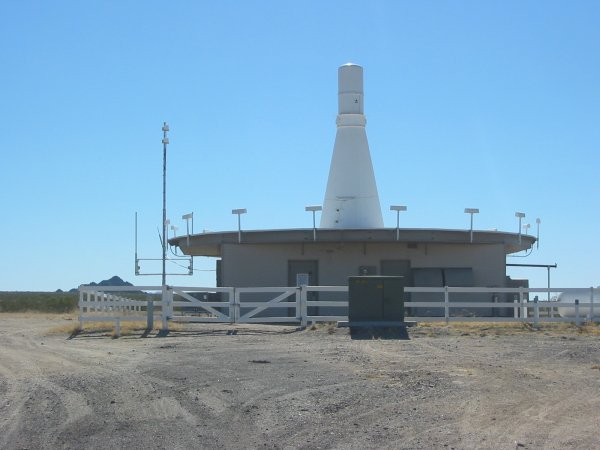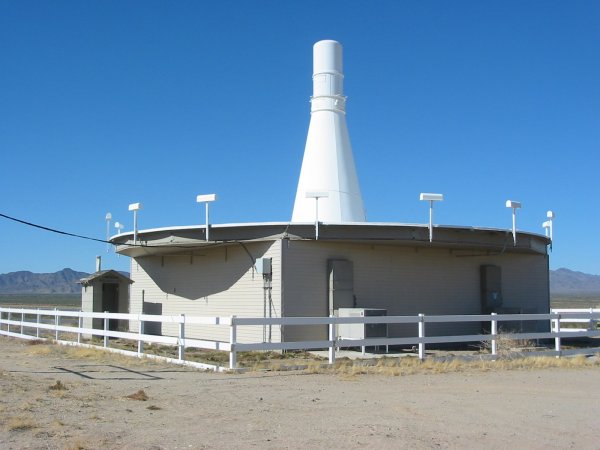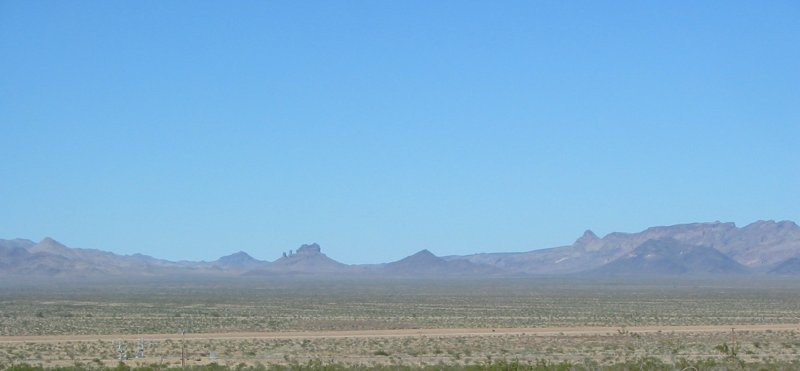 Coming into Parker, AZ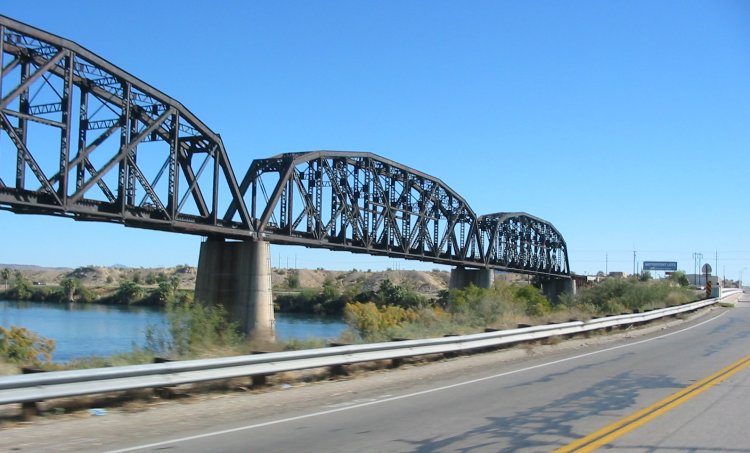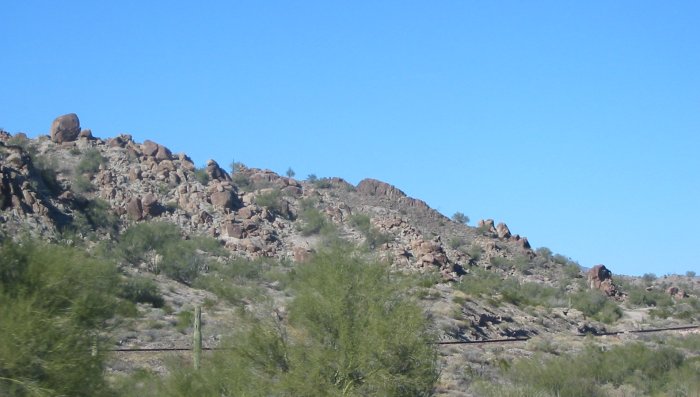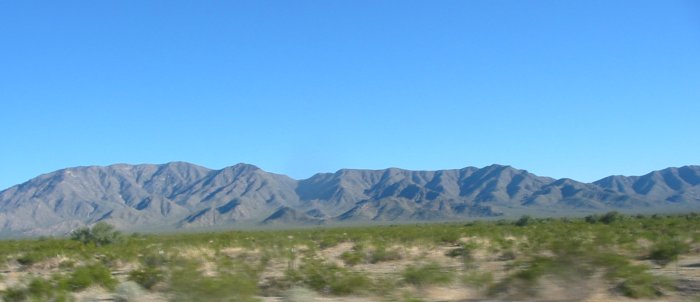 Heading northeast on US 60, Salome, AZ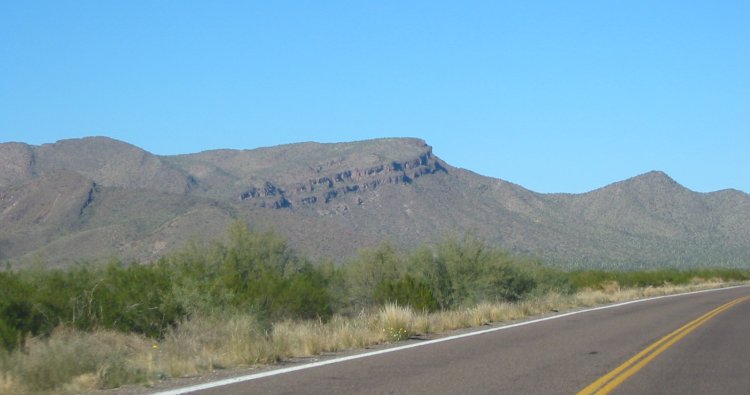 Ah, some twisties cutting up the hills ahead
AZ 89 between Congress and Yarnell AZ
Separated four lane. Nice surface. Good, consistent radius curves. Enjoyable.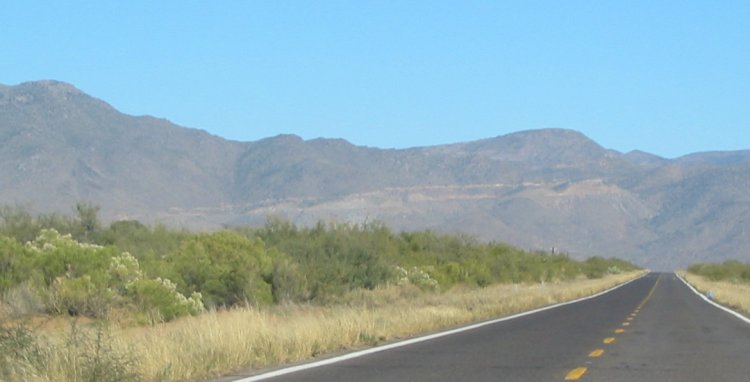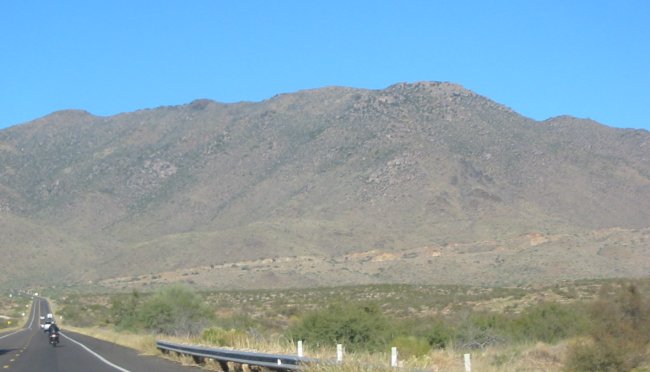 Mid-curve shot - 27 Degree rotation to make the cactus stand straight.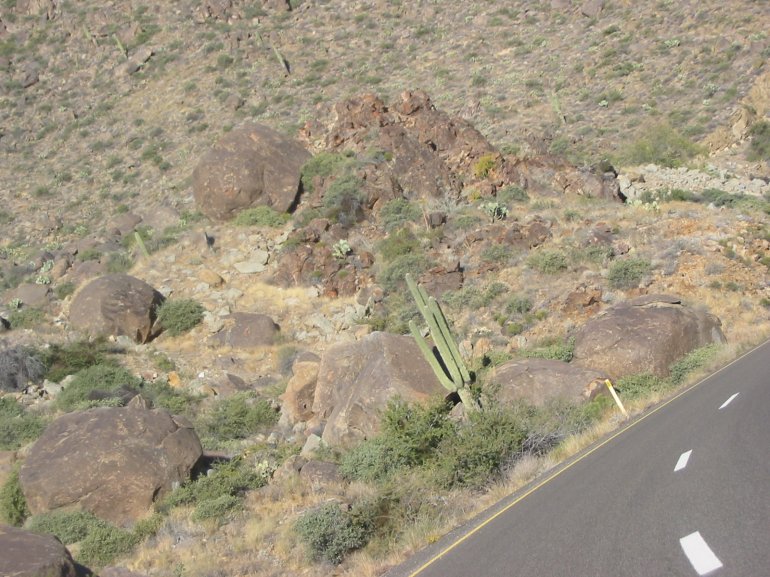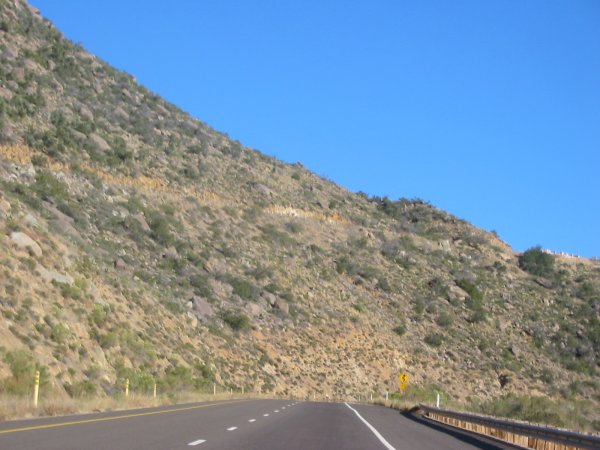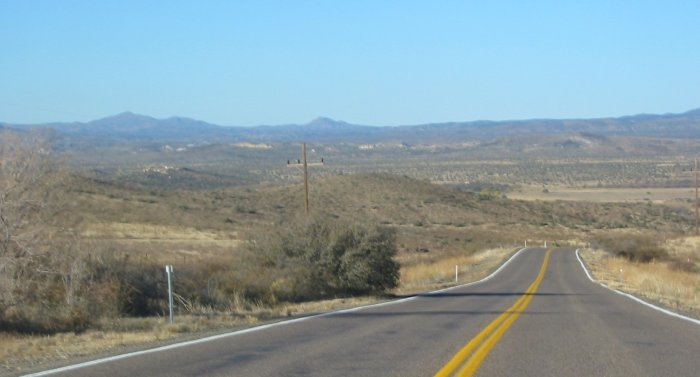 I came up on another rider before that first set of twisties. Somewhere later I pulled over and waved for him to pull in too.
Tim G from Phoenix. We rode together until Prescott where he split back to Phoenix and I went to Jerome, Sedona, Flagstaff.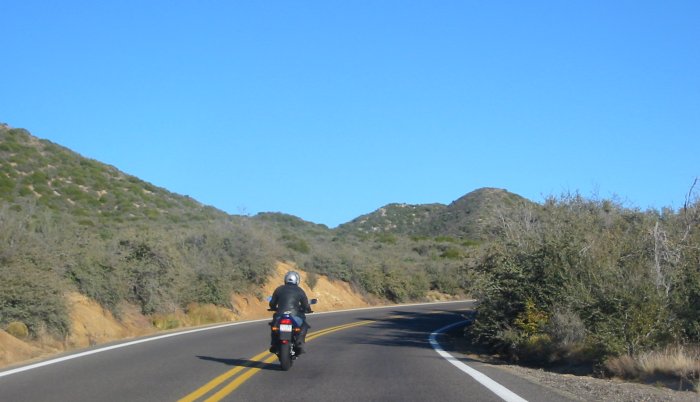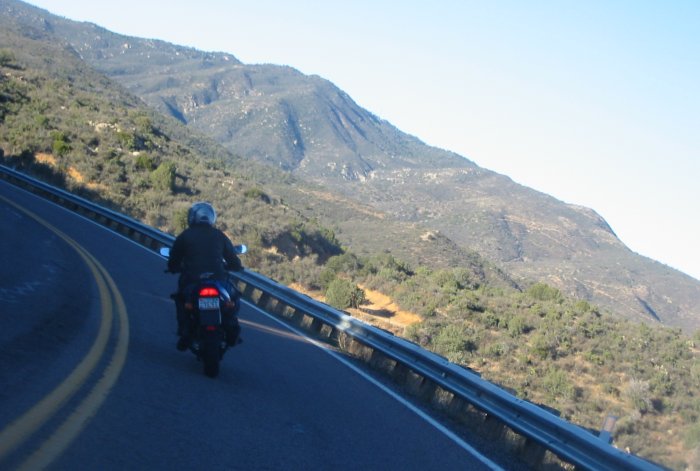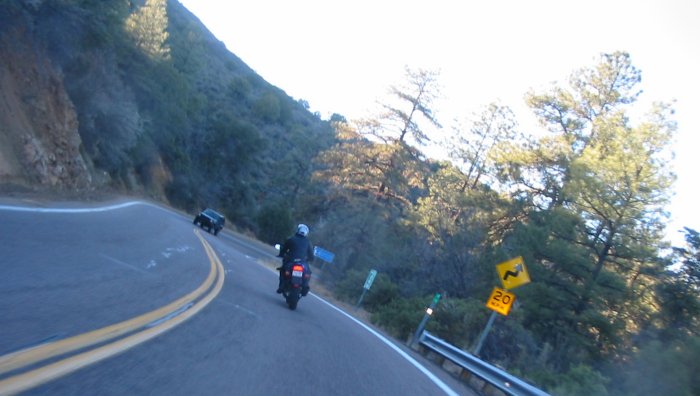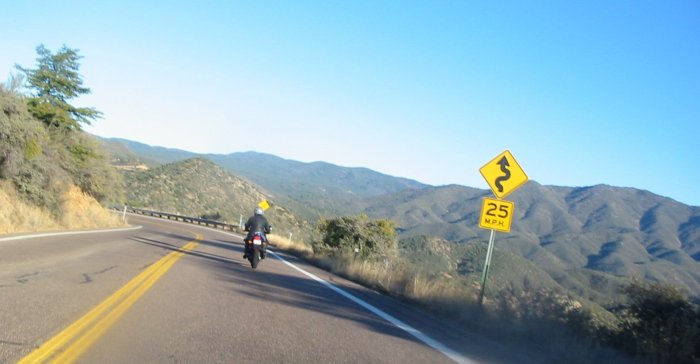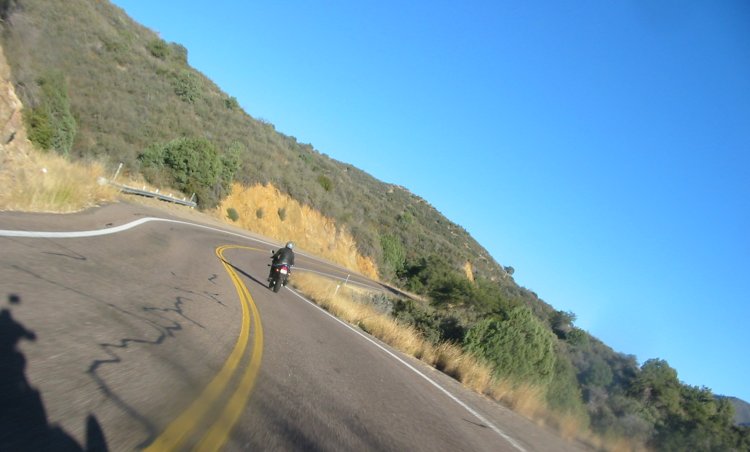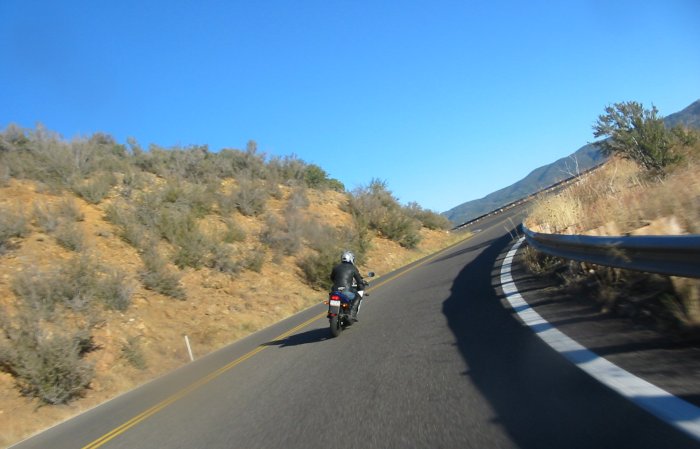 AZ 89a - Getting closer to Jerome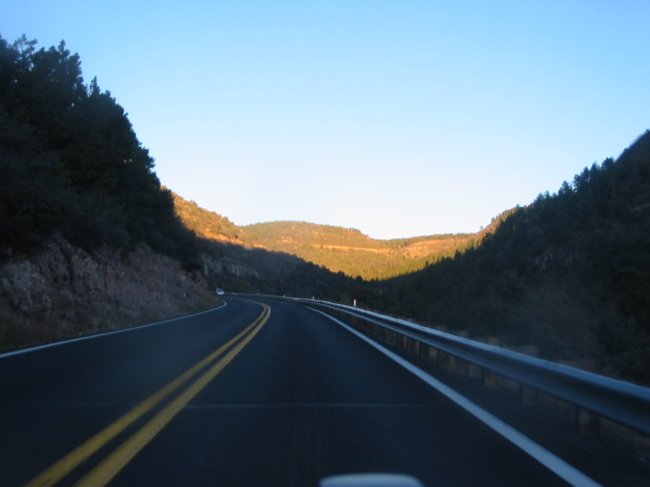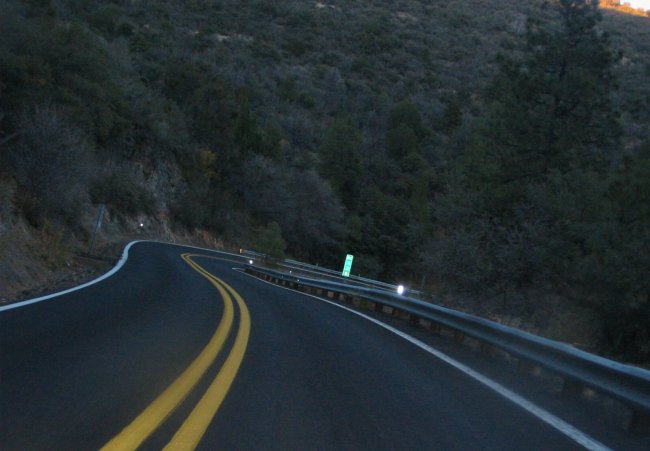 Jerome AZ - town on the side of a hill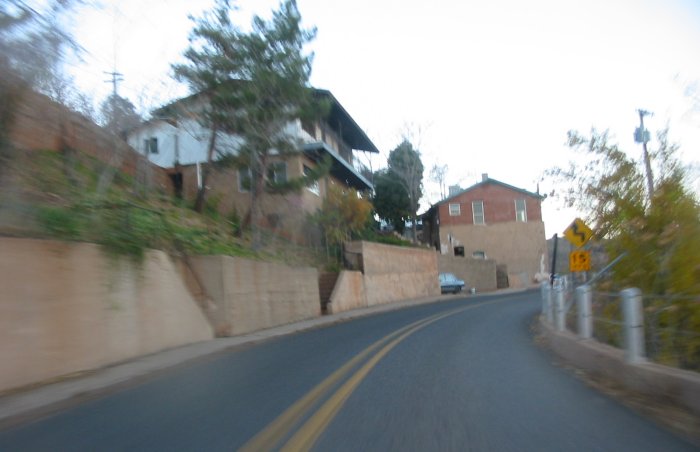 With a nice sunset view.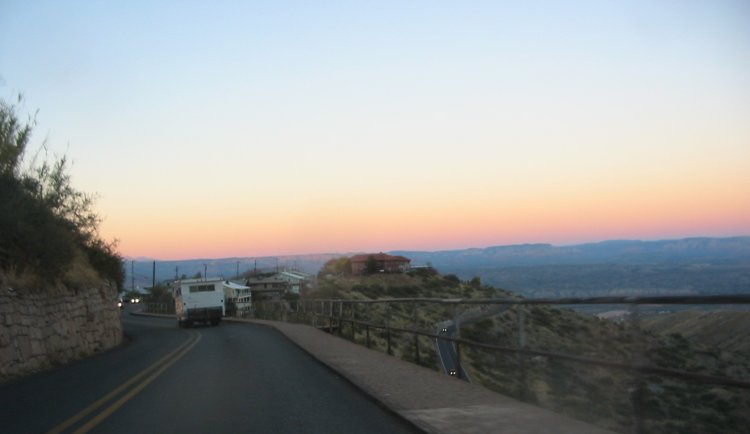 Looking back up at the town.