Nov 18, 2005 - Friday
Mojave, CA To Joshua Tree, CA
Wake up - snap a couple pictures in Mojave, CA and head east. I will pass through the Cajon Pass again but will take a different route to get there - east and then south. This will take me across the northern edge of the Edwards Air Force Base.

Wide open, Wide open, Wide open. That's what the area is. Few blockages to views along the terrain. I could watch cars and semi's traveling on a different road that was a few miles away. Small scrub brush was the only thing inbetween. To my right was the AFB as well as the BNSF rail road tracks.

One train passed through Mojave just before I left town and we were now riding along with each other - a mile or two separation. In the air you might not know to find. I saw two or three military planes flying low (1000' up perhaps) and quick. One helicopter tossed in for good mix.

At Cajon Pass I picked up a sandwich and brought it up to a viewing spot near the tracks. Lucky again as a train was coming up the grade in enough time for me to slowly set up the video camera. A couple bites of the sandwich and then I pressed "Record". It passed and I finished the sandwich and continued on.

Some tight twists were in store as I wound up SR 138 to Crestline CA. From there I turned onto the "Rim of the World Hwy" - CA 18 - to follow it east to Big Bear Lake. At Big Bear City I headed north to Lucerne Valley (but not withouth a check out of a forest service road) and from there east and south to Joshua Tree.

I headed into the park just a bit as it was sunset. No chance to make it through with the remaining daylight but I was able to get a couple sunset pictures.
Video
SR 138 (Cajon Junction to Summit), Trains (sorry - no audio), SR138 near Crestline
2005-11-18.m1v
MPG, 13.2 MB, 1 min 48 sec
Old caboose put to use. Voyager stats.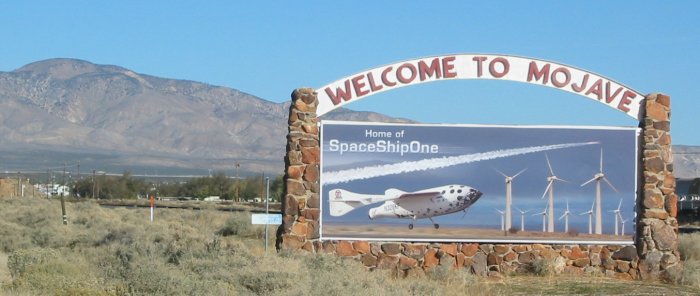 Open views.
US 395 looking south (somewhere between Boron and Adelanto)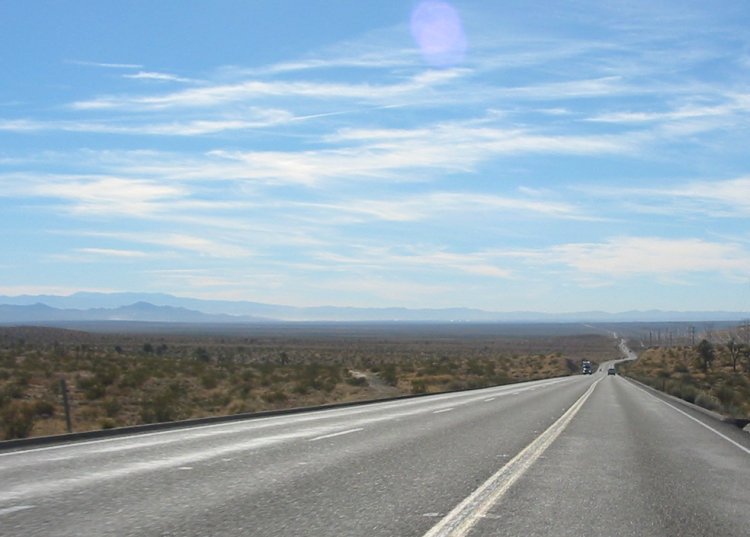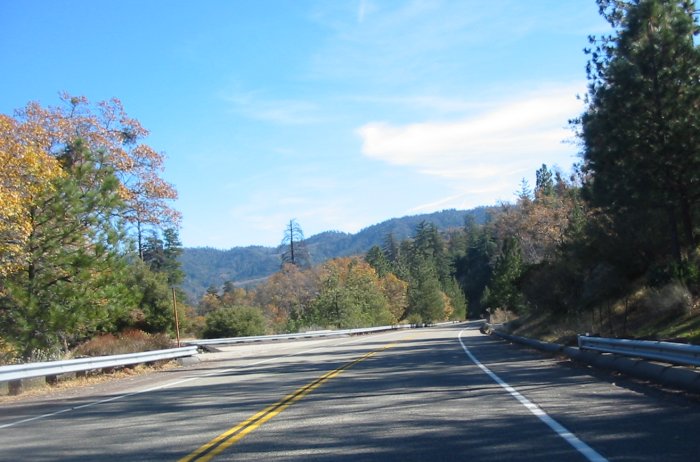 SR 18? near Arrowbear Lake?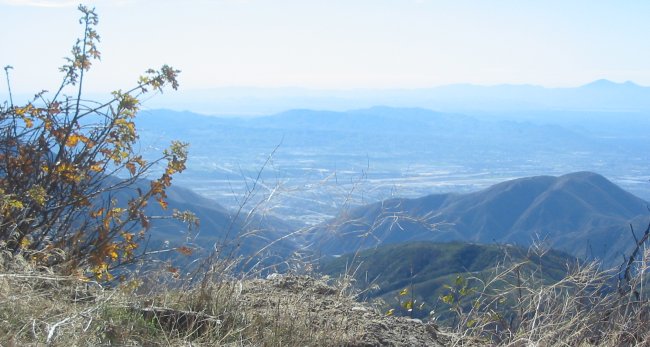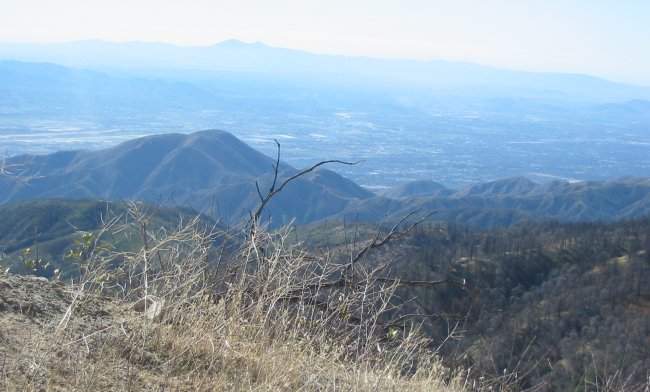 I caught this heli taking off (small load at the end of the line) and simply tilted the camera and clicked - hoping to capture it - it worked!
Note no tail fan - counter rotating main rotors.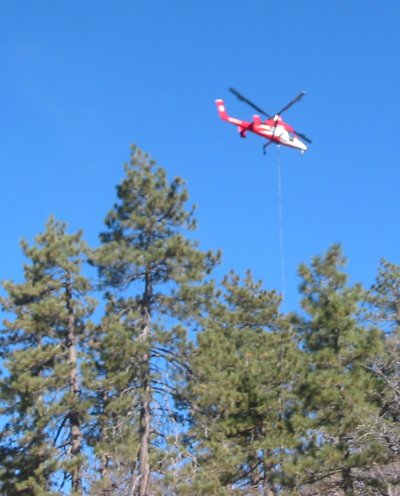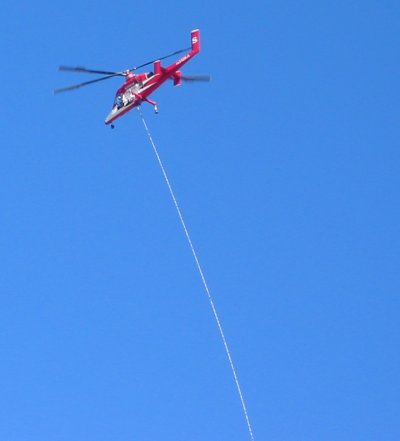 Big Bear Lake at Big Bear, CA

Side trip down a forest service road - I turned around.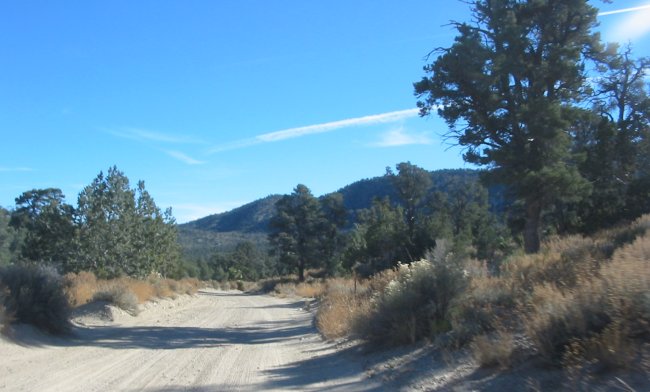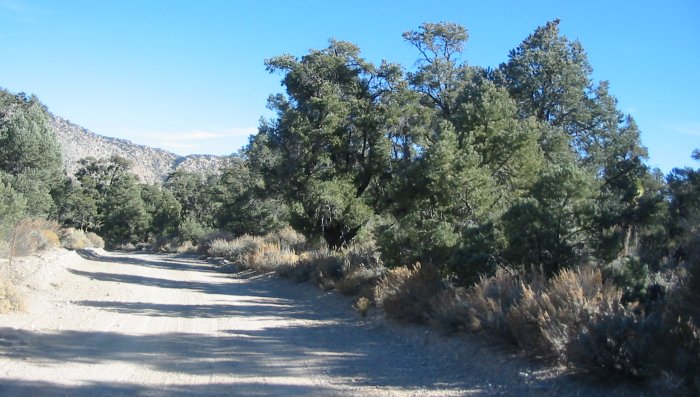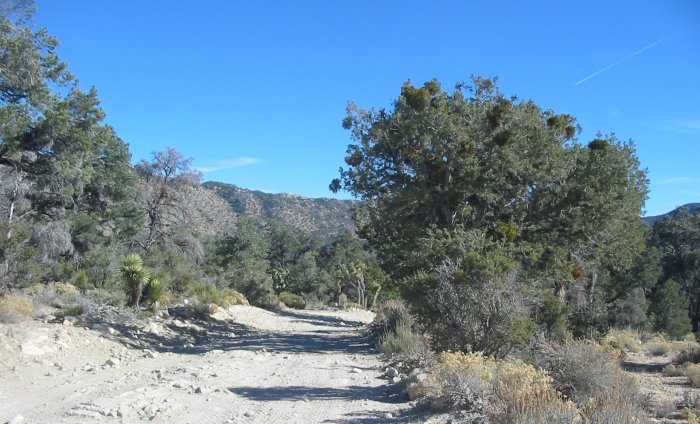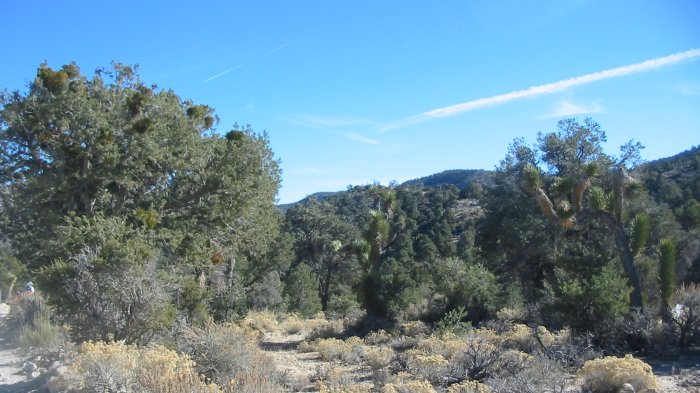 Pfffft - stream crossing - no problem.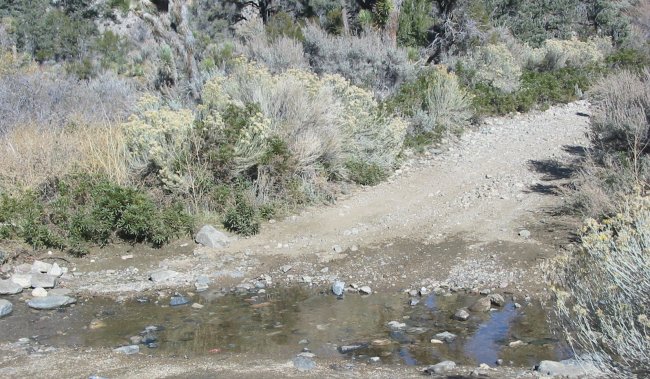 A bit bumpy but a reasonable road - though it turned for the worse and I turned around.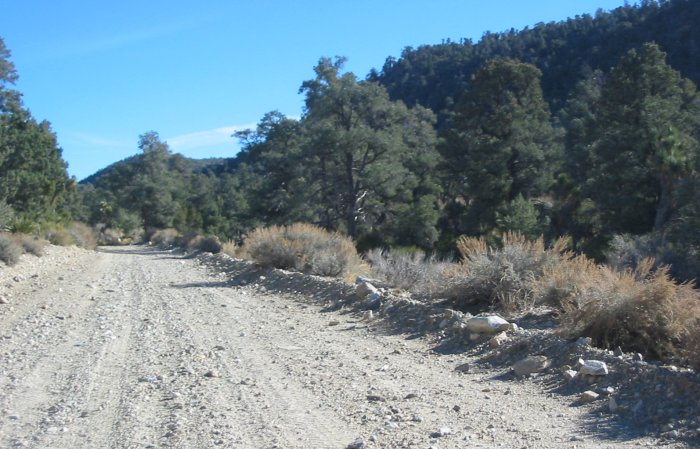 Out on asphalt heading north to Lucerne Valley.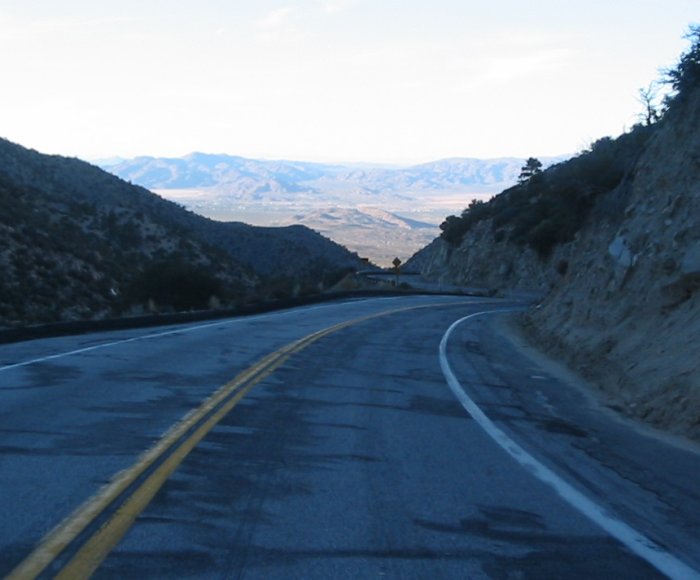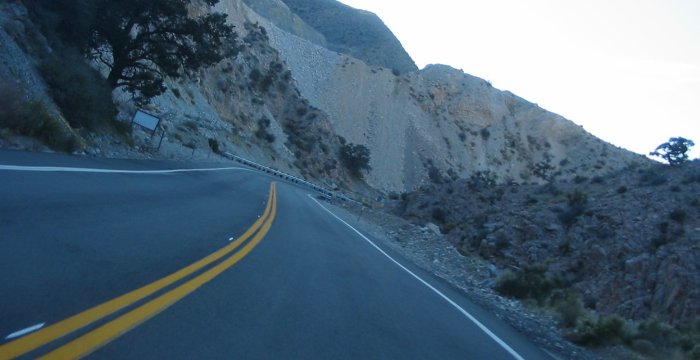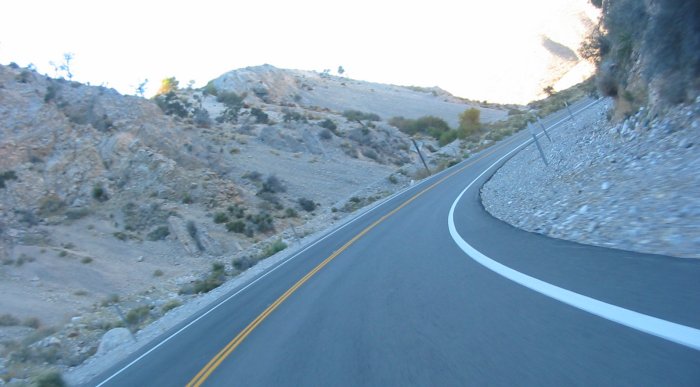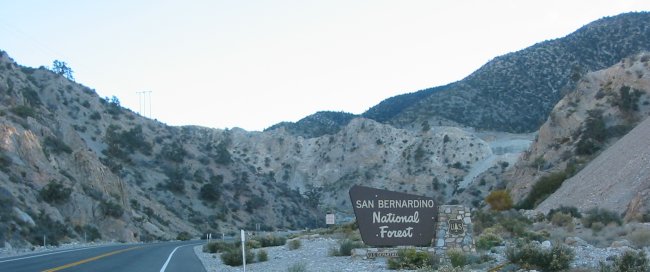 SR 247 Looking north to the Lucerne Valley
Click for a larger size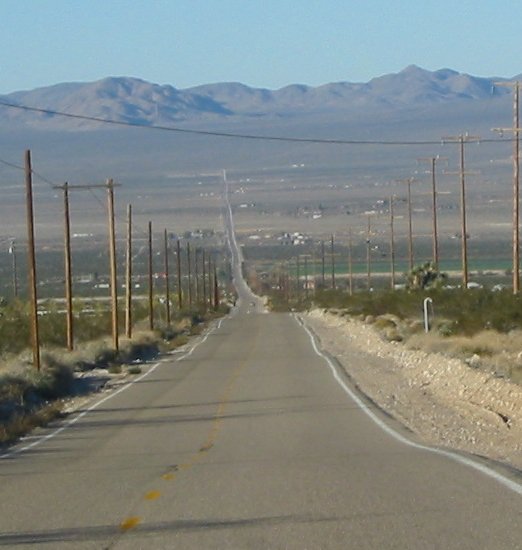 Coming down into Yucca Valley CA

A quick jump into Joshua Tree National Monument