Nov 15, 2005 - Tuesday
San Diego, CA To Hesperia, CA
Hmmm - to simply head east or to head northeast and divert to some railroad spots - Cajon Pass & the Tehachapi Loop. The weather looks good - I think I'll go (who knows when I'll get the chance to see these spots and many people, hearing of the trip I'm on, say DO IT - DO IT NOW).

First route is to take S1 / Sunrise Hwy - suggested by both Mike and Miles (San Diego STn'er). It was a nice ride - sun to my back for most of the route.

Cajon Pass next up - off I go - night driving with Interstates to slog through the urban areas. Morning will bring some good lighting for pictures.
Video
Sunrise Hwy, Moonrise
2005-11-15.m1v
MPG, 5 MB, 40 sec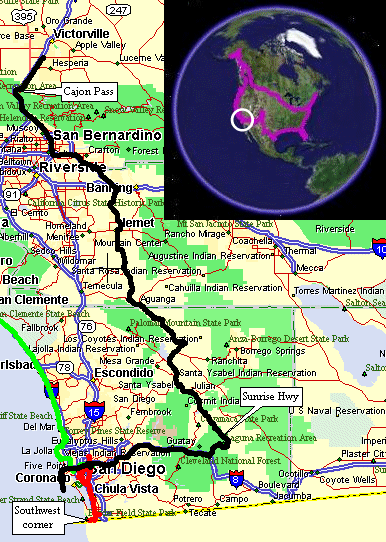 Sue and Mike Coan
Hosts for the past couple nights in addition to the makers of the heated clothing / temp controller I am using
(
www.warmnsafe.com
)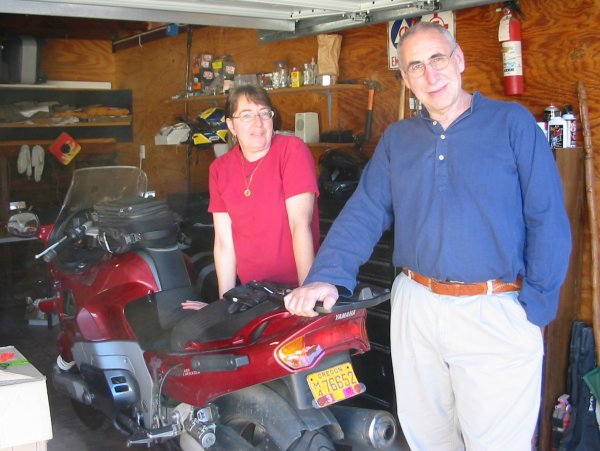 Cabrillo National Monument
(west of downtown San Diego)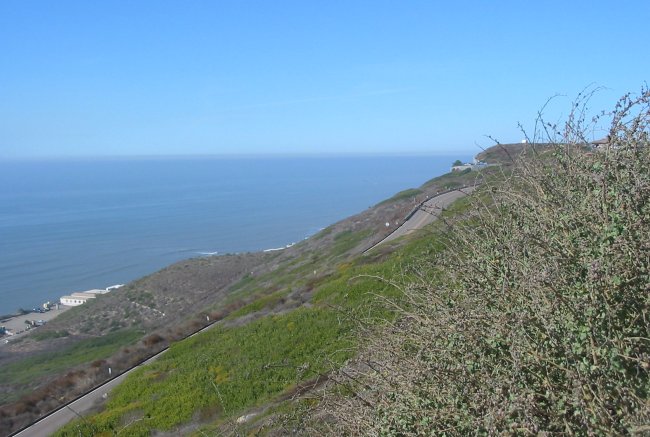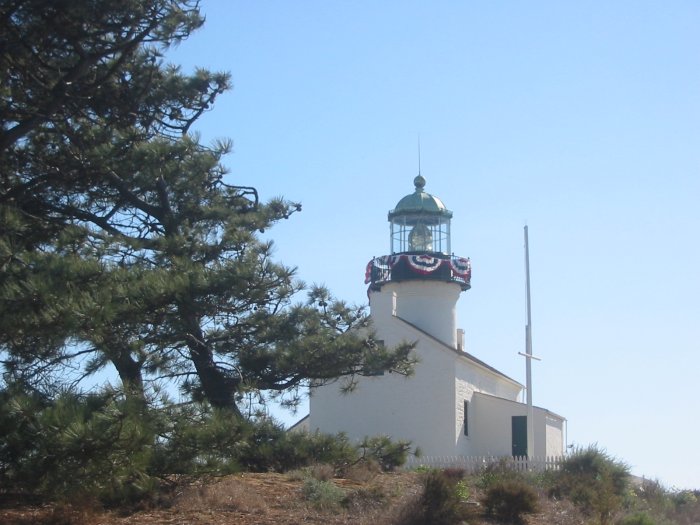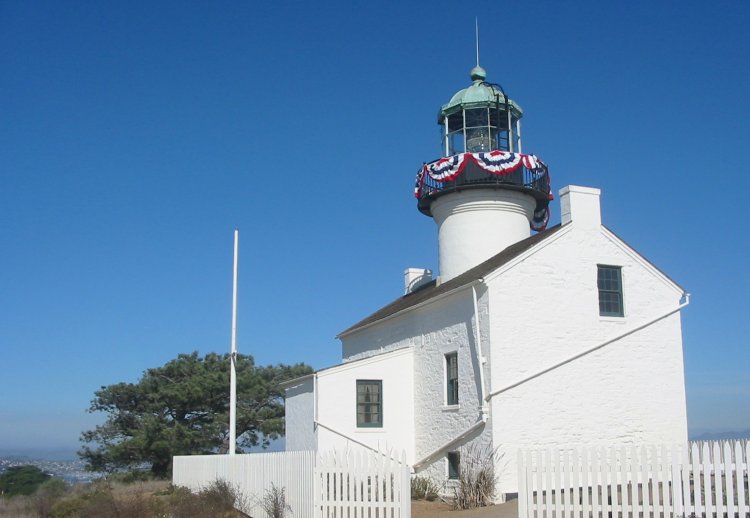 Looking up at the lighthouse light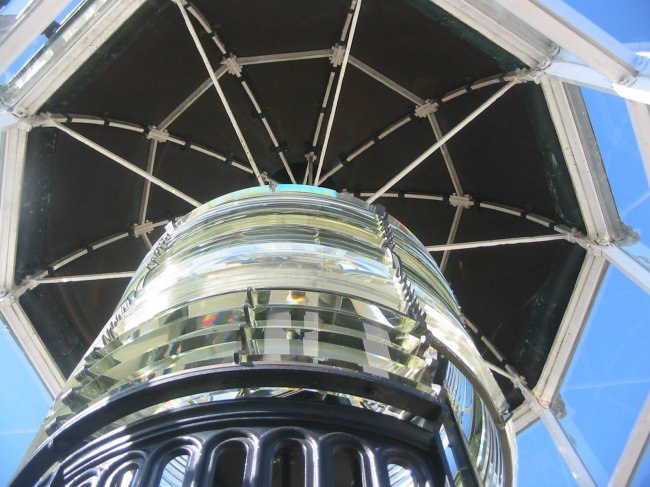 From that high spot - looking down the spiral stairs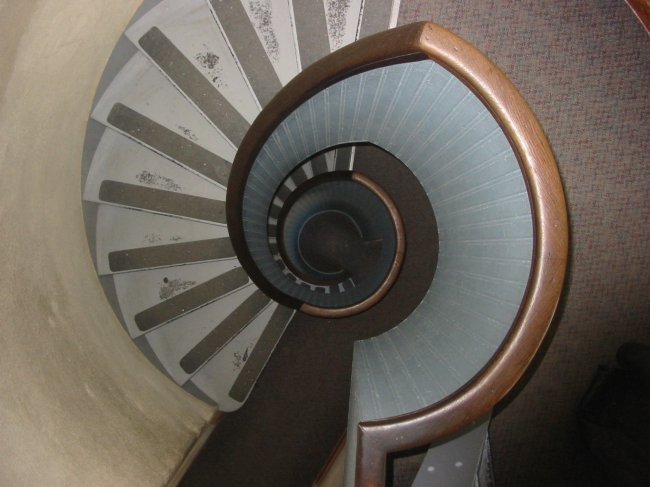 Looking east towards downtown San Diego (left pane)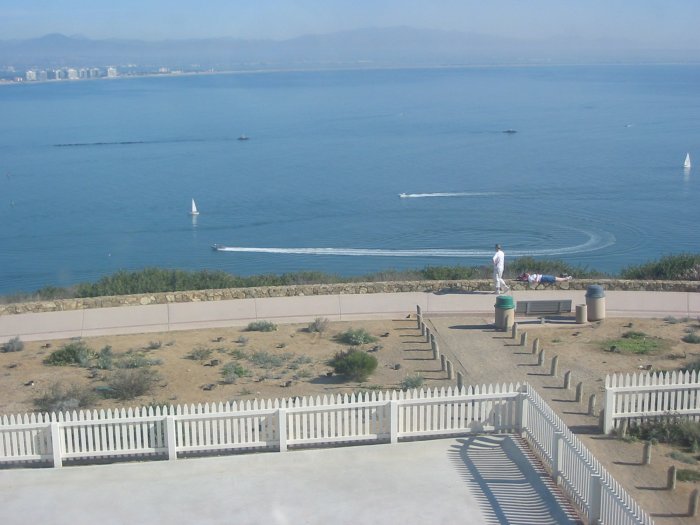 Light house lamp assembly
Click for a larger size

Looking east towards San Diego
Downtown in the mid-right of the picture. North Island NAS / Halsey Field is the large open land mass in the center.
Click for a larger size

So, does the bike look cleaner!
An hour or two with a towel and rinse hose at the Coan home.
Out in the ocean - a couple personal watercraft out jumping waves.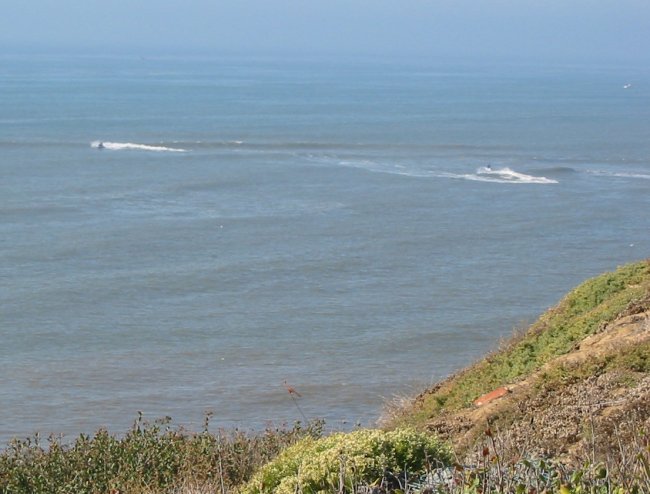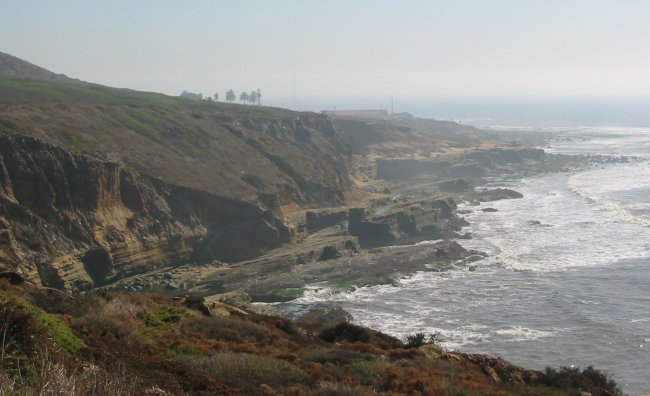 Fort Rosecrans Military Reservation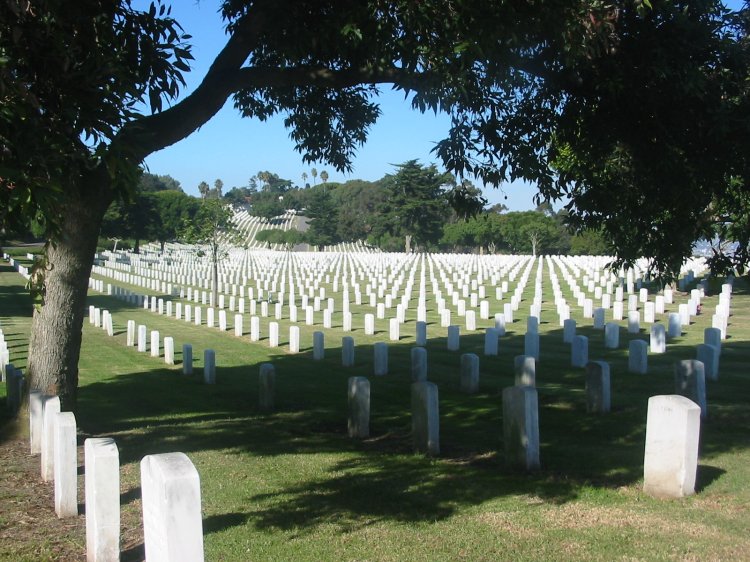 Near Ocean Beach CA (west of San Diego)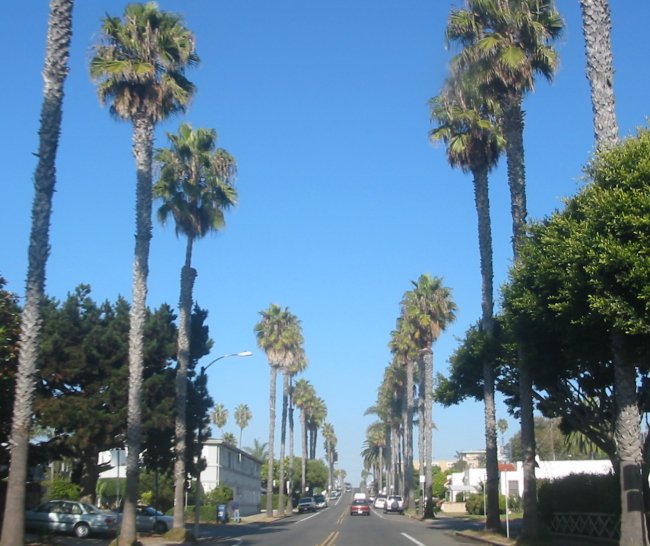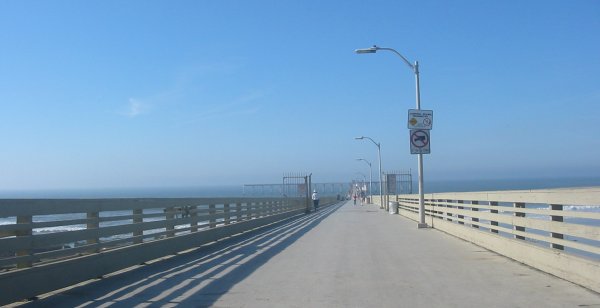 Beach at Ocean Beach CA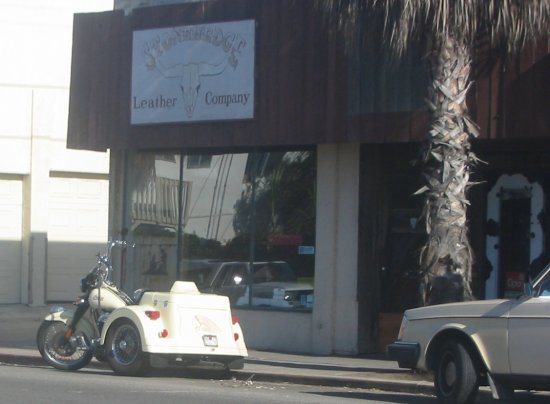 Forty miles East of San Diego - heading north on County S1 - Sunrise Highway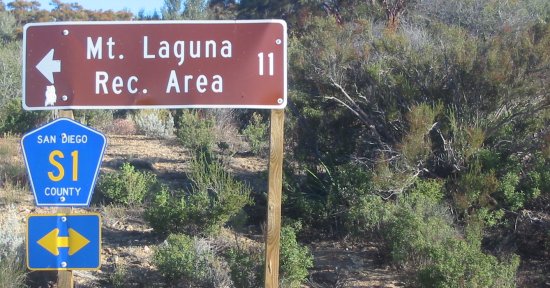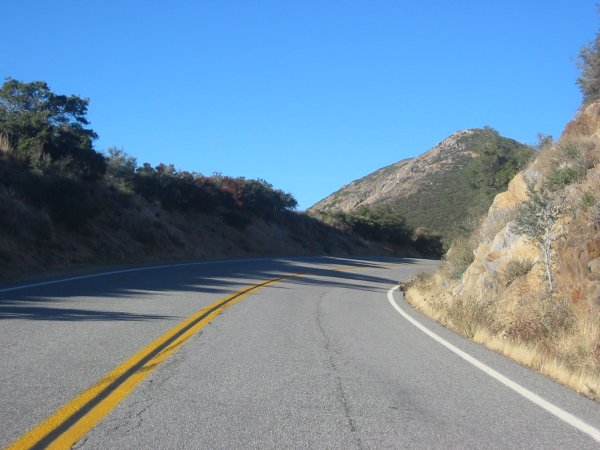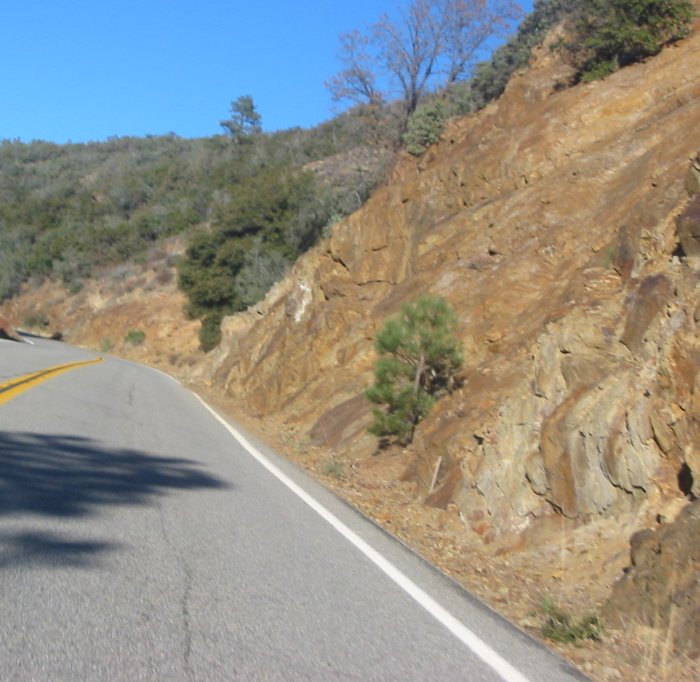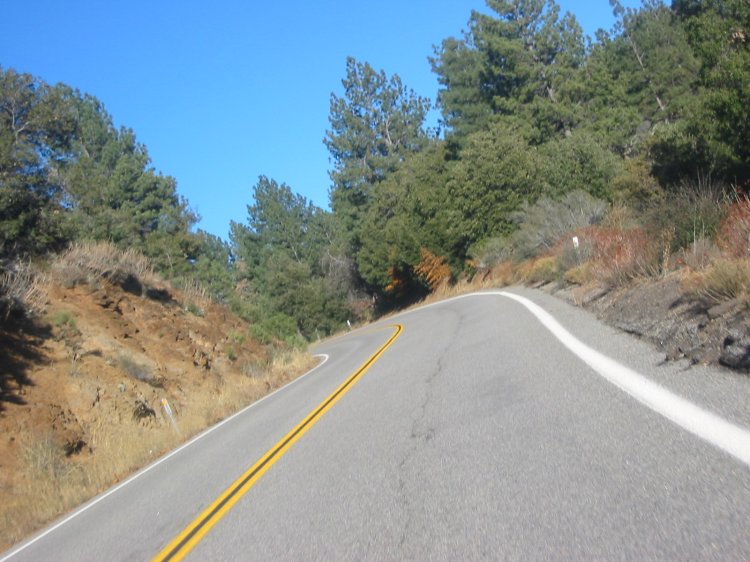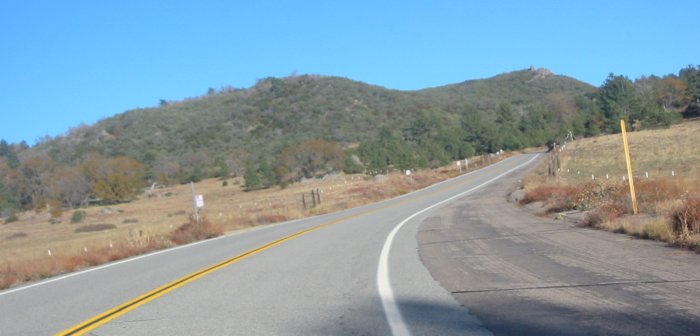 6000+ feet up.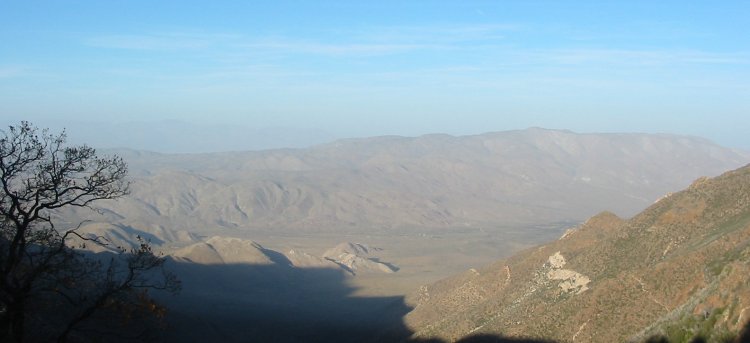 Click for a larger size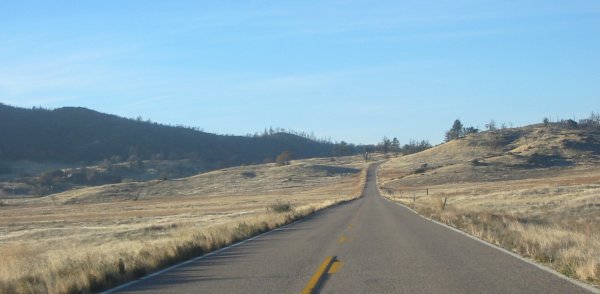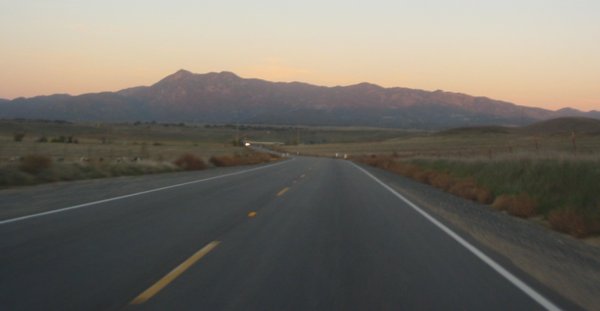 Moonrise
Click for a larger size

Julie - look familiar?