Nov 12, 2005 - Saturday
Cambria CA To Westminster CA


A long day.

Wake up in Cambria and set down in Westminster (Huntington Beach). I'll have to check the GPS stats - it shows a 400 mile day but I don't think I was out for 400 miles. Checking via the map software - yep 400 miles.

Cambria to the Santa Monica mountains was a thru shot. A lunch stop, in I think Lompoc, I listened to some hanger flying at a Subway - always fun.

The closer to LA I progressed the more congested the traffic became. Down at the Santa Monica Mountains I took a left and headed up for some hills. With darkness I headed down and went in search of the Santa Monica hostel. That found I decided to keep moving. It was recommended by the folks in Cambria but it was an urban setting and I was unsure as to parking.

Processing south through L.A. at night was perhaps a good thing - less traffic - and some nice city lights. I took a peek at Huntington Beach but moved inland a bit and grabbed a hotel. Long Day Done.
Video
US 1, Canyon roads near Malibu, Lane Splitting, stoplight filtering
2005-11-12.mpg
MPG, 19.3 MB, 2 min 27 sec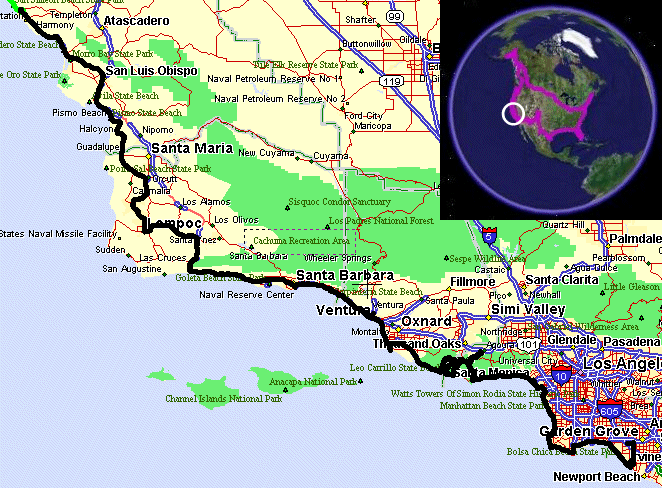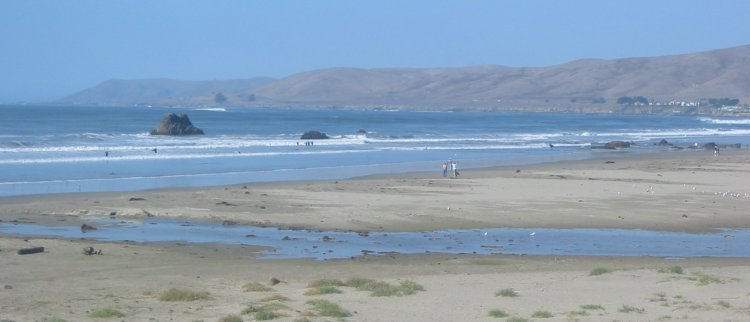 This little car blew by me - out on the empty roads

Always a fun sign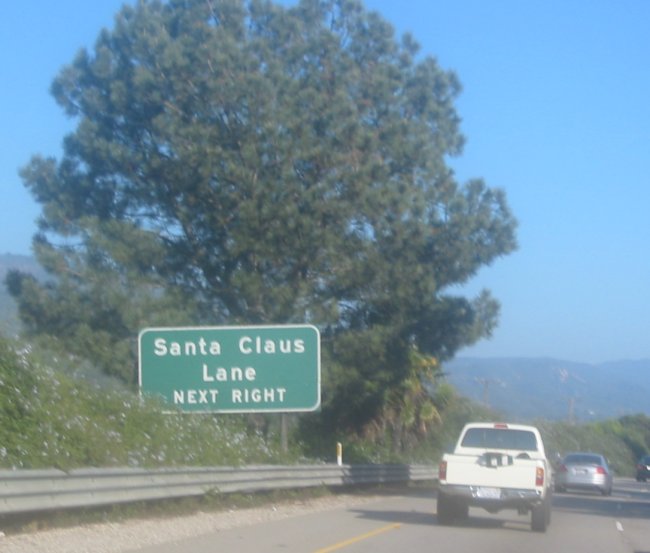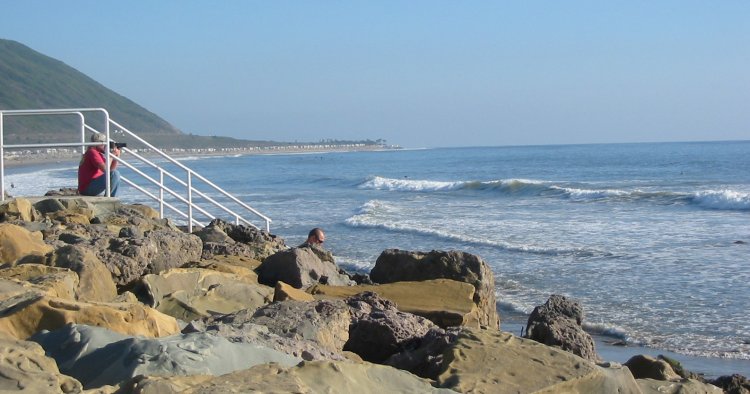 Click for a larger size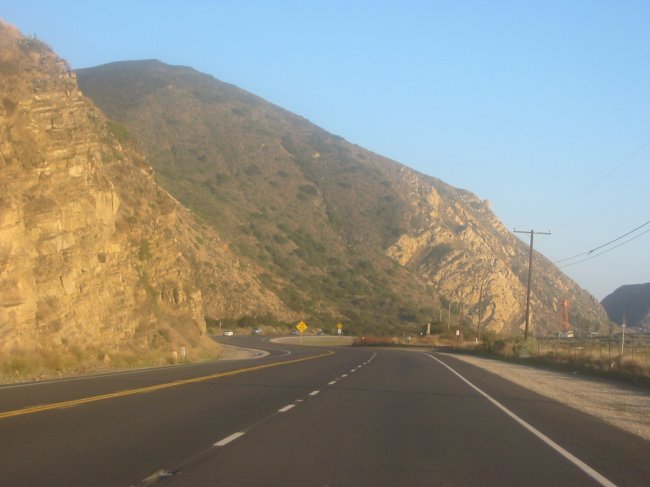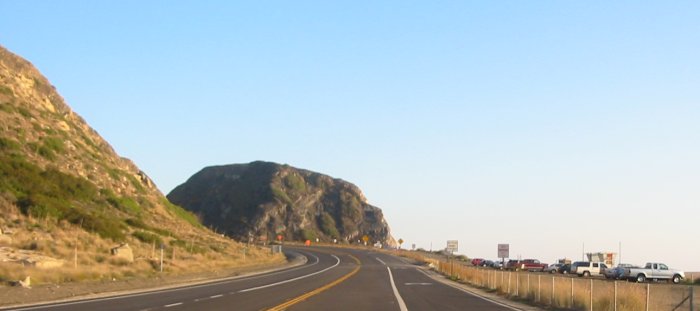 Some sort of traffic holdup...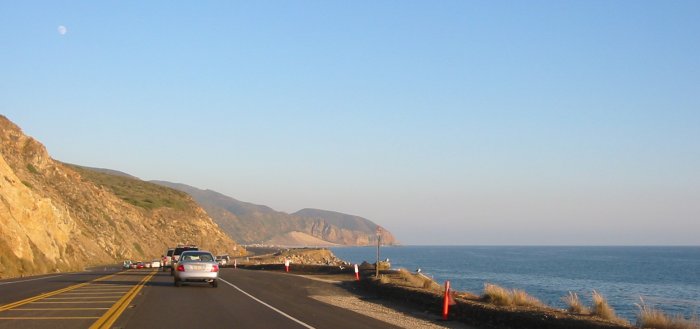 Ahhhh - the reason just rounded the corner - and tucked behind cover of the car carrier - with a camera truck following.
Perhaps some new car getting a commercial shot.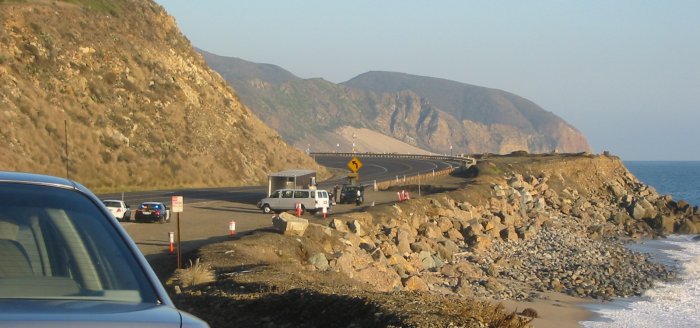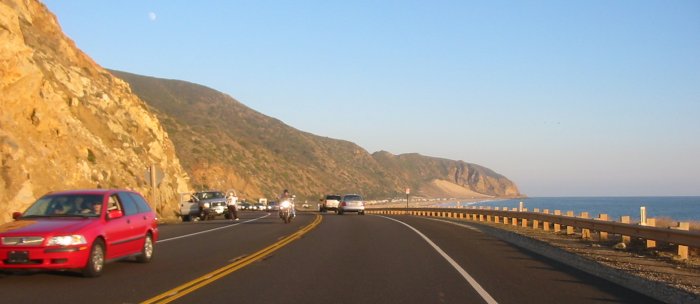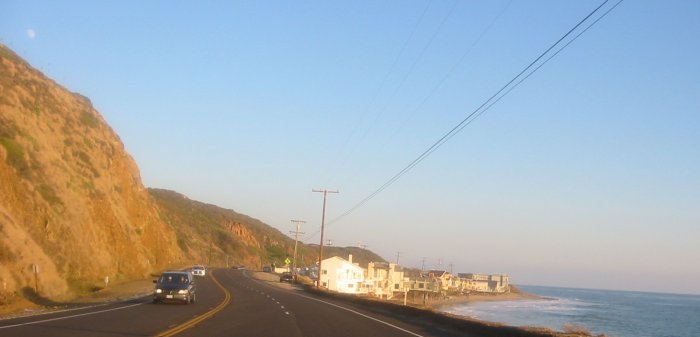 Near the Santa Barbara mountains - heading up into some twisty hill roads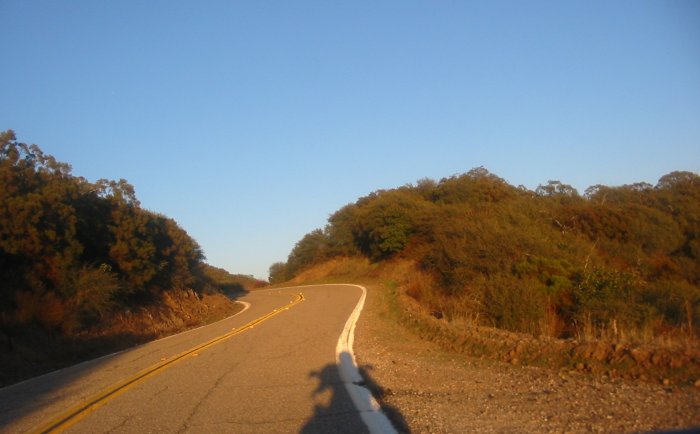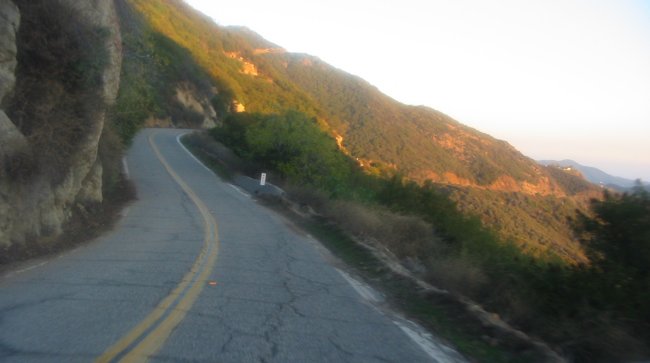 Another - "which is better picture" - without the road (this pic) or with the road (next pic)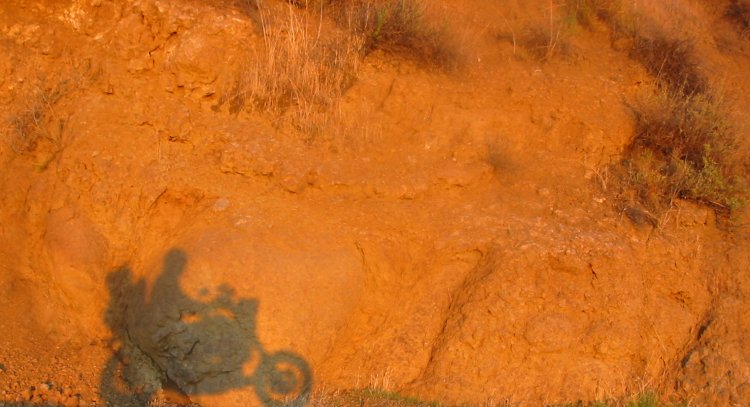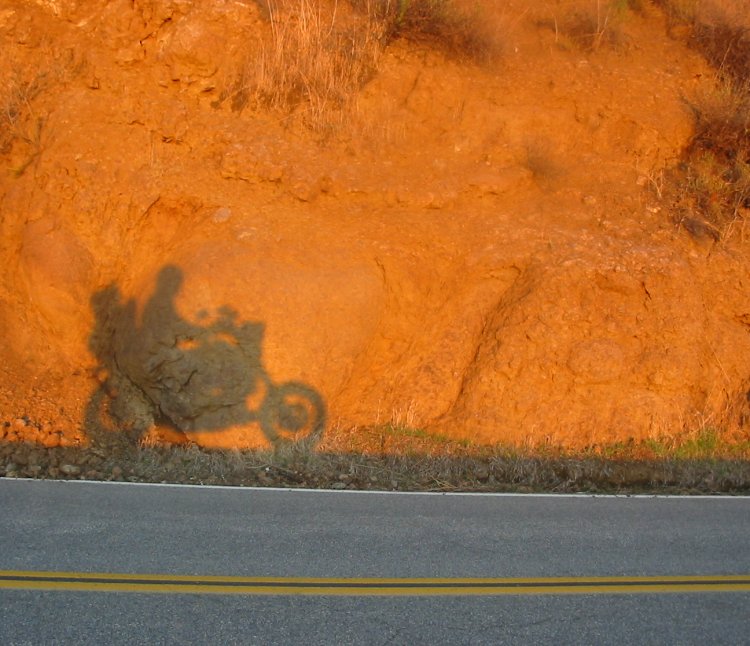 Sunset, hills, curves - nice place California is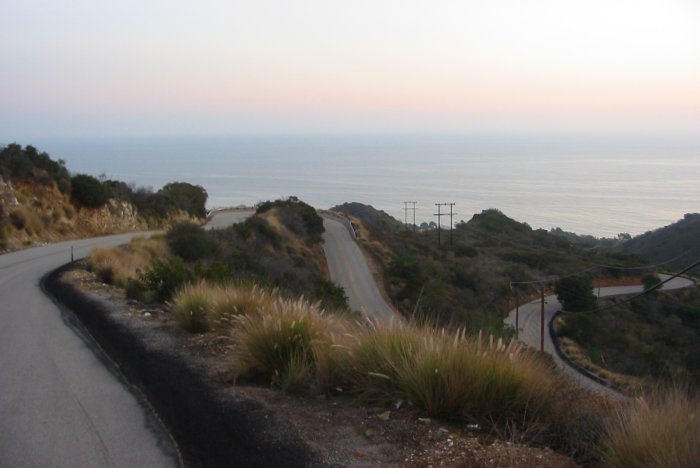 And if you want to visit where the above picture was from: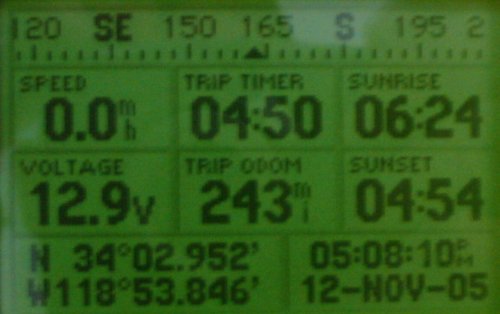 Blue light bridge over the port of L.A.