Nov 11, 2005 - Friday
Monterey CA To Cambria CA


An early morning - 7:30 or so - but with the daylight time switch the sun was in the same spot in the sky. A quick pack and a trip down to the water. Not too long with the water - I'll see much more of it the next few days. Next stop - something that wasn't really on any mental list - but became so when I saw the sign - Laguna Seca Raceway. It's close by so why not. Skip Barber is having some class sessions so some activity will be about.

The raceway sits on county "park" land. Pros/cons - they want $6 for "day use" activities so simply driving around the area is "day use". The flip side is that the place is mostly open to the public - which make the $6 worth it. The area also has campground facilities - several RV's were about. Other than the school activity and the RV's the place was empty.

I poked about - pretty much into any spot that was open. Behind the main grandstands I decided to park and eat a snack while watching some of the cars tool about the school 'track'. Shortly one open wheeled car took to the track for multiple laps. Having enough to eat, coming up on a fox kicking about the grandstands (looking for food), and not having anyone offer to have me ride a lap of the track I headed out.

Back on US 1 I'd stop occasinally for some pictures. Signs for Hearst Castle started to be spotted - I'll stop in and see what it's about. The timing was right so I went on a tour - Tour #1 (of 4). What a place. The guy built a huge complex on what was a favorite camping hill of his. If you're in the area - check it out.
Video
( I did have video of the race track and the Hearst Castle -
but I now can not find the tape - perhaps it will show up some time )
Downtown Monterey at the water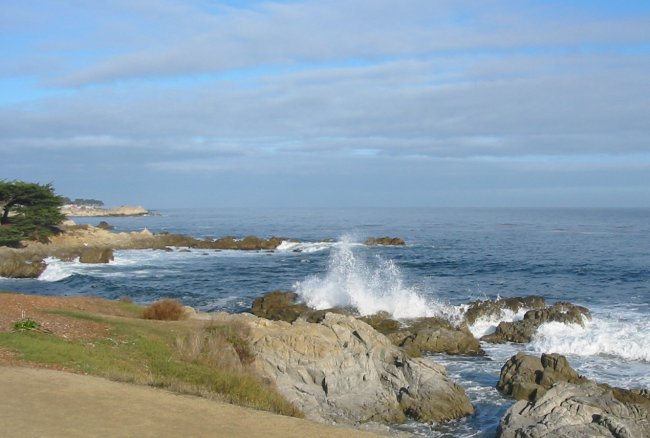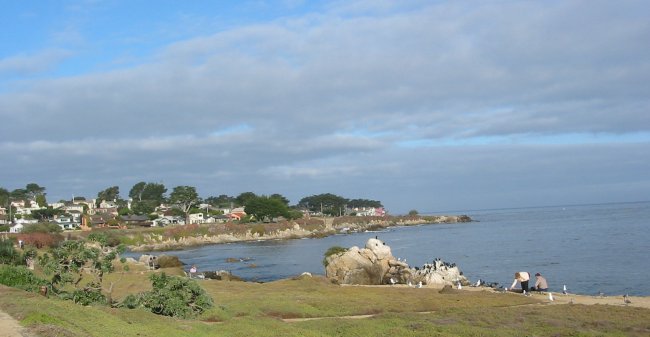 The nice golf course - Pebble Beach IIRC
I had to turn around to get a shot of this tree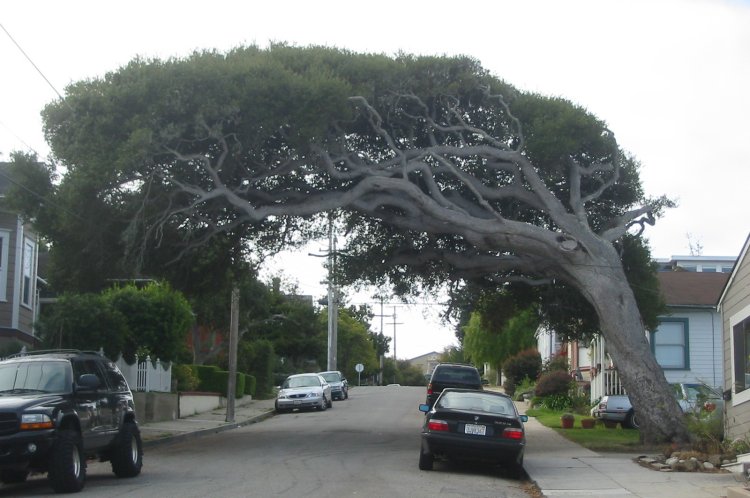 Tunnel in Monterey - odd to see a tunnel here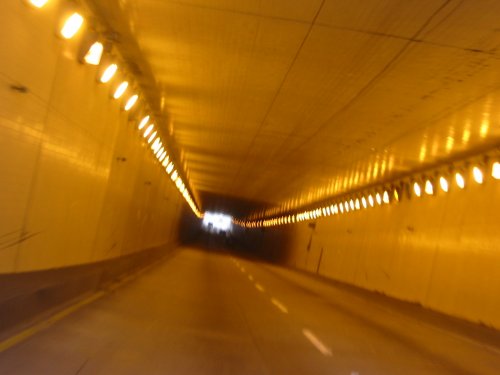 Entrance and map at Laguna Seca raceway.
The place seems to be on a county park / campground. While there was no race going on there were a few RV's using the campgrounds.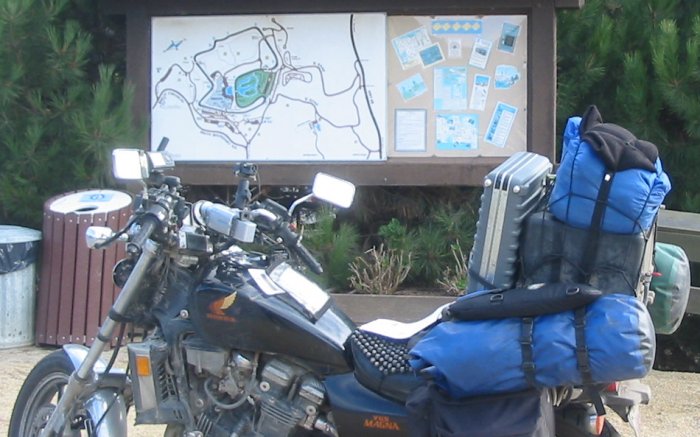 As I entered these grandstands a fox, who was up there looking for scraps, was startled to see me. I was blocking the only way in/out and it knew it.
I moved to the side and when I was far enough out of its way it made a run for the exit. Not more than 20 feet later it knew it was safe and sat down to watch me.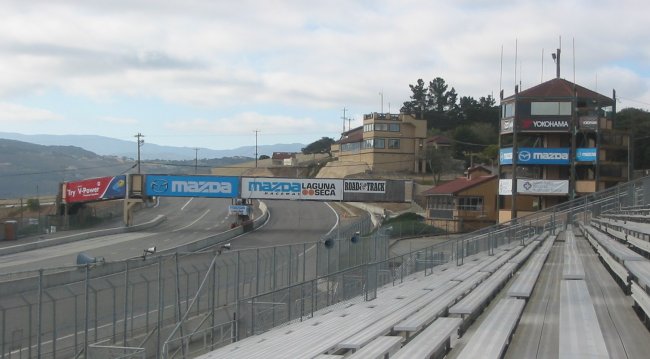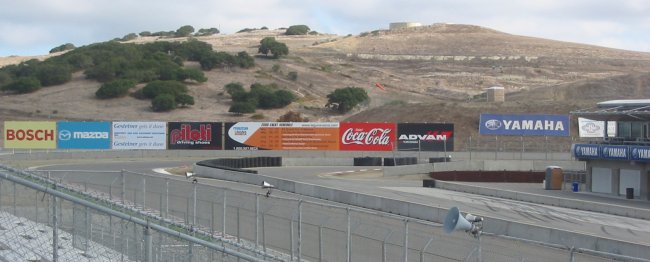 There was not much going on - which was nice as I could walk / ride / see so many places of the facility.
Skip Barber class in session. Students in the cars ready to hit the parking lot track.


This single car took to the main track for many laps.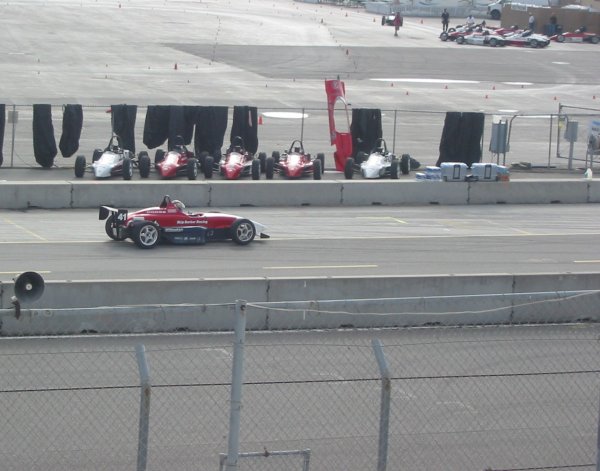 The students zipping about (and some wiping out).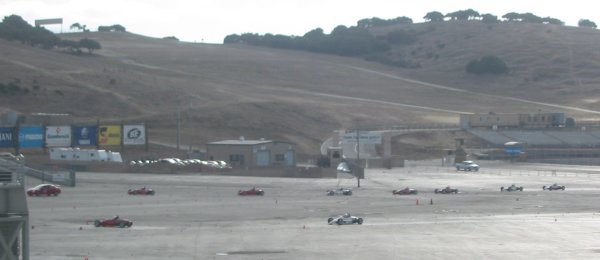 Single car coming from the back course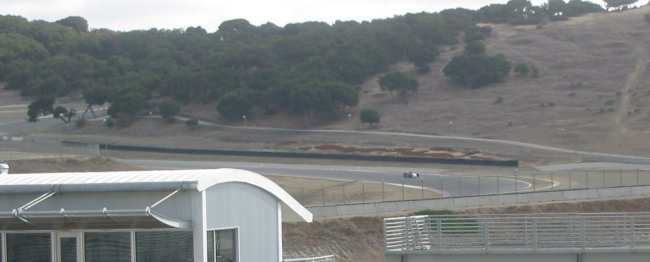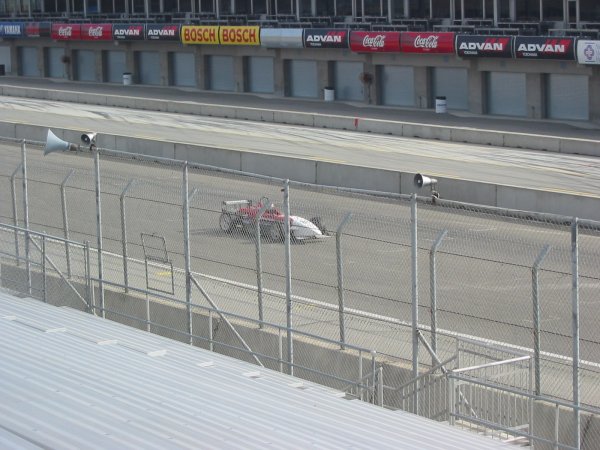 Busted parts memorial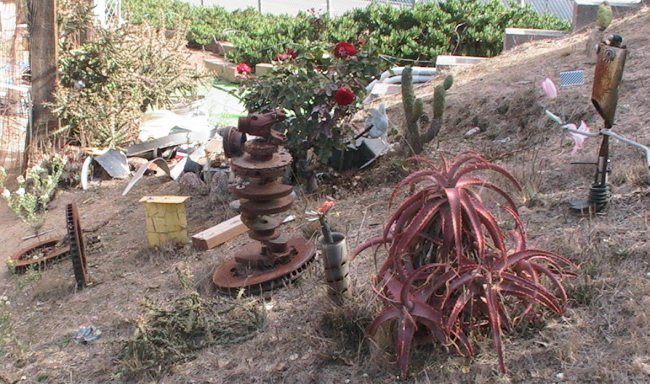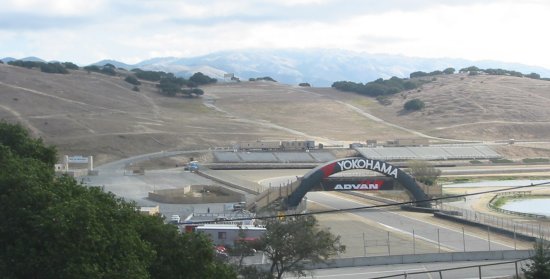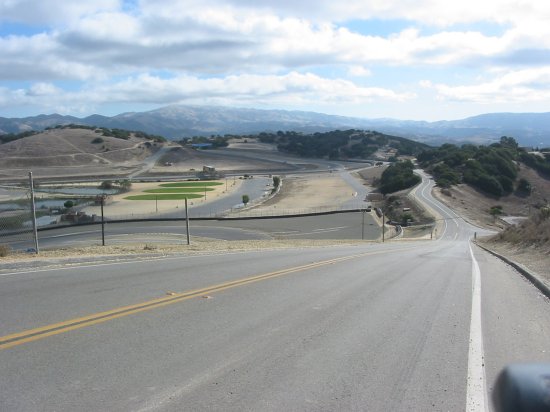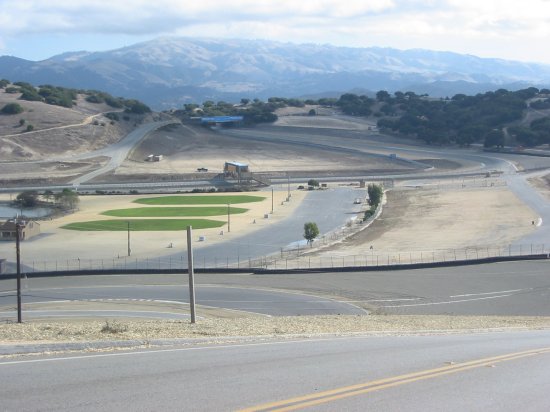 Out on the coast - heading south.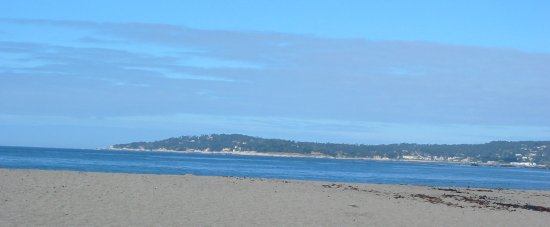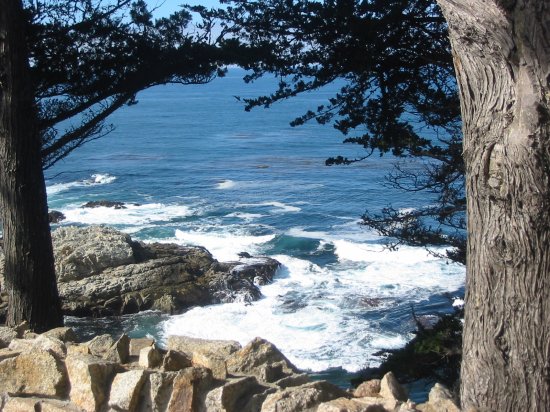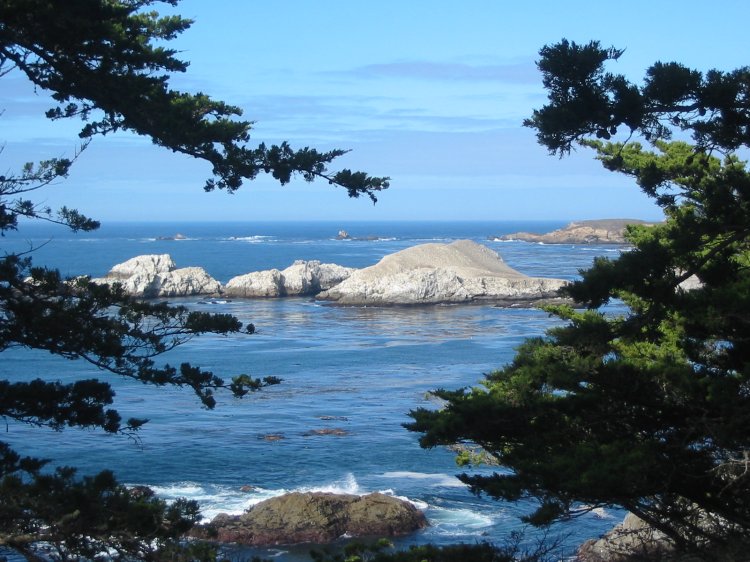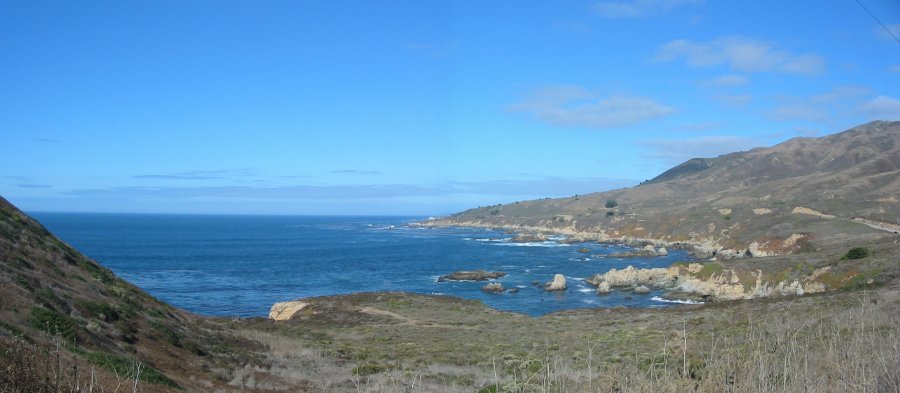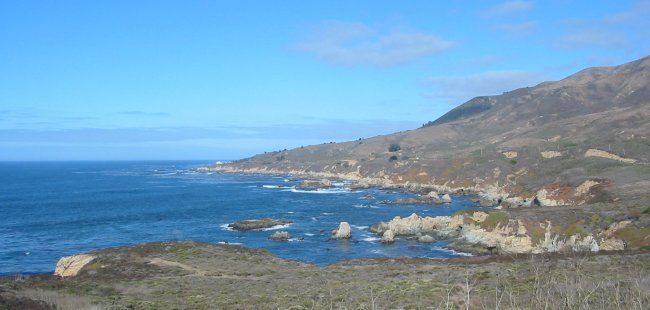 OK THEN!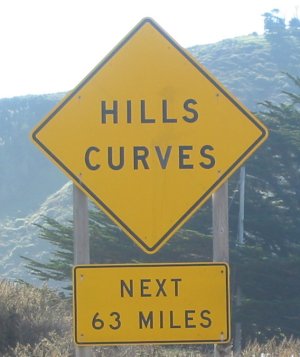 I saw this nice Kawasaki at a vista point but didn't initially see the owner (was behind me - across the road - taking pix).
I took a few shots with it and tucked a contact card on the seat.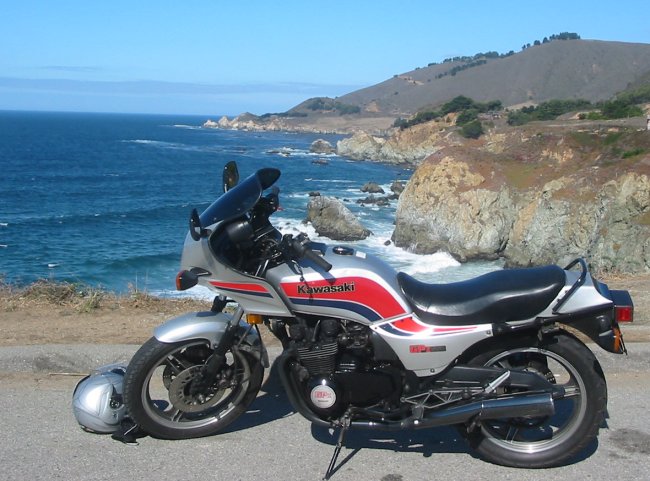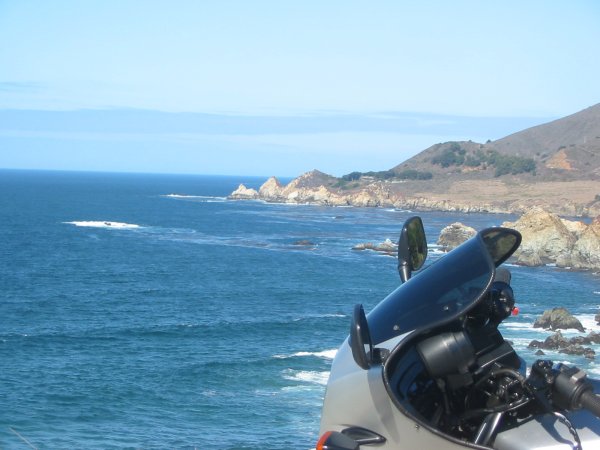 Not quite as picturesque as the Kawi - that's OK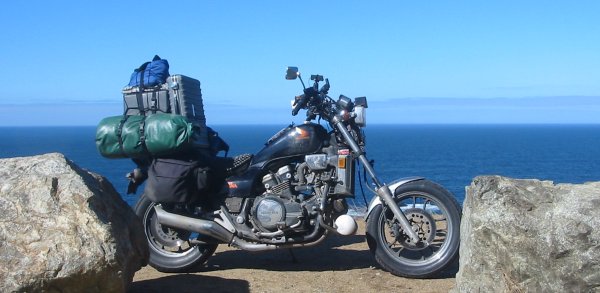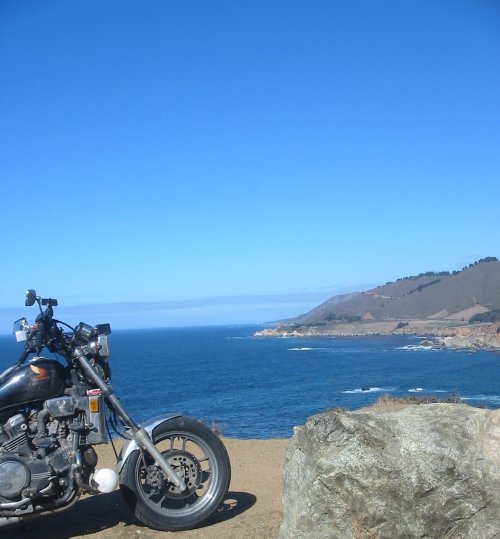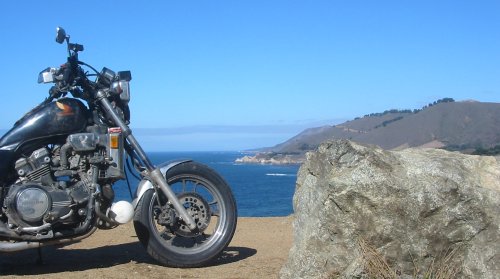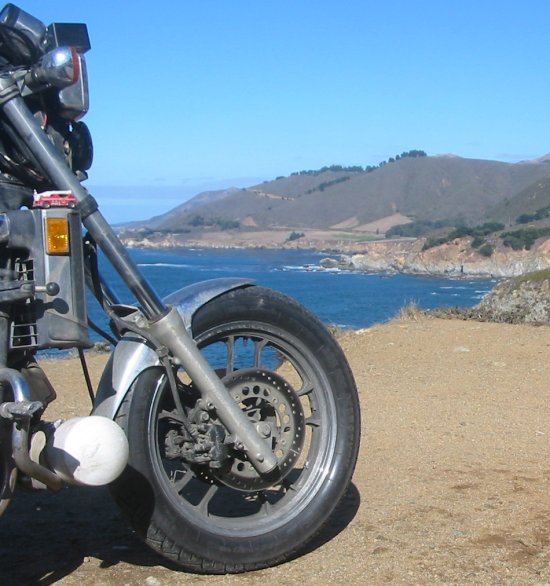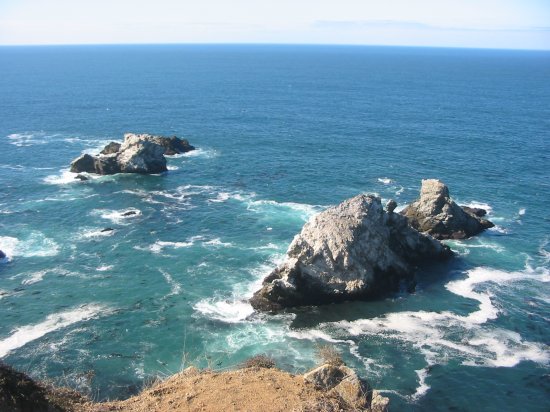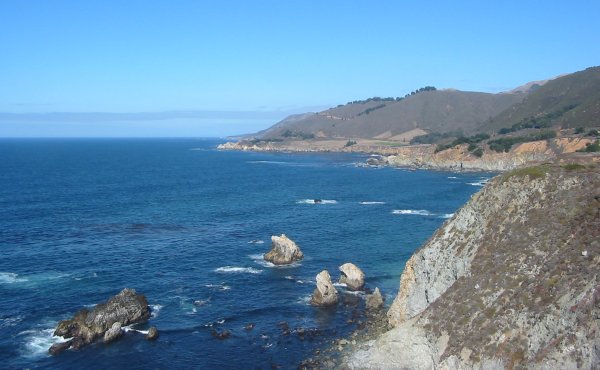 Hmmm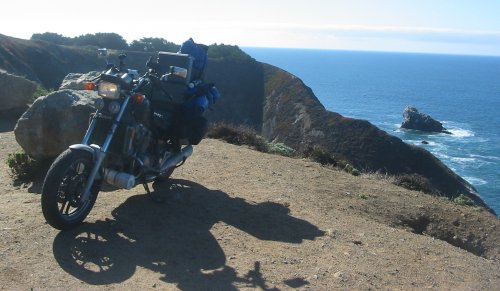 I think just about every person who rides US 1 has a picture of this bridge....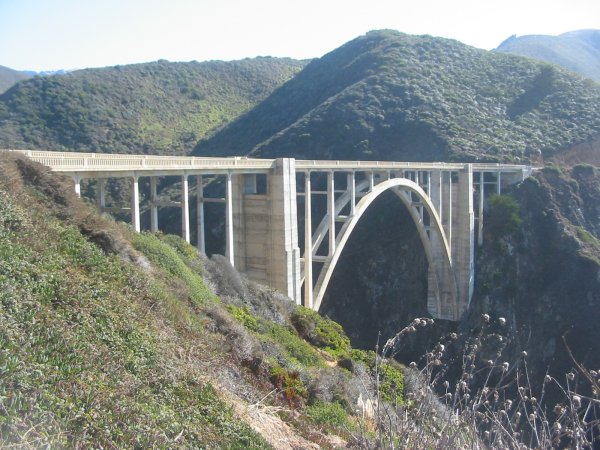 How's this for a route to have? I bet this guy has seniority.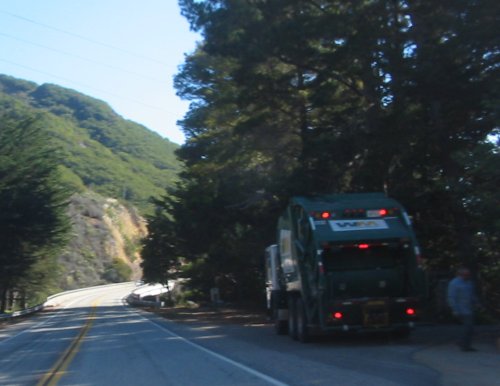 Click for a larger size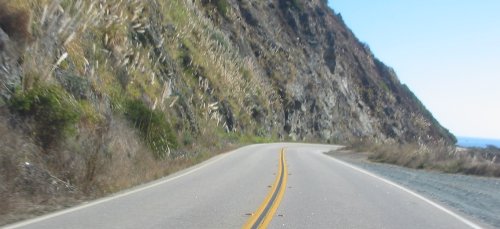 Click for a larger size

Hwy 1 cut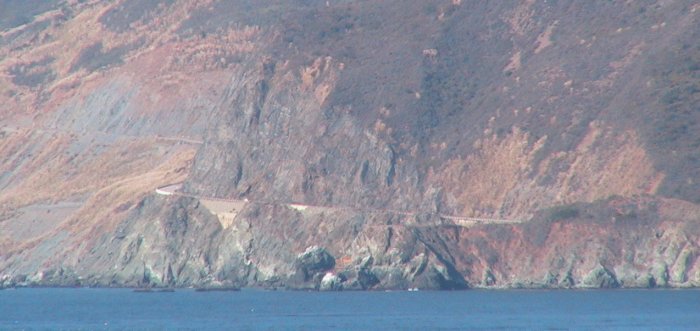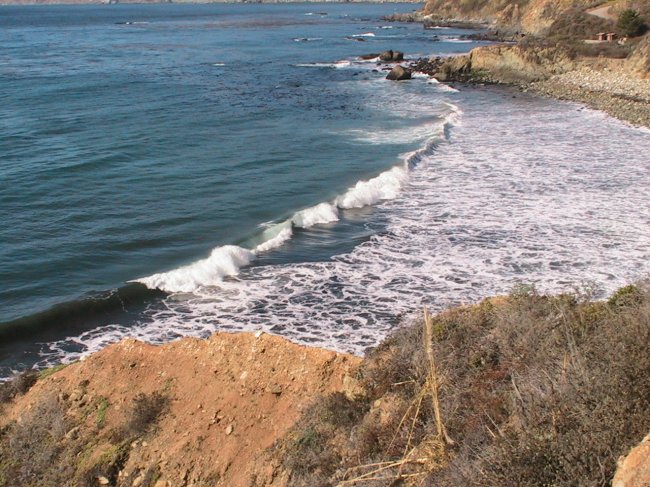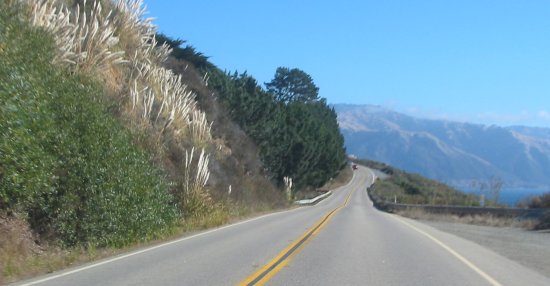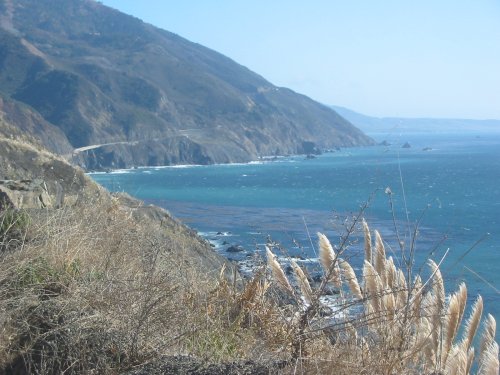 ---
Hearst Castle
www.HearstCastle.com
It's been said prior that I'm not much of one for history (Colonial Williamsburg was cool) or buildings - but this is one where I went out of my way - and I'm glad I did.
The tour was $20 and lasted an hour or two. Narration was fantastic! I would certainly take one of the other three tours should I be in the area.
The Hearst "kid" enjoyed camping on this "hill". When he grew up and had access to some funds he started to build a summer ranch.
A few pictures are listed here - to see thr rest that I took
click this link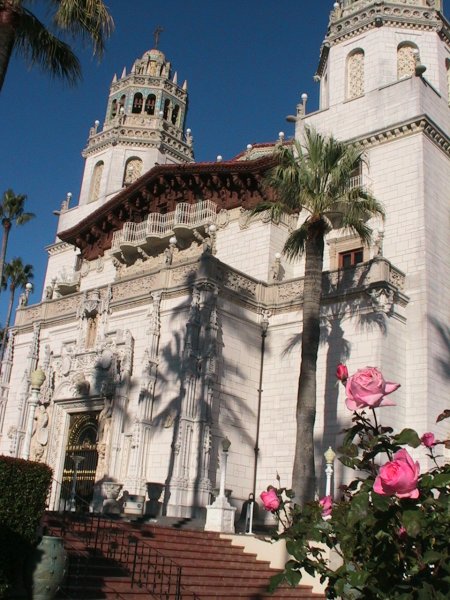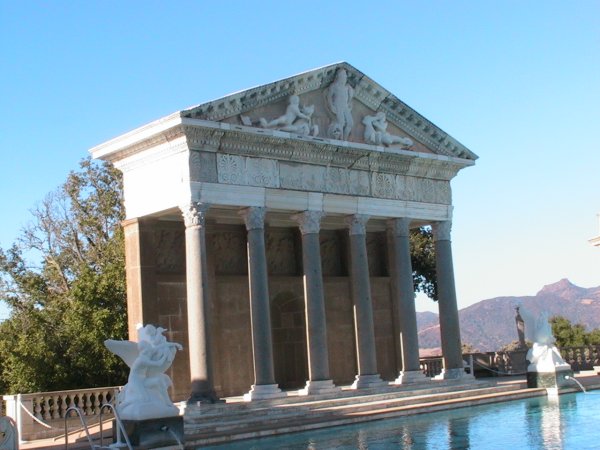 Outdoor, heated pool.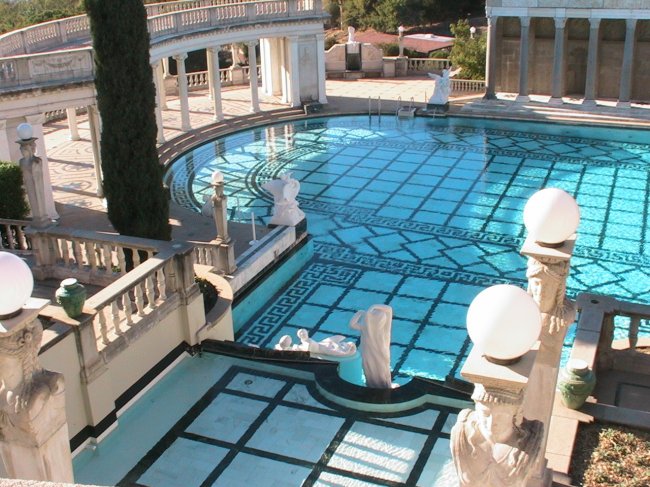 Social room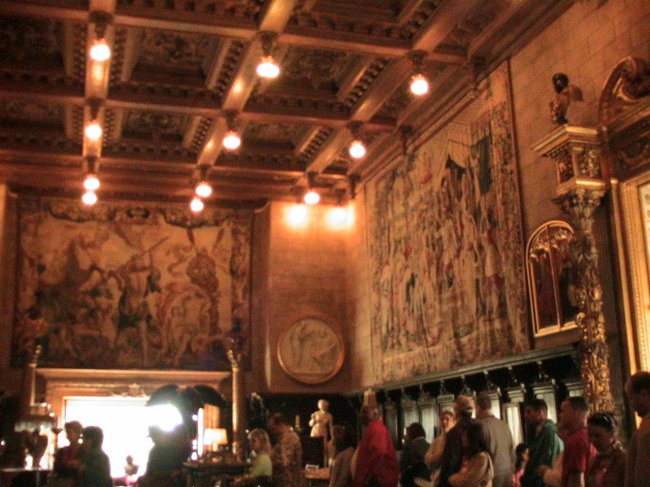 Indoor pool