Nov 10, 2005 - Thursday
Midpines CA To Monterey CA


Head out of the YB hostel and get back to the coast. The route will be mostly the same roads that I came here on. A slight deviation near the coast as I'll veer south a bit towards Monterey.

The morning started nice but after a quick In-n-Out lunch at Merced, CA I could see clouds and rain on the horizon. Before getting too close I decided to pull off and pack the cameras and unpack the rain coat. Small spits of rain for a while then constant rain as I went up and over the hills.

The bike did its expected "drop a cylinder" routine most of the way up the hills and down the other side. No issue keeping speed while I tried to be nice to the throttle. Down on the flats the roads dried and ten minutes later the bike was back to running with full pep.

Process down the bustling roads out to Monterey. A decision - push further south or stop here and tend to chores? Tend to chores. More sports drink (Gatorade / Poweraide), process some I-net tasks, laundry, and document (map out) hostels between here and San Diego. Right now it's 9:41pm and I'm getting ready to move laundry from the washer to the dryer - then head next door (the Bulldog British Pub) to get a drink (have to oblige as they kindly gave me laundry change).
Follow the black track line - start at the top right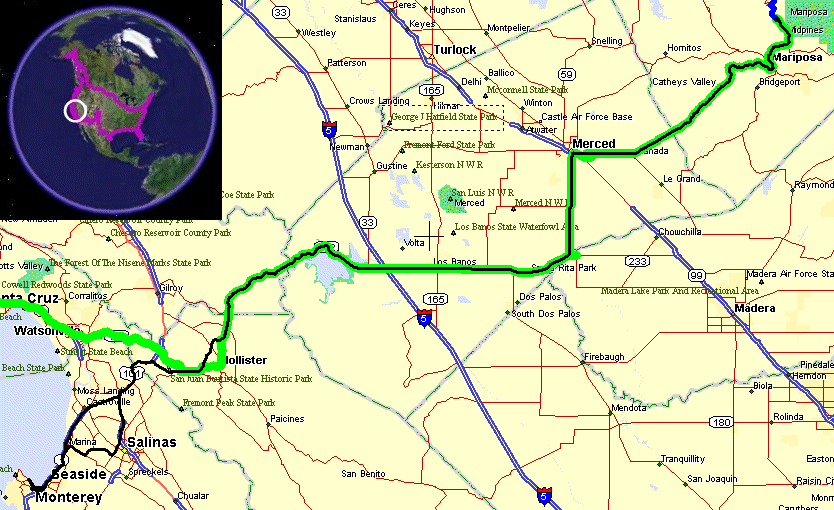 Leaving the YB hostel I noticed this newspaper lining in the drawer I used - A date fairly close to my birth date.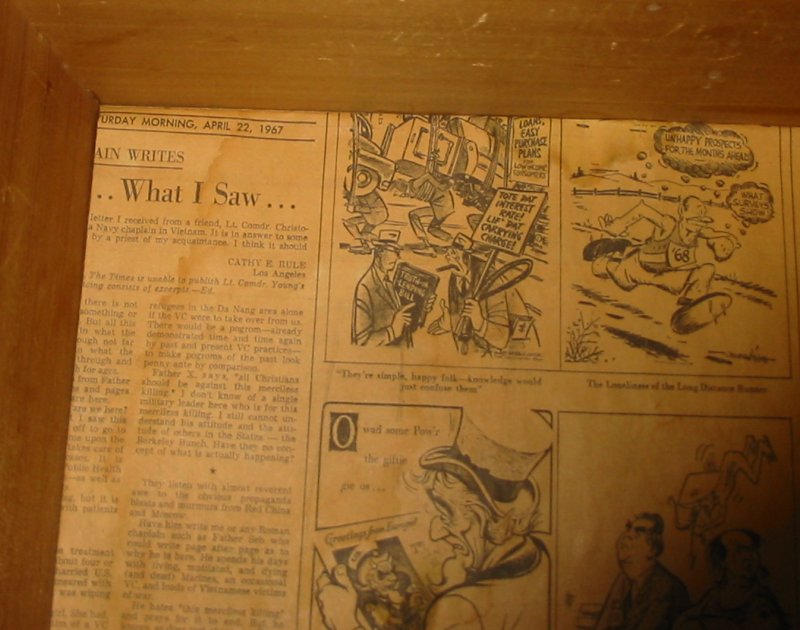 A BNSF eastbound east of Merced CA