Nov 7, 2005 - Monday
Santa Cruz, CA To Midpines, CA (Yosemite)


This is a bit of a "process miles" type of day. The destination is the Yosemite Bug hotel/hostel/campgrounds in Midpines, CA - a quick 25 miles from Yosemite's valley.

Before leaving town I wanted to do two things - try to find the "Whole Earth Restaurant" at UC-Santa Cruz (I had eaten there on the 1987 trip) and to see the Monarch butterflies down at the park.

I drove through the busy UC-SC campus for a bit, asked a few questions, but was unable to find the restaurant. I received two answers - neither of which reflected it was the same restaurant. One said it was under construction - mexican food perhaps while another thought it was the current bookstore. I drove for a bit but didn't see anything that could have been it - perhaps if I had created a GPS track (like I do now) back then I'd be able to re-trace the tracks and find the place.

I left for the Natural Bridges Beach State Park. The attendant at the entrance (fee for beach parking) didn't have change for my entrance but when he heard I was there for the butterflies he said - just drive around the back of the park, park on the street, and walk in. Sweet - closer walk and free. I wasn't the only person at the other side of the park either.

Neat place. The Monarch butterflies migrate here yearly. I'm sure they have some website on the info out there. Perhaps I'll look it up before this gets posted. With the Monarch's absorbed I walked out and turned the key.

Out into the valley the roads were flat, straight and mainly fast. Not much need to stop. Low height crop agriculture was the mainstay. Before long the Yosemite Bug hostel was found. Nice place.
Video
Monarch Butterflies
2005-11-07-monarchs.m1v
MPG, 4.4 MB, 36 sec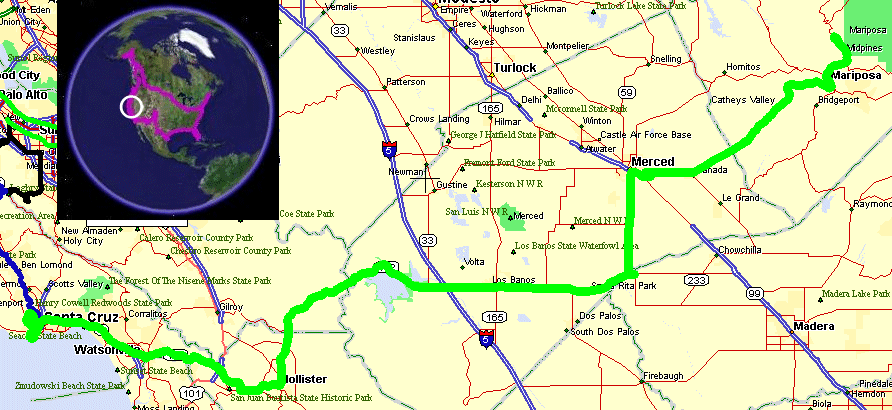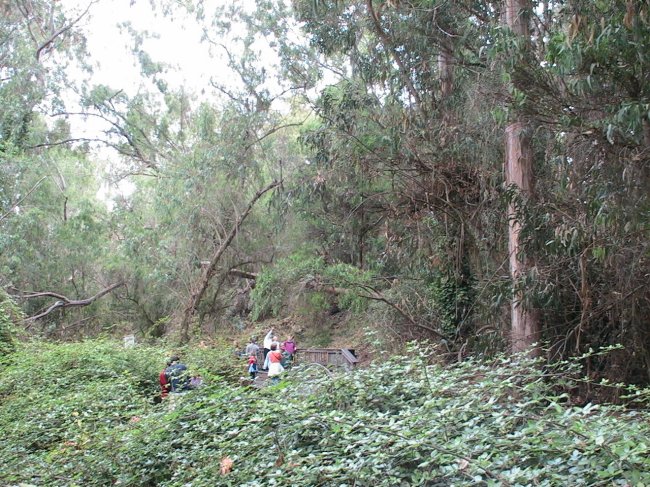 Info sign
(
click for a larger sign
- still difficult to read)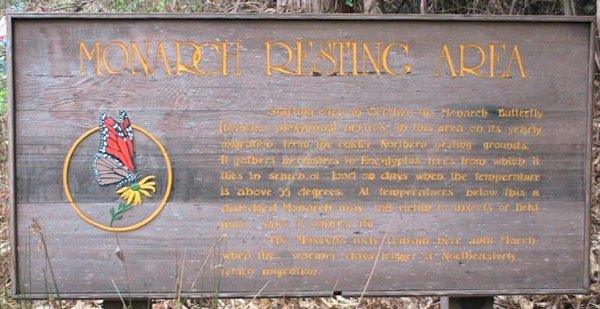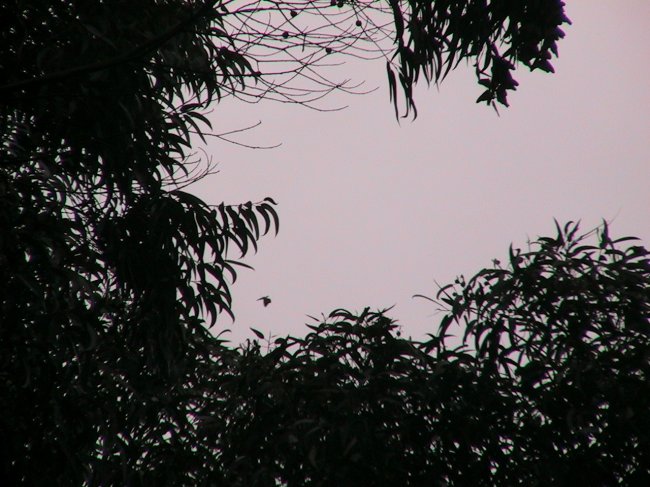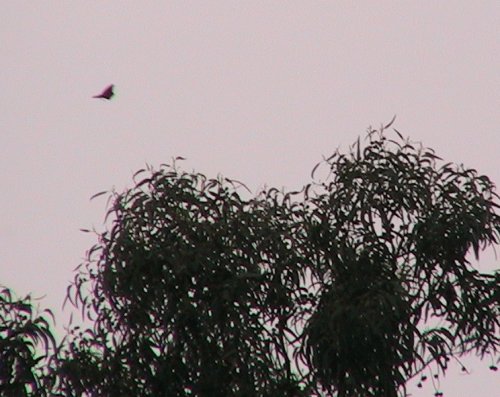 One flying, two more sitting on a branch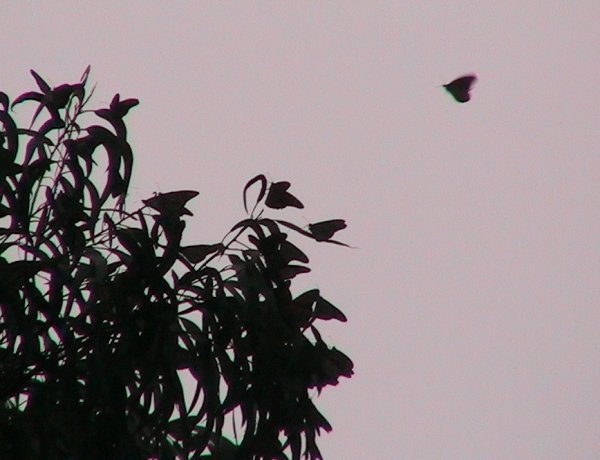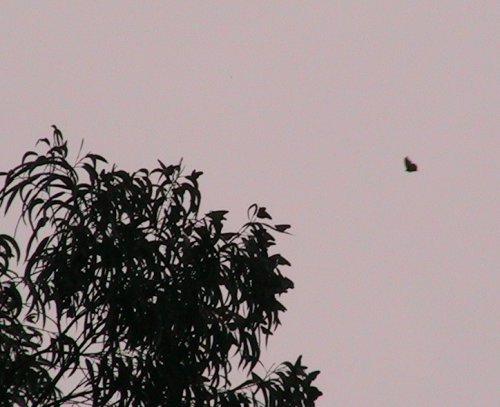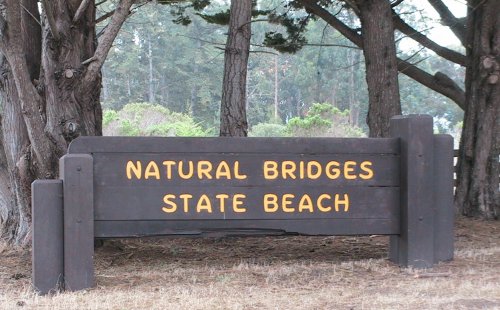 Eileen with Camille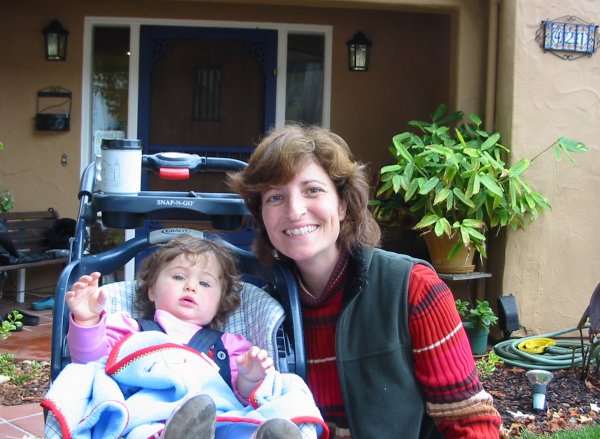 Old VW's rolling about
License plate tag says "My other vehicle is an Ultralight"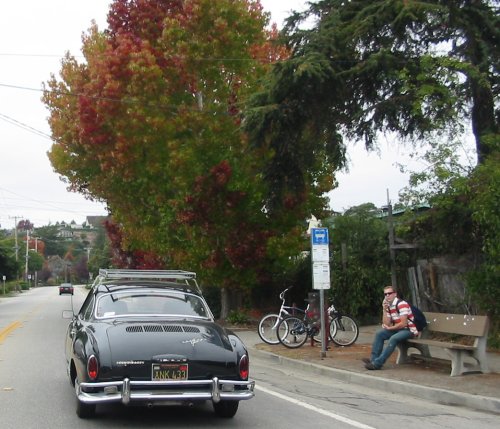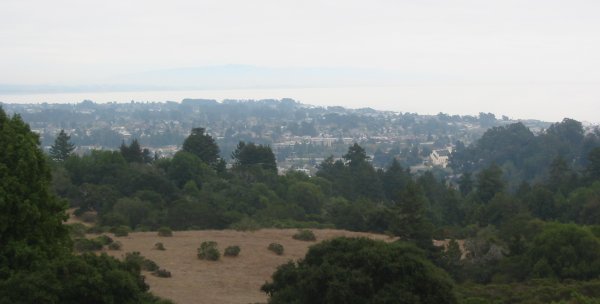 UC Santa Cruz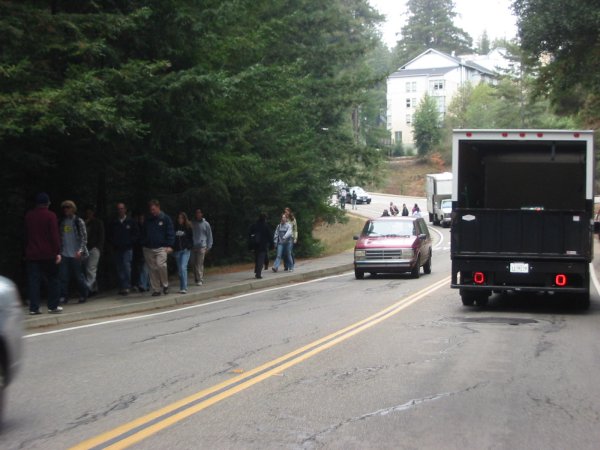 Low crops heading over to Midpines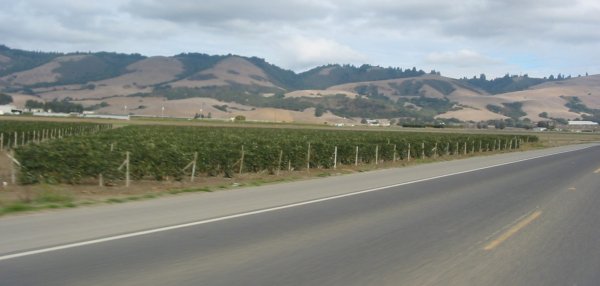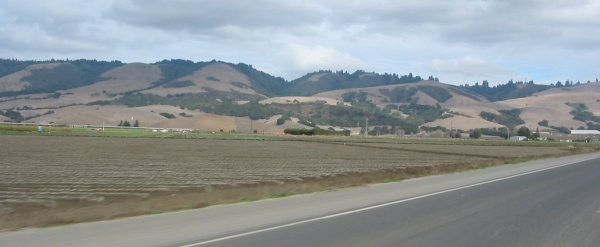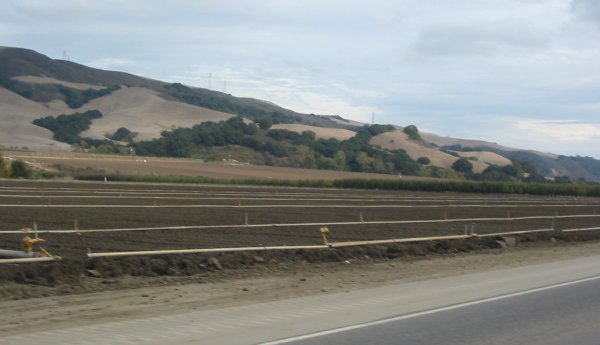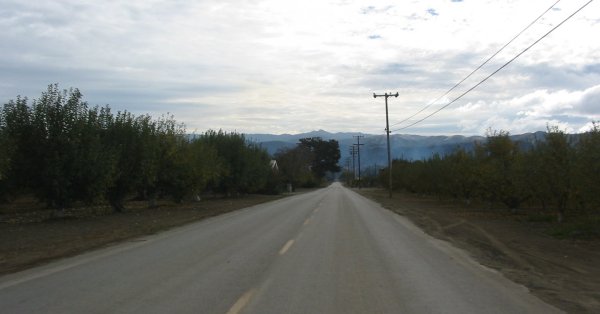 Popping over the hills to drop into the central valley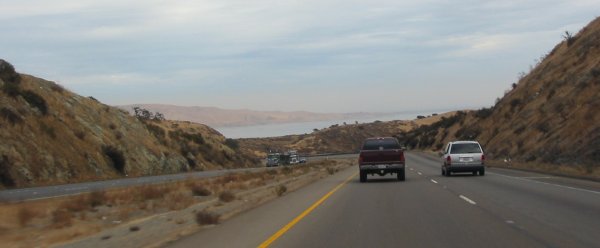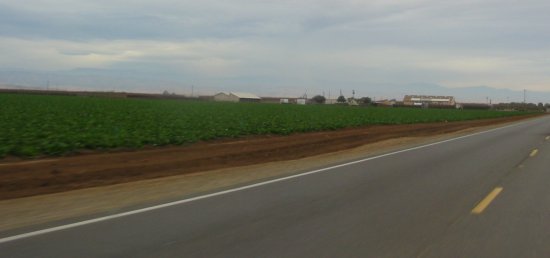 Mountains starting to be visible