Nov 2, 2005 - Wednesday
Sausalito, CA To Palo Alto, CA


Since I arrived at the hostel in the dark I wanted to spend some time riding about the place this morning. The morning was a nice one - no fog. Forts Barry and Cronchite, now mainly converted into state parks, had some gun emplacements to check out. The area is also called the Marin Headlands.

After poking about the area for a bit I headed out - and came across a semi with a wide load getting caught on the twisty roads. He came up a route that would not allow him to pass and found an intersection to slowly turn around at. Some people were just kicking back watching the show.

I headed down to a vista point for some pictures and not much later the semi slowly rumbled past - happy to be out of that predicament.

One shot of the semi before I merge on to cross the bridge. I didn't feel like I wanted to spend much time - if any - at the Presidio as I wanted to make some headway south. After passing the first exists for the presidio I kept moving on - but after a bit one more sign caught my eye - and I turned. I'm happy I did.

Winding through the Presidio I came to the south end of the bridge and the visitor center. Once there I started to walk about and take some pictures. When I could see Fort Point at the base of the bridge - and the parking lot by it - I remembered a couple "Golden Gate Bridge in the background" pictures - pictures where I wondered where they were taken from. The bridge was in the background but I could not figure out (from the one trip to the area many years back) where they could have been taken from. Now I knew. Now to get down there and click a picture or two of my own. Back on the bike I wound around to get down to the fort - done deal.

Another picture or two - one thanks to Cathy (sp?) with a nudge from her boyfriend - and I was again moving. This time I wound back through the Presidio taking an additional picture or two. Back on surface streets I headed out to Hwy 1 along the coast. Down the coast a bit the wind mill at Golden Gate Park was visible - a sight from the first trip to the area.

Stopping at a beach to picture a couple wind surfers I met Don (who sells KVM switches - Keyboard/Video/Mouse). We spoke for a bit and I headed out. Passing by Fort Funston I turned my head to see if it was anything I should stop for. YEP - I NEED TO STOP. Hang gliders were out having a good time with the winds and the 100+ foot cliff. I stopped and spoke with Ramone (not sure if I have the name right) who was setting up.

One he took off I spent some time taking stills and video - to be joined again by Don. More talking, watching and recording. Ramone landed (I didn't get much of his landing) and I watched as he disassembled his wing. We spoke about some of the flying characteristics - favorable wind types, flight restriction zones - along the beaches as well as height with the airports close by.

My next stop was to the Montara lighthouse hostel. The desire to stay there - a nice spot - and work on the website. Not to be. Closed from 11a - 4p. Drat. Multi-day guests get kicked out during the day. Off to plan B via another "lesser traveled road" - what a find - Skyline Drive (which passes right past Alice's Restaurant). Unfortunately, Plan B was a bust as they were filled for the evening. Plan C turned out to be a bust and with darkness I hotel'd it.
Video
Golden Gate Bridge (low quality)
2005-11-02-bridge.m1v
MPG, 4.7 MB, 38 sec
Video
Hang Gliding !!!
2005-11-02-flying.mpg
MPG, 22.5 MB, 2 min, 51
sec
Video

CA 9 East to Saratoga

2005-11-02-roads.m1v
MPG, 8.4 MB, 1 min, 8
sec
Riding around Fort Barry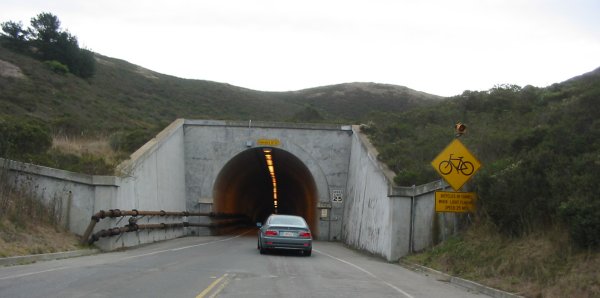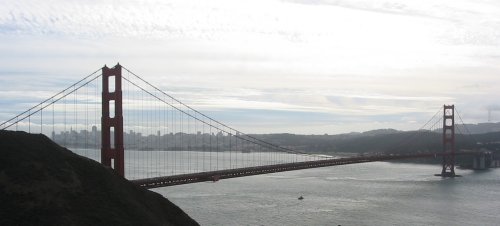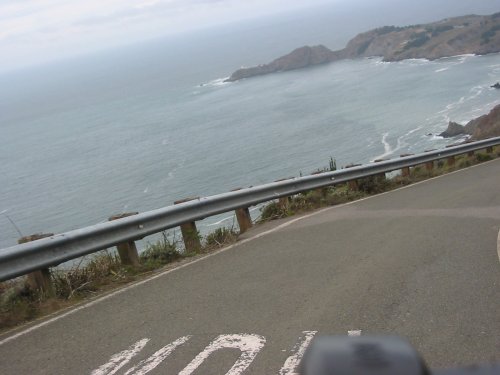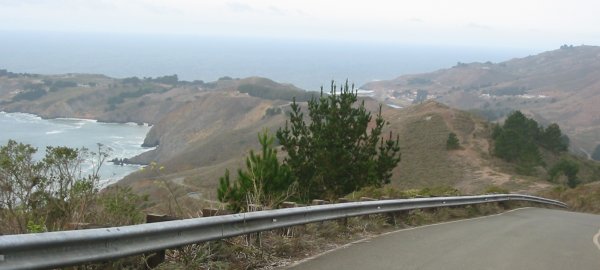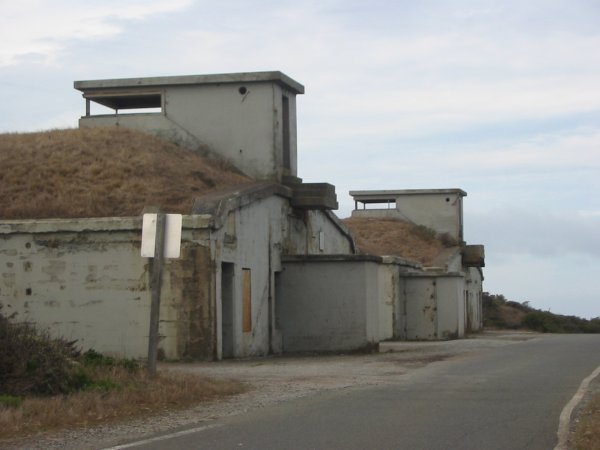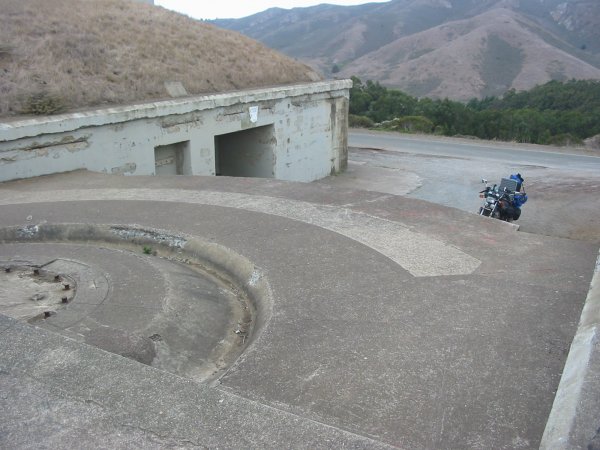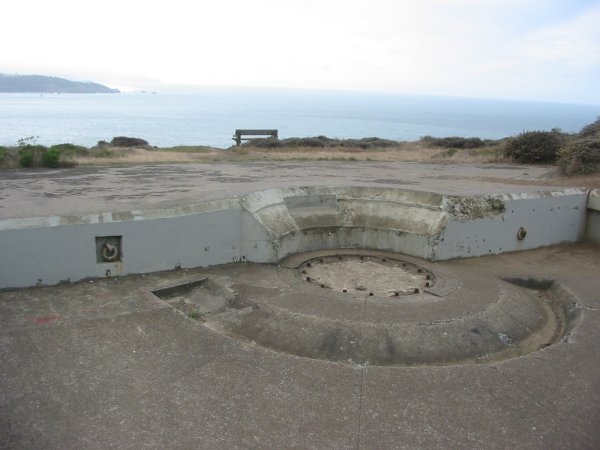 360 view
Click for a larger size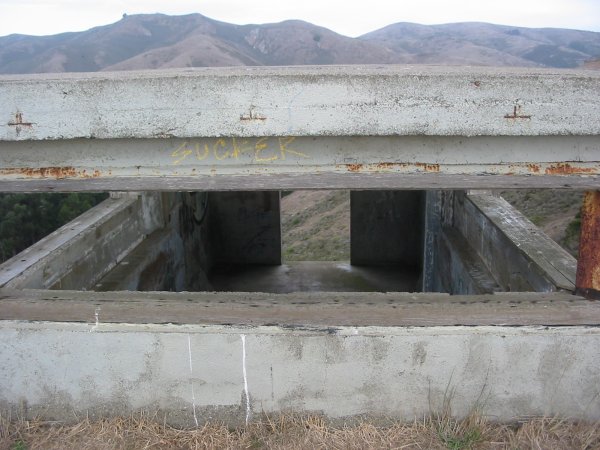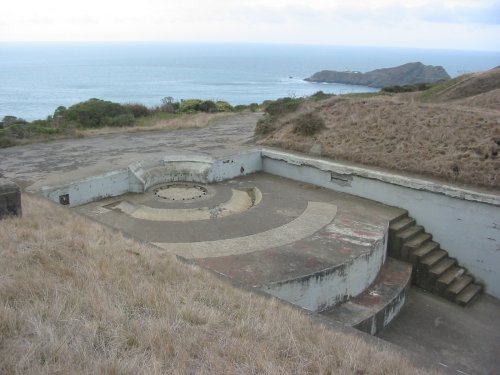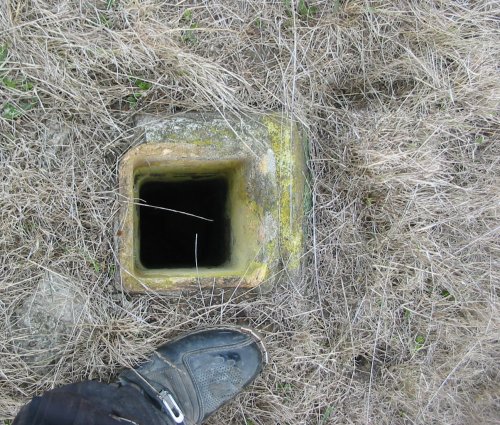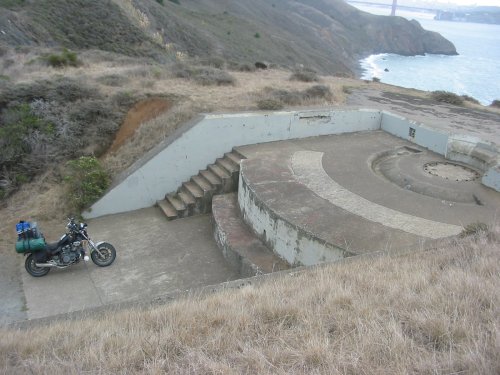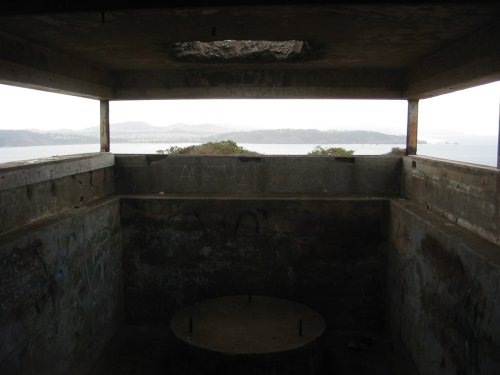 Click for a larger size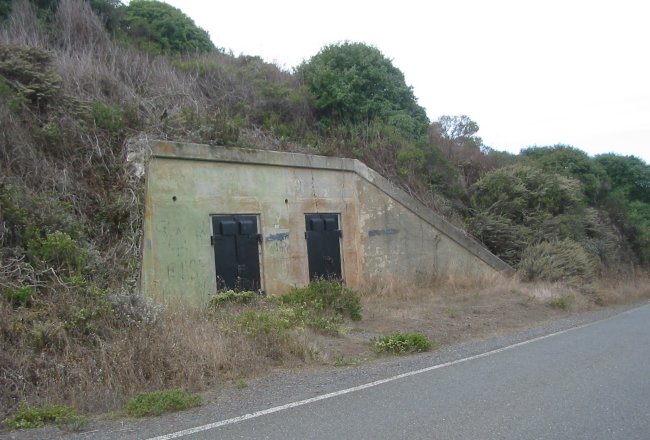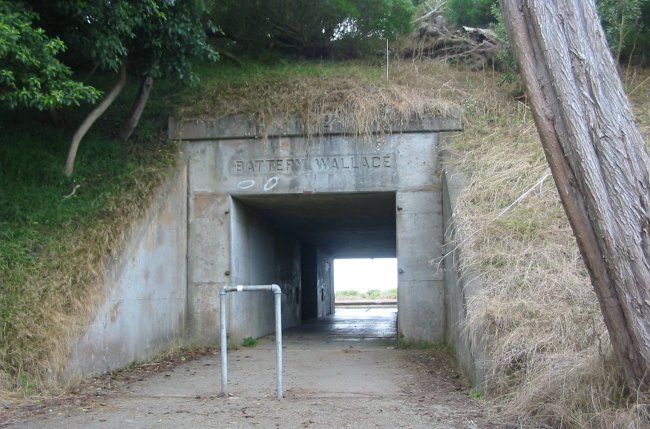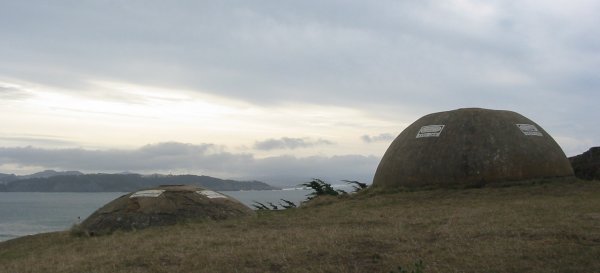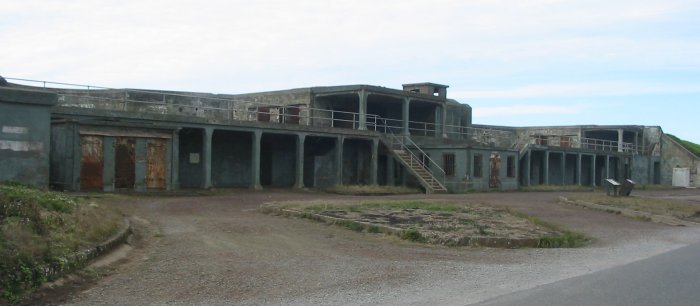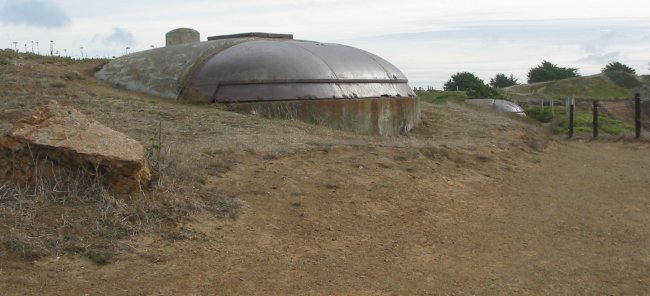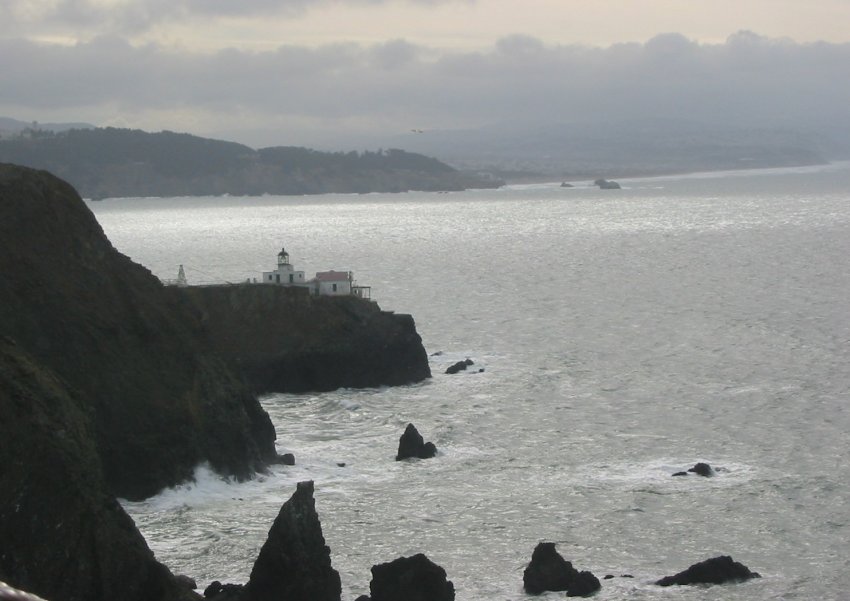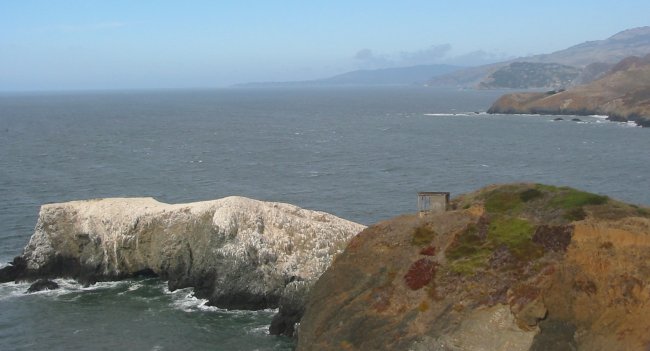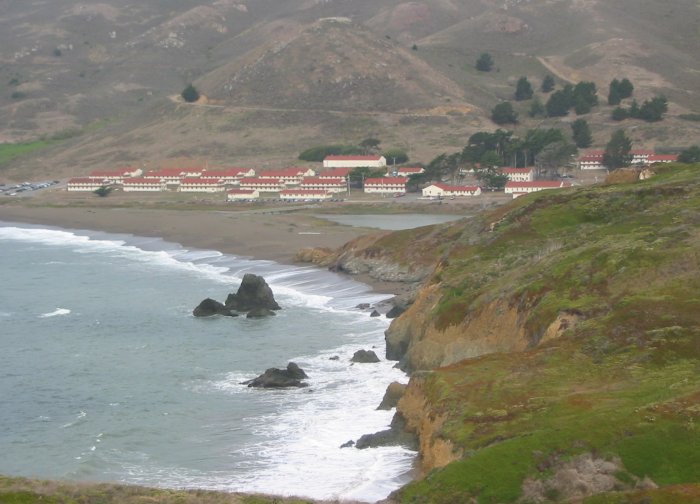 Battery Wallace on the left - Golden Gate Bridge on the right
(
click for a larger size
)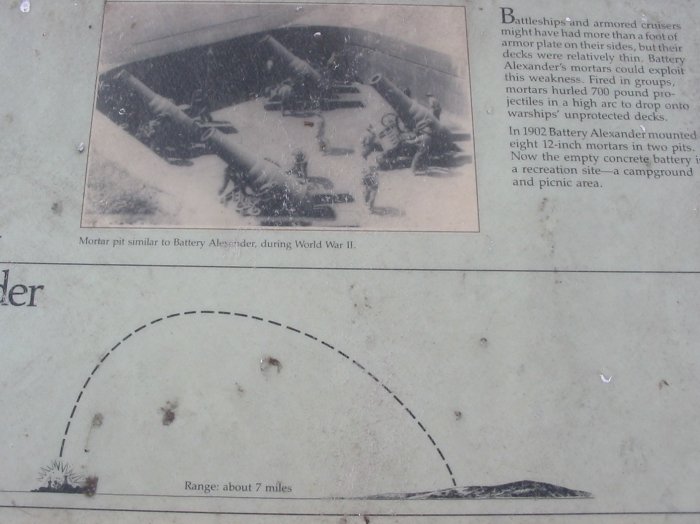 (
click for a larger size
)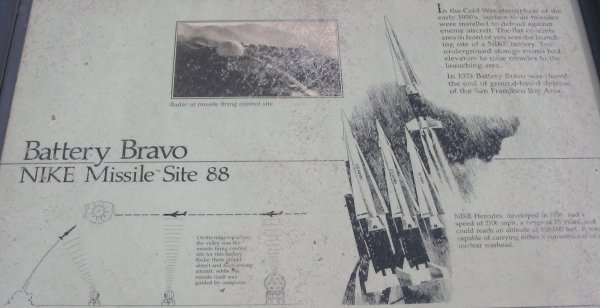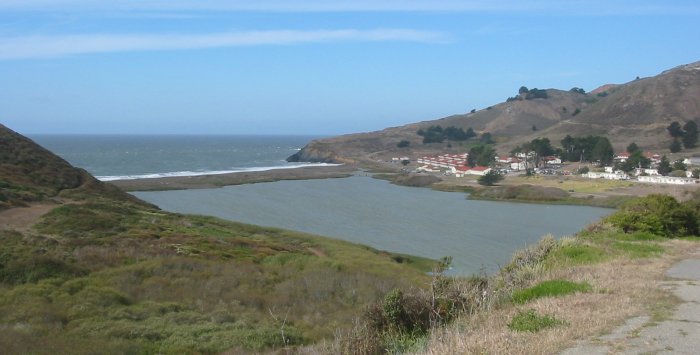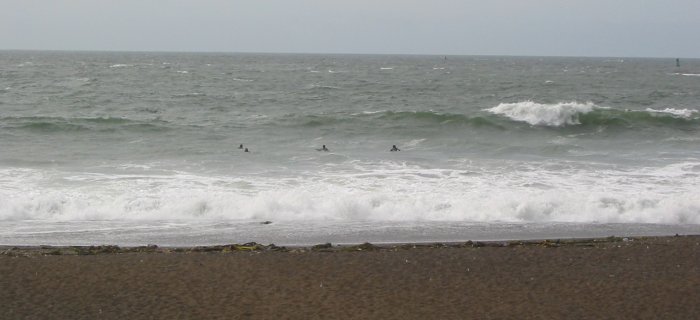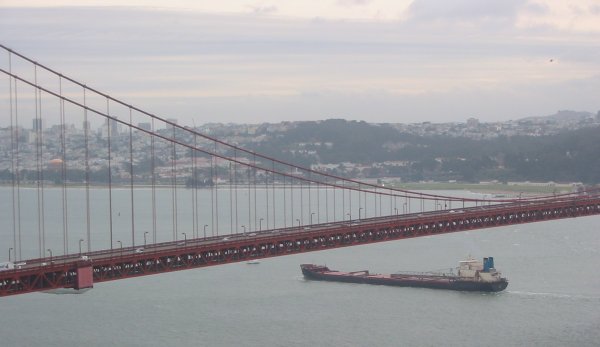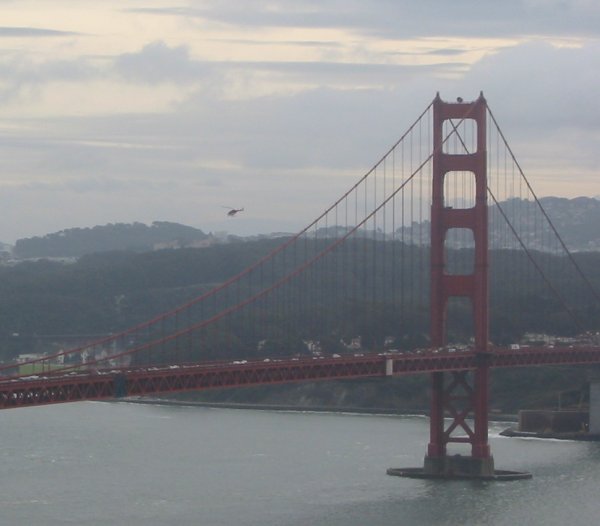 The oversized load - glad to be out of the hairmess up on the hill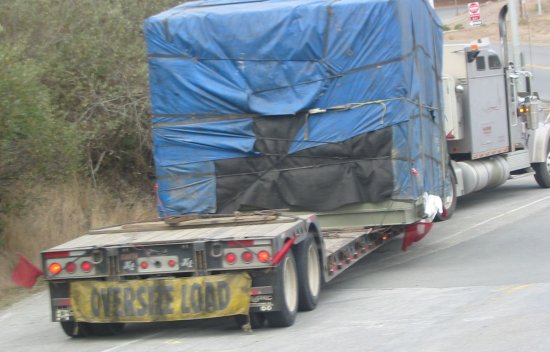 Leaving Fort Barry - heading south across the bridge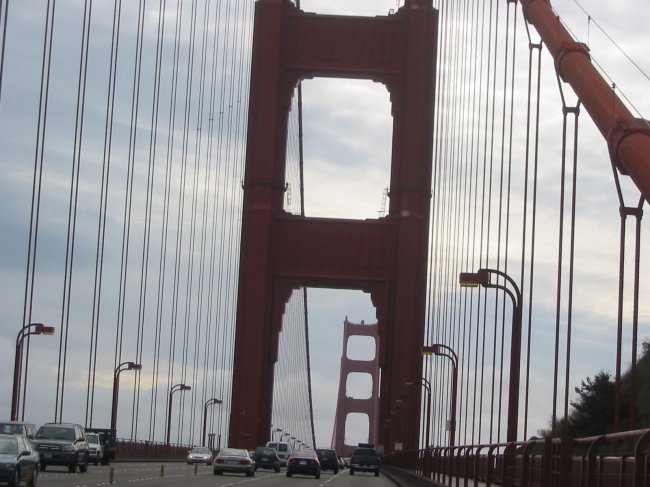 "B" rare'n to go!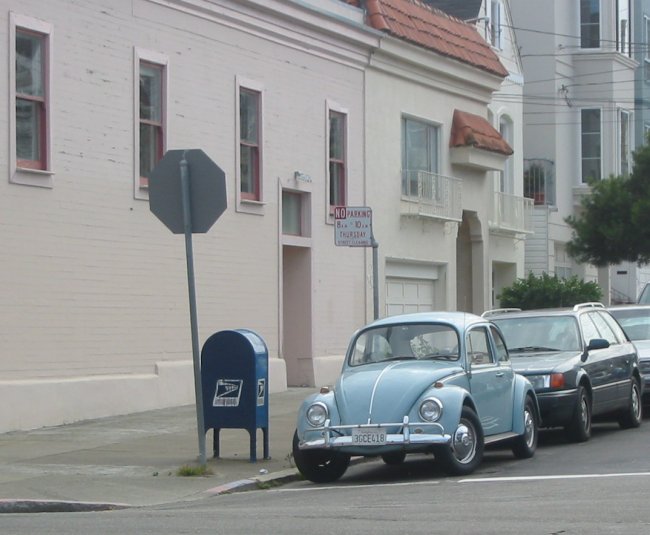 Golden Gate Bridge visitor center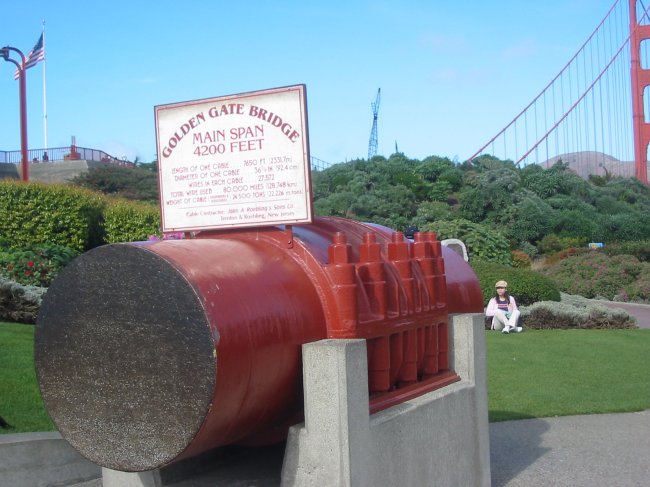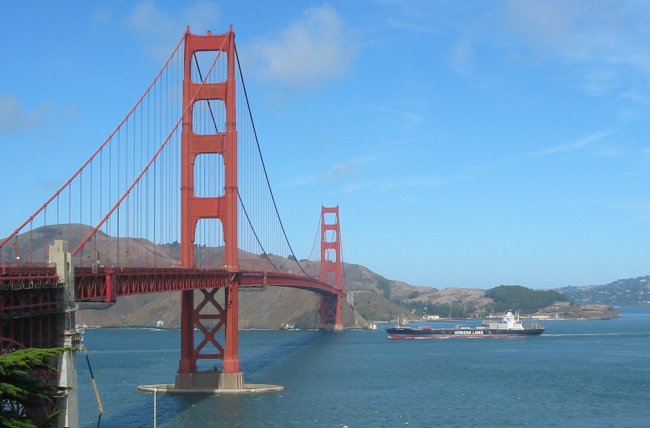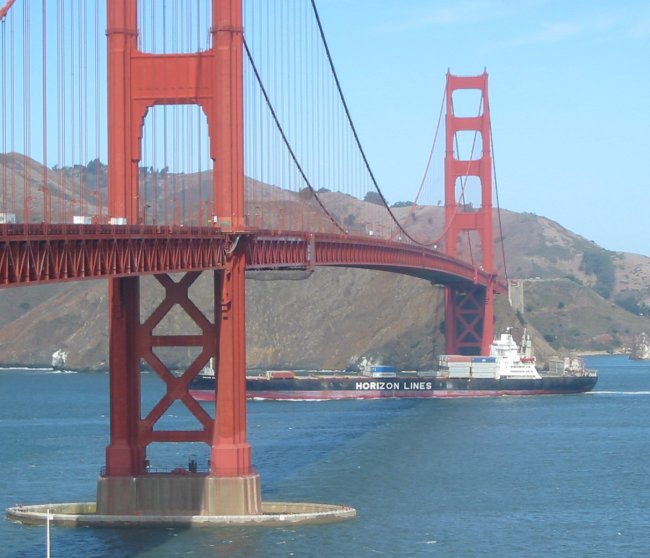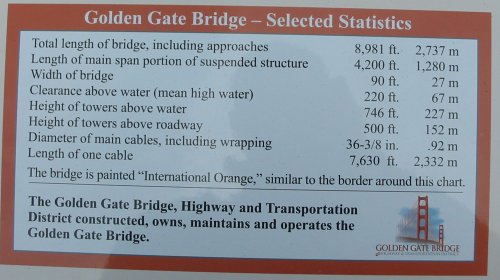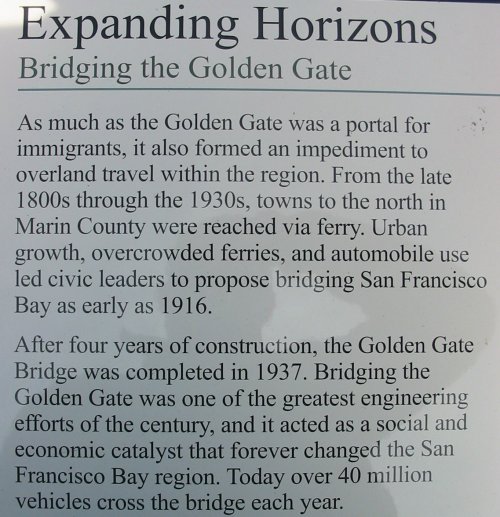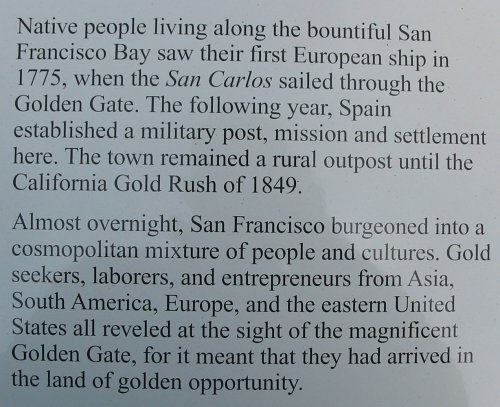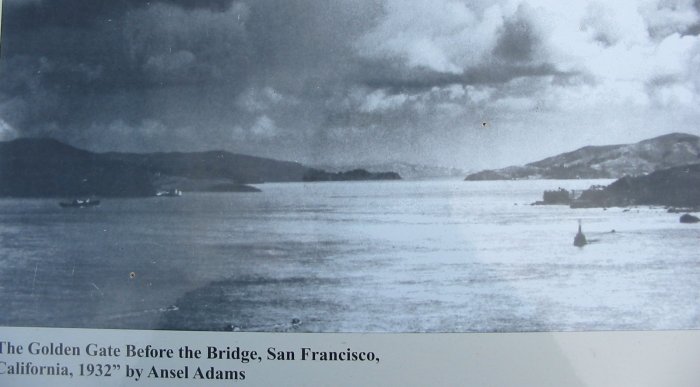 The construction work is to make the south approach more earthquake resistant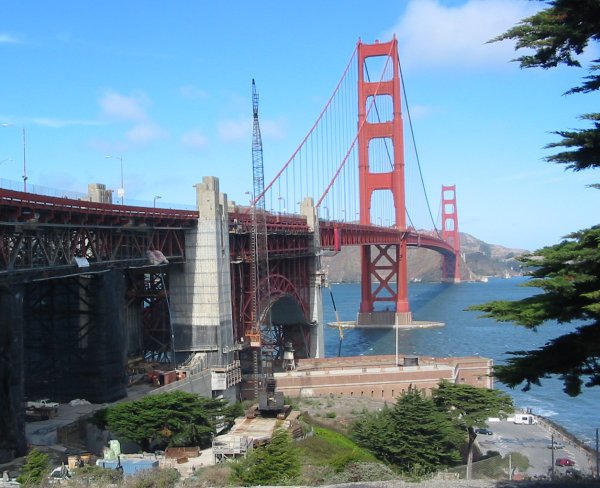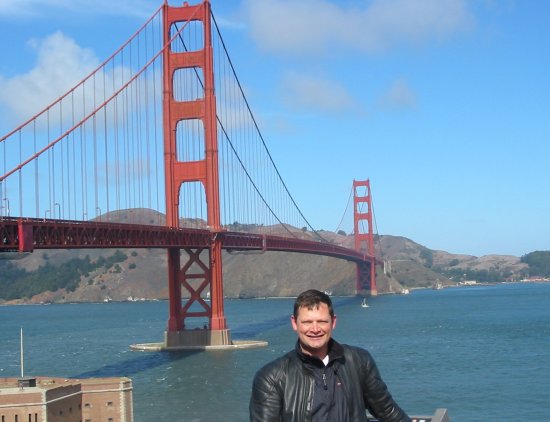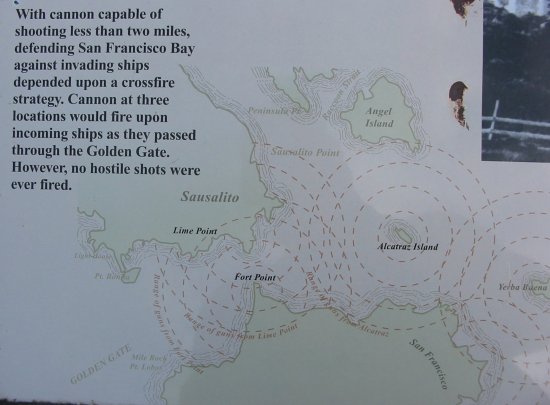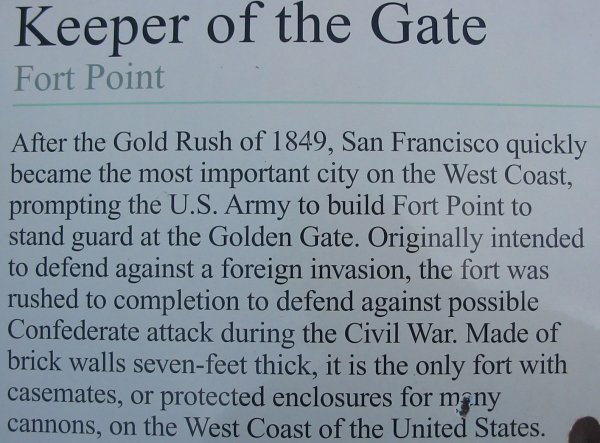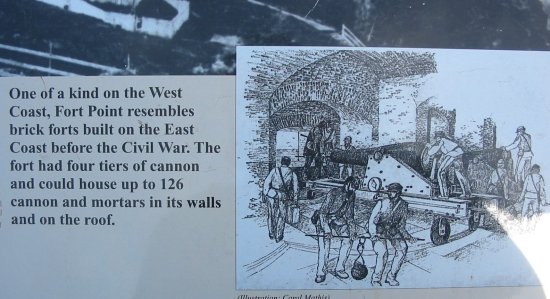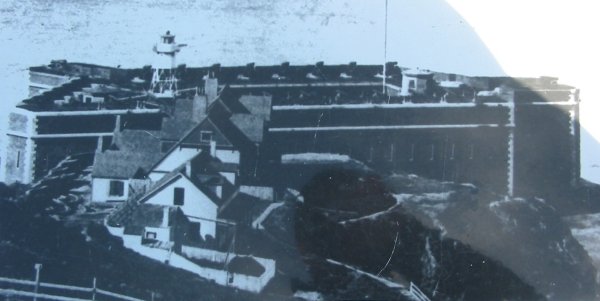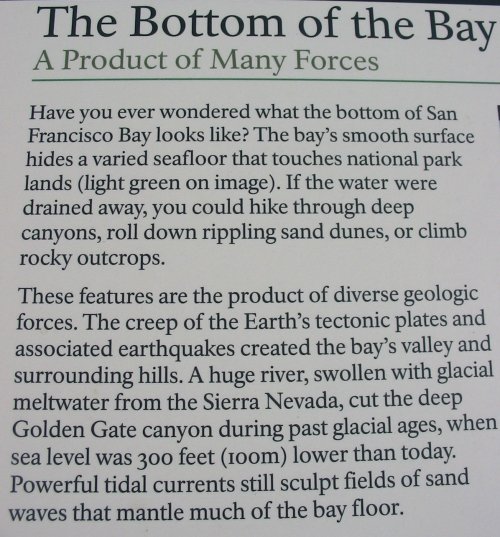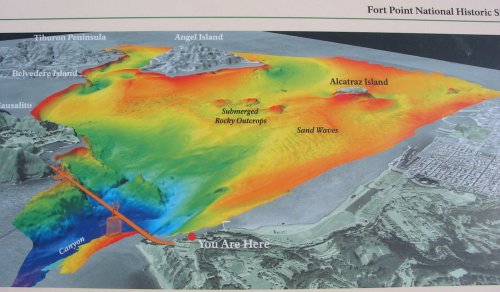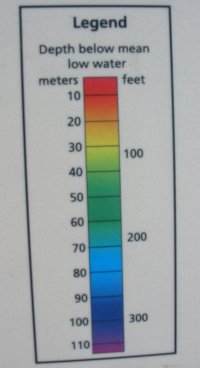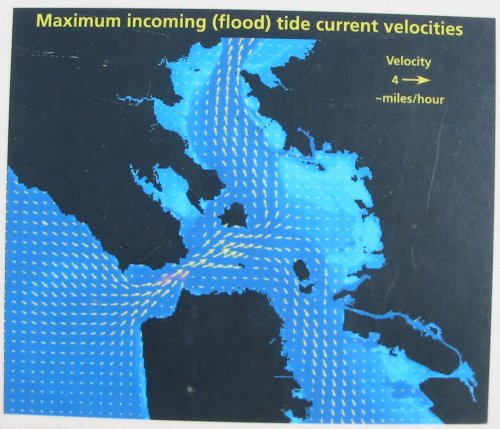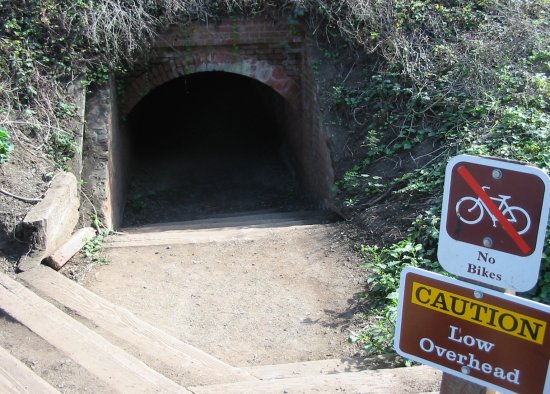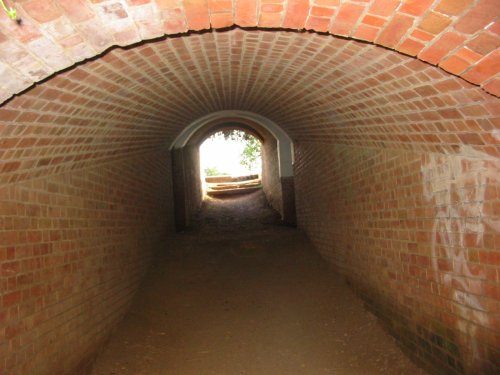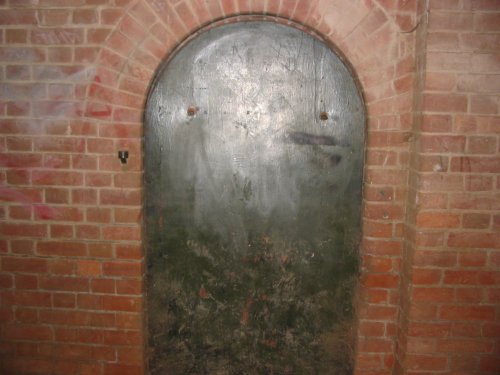 The "hills" I'm walking along have these little doors and such....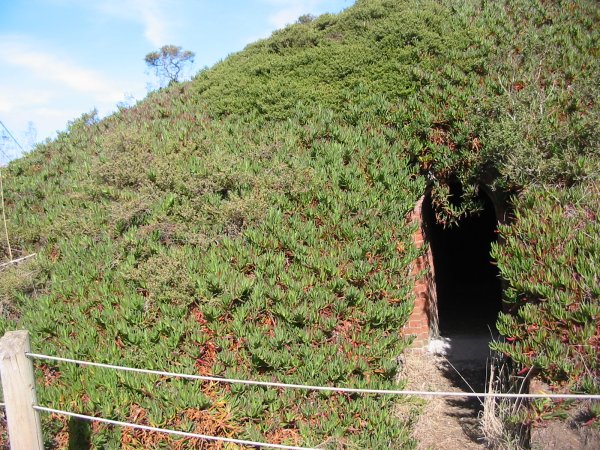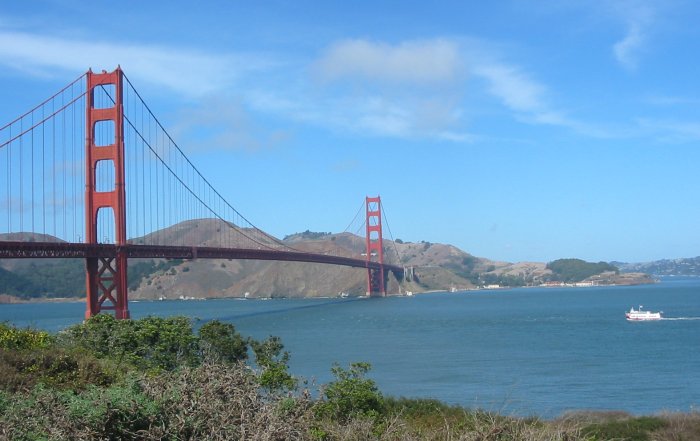 Down by Fort Point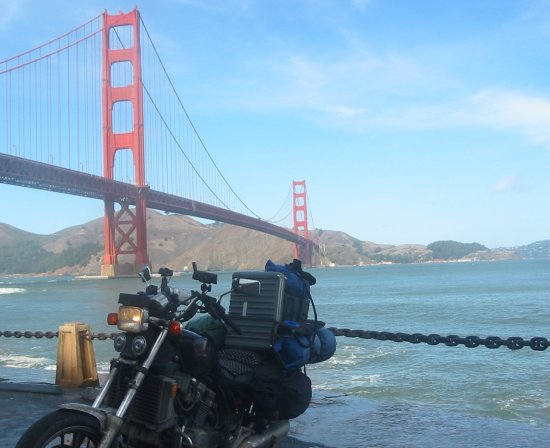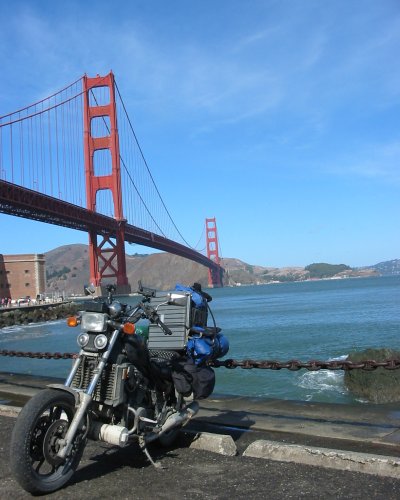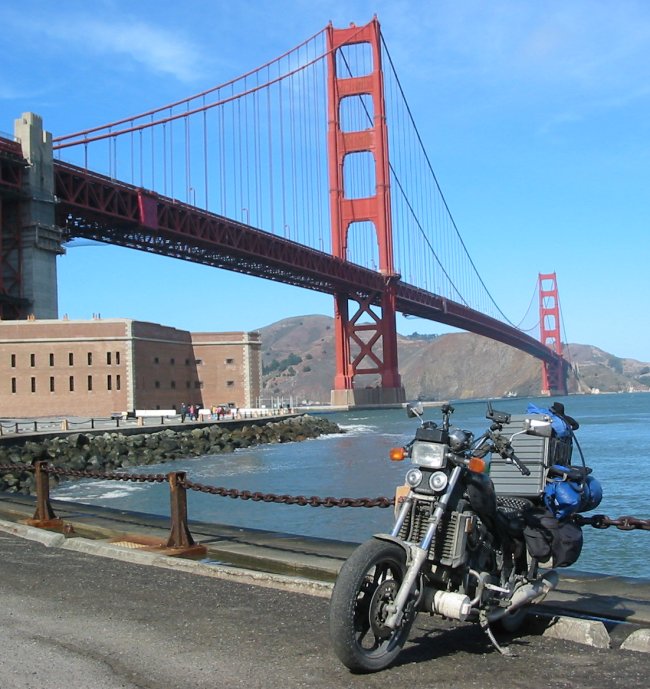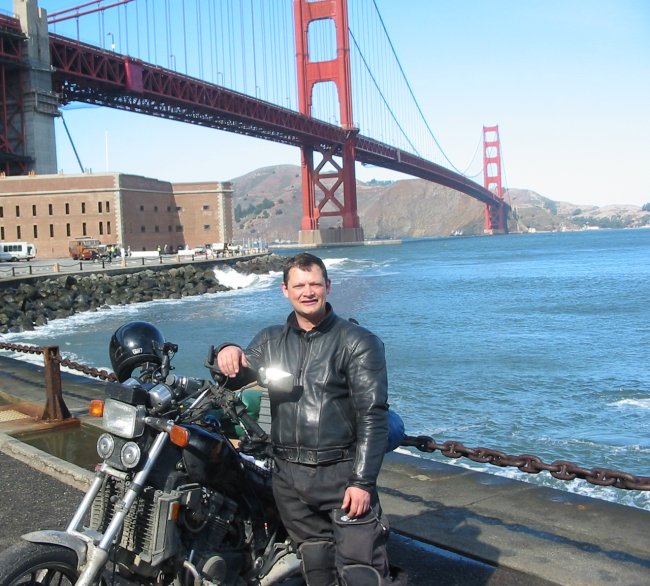 Alcatraz Island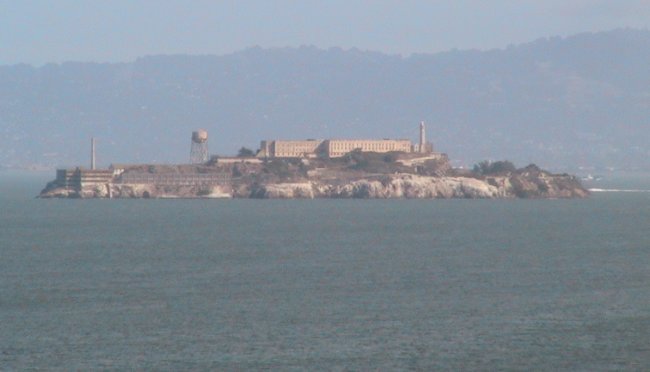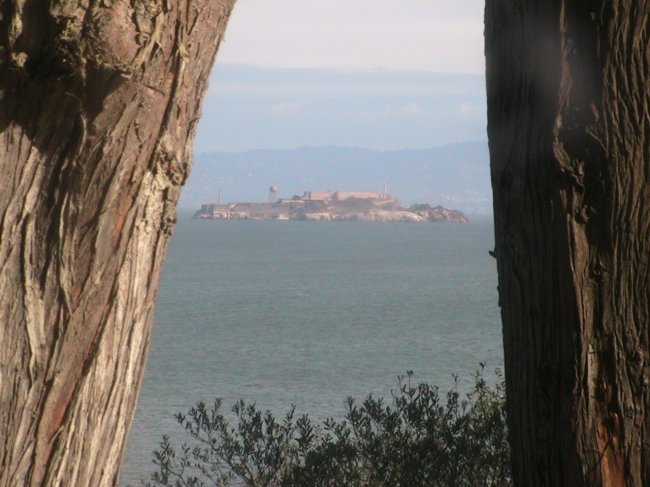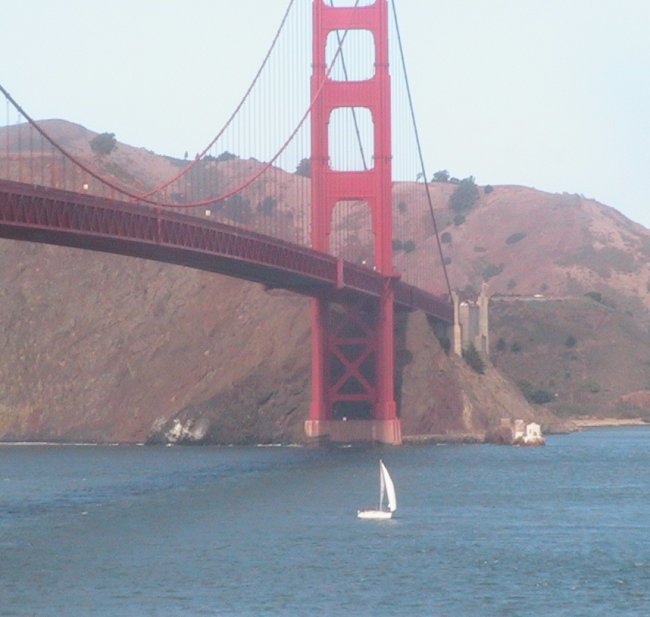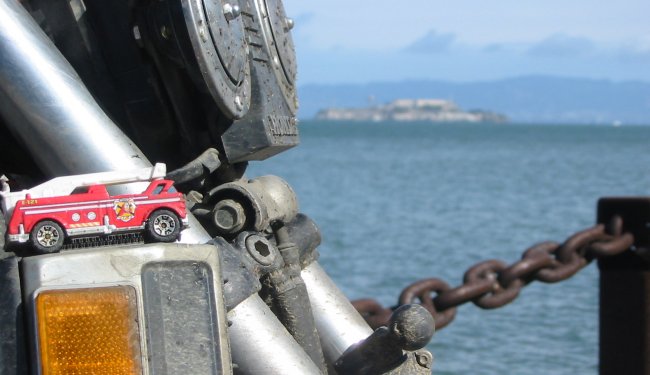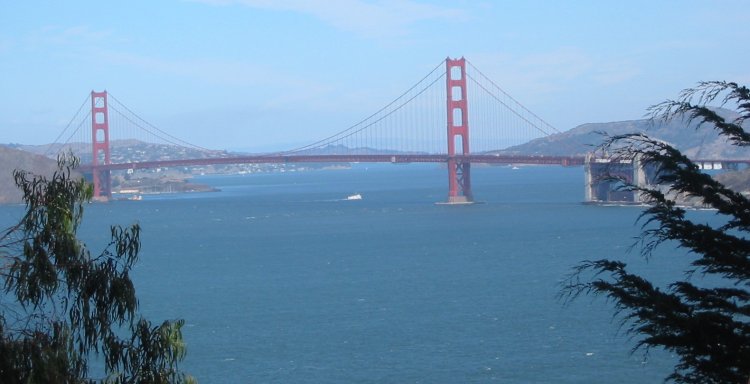 Wind surfers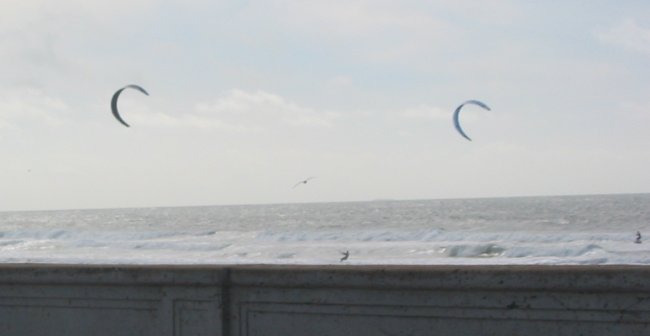 Fort Funston - a good place - and if you look closely in the top left of this picture you can see why.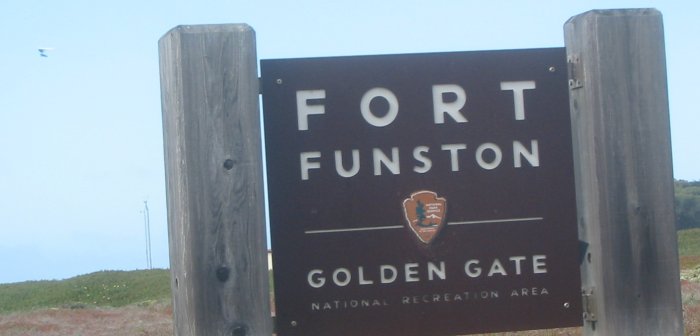 Hang gliding!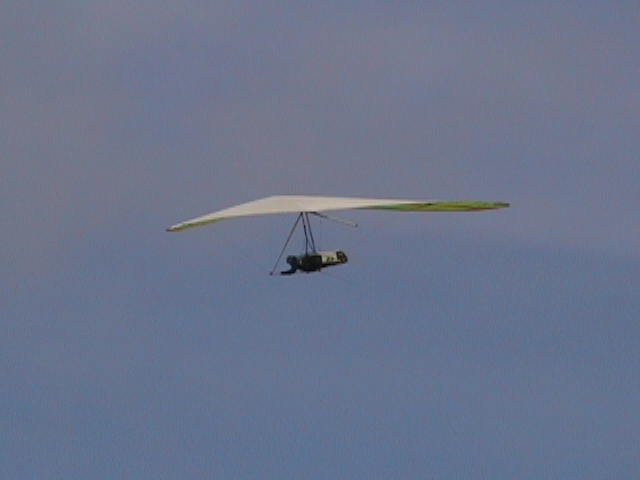 Birds enjoying the inland uplifting winds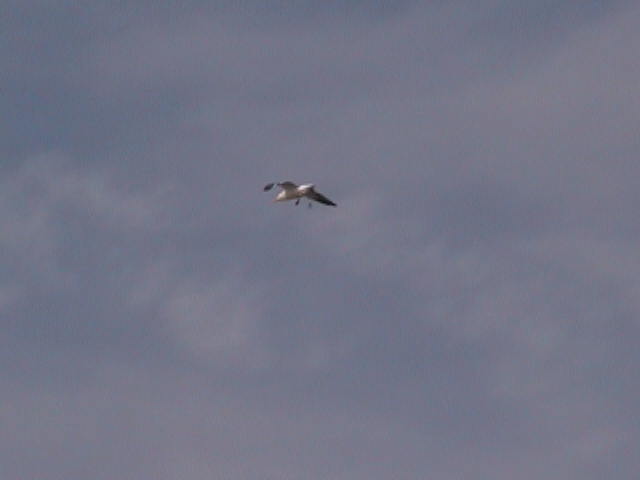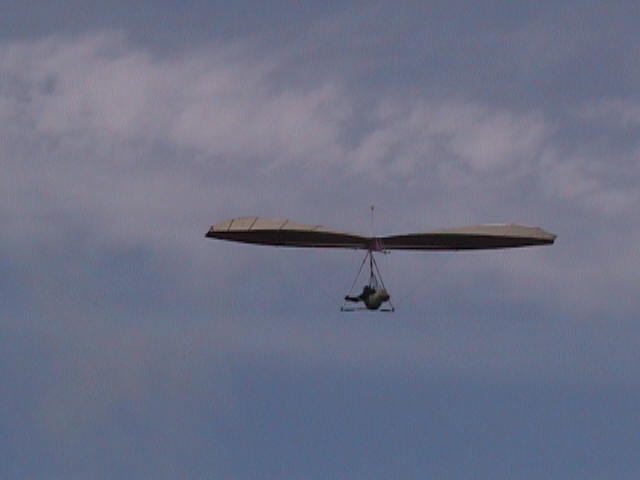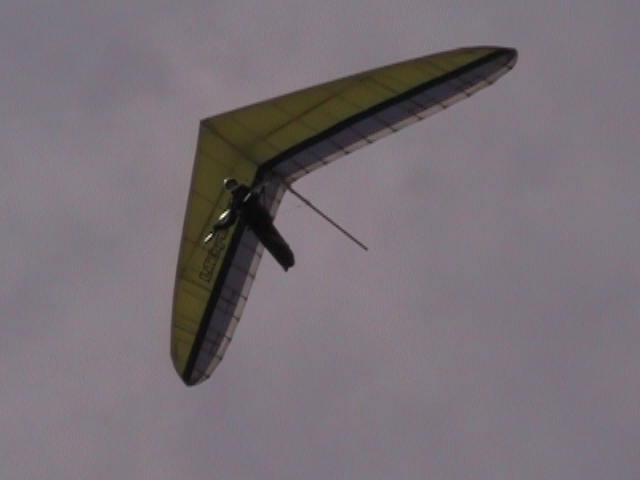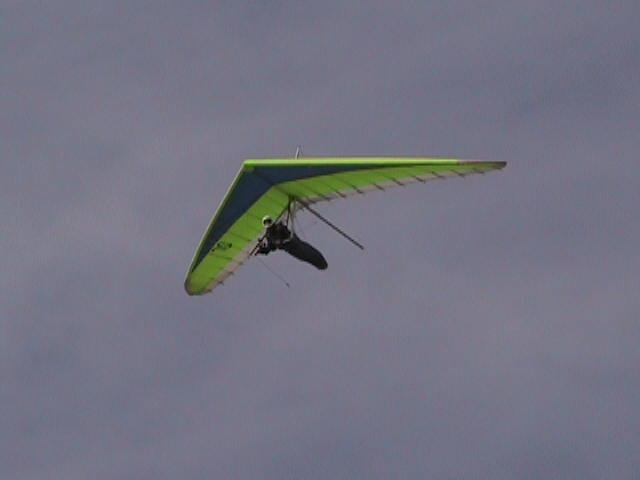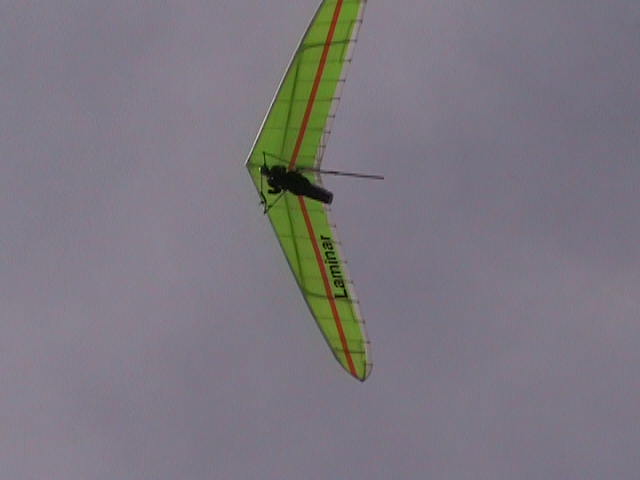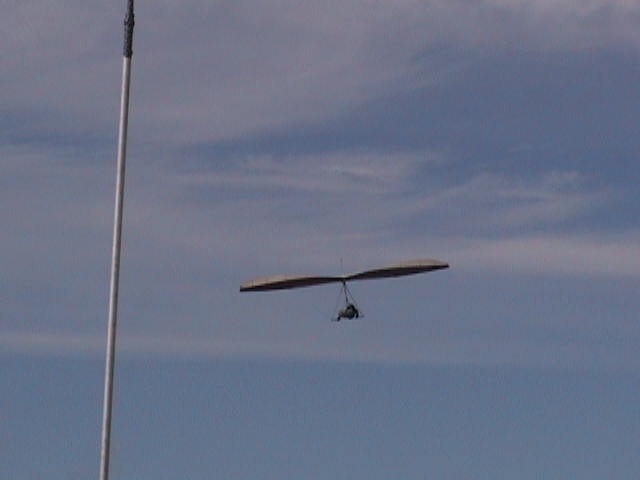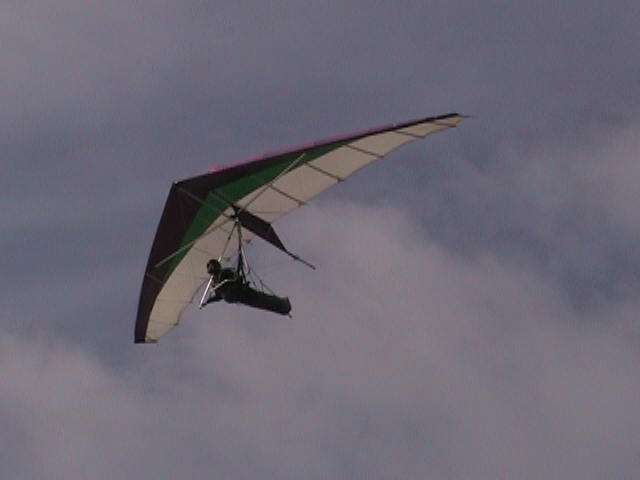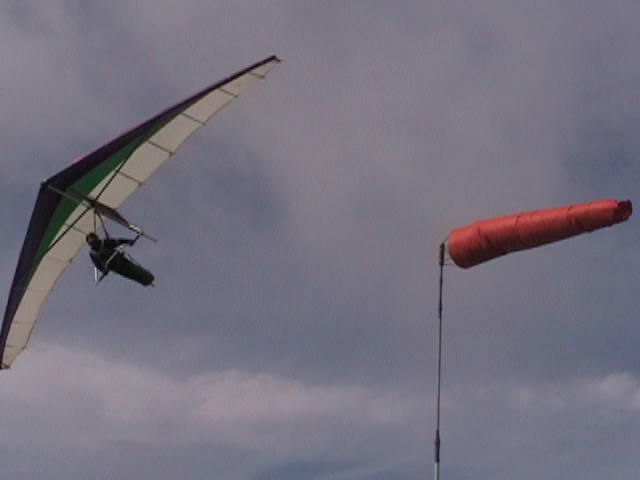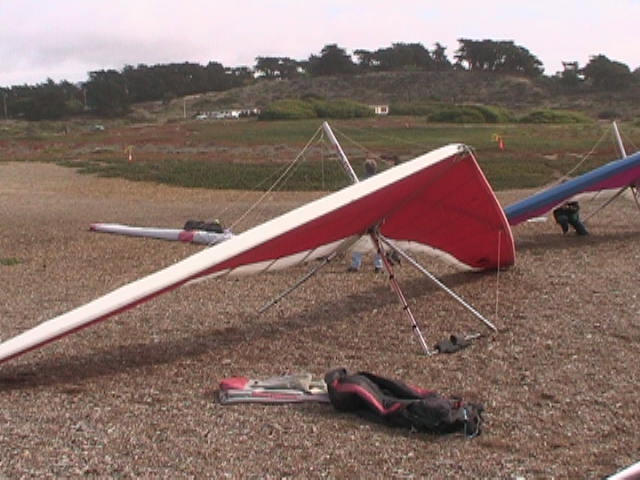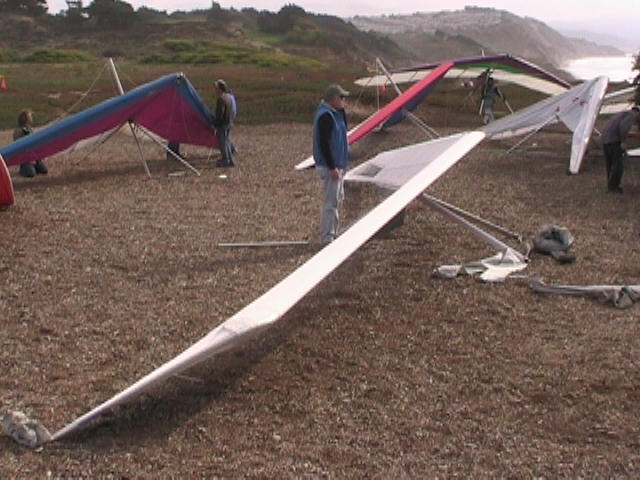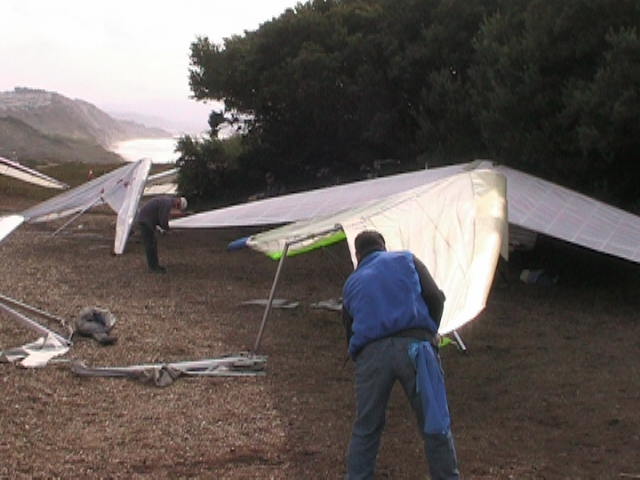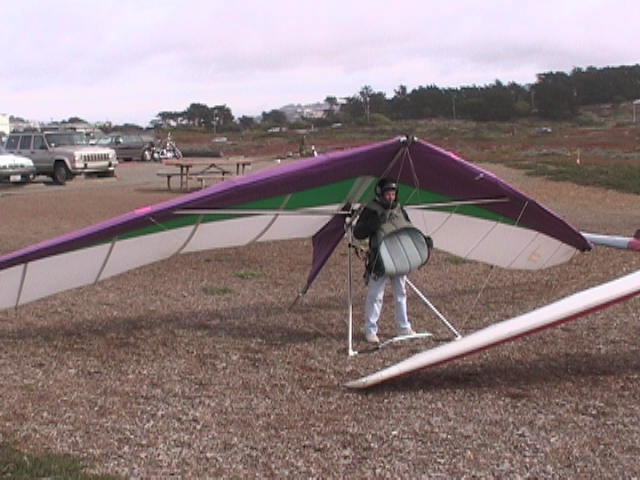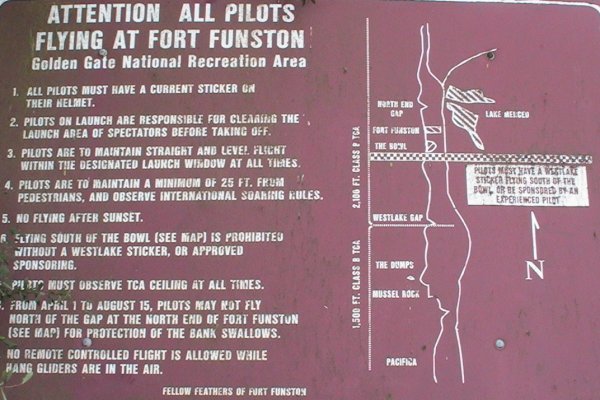 Skyline Drive