Nov 1, 2005 - Tuesday
Eureka, CA To Sausalito, CA


Wake up - Read Gil's note to me and me make a note to Gil (he has the ability to wake up _very_ early). The days itinerary is to go south on 101 to the "Avenue of the Giant's" road (which parallels 101) and ride amongst the redwoods. They are the tallest? trees on earth and can live a couple thousand years. They are huge - looking up, from the base of one - does not give a decent perspective of their size. You do see branches "way up there" and that's about it. Perhaps more impacting is seeing a dead tree horizontal on the forest floor - it goes on and on and on.

Out of the Avenue of the Giants a short hop on 101 brings me to the Hwy 1 exit. Hwy 1 more closely hugs the coast. The trip from Leggett to the coast is a wonderful ride. Twists, turns, again and again. Road surface was great - views great too.

Hwy 1 along the coast was interesting - a mix of shoreline hugging (and don't fall off), straight sections a bit inland, and towns. Some of the nice twisty sections found my feet tingling (a RARE thing) - riding along in first or second with the R's sitting up in the "nearing redline" range. Good roads with lots of attention focus. With the towns came traffic. While most folks were courtious to use a turnout, with signs posted for slower traffic to do so, - state created or impromptu - a few just didn't have a clue. Frustration until the opportunity to pass (or their finally getting a clue after passing several signs).

I even pulled over to let - gasp - a straight truck pass. It was a local delivery type and it was moving a resonable 55/65 MPH on the tiwsty two lane. I saw it up ahead when I'd crest a hill but I never closed in on it. For some reason (cool off??) it was stopped at the top of a long hill. Perhaps ten minutes later it was coming up on me. An easy right turn signal, slow down - and zip it went by. Not more than a mile later it was making a tight left turn to head up a side road and the driver and I exchanged nice waves.

The humidity of the day - moreso out by the ocean - caused the cameras (and face shield) to condense / fog up. This is why some of the pictures have a white or cloudy look - sorry - keeping the lens cover clear is a bit difficult sometimes (and knowing some 'not wanting to use pullout' drivers were now behind me I didn't want to stop and have them pass me by).

Another treat for the day is to see San Francisco / Golden Gate Bridge at night. I'm at the north end of the bridge (hostel) and from the hills up high a nice view was available. Some night shots with the camera were taken - one or two might make it to the website.
Video
Avenue of the Giants, Roads
2005-11-01.mpg
MPG, 16 MB, 2 min 2 sec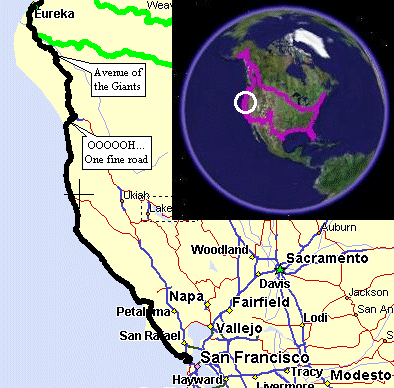 Avenue of the Giants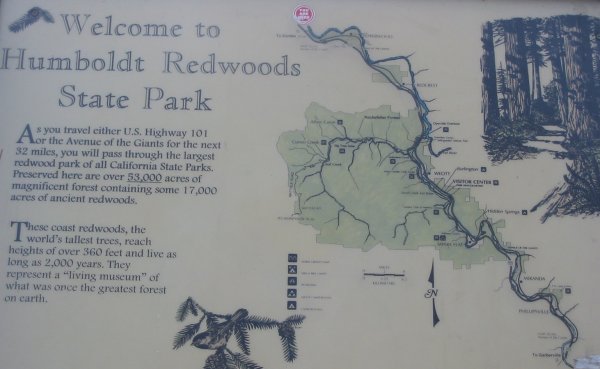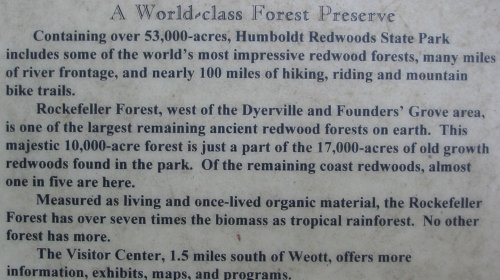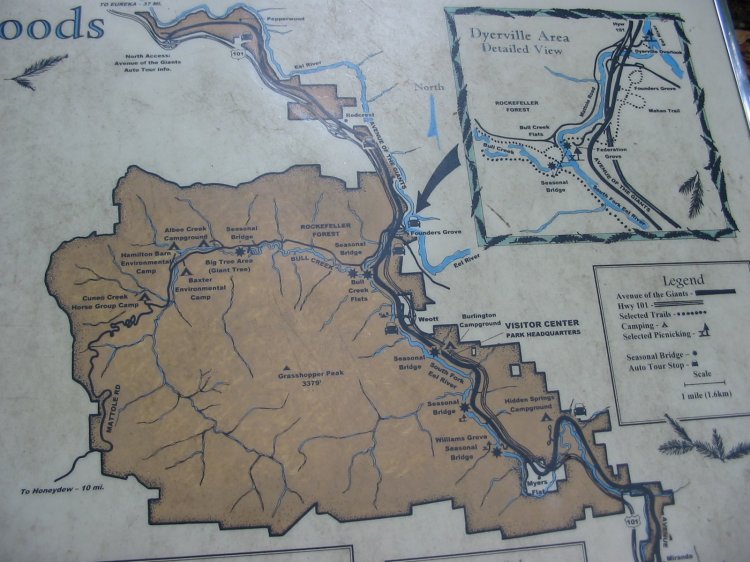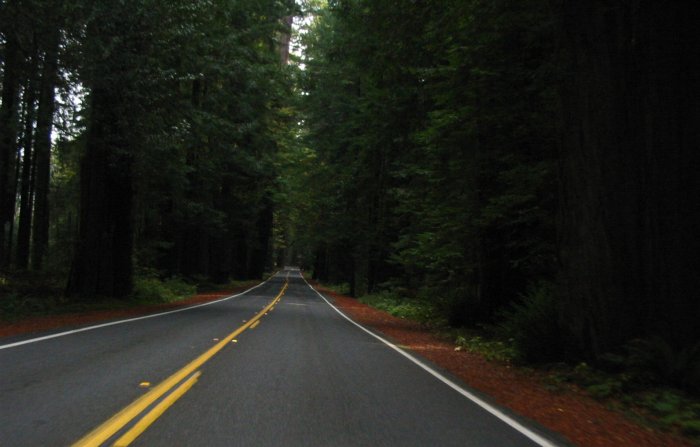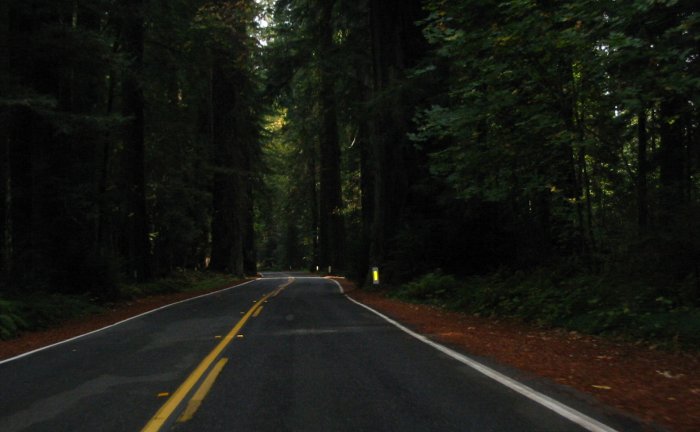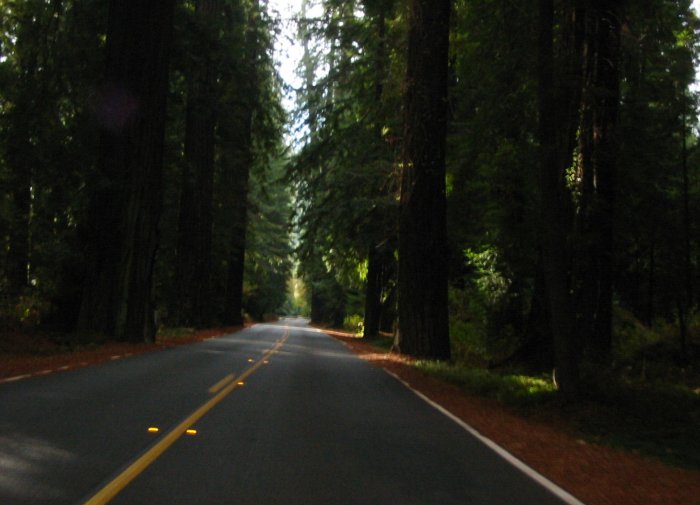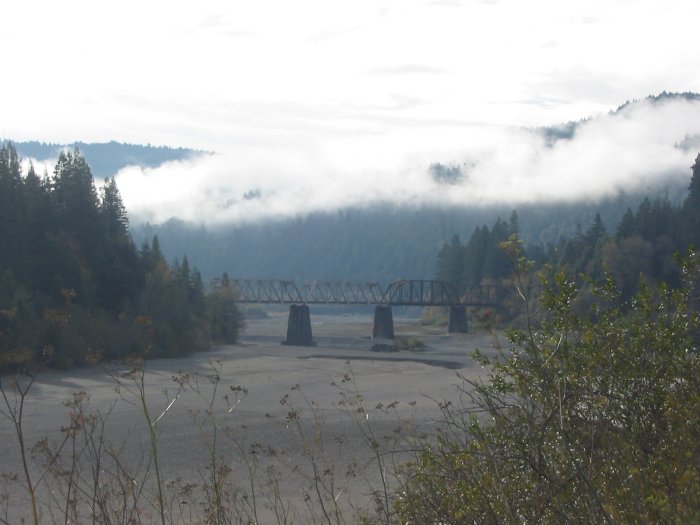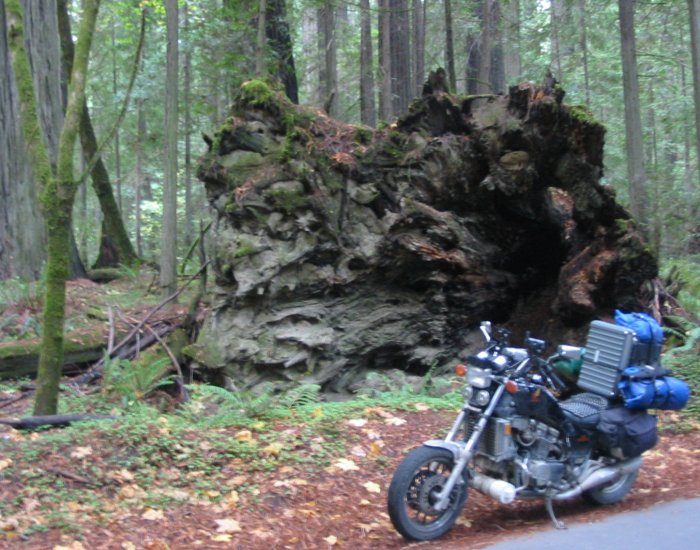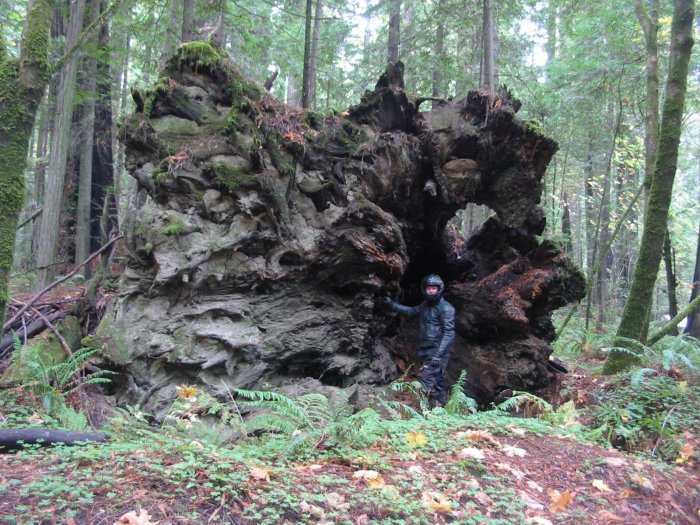 Founders Tree
(
click for a larger size
)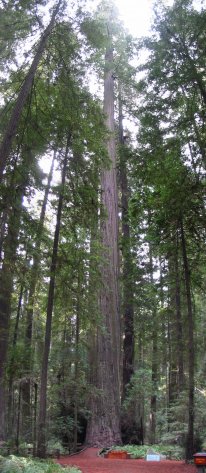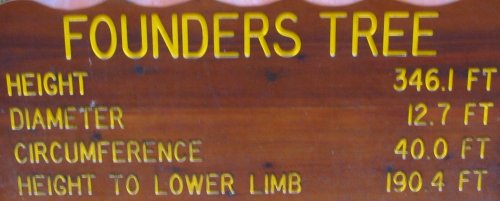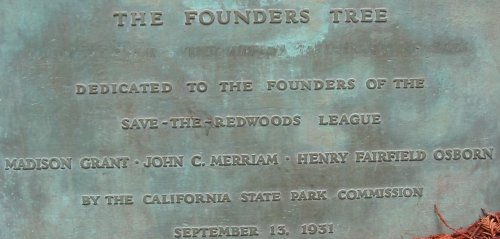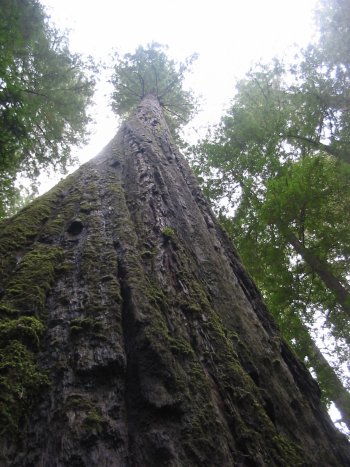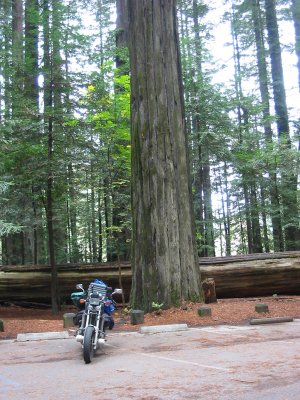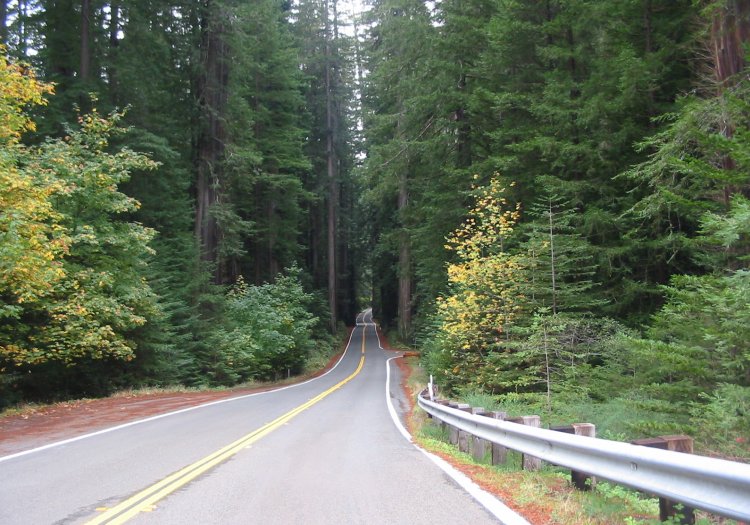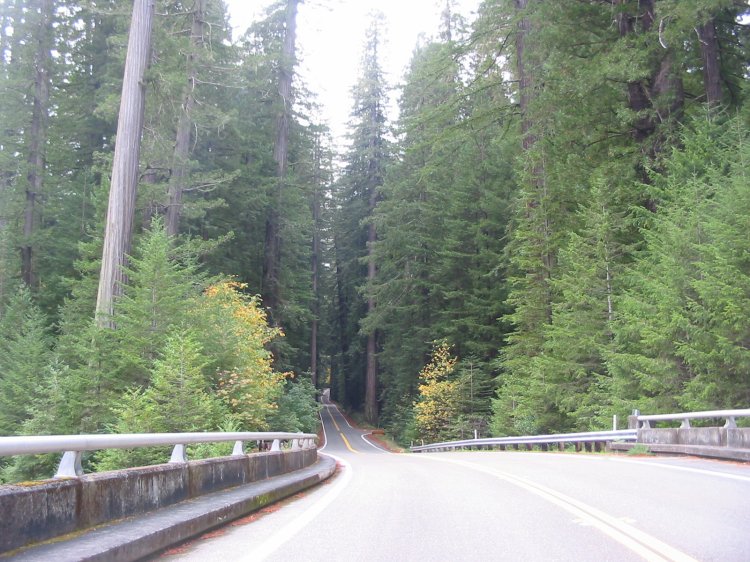 Just how many pictures of the same thing do we need?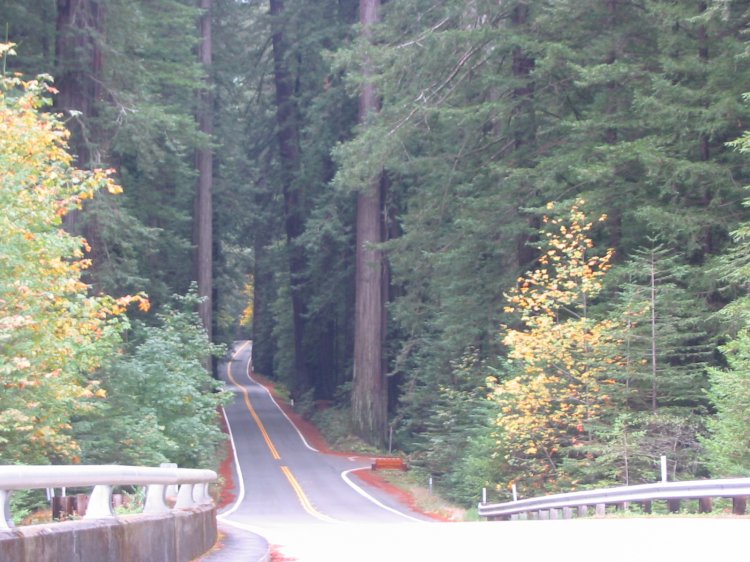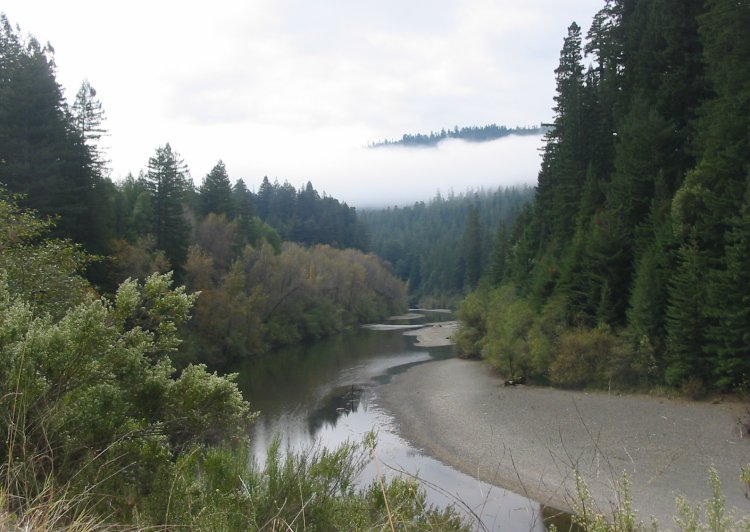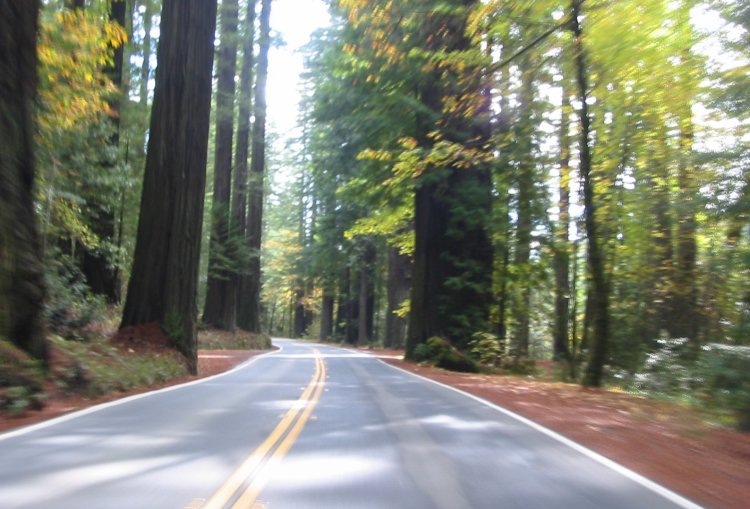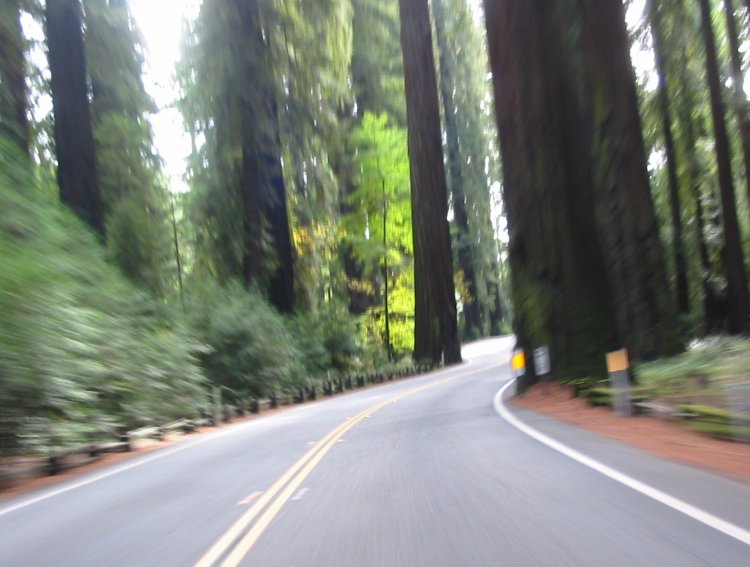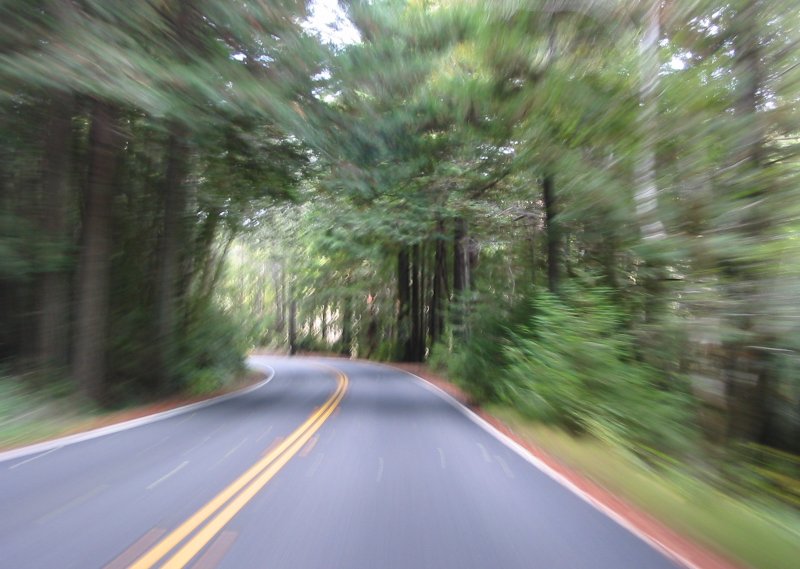 A pull-off somewhere between Leggett and the coast.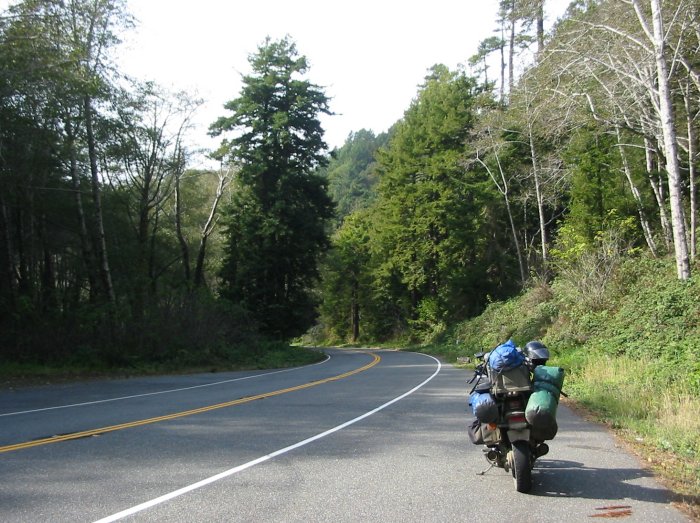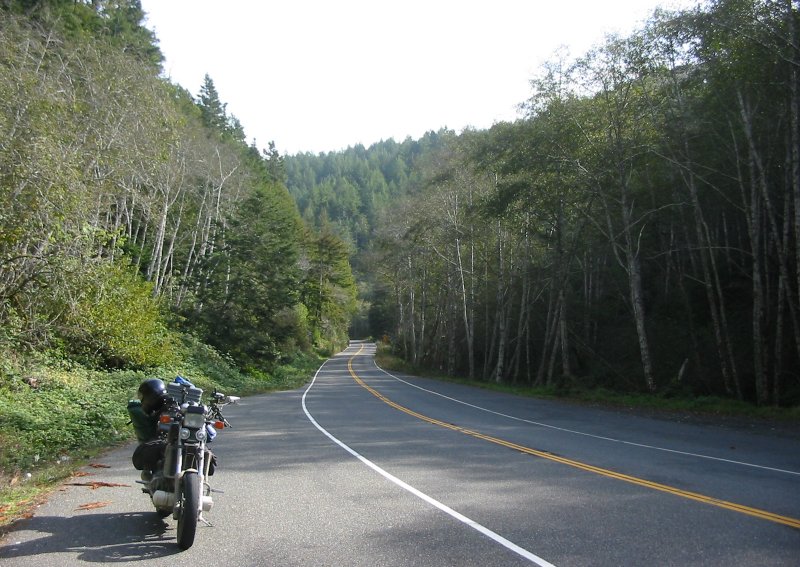 Ah, the coast!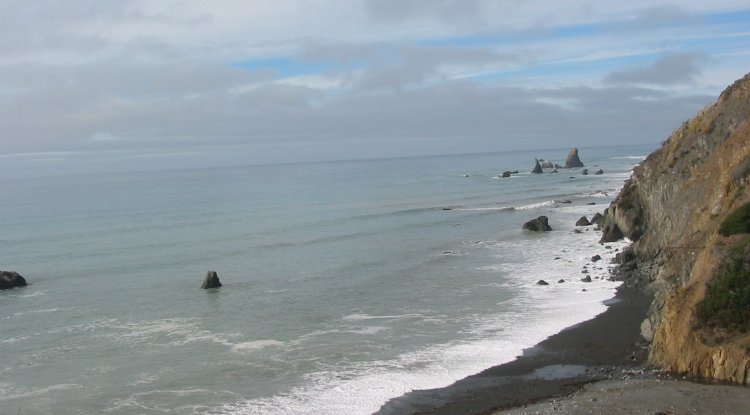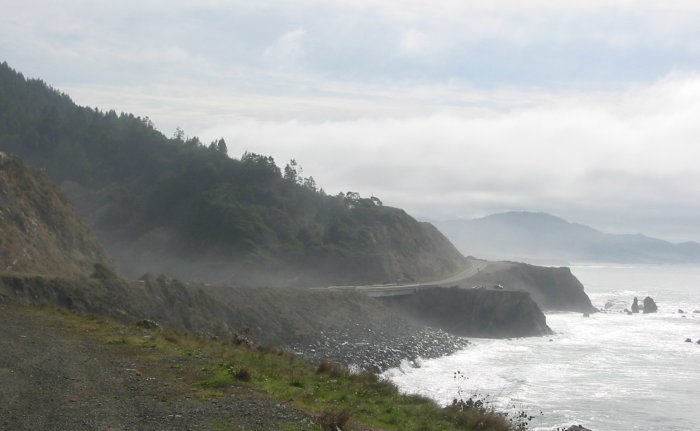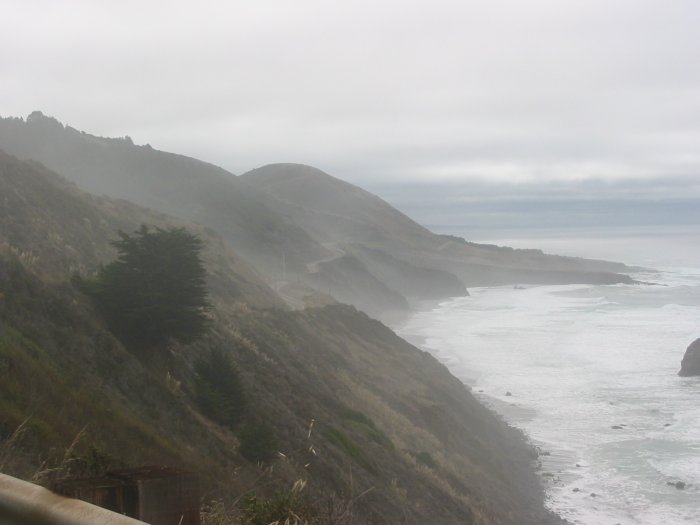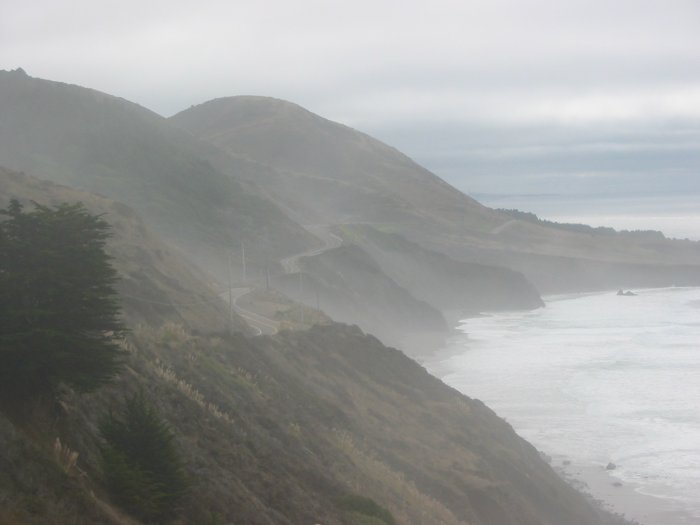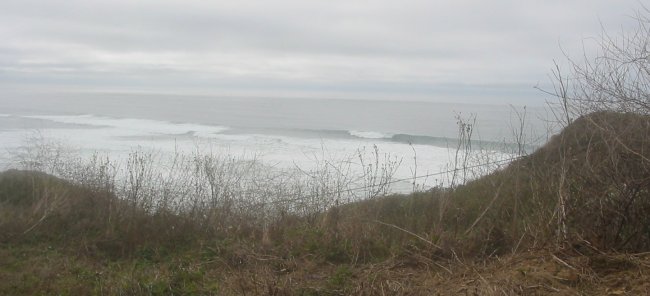 Nice, old vehicles still on the road.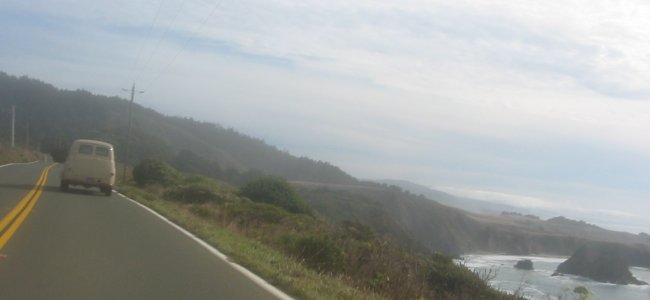 And since, in California, the vehicle keeps the same license plate (does not stay with the owner) through its life many old vehicles sport this blue with yellow plate.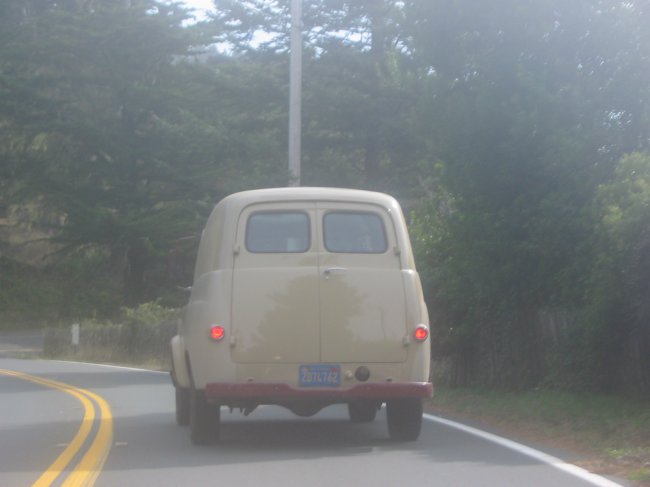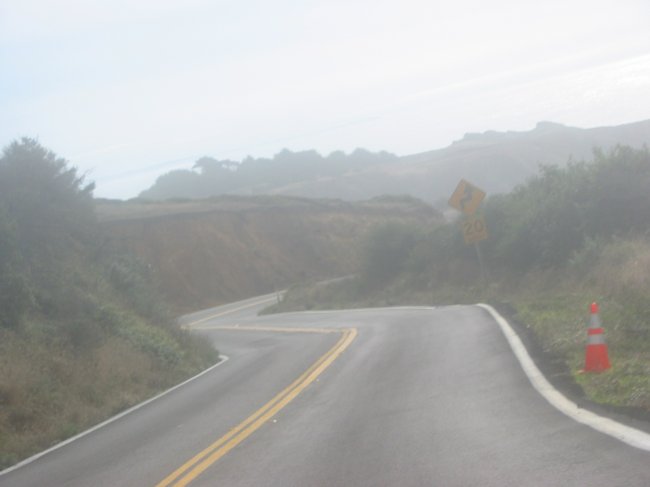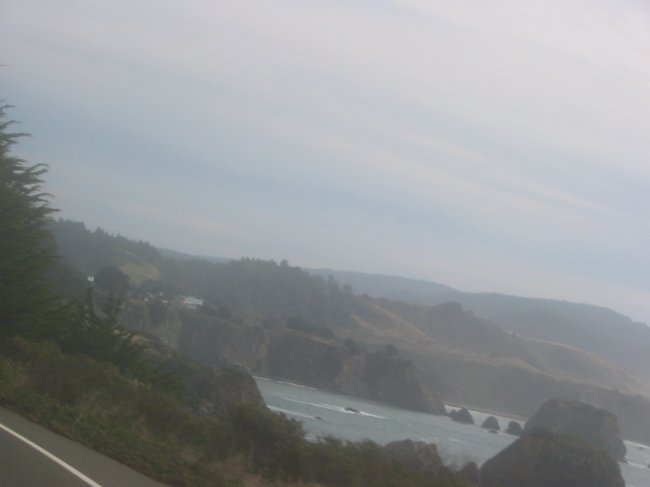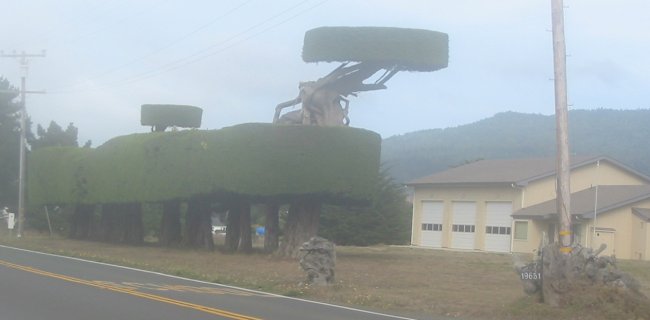 Temporary bridge?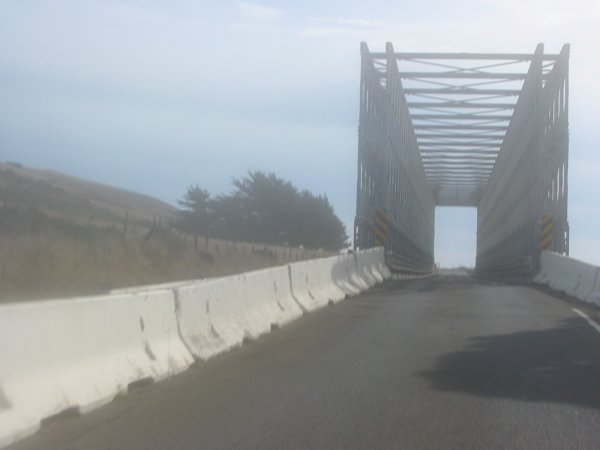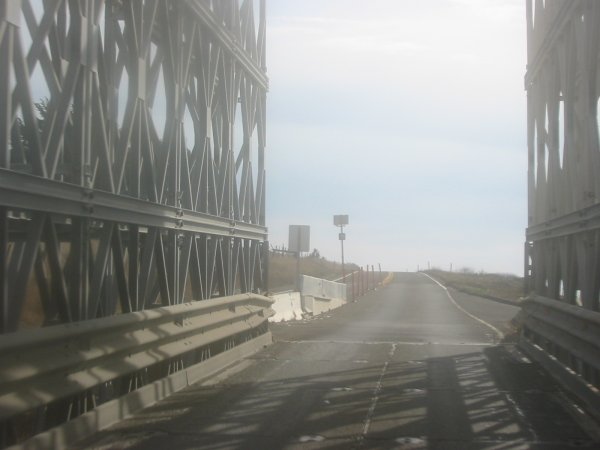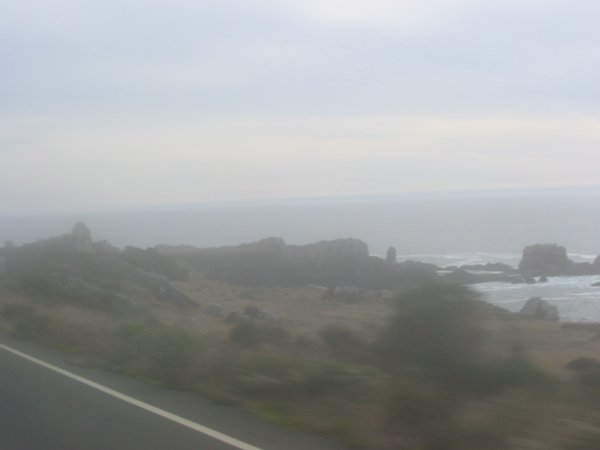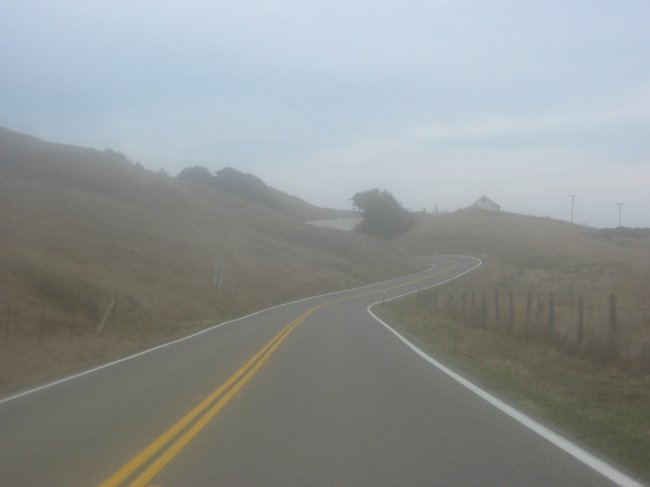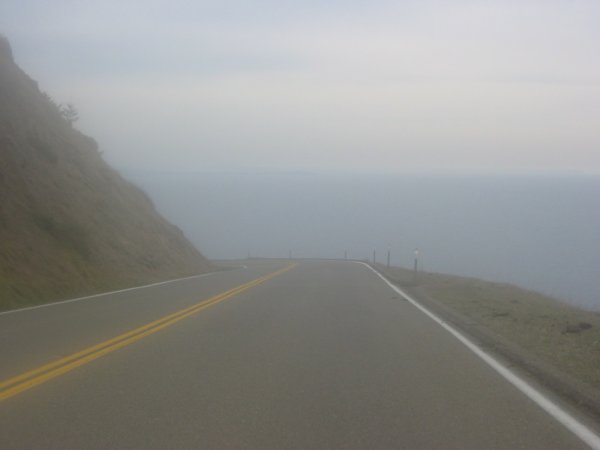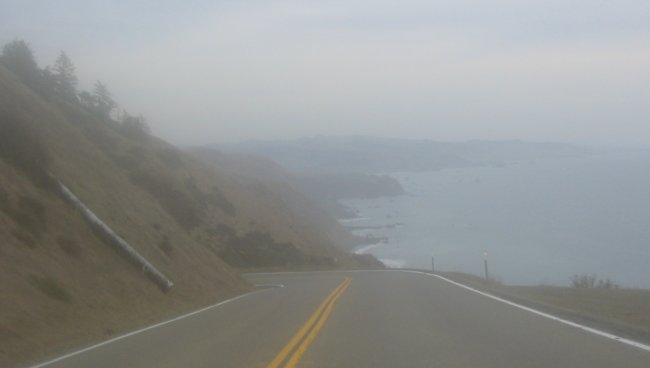 Stop at a pull out - not wiping the lens cover...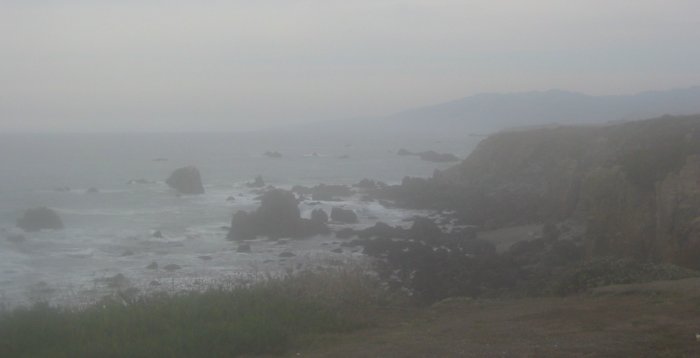 Same pullout - different view - after a quick lens cover cleaning - much better.