Oct 23, 2005 - Sunday
Kelso, WA To Seaside, OR


Waking up I attended Mass and checked out of the hotel at Noon. A laundry stop (bagle shop next door was nice - free INet too!) and then a 'get out of town' trip. I wasn't pushing it as the hostel in Seaside OR is supposed to be a good place to stop at - only a couple / three hours drive West.

On the drive I took a look at a ferry - didn't take it - and also shot some pictures of the long Hwy 101 / Columbia River bridge (5 miles??). Near the ferry the GPS showed that I hit 10,000.0 miles for the trip - had to snap some pix of that location. Somewhat scenic it was.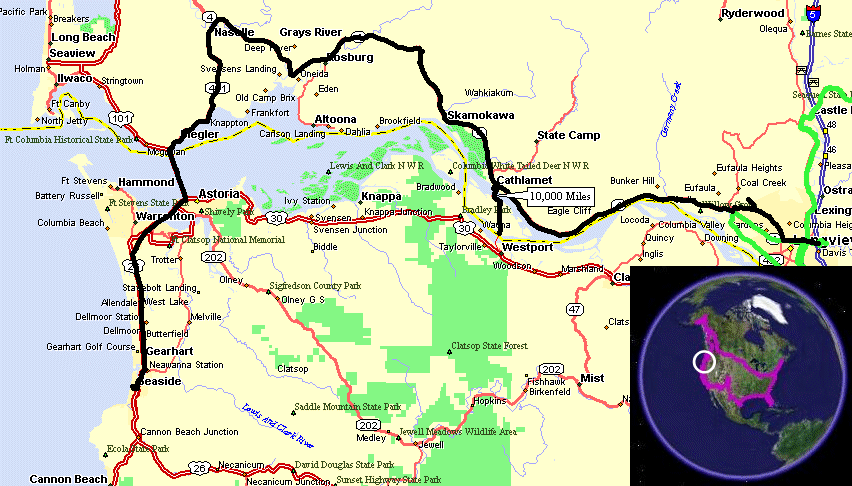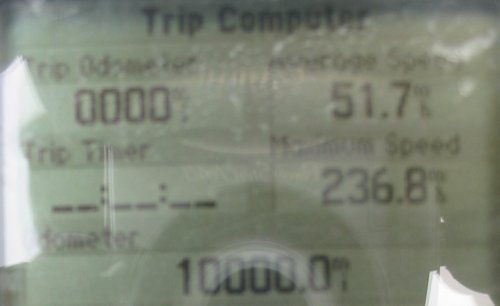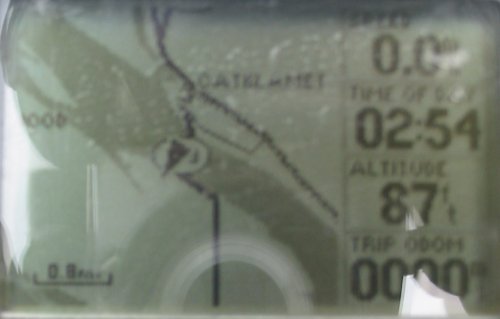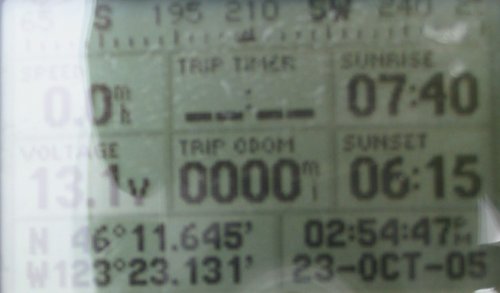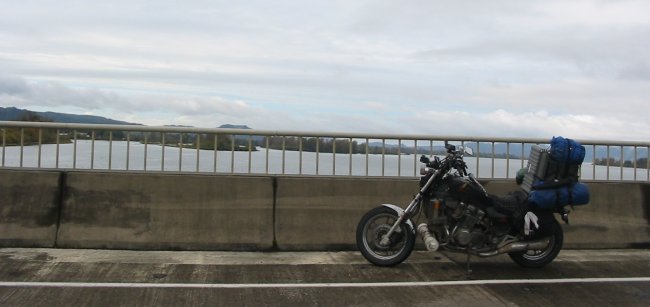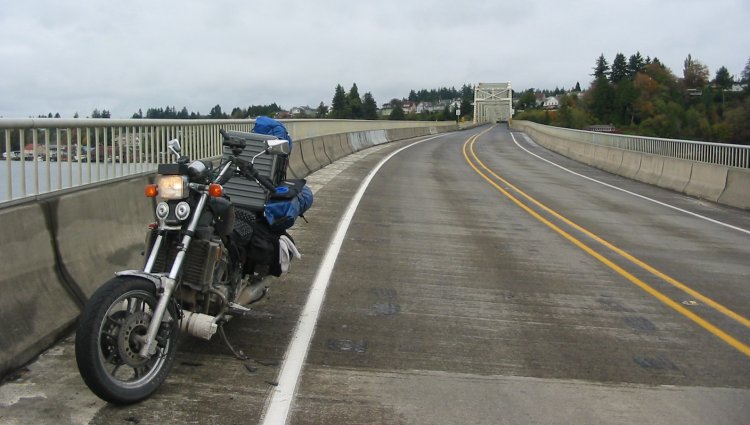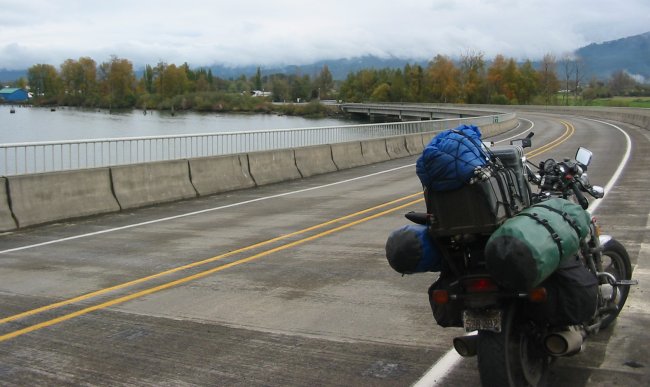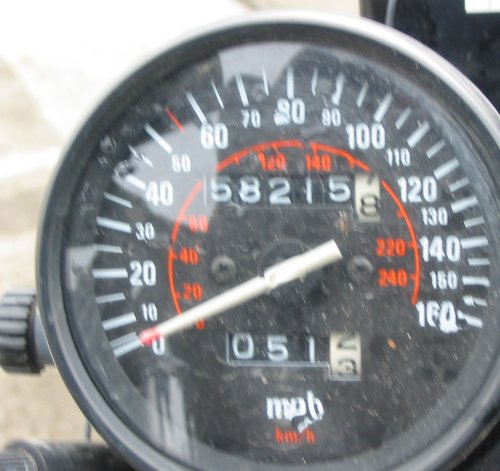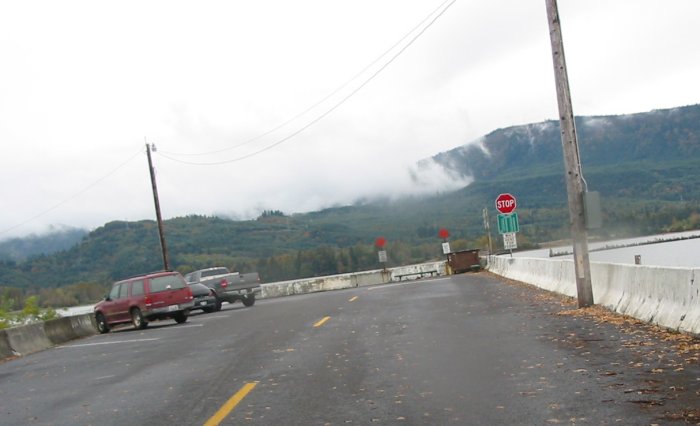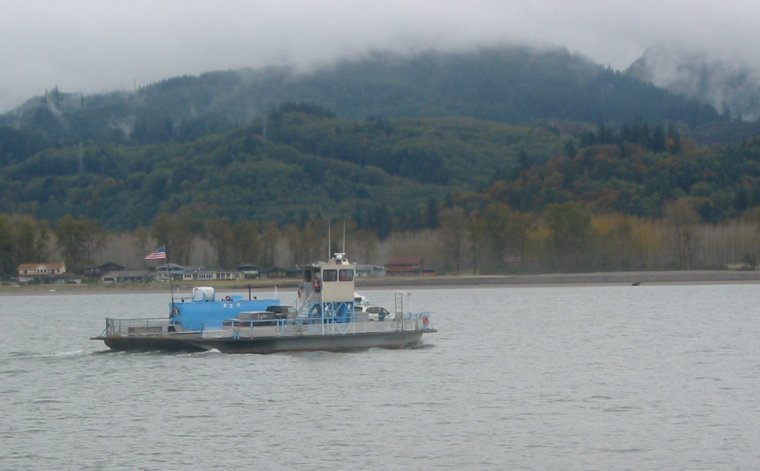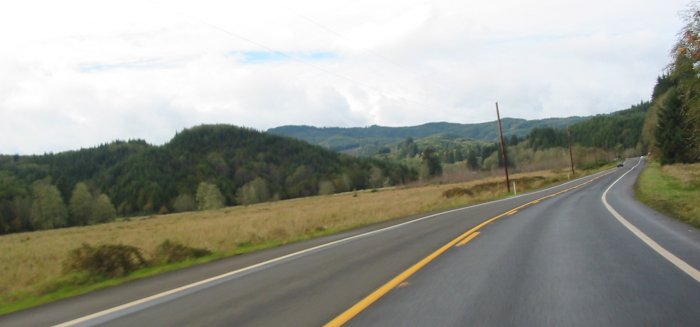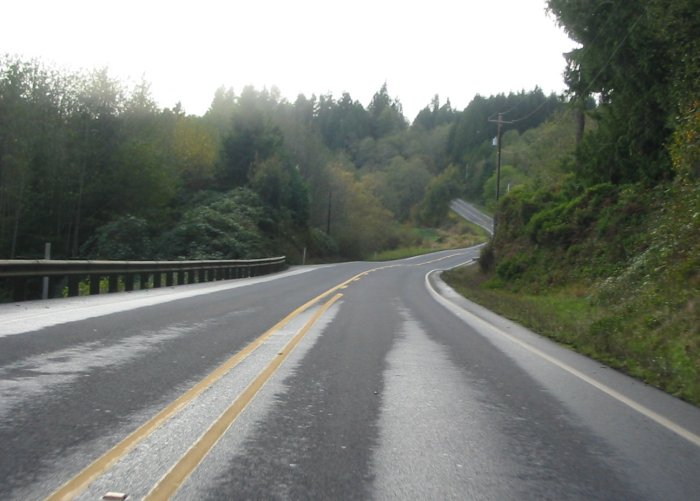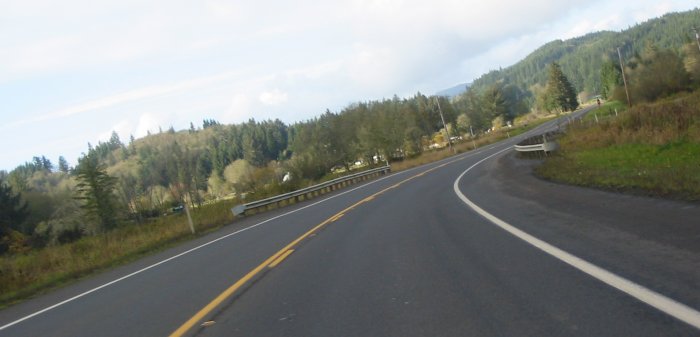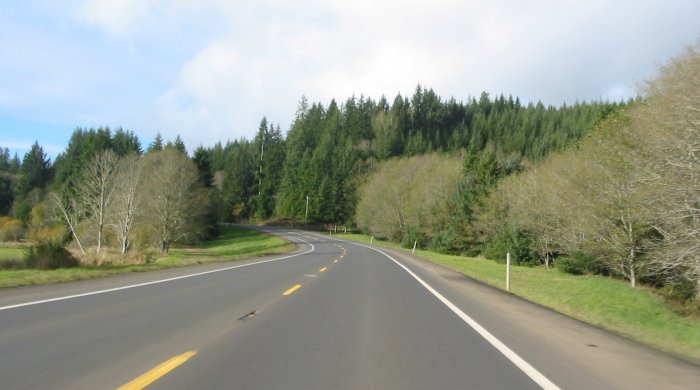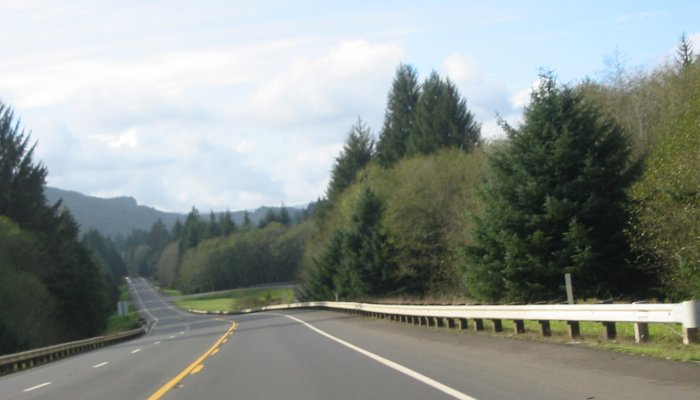 Panorama
(
Click for a larger size
)

Heading into the first steel, elevated spans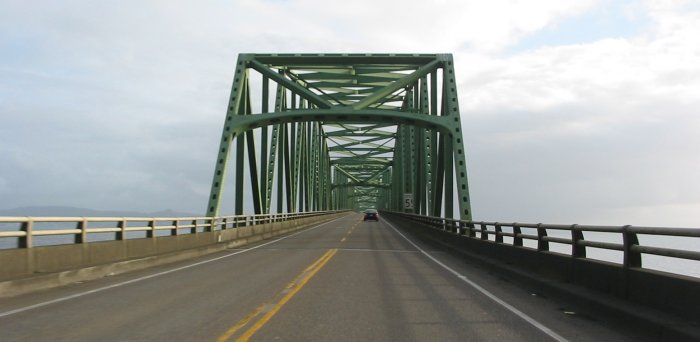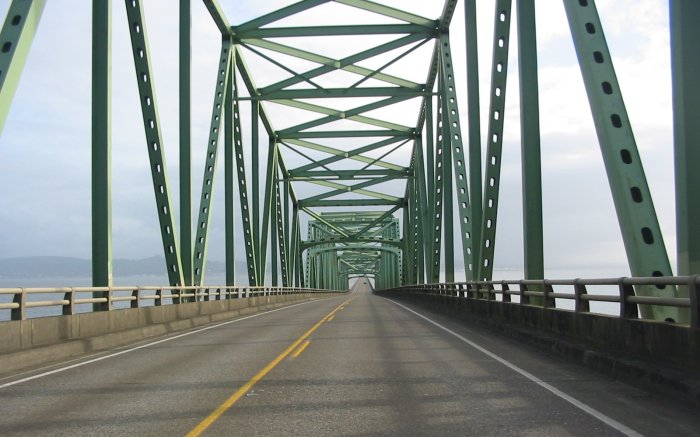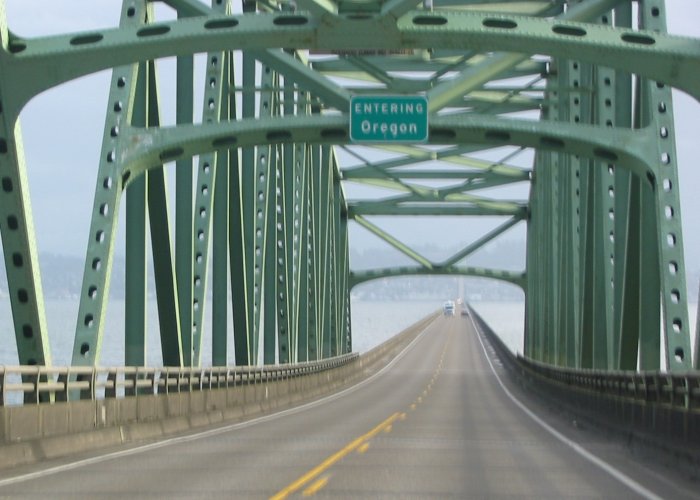 Then out onto the concrete post sections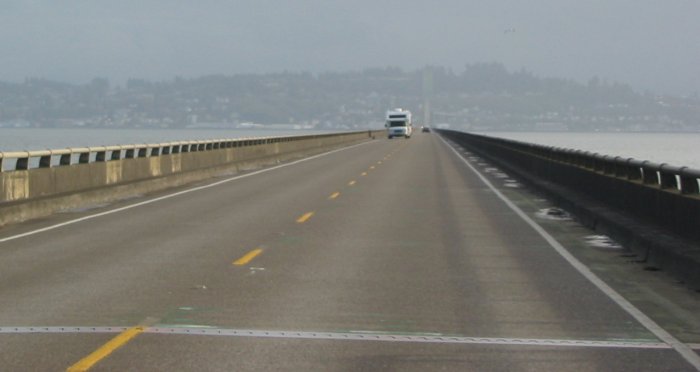 And angling up to the large steel section.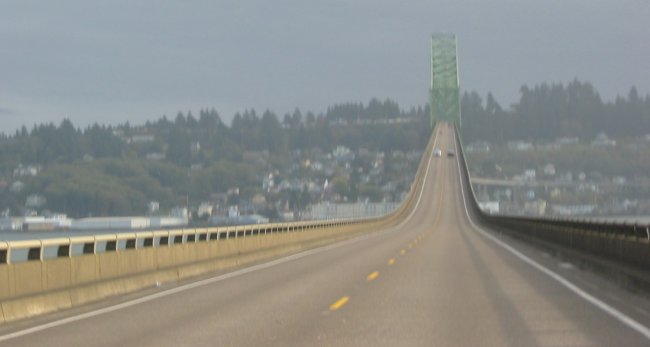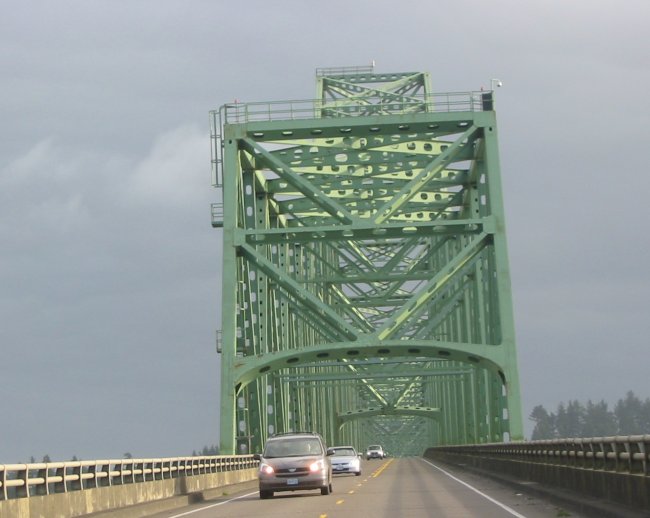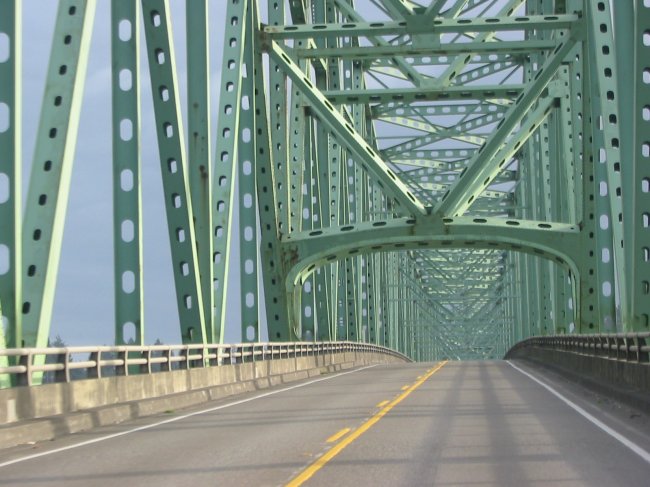 Panorama
(
Click for a larger size
)

A nice welcome to the bridges of the Oregon coast!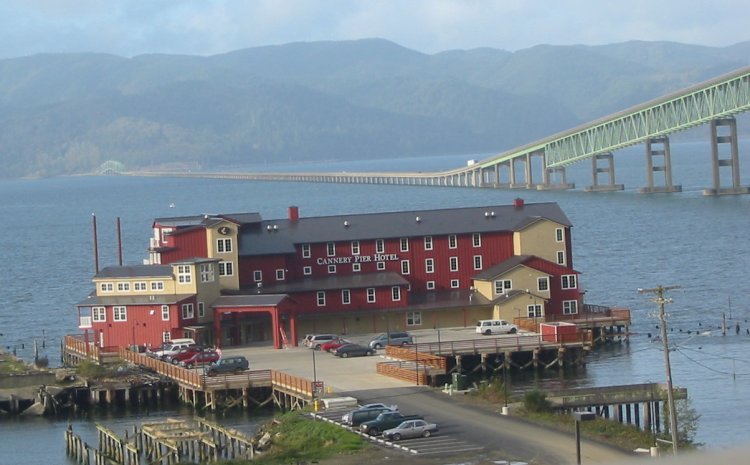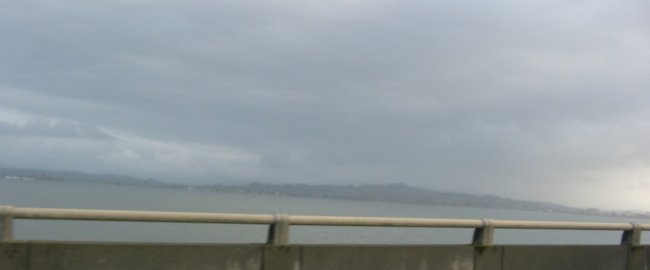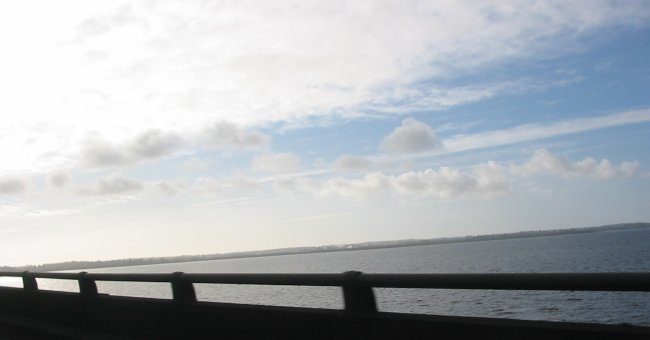 And not but a few miles later.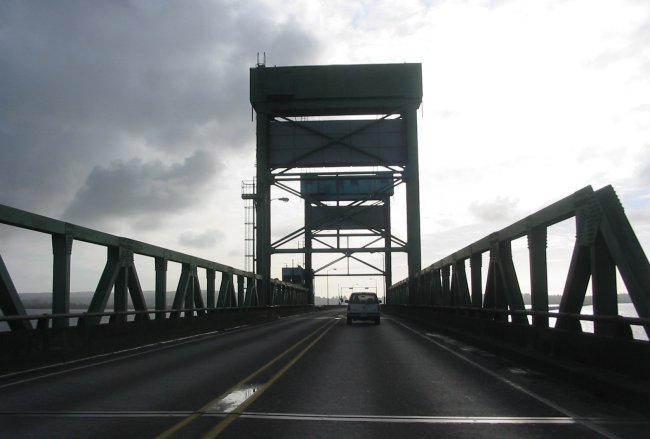 City center at Seaside, OR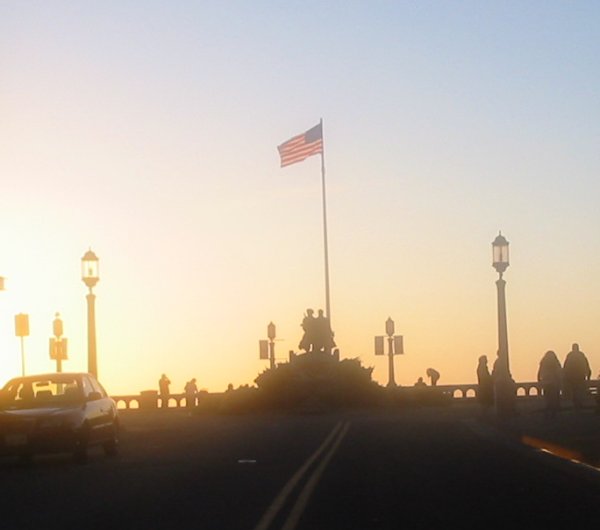 While spending a day at the Seaside hostel I met Raf from Belgium. He was over traveling, having a good time - and taking great pictures.
He thinks this photo was near Lake Bonneville - as in the Bonneville salt flats and land speed trials.