Oct 21, 2005 - Friday
Randle, WA To Cougar, WA


Wow - what a day. Nice sun, mostly dry roads, STUNNING scenery. Mt. St. Helens National Volcanic Monument.

I wound down National Forest Road 25 to the road up to Windy Ridge. Trees, Trees, Trees. Turning on to NF Road 99, which heads up to Windy Ridge, the first part was trees, trees, trees - then BANG - open destruction of the "Blast Zone".

With this open area came the sun - it felt good. This was the first day in perhaps a month that I wore neither the rain pants or the rain jacket. They were either worn for rain or wind protection (from colder temps). The views were stunning and the traffic exceptionally light.

Up at the ridge I did the 50,000 step climb to the lookout - some nicer views from up there. The volcano had a nice whisp of steam / smoke rising skyward to this hovering cloud. With the views captured to jog my memory years down the road I headed back down - with a side stop at NF road 26. Like I mentioned earlier - there is a difference between DeLorme's and Microsoft's street map products. Route 26 is the suggested route that DeLorme shows while Route 25 is Microsoft's. Route 25 is the 'standard' route but 26 is worthy of a visit.

Route 26 is mostly asphalt (a handful and a half of some gravel about 30' each in length), single lane, two-way traffic. It winds through the park - blast zone and non-blast zone as well as out into forested areas - logged and not. This road was quite likely a logging road that was upgraded with asphalt. The 15 minute, one-way jaunt on 26 had me pass nothing in my direction but two cars and three bikes on the opposite direction.

After taking NF Road 26 down to the intersection of the original 25 I did a U-turn and headed right back the way I came. When this ended back at the Route 99 road I turned and headed back down 99 as if I didn't take this one-lane 26 at all.

Leaving the Windy Ridge's Route 99 and back on NF Road 25 the treats continued - odd peaks of the volcano mixed with great, empty roads.

Down near the end of the day I needed to decide where to stop - continue out to a hotel near the Interstate, a Hostel near Ariel, or the campground near the reservoir.

I looked for the hostel but it was a bust. I did find IT but I couldn't find any housemaster so I skipped it. Back to the campground I go - a clear somewhat warm evening. Done.
Video
Mt. St. Helens - scenery
2005-10-21-scenery.mpg
MPG, 15.2 MB, 1 min 55 sec
Video
Mt. St. Helens - National Forest Road 99
2005-10-21-road-nf99.mpg
MPG, 22.9 MB, 2 min 54 sec
Video
Mt. St. Helens - National Forest Road 26
2005-10-21-road-nf26.mpg
MPG, 20.3 MB, 2 min 35 sec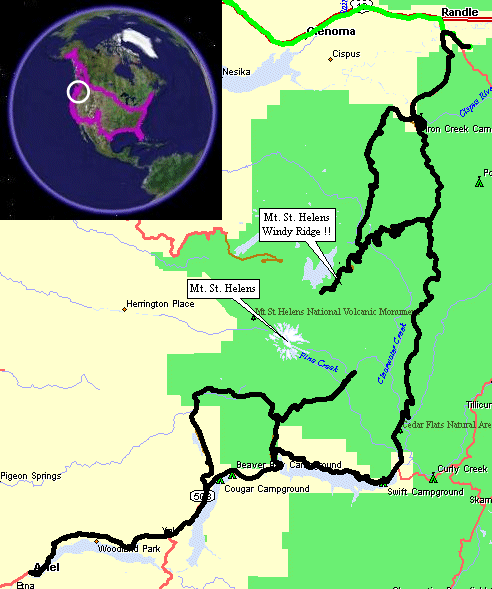 A view from the tent - a quiet valley.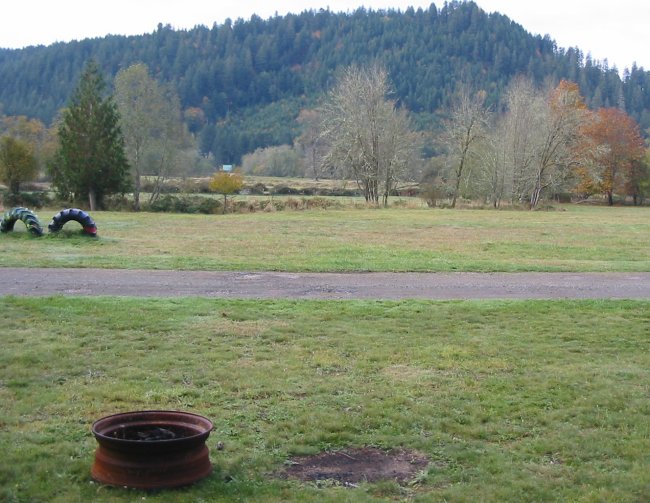 A visitor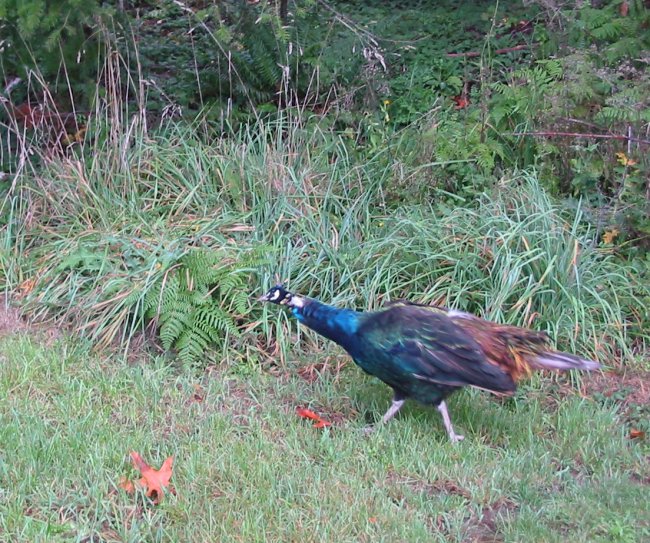 Dirt road leaving the campground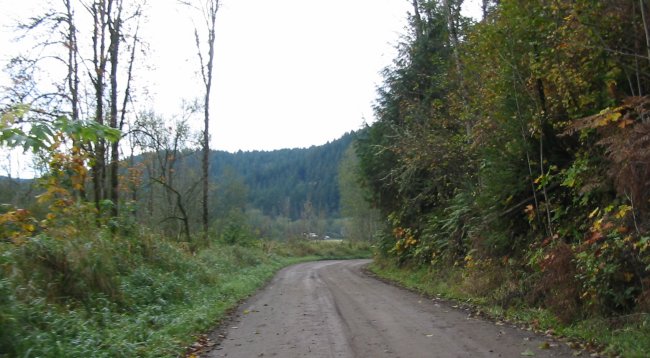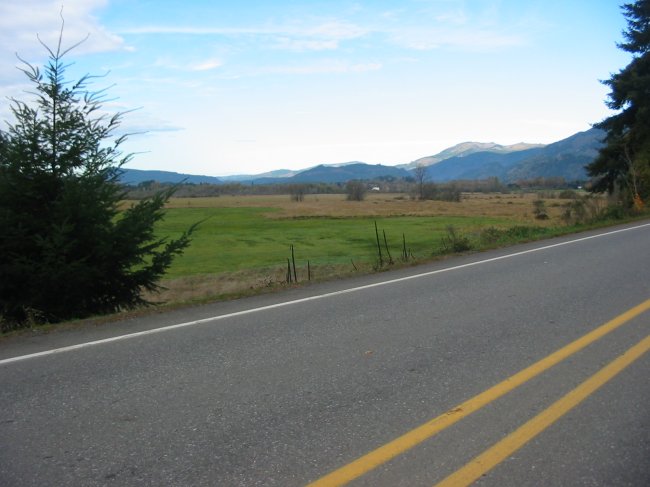 NF Road 25 coming down the east side of Mt. St. Helens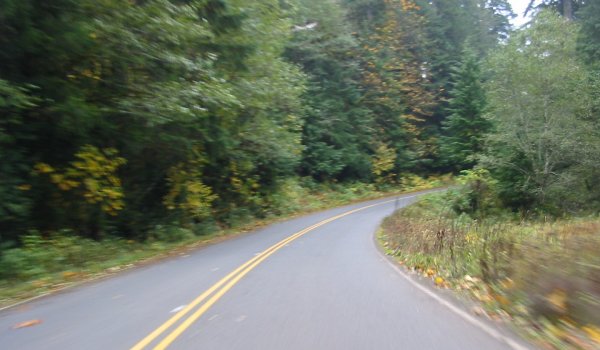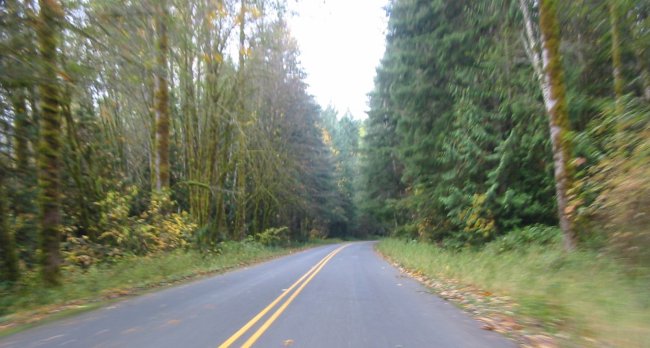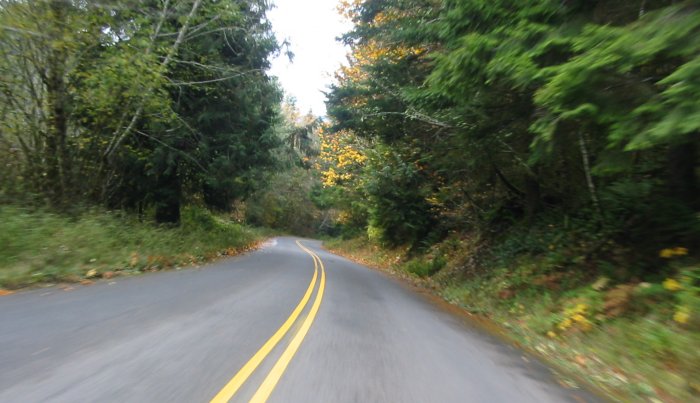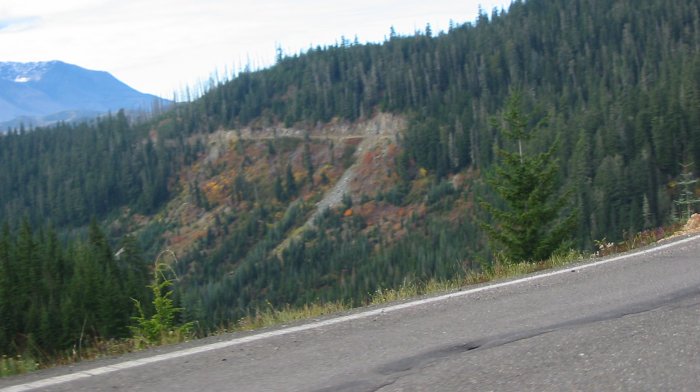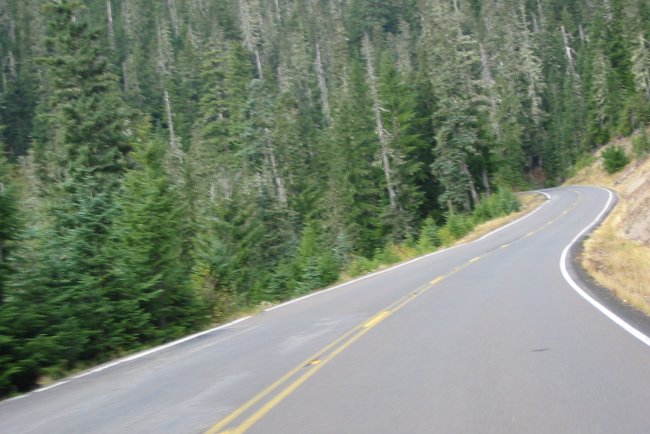 The dramatic curve.
You start the curve in a standard growth forest but end up out in the blast zone.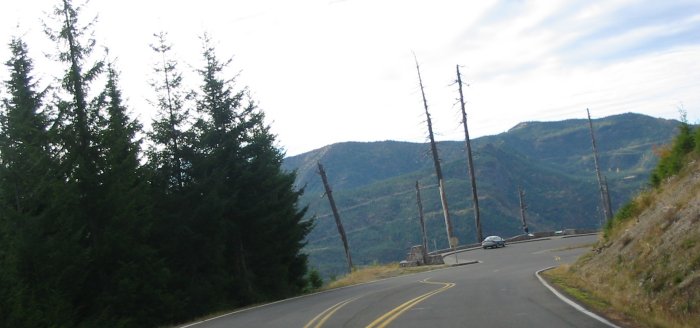 Volcano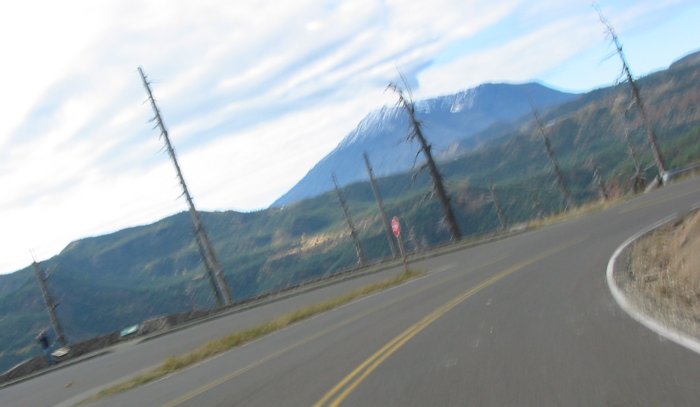 Blast zone - stripped trees - if they are even standing and not blown over.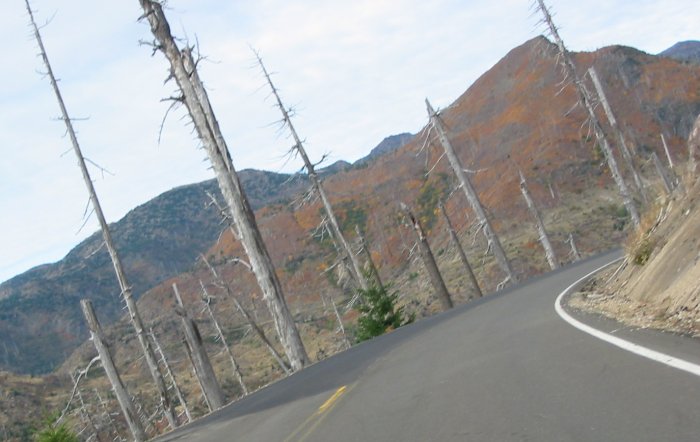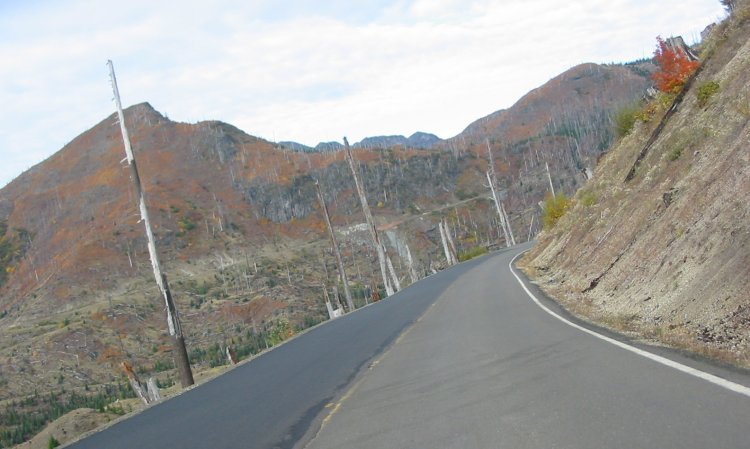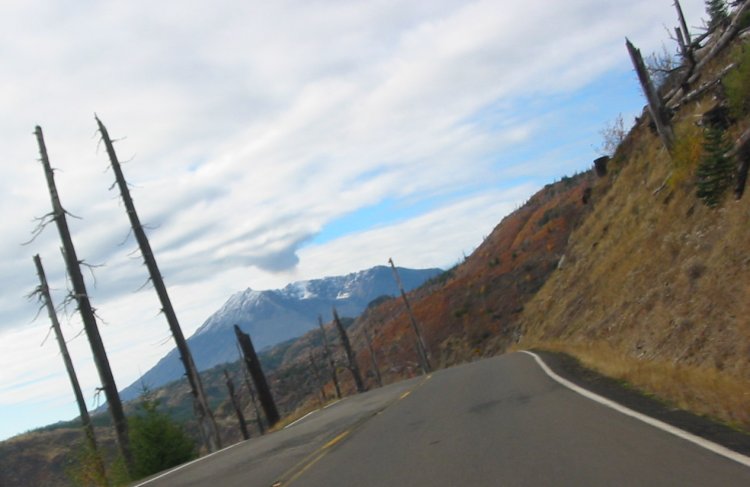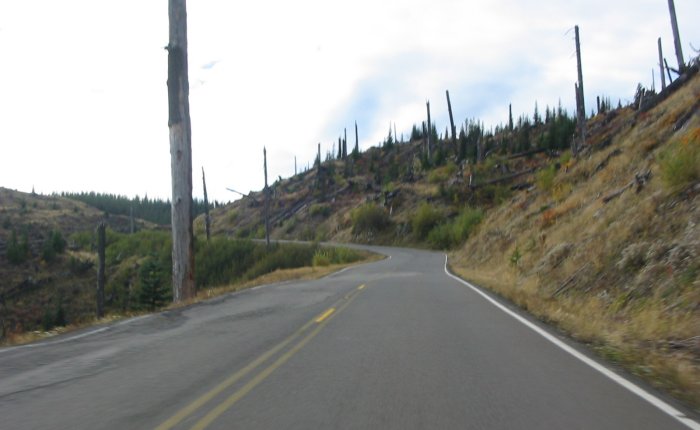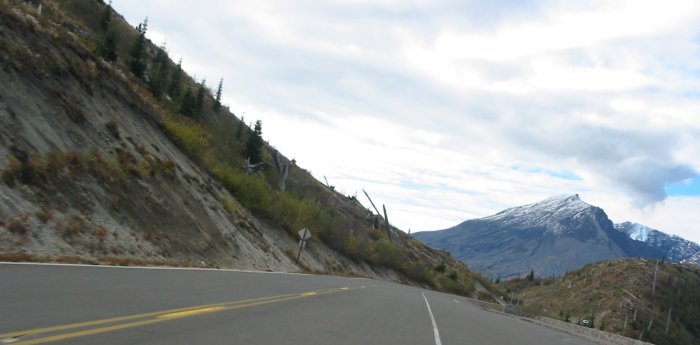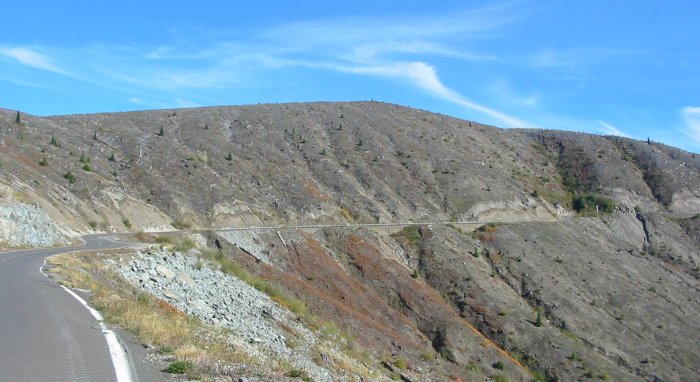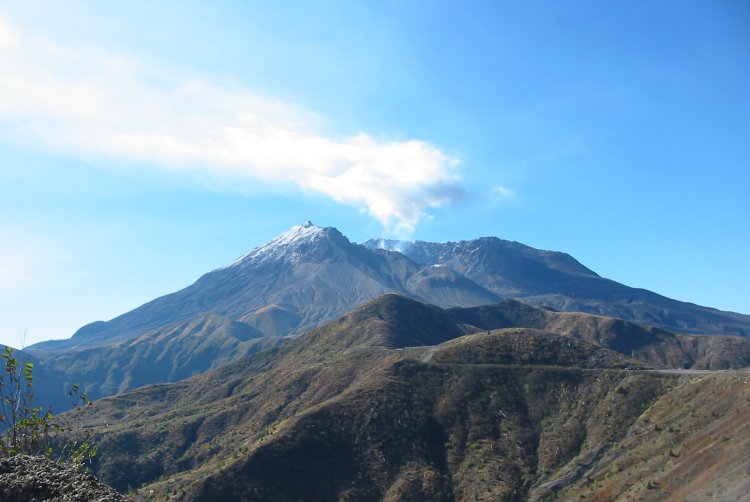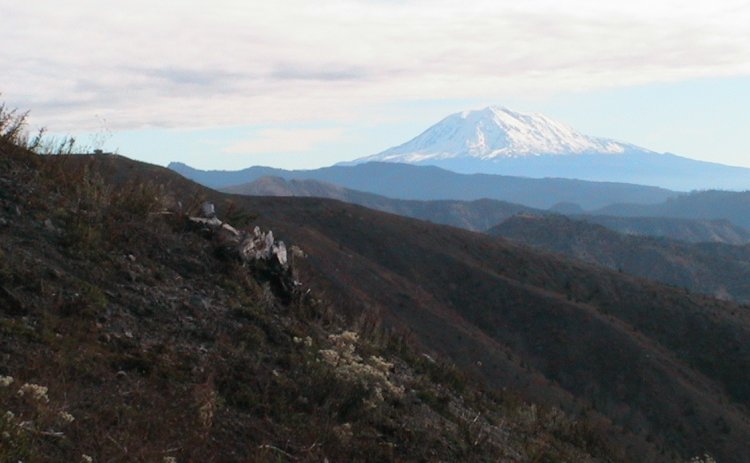 Mt. St. Helens - from Windy Ridge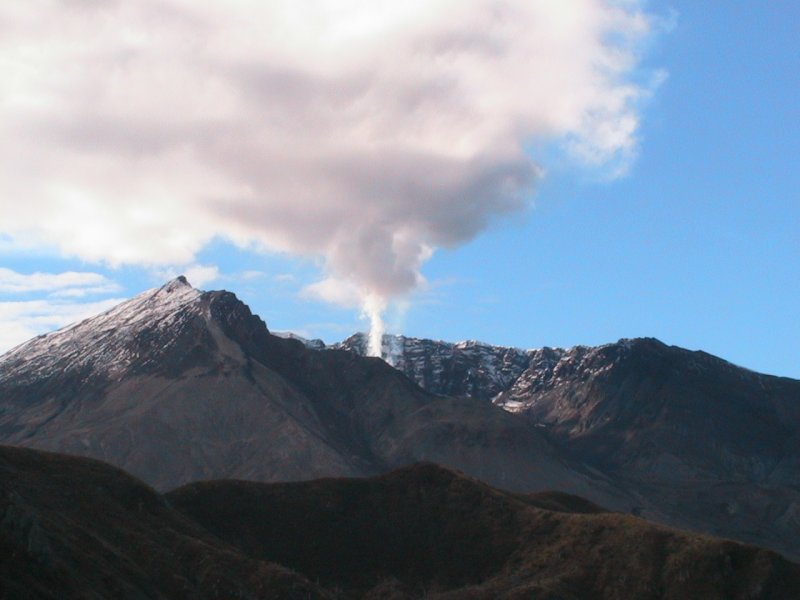 Stairs, Stairs, Stairs...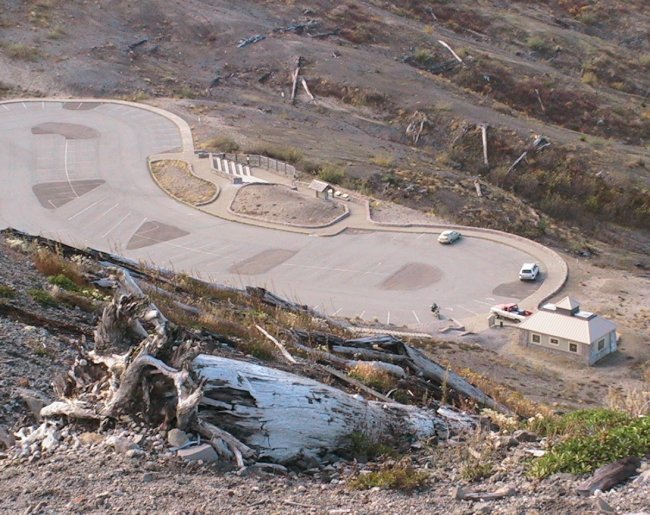 Mt. Rainier peaking above the ridge.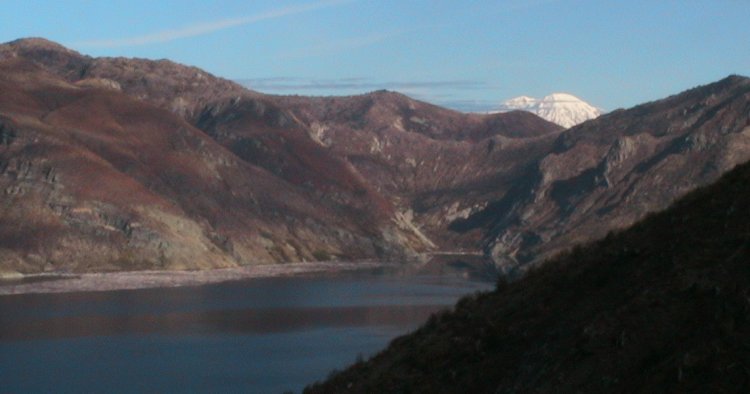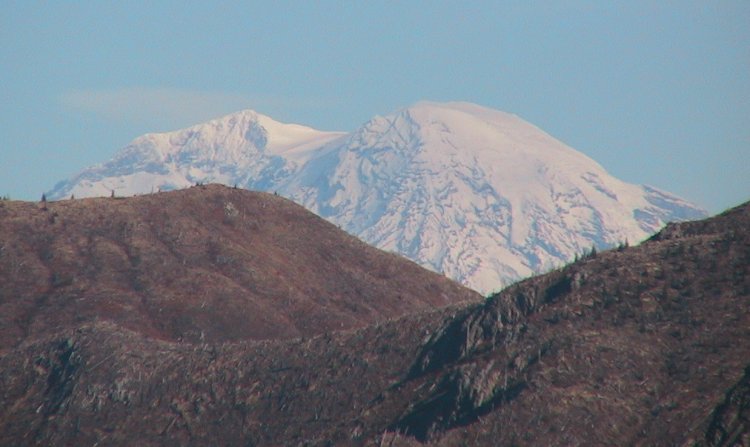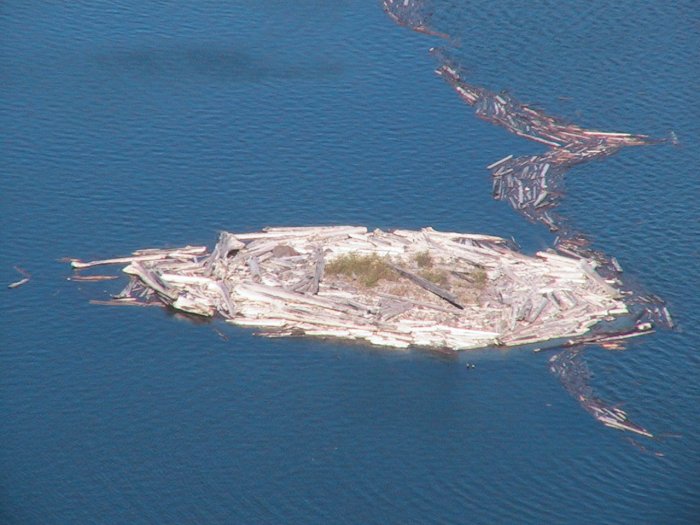 Spirit Lake - filled with logs from the blast.
Some logs were removed shortly after the blast but many remain.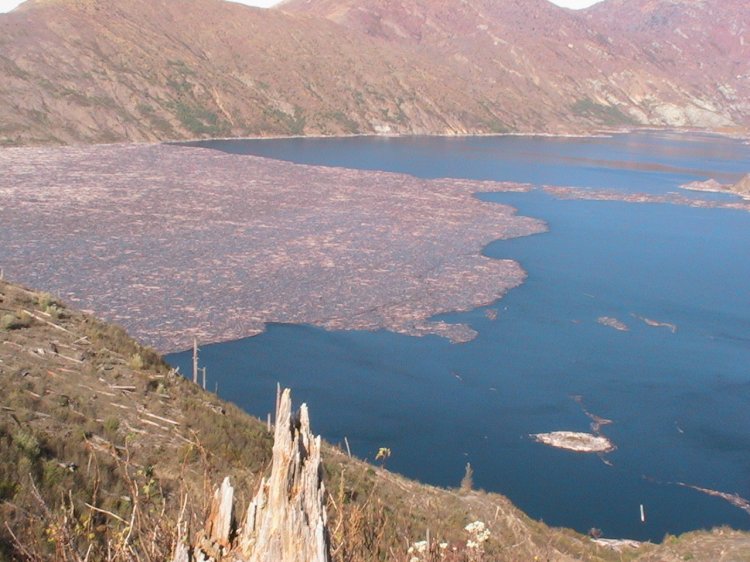 (
click for a larger size
)

The main (northwest entrance) visitor's center is on one of the hills at the far right of the picture.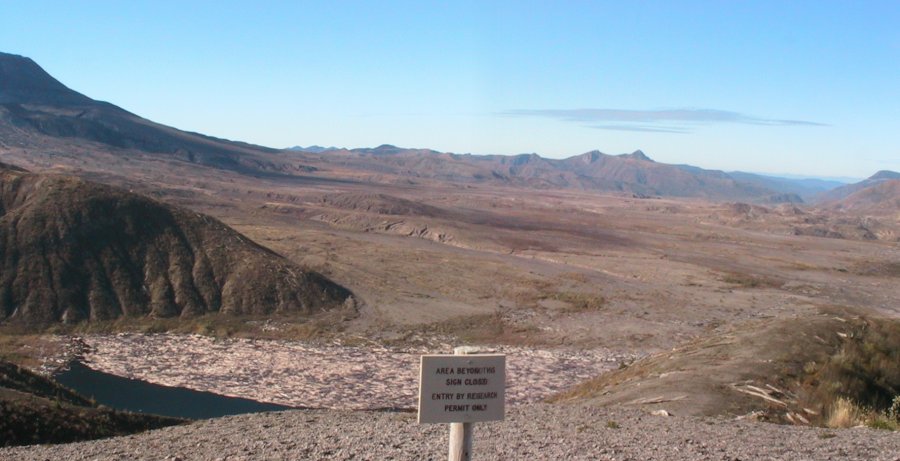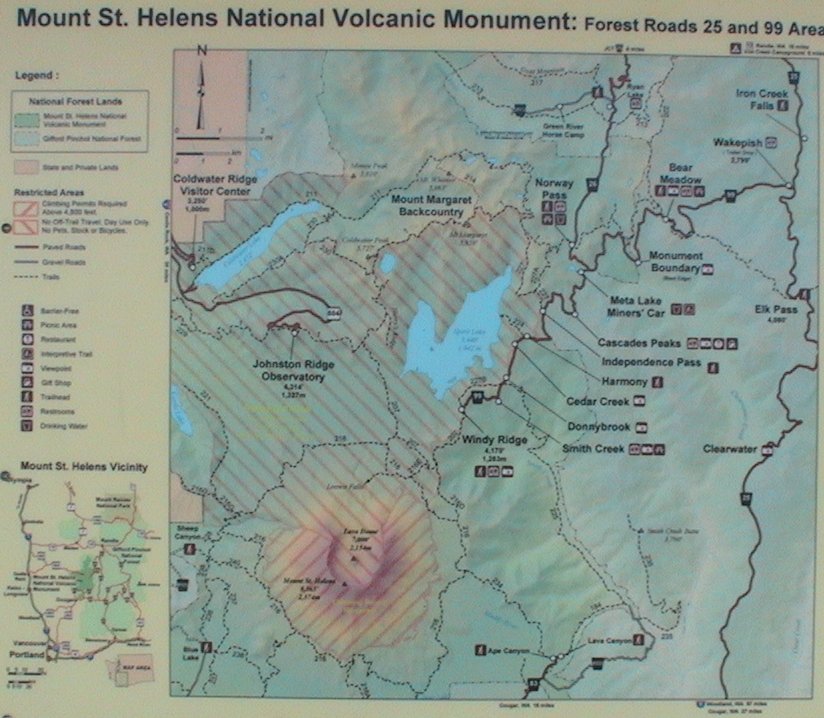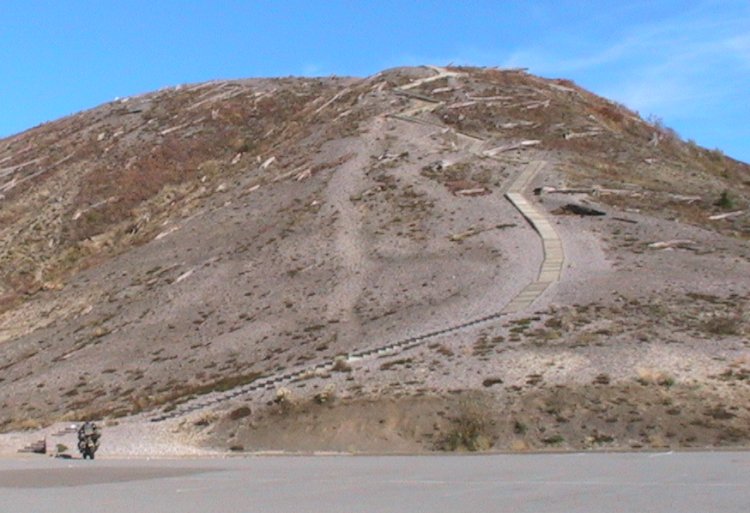 Mt. Adams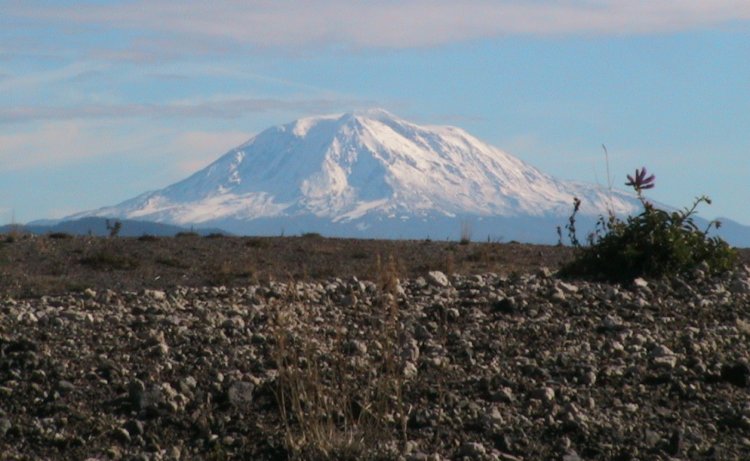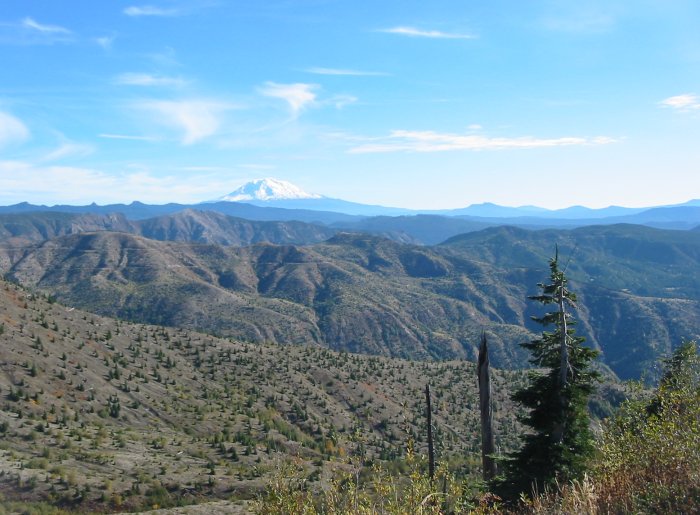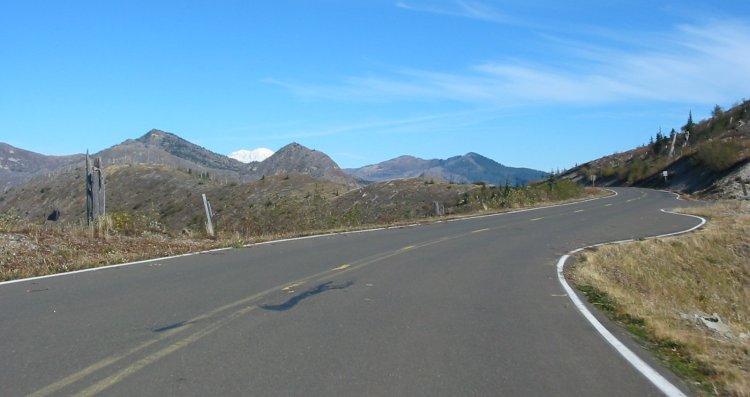 Blast blown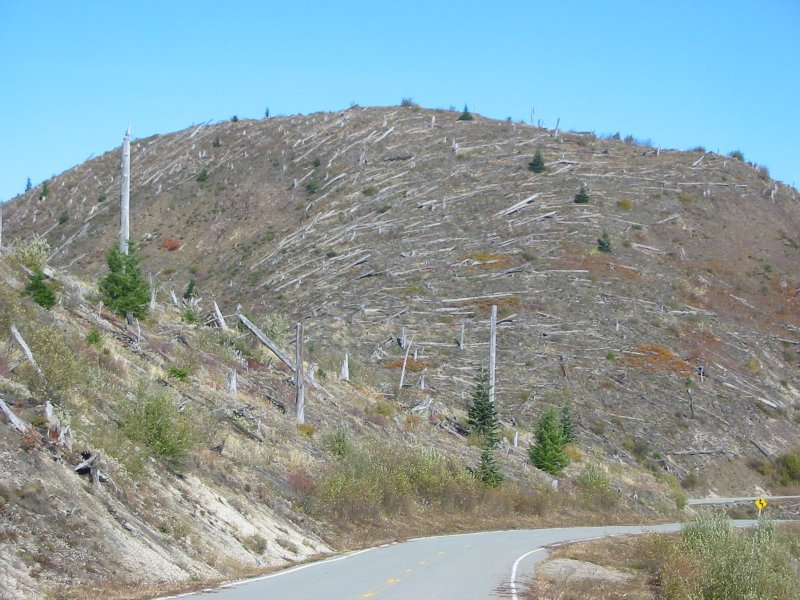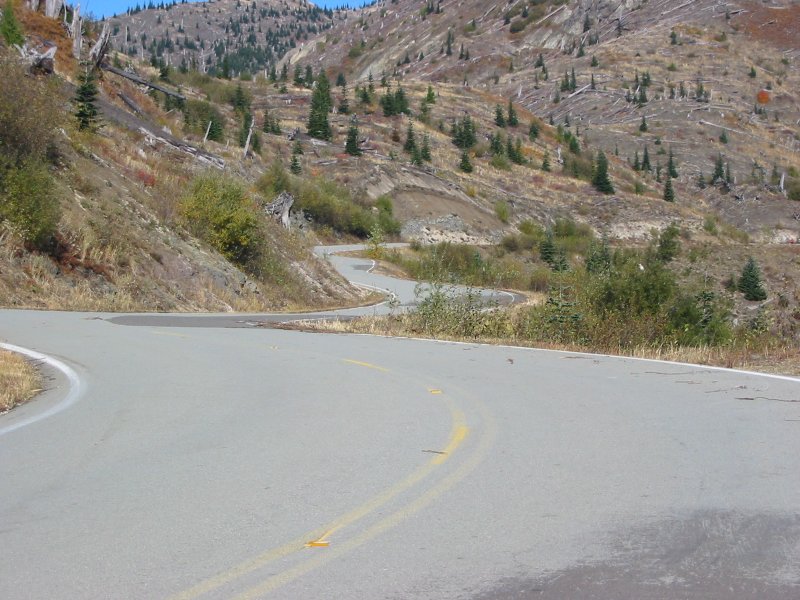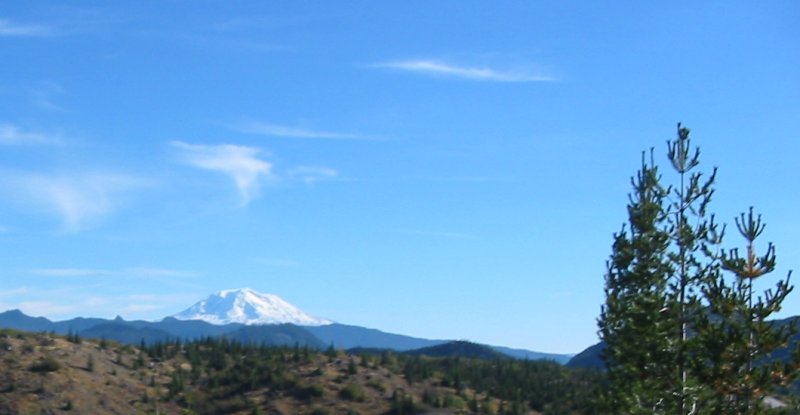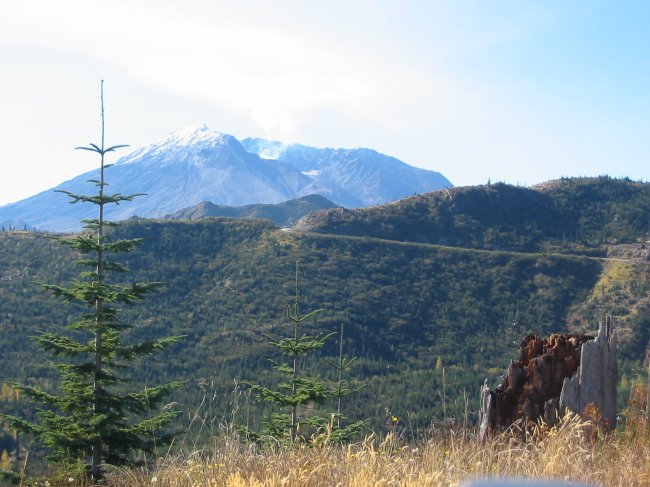 Heading north on NF Road 26 - the single lane, two-way asphalt road that is little used.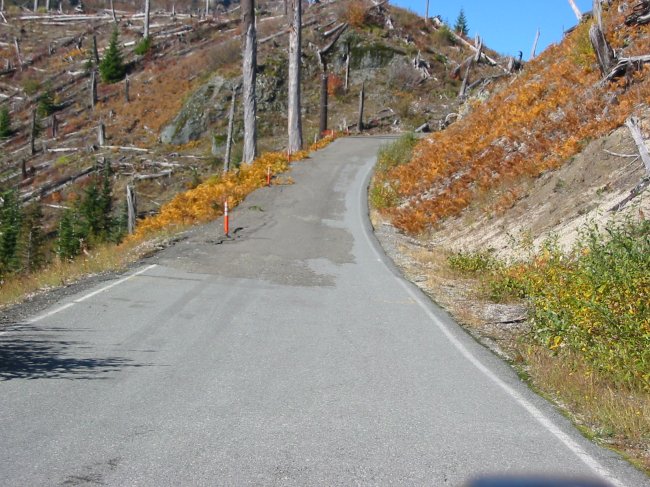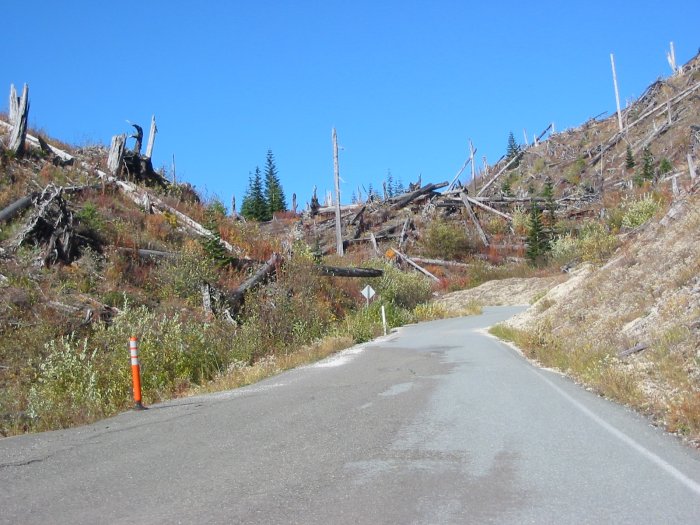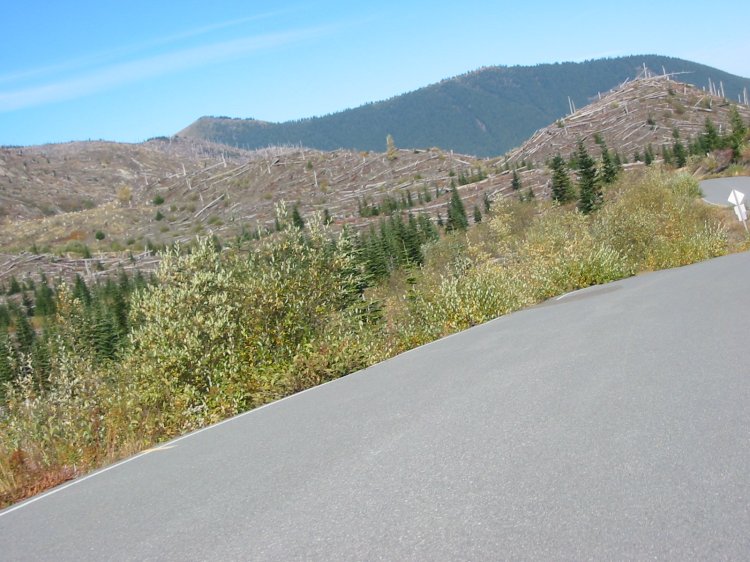 The striking line - blast zone to normal forest.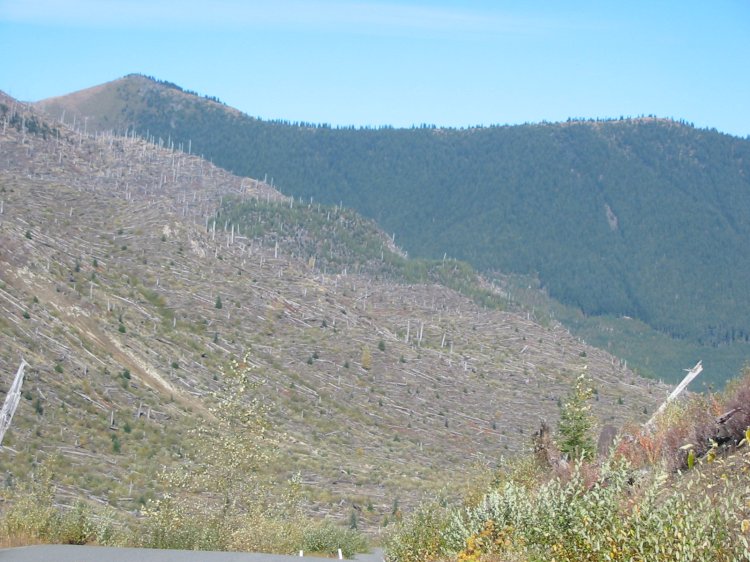 Logged sections of forest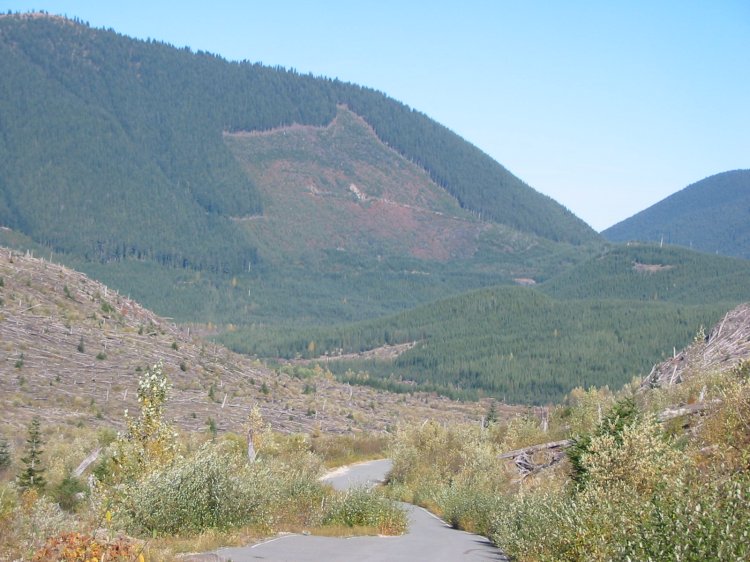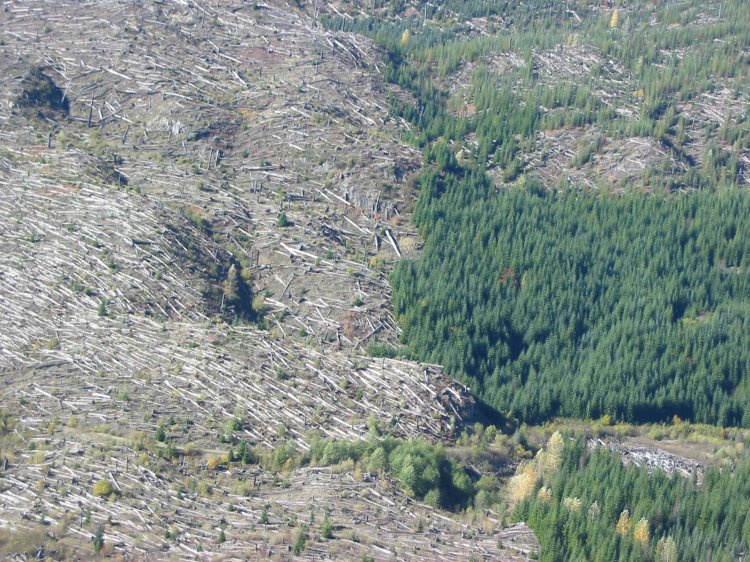 The line is just like this - bare areas next to un-touched trees.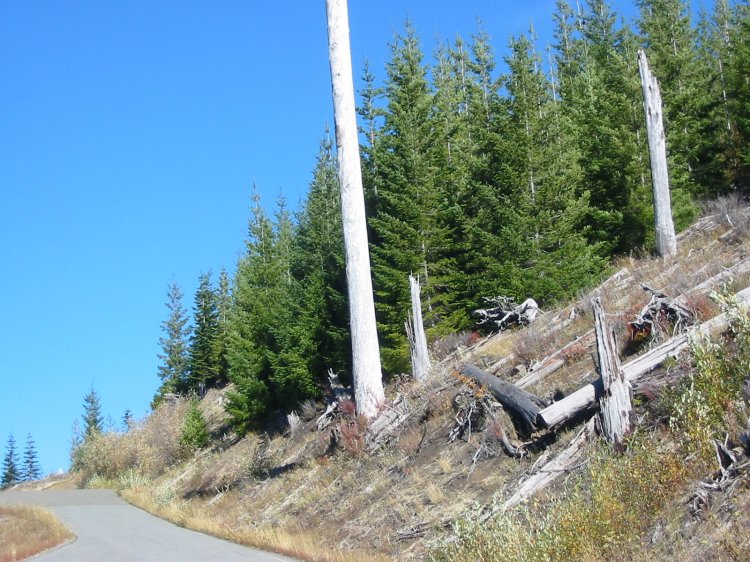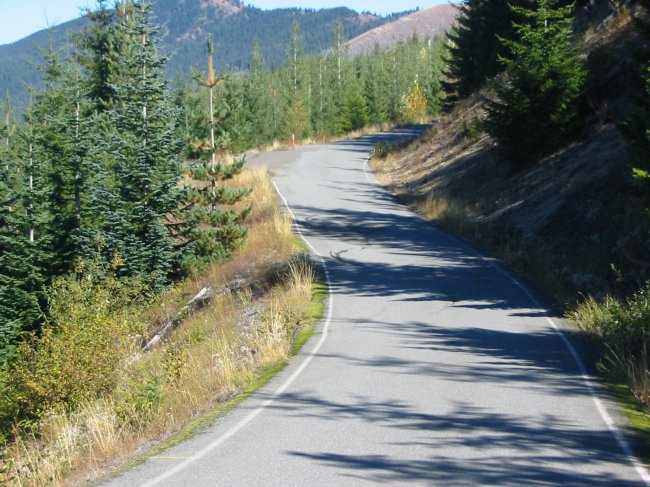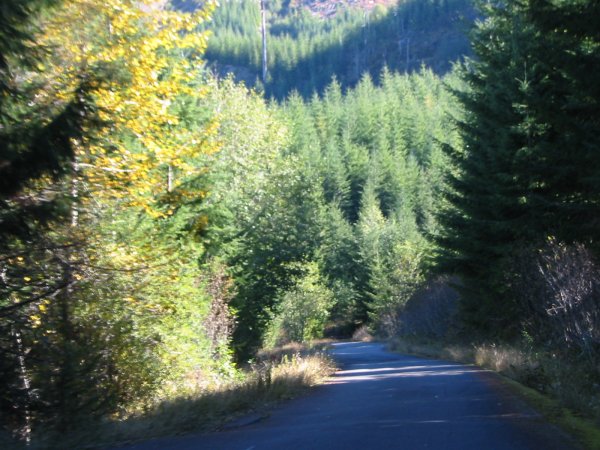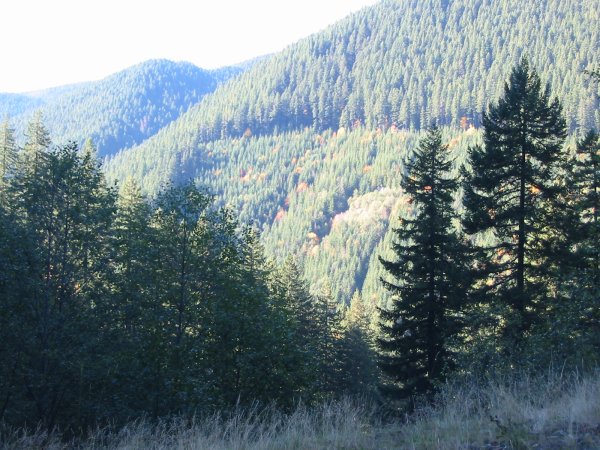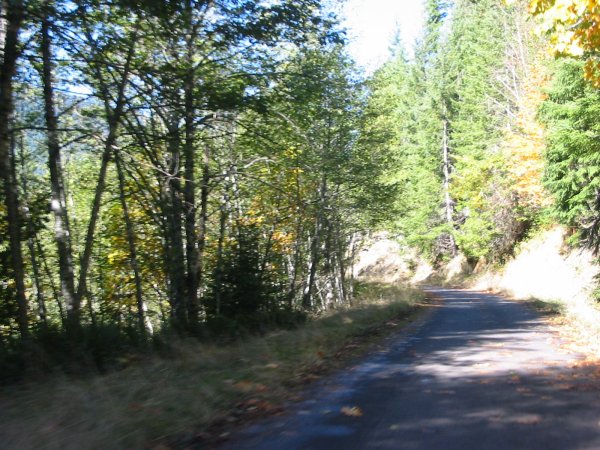 Logged section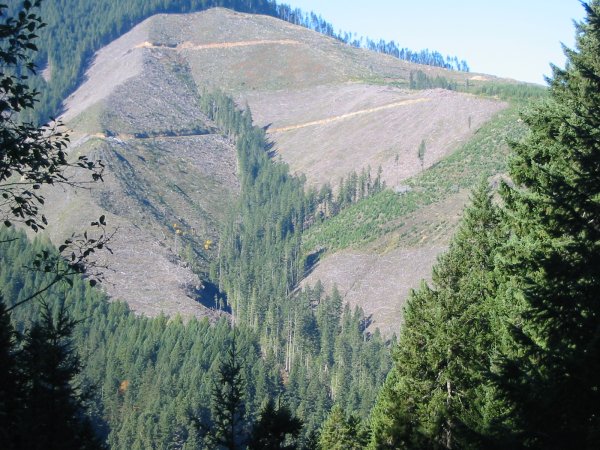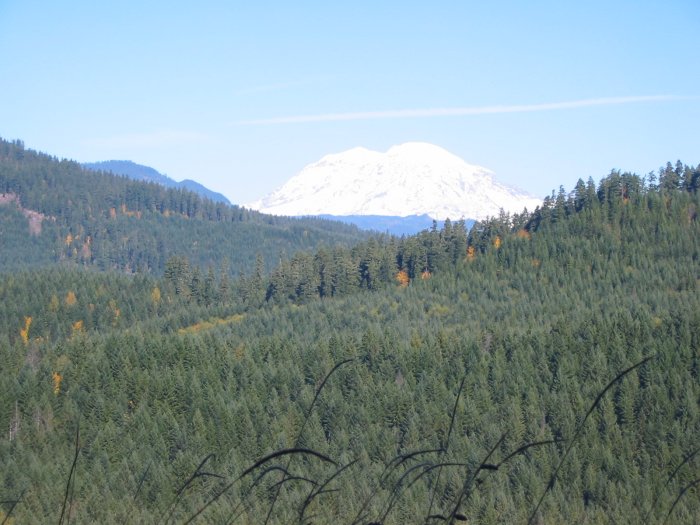 Recently logged - tracks still visible.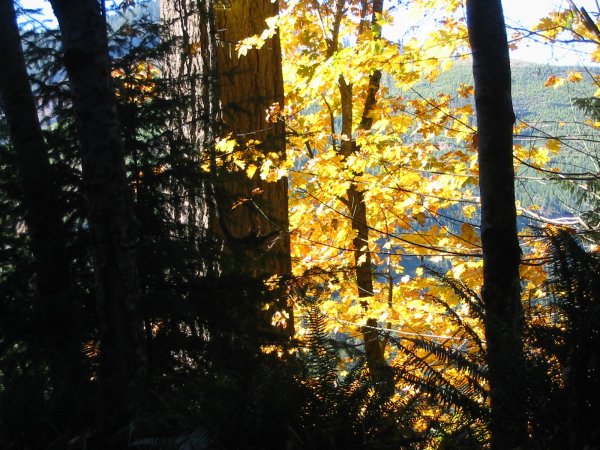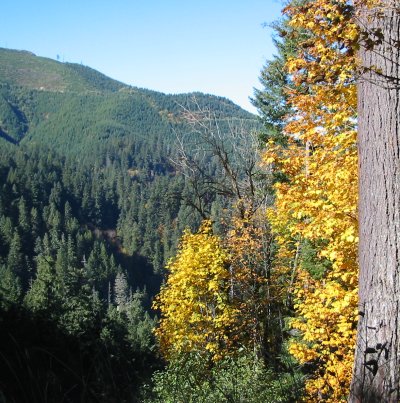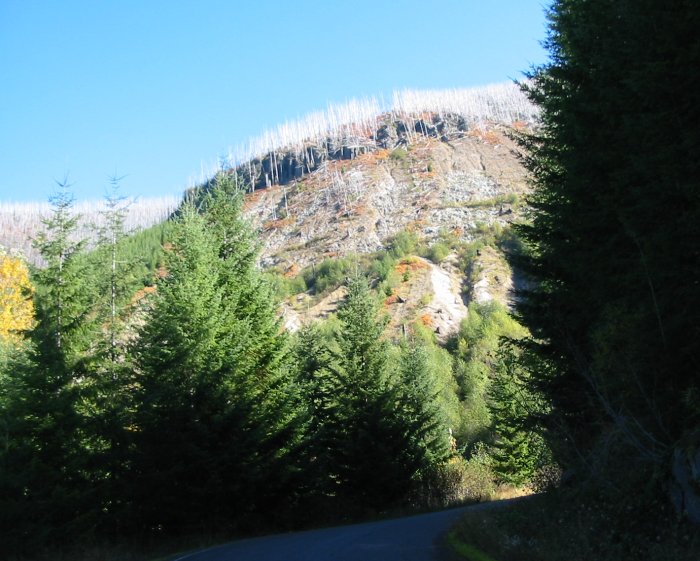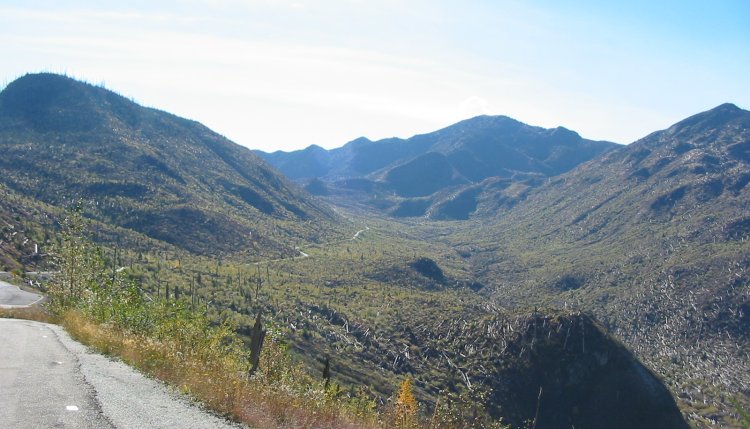 This was down at the Swift Reservoir - a tree stump pulled from the water - soil washed from it's roots.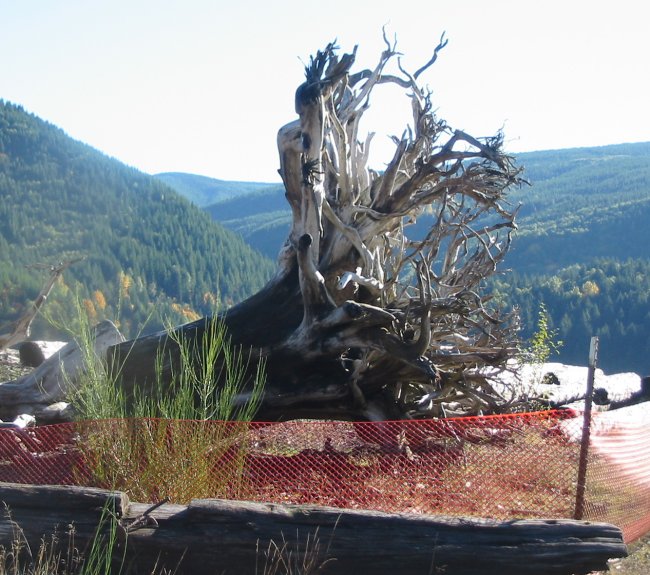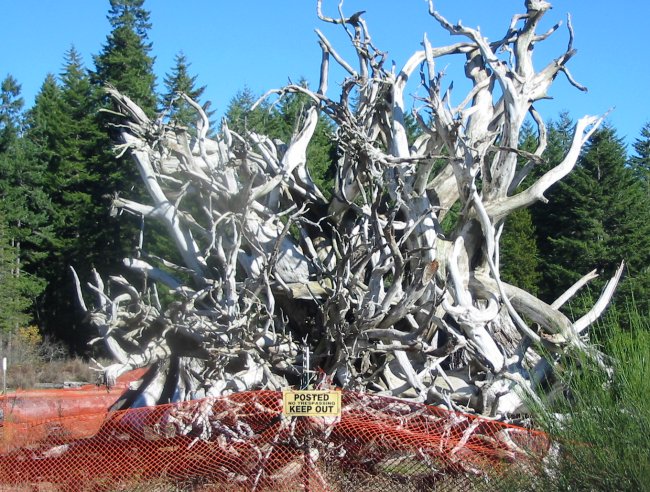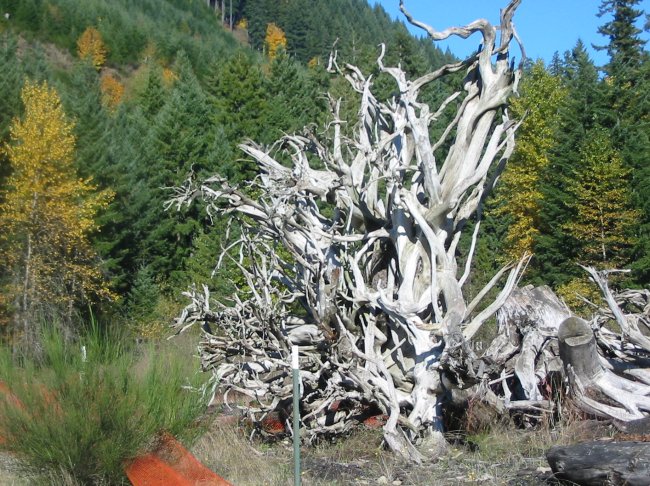 A pit-stop at a campground (I ended up staying here as the hostel was a bust)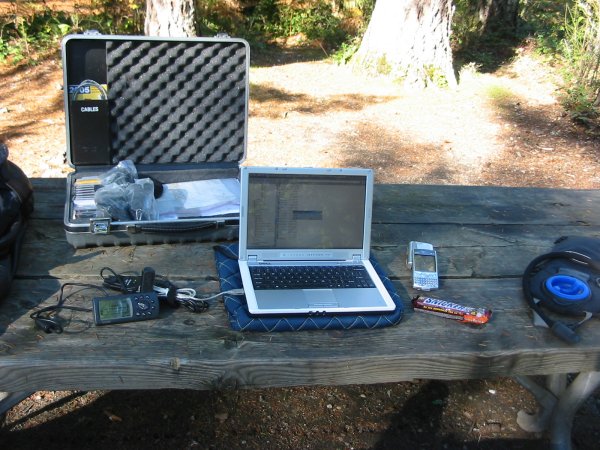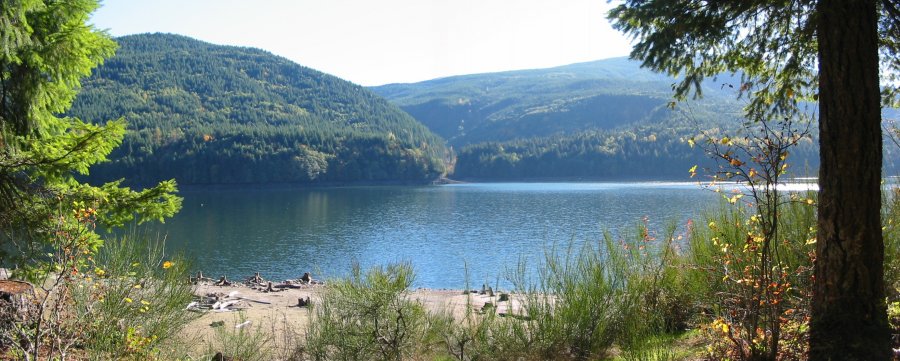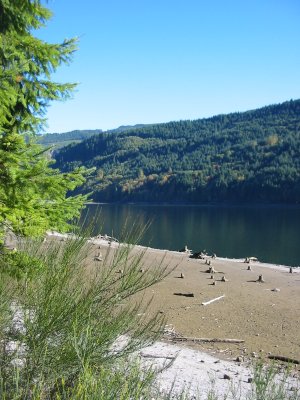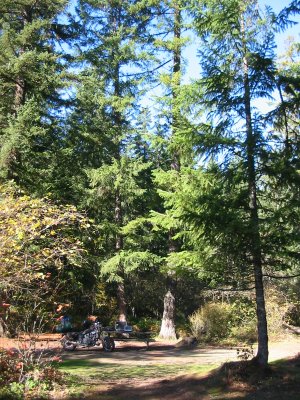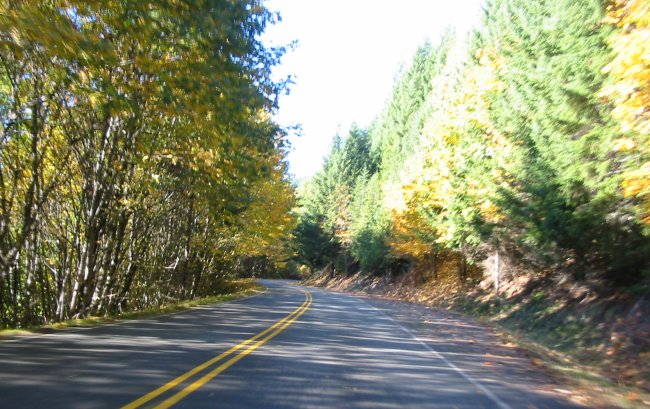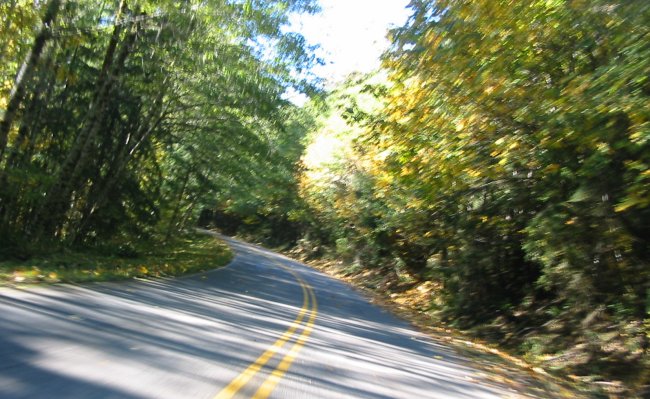 Heading up to Mt. St. Helens from the south side.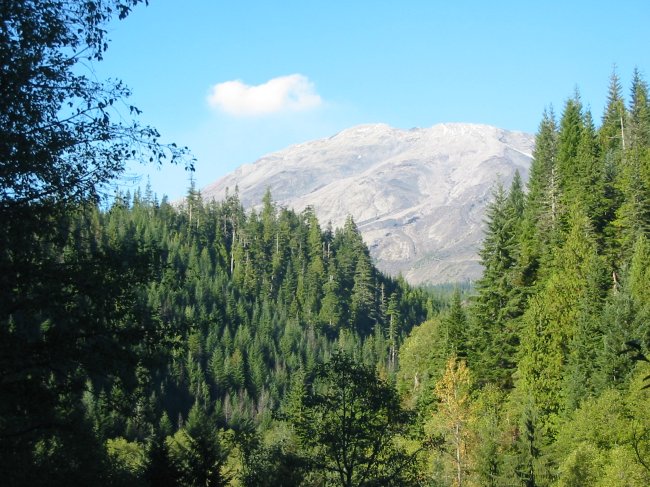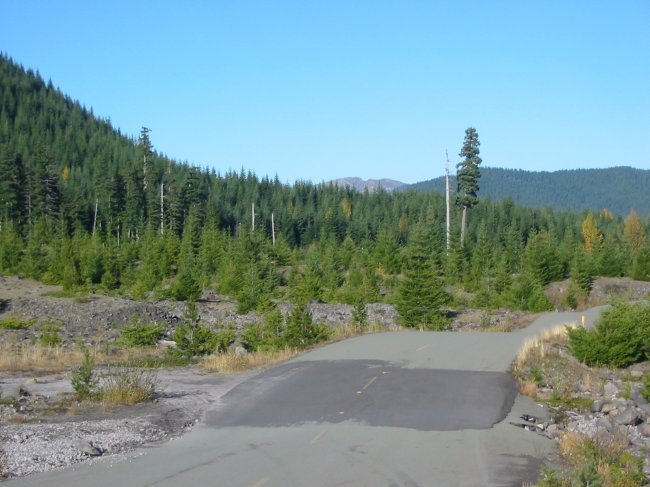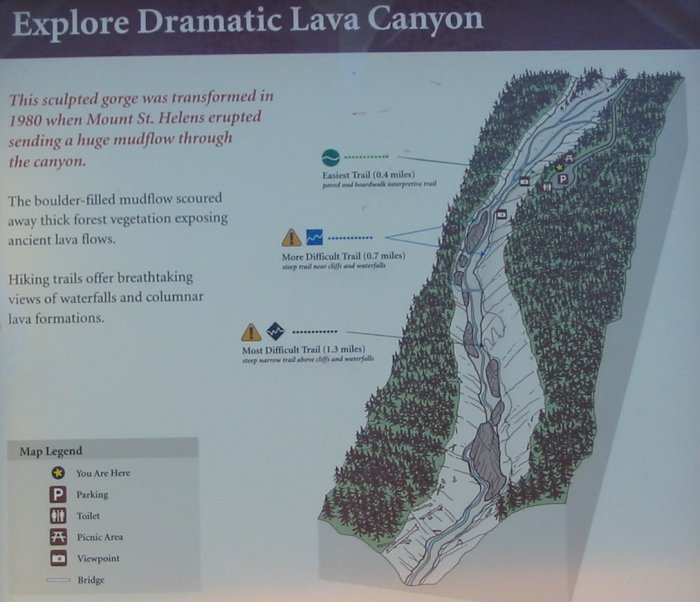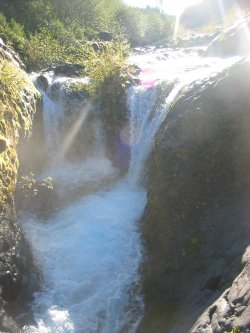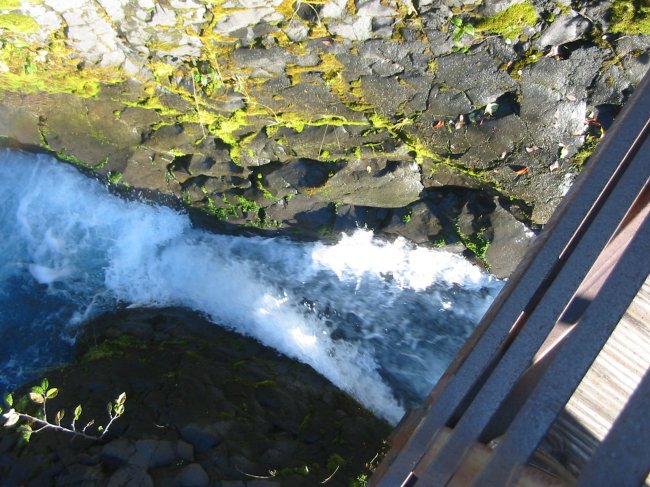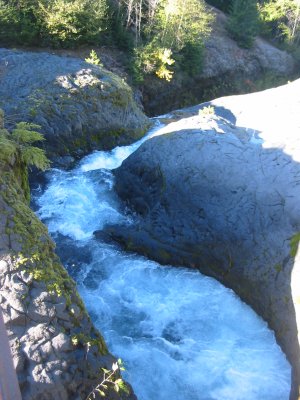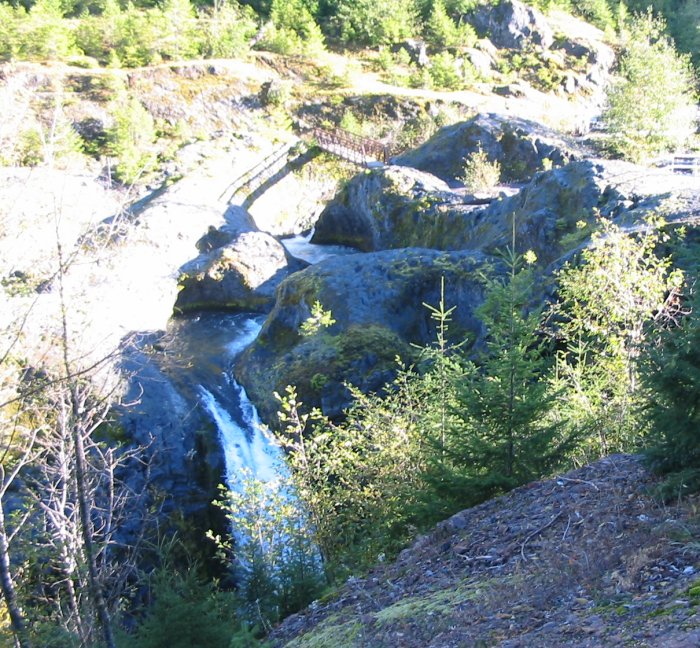 The vertical columns of rock are lava columns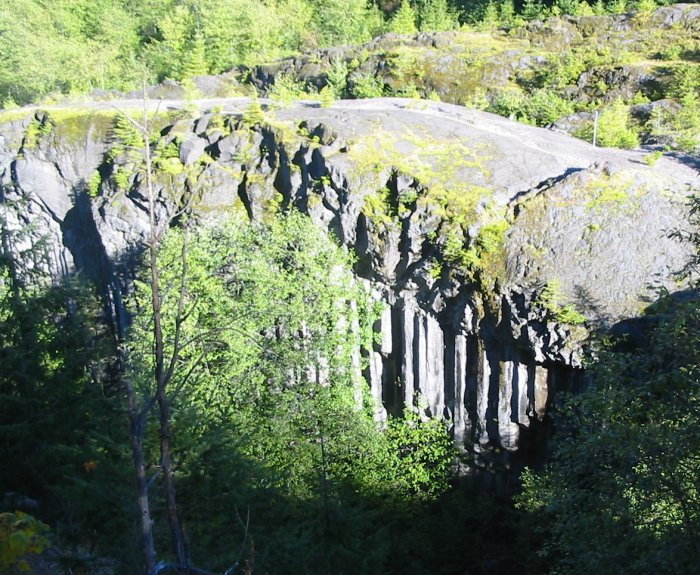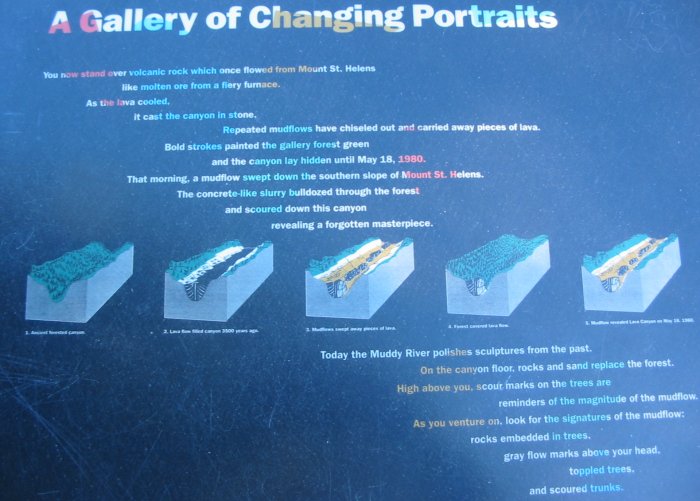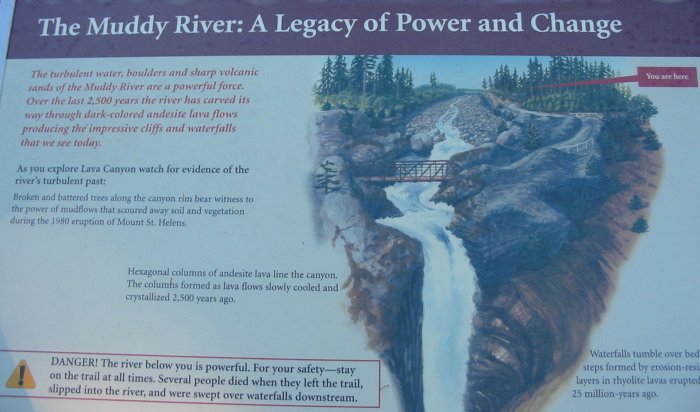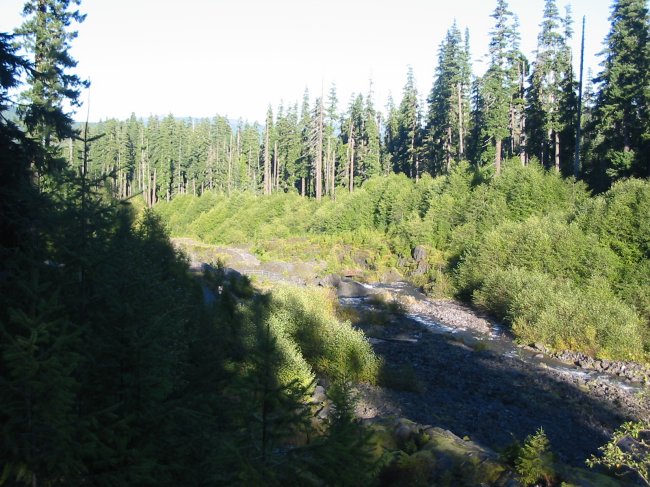 Nice bench!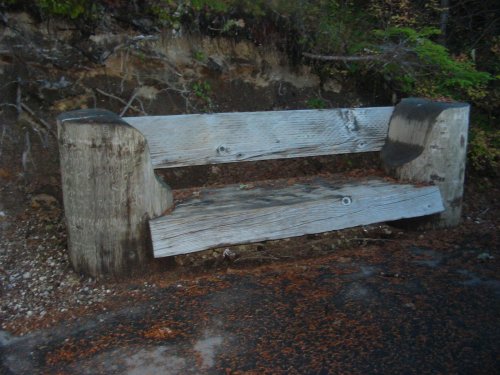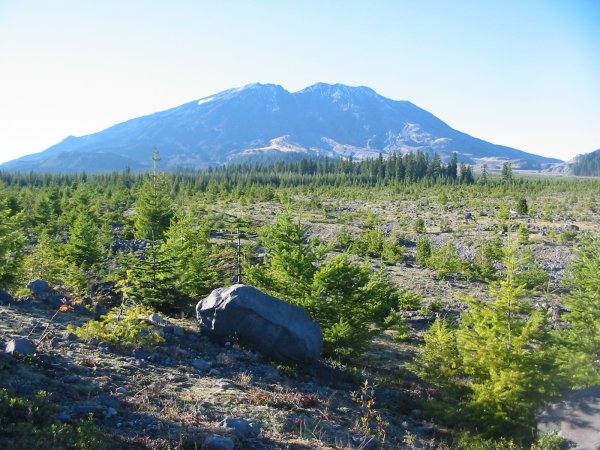 "snow stick" 15 feet high