Oct 19, 2005 - Wednesday
Forks, WA To Elma, WA


Even more drizzle today - no return trip to the Hoh Rain Forest for better pictures. Heading South on 101 I stopped at the lodge for a nice brunch and pictures. Along the way I stopped at some of the overlooks for the beaches but again the overcast continued - some pictures but I didn't get click happy. Ruby beach, Beaches #4 and #3 and a quick stop at the "Big Cedar" tree. The tree looked like it started as one tree but has since had 'add-ons' such that it now looks like five trees in one.

The ride down 101 then East to Elma was straight forward with two side excursinos - Queets River Road and the Quinault River Valley.

Queets held promise to be a forest road "up and about" coming back to 101 - or hopefully the Quinault River Valley road. Such was not the case and I came to a bridge over a creek that was blocked off. This would be a nice 5 to 7 mile dead ender. Most of this ride was through thick forest so it was enjoyable enough.

The Quinault River Valley would turn out to be a loop. On either side of Lake Quinault the road is paved two lane as there is more population near the nice lake. Farther in the road is a gravel one to 1.5 lane. Since I did a clockwise loop the lake or river was always to my right. Not always visible but not too far away. Again, more rain forest type of scenery.

One odd thing on this route was a side road - barely visible on the GPS tracks due to the thick foliage. After turning onto it the road narrowed and became a lesser used item. Then came a driveway - and another - and a possible third! What a drive to get back to a house. They seemed to be primary residence houses too. At the end of this spur was an entrace to a creek - time to stop for some pictures.

Back out on 101 and nearing the stop in Elma I saw a sign for the Elma airport diner - have to check that out! Elma's airport is a single grass strip with a nuke plant close by. The diner was hopping and I enjoyed the atmosphere and meal.

Over at the hostel I met Jay. He and his wife also ride cycles. I spent the evening looking through cycle accessory catalogs and watching one of his motorcycle DVD's - Iceland. A nice treat.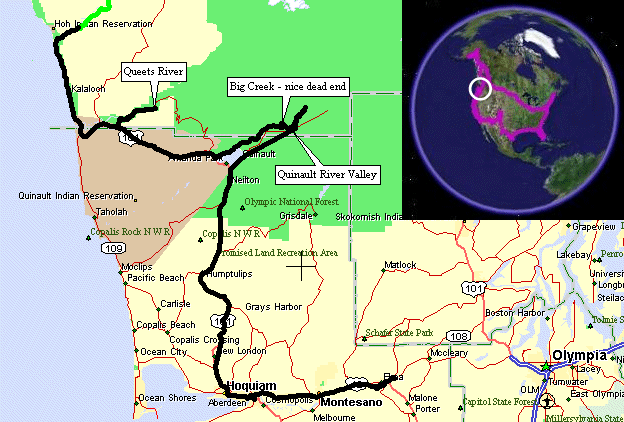 Check out some of the beaches - Beach #4, Ruby, etc.
I didn't walk down to any though - just stop for pictures from the upper viewpoints.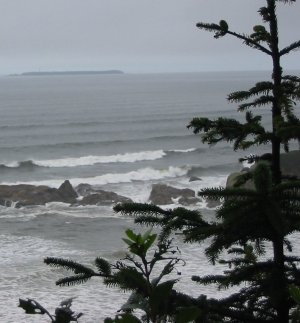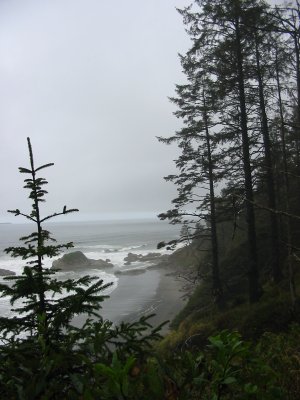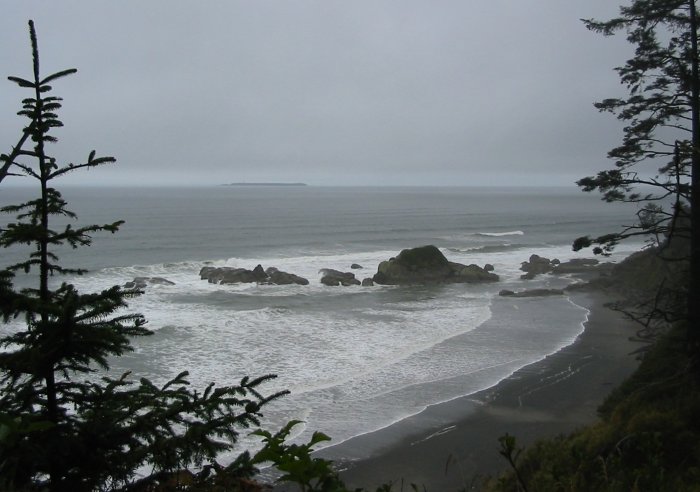 Brunch at Kalaloch Lodge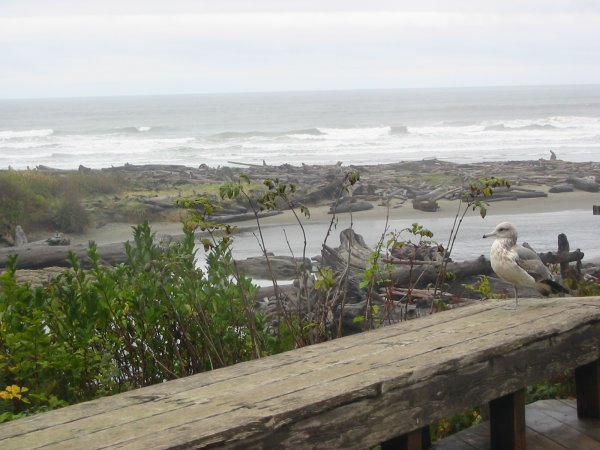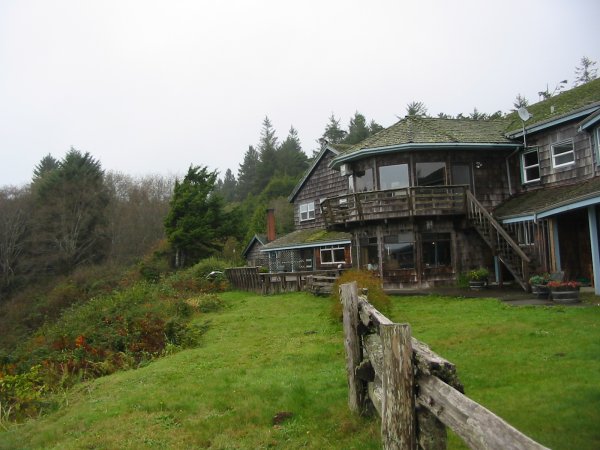 Click for a larger image

Tree canyon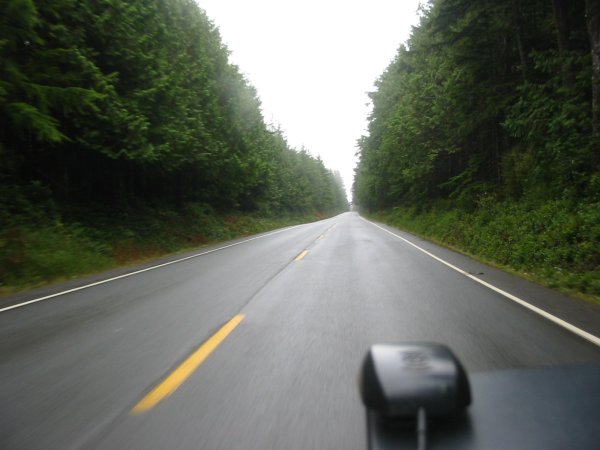 Turning off of 101 into a probable dead-ender (hoping it'll turn into a loop) through a portion of Olympic National Park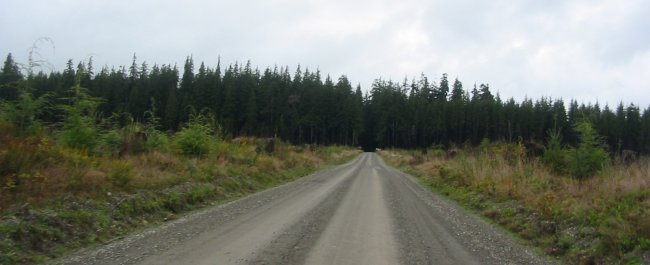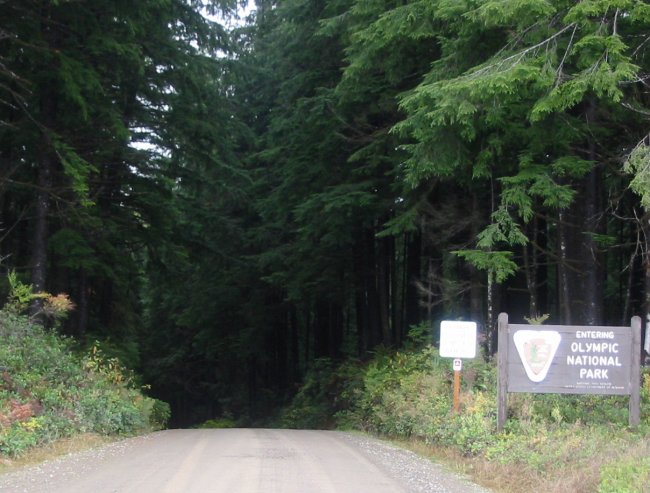 Queets River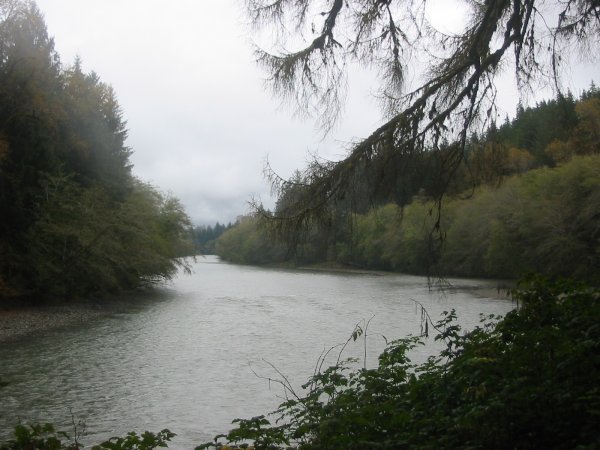 Yep - a dead ender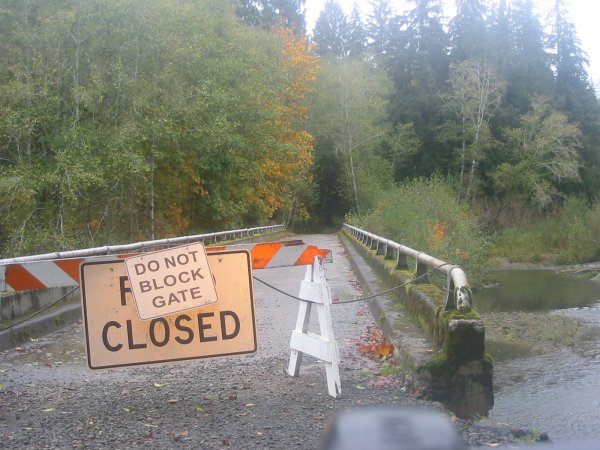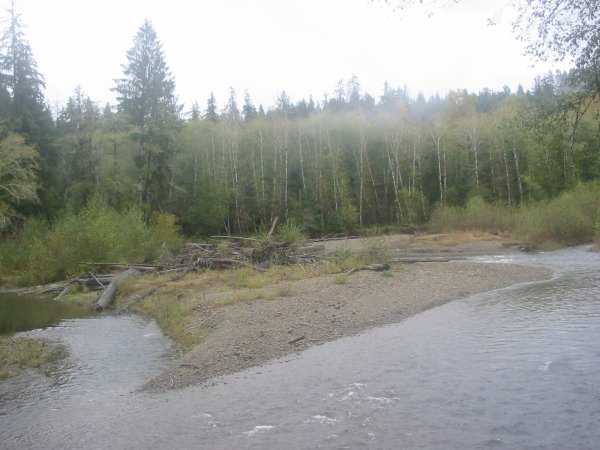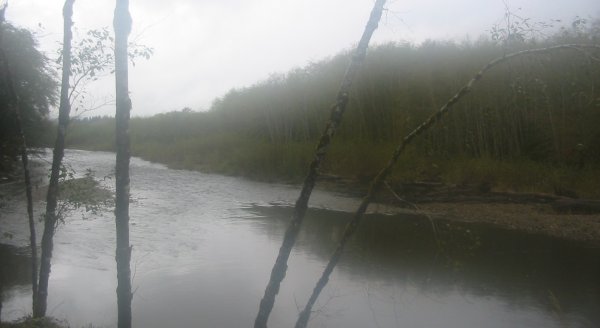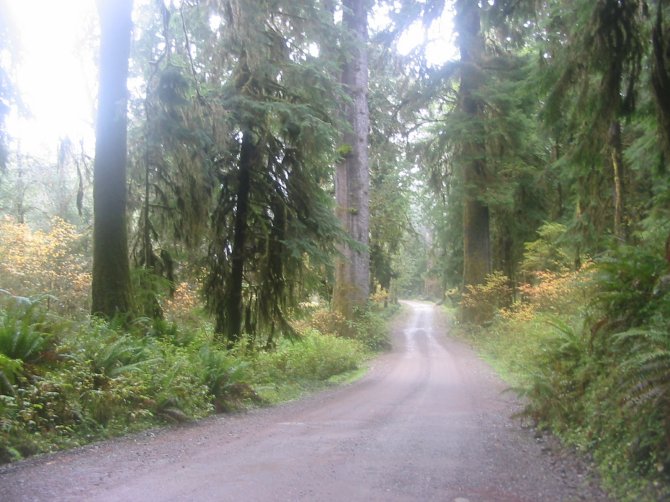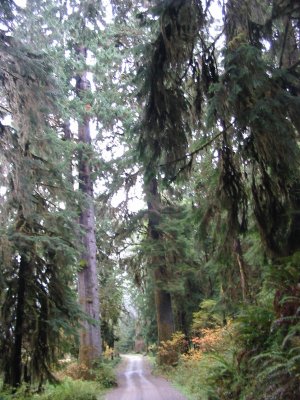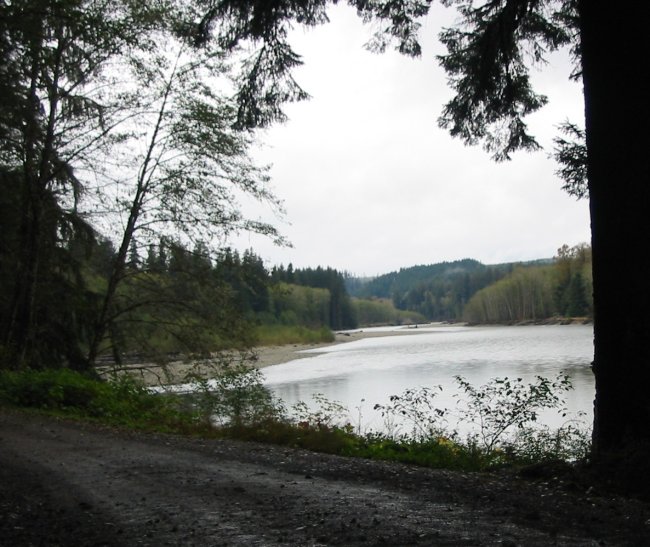 Back from the Queets River road I went down 101 for a bit before turning up the Quinault River Valley. This was a loop around the Quinault Lake (and then some).
Click for a larger image

Tall tree
Click for a larger version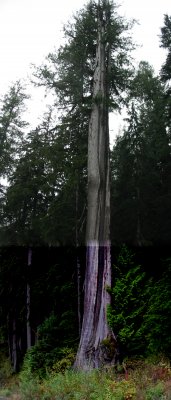 Ducks swimming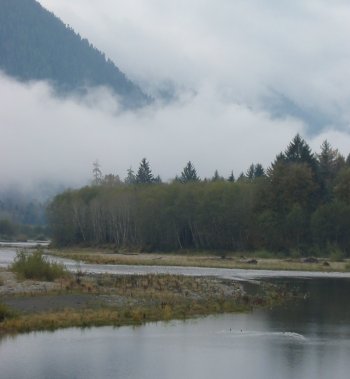 Taking a side road - which was from a side road - I hit this nice dead end.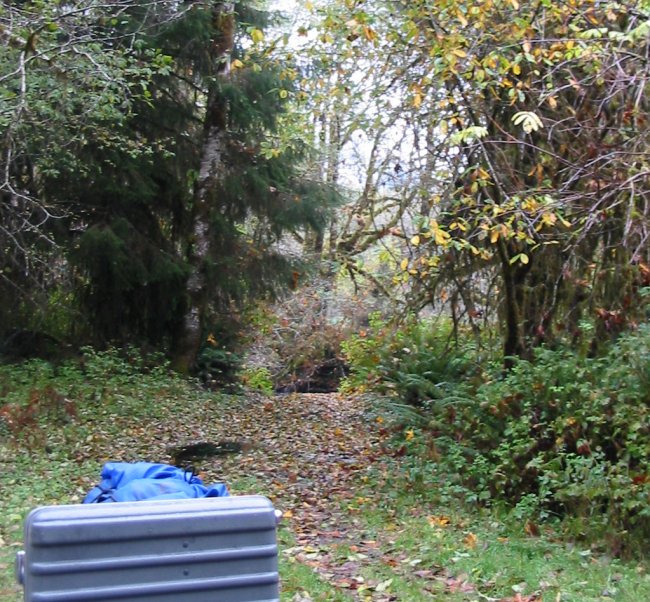 This shot will make the "tops list" for pictures on this trip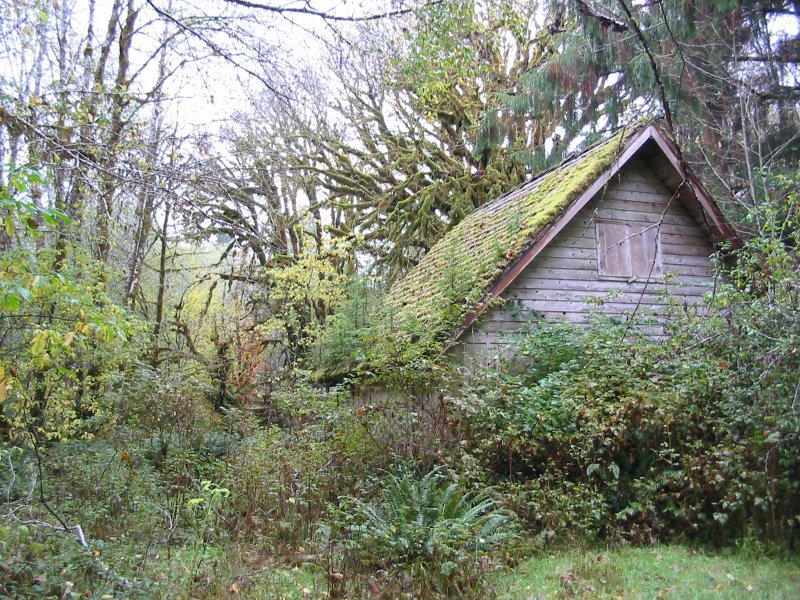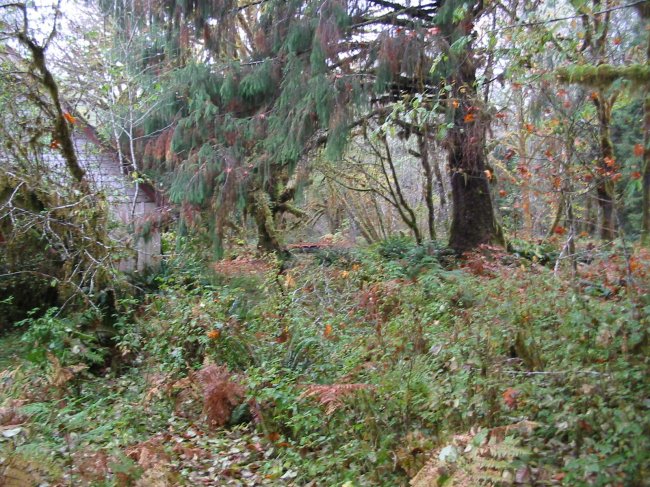 Walking down to the dead end - the creek.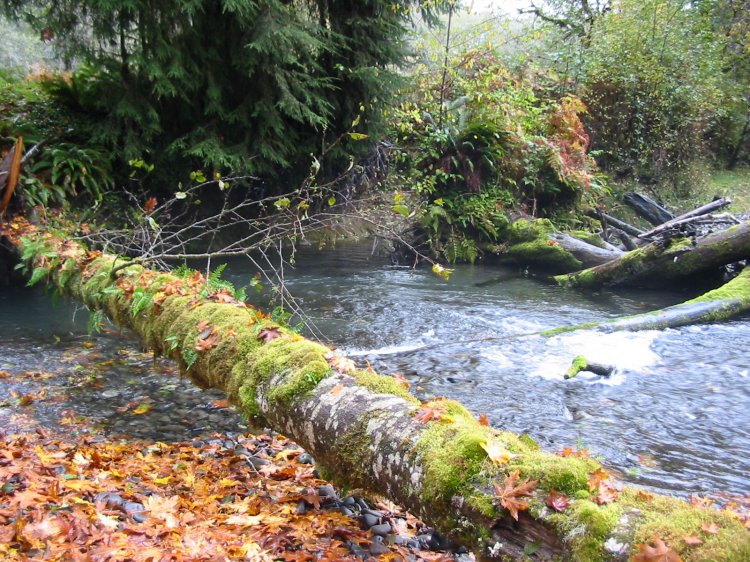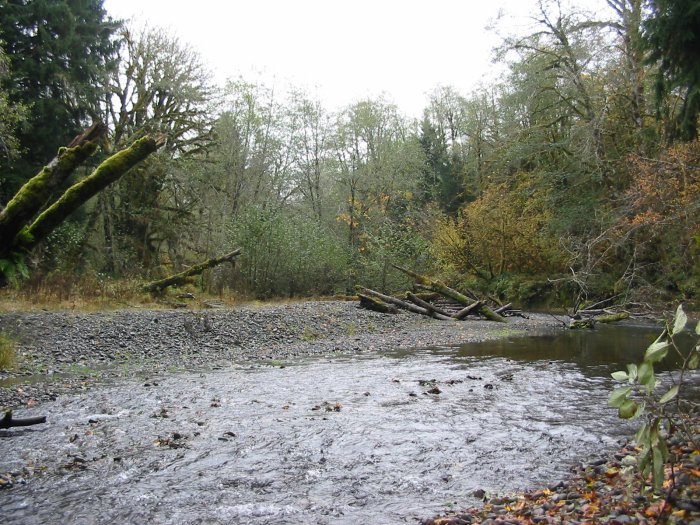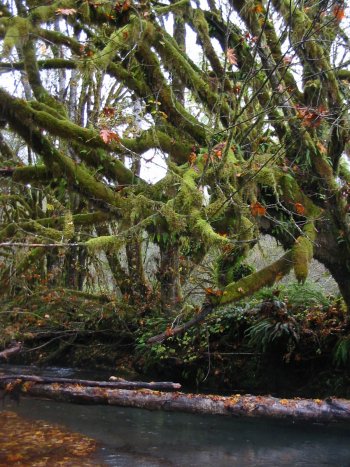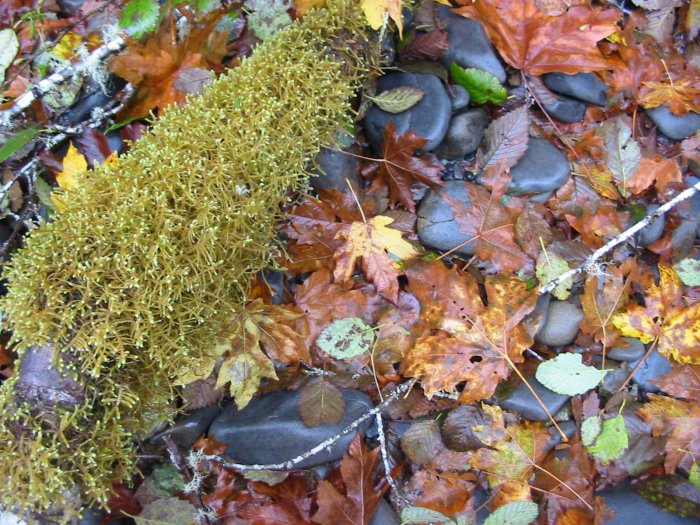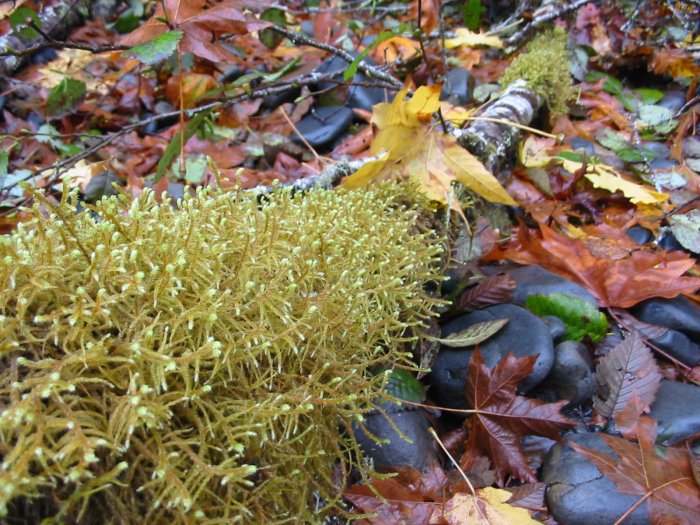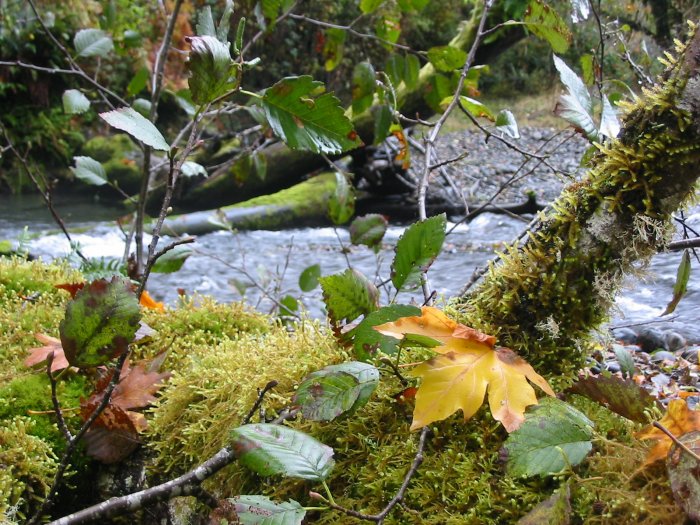 Click for a larger size

A look back towards the bike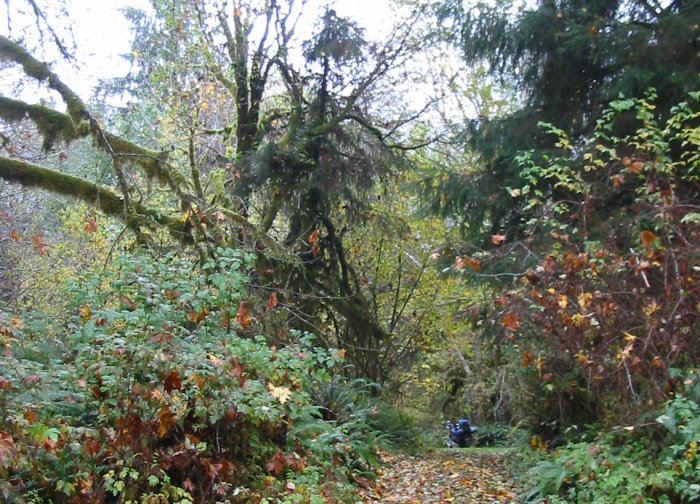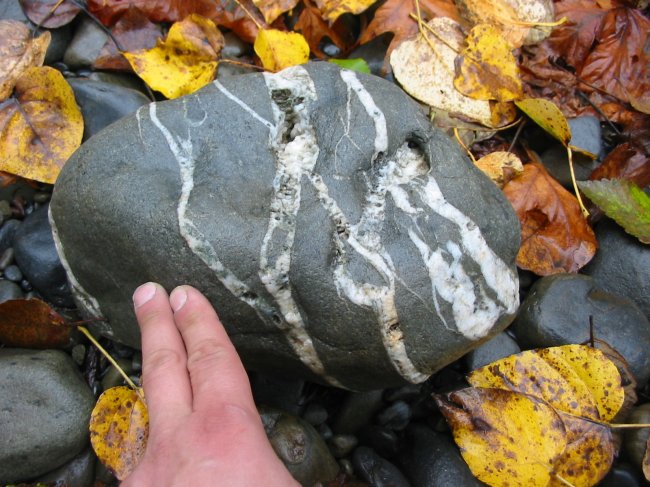 Hmmm - a bridge - will have to check that out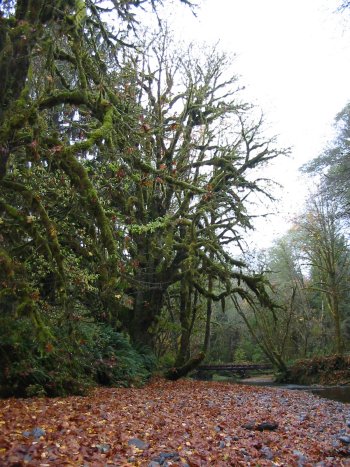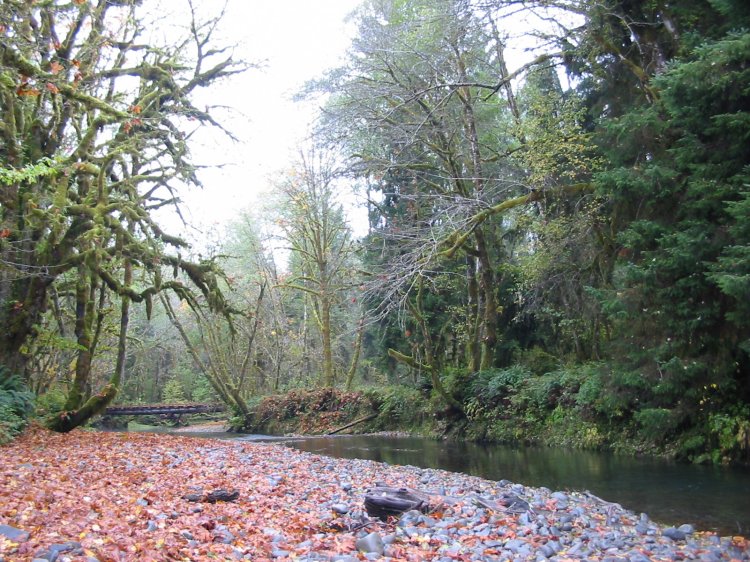 Bridge checked out - no access. The construction looked like it was old - and heavy - perhaps built for logging trucks.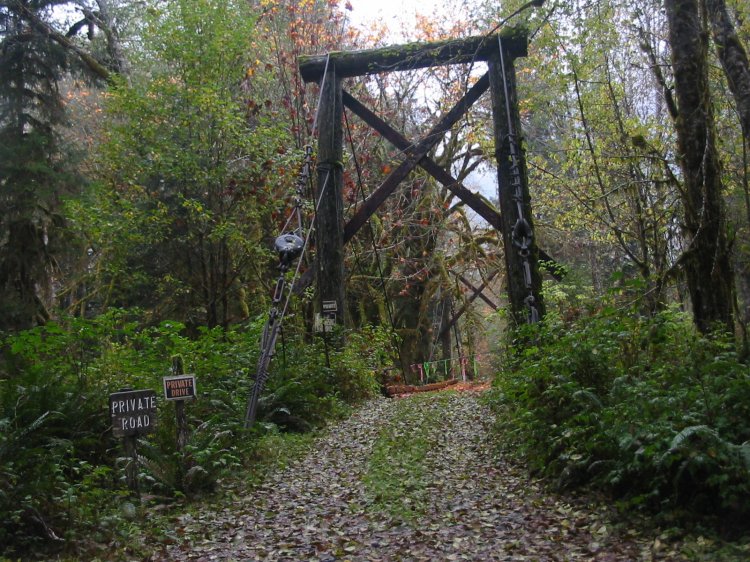 Something not mentioned about this side road - driveways and houses (two)! What a place to live.
I'm not sure if they are primary reidences or second homes - but what a nice place to stay.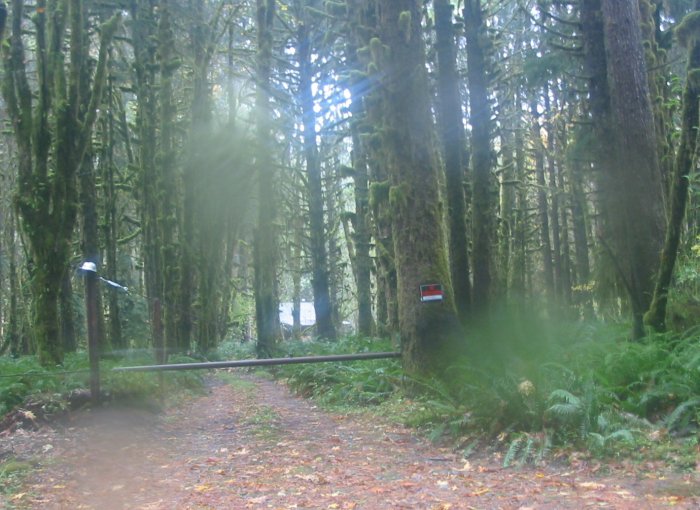 The side road to the houses / dead end with bridge.