Oct 18, 2005 - Tuesday
Sequim, WA To Forks, WA


Today I awoke somewhat early - 8a - rolling out of bed at 8:30. I needed to pack and wanted to do a small bit of laundry and meet the check out time of 11a. With those things taken care of (I was close to the 11a slot but missed as I started to talk with the maint guy - bikes and stuff). I headed to the post office three blocks down the road to mail off some items. Over to the parts store for some oil - and to see if they take old anti-freeze - I'm not going to keep the jug of anti-freeze as the new (NEW! - it's off of a 1983 bike) water pump seems to be holding fluids in. They don't but suggested the lube shop across the street. With a quick jump over I'm free of that gallon jug (which was purchased at a Canadian Tire back in Grand Prairie BC - many miles back). Next for some fuel for the bike and some fuel for me. The bike stop was quick but the stop for me took a bit - I spent time talking with three folks - enjoying all of it. By 1:15 I was headed west.

An unplanned side trip up the road to the hot springs was fun - a nice roade, a dam, some river pictures. Back out to 101 I was in search of a forest road - FR29 - that would jump over one of the mountains and spit back out onto 101. I believe I found it but the road was closed as I drove further in/up. Not much of a backtrack I was out on 101 again - Hoh Rain Forest as the destination.

The Hoh Rain Forest was nice and if the weather holds for tomorrow I might go back and take one of the other trails. I took several pictures but many are a bit dark - it was late in the afternoon and there was some cloud cover.

Jumping back to 101 - near dark - I was in search of a spot to park myself for the evening. I came _very_ close to a campsite at the Rain Forest. There were a handful of campers there and one tent guy. I picked out three nice tent sites but decided to not push the rain issue. I could either turn right on 101 and backtrack 12 miles to Forks or head left and down 21 miles to the next food/lodging stop. Wanting to make some sort of way I turned left. Just 8 miles later I came across a "Hostel 1/4 mile" sign - sweet - done deal.

Tomorrow I'll continue on south along the coast and some of the smaller roads - poking and exploring - and perhaps a bit east towards the mountains - Rainier and St. Helens.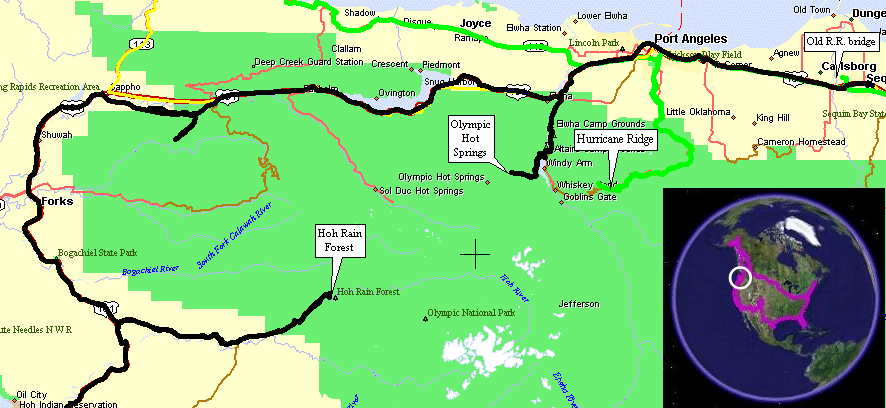 How's this for a mailbox stand!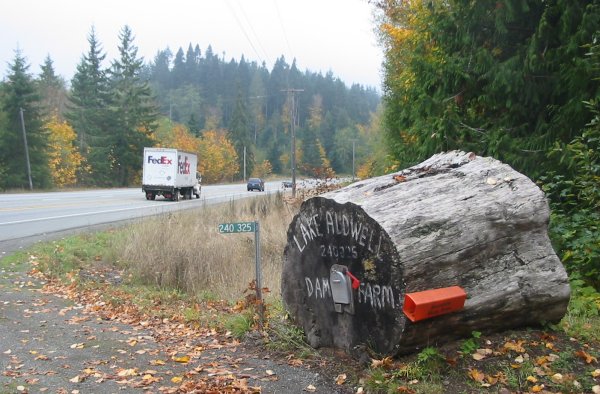 Heading up a side road to the Olympic Hot Springs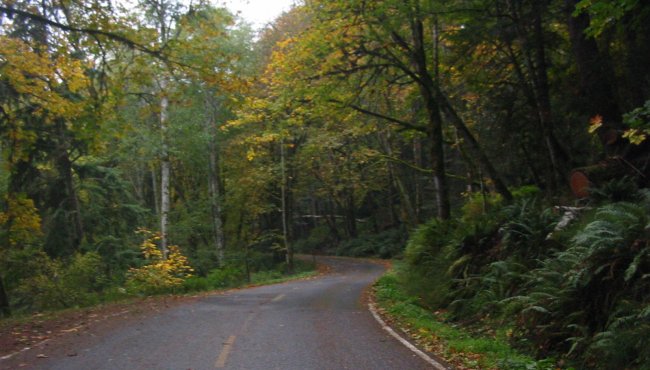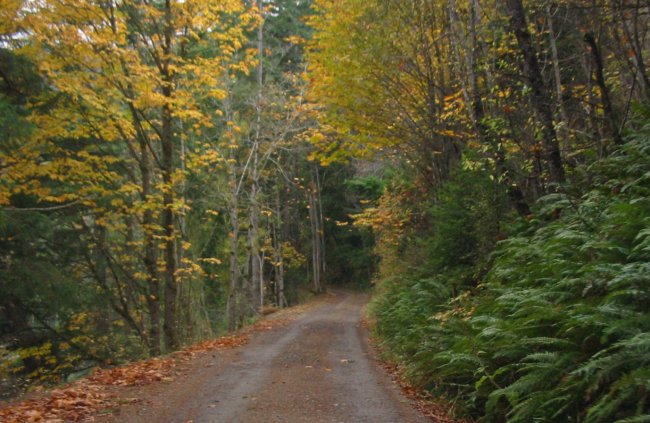 Lake Mills - at the boat dock.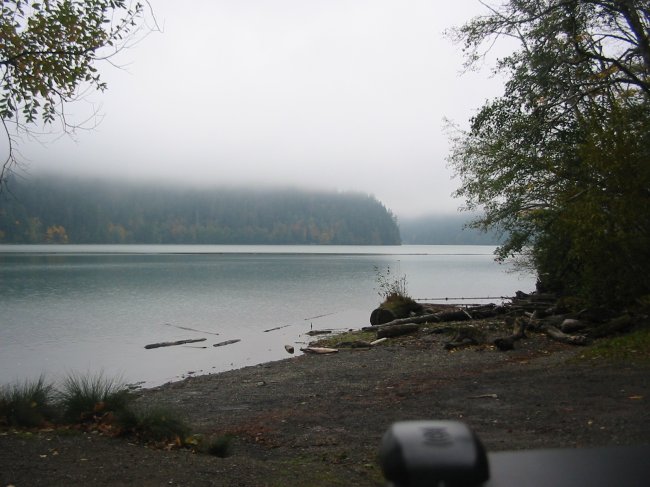 This lake is man-made with the Glines Canyon Dam (aka Upper Elwha Dam).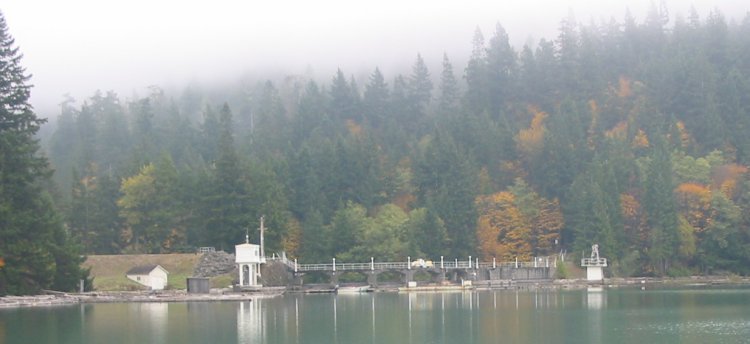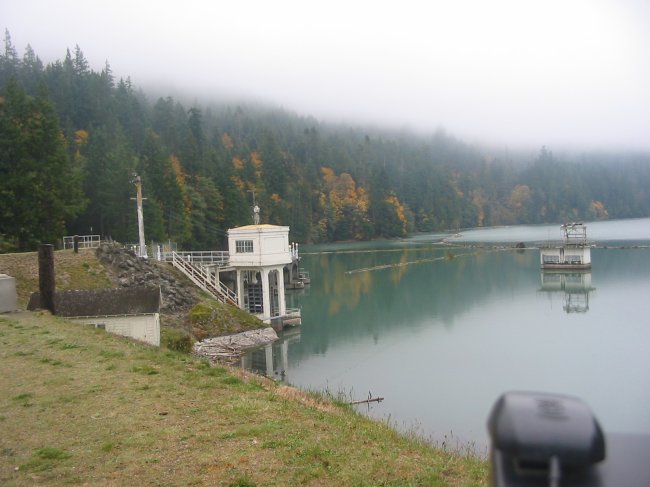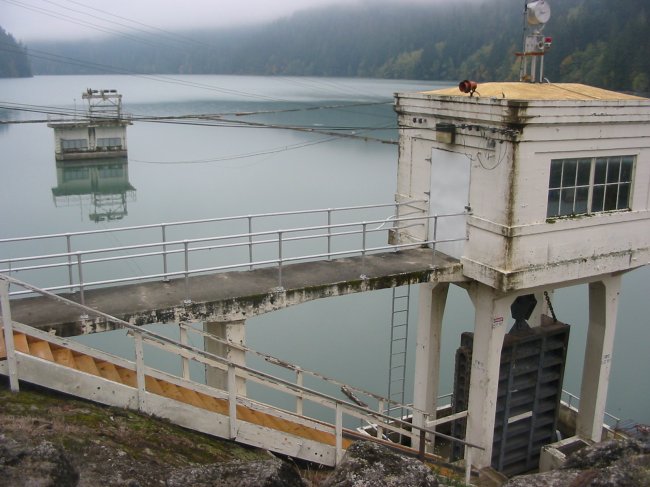 Seems like a "smallish" dam - right??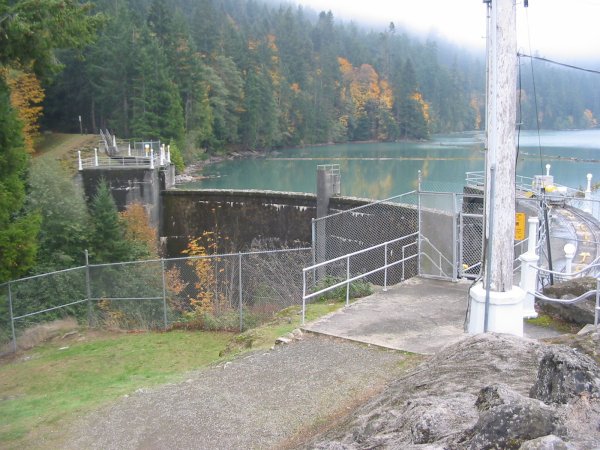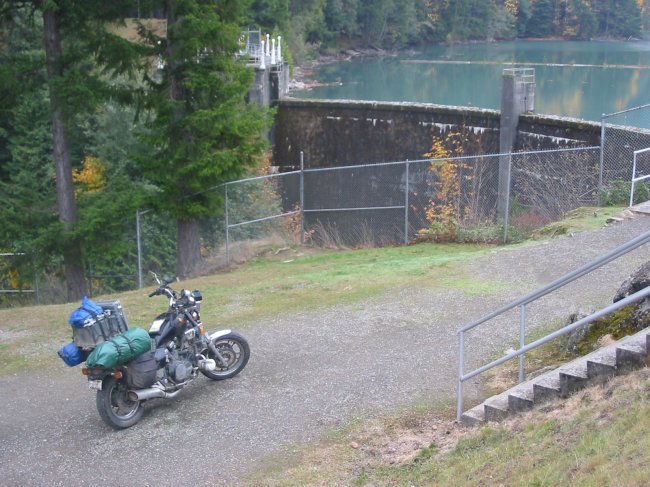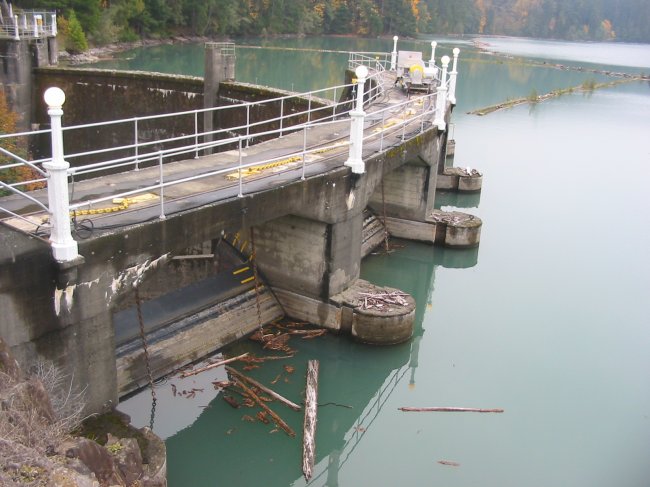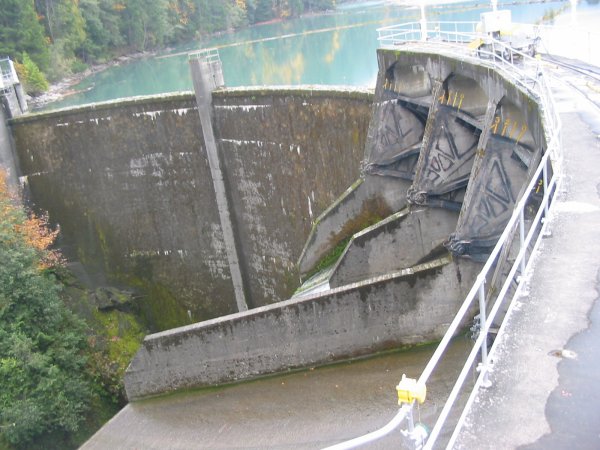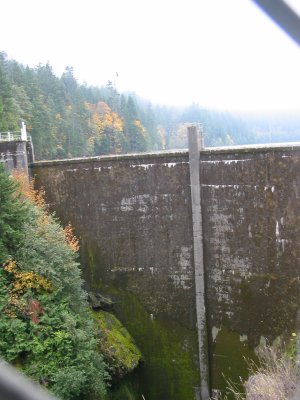 The "smallish" aspect left me as I tried to get a shot of how deep the structure was.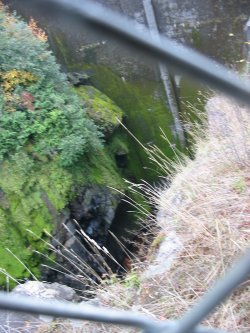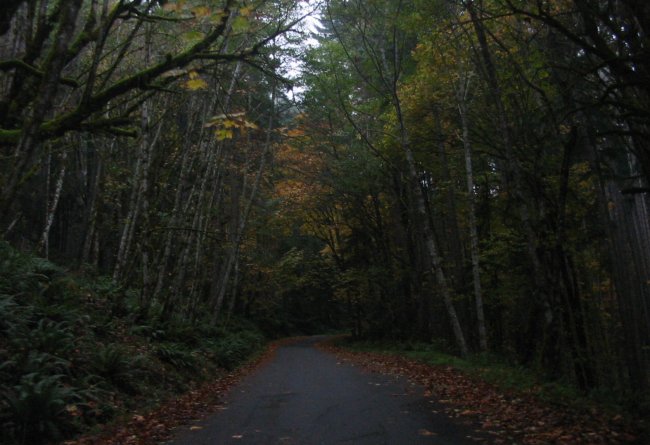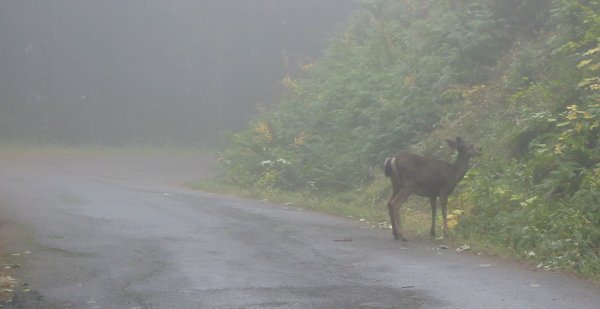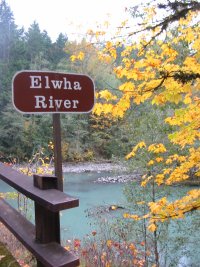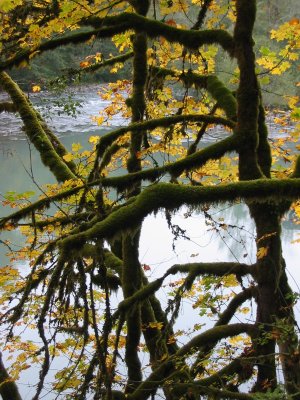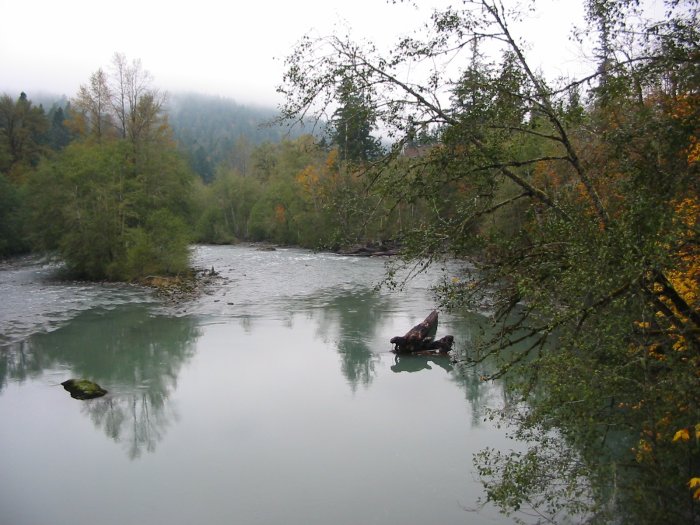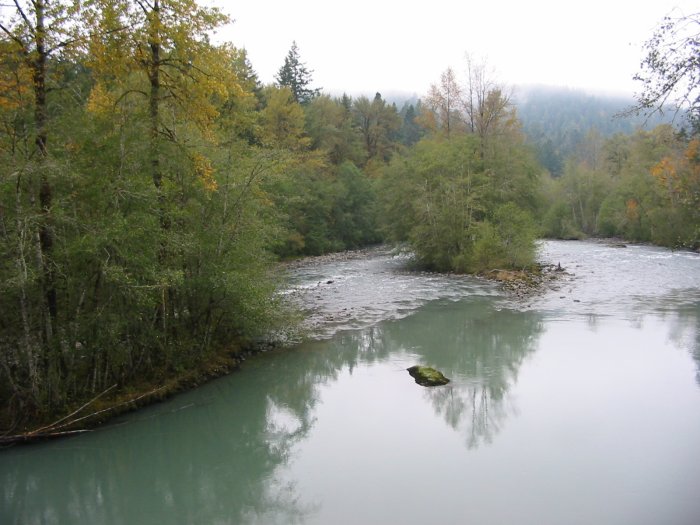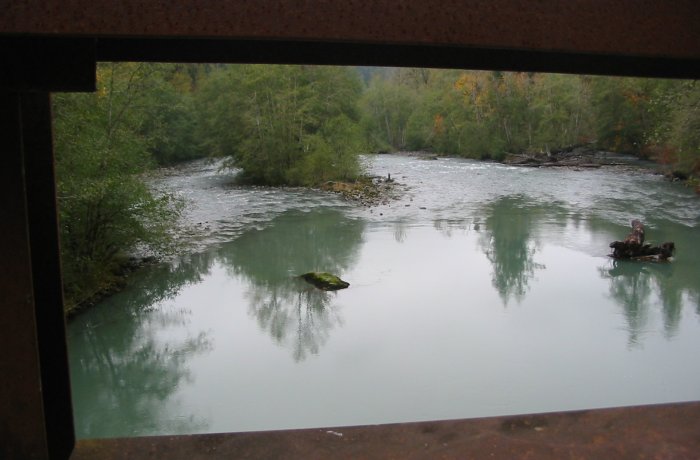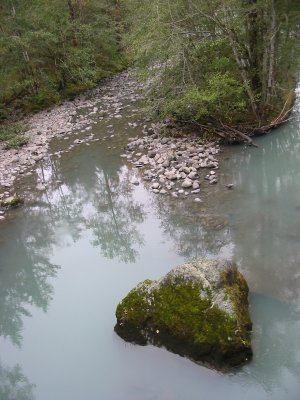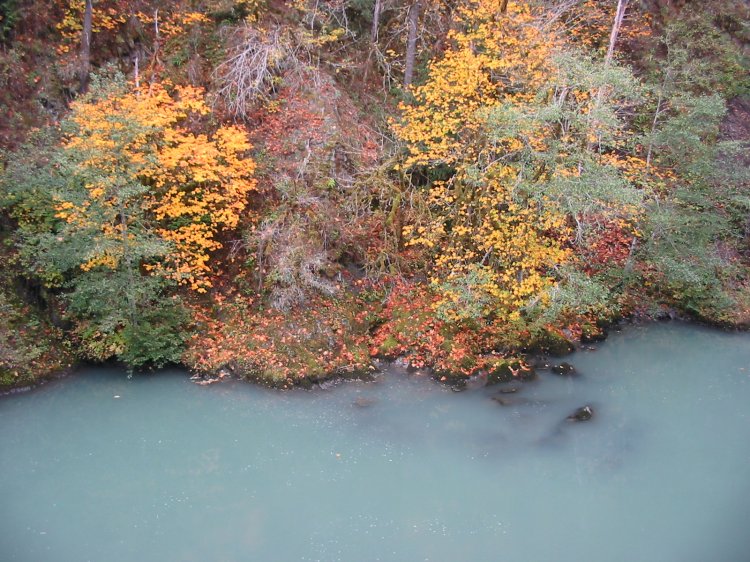 Bridge where the above river pictures were taken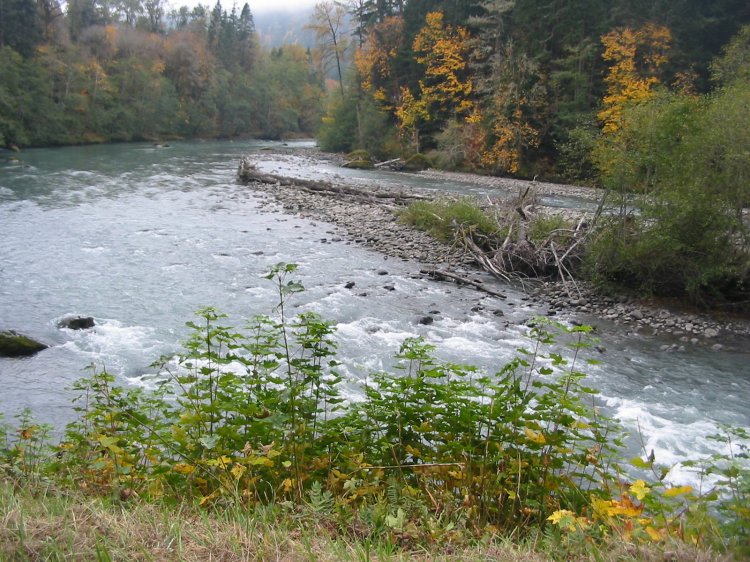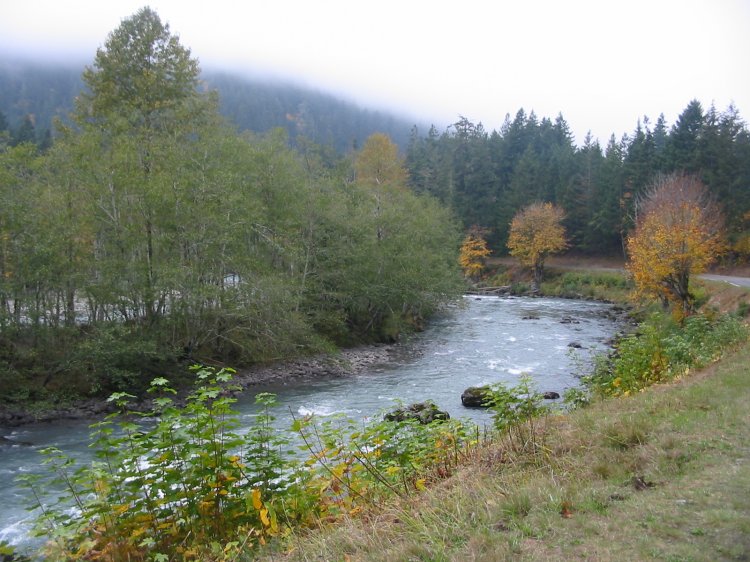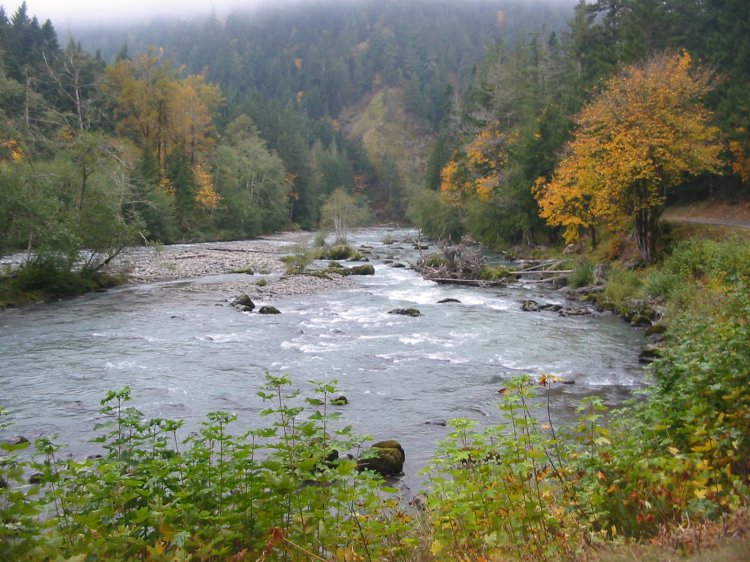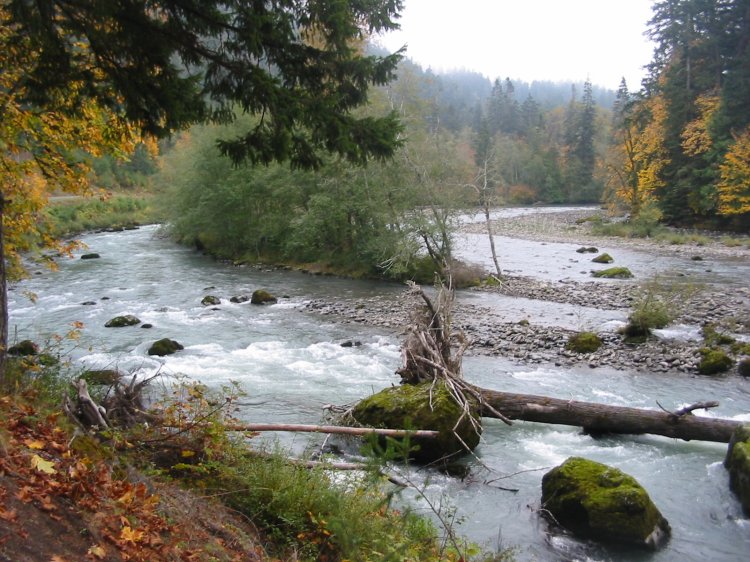 Back on US 101 heading West - Lake Crescent visible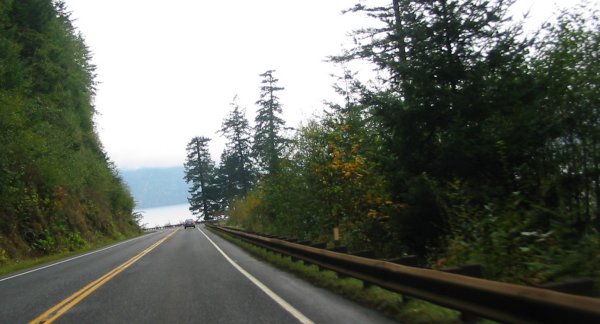 Lake Crescent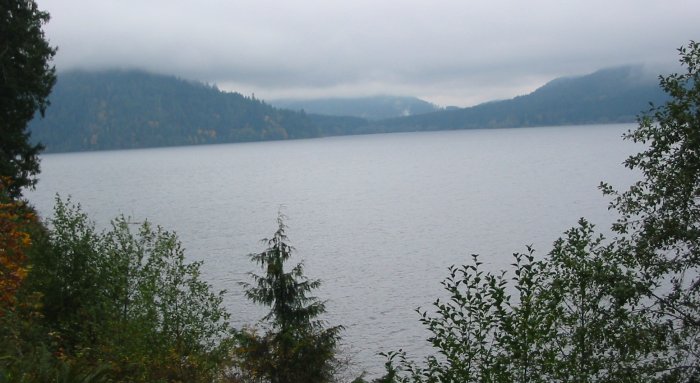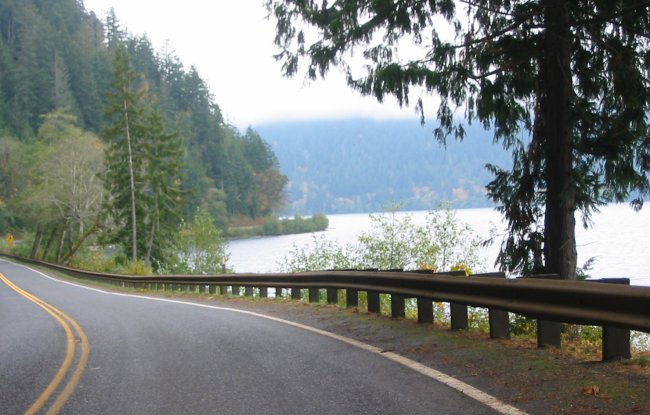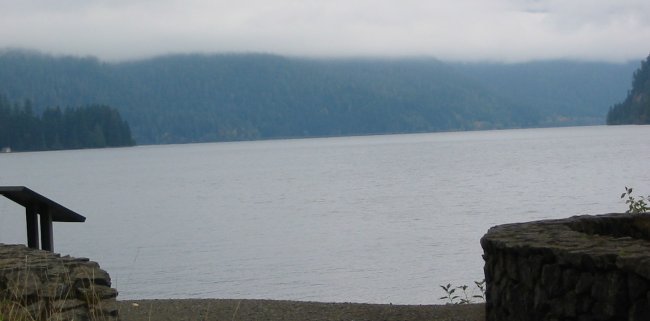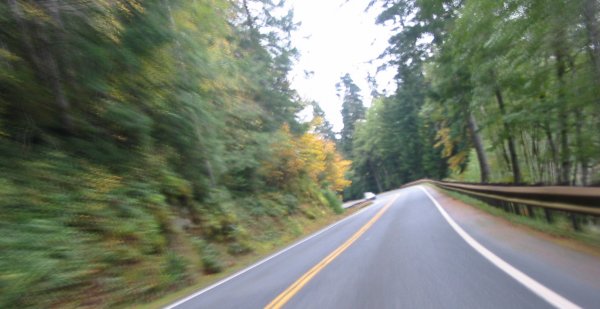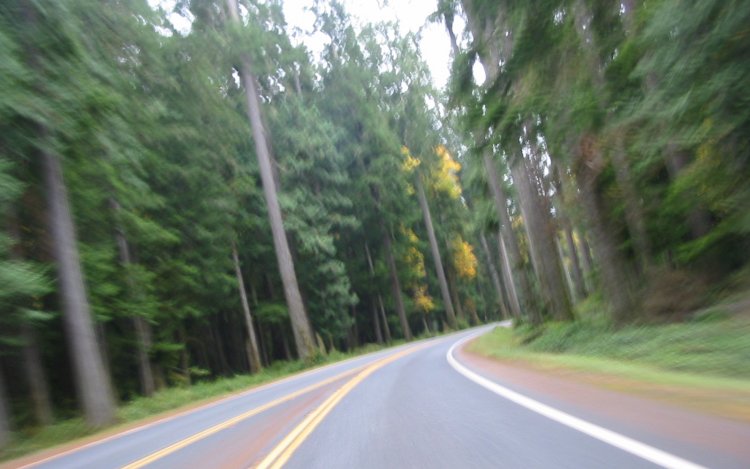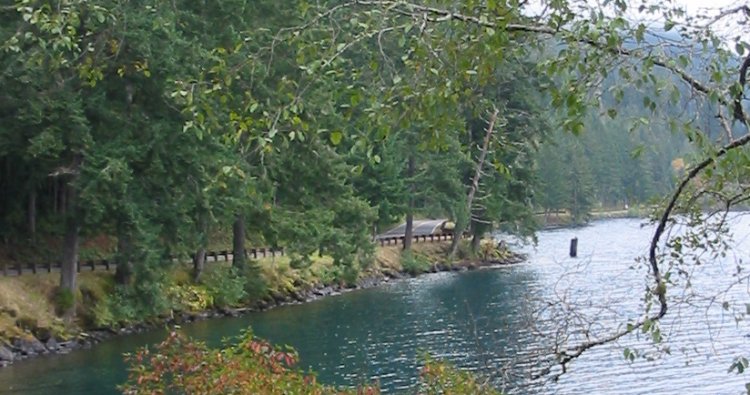 After Lake Crescent the road straightens out. Passing by a logged section.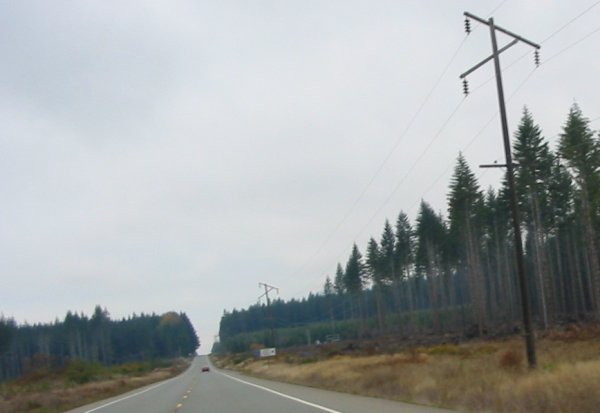 Heading up on a forest road - a bit of a bust - I missed a turn (perhaps all for the better)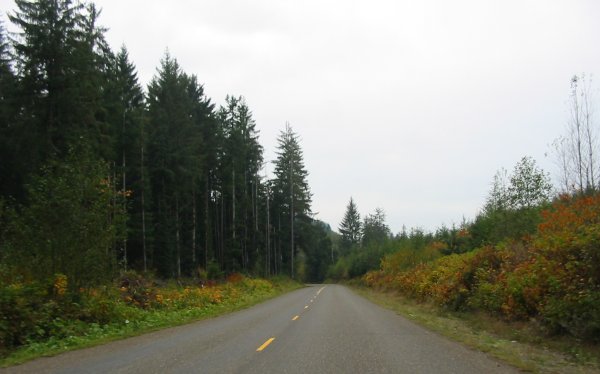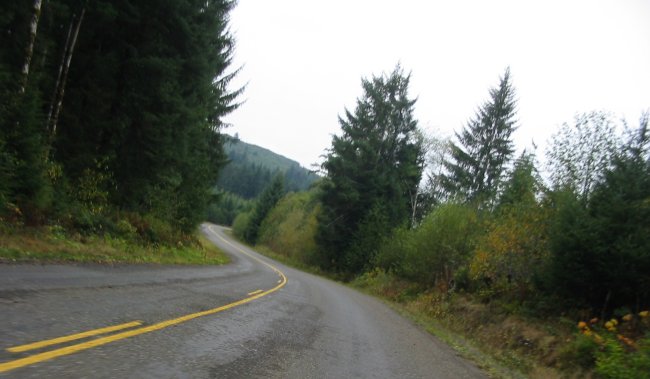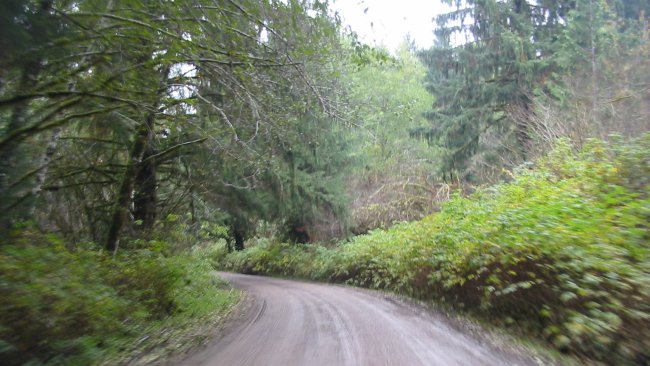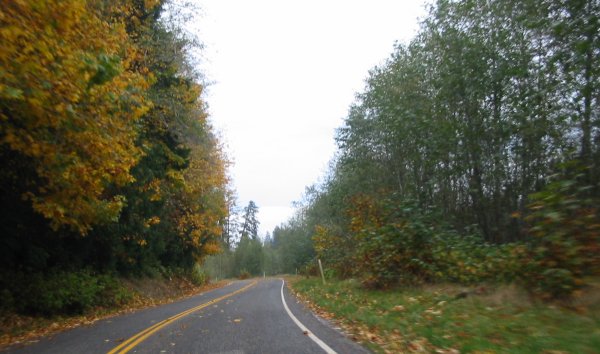 Heading into the Hoh Rain Forest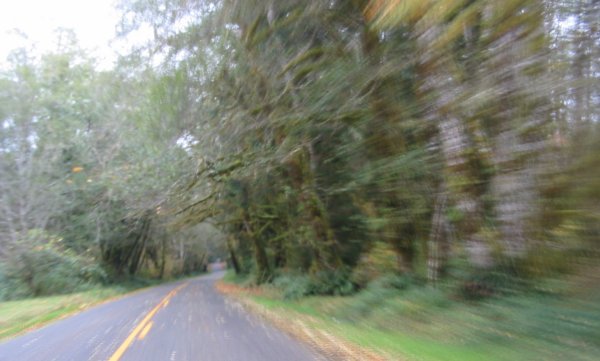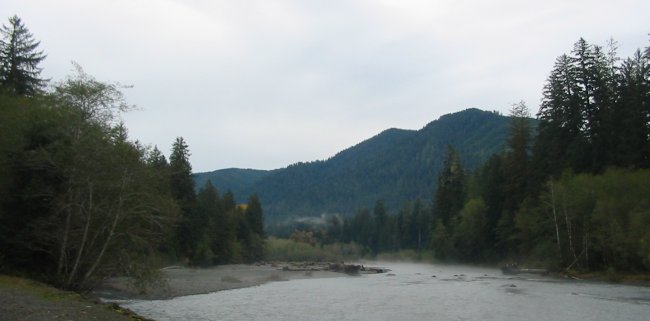 Walking about the rain forest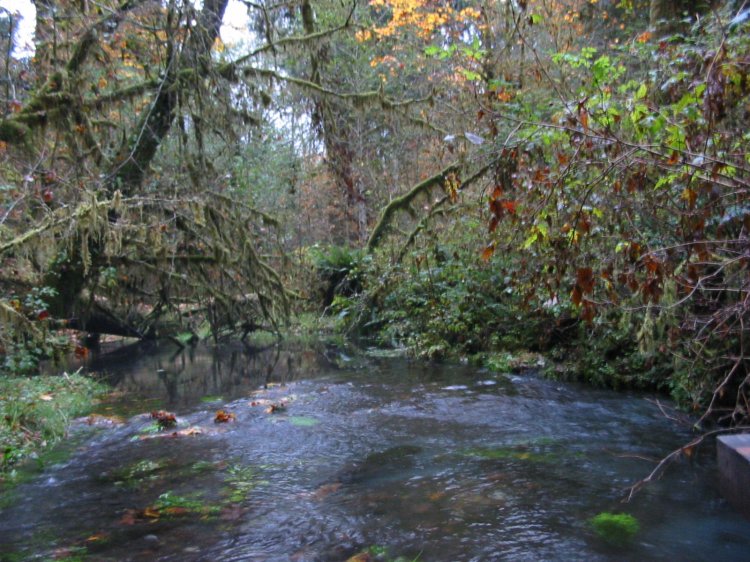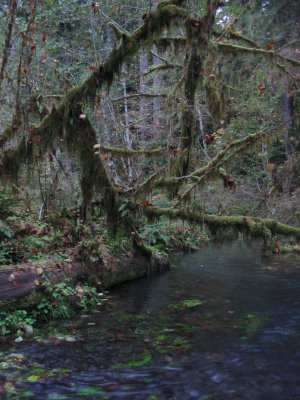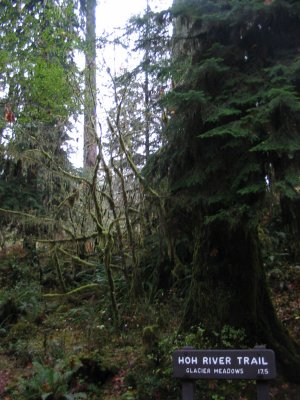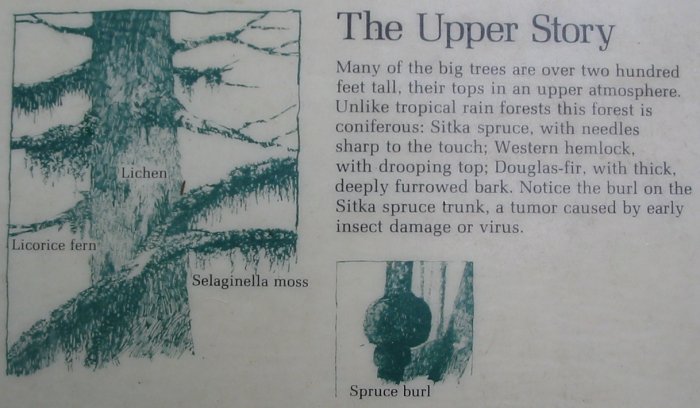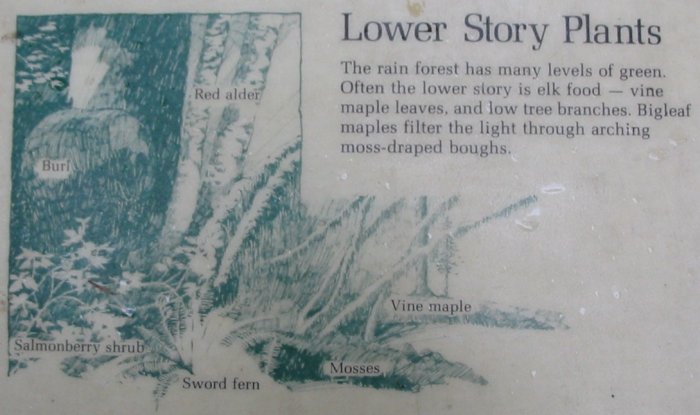 In the parks, where trees fall - they stay. They are only cut where they are across a thru-way.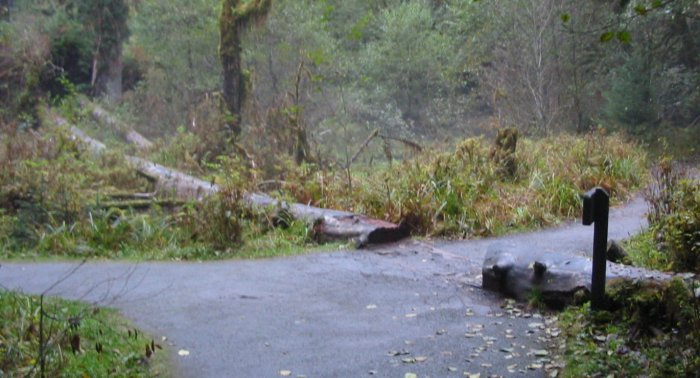 This stream was so clear. It was filled with growth but the water was swiftly moving.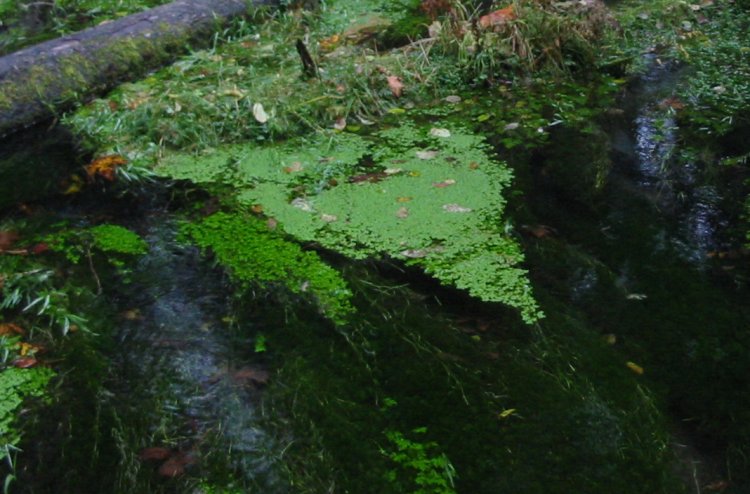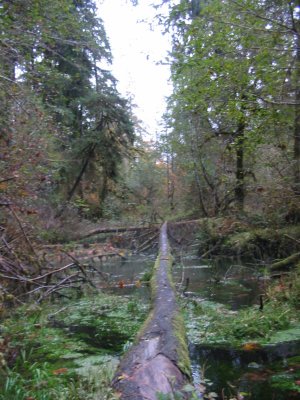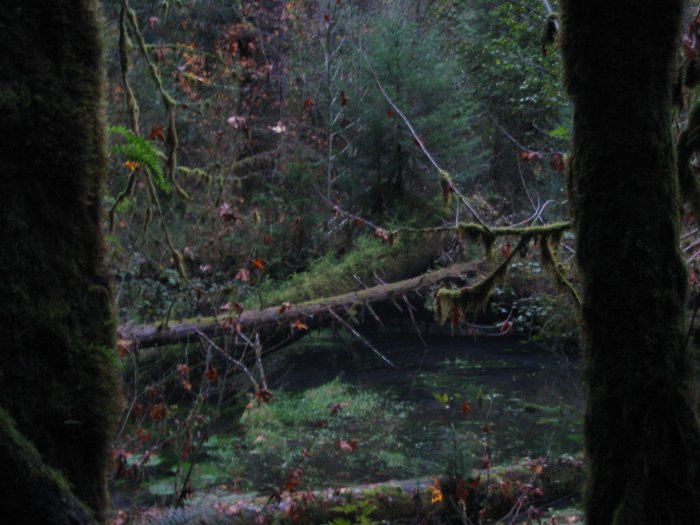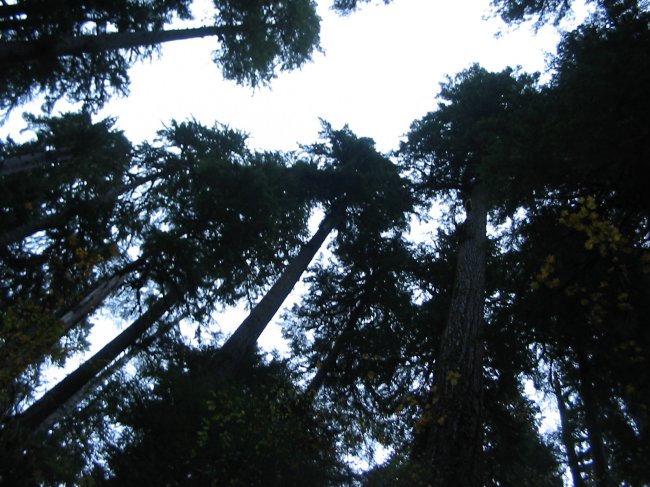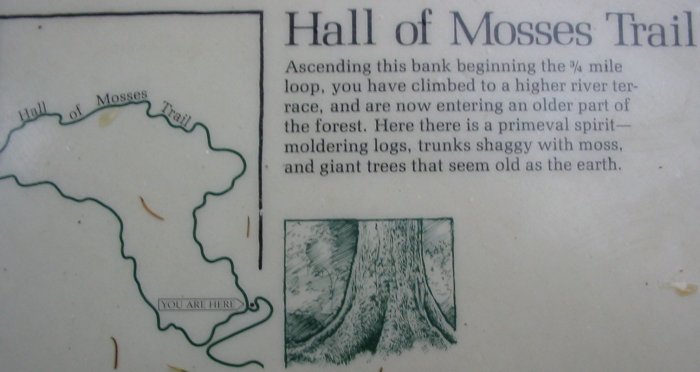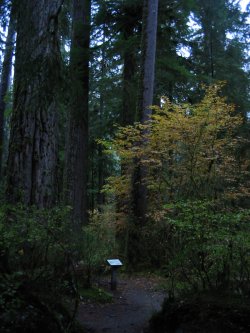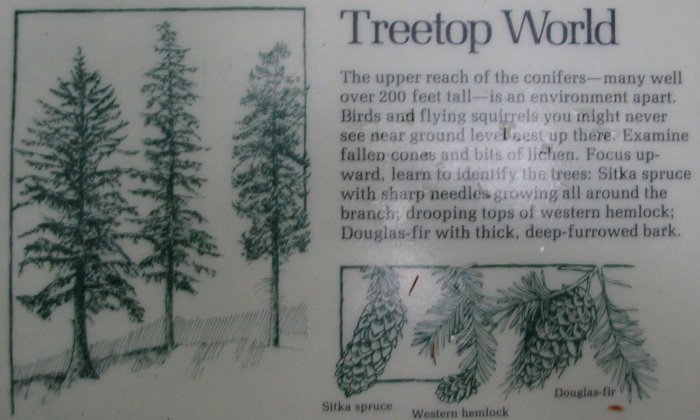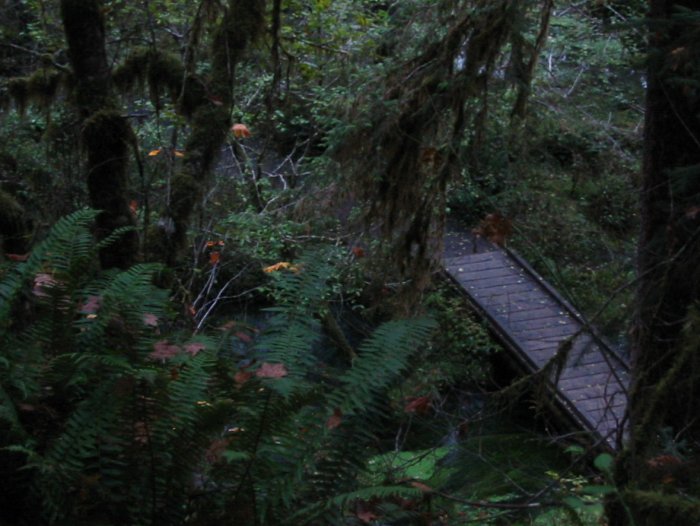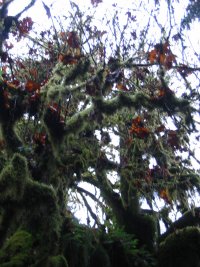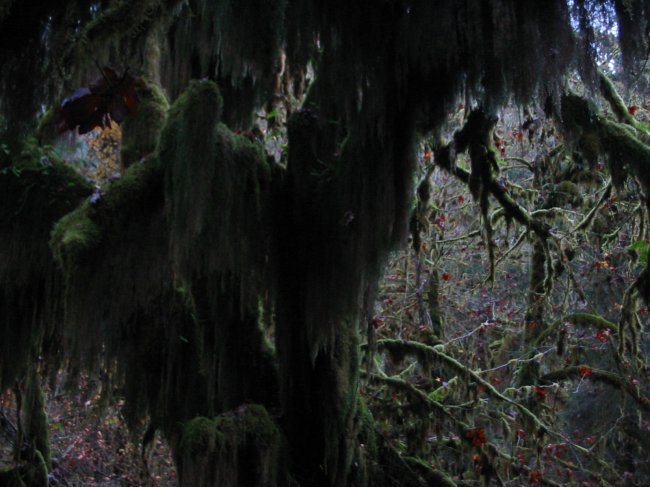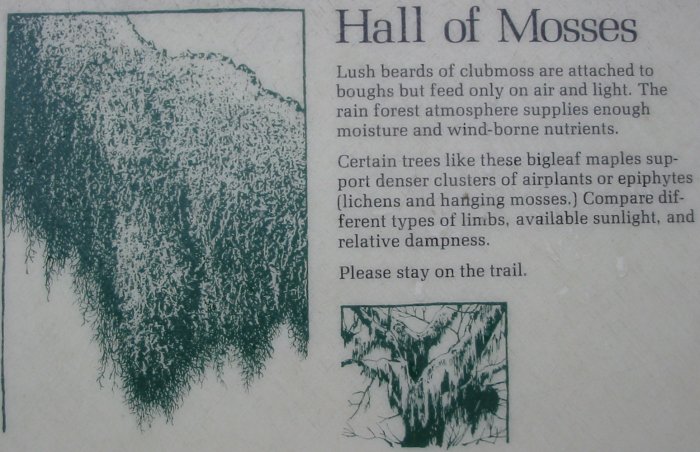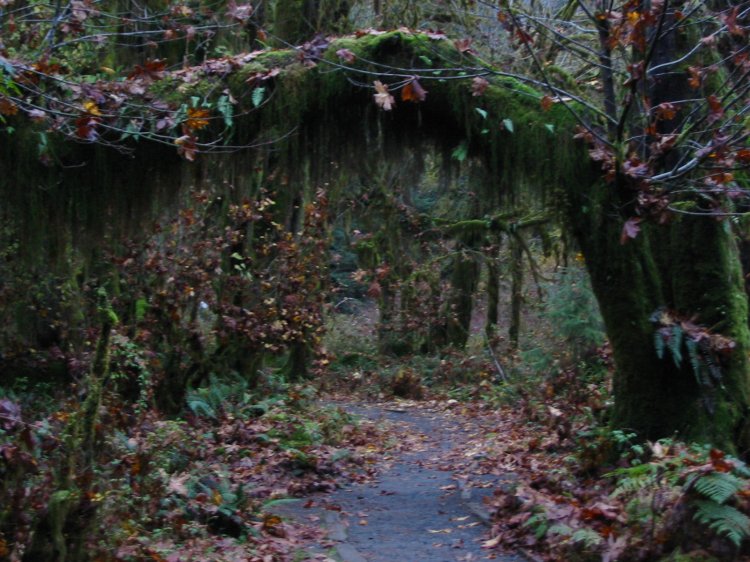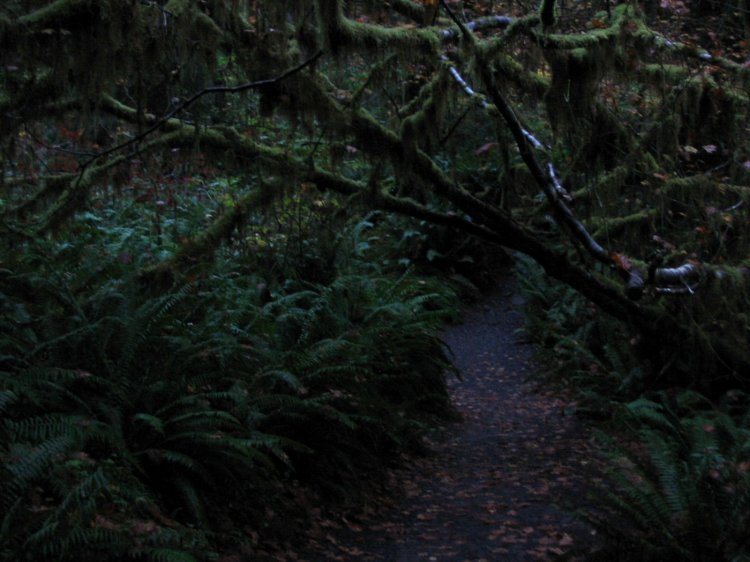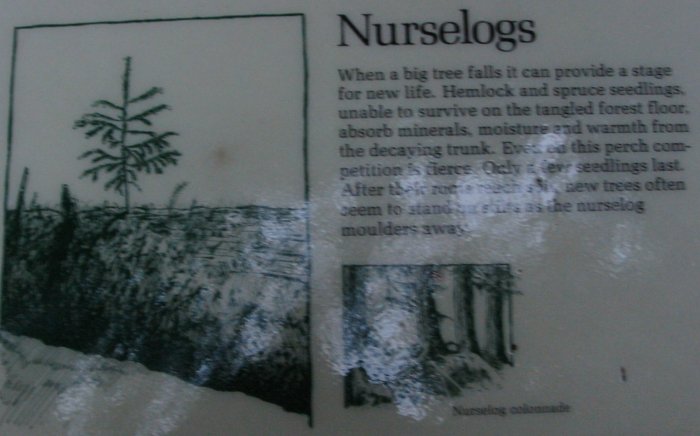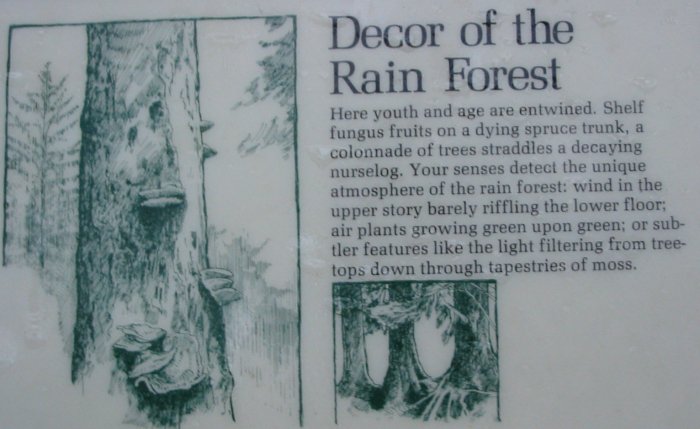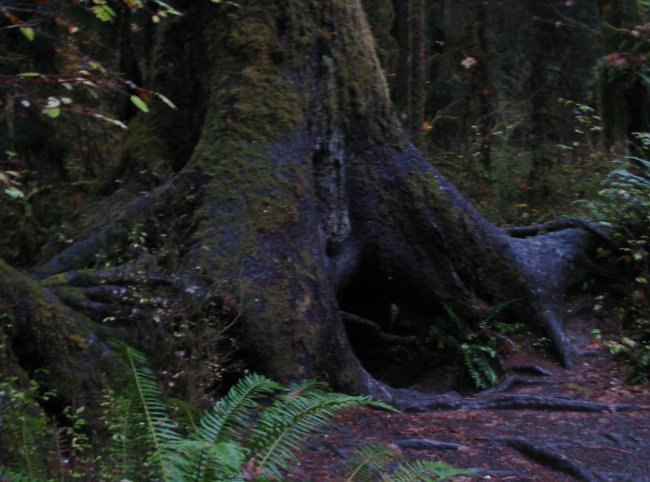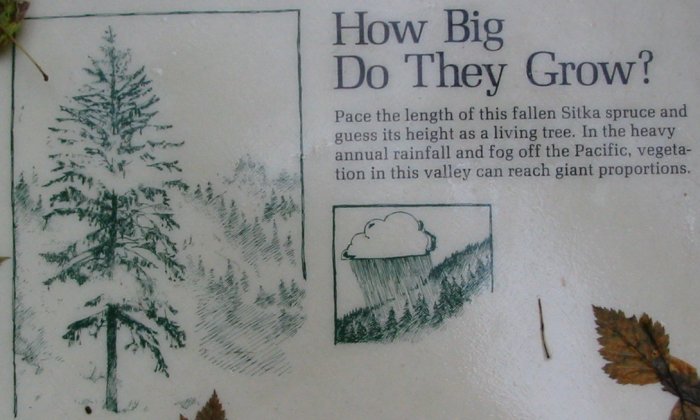 They grow big... Looking one way along a fallen tree.
Turning around and looking the other way. I am also standing - not kneeling - thick trunk.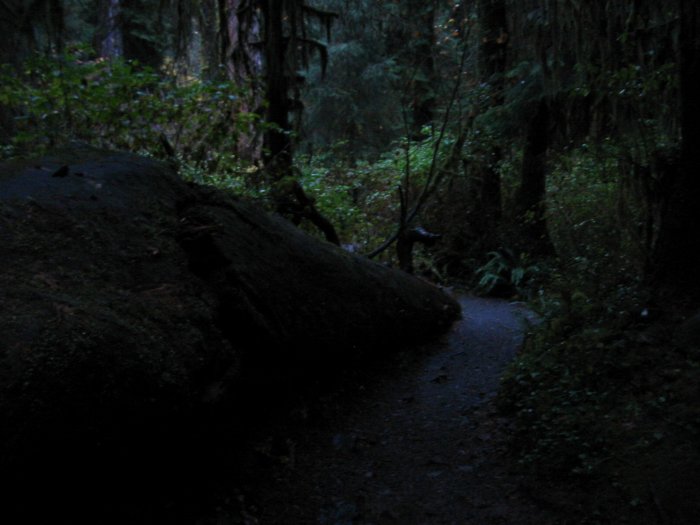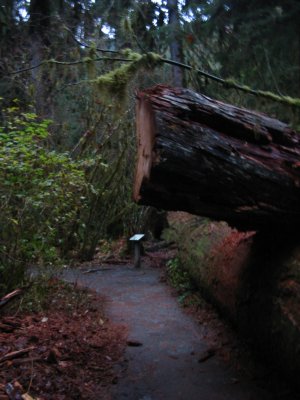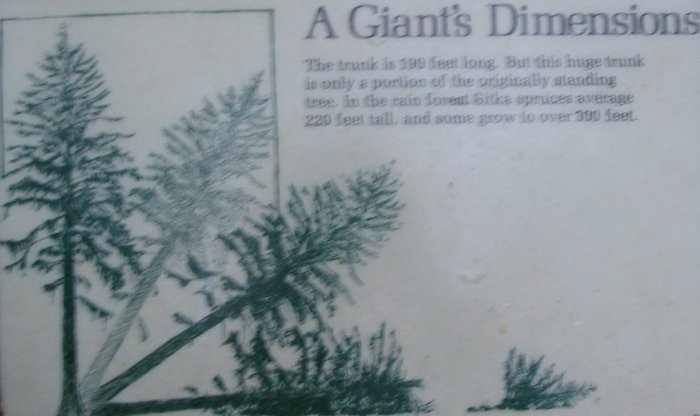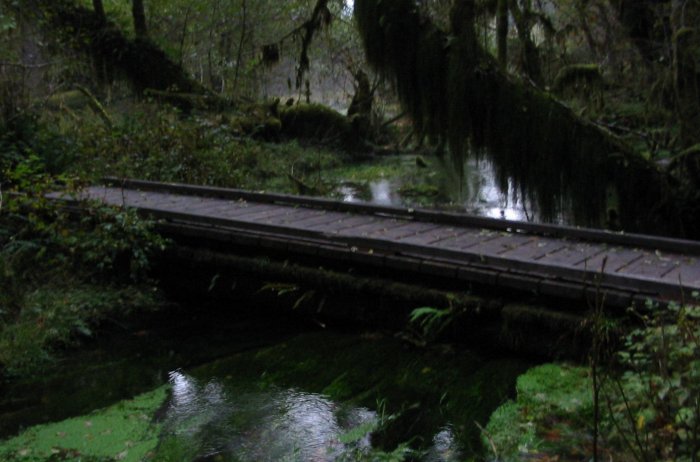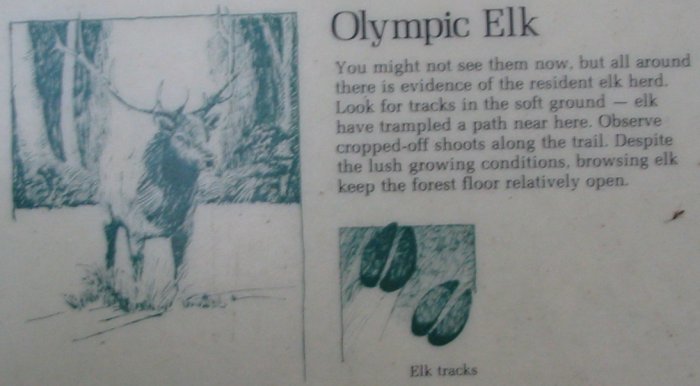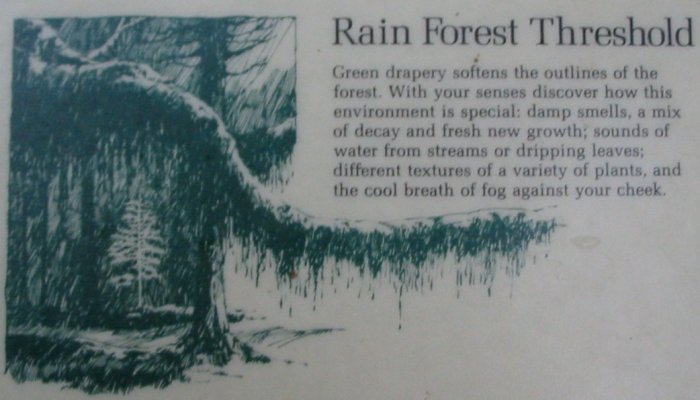 Ahhhh - the peace.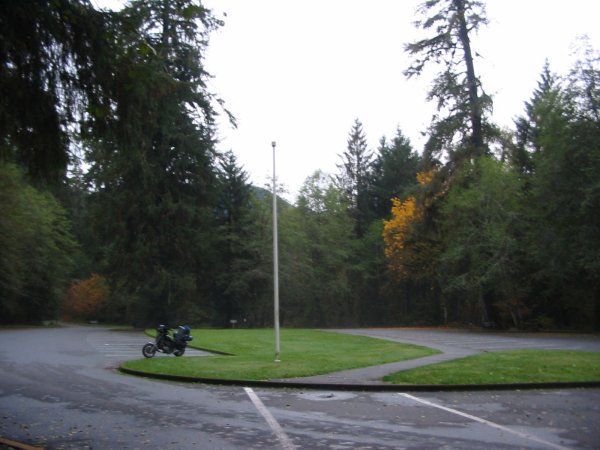 I get a kick out of the telephone booth "roof"