Oct 6 thru 12, 2005 - Thusday thru Thursday
Edmonds, WA To Edmonds, WA


Well, the first order of business is to look at the tailframe of the bike. Some tubes are broken, some welds are broken - time to find a welder and have it mended. The remainder of the week is spent looking over Dan's shoulder on a bathroom tile project, working on some video content, kicking about the motorcycle shops on Hwy 99, replacing the brake pads on the bike - a casual week - relaxing.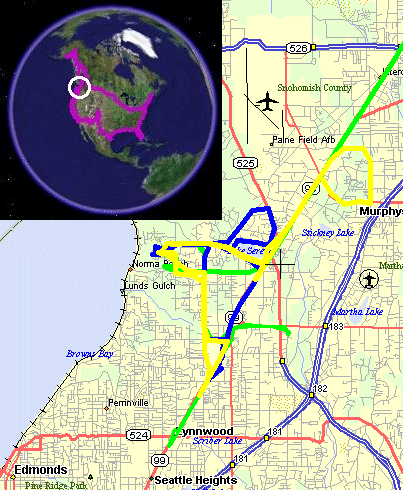 Disassembling the tail of the bike at Glenn's Welding to get down to the work areas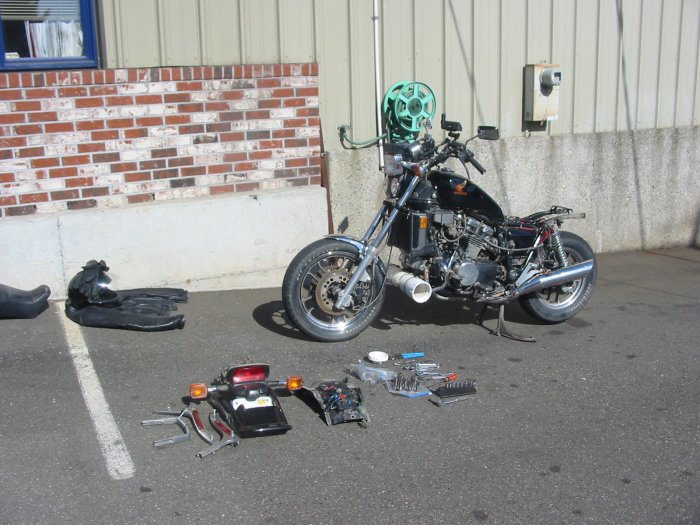 Left tailframe tube - 100% gone.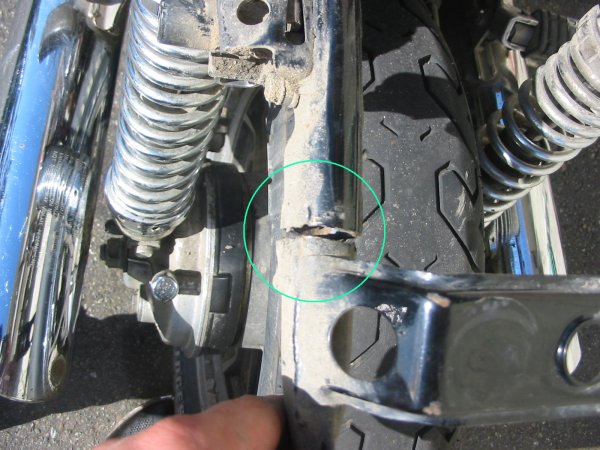 Right tube - fore of the right rear shock mount - 60% gone.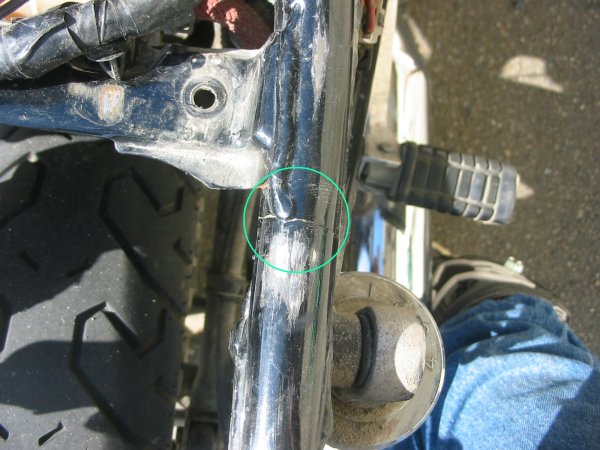 Top shock pin - broken weld. While it was broken it was not failing.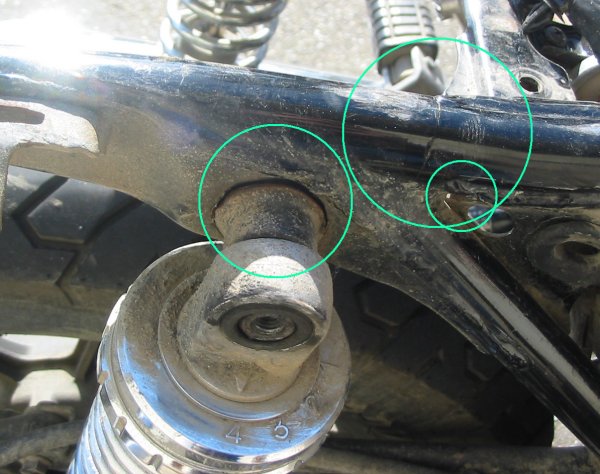 Welded and touched up with some nice gloss black - done deal.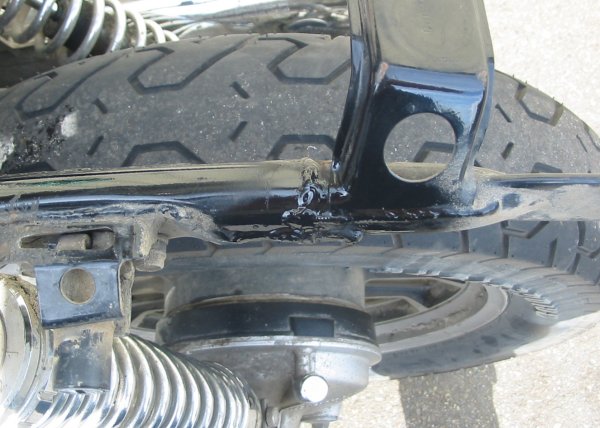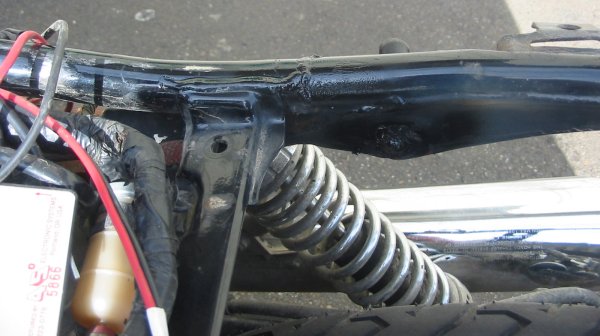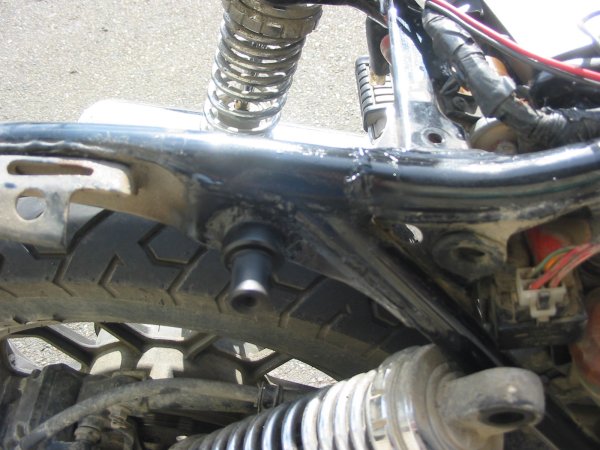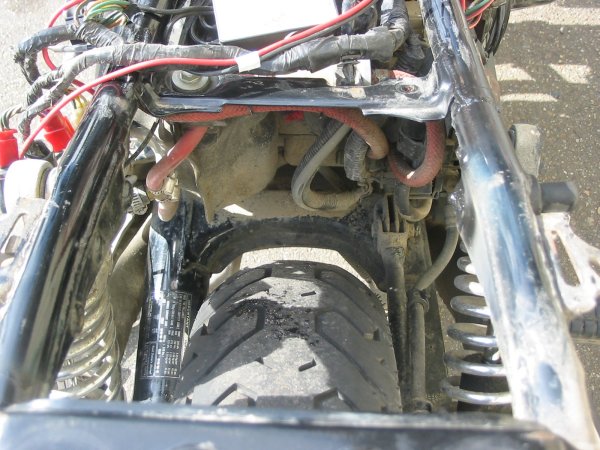 Brian did the welding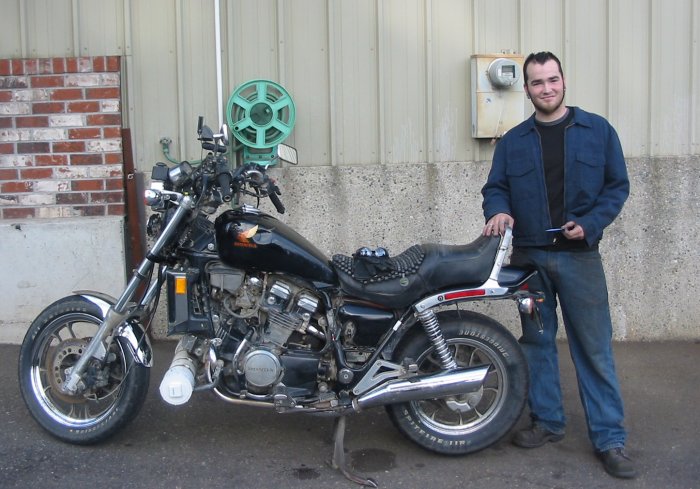 ---
Start of the tile project - pull up the top layers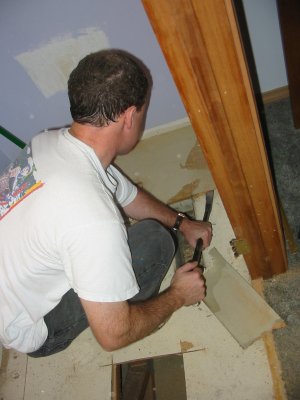 Plywood added.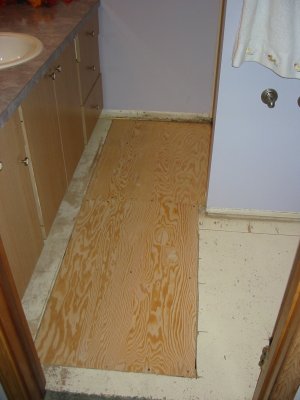 Setting the wonderboard with morter and screws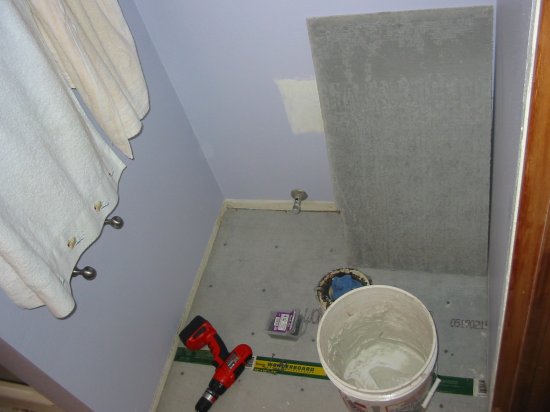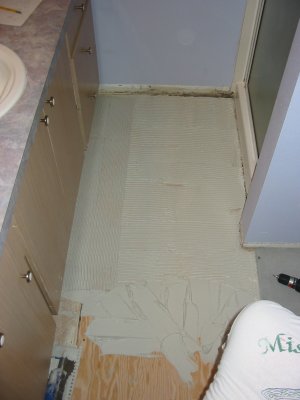 ---
Carolina, Christobal and Dan