Oct 1, 2005 - Saturday
Whitehorse, YT to Liard Hotsprings back to Watson Lake, YT
Video
Alaska Highway Cruizing
2005-10-01.mpg
MPG, 21.8 MB, 2 min 46 sec
Follow the red line, starting at the left (Whitehorse), traveling far right to the Liard Hot Springs, then back left to Watson Lake.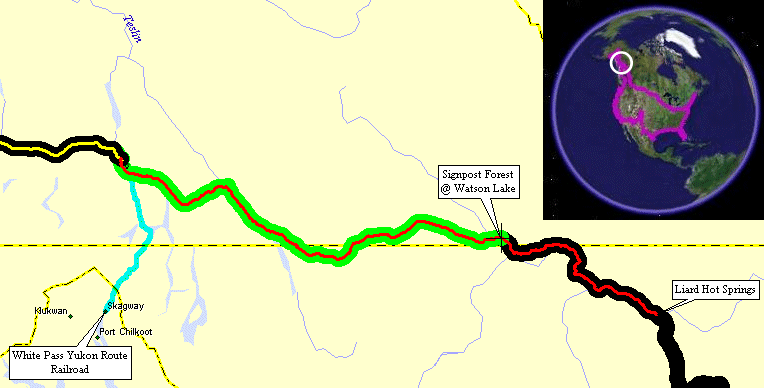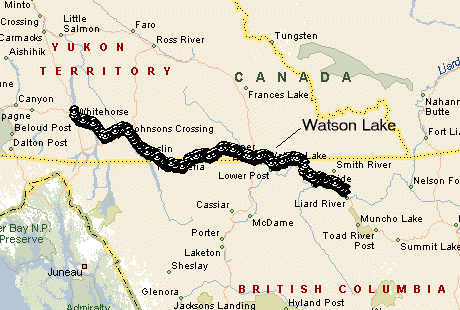 Gilbert who also stayed at the BeezKneez Backpackers hostel in Whitehorse (among others).
He is from Montreal and is getting ready to return and then have a trip to France. The hostel and the group there was "just right" - a nice stay.
[Edit 2006-05-15: He wrote to say that while he was over in France he saw the TV show on Alaska and noted that he saw me in it - what a coincidence]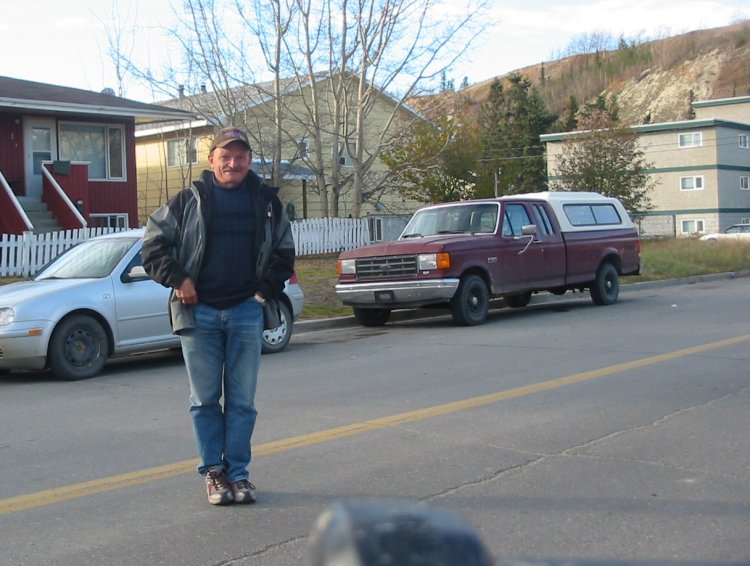 The debate - do I head over to the Liard Hotsprings or not??? I need to turn South on the Cassiar Hwy about 10 minutes West of Watson Lake, YT. If I have the time, and conditions warrant, I'll bop the two hours east, out of the way, for perhaps 45 minutes at the springs, then two hours back. So many people told me that I had to stop - and I didn't when I drove right by - that I'm considering this five hour out of the way trip.
It's a nice day and the road is smooth - perhaps things will work out...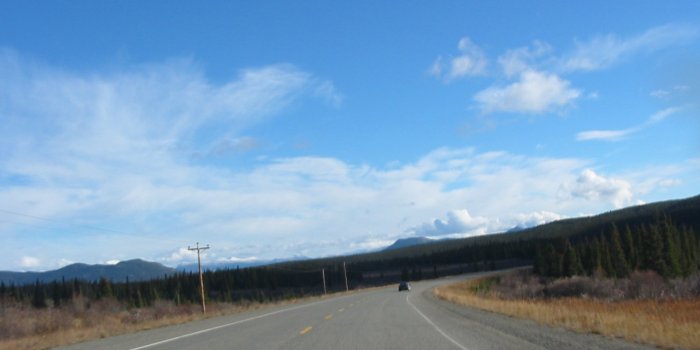 Well - mostly smooth... At least not too many sag/heave sections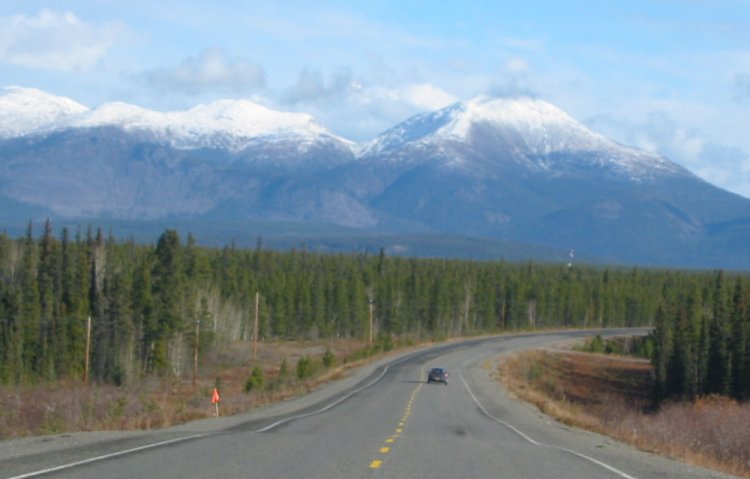 Coming down the hill looking at the Johnsons Crossing bridge.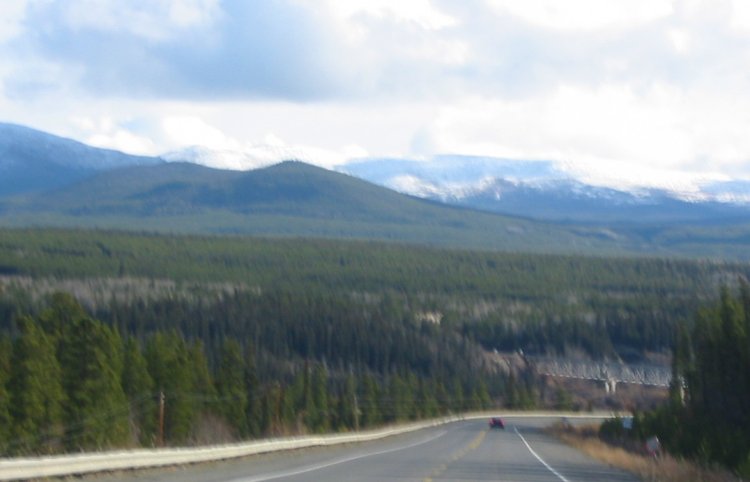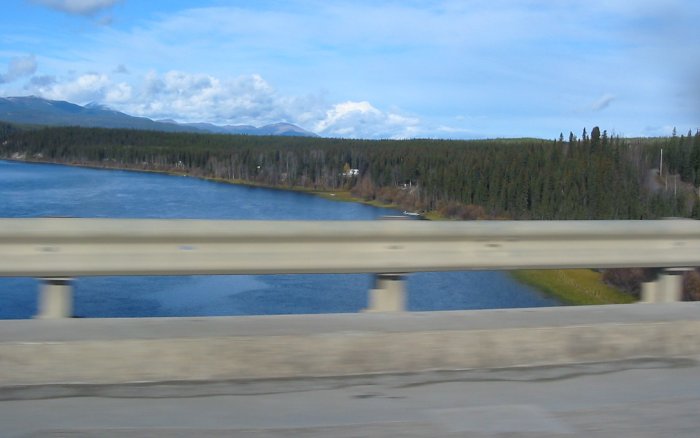 Nearing Teslin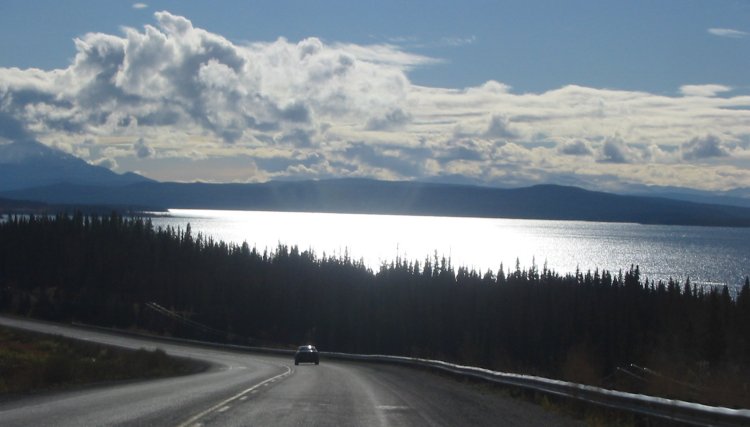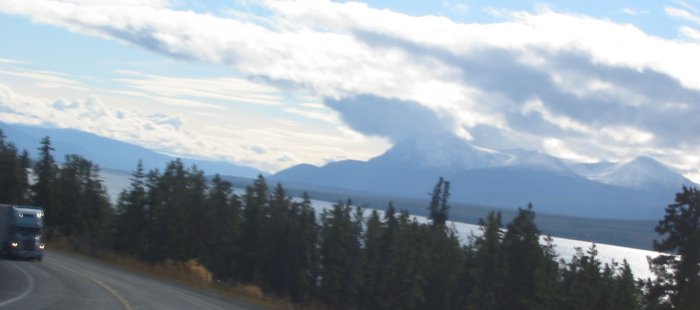 Looking back at Teslin. It was a fuel stop for me - and the car I had been tailing for most of the morning has driven on. At my Watson Lake fuel stop they would pull in after me - wondering how that happened (they stopped somewhere and I went by).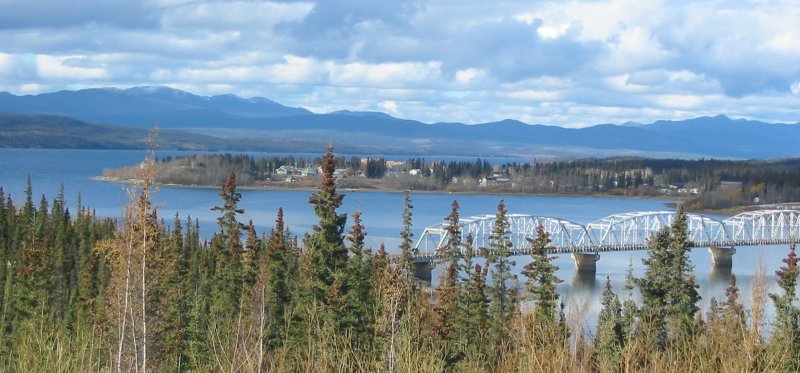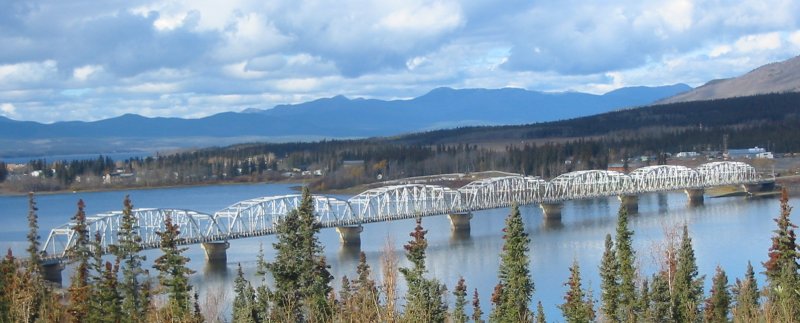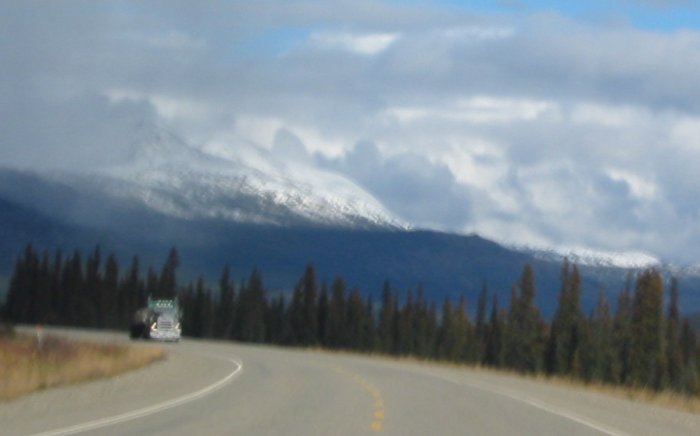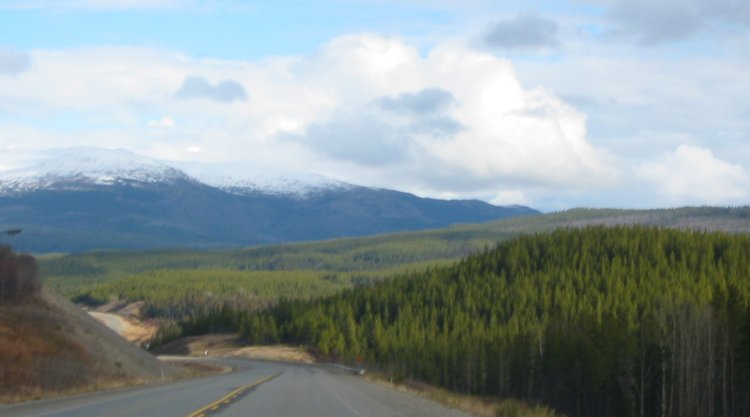 Roadway winding off into the trees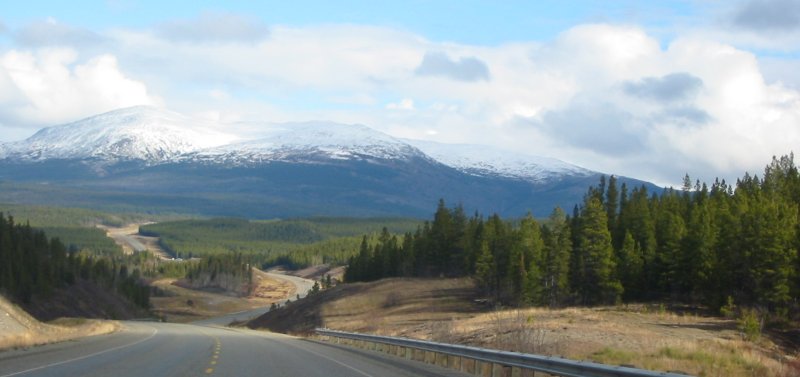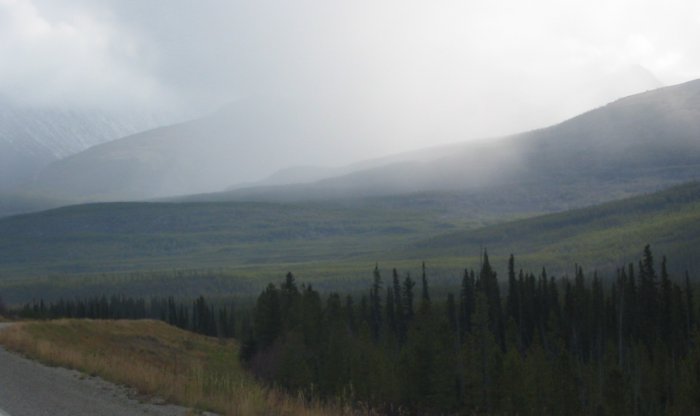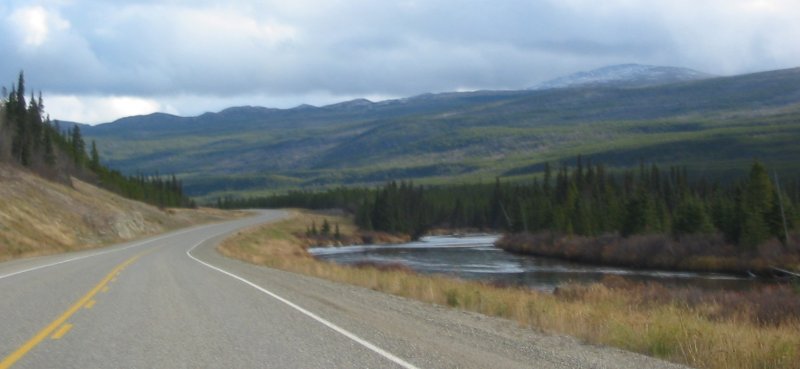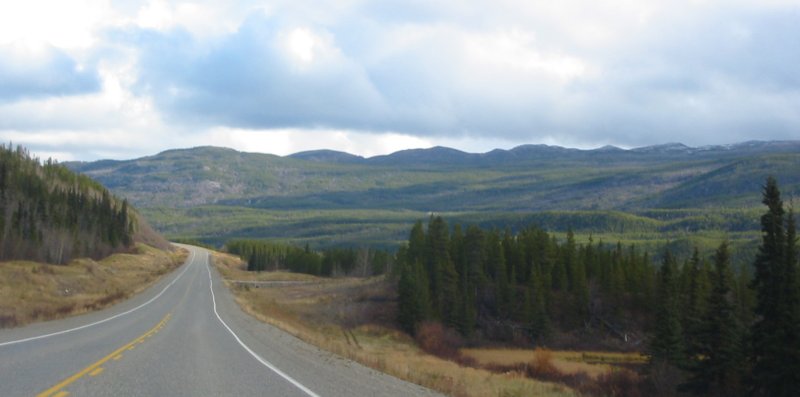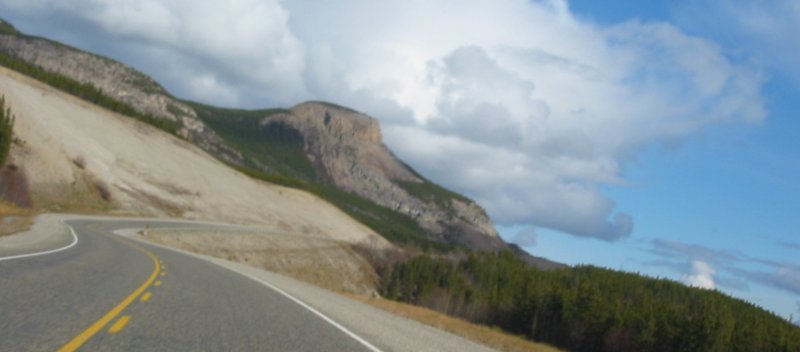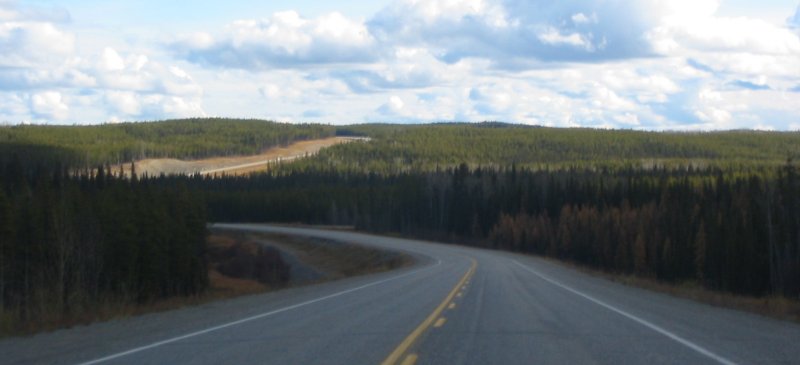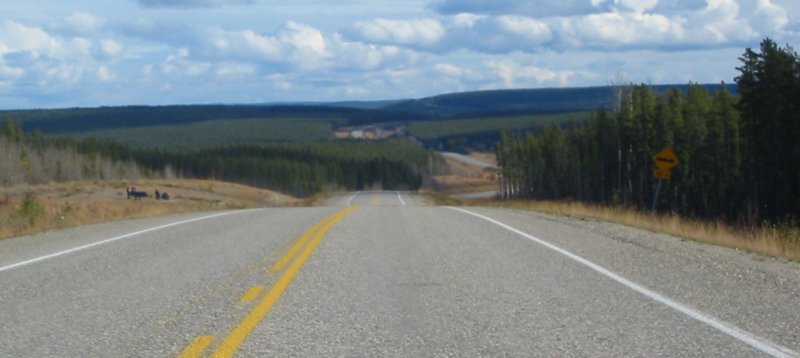 Like mentioned on the main page - no pictures of the hotsprings. I didn't think of taking the camera - it is a Googleable item.