Sept 27, 2005 - Tuesday
Homer, AK to Seward, AK
Well - I took the left handlebar control apart - nothing that looked out of the ordinary. Left turn signal is a bit goofy. Horn no honky. Starter - fine. Later today the headlight came to life.... Perhaps things will just dry out and be fine.
Leaving Homer there was rain for 60 miles then things were dry for quite a bit. After poking about the City of Kenai the rain came back from Soldotna to Seward. Nearing Seward the winds were occasionally strong. Road crews had traffic slowed as some trees came down acoss the road. Into town I went down to the end of the road - Lowell Point.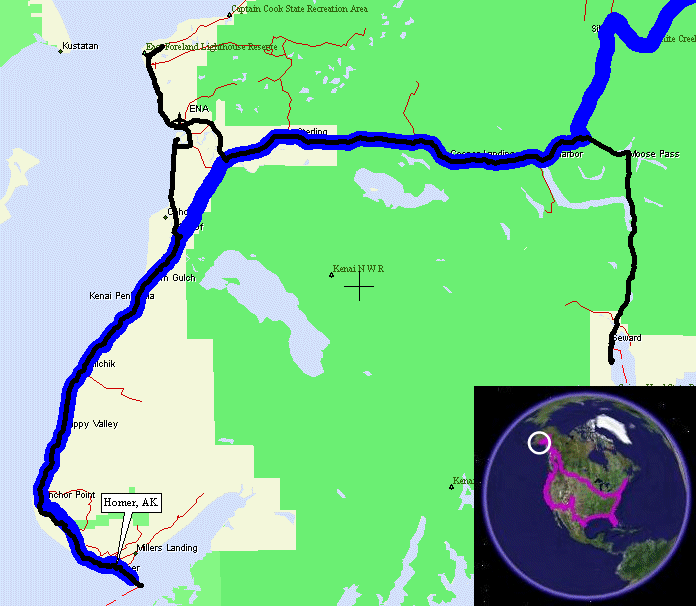 Not too many guests at the Homer Hostel - perhaps eight total.
Leif
is in charge and
Caroline
is a month-stay resident - over here from London doing some volunteer education. Leif is holding a postcard that I'll hand delivery to some spot in Key West Florida (he lived there for some time). We had a good time.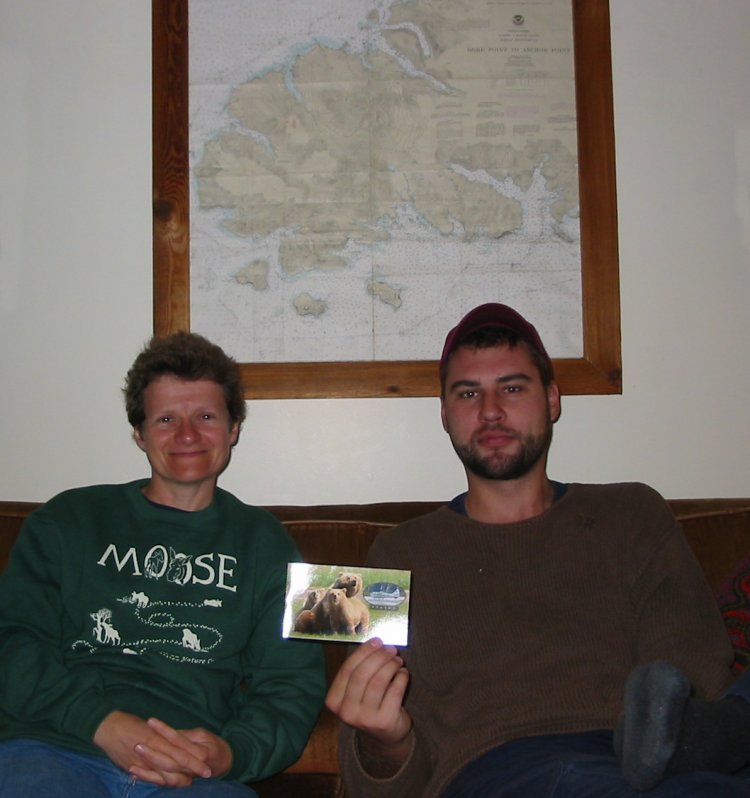 A quick trip down to the Homer Spit.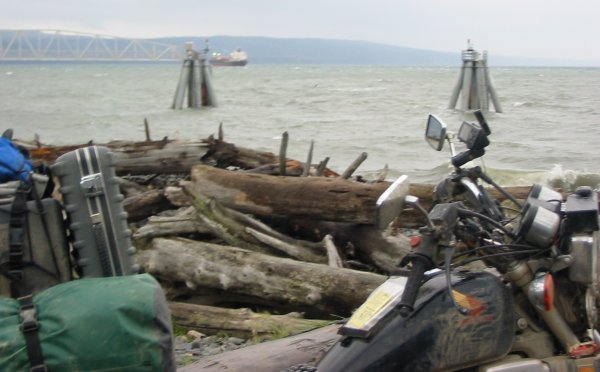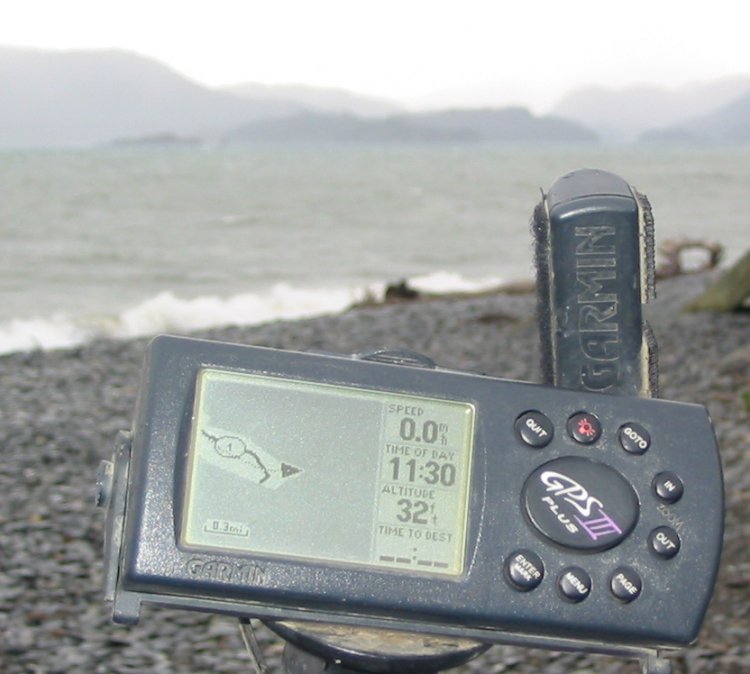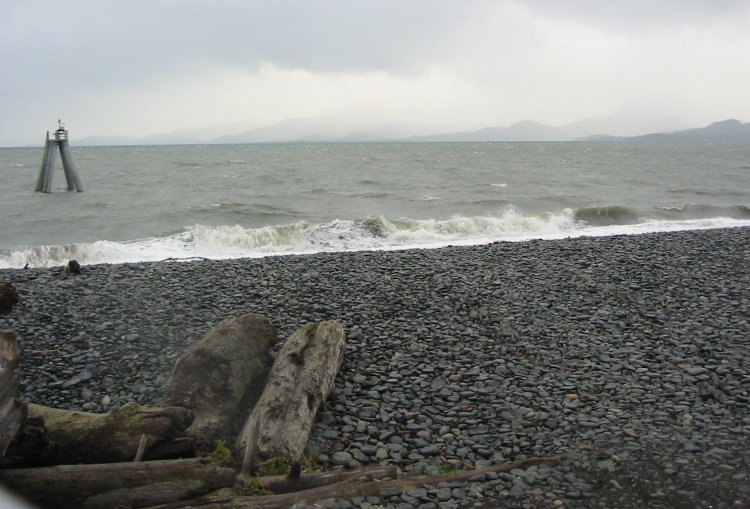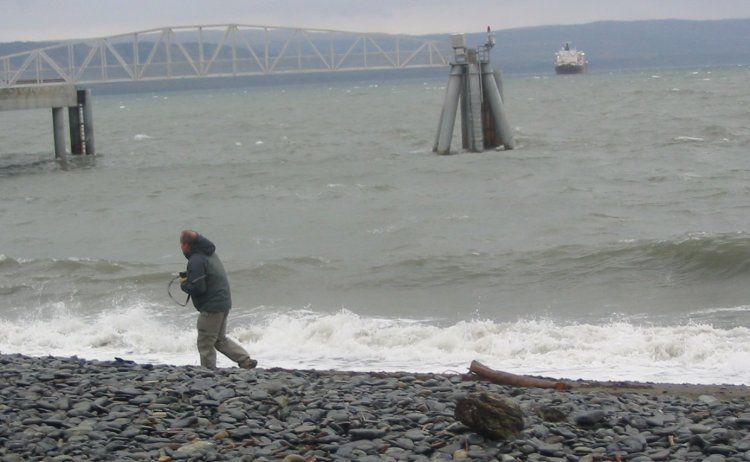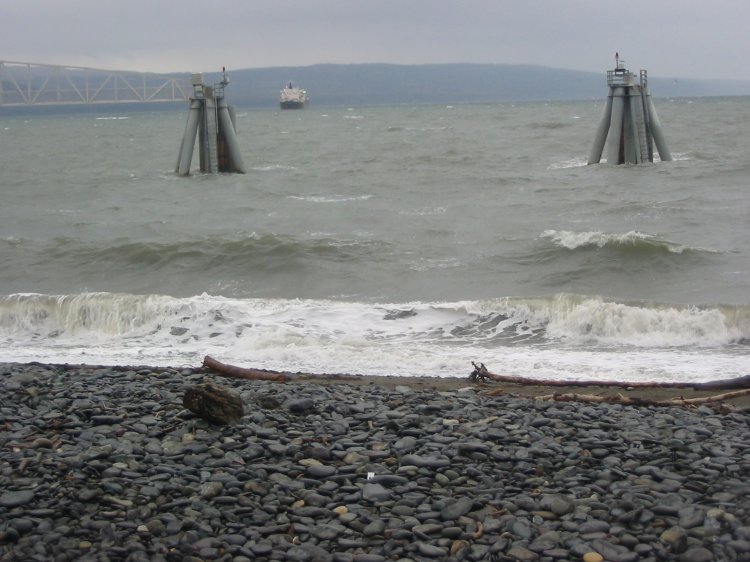 Just south of the City of Kenai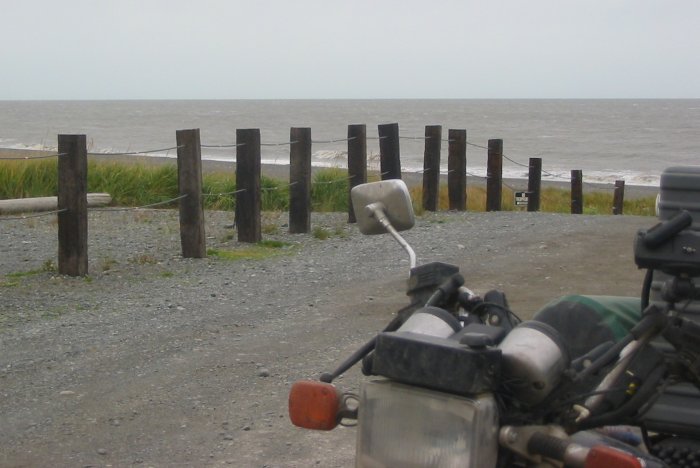 Some nice houses out here.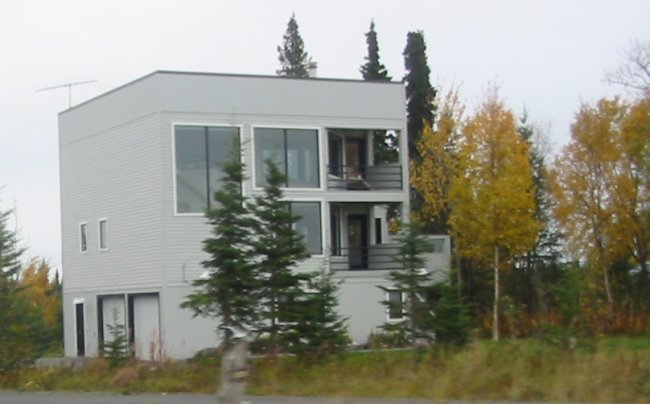 Refinery row north of the City of Kenai

This is something that almost every school has - a skate park.

A bit of construction - not too much so far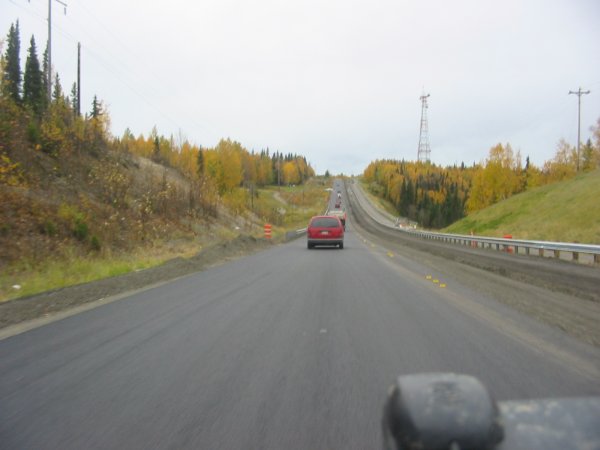 Down at Lovell Point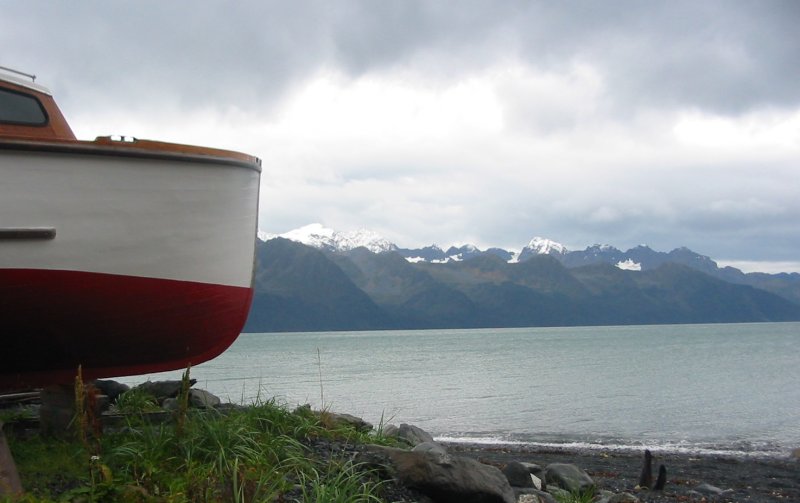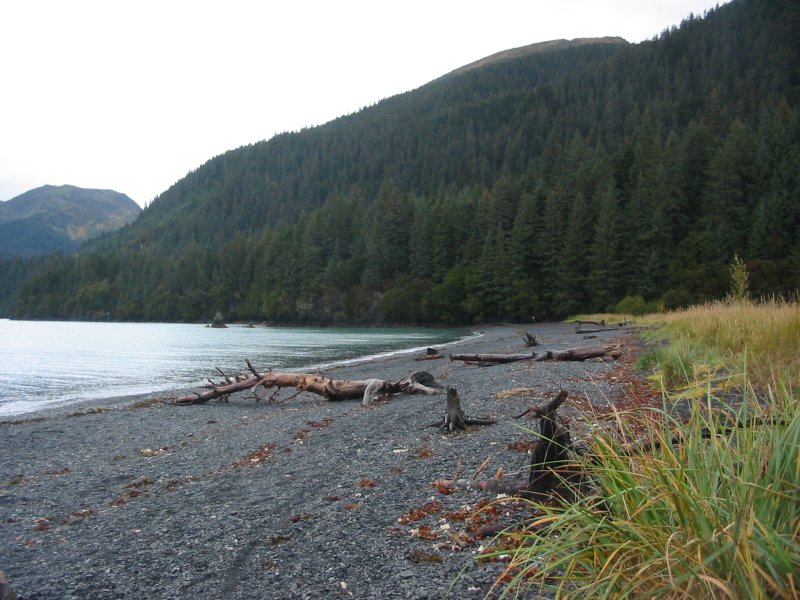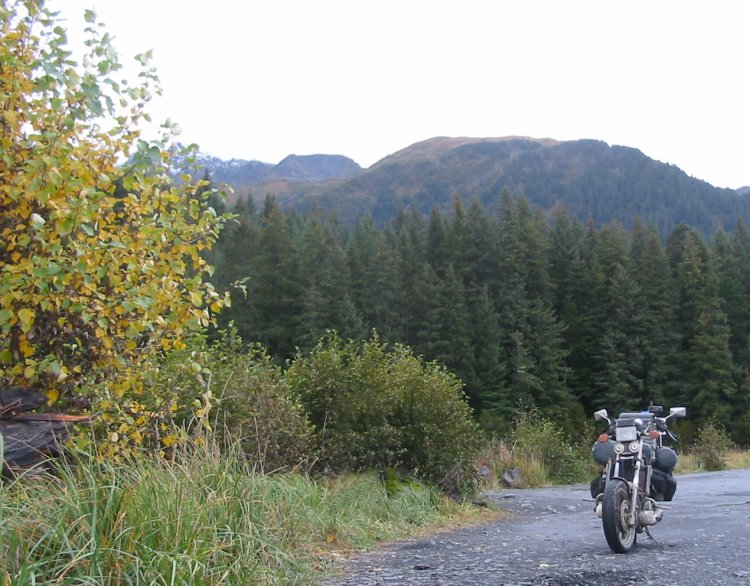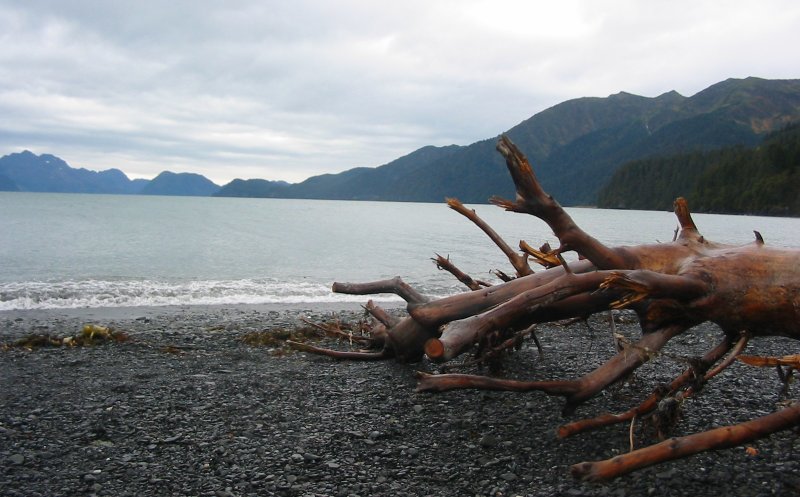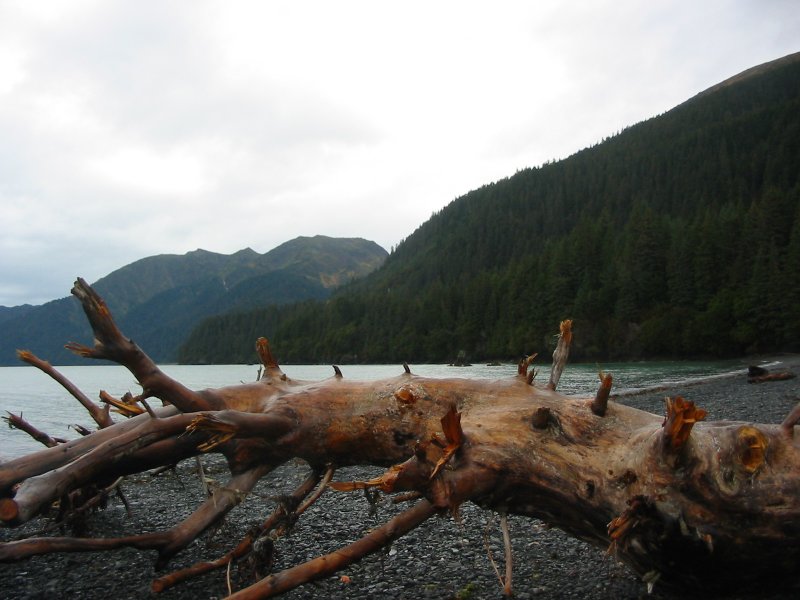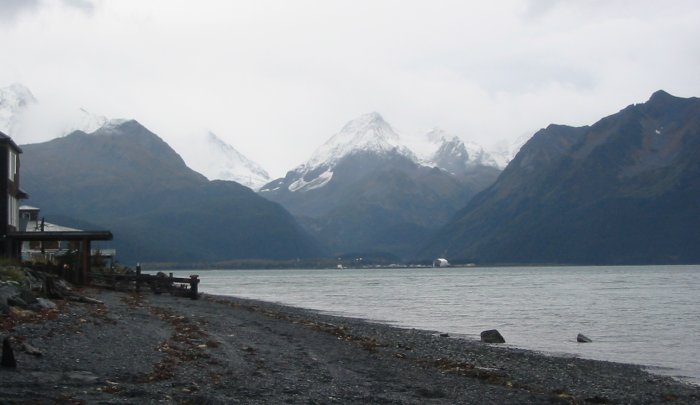 (
click for a larger picture
)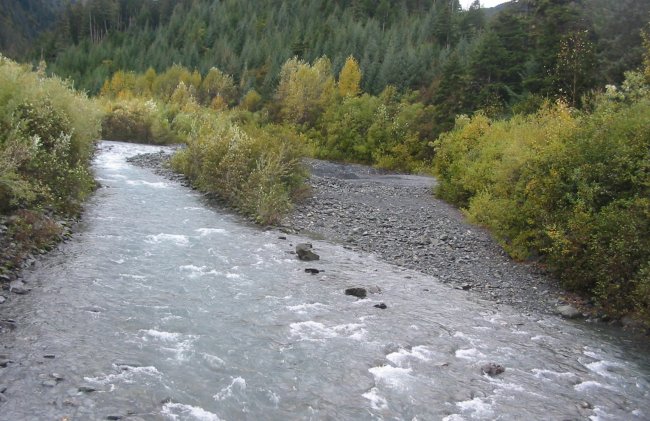 The small road between Seward (up to the left of the picture) and Lovell Point. Guard rails - who needs guard rails.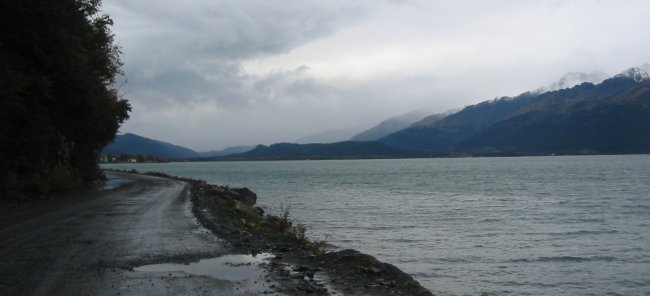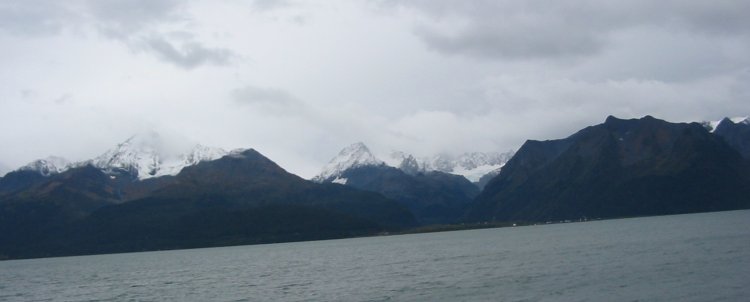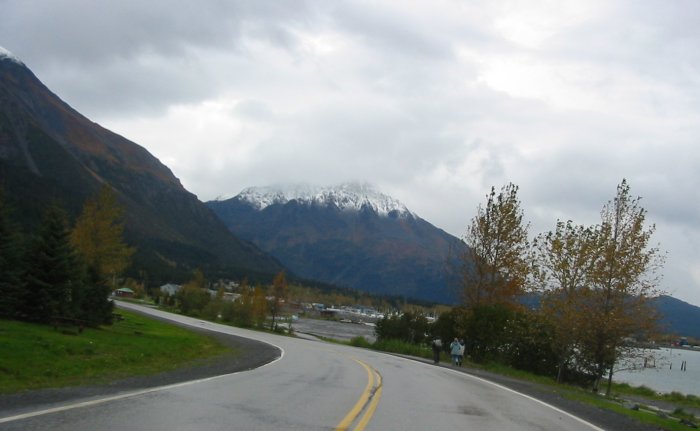 Going down to the old section of Seward