Sept 25, 2005 - Sunday
Willow, AK to Anchorage, AK
Not too many miles today. I worked down to Anchorage looking for an Internet cafe. Not seeing any just driving through the downtown area I hit the phonebook - two, specifically, listed. One, Sourdoughs, was a newspaper and tobacco shop - I'll skip that one for now. The other has been out of the business since 2001 - it looks like I found an old phone book - but I met yet another fine person - Pat (photo below). Pat directed (drew a nice map - worked! Thanks) me to another place where I spent a few hours uploading pictures and met several new folks. When the battery started to run low I headed back to the road - decision to stay in Anchorage for the night is made. Before check-in I drove to the parks near the airport. Aside from taking pictures of the scenery I spoke with more good people - one lady (
Vicki?
lived in Champaign/Urbana IL for a bit, and another
gent
lives/lived in Wisconsin). I'm re-thinking the ferry trip decision. It looks expensive in itself but I'm looking at what it would cost me to drive the route myself - food won't change but lodging and fuel would.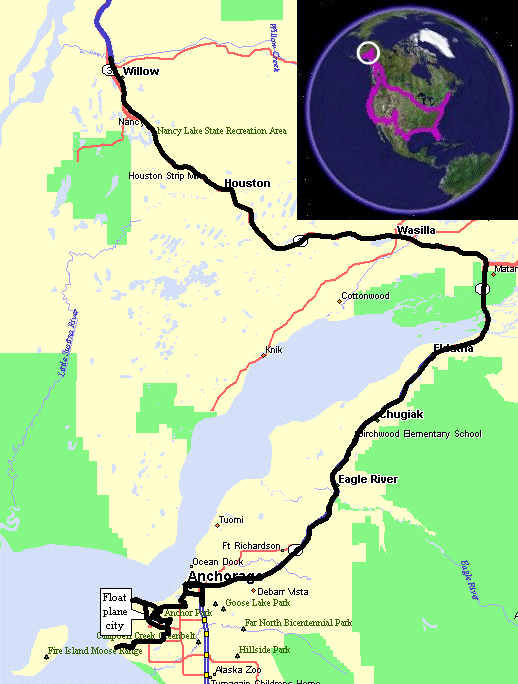 Dry roads and cloudy skies...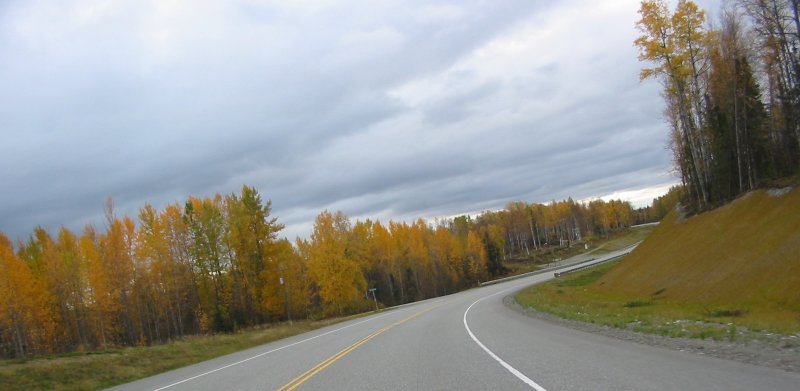 A fire - nearing completion.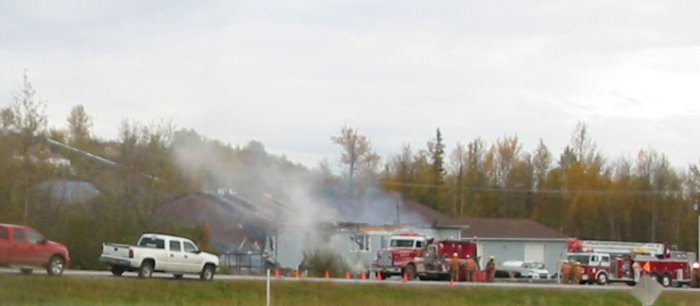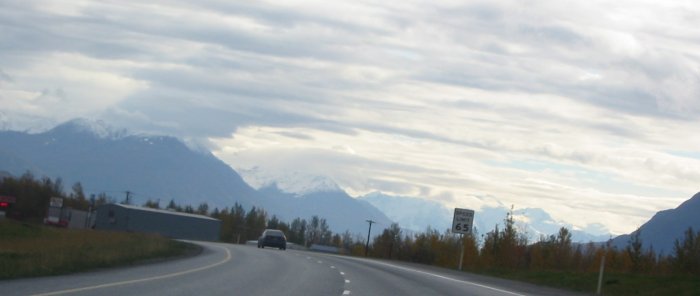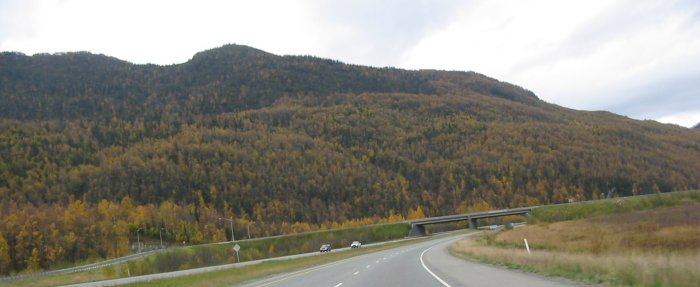 Pat at the bookstore (that used to be an Interent cafe years back).
A Novel View
415 "L" Street Anchorage AK

www.homestead.com/anovelview
Thanks for the help!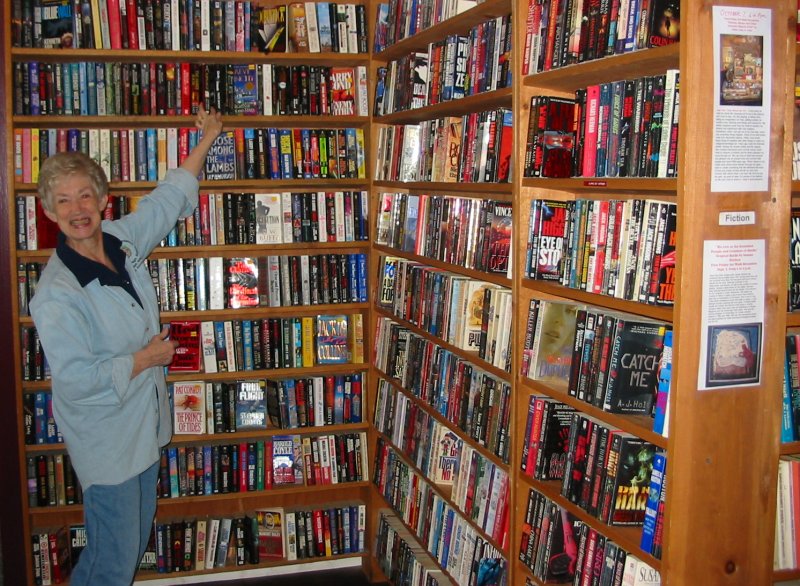 Sitting out by the water, near the airport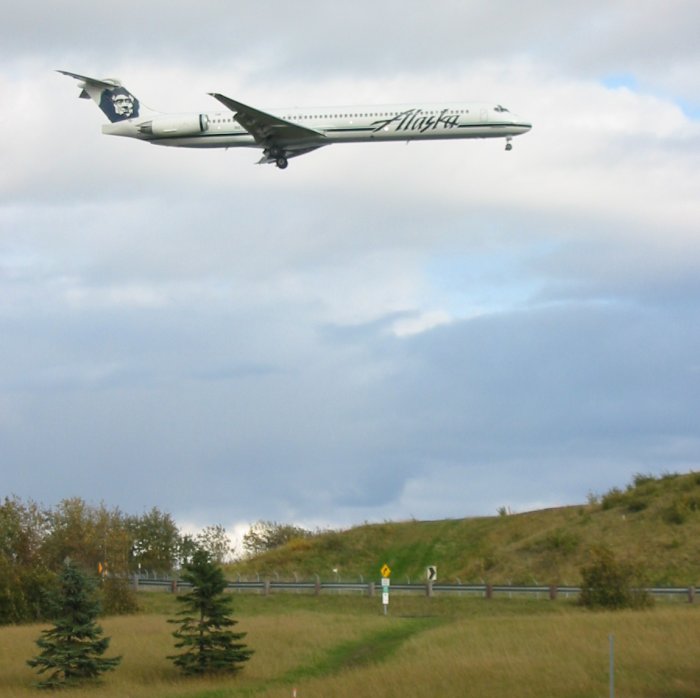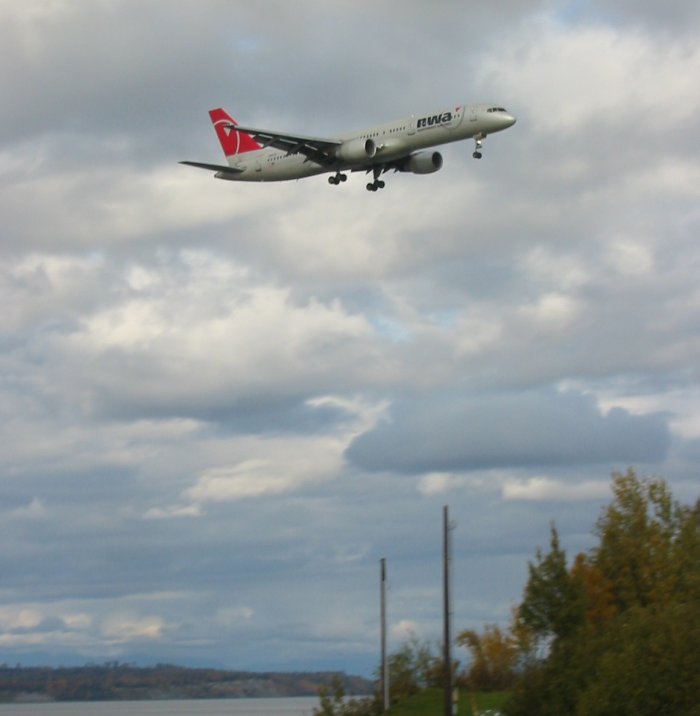 Small planes were following a different pattern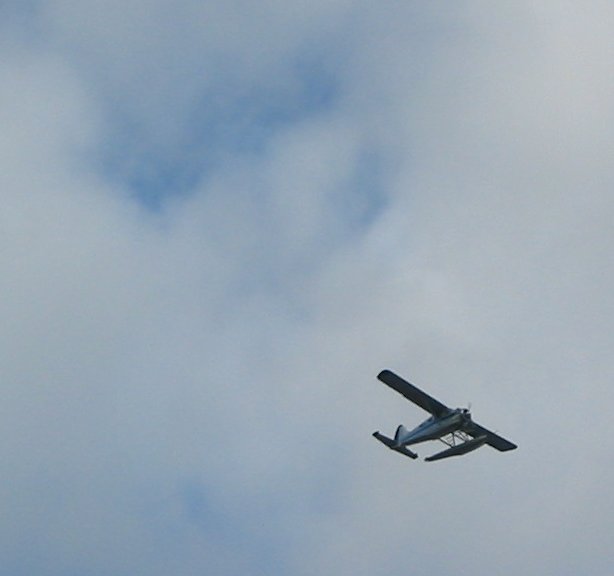 Downtown Anchorage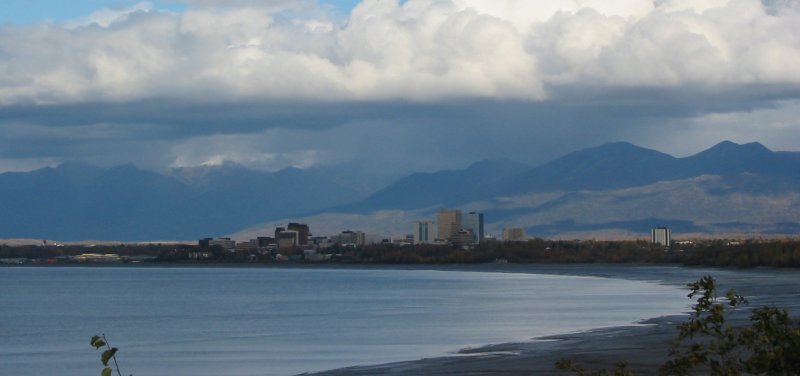 747 arriving
Butch
was nice enough to snap a pic for me - nice chatting!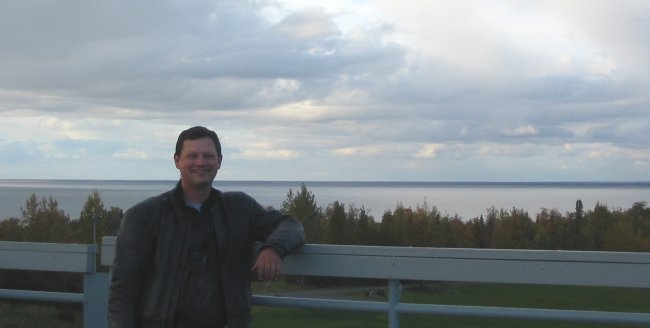 Butch sent over few pictures...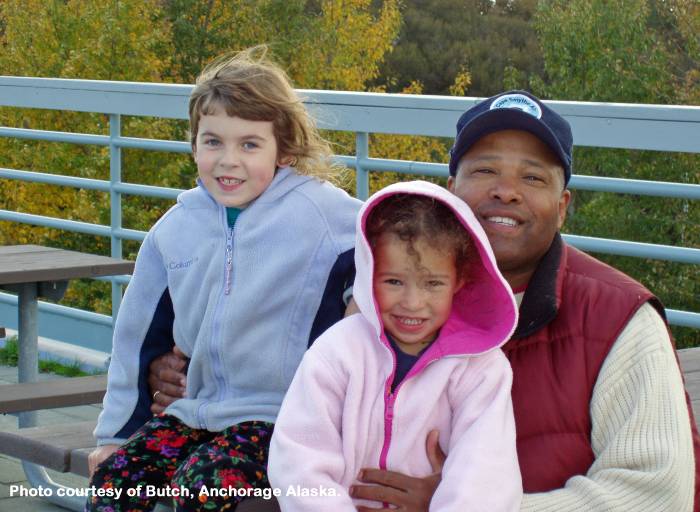 This was a fun one - she was jumping and twirling - wanting Daddy to take a picture of her.
It took a few tries to get the digital camera timed to get the shot. Put a smile on my face.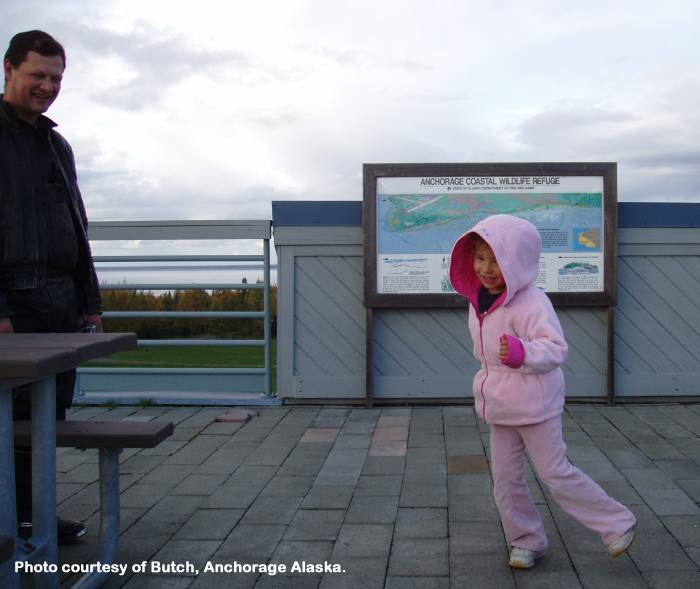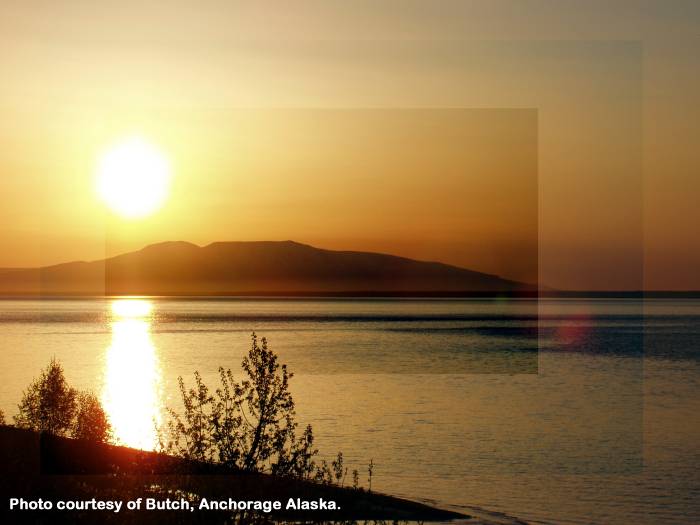 Park near the end of Raspberry Lane.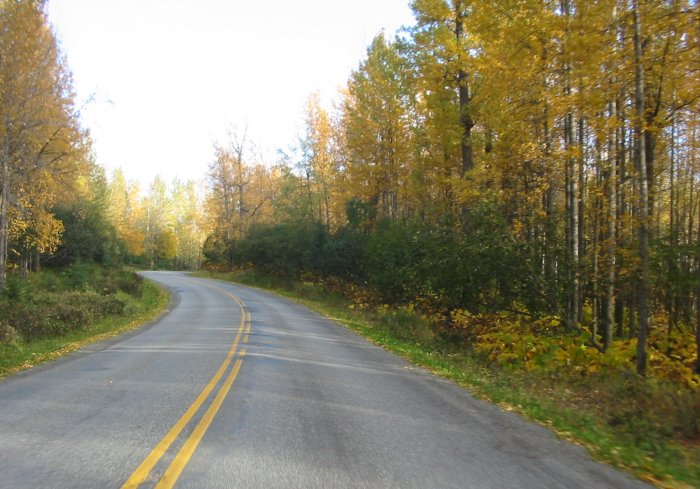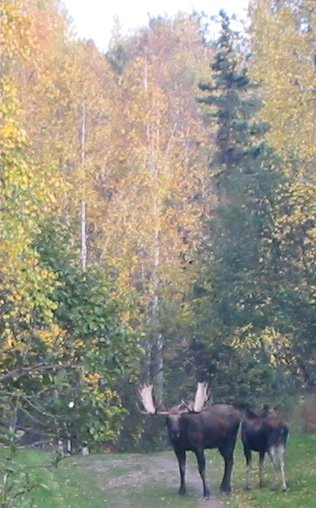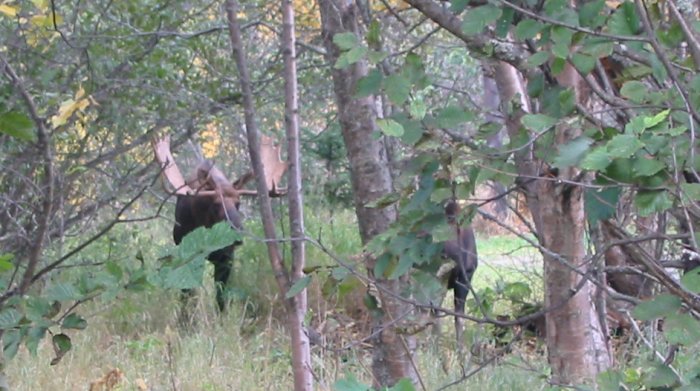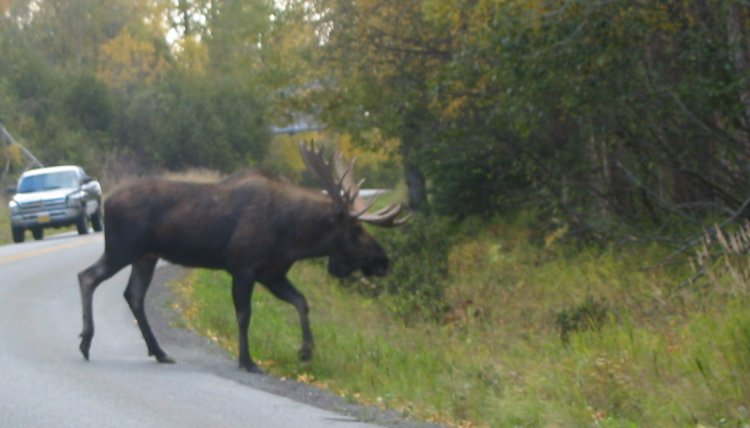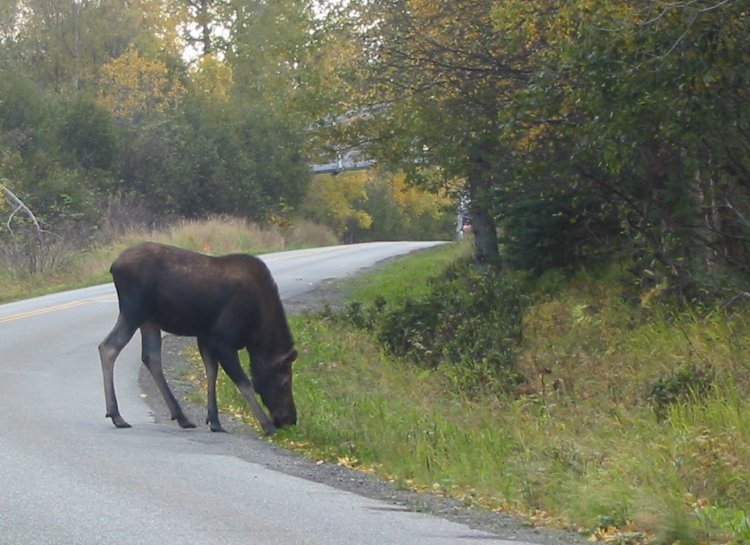 Then there's this aviation complex (it's next to / near the main airport) - water and land based.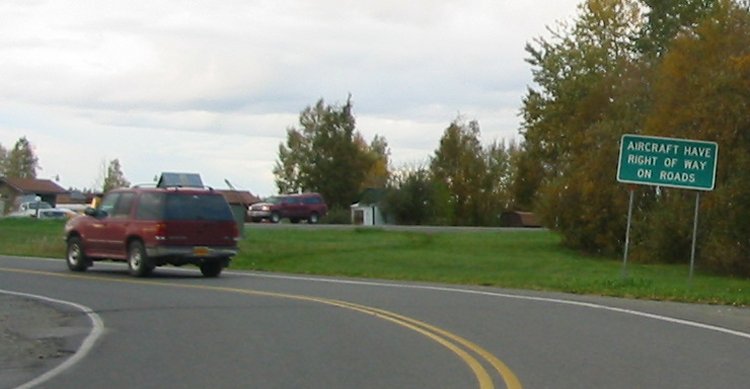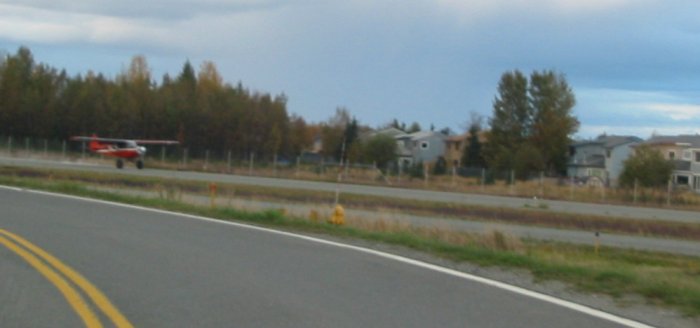 Floats, floats, more floats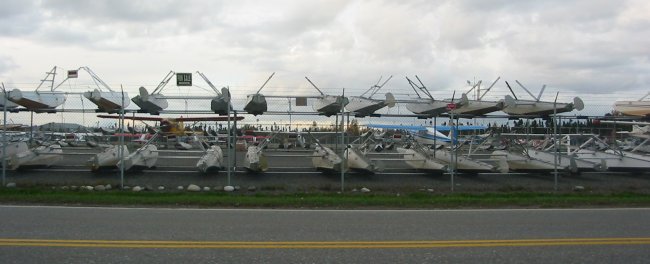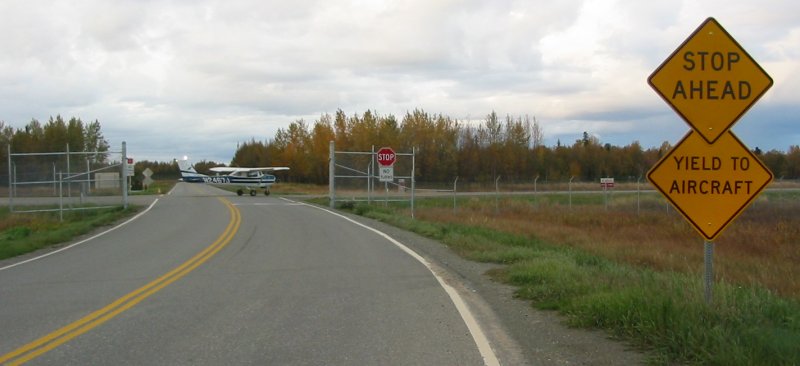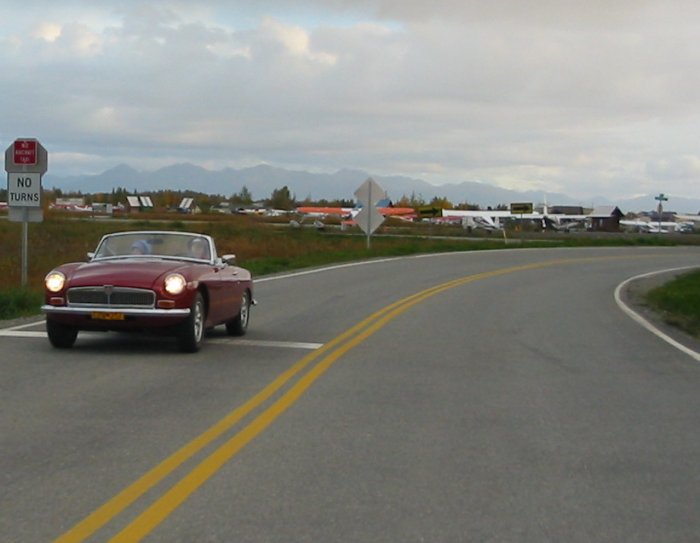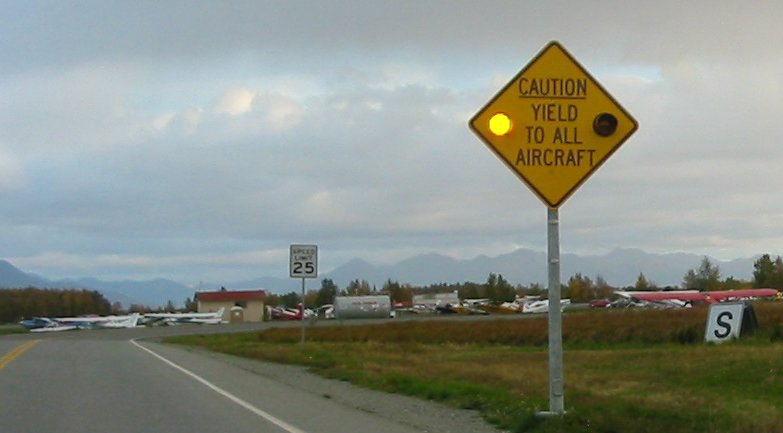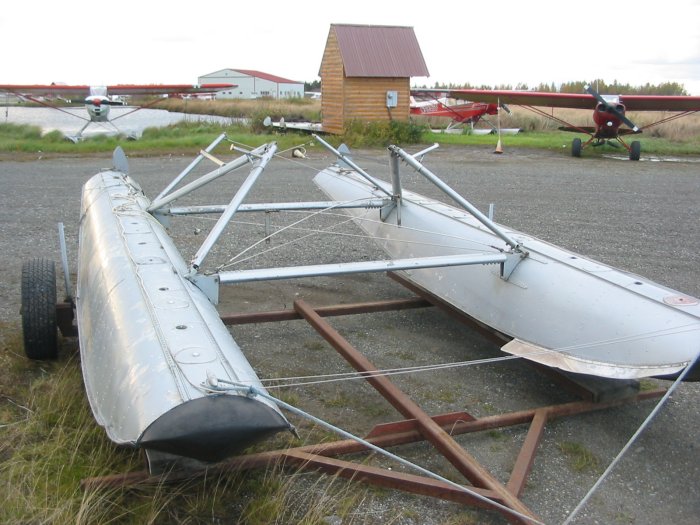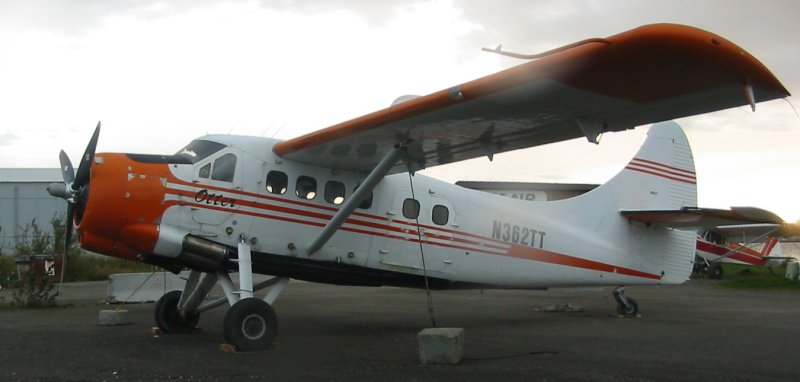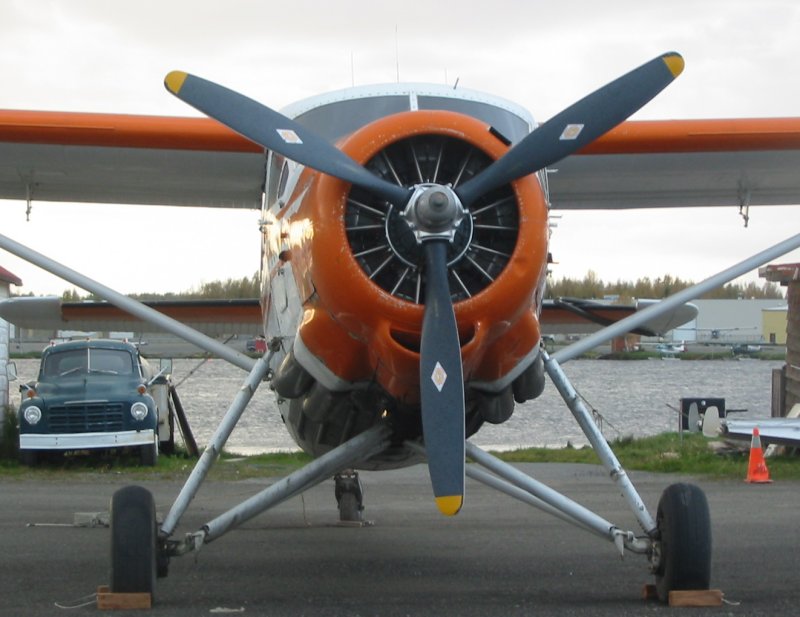 Float planes take nearly the same pattern - at the last few hundred feet they turn right and drop down onto the water