Sept 23, 2005 - Friday
Sitting about the Old F.E. Chatanika Gold Camp

(a National Historic Site)
working on the website and meeting good people
Main building on the right - rooms upstairs, dining and bar on ground floor. Building just off the left side is another bunkhouse.
(
click for a larger size
)

View of the valley from up the hill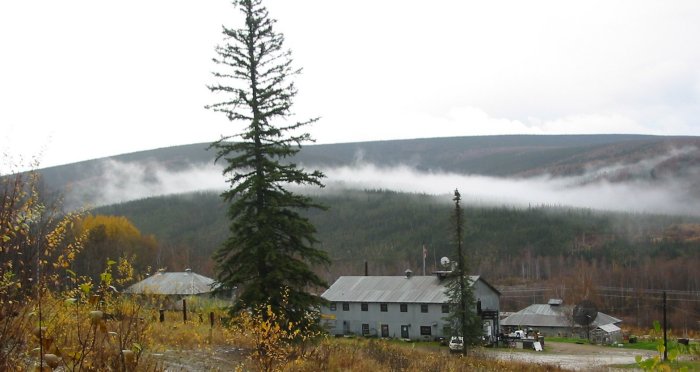 View of the bunkhouse (right) and the main building. Looking down the original Chatanika roadway.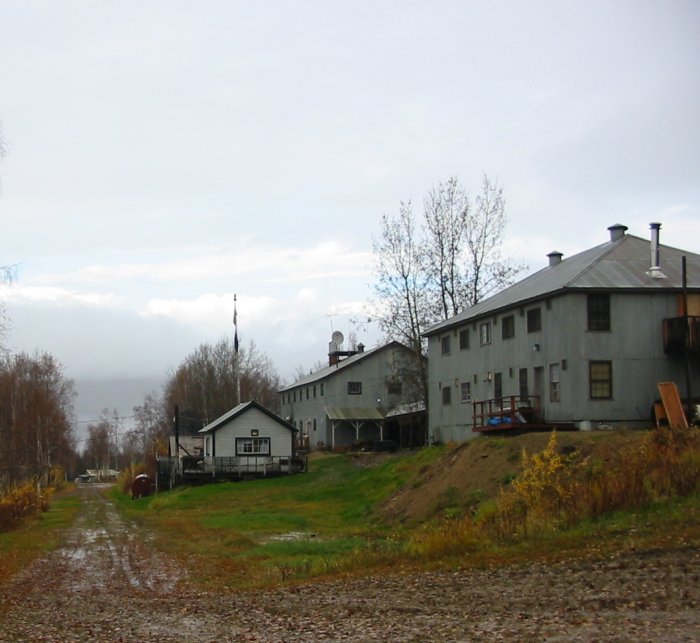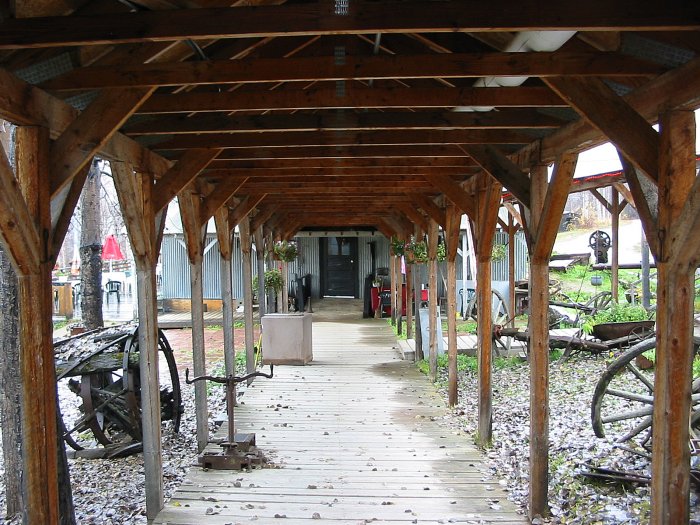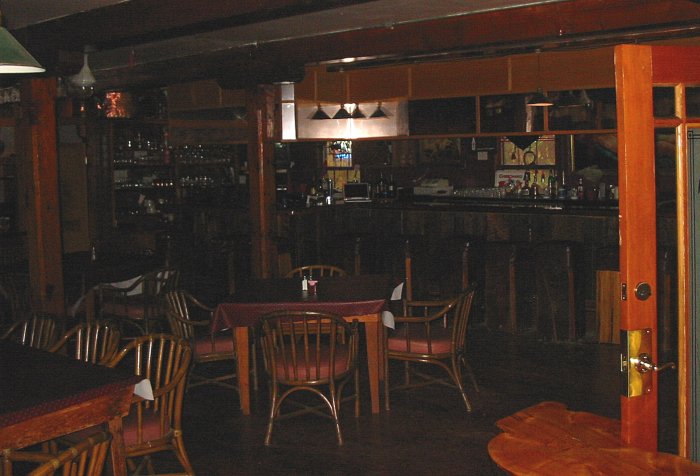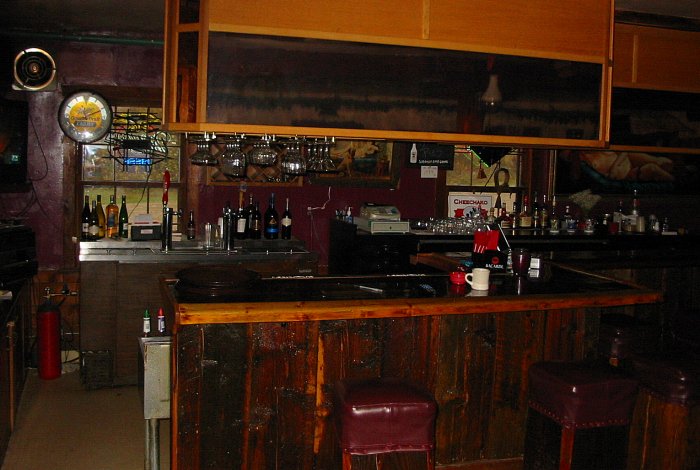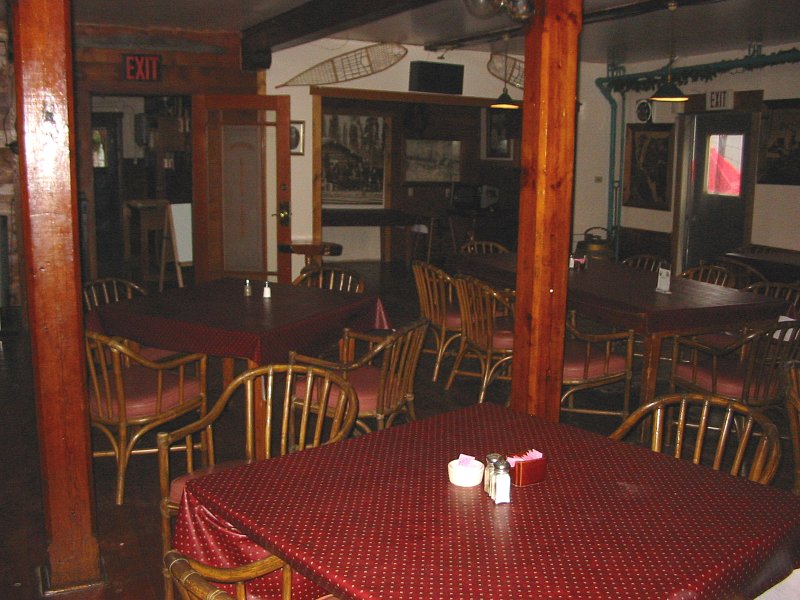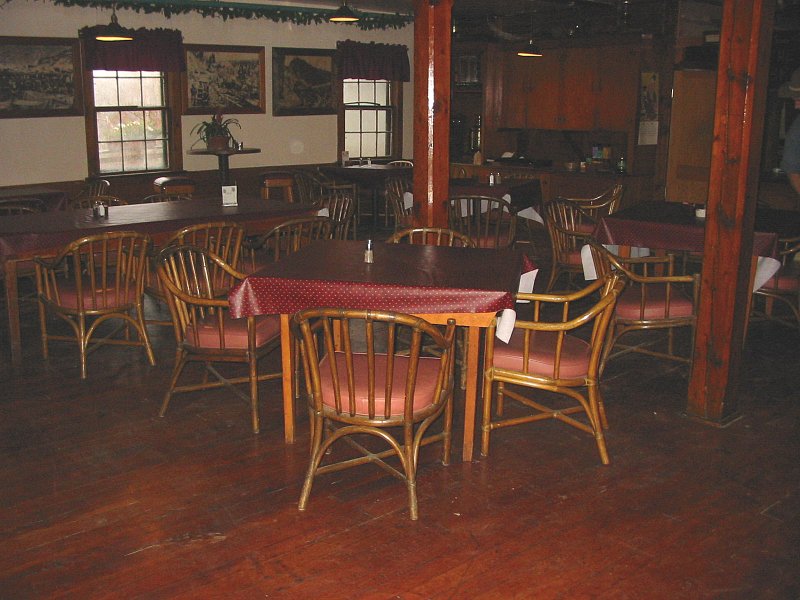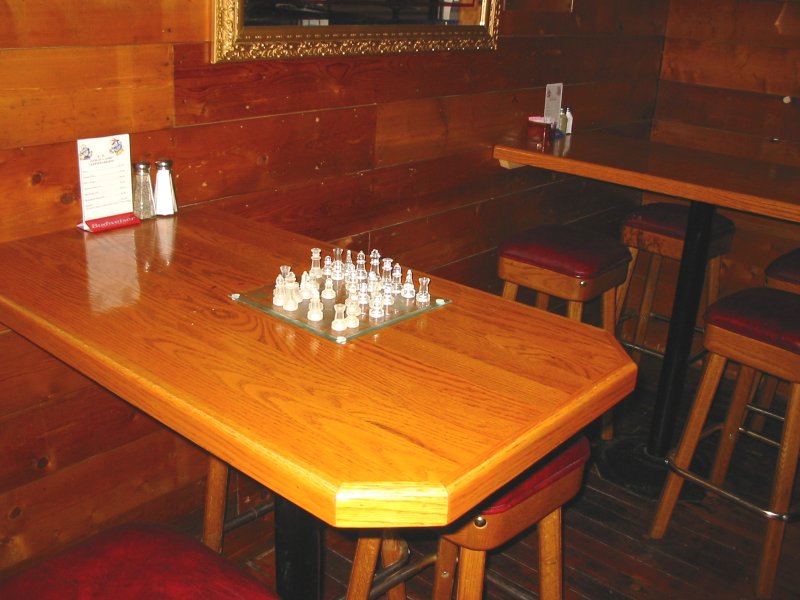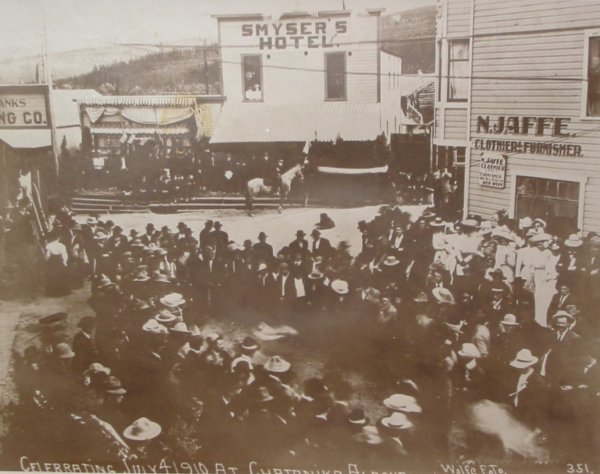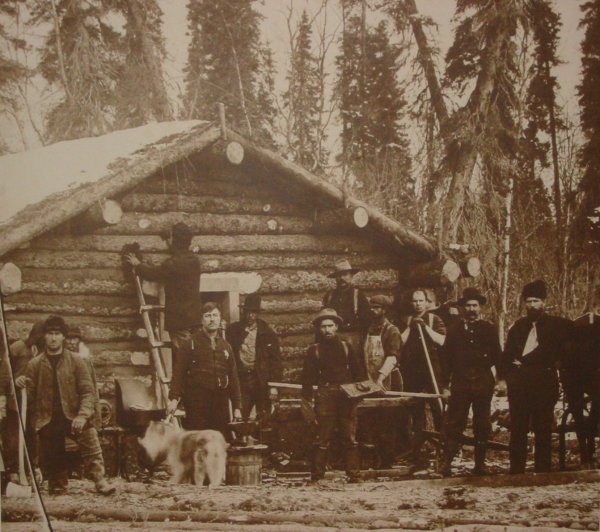 Two cabins available to stay in as well. Nice valley views.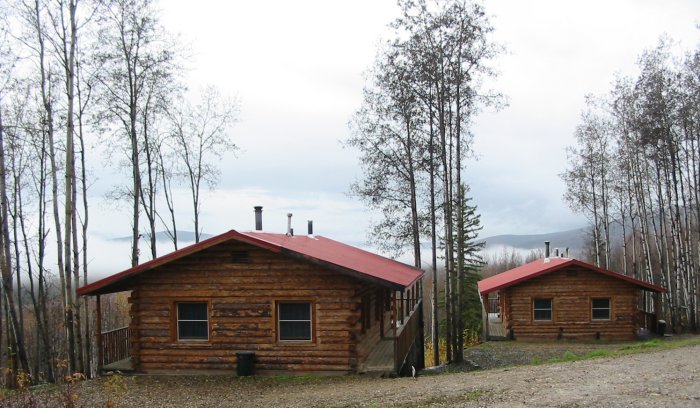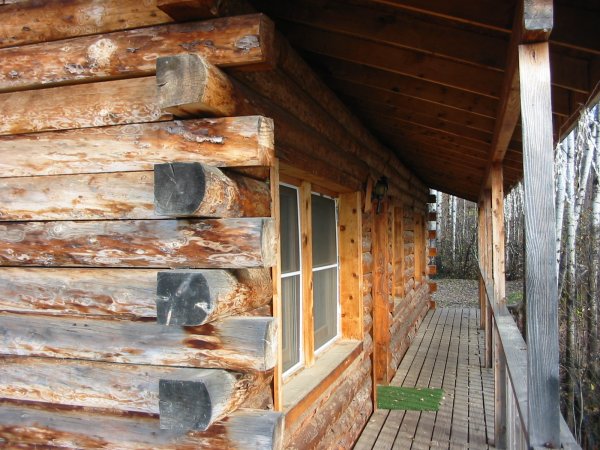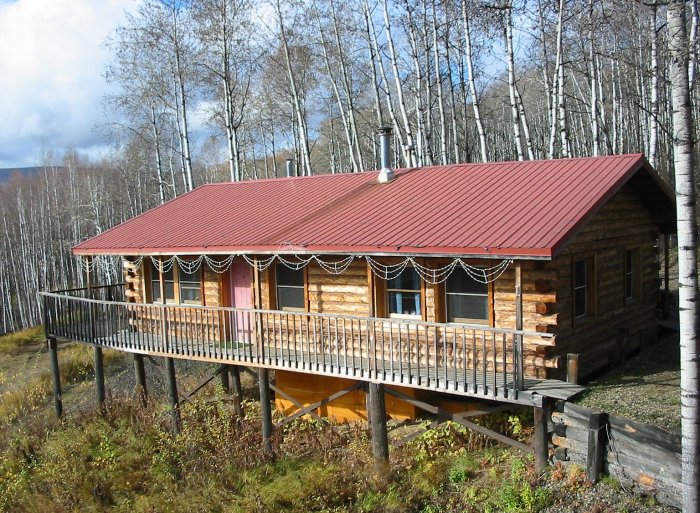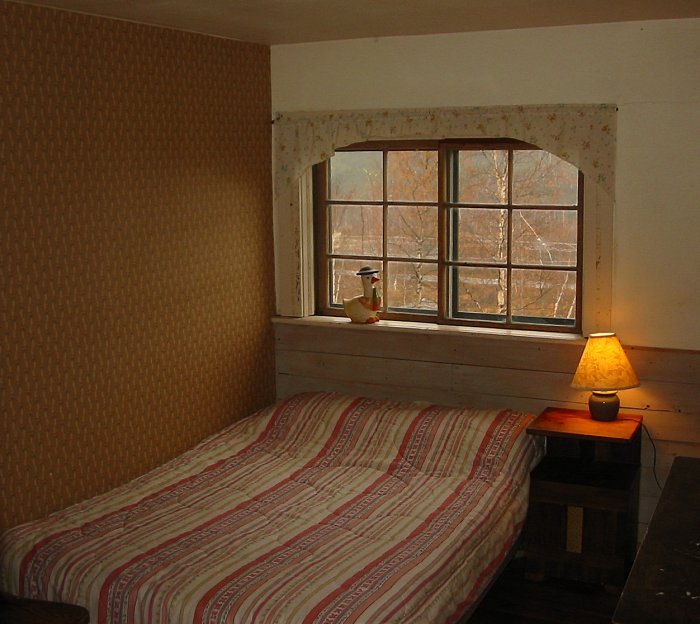 My bunkhouse room - that heater can blast the heat!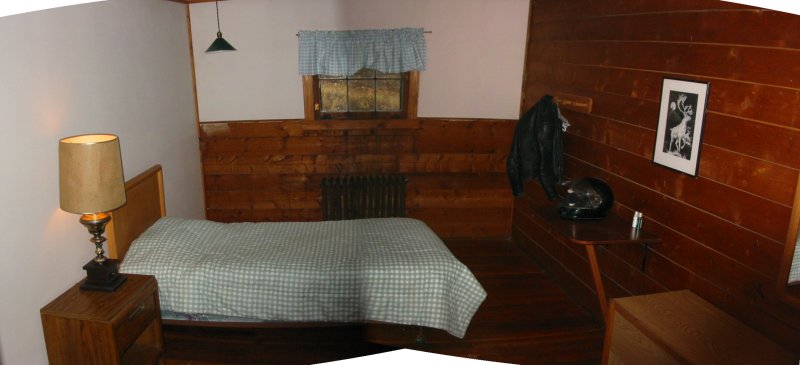 There are several out buildings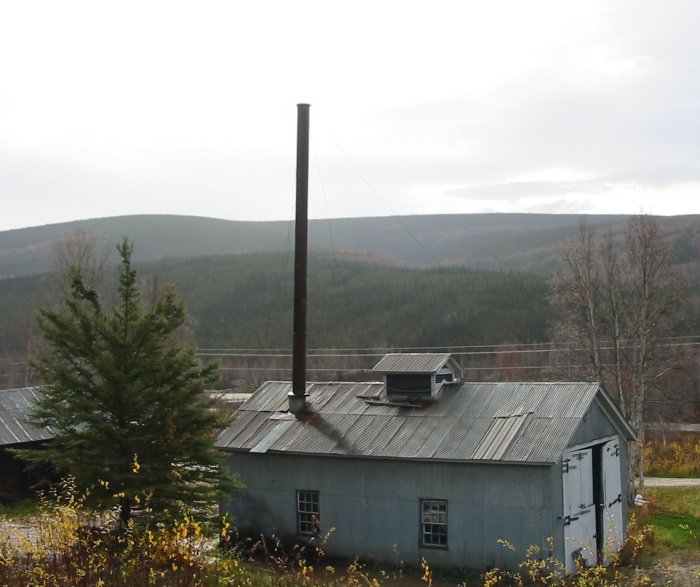 In addition to the various buildings that were needed for the gold camp operation several relics are sititing about.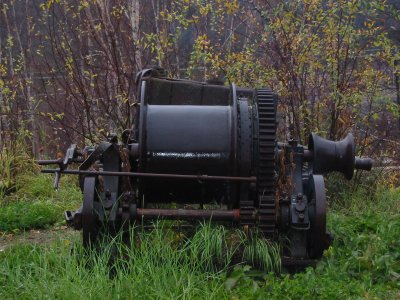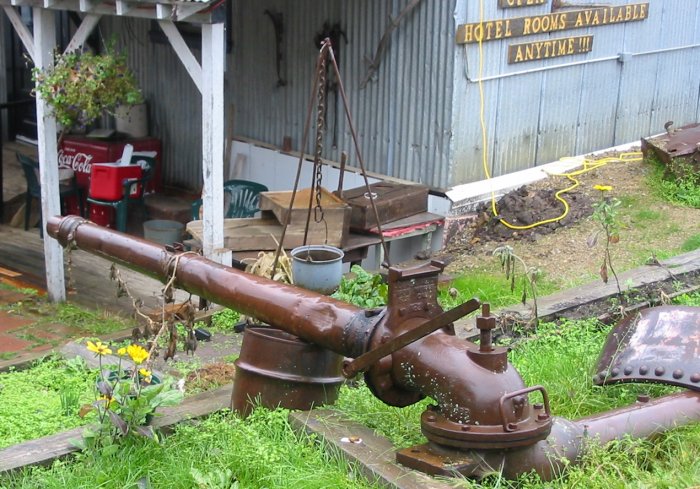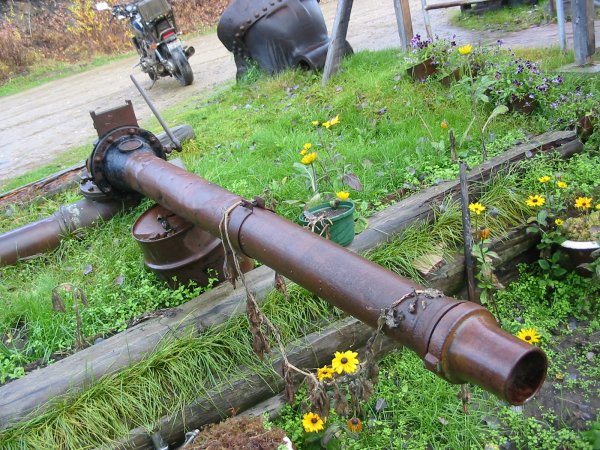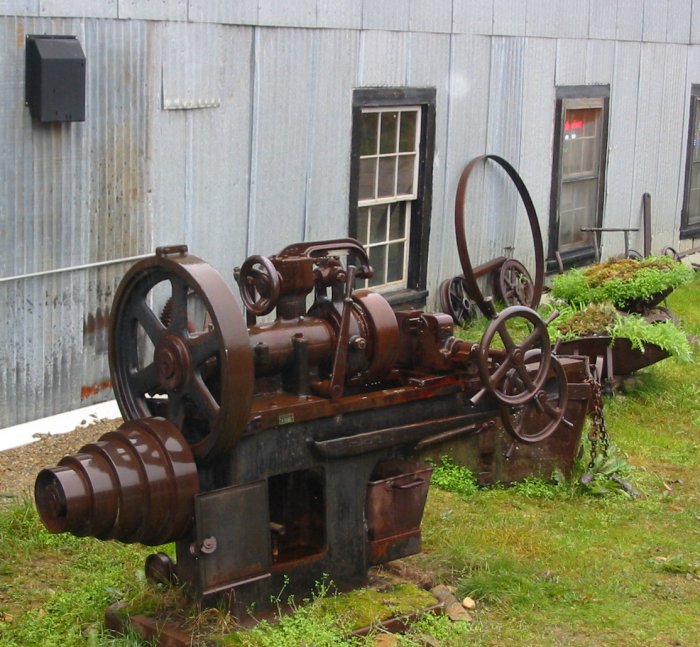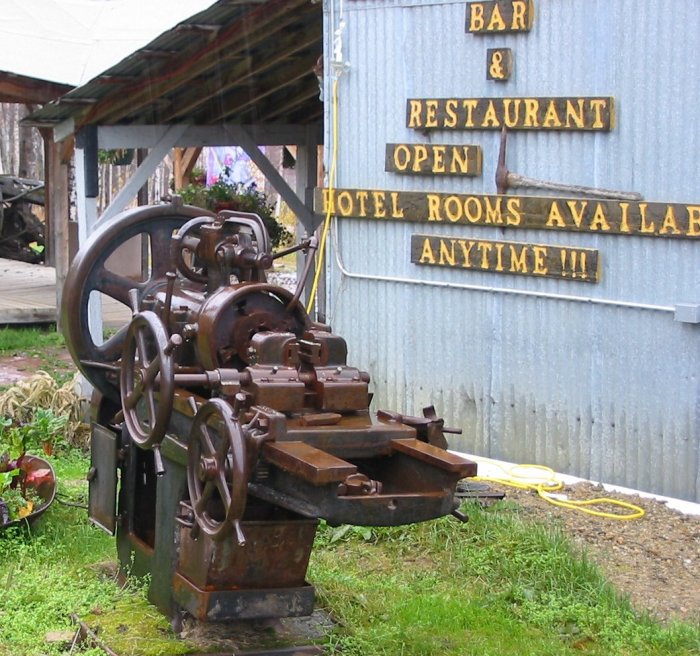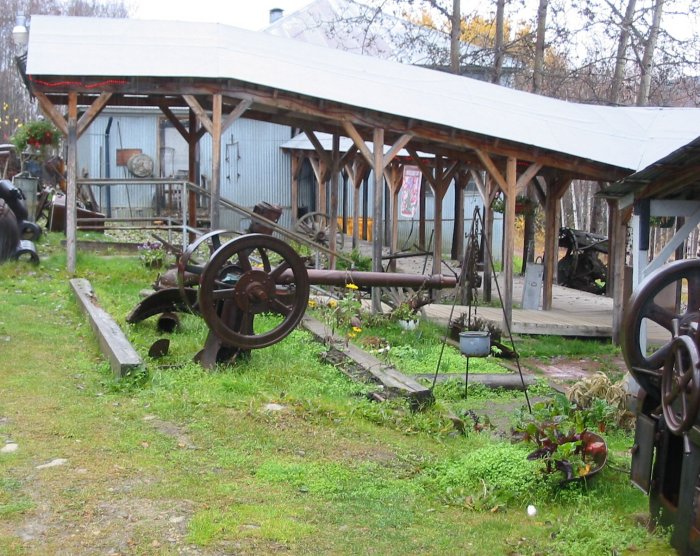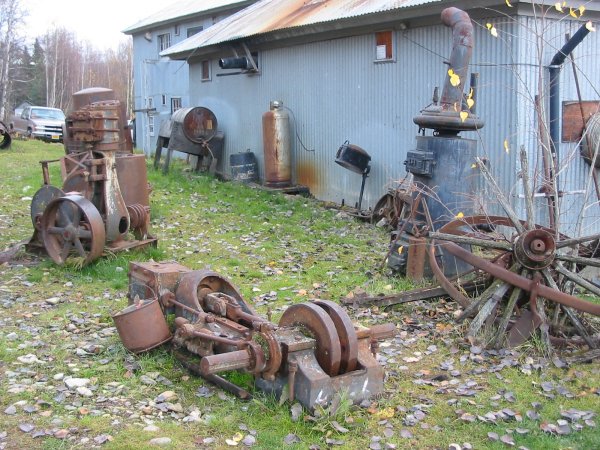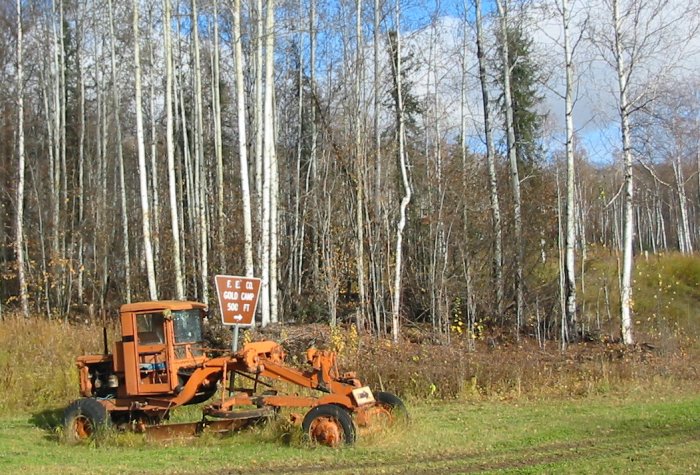 View of the valley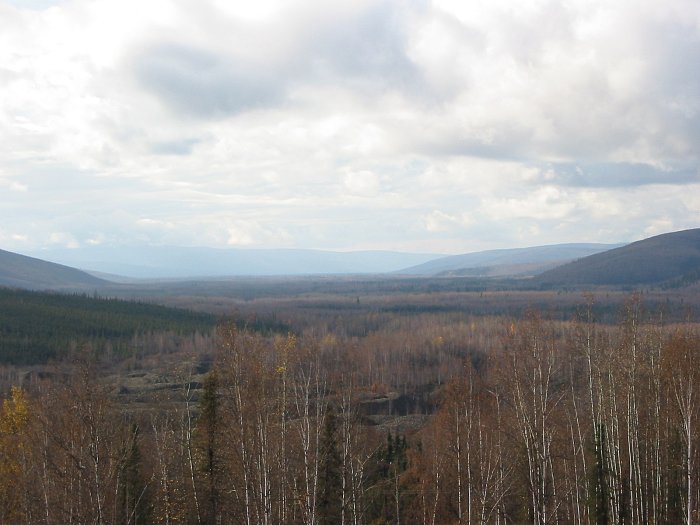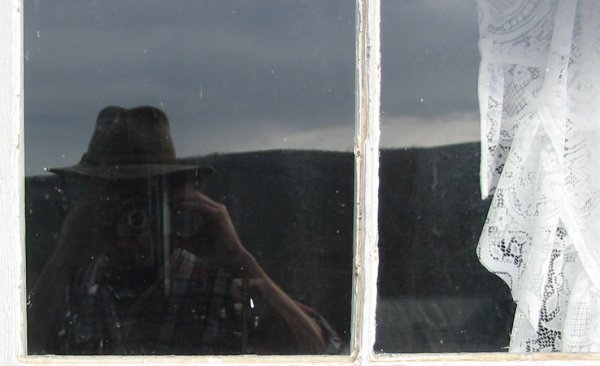 Heidi - one of the owners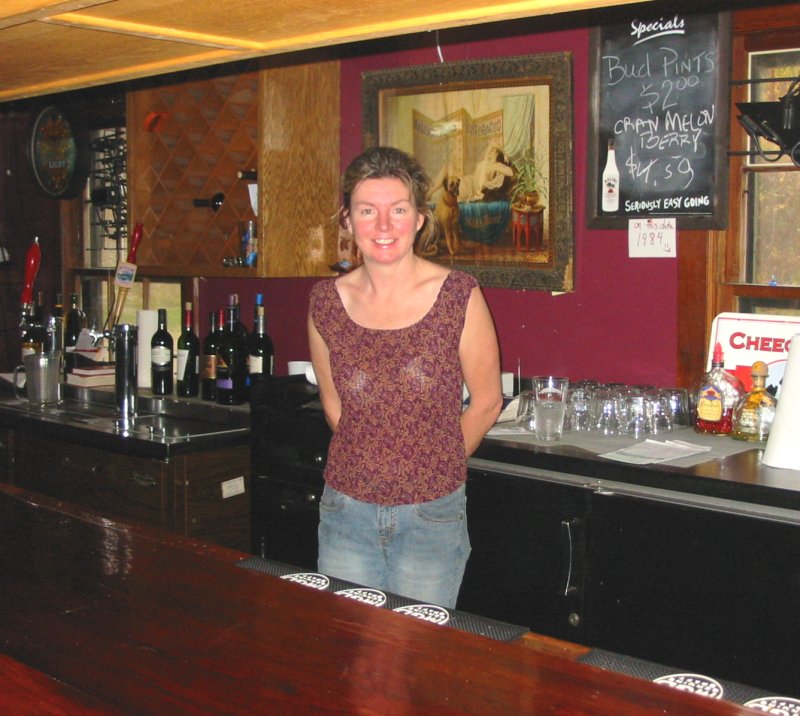 Arlie kept my glass full and talked about local history and mining.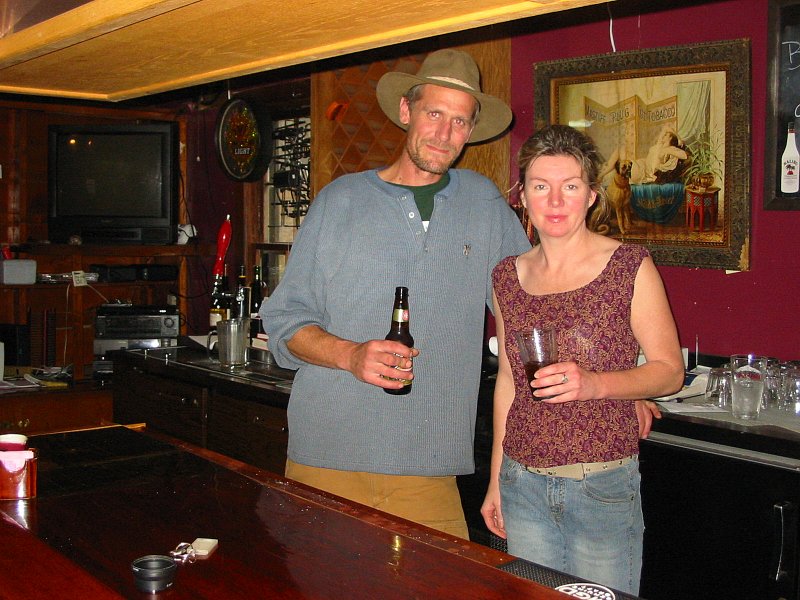 ---
The first couple I met today -
Don and Doris
.
They're in from Mexico, New York to visit friends and their old home in North Pole. With the usual chat of "where ya from" Don knew of a guy from my hometown - Rockford IL - George Parsons. It seems that years back in Mexico, NY Don and George worked together. Well George is married to Beth Parsons - Beth runs one of Dad's old Baskin-Robbins 31 Ice Cream stores. With the Rockford area being just shy of 200,000 people the odds weren't in favor but interesting things happen.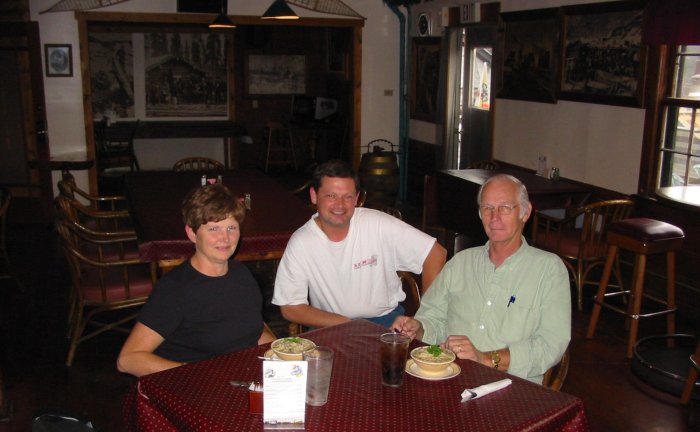 Richard "Judge"
and
Terry "Rose"
The laptop sitting on the table garnered Terry's interest. She works with the BLM doing IT/GIS work. The three of us had a long talk as they had dinner. Tomorrow they will be putting on a western cowboy shootout.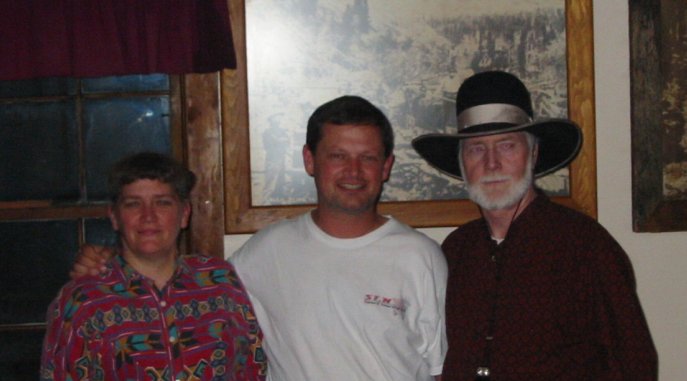 ---
I really enjoyed my stay here at the Old F.E. Gold Camp. Heidi and Arlie ensured I was comfortable, had a full stomach and a full glass. The couples I met spiced up the stay. It was wonderful spending time getting to know them and their adventures. Good people.
Next time through I'll certainly look to stay here. If you're looking to make a trip up for some snowmobiling, northern lights viewing, or just plain kicking back and enjoying the history give'm a call. If you don't have time to spend several days - at least stop in for a great meal.
Old F.E. Chatanika Gold Camp
5550 Steese Hwy
Chatanika, Alaska, U.S.A.
1-907-389-2414
www.fegoldcamp.com

---
Sitting out working on the website.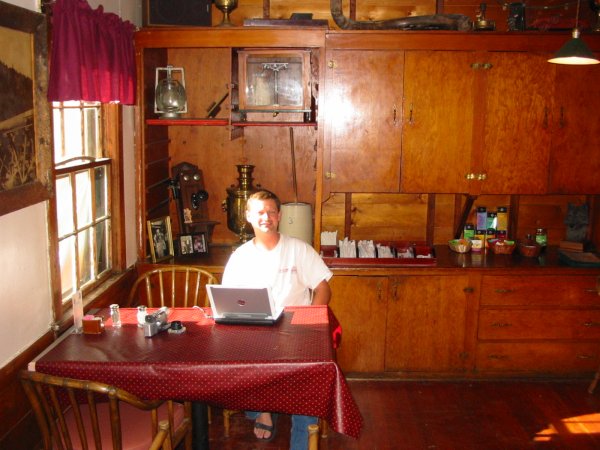 Still a bit dirty - quietly waiting to take to the road again