Sept 20, 2005 - Tuesday
Beaver Creek, YT To Chatanika, AK
The water pump seal is holding out - another day! When I get a replacement I'm thinking I'll just keep running with this one to see how long it really would last.
I get a kick out of the helicopter in the lot - it landed about the time I pulled in. There's an airport about a mile or so down the road - but why land there when you could land right where you're staying. I love it. Last evening I spoke a bit with the pilot, Bryan, and he said that they were marking out mineral claims (if I recall correctly). It seems the crew would be flown to a marking spot where they would land (or as close as possible) to mark the spot. Interesting.
Edit 12/2005
- write-up from Bryan on what the process is:
As to what the job we were doing was, we were staking. As in staking mineral claims. The job involved setting the crew of four people out on their claim lines which they would walk, up to four kilometers a day, flagging a trail or blazing trees with their axes as they went. We would then set out claim posts with the helicopter, which they would stand up and and mark with the appropriate claim name, number and date.
About 20 miles up the road is the border to Alaska. The day was cloudy for a good portion - but even with a decent cloud cover it doesn't take too long before you can spot a dot of blue sky. With wet roads for more than half of the day and less than that of rain I didn't take too many pictures.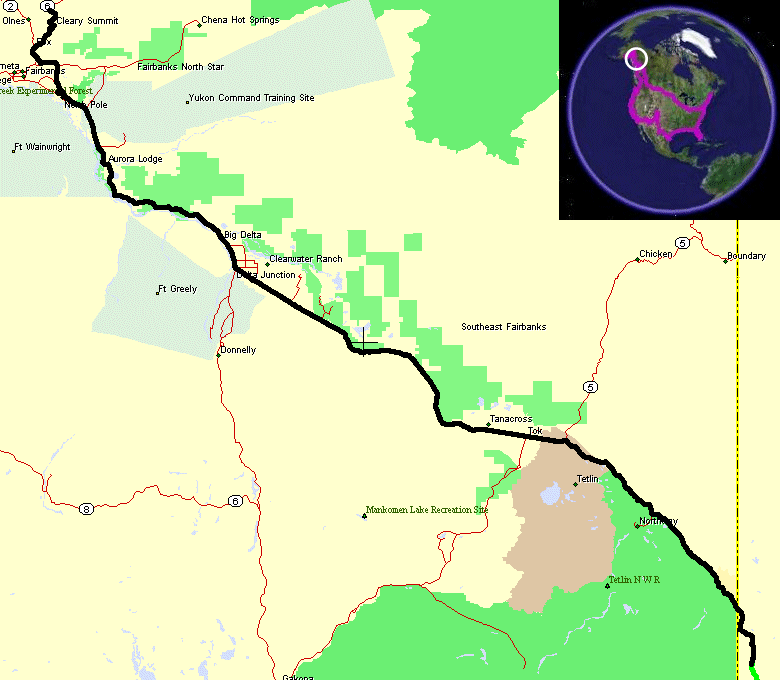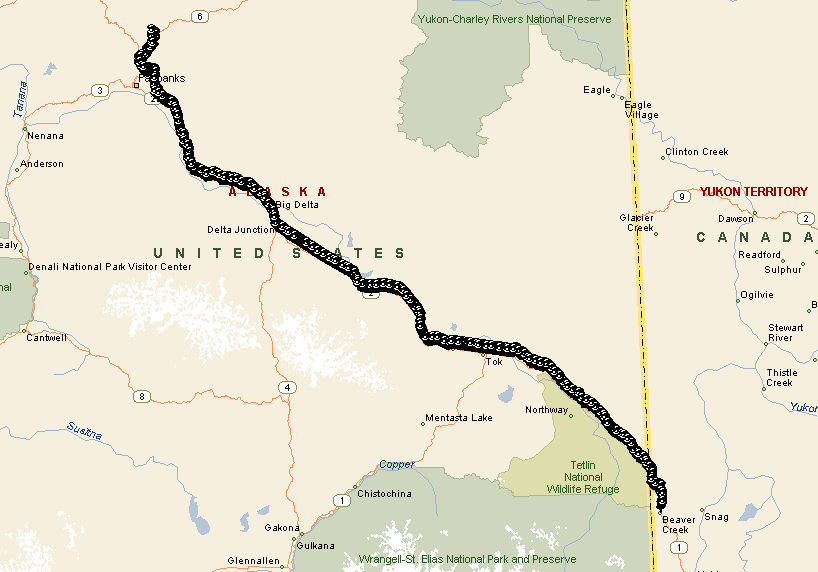 Picture of the helicopter in the back lot.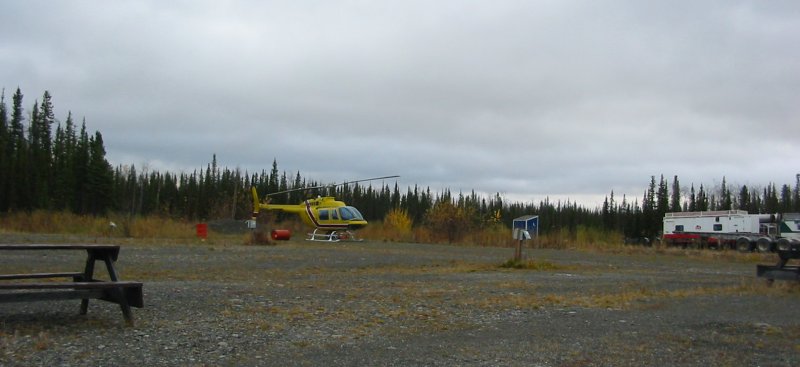 GMIG (Bell 206 helicopter)
Nice looking machine. I wonder if the barrels were standing up before it landed...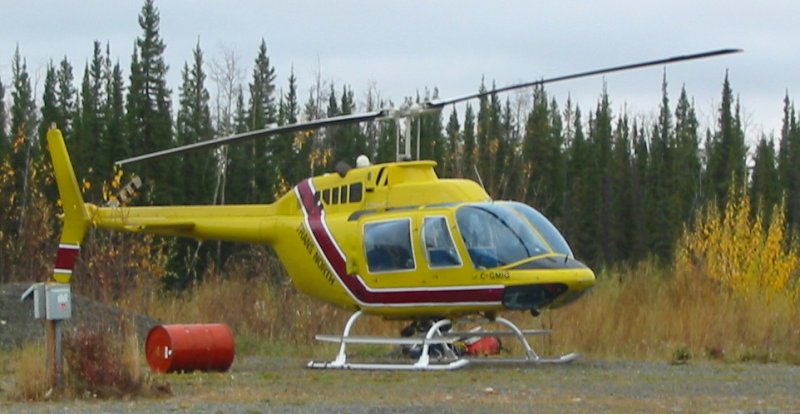 Panorama -
click for a larger size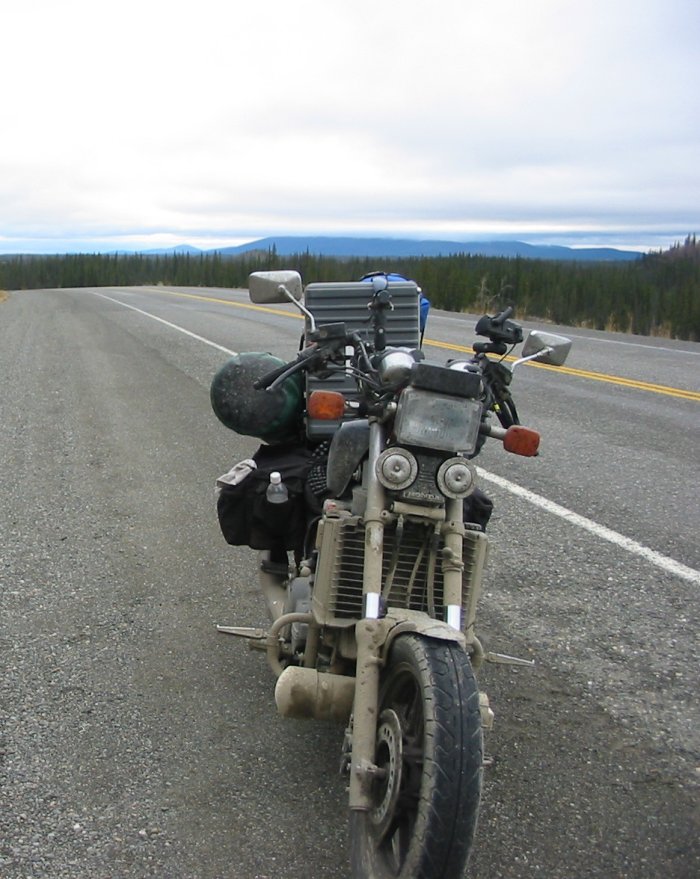 We're there!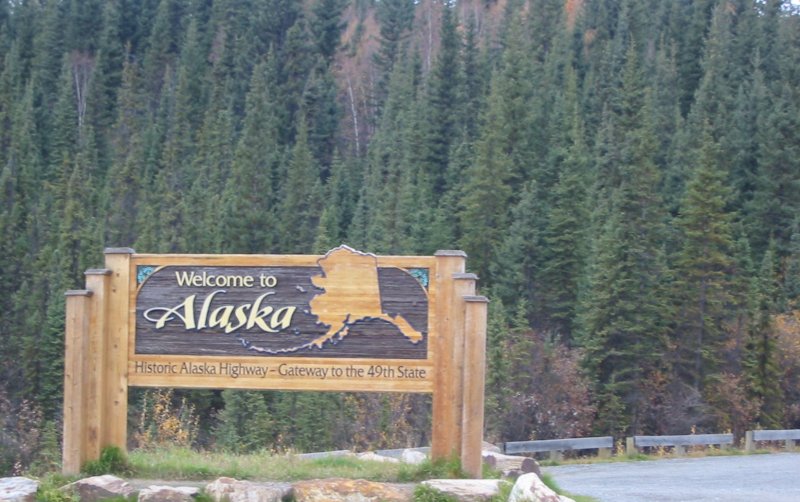 Before the border crossing there was an occasional "telegraph" pole near the road - long unused. Now that I'm over in Alaska they are in use - and maintained.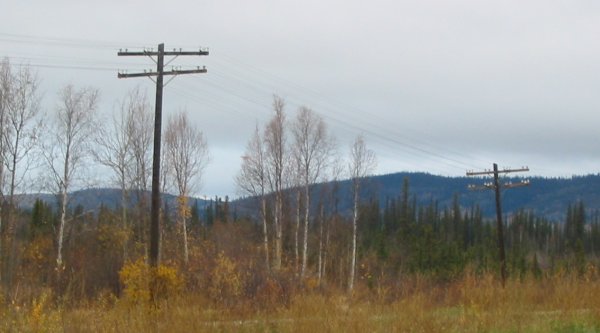 Open valley with smaller pine trees and underbrush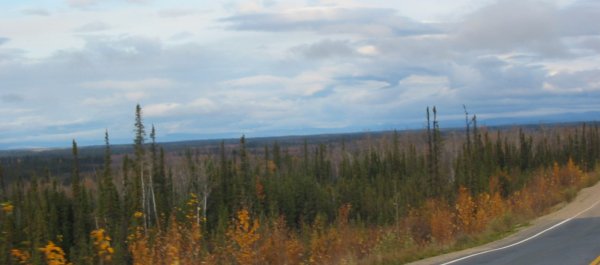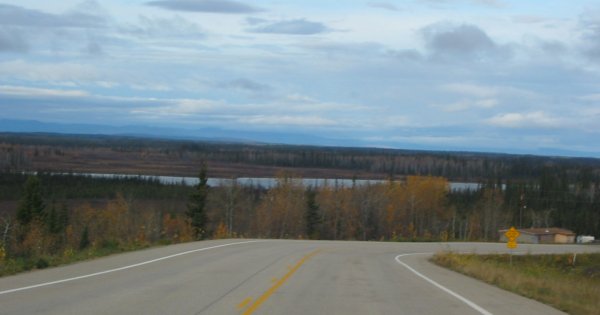 Wow - a first for many days - a roadside mailbox. After riding for days not not seeing them (and not missing them) it stands out to see one again.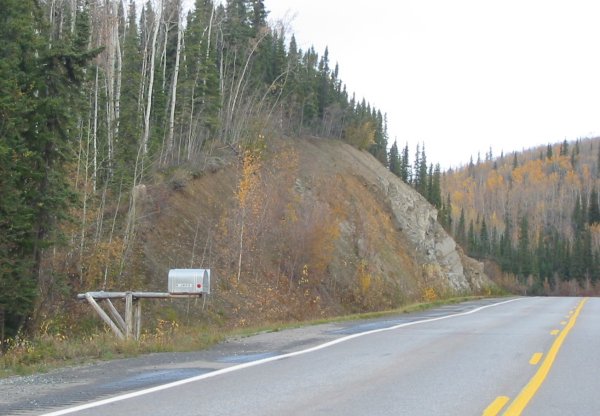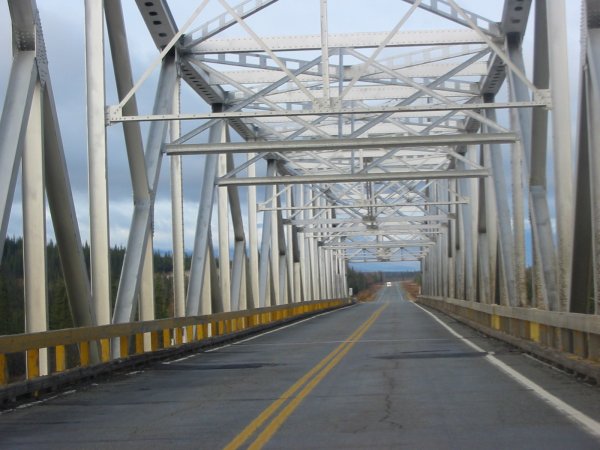 The straight between Tok and Tanacross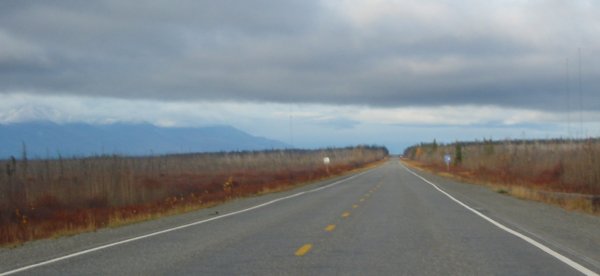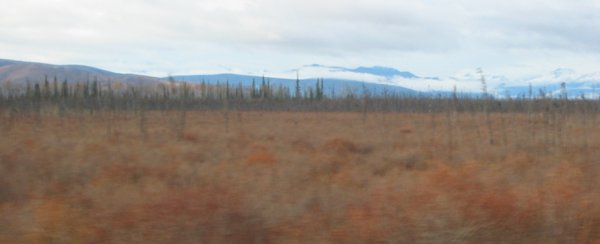 And now for the straight between Tanacross and Big Delta. More trees filling in by the road - tall (normal) sized ones. Fewer views of the rivers and mountains.
I also noticed migrating birds - several "V's" heading southeast
I'm uncertain of the significance of Mile 1328 but it is here for a reason. I've seen perhaps five of these signs so far.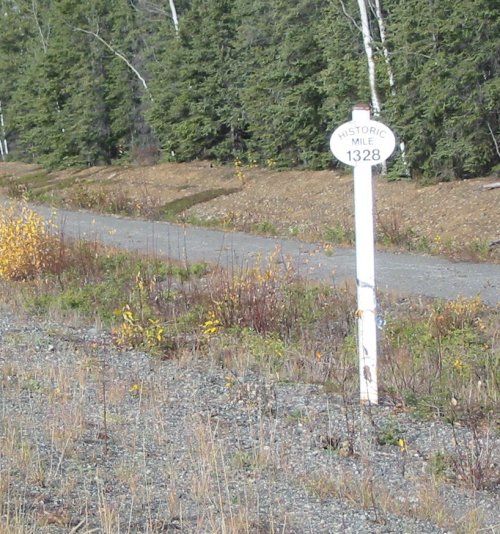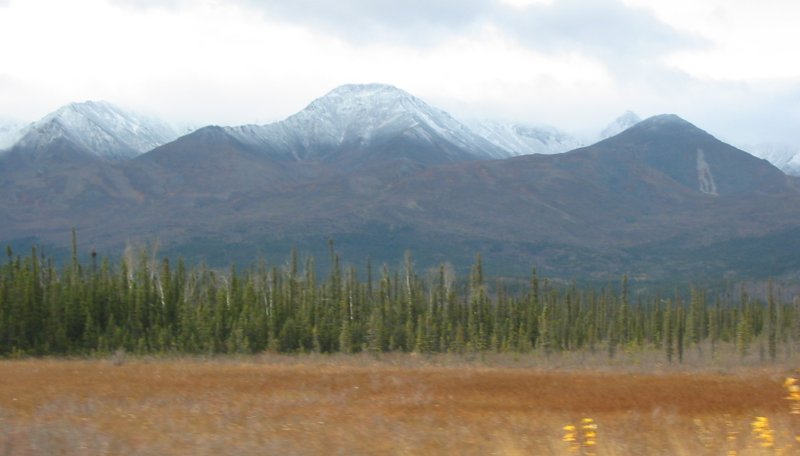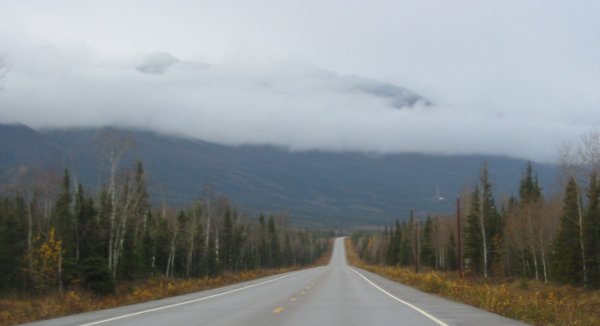 I'm seeing more towers. It seemed the YT area, which did have some towers, may have used more fiber buried along the road.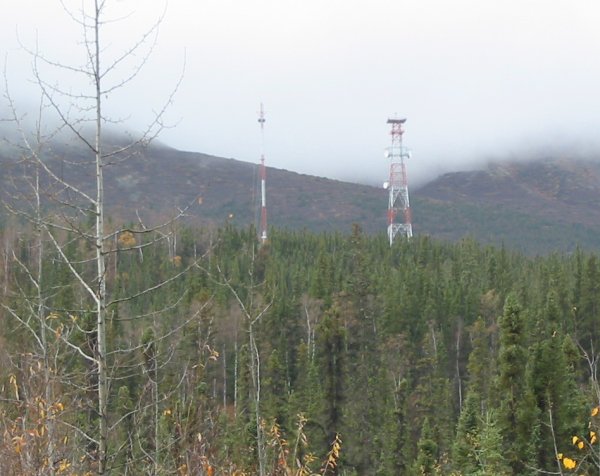 A nice river crossing - stopping to grab a few pix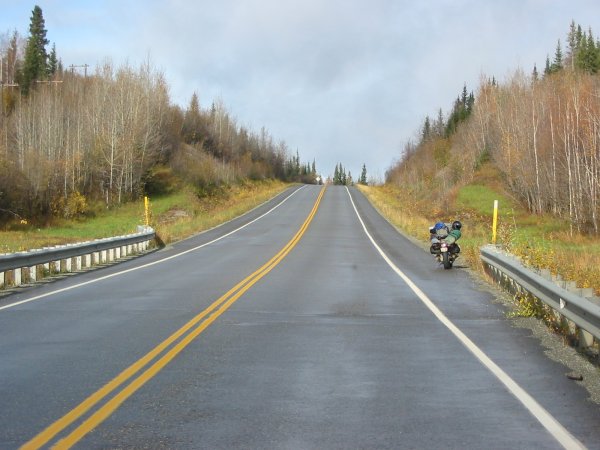 Downstream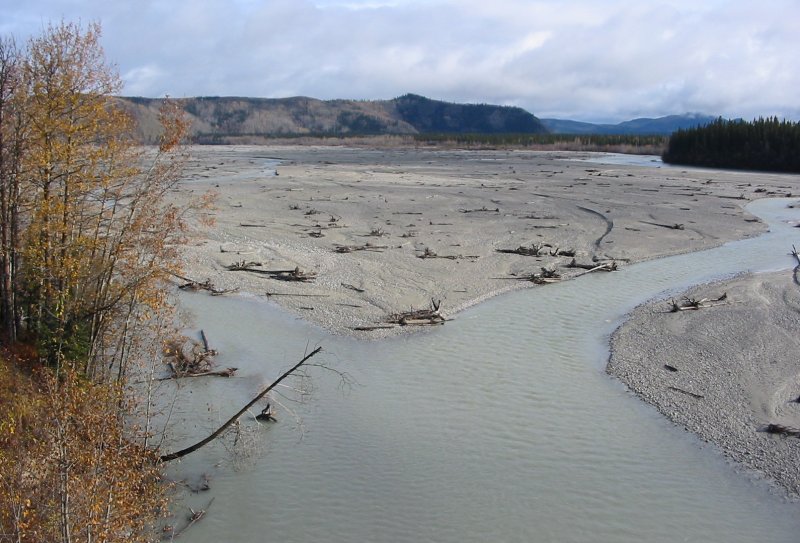 Upstream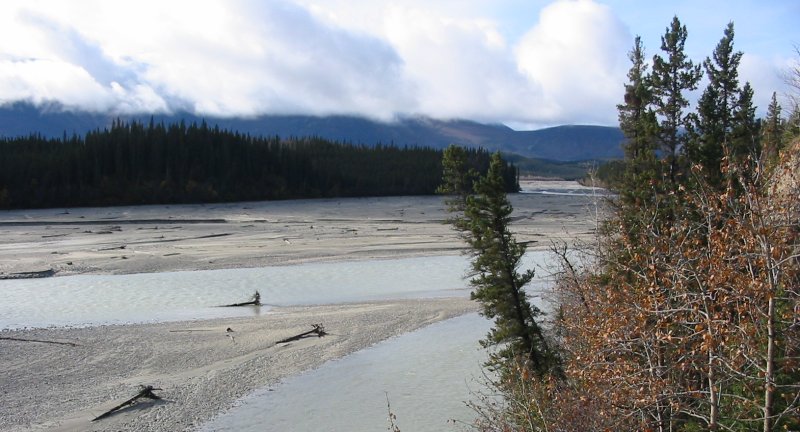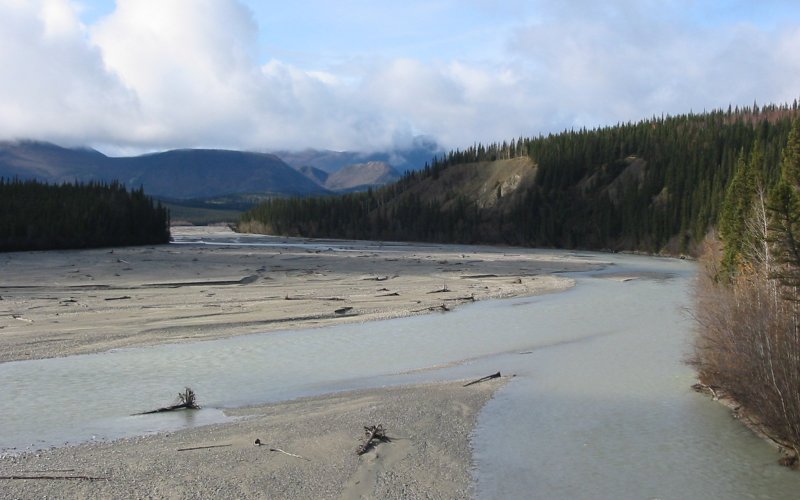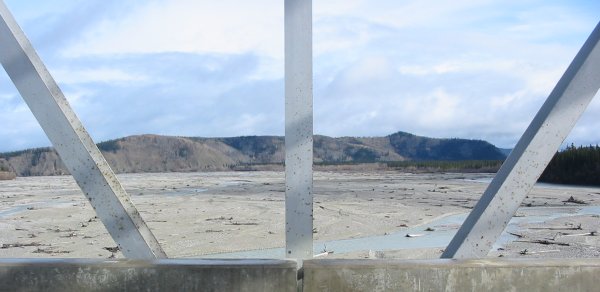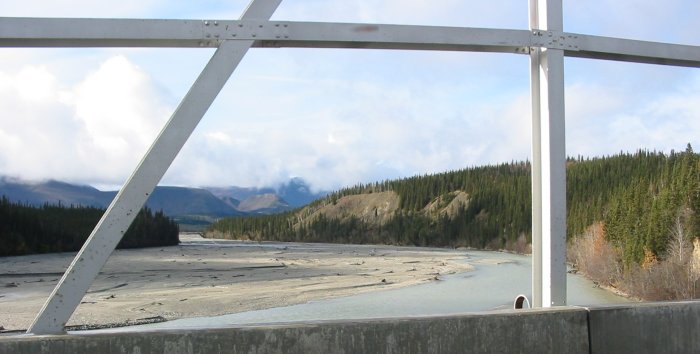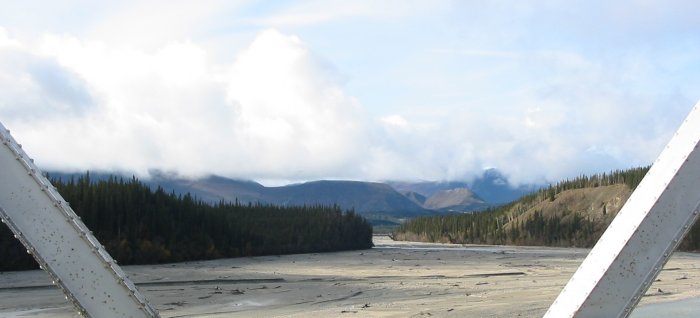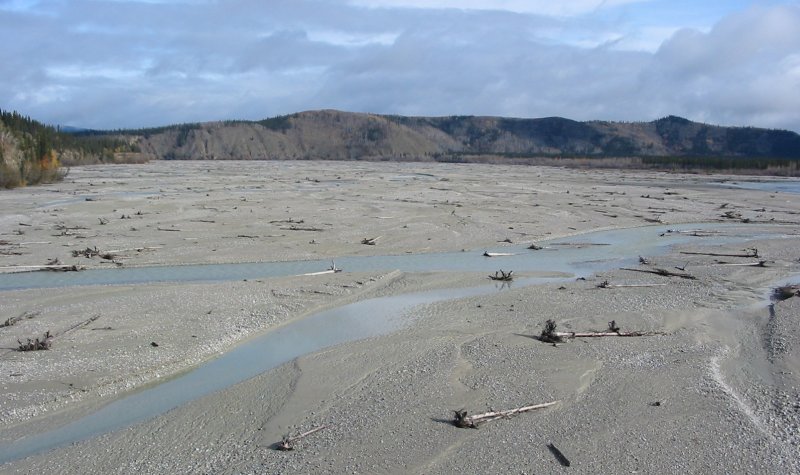 Panorama (
click for a larger size
)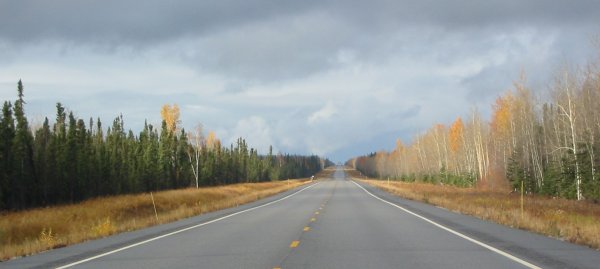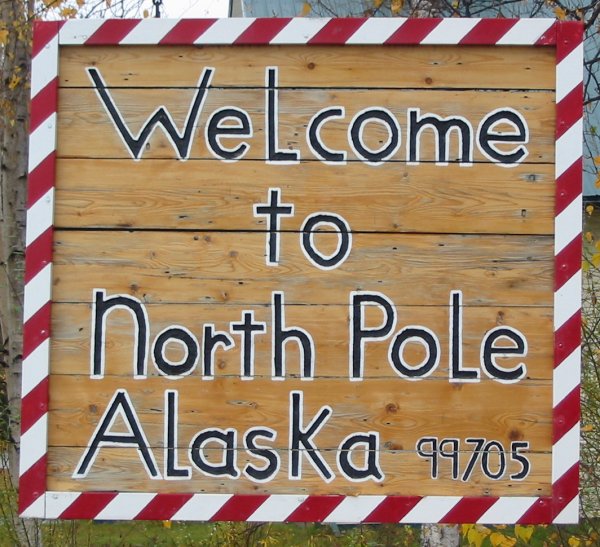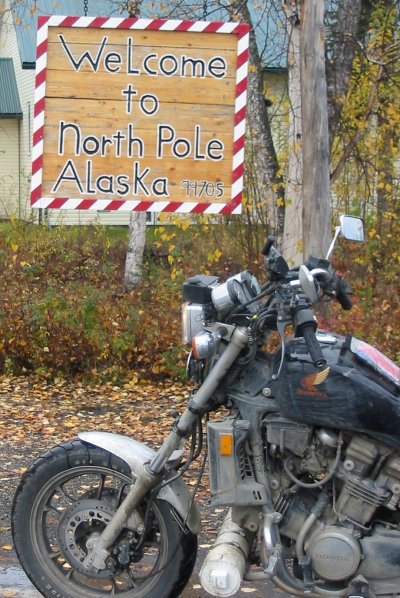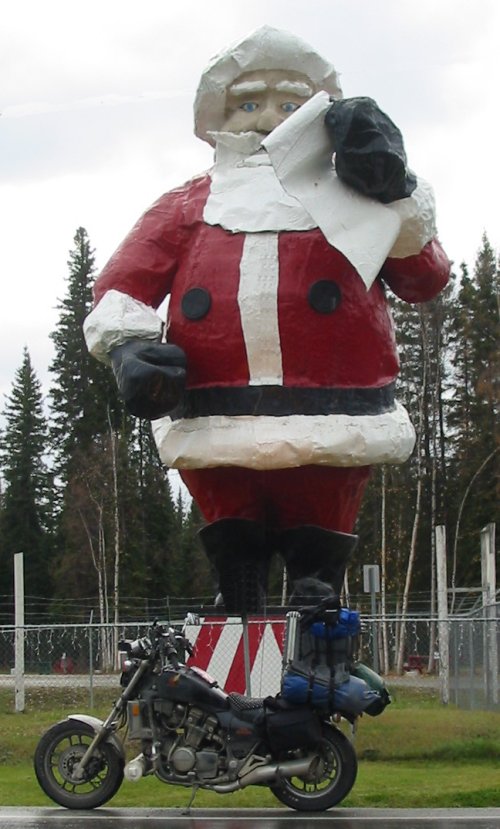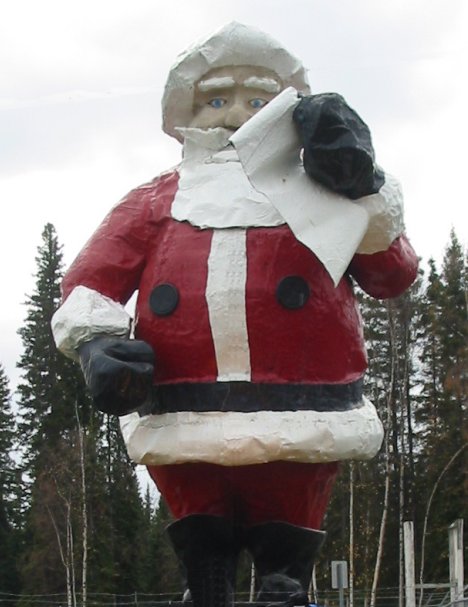 Santa certainly is connected - now he's sharing it!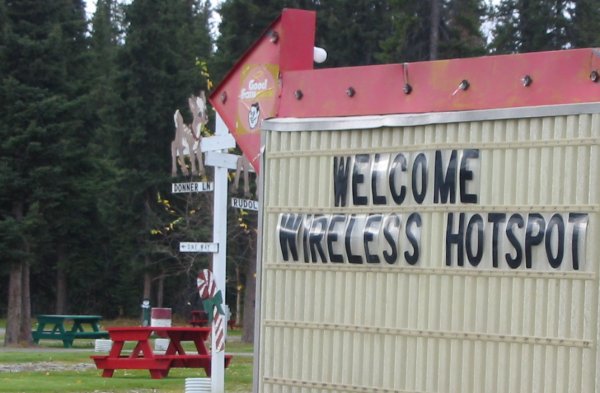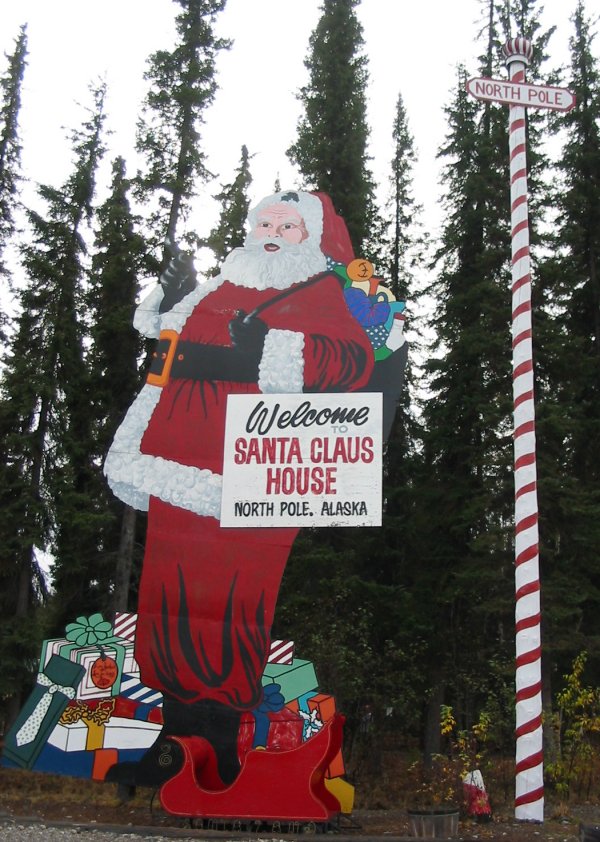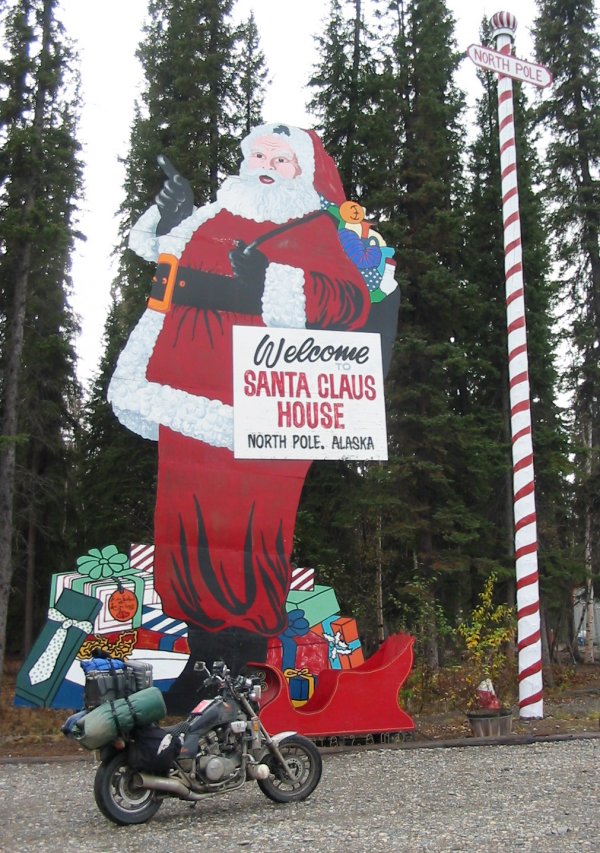 Perhaps that's the blue box that gets millions of "Dear Santa" letters...