Sept 19, 2005 - Monday
Whitehorse, YT to Beaver Creek, YT
Well, I'm taking to the road again. The water pump did not arrive - and it might not for a few days. I hope the existing leaky seal holds.... UPS Canada's package tracking leaves a bit to be desired. Their website listed and Edmonton pickup scan and a Calgary origin scan. Their phone based tracking, last Friday, listed it as being "Out for delivery". Checking the web tracking this AM - no change. A call to A-1 Delivery in Whitehorse - sorry, no package for ya but we did have a partial shipment last Friday that we are out getting now - call back after 10:30. A call to UPS - "where is it" - Hmmm - we last show it in Vancouver (which isn't even mentioned on the web tracking screen). Wait until after 10:30 and call A-1 again - sorry, your package isn't in the delivery batch. A call back to UPS - let's start to find out where this is - sorry, we can't do that - it isn't scheduled to arrive until today (this is on a 2 day delivery package that started last Tues). I told them that their local delivery agent, A1, does not have any package to delivery today - it's lost - start tracking. Sorry, we just can't do that until it's past due - sheesh. Here's to riding on a leaking seal. A slow leak is fine - having it blow out would put me on the side of the road.

Well, now that I'm moving the roads are dry (mostly) and the skies are cloudy. A large portion of the day was spent with mountains to my left and right. Those to the left were tall - they had generous amounts of snow above timber / tree line. Those on my right were a bit shorter and did not always have snow - some weren't even tall enough to have a timber line. The roads were of a poorer quality as well near the second half of the trip.

Video
2005-09-19.mpg
MPG, 4.5 MB, 1 min 5 sec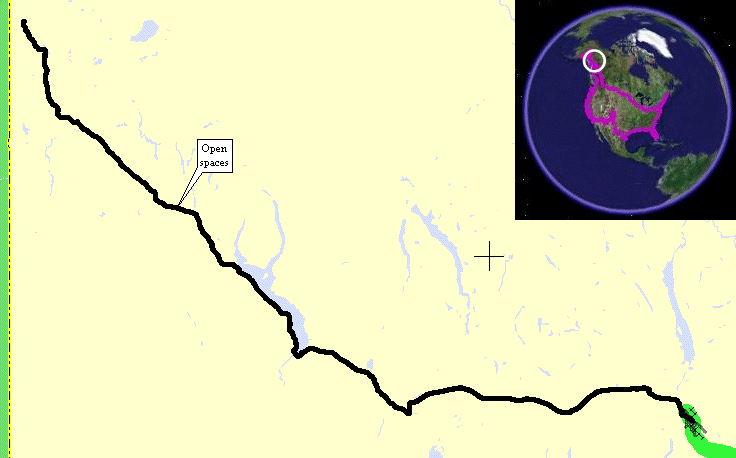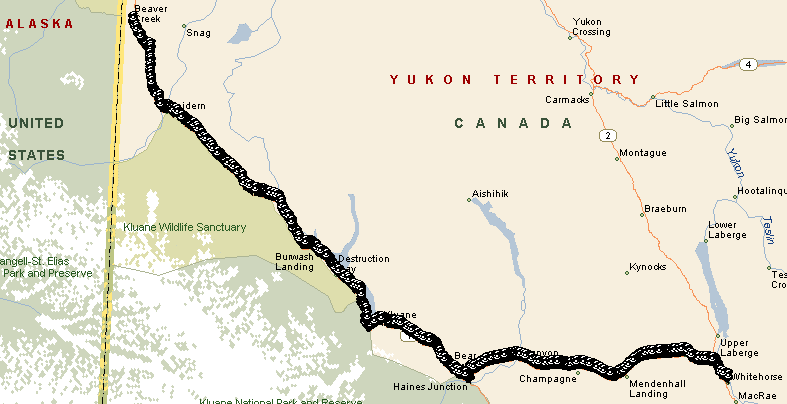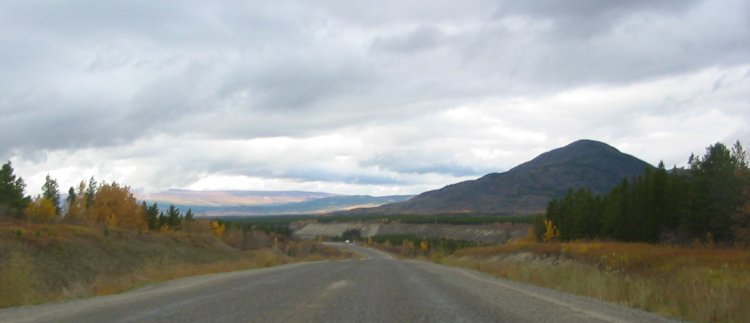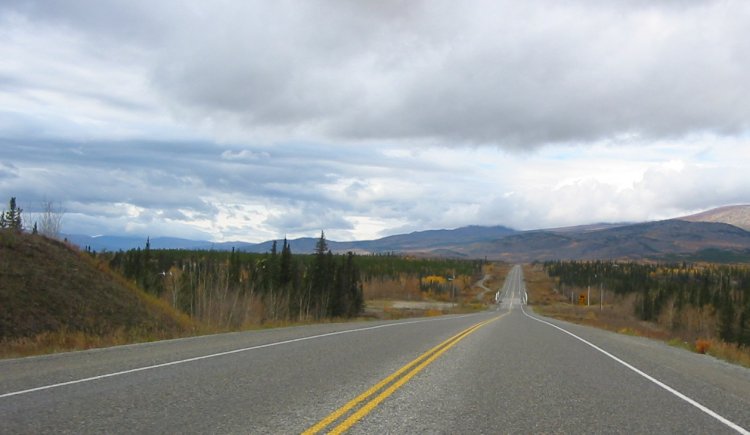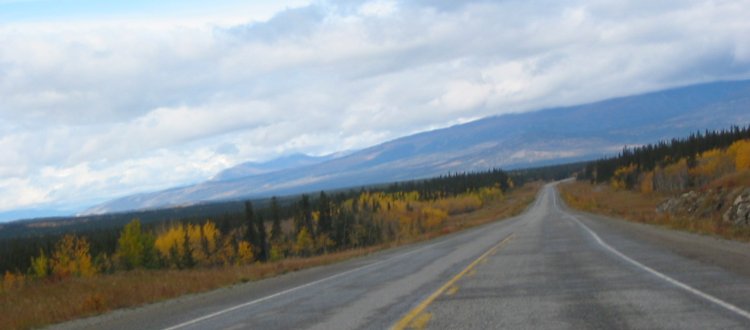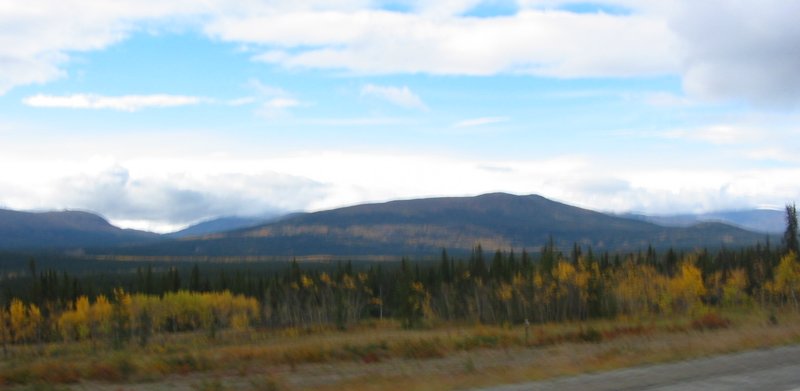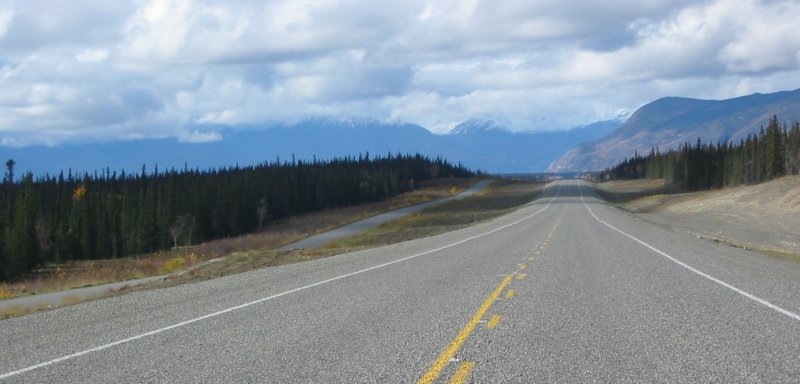 The first construction zone of the day (there were two). At the second one pilot cars were in use. I pulled up to the rear of the line (3 or 4 vehicles) and they motioned me to come to the front of the line (just behind the pilot car) - motorcycles first - sweet (less dust in my face).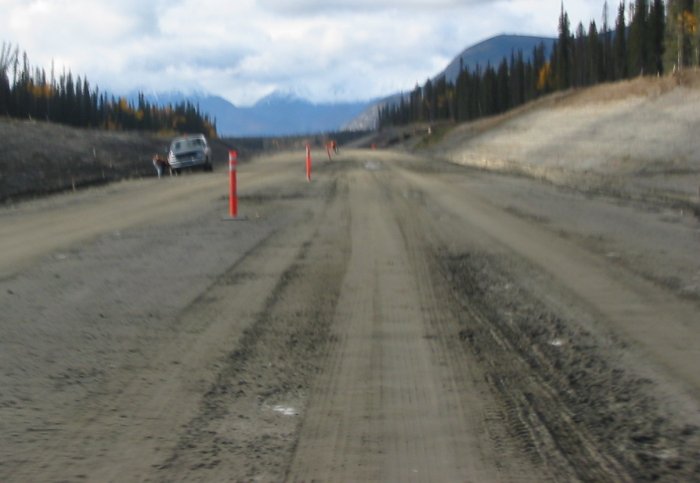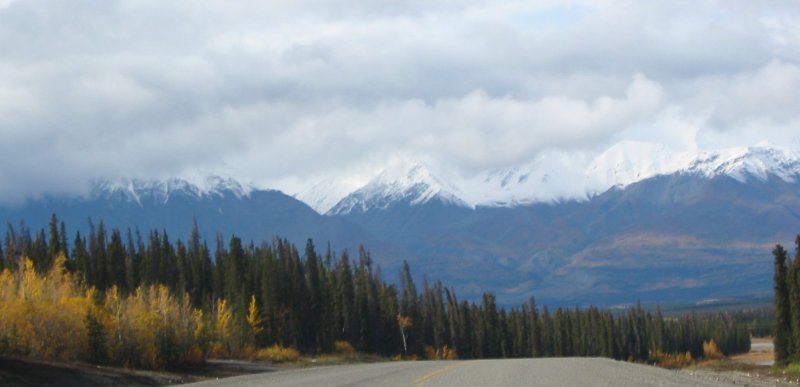 I think this is just north of Haines Junction. I met
Dirk
& I believe his Dad -
Fr. Tom
. We chatted for a bit at the gas station and they gave me some tips for when I get to Anchorage - thanks! Twelve bucks for the bike to process 99 miles. How's that for cost per mile. Driving a behemoth RV must hurt.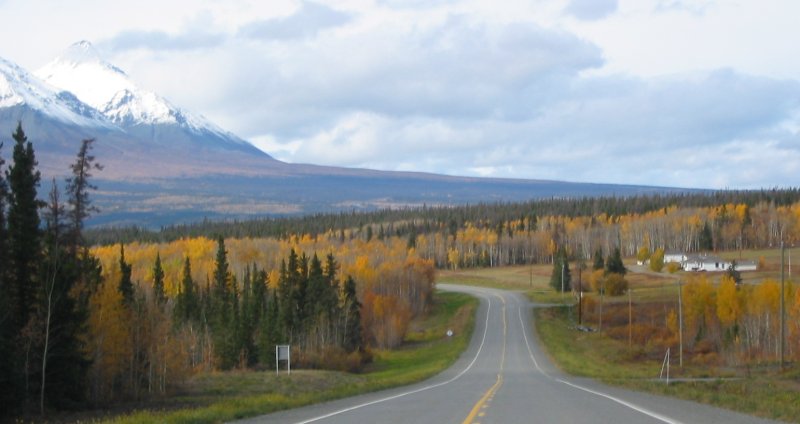 I like this picture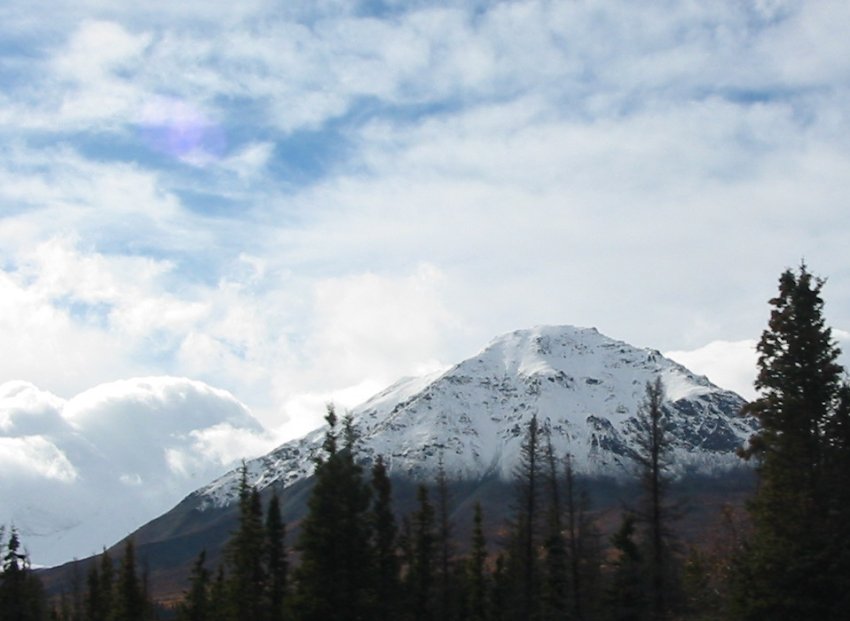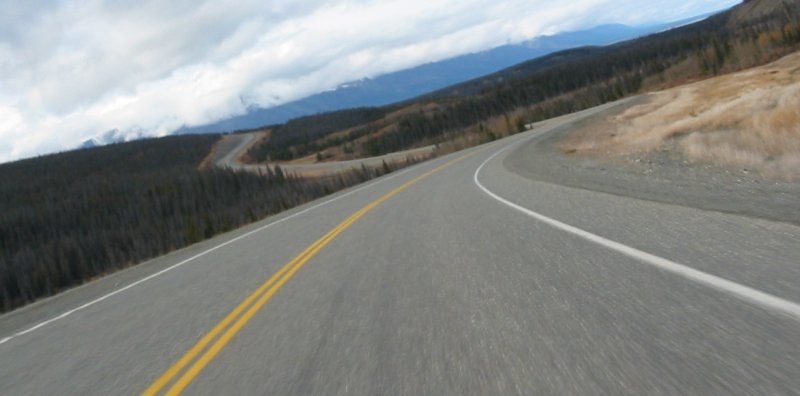 Hmmm - there's a big lake out there!! Kluane Lake. The road approaches from the southeast, bumps under the bottom end of the lake and snakes up th west side of the lake.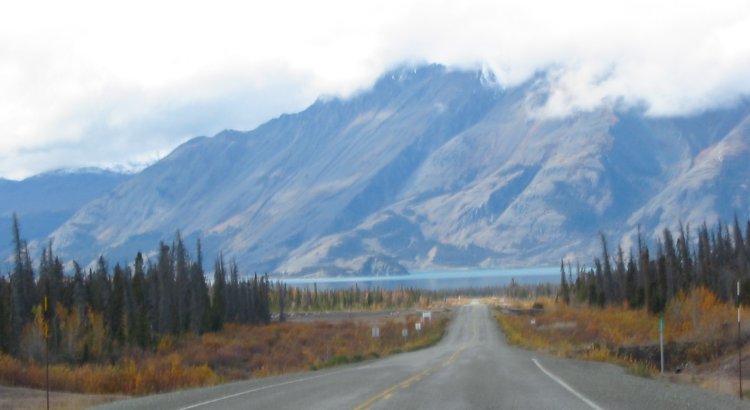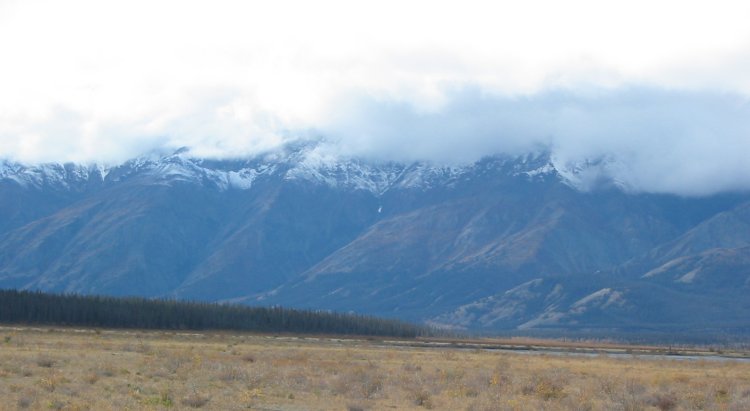 Bumping around the southwest corner of Kluane Lake - low marshy area.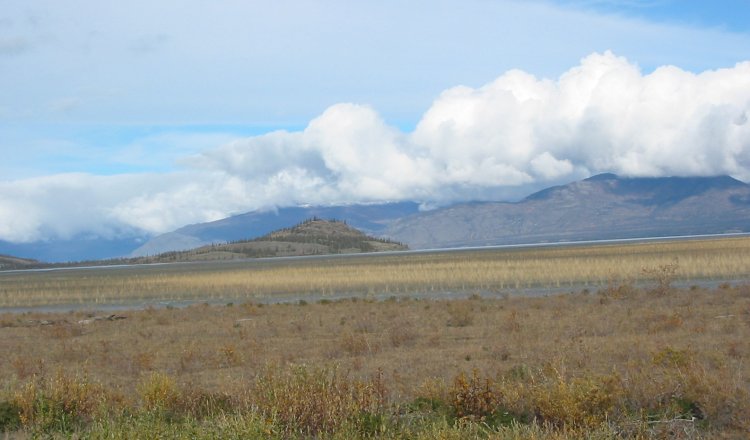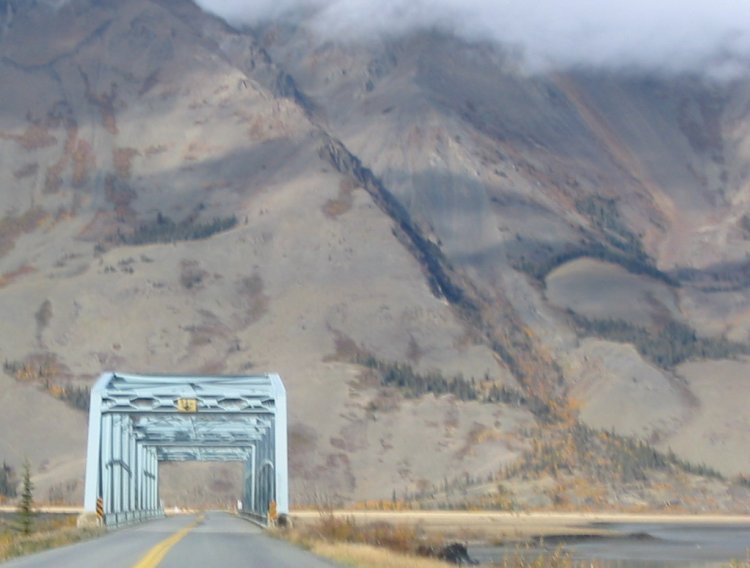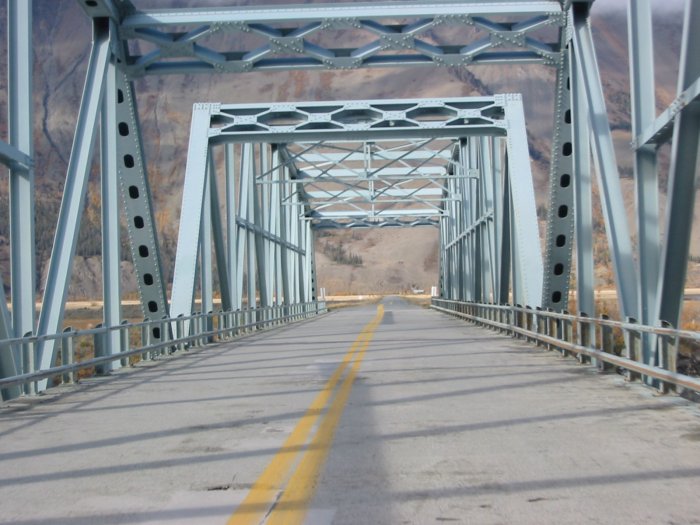 Now to snake up the western shore for a bit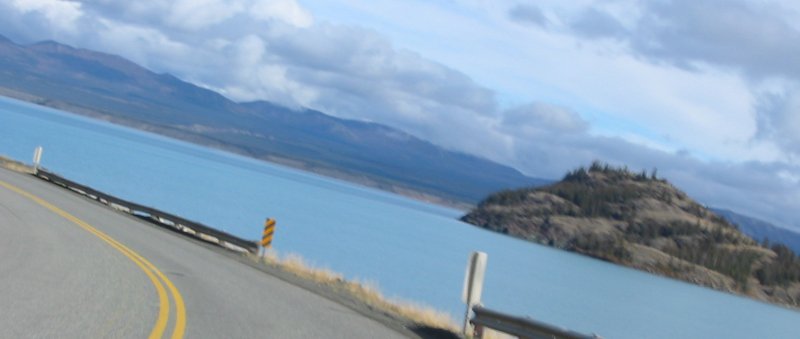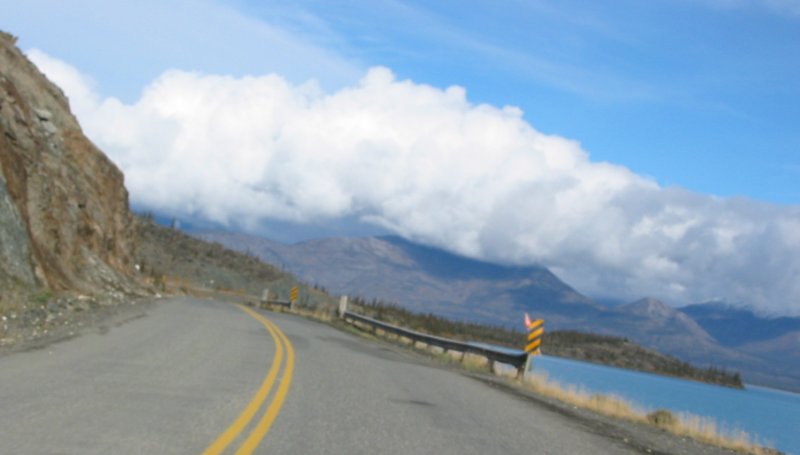 Alaska Hwy realignment zone - removing hills and curves that hardly exist (at least to a motorcycle).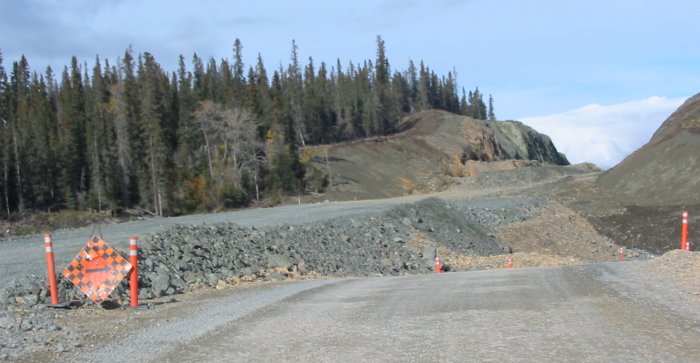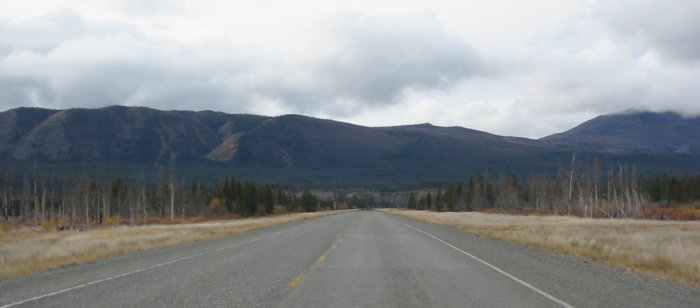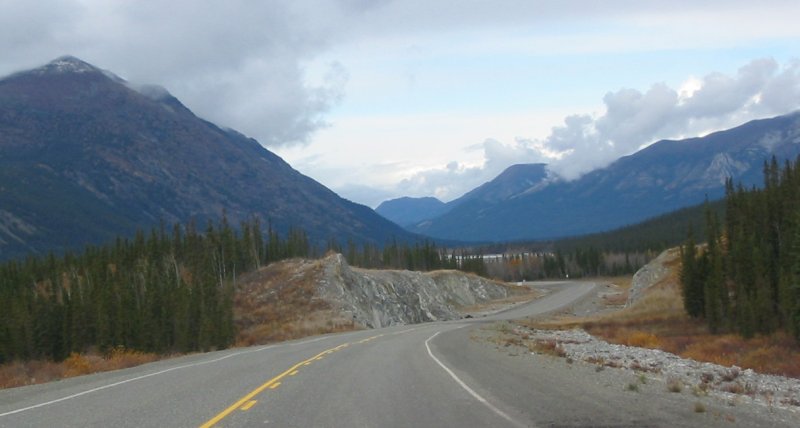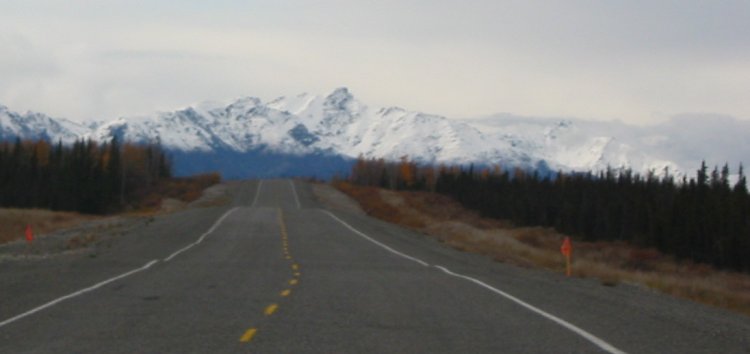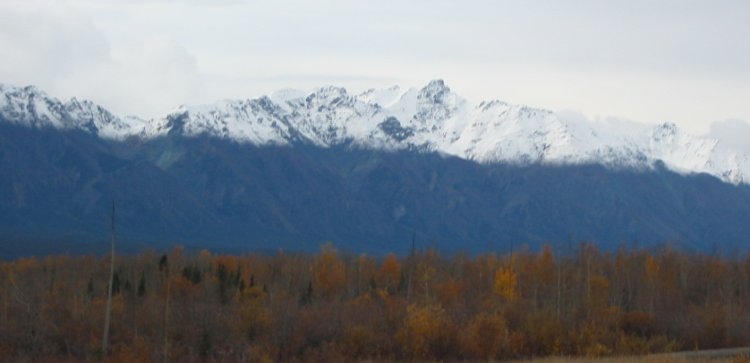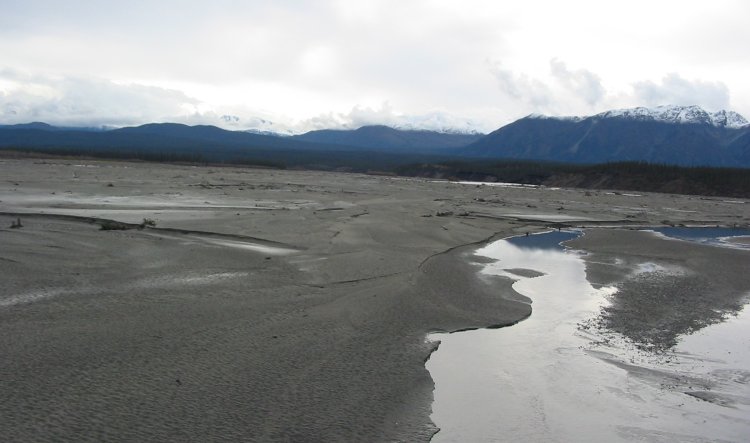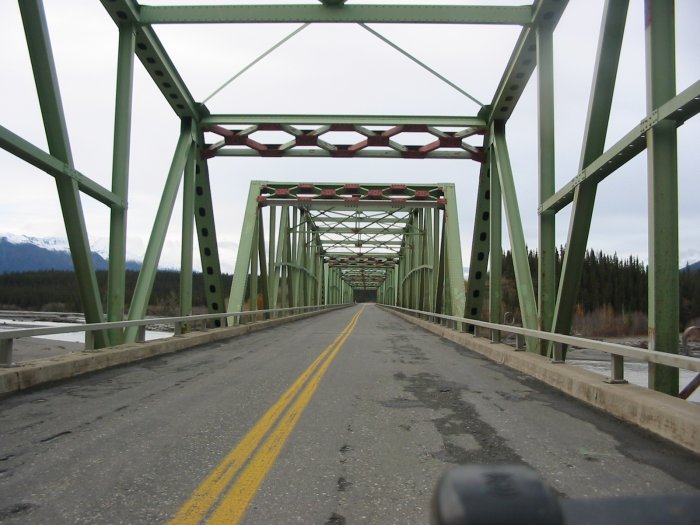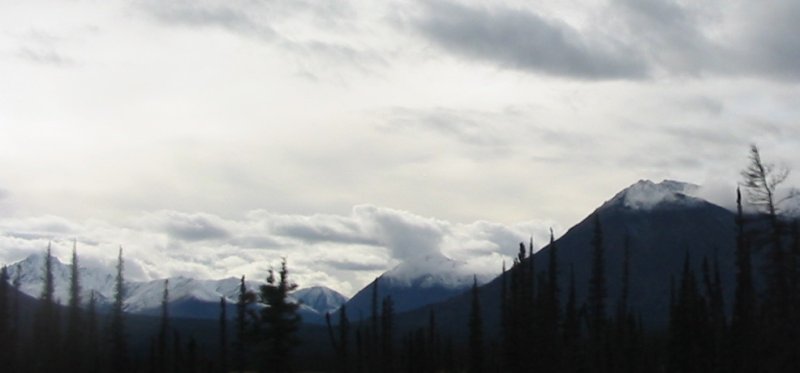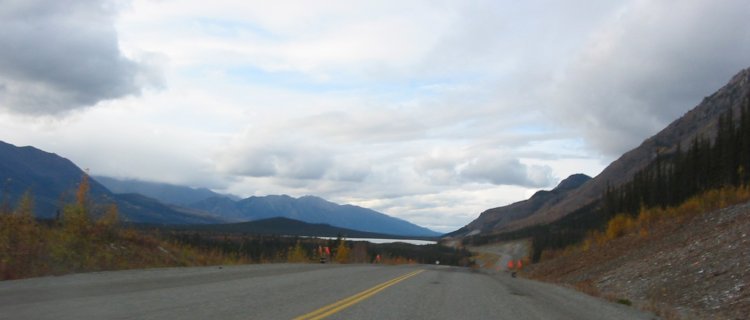 The pine trees are getting scraggly - small and thin.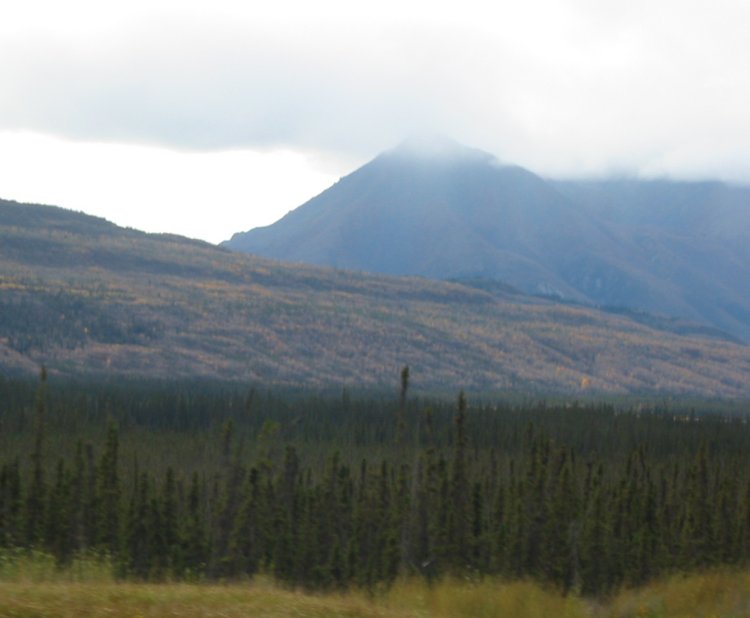 Road issues. For miles and miles there were "wrinkles" in the asphalt along with general heaves & sags. Many of the heaves / sags were called out with red flags but certainly not all were. I'd be running along only to feel the front end drop only to then be compressed and pushed skyward. A couple times I'm certain the front wheel left the ground.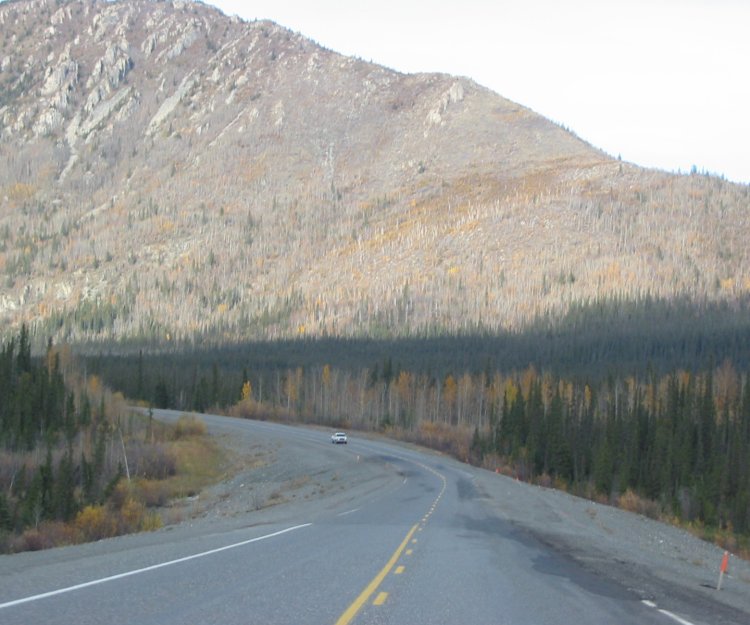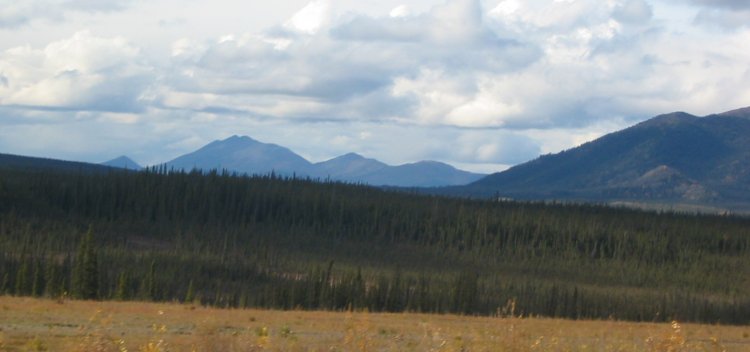 Road flags.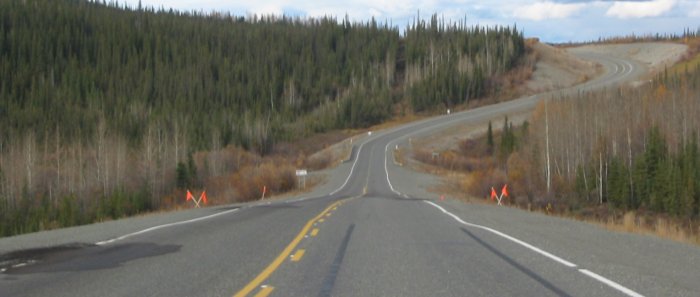 I had to stop and turn round for this one - worth it. Another advantage or riding up here - so few vehicles - if I want to park on the wrong side of the road for the picture - so be it.

The old bridge is getting replaced...