Sept 18, 2005 - Sunday
Whitehorse, YT to Skagway, AK
(round trip)

Video
2005-09-18.mpg
MPG, 17.2 MB, 4 min 7 sec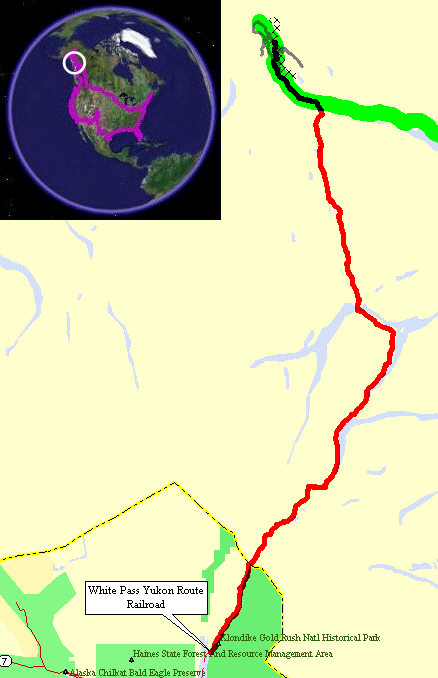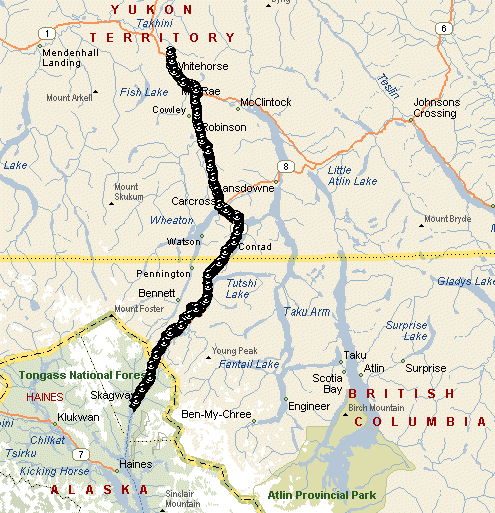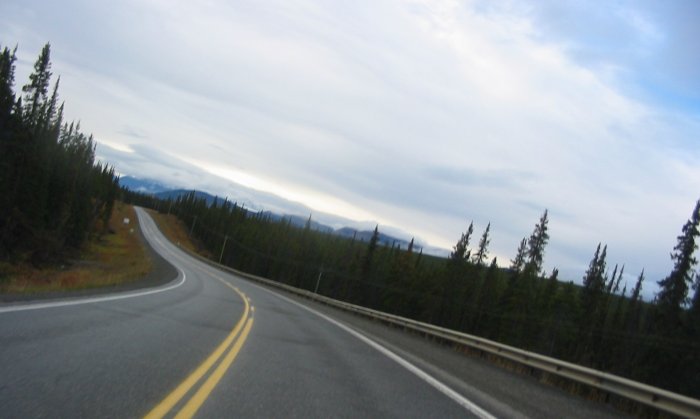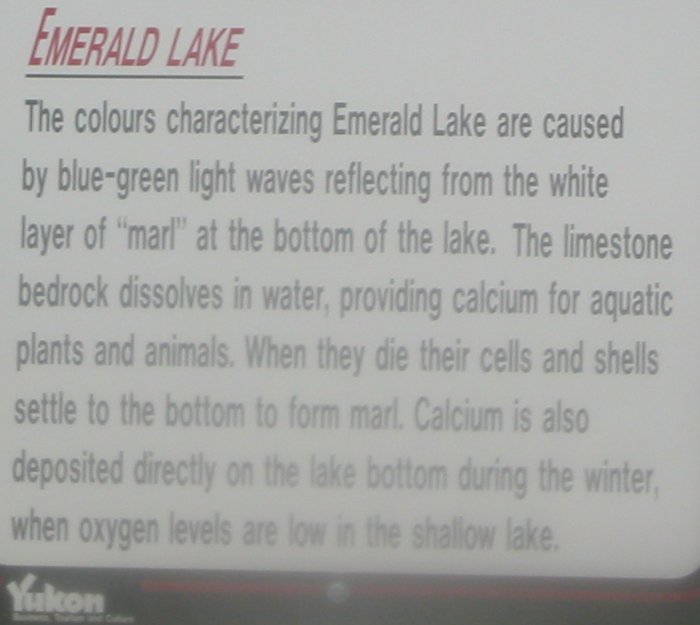 (
click for a larger size
)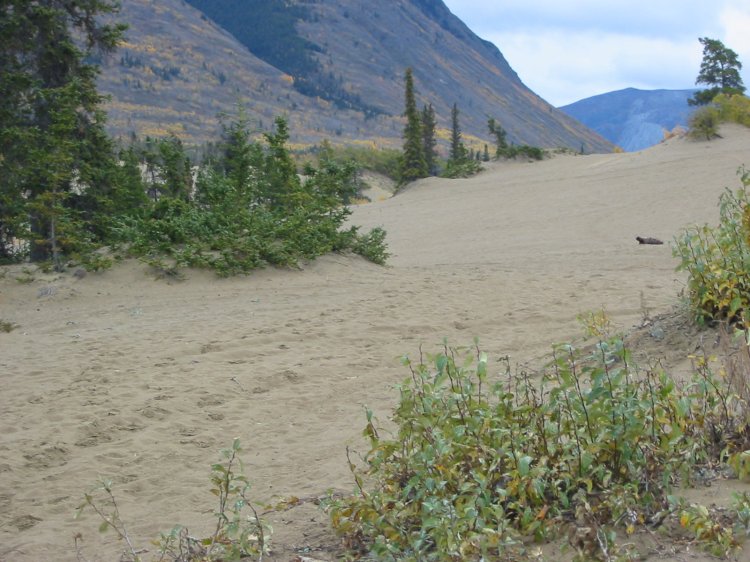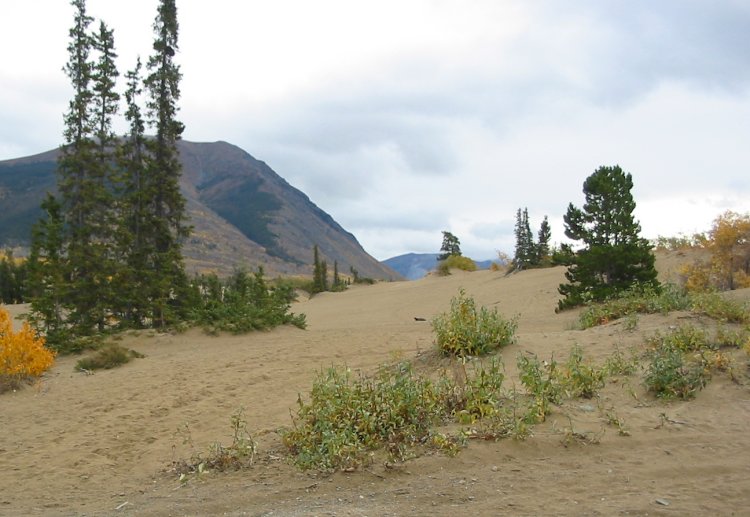 I don't recall ever going across a wood plank bridge like this....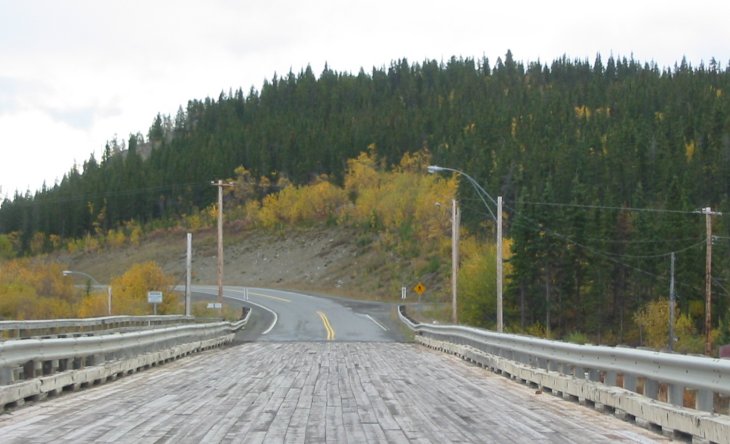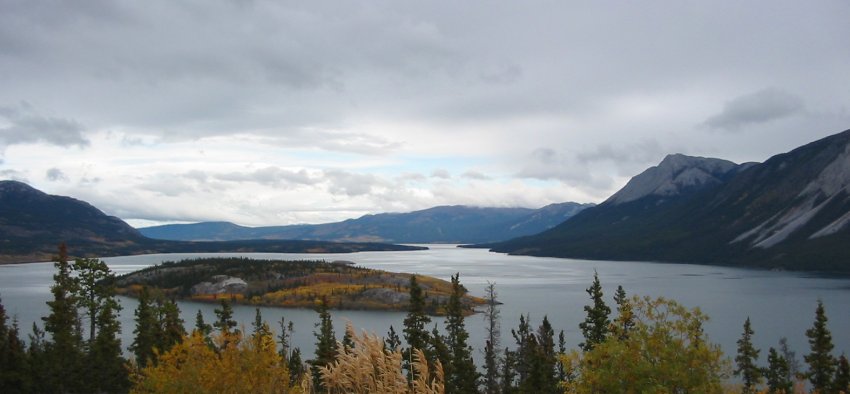 (
click for a larger size
)

Historic / relic by the roadside - didn't stop.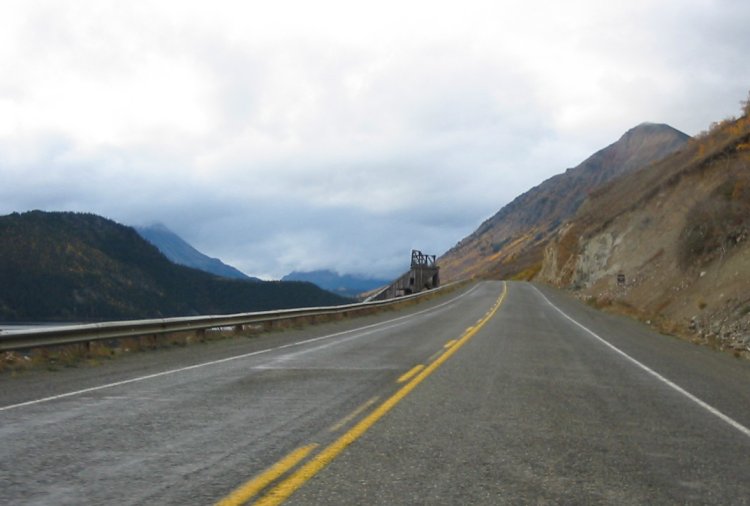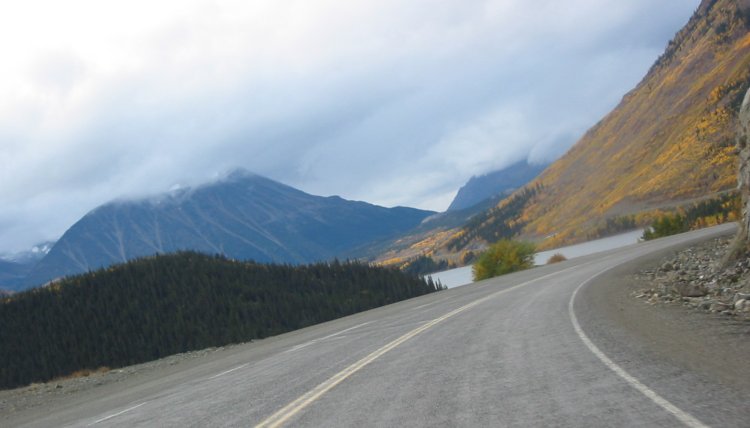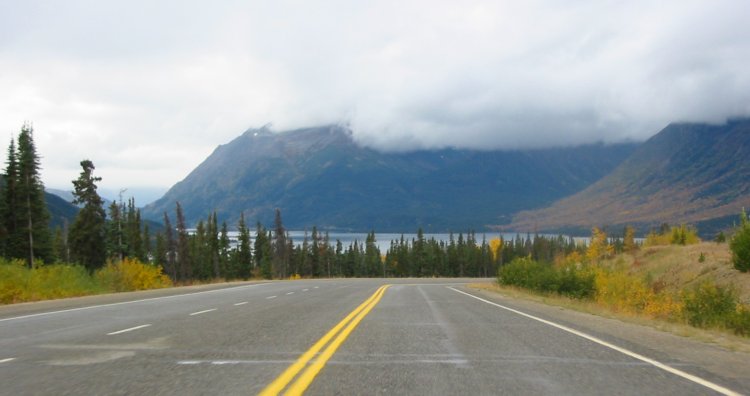 A 'speeder' car sitting on the rail line. I don't think we'll make it his far on the train trip - but somewhat close.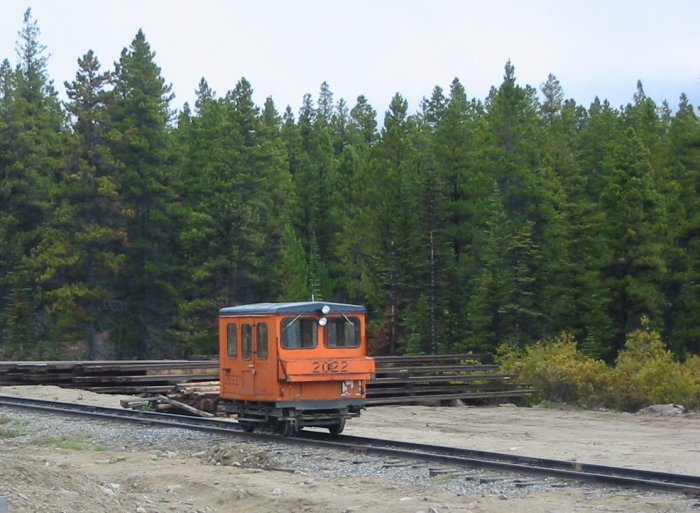 Stopping to put on the rain layer - drizzle is starting. No pictures of the customs checkpoints. Easy (quick) passage.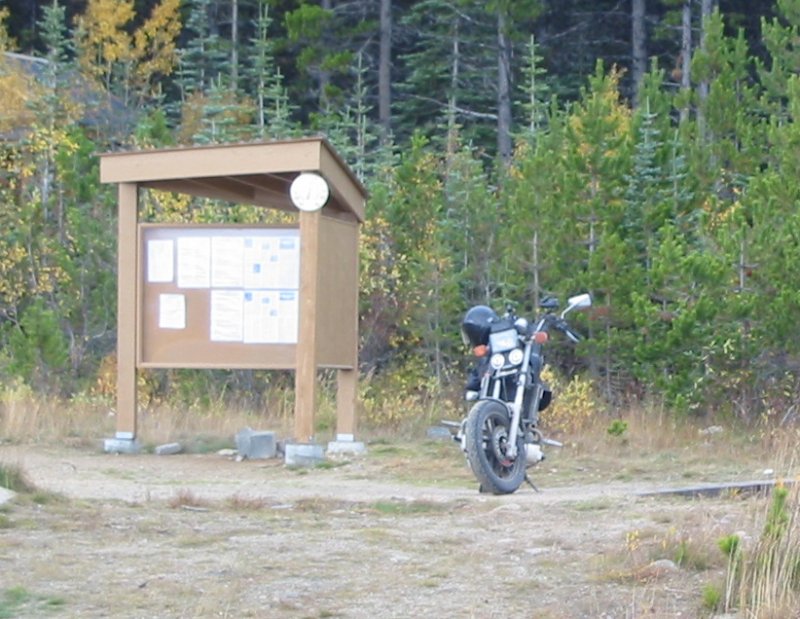 Down in Skagway. At the U.S. Customs they said that the trains would not be running as there was a rockslide on the railroad. While there was some re-scheduling of the rides the slide was cleared and my 12:45 would leave on time - nice.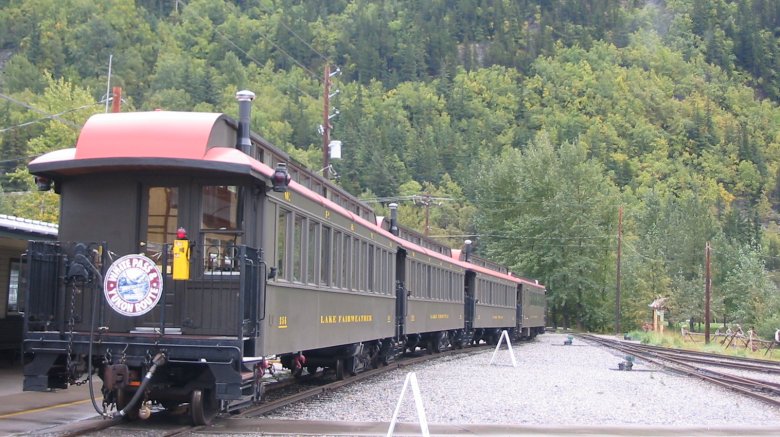 Static display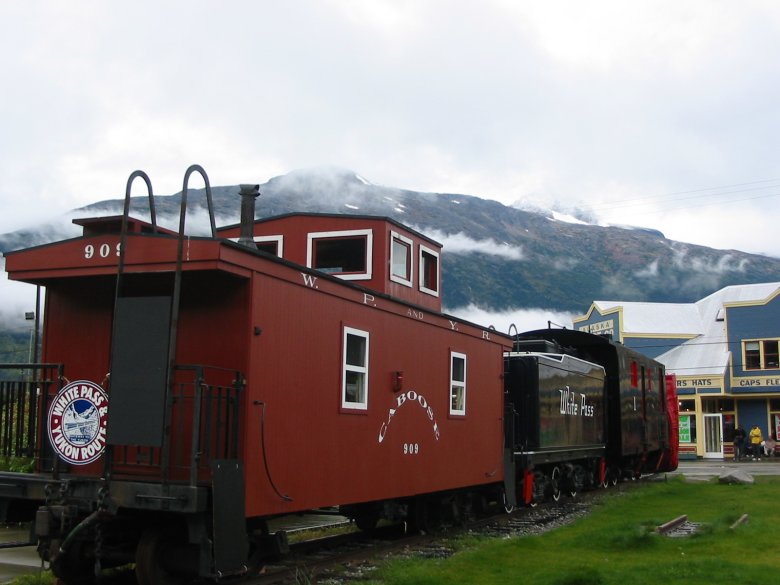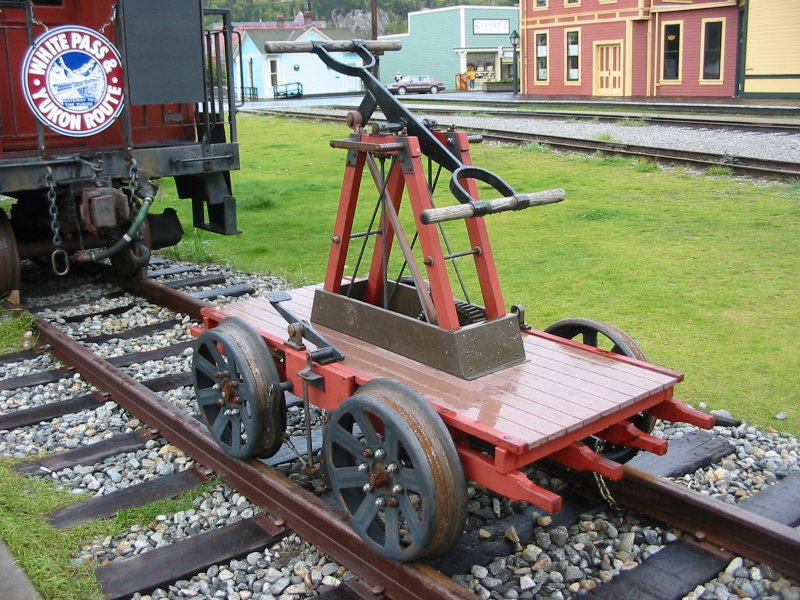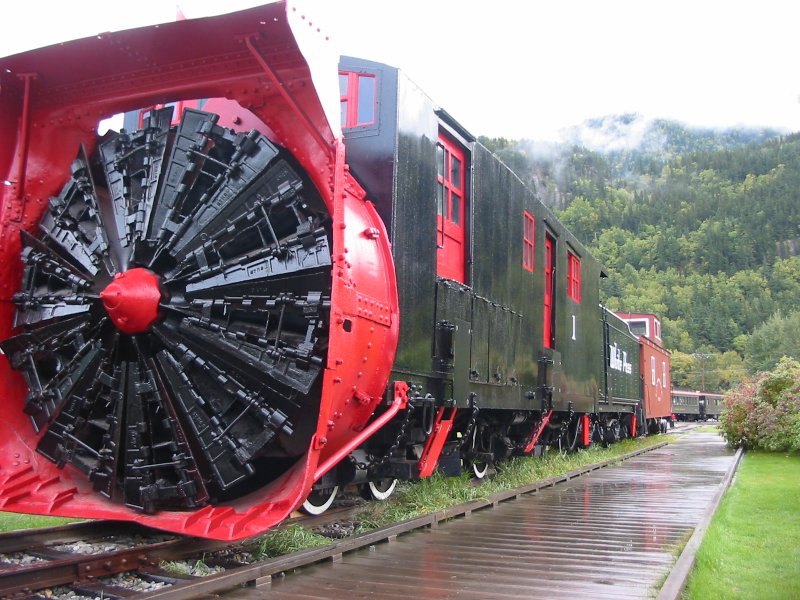 (
click for a larger size
)
One ship in port. With the passengers out in town the town is open and moving. When the ship loads up the town shuts down.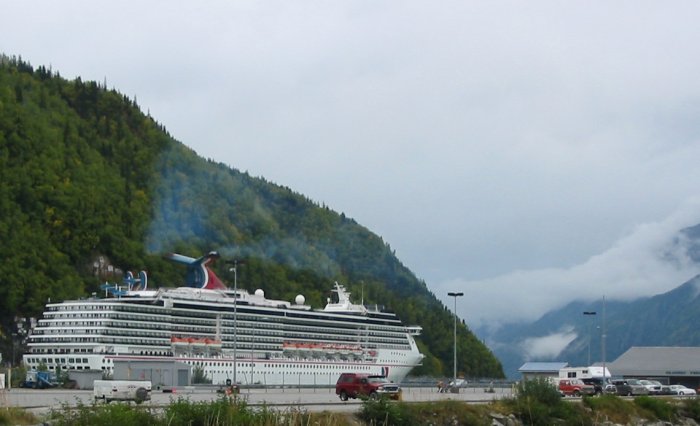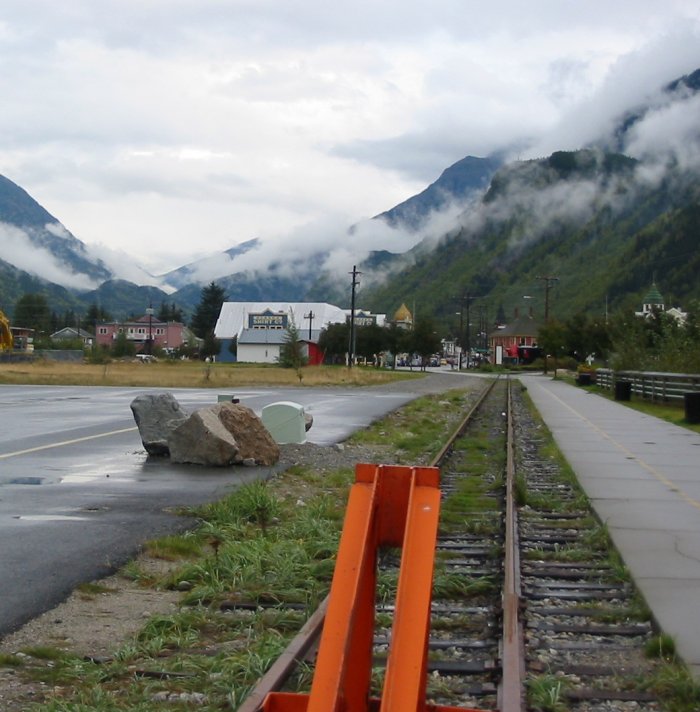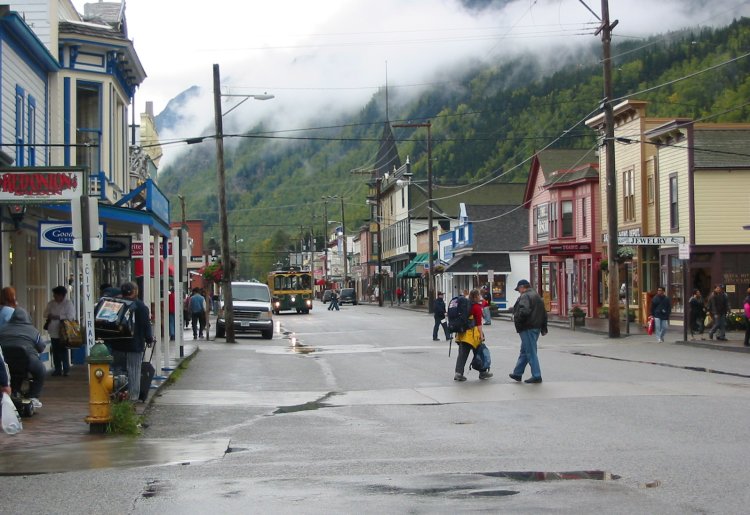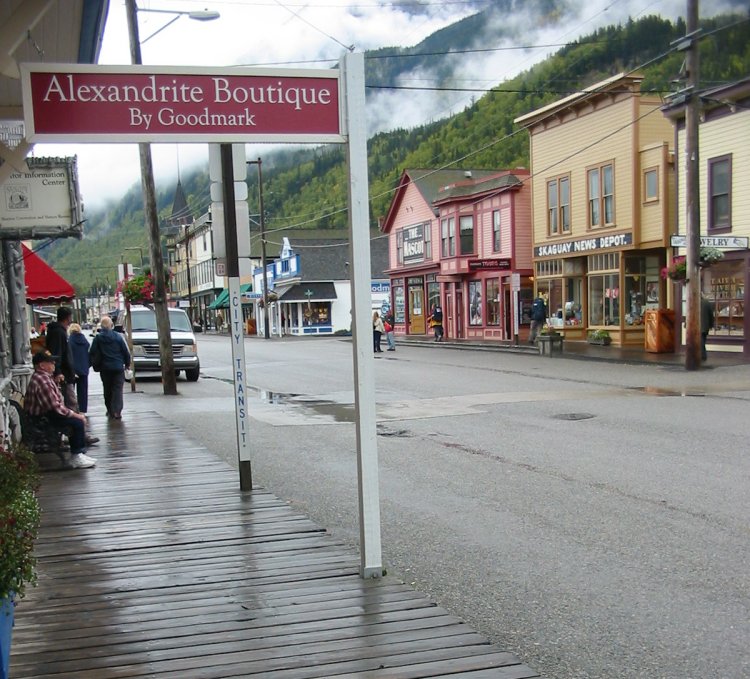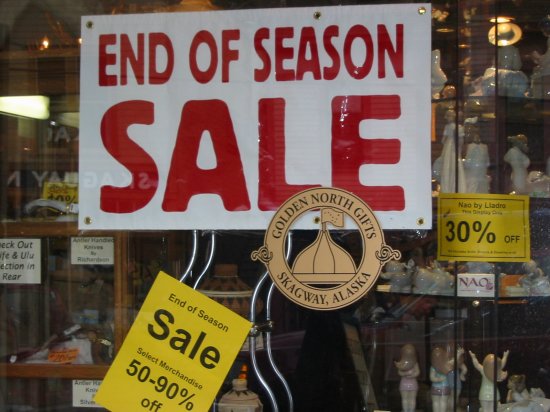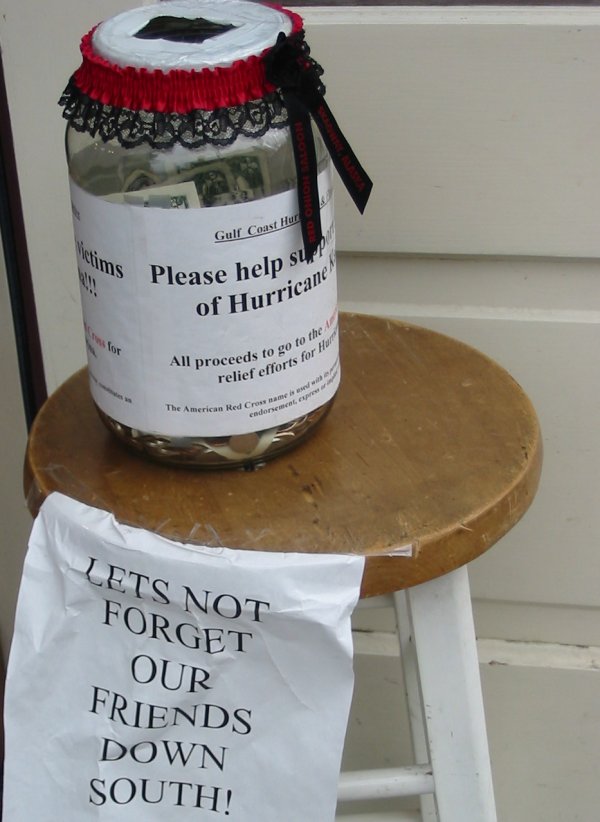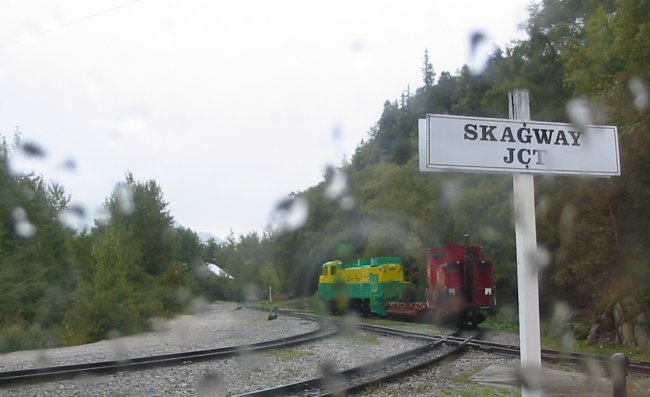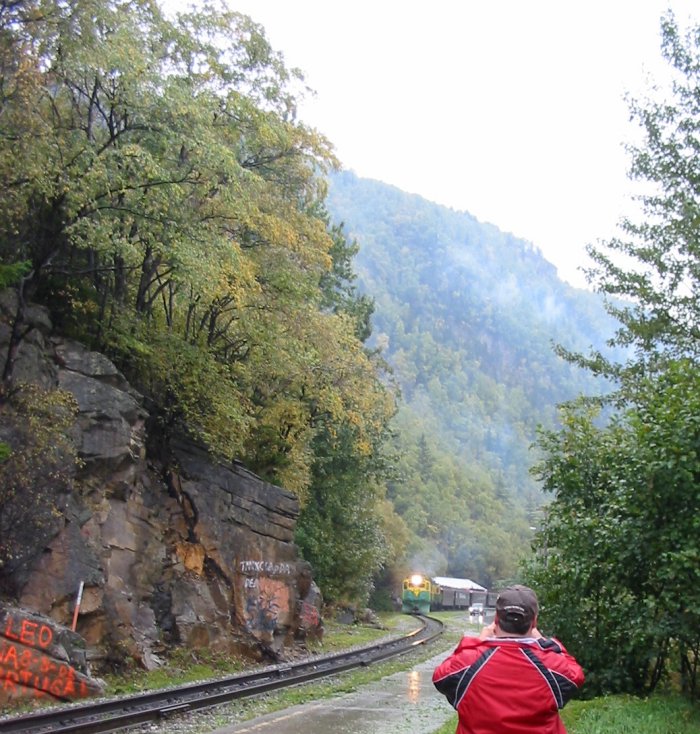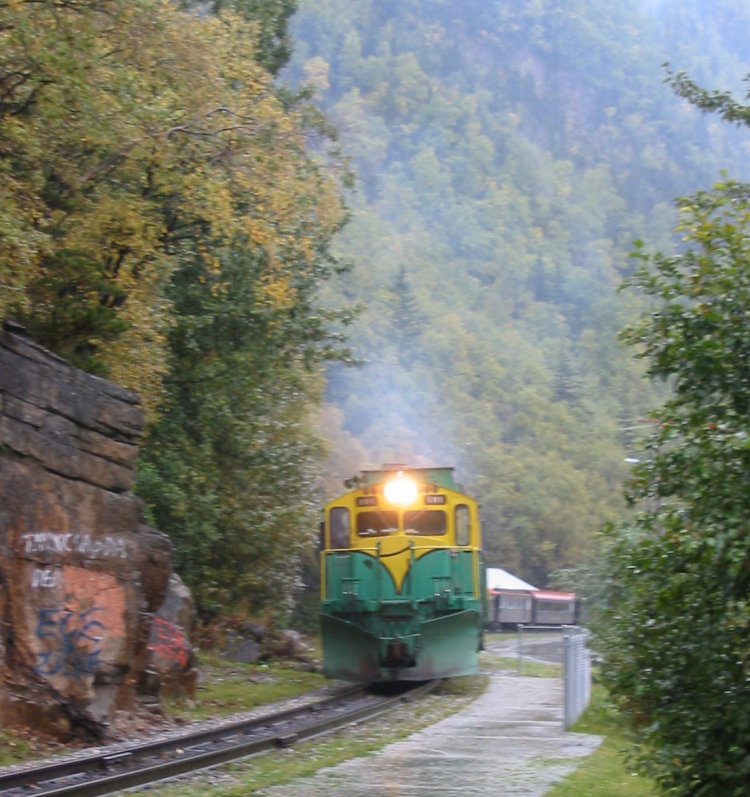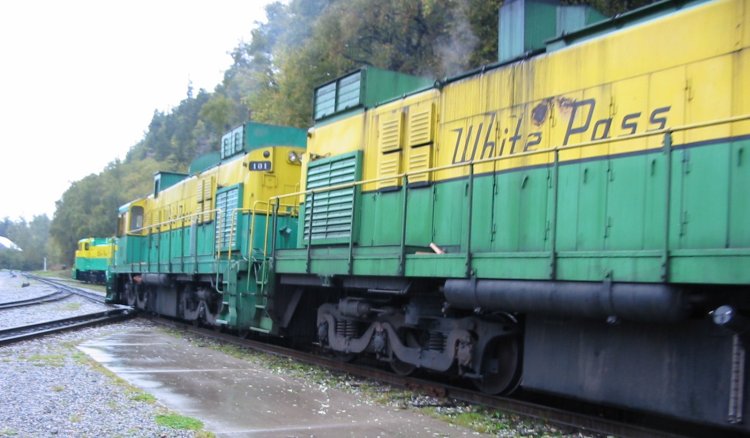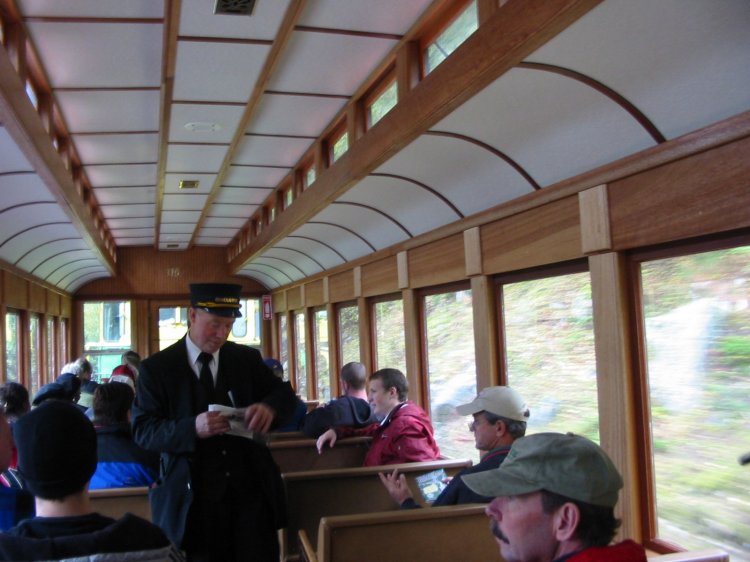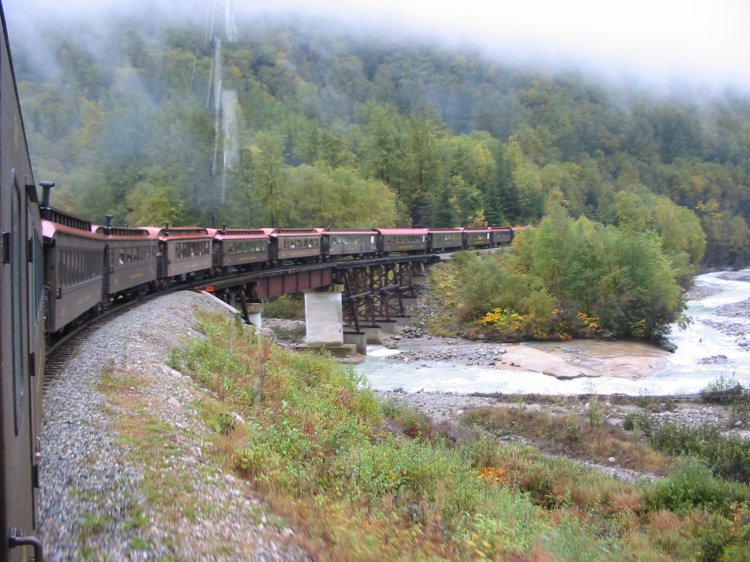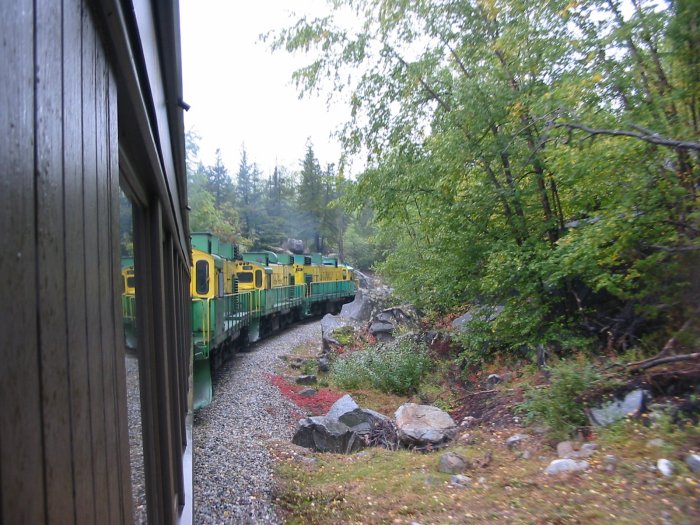 Rock clearing crew - thanks guys!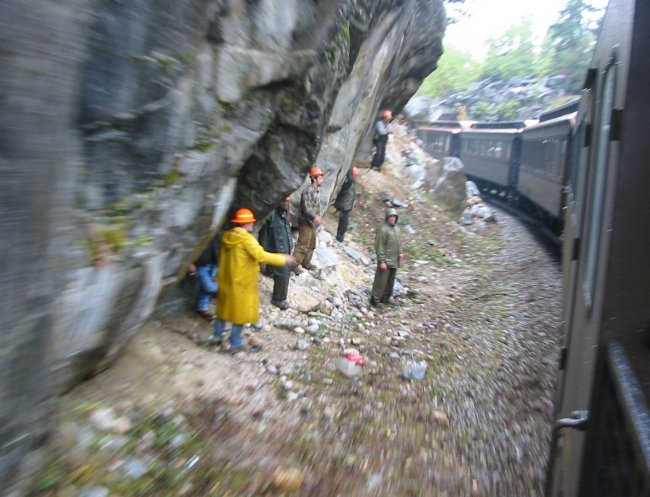 ...gett'n a little help from their friend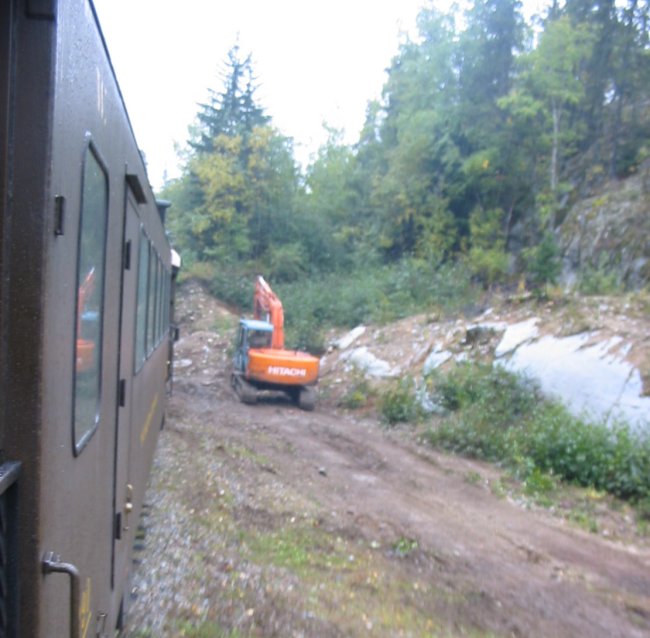 Roadway (that I came to Skagway on) across the valley.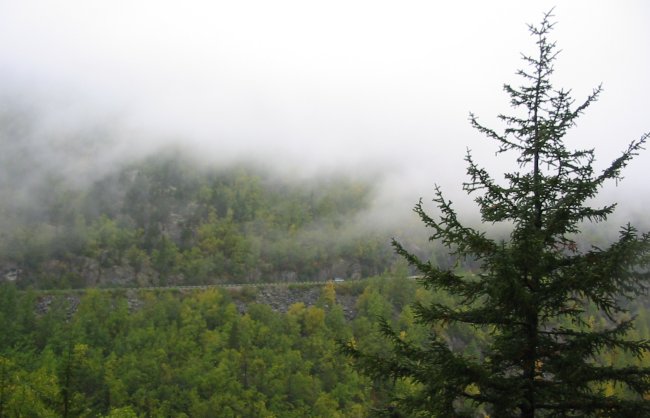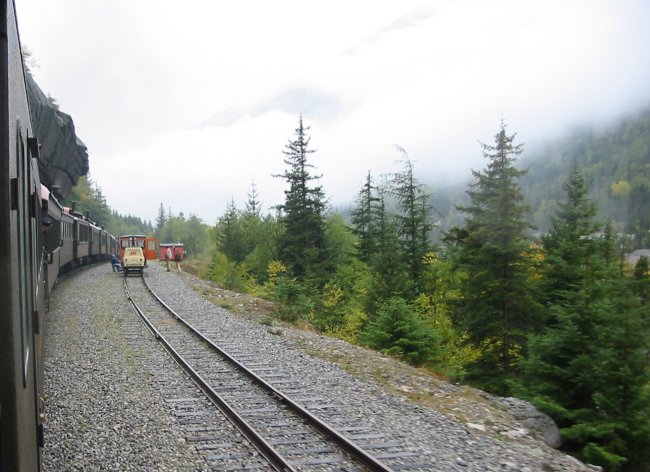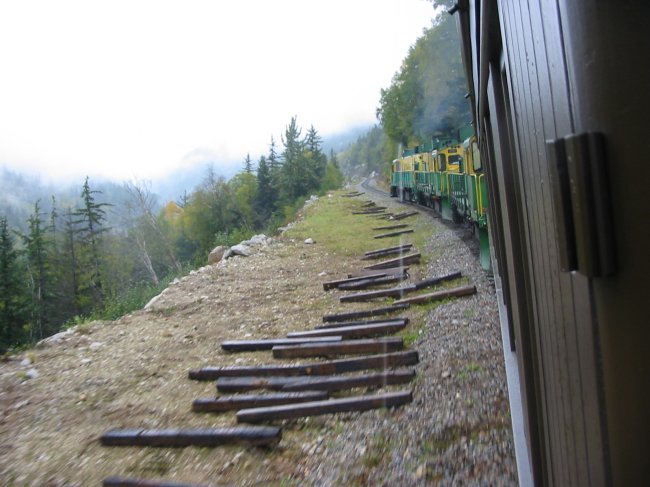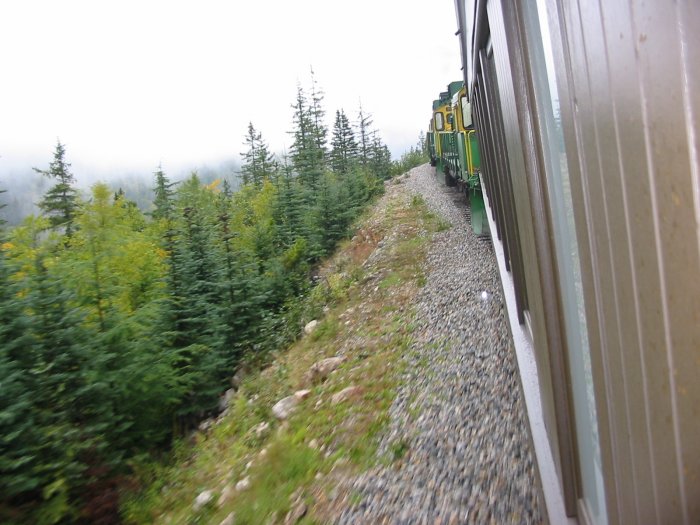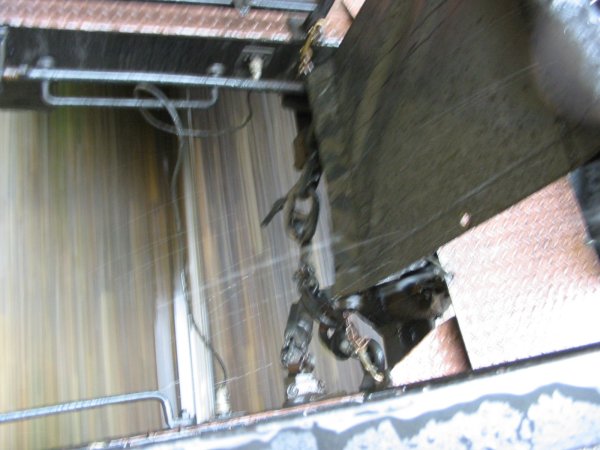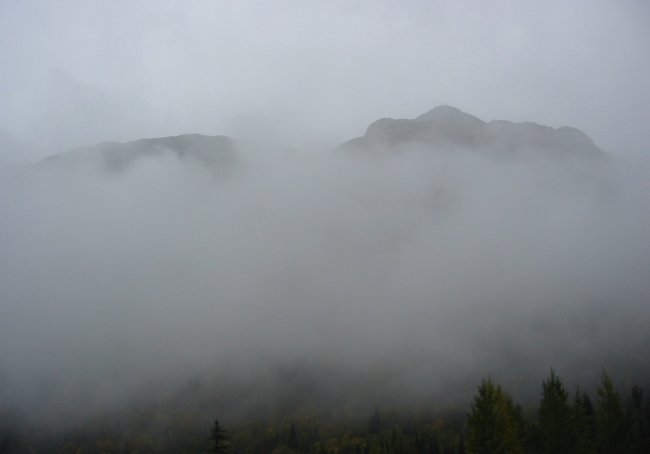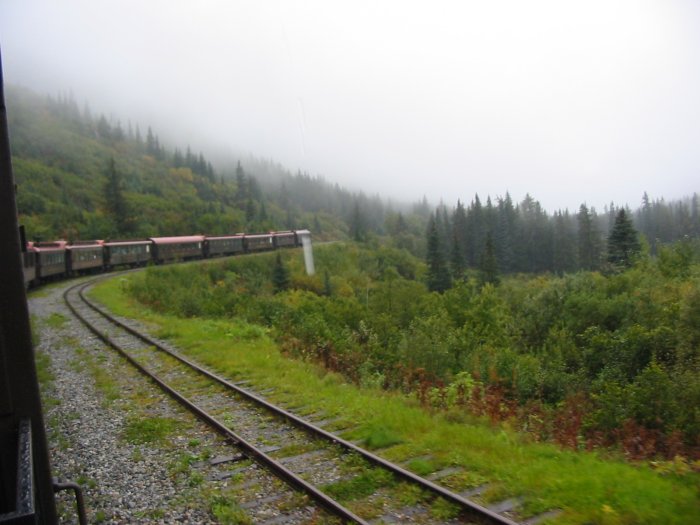 One of several bridge crossings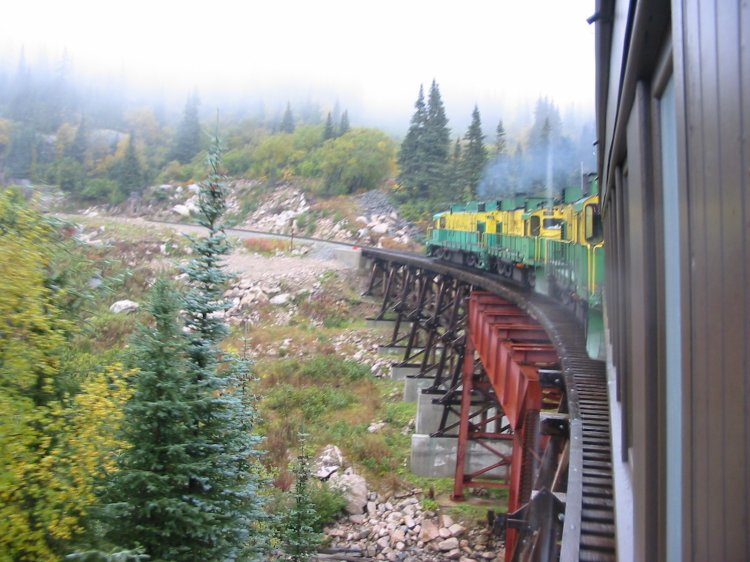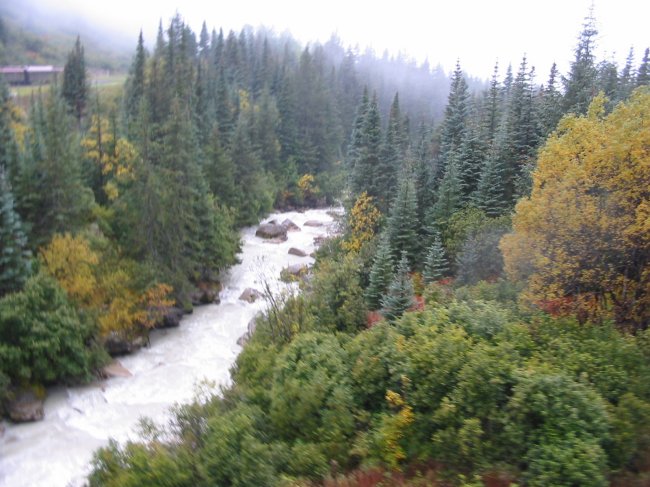 Right about (at least?) 14 cars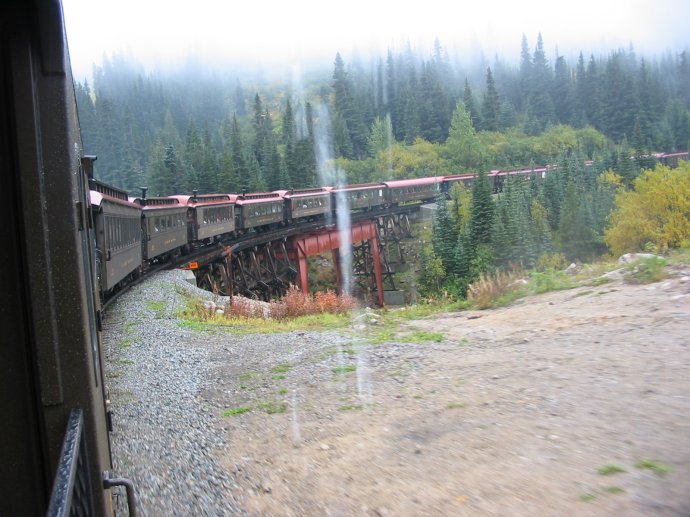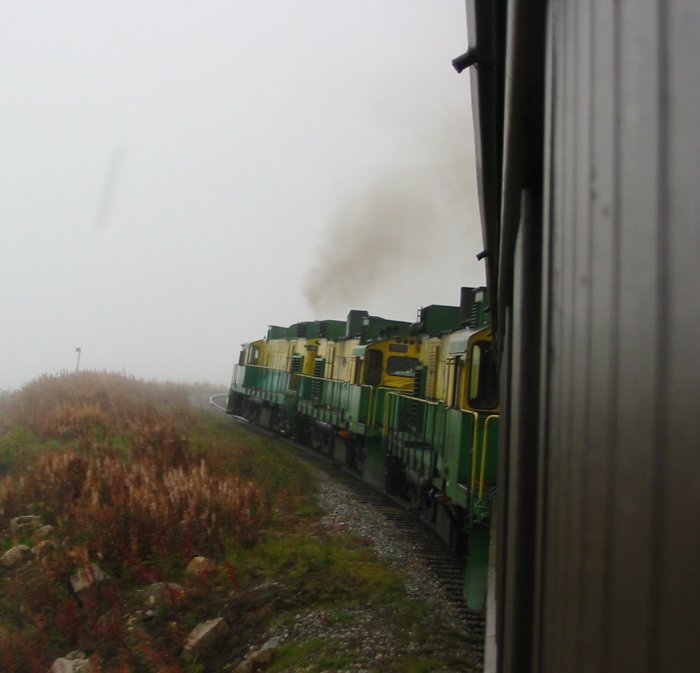 At the summit - power jockey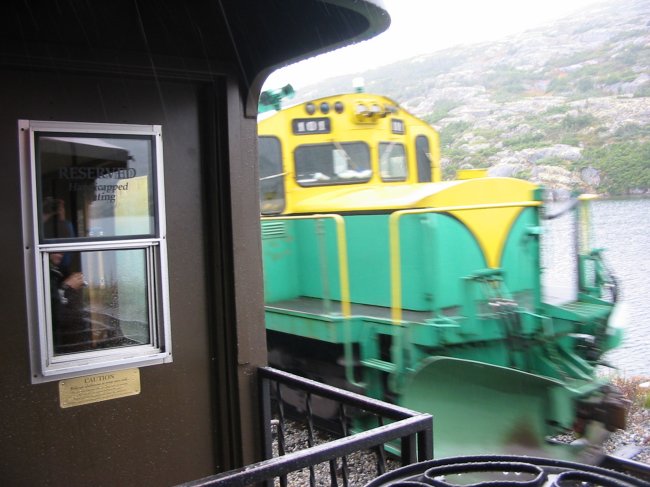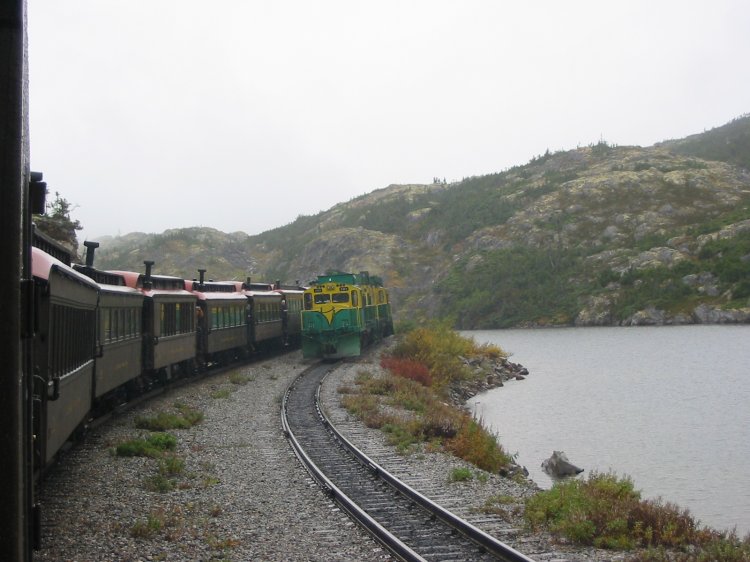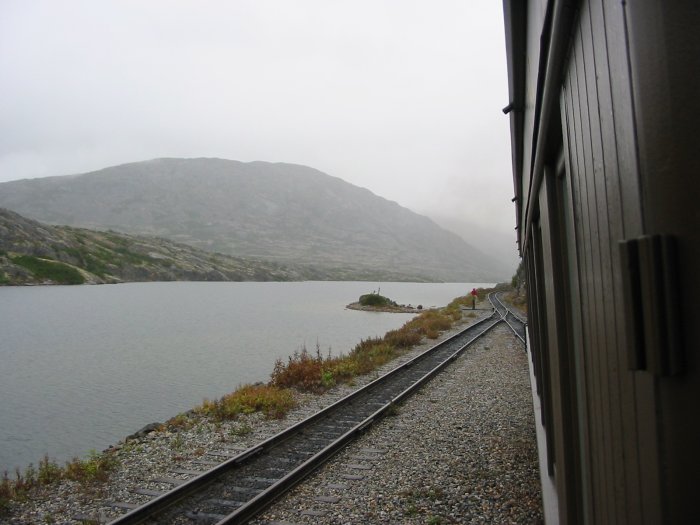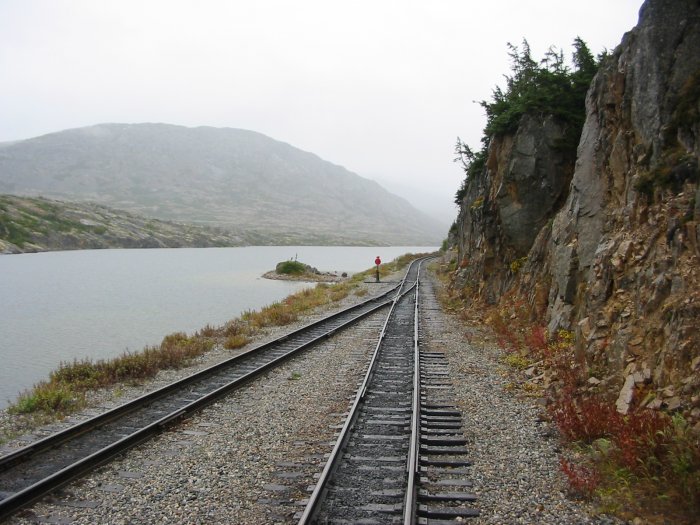 Third train passing by (there, I was told, were three trains running. We were the second up but the first down).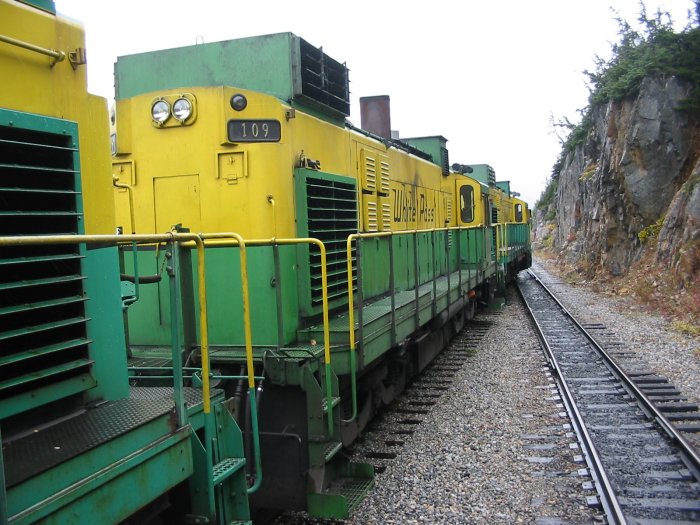 With the third train, its power disconnected, waiting for us to leave so it could attach at the other end of it's set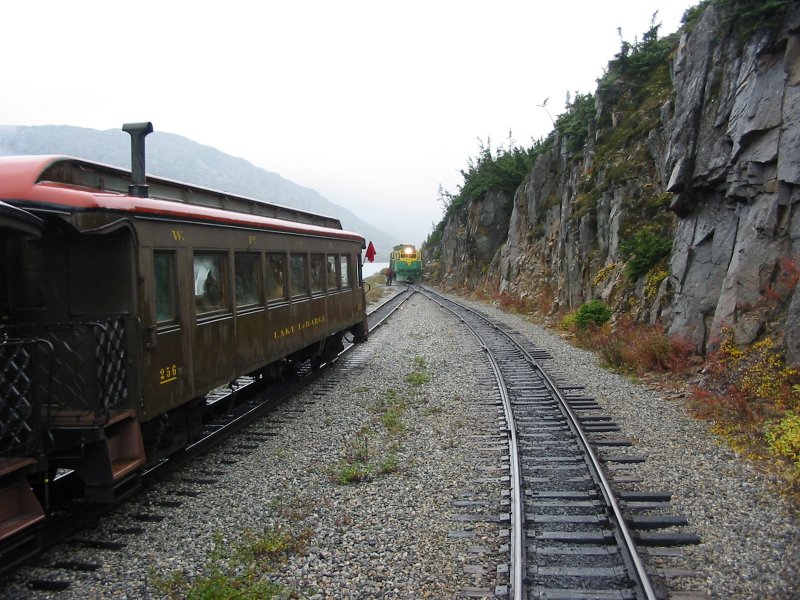 Us taking pictures of them taking pictures of us taking pictures of them taking pictures of us...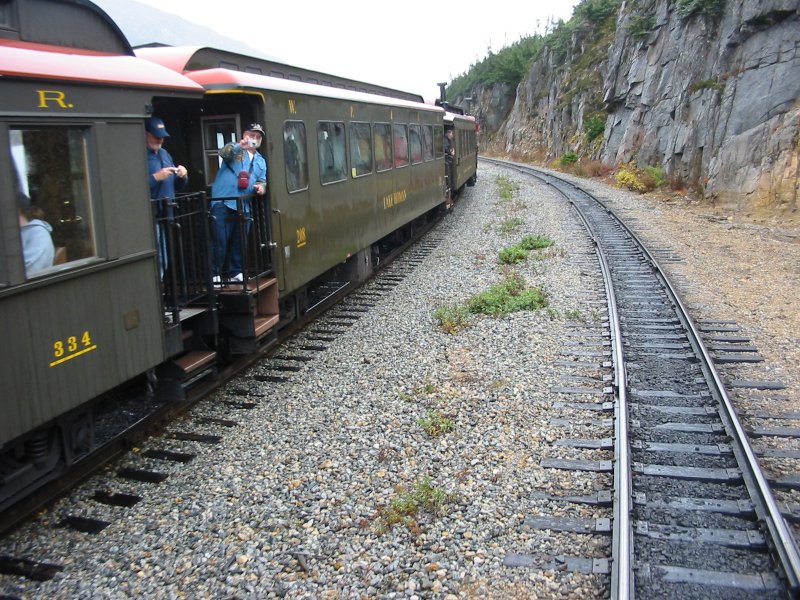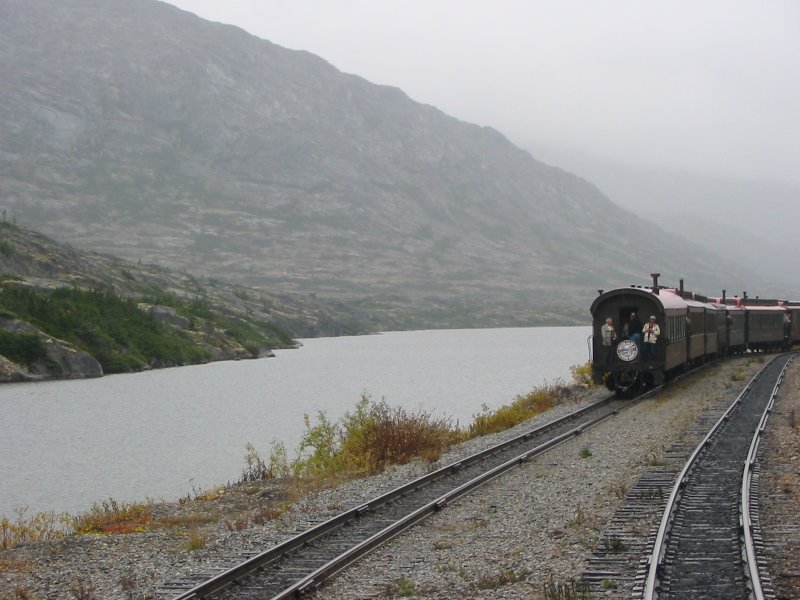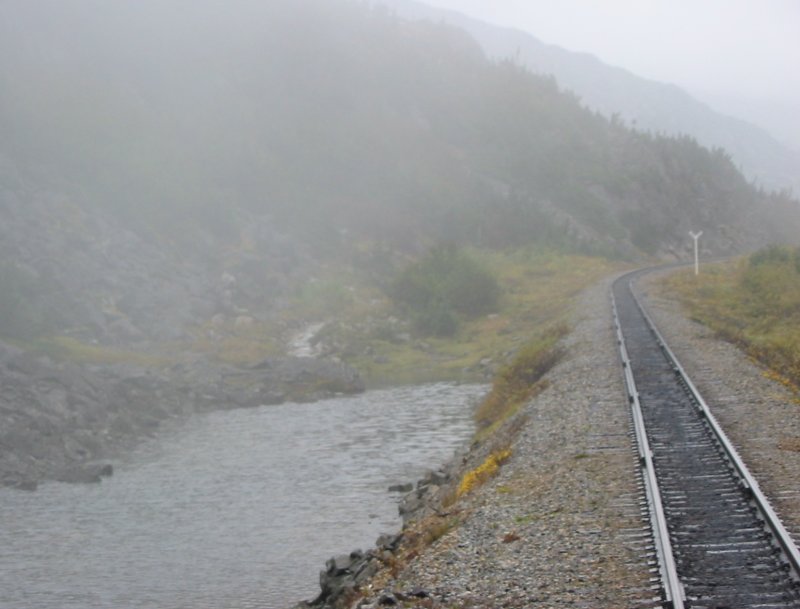 "Trail of 98" If you look you can see the original trail mules and men would traverse before the railroad was put in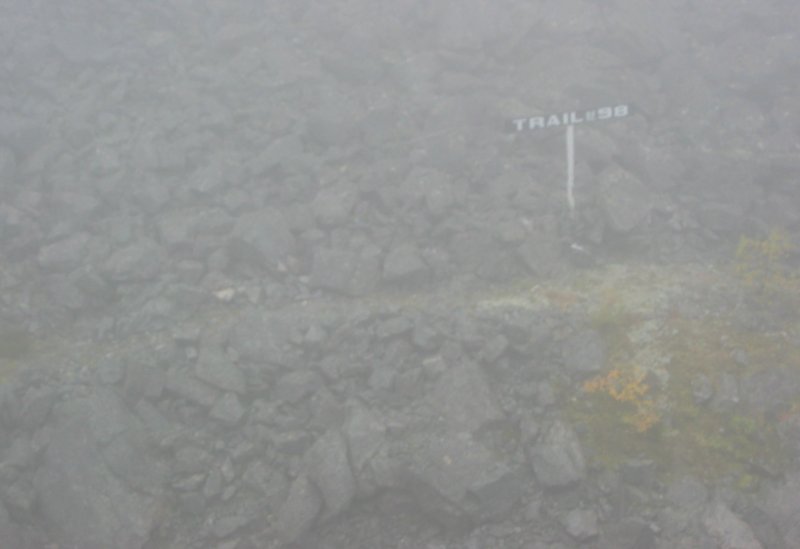 While the low clouds obscured some fine views they did add to some of the pictures.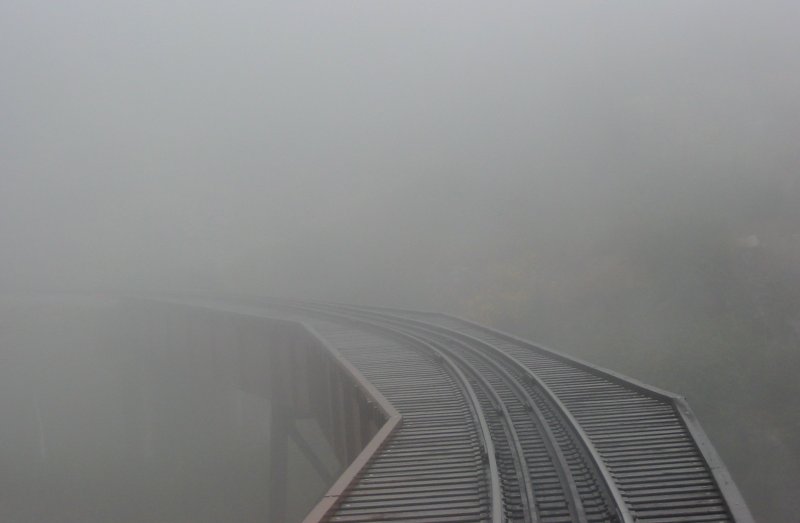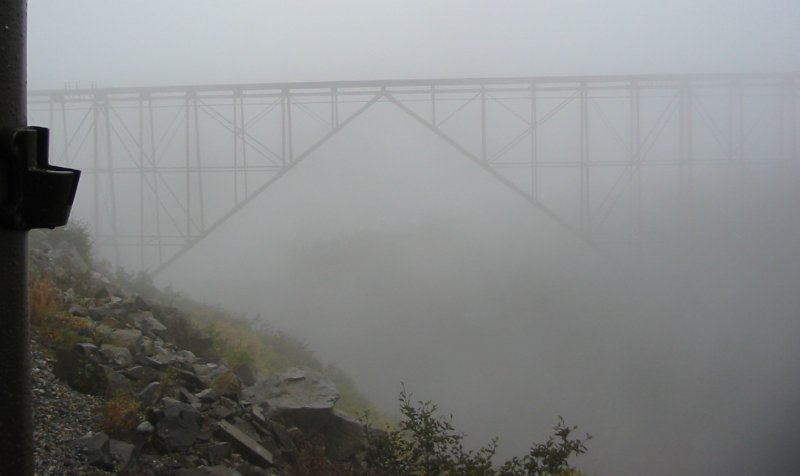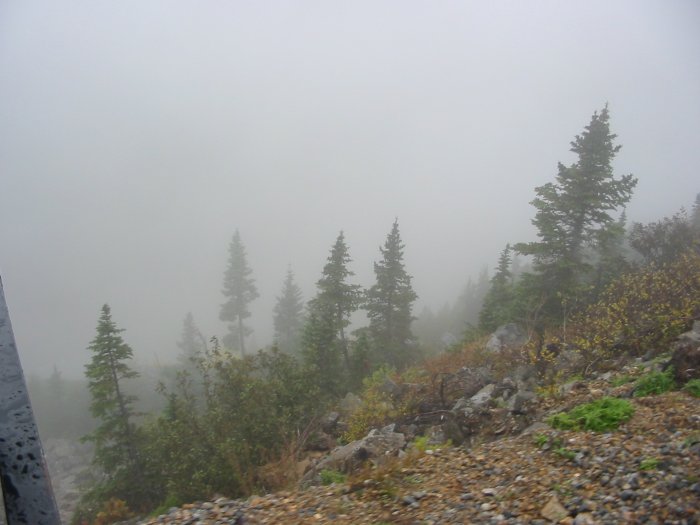 The trip up had our car first. This led to our car being last on the way down - unobscured pictures from the platform (we could be on the platforms, out of the town limits, but could not change cars)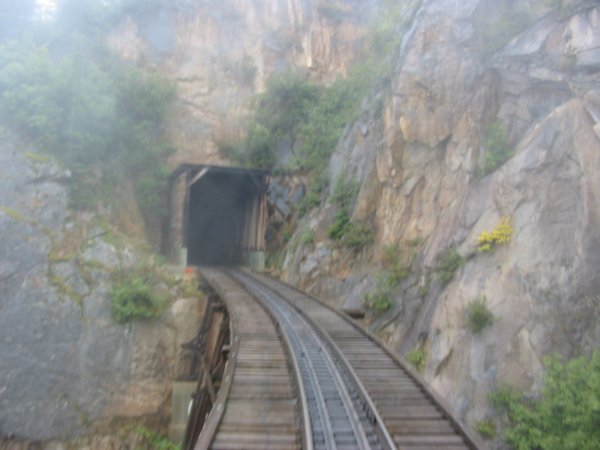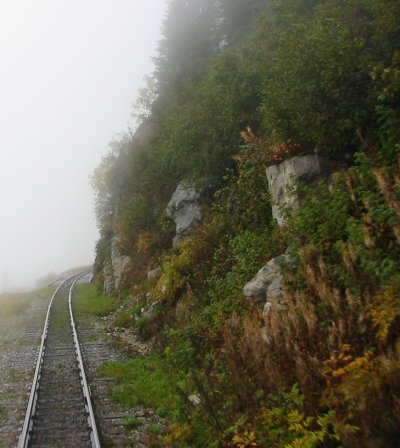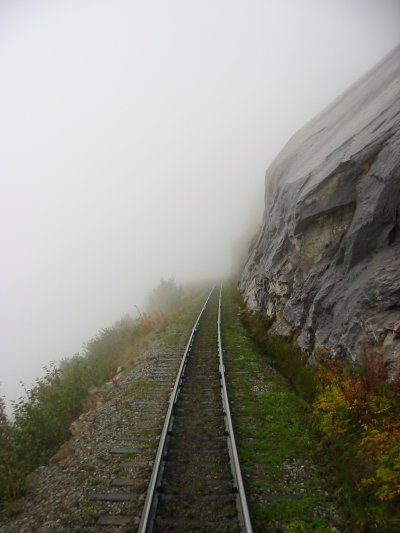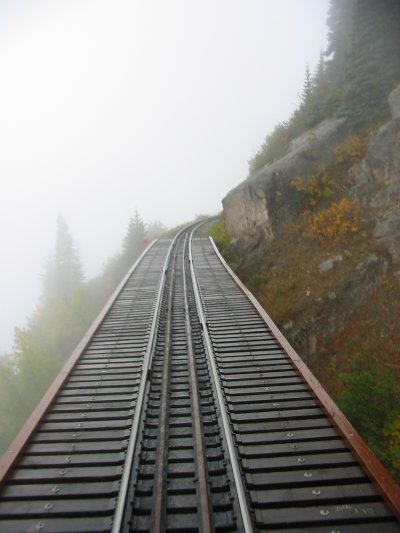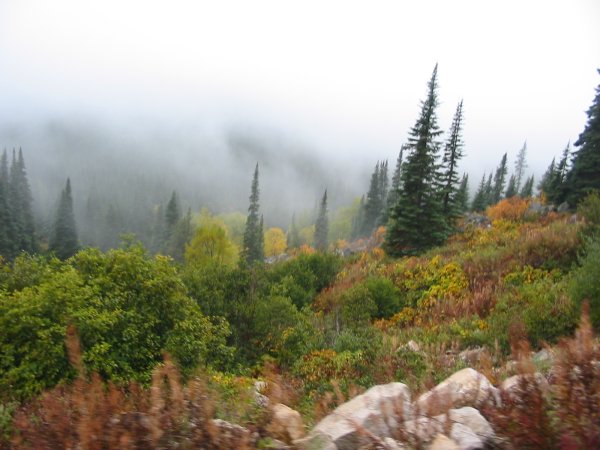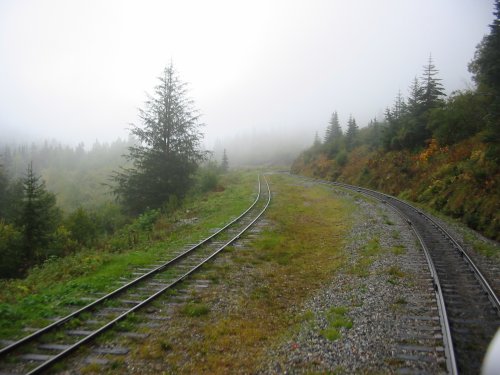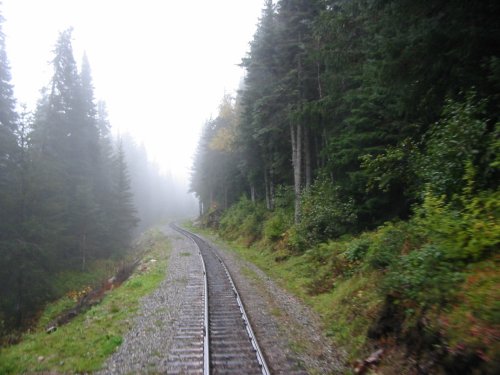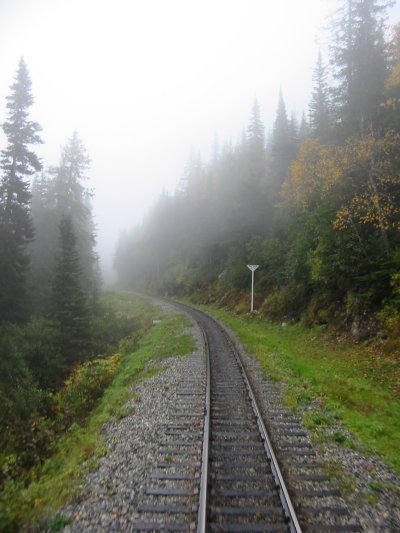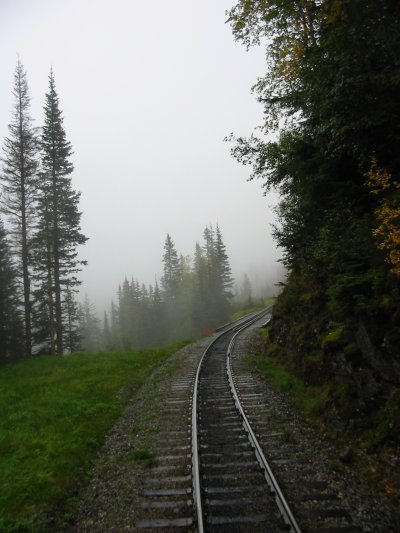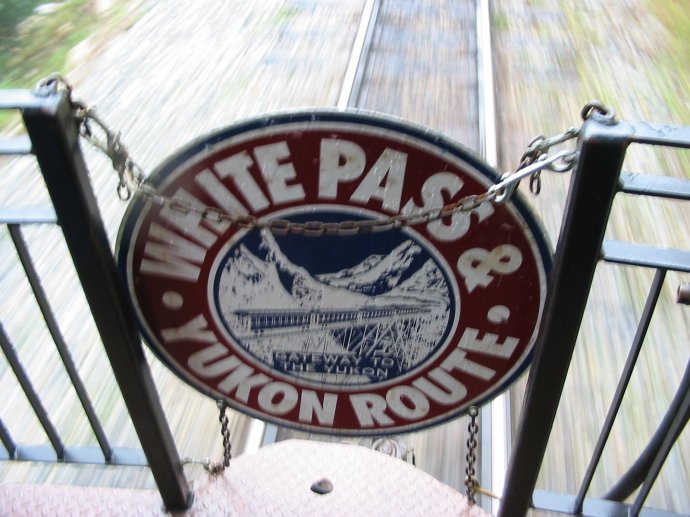 A Daddy Long Legs along for the ride (top railing)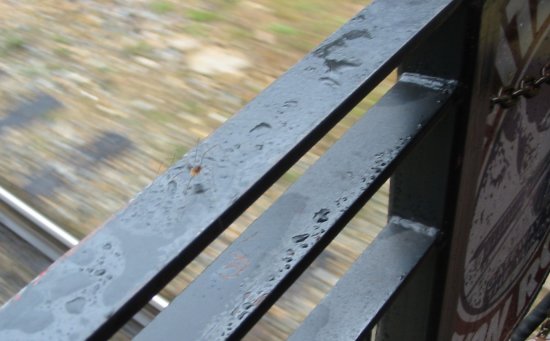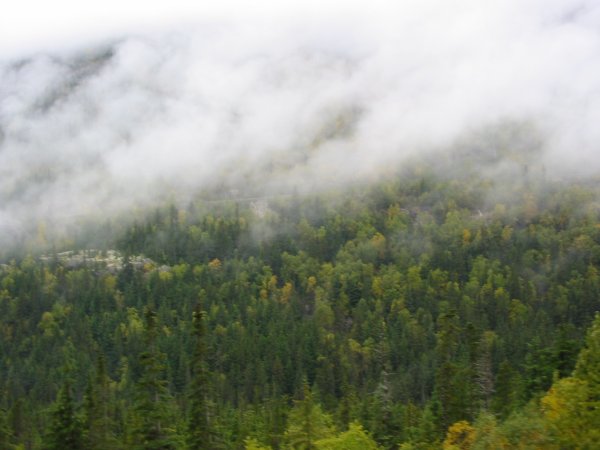 U.S. Customs (Canadian customs is miles down the road)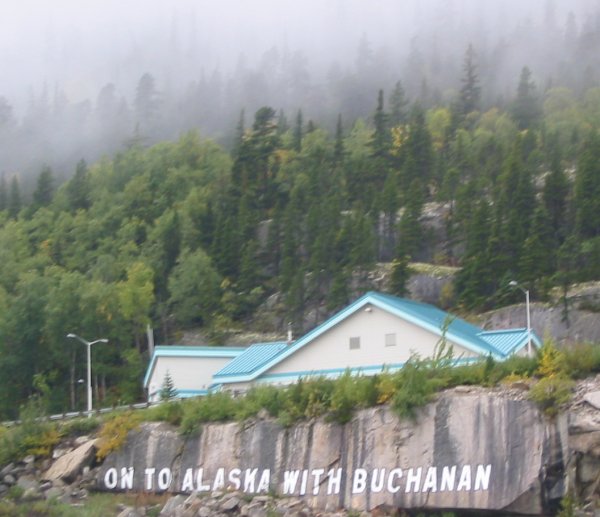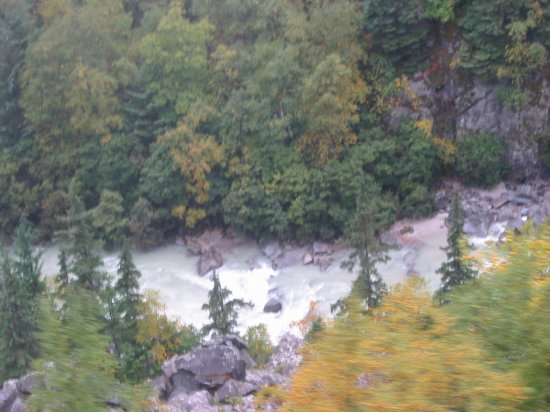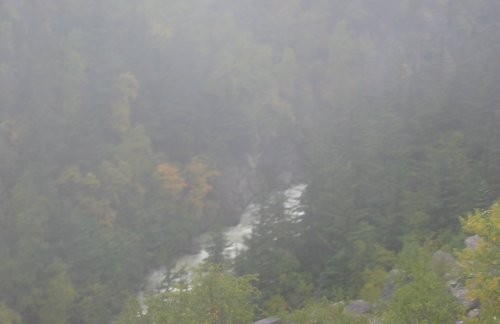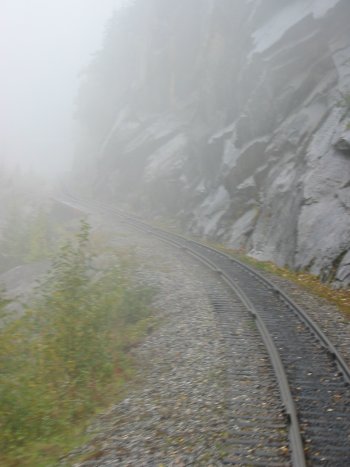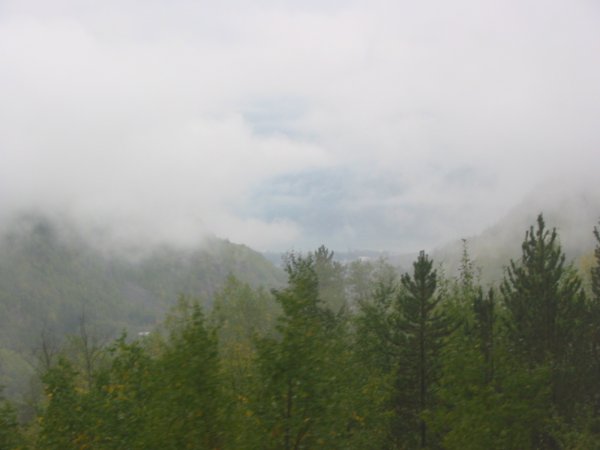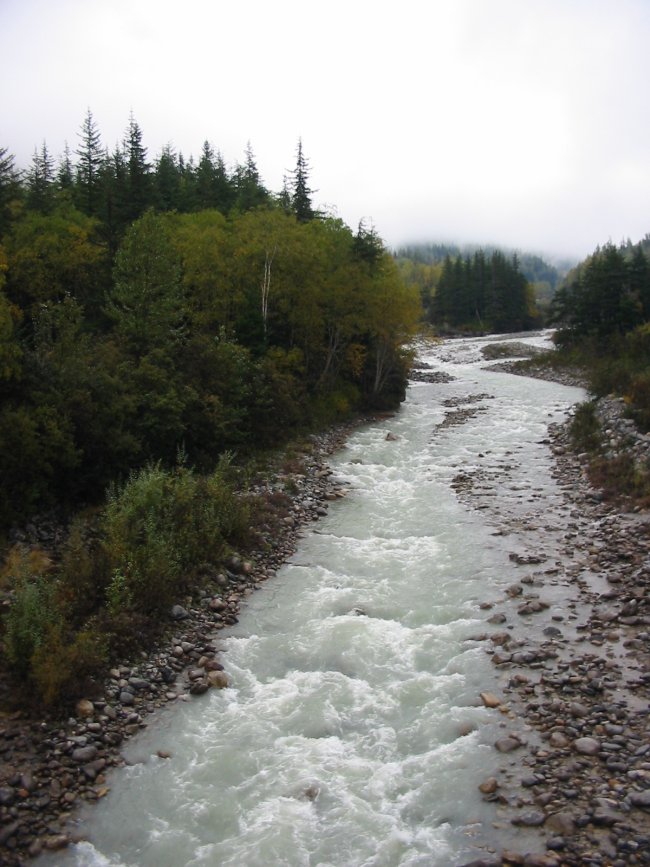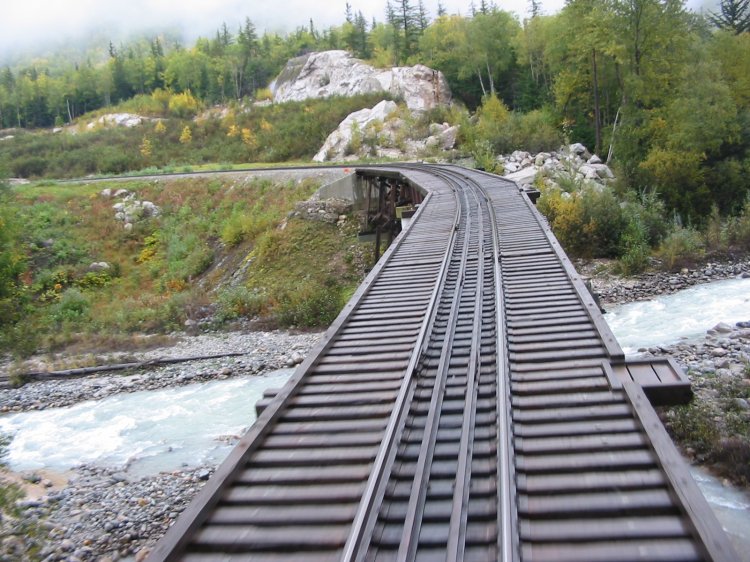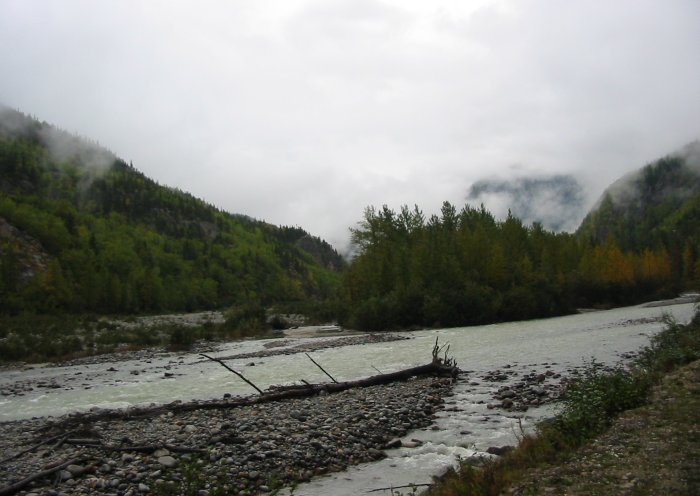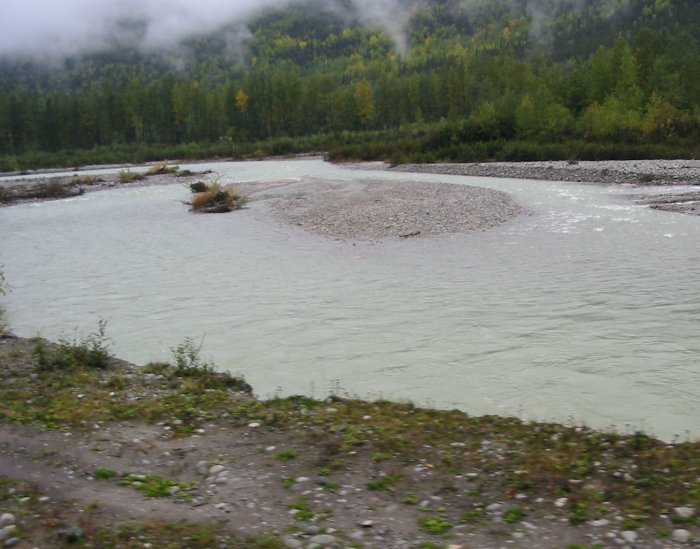 Historic town cemetary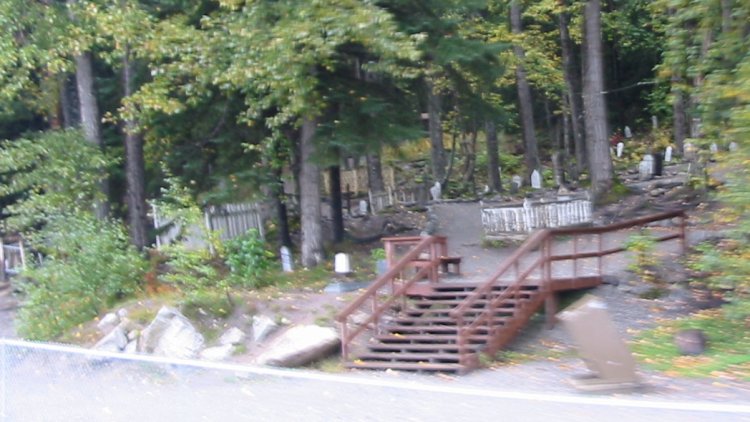 A quick shot of one of the steam engines sitting in the yard.