Sept 14, 2005 - Wednesday
Whitehorse, YT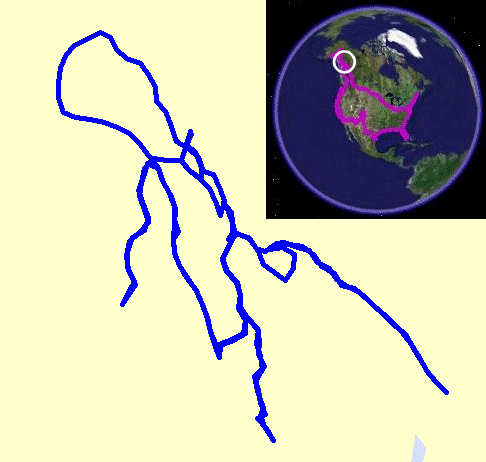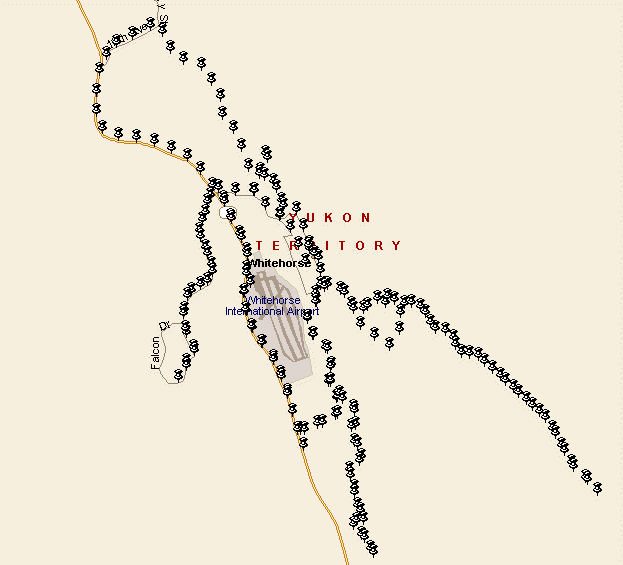 Video
Ride about the lake, turnabout
2004-09-14.mpg
MPG, 5.9 MB, 1 min 24 sec
Grey Mountain Road
Southeast of the city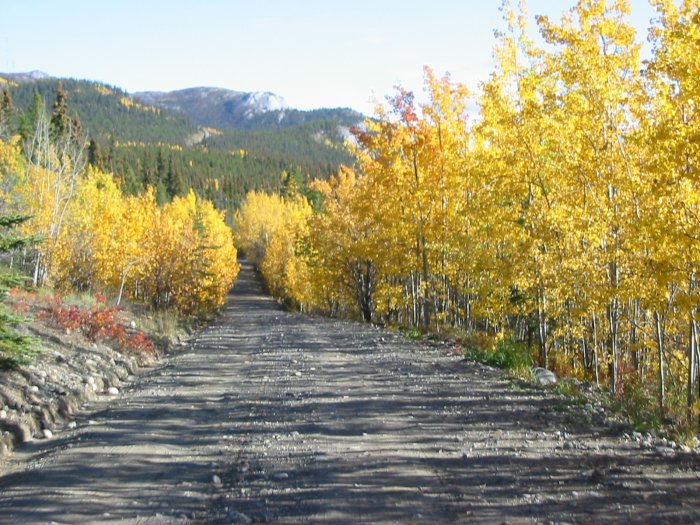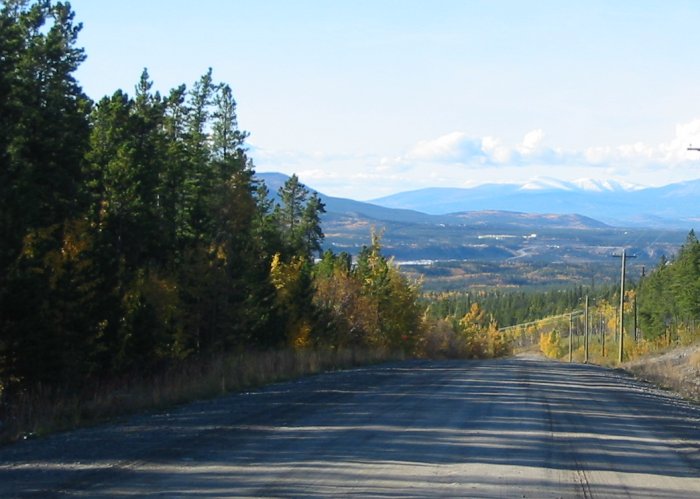 Static display at the airport
Whitehorse is mainly in the valley below the airport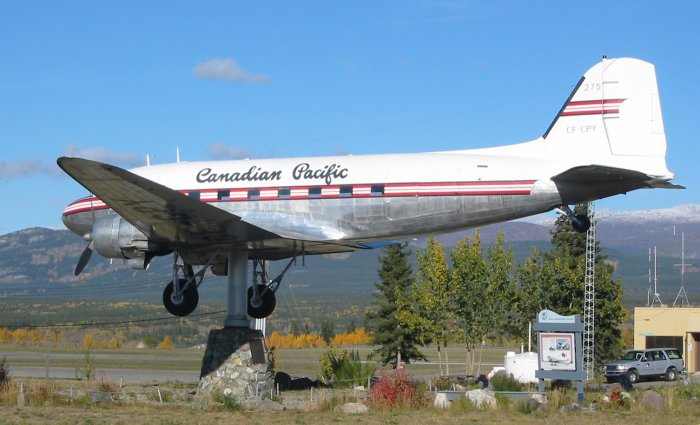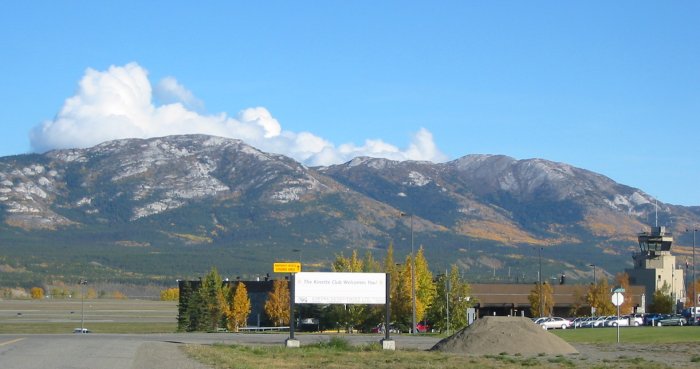 Just past the trees on the far side of the airport is the edge of the hill and the town which is in the valley. Three sides of the airport drop off into the valley.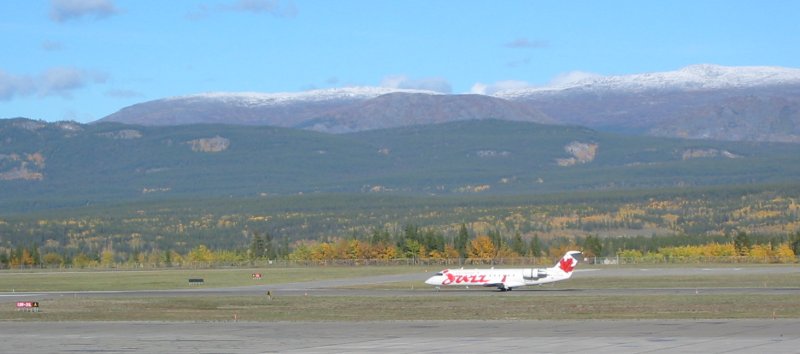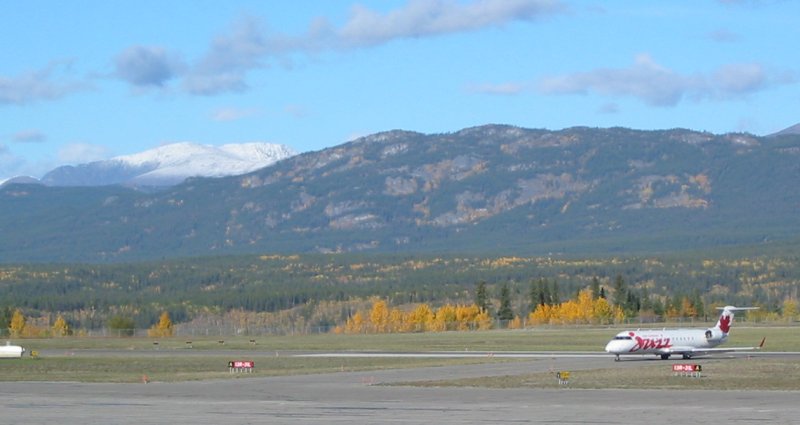 From the North, looking over the town.

From the South - Looking over the town

Not too many narrow gauge railroad tracks left out in public in North America.....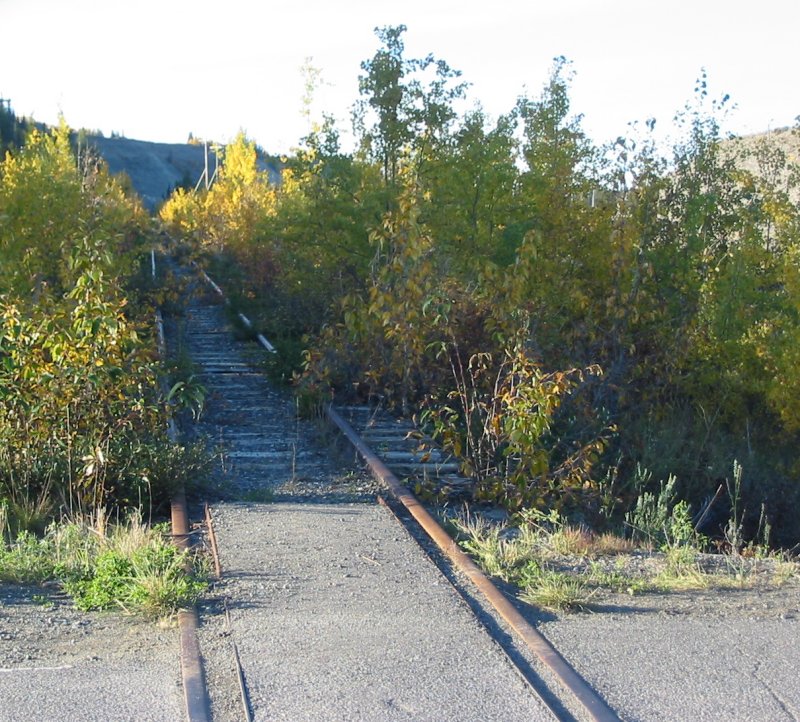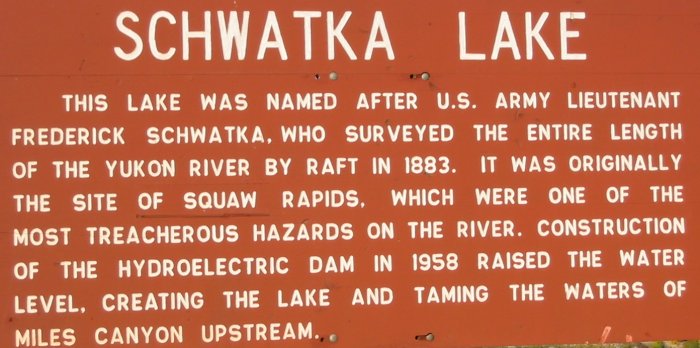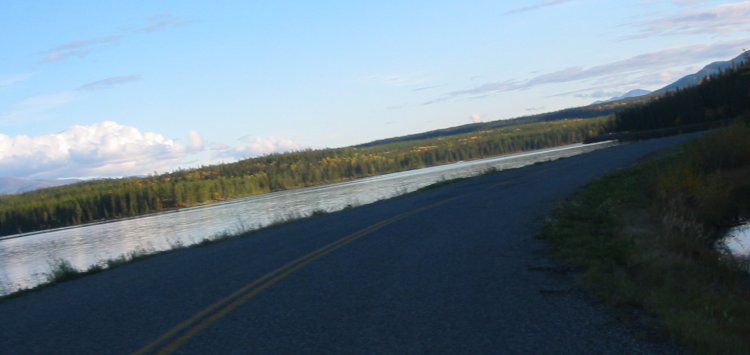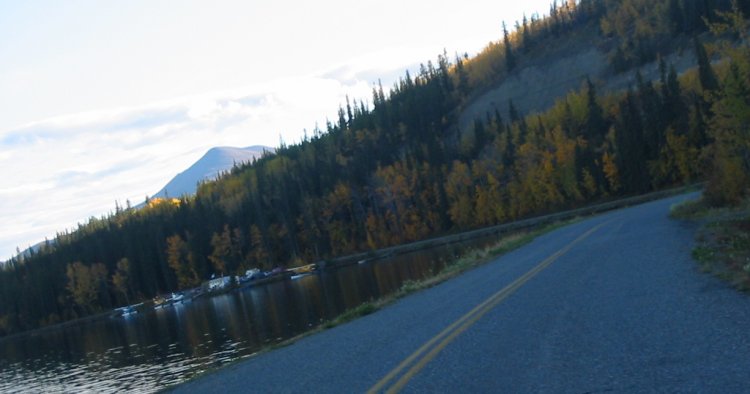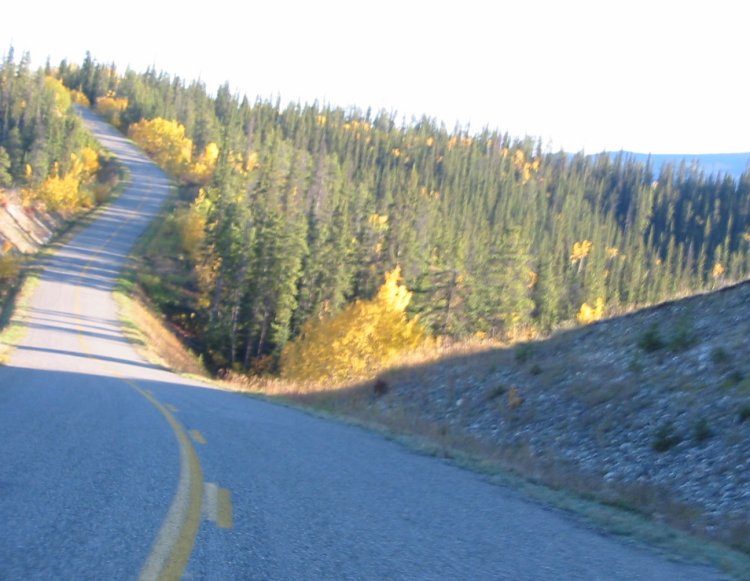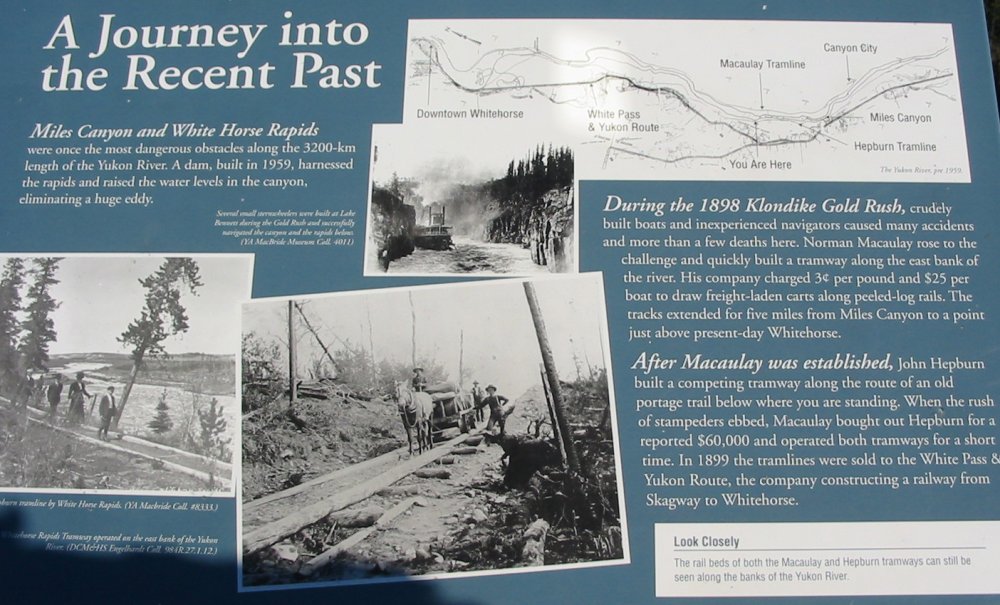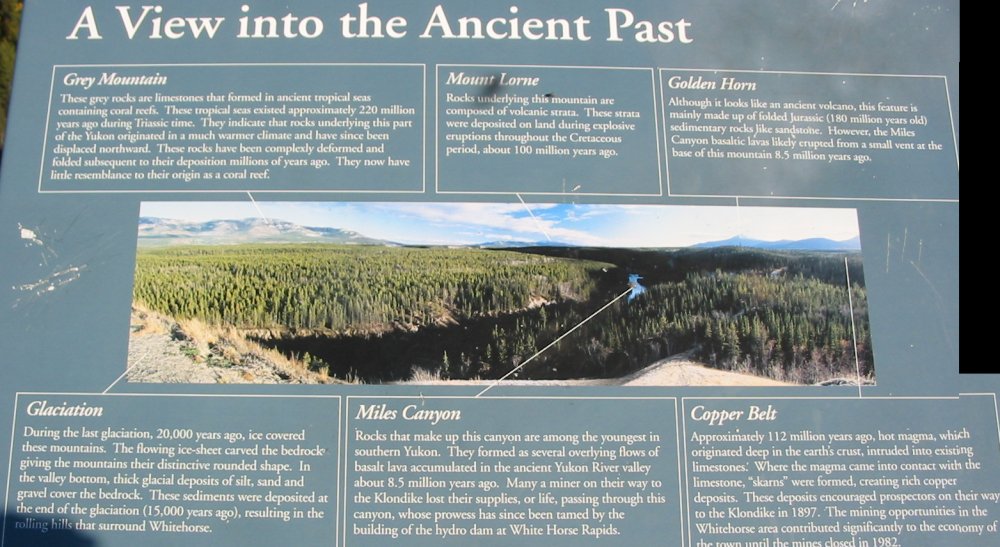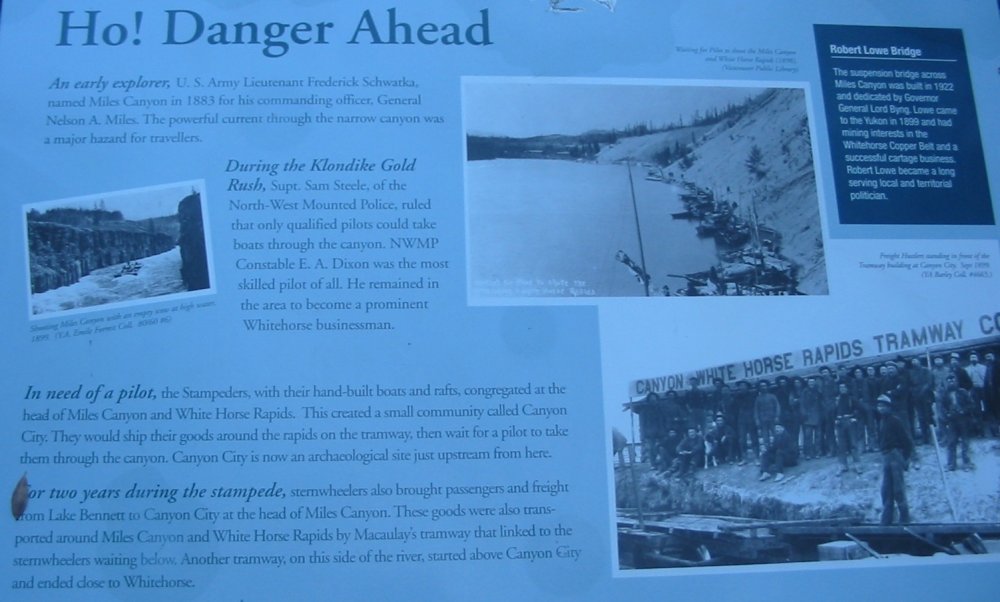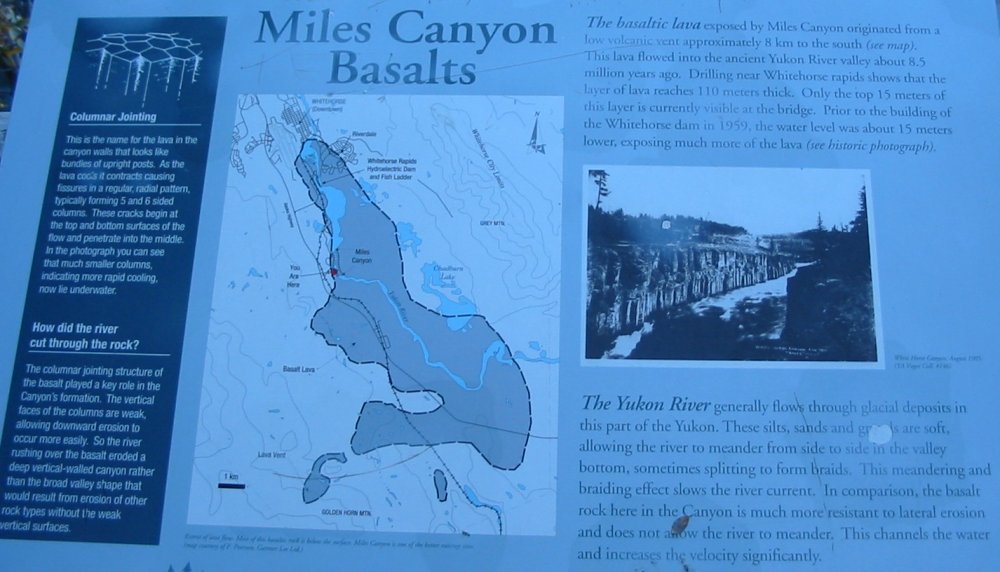 Miles Canyon
The water was moving fast.
Some folks mentioned that in the summer kids will jump from the banks or the bridge. From reading the info sign (above) the water is at least 38 feet deep.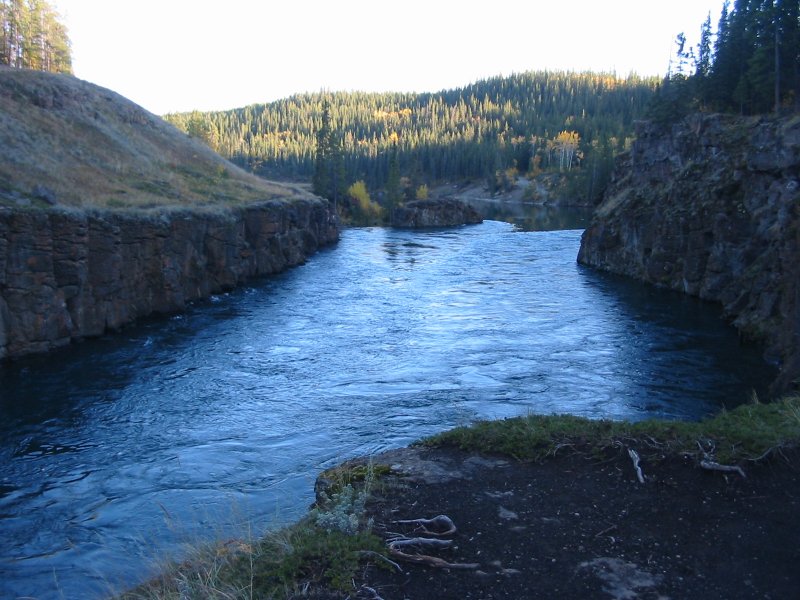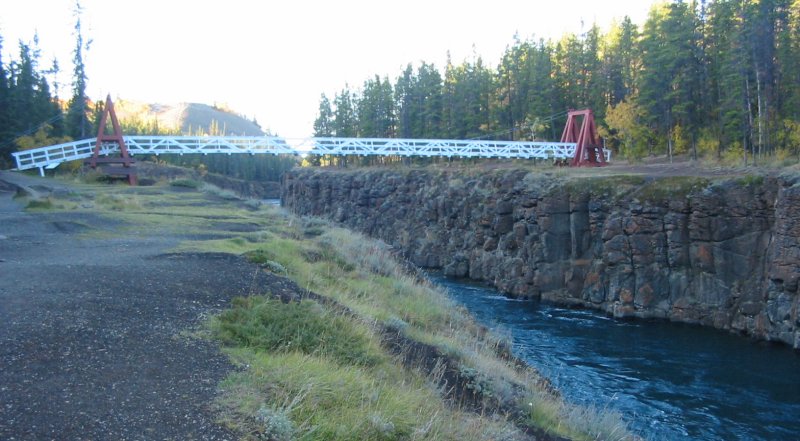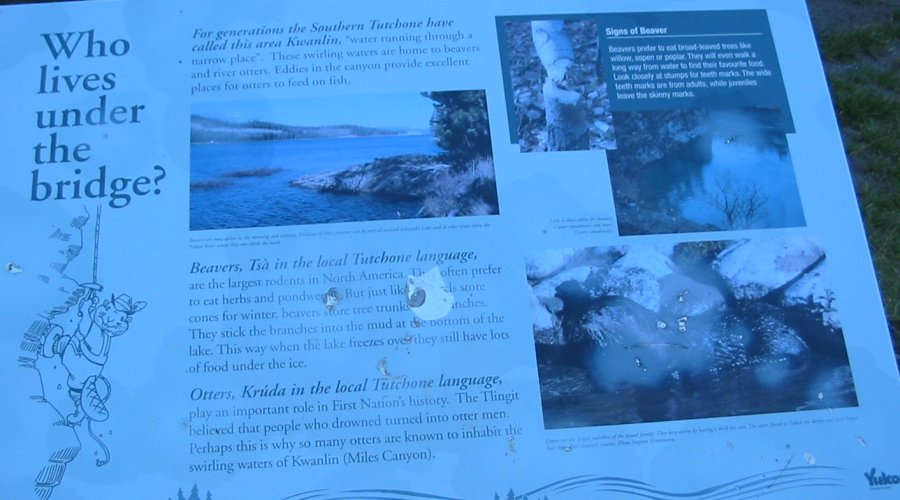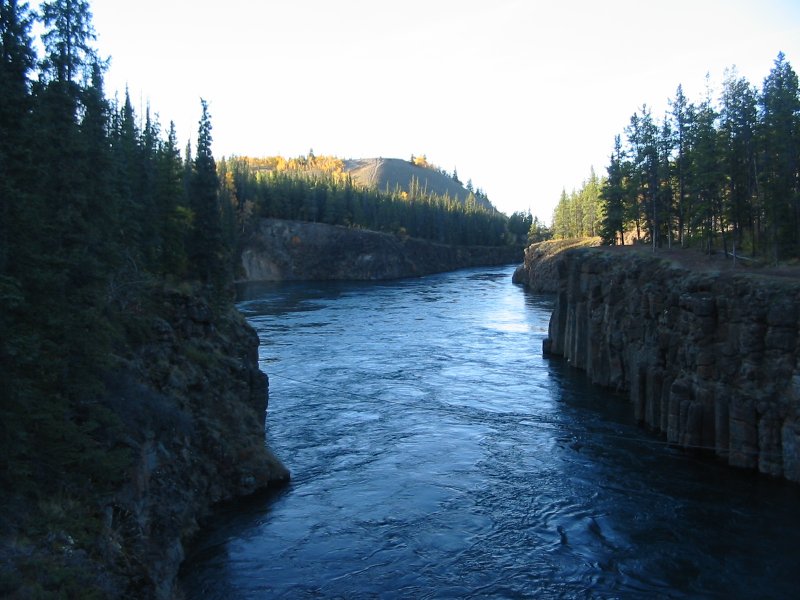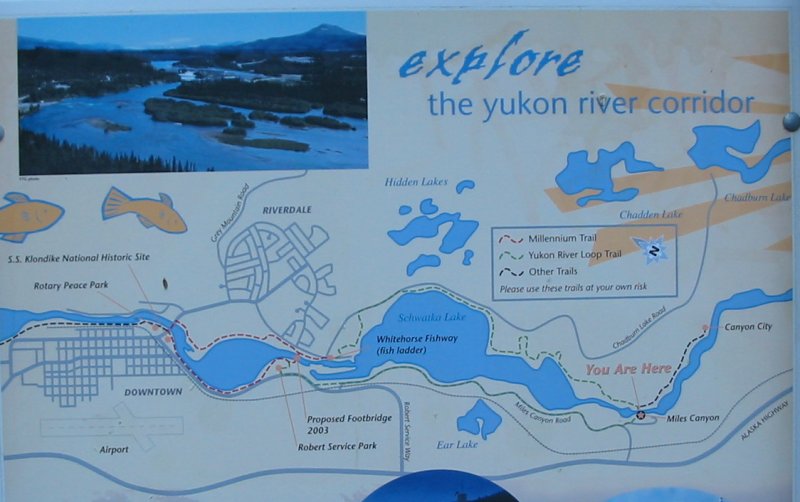 Notice the jet moving up the image - while not too many contrails are visible up here those that are visible are being created by four engine units (747's??) that are flying rather low (enough to easily count engines)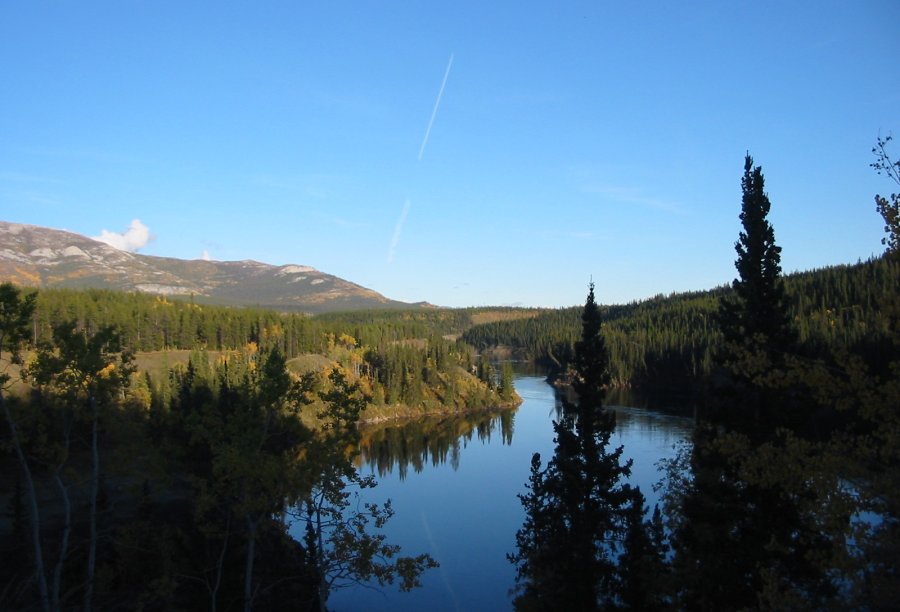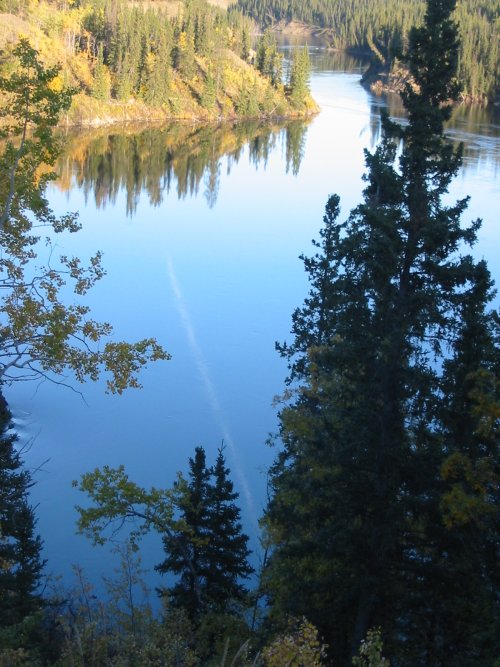 It looks like someone was interested from where the bike was from - they rubbed clean the state name.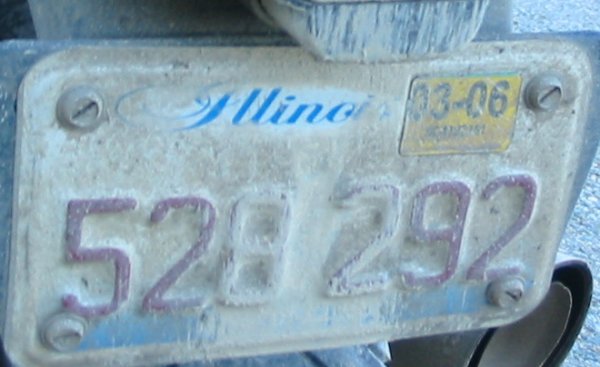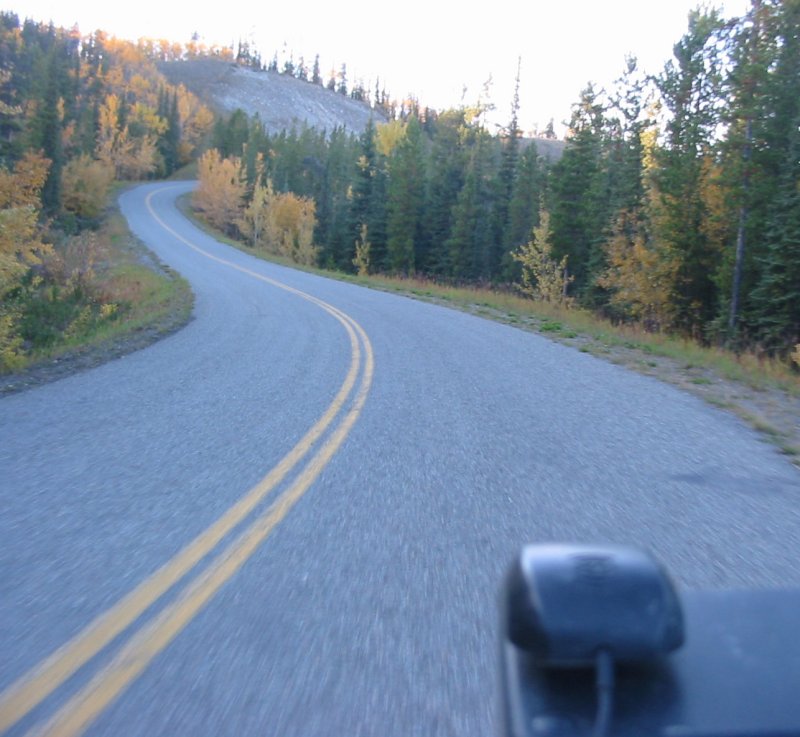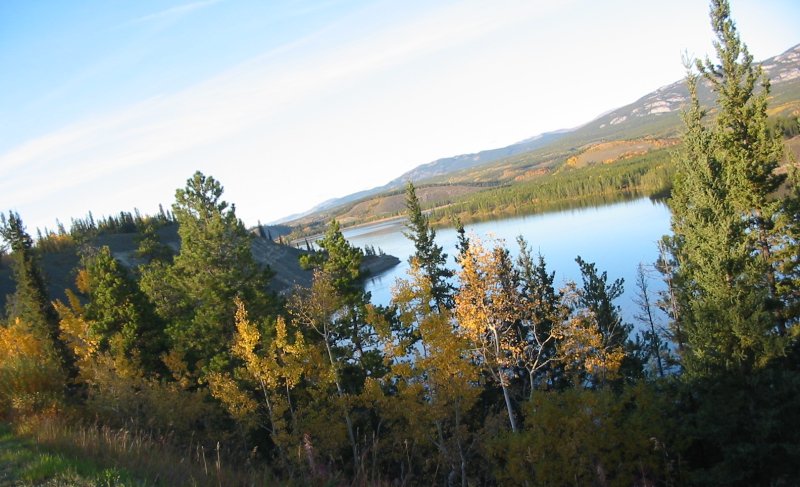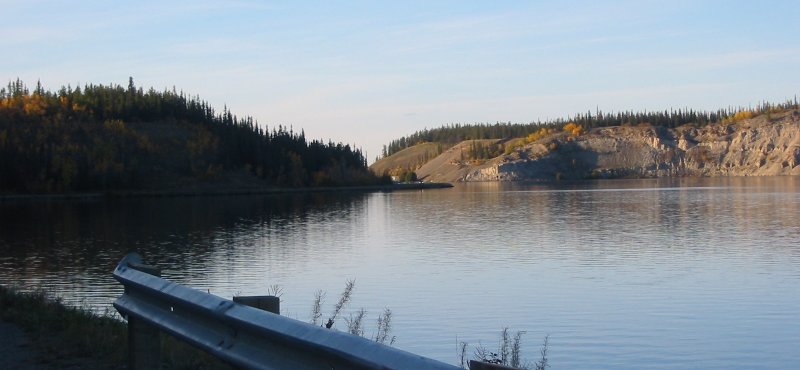 Float planes - something new to me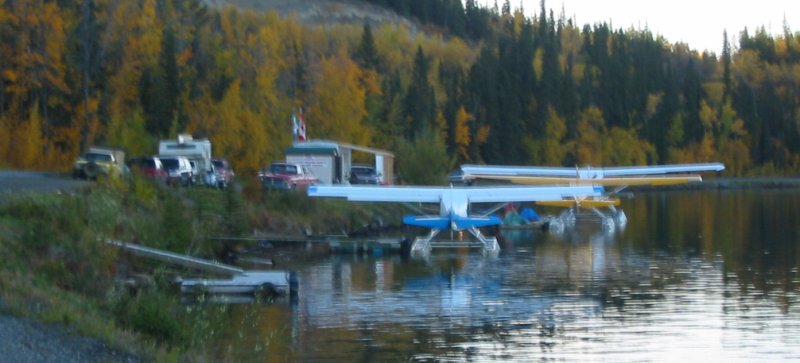 Dam in background, more planes sitting about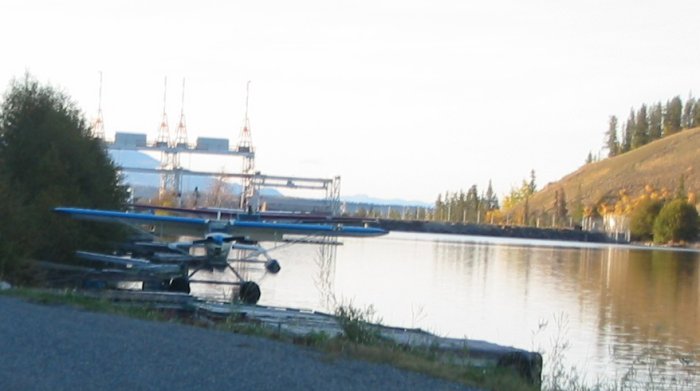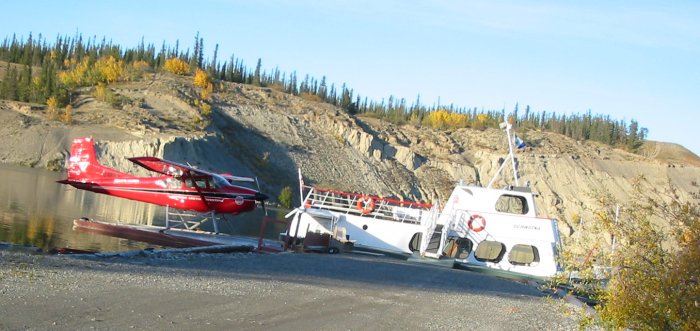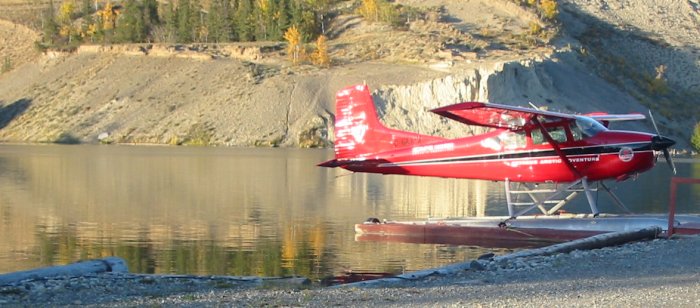 Panorama (
click for larger
)

The SS Klondike