Sept 11, 2005 - Sunday
Fort Nelson, BC to Watson Lake, Yukon
I awoke to an overcast type of day - fortunately the roads were dry. Off to mass. The priest gave a fantastic sermon. Small church, about 50 persons, where everyone left the pews to hold hands in the isle for the Our Father prayer. I spoke with one
gent
who recommended, highly - specifically if it's cold out - to stop at the Liard Hotsprings. We'll see - sounds good but de-layering just isn't appealing. Off to get some food - Subway works - tables to set up the laptop and work on the maps. There I spoke with several workers - again the Liard Hotsprings was highly recommended. Well, sorry folks, I drove by. I'll probably regret it as he next time I'm through to stop it'll be commercialized (hopefully not).
Before the Liard was Lake Mucho (big) and a bunch of riding in mountain valleys (most speed limites are 100 kph - but that section was 80 with several marked curves).
The end of the day had me crossing into the Yukon Territory and the Sign Post Forest at Watson Lake.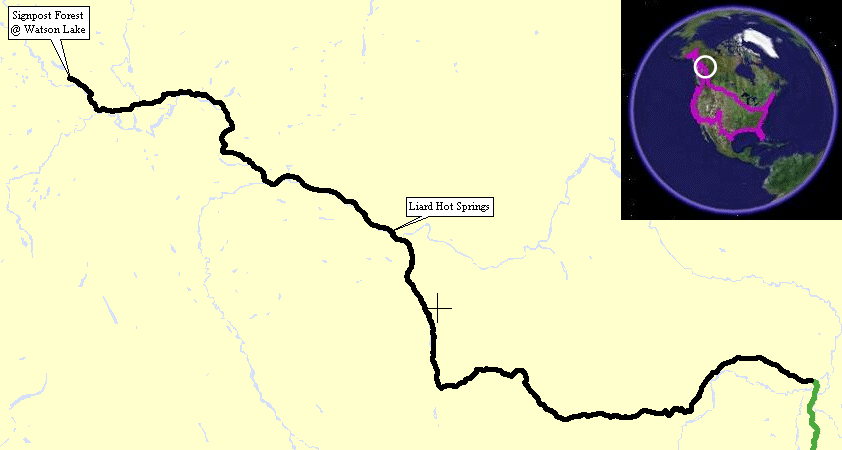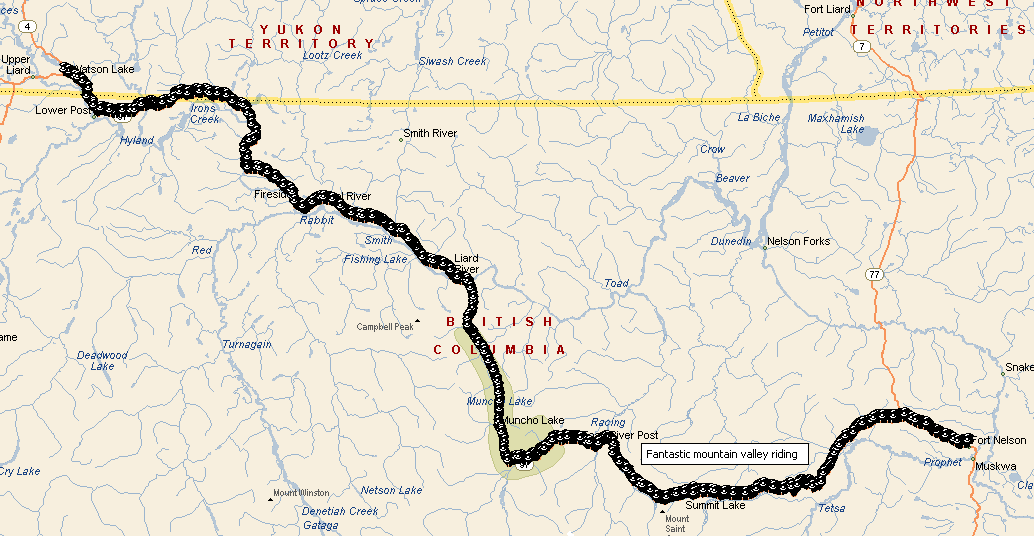 Video
Road, Cranberry? Falls, Sigpost Forest
2005-09-11.mpg
MPG, 7.9 MB, 1 min 52 sec
Video
Signpost Forest - ride around the whole thing
2005-09-11-signs.mpg
MPG, 9.3 MB, 2 min 13 sec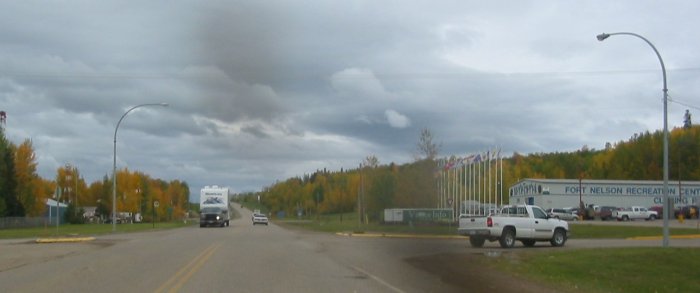 Overcast sky, wet roads.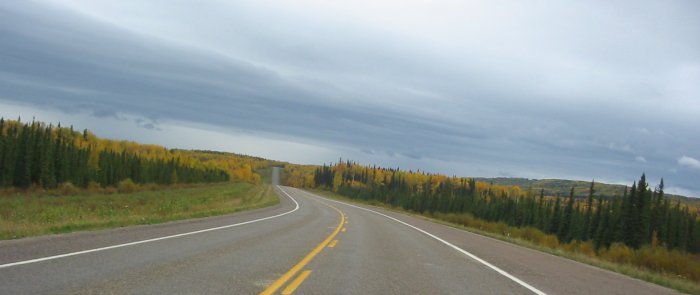 Here's a section (notice there are no painted lines) that is packed gravel (seal coating?). Not an issue to drive on - just a bit bumpy (leading to more fuzzy pictures).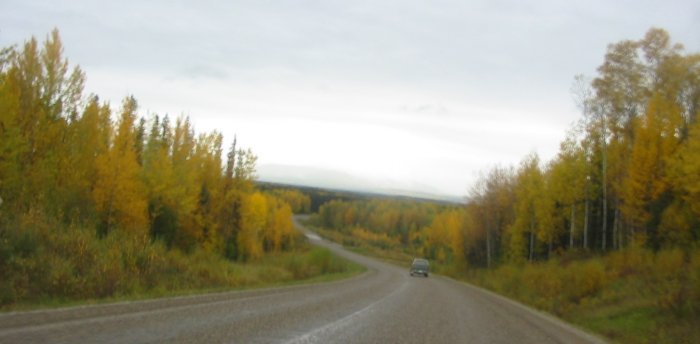 Panorama -
click for a larger size

Panorama -
click for a larger size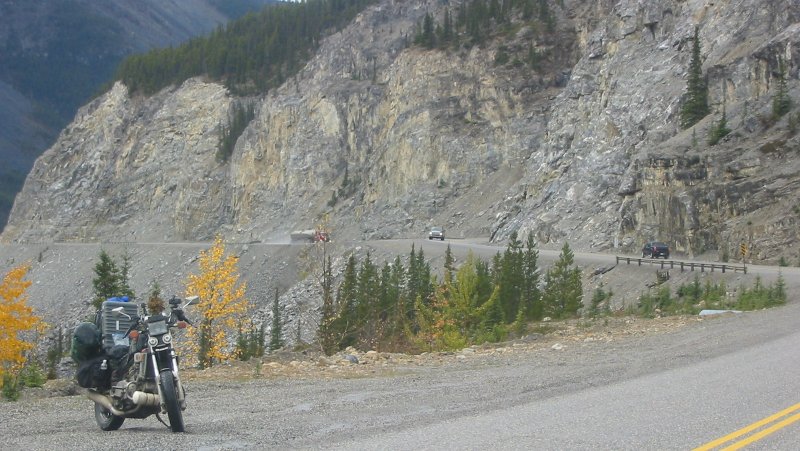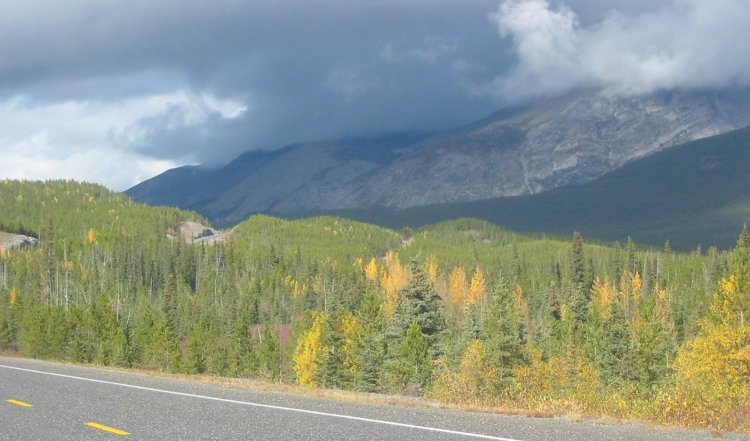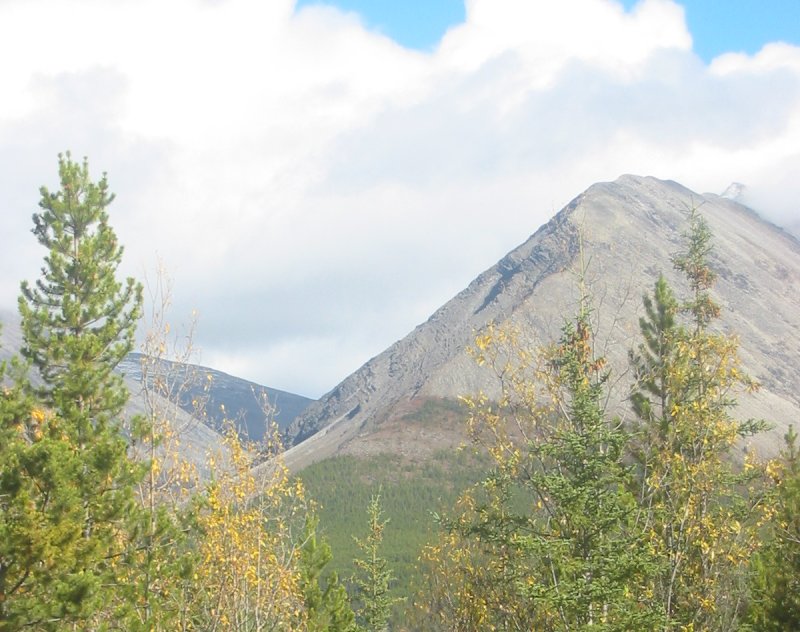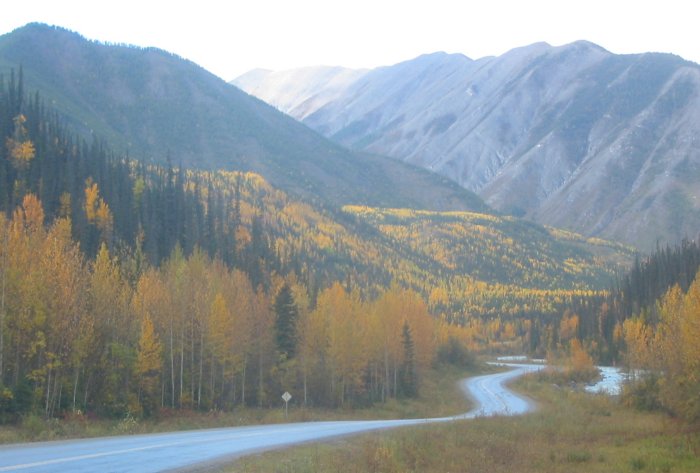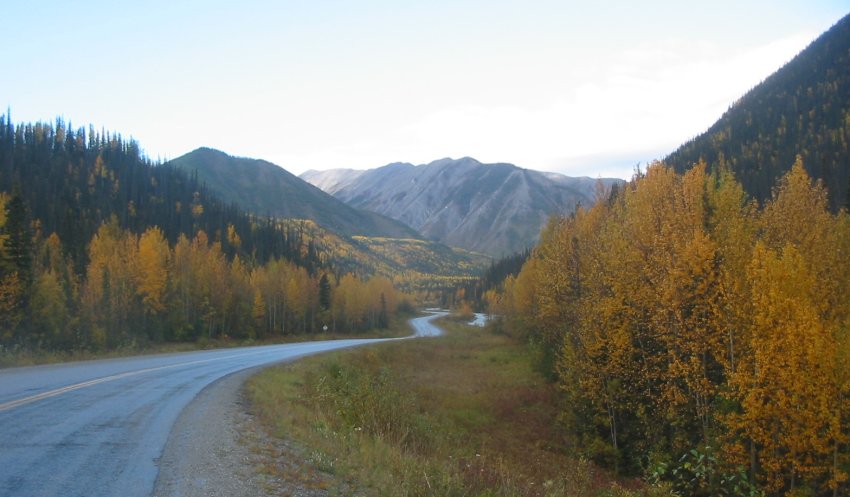 Buffalo grazing at the roadside. At one point there was a heard of 50 or so sitting off the roadside.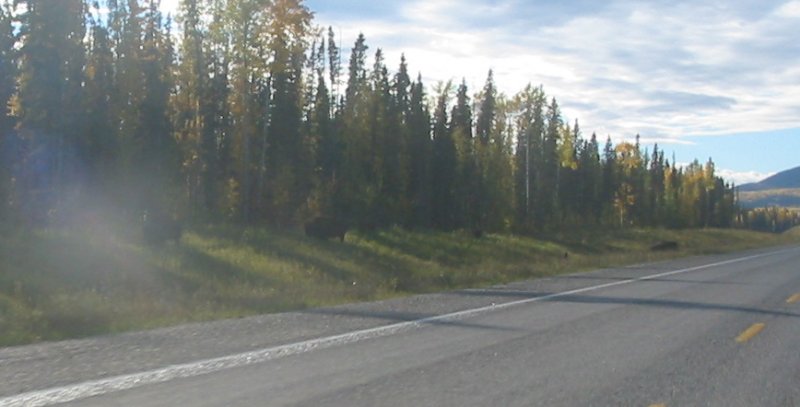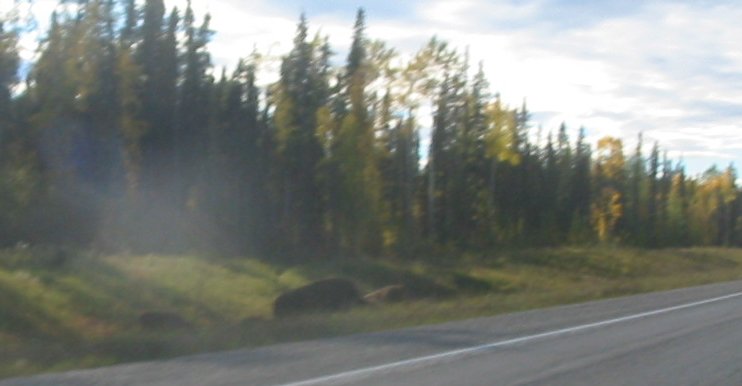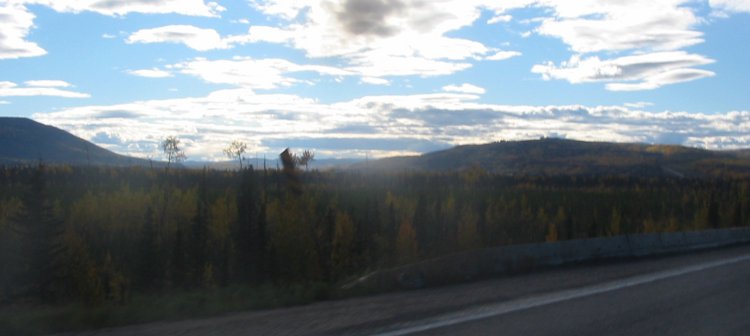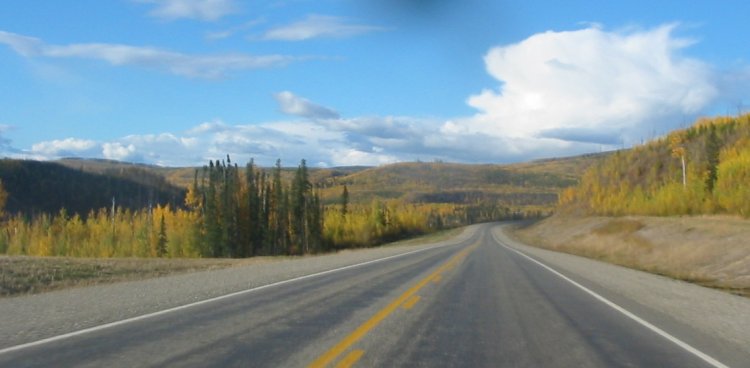 Cranberry? Falls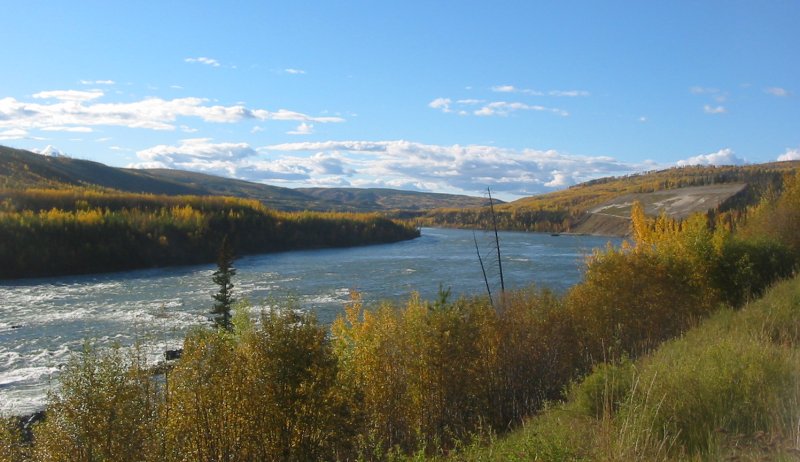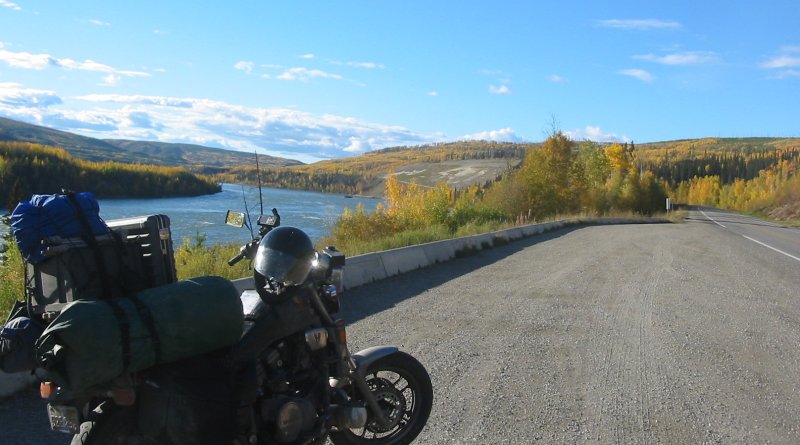 With on and off rain, wet roads, dry roads, the bike is gett'n dirty.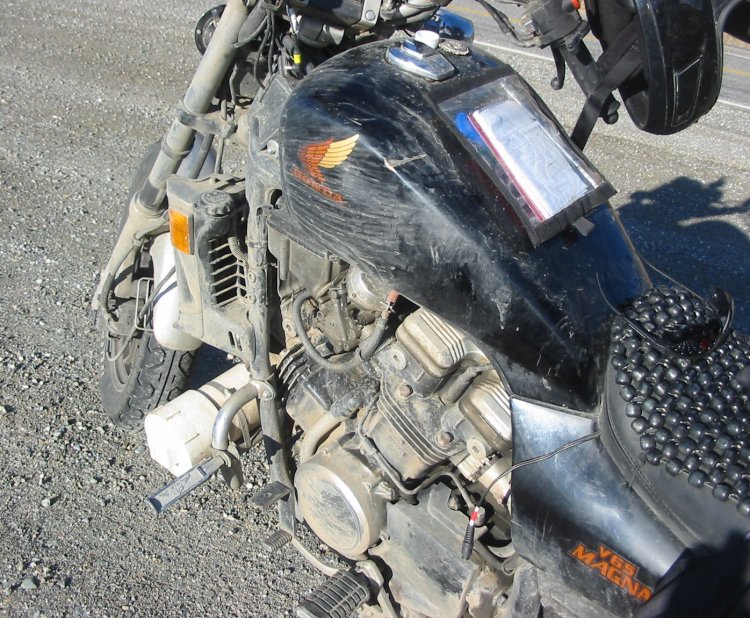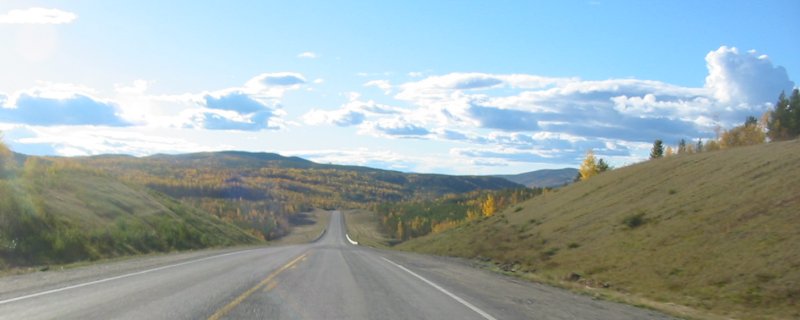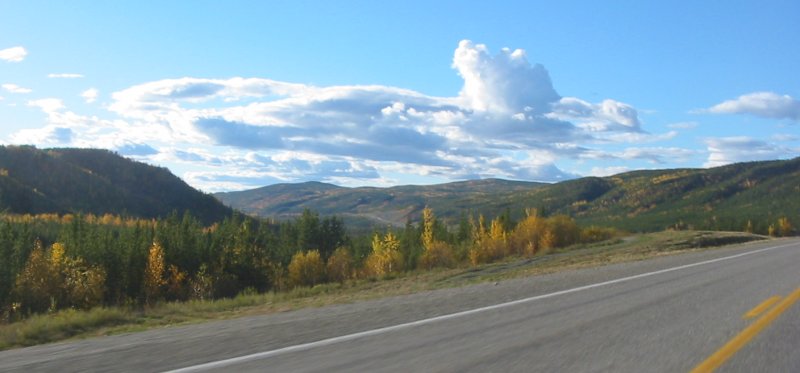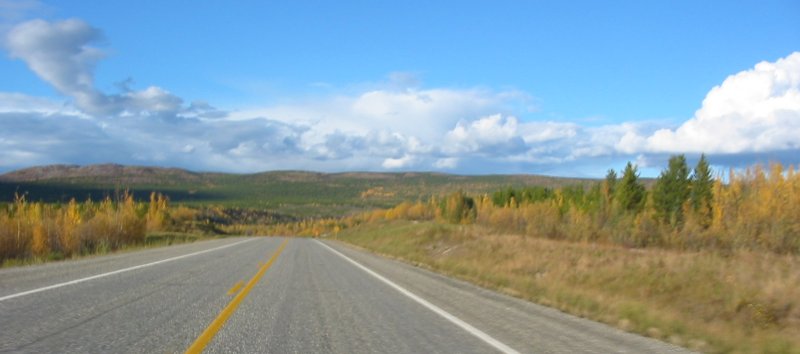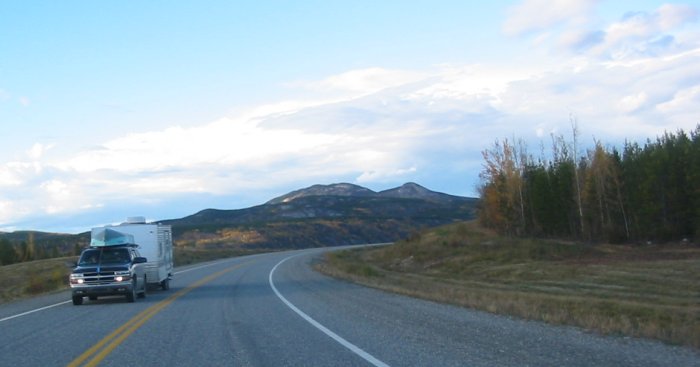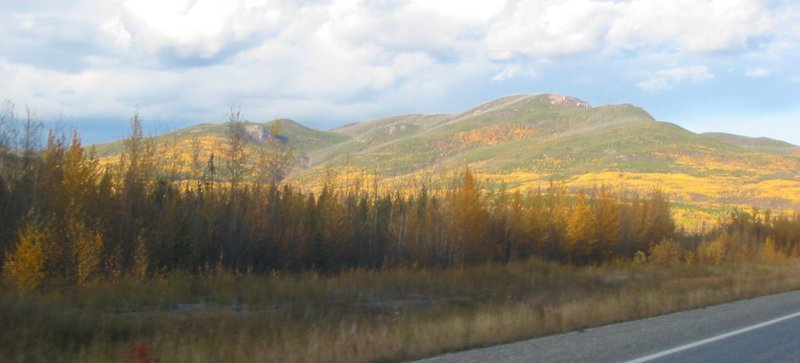 Panorama -
click for a larger size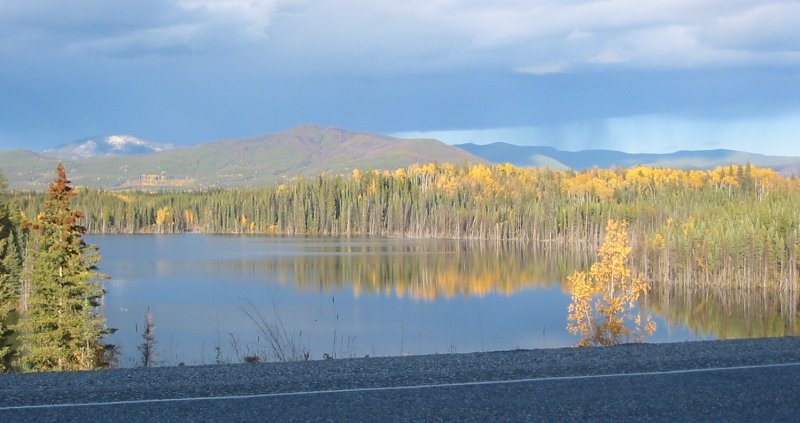 Signpost forest at Watson Lake, Yukon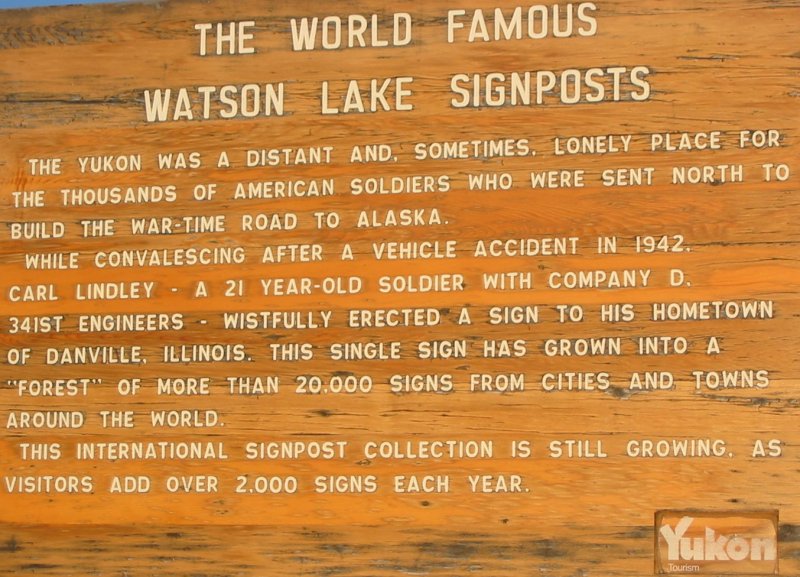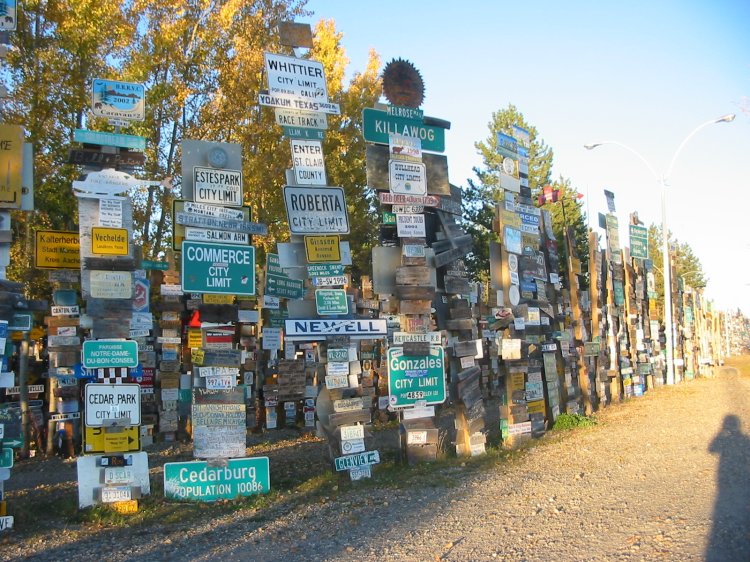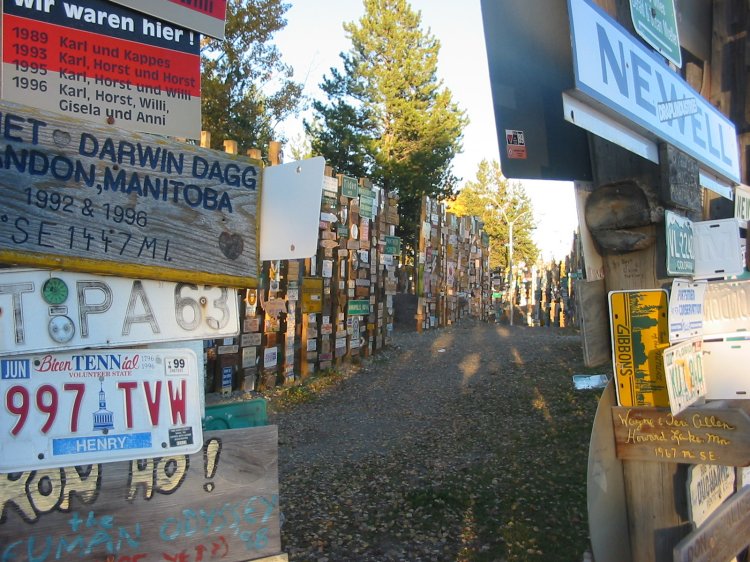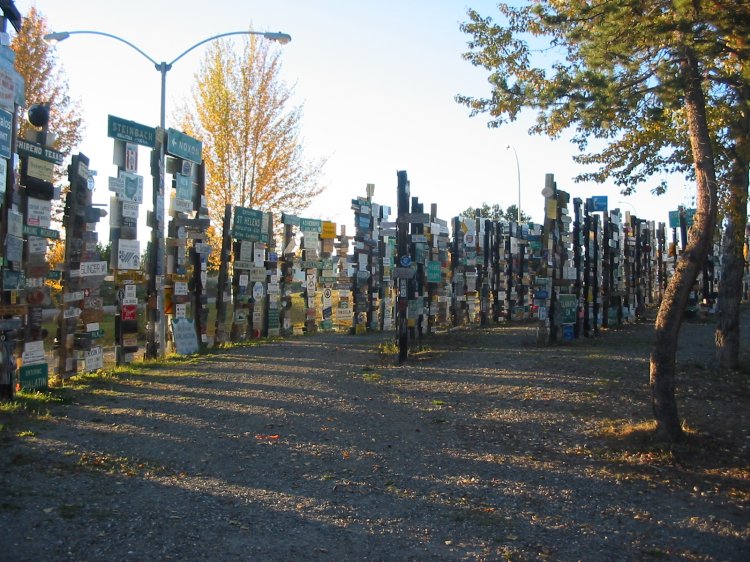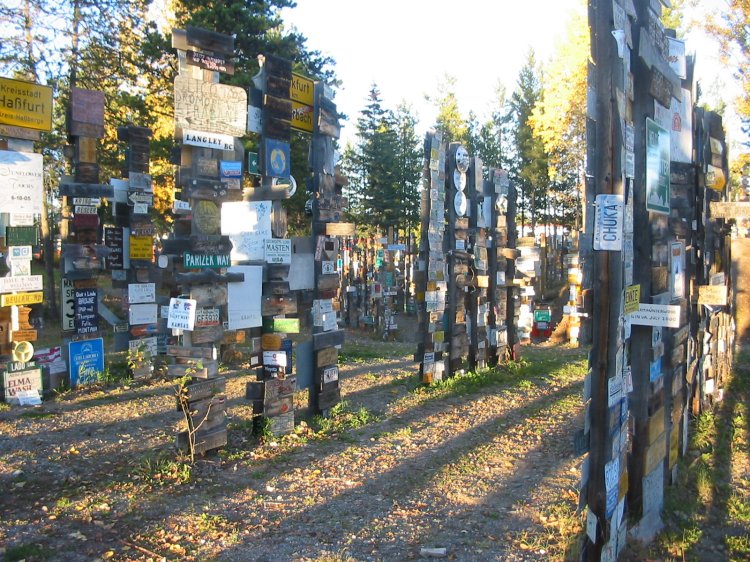 Hmmm - Fennimore - how probable is that for Fennimore, Wisconsin. I have relatives from there. Probably, the town website shows a population of 2500 (Sep 2005).