Sept 10, 2005 - Saturday
Grand Prarie, AB to Fort Nelson, BC
This route went through areas that reminded me of Wisconsin - some farms on rolling hills, some (well - a lot - specifically near the uppper half of the day) running through large forest tracts. The map shows a spot "Flat tire". I passed a pickup with a fifth-wheel tiple axle camper sitting in a pullout. A
gent
was working under it so I turned around to see if he wanted any tools or help. Well - yes, kinda. He had everything - and more - at hand - except the tool needed to lower the spare tire from underneath the bed of the truck. Just a Torx or Torx like socket or driver. This part should be included with the base truck's toolkit. The tool that was included just didn't work. We tried some different things but to no avail. Certainly no Verizon coverage out where we were. In the end I went my way in search of a Ford pickup - hoping to find the needed tool. About 10 miles down the road, after stopping at another truck, I came across a similar pickup. The owner nicely stopped but was unsure if he had the needed tool. He said that he'd be sure and stop to see if he could help. For now - that's all I know. The owner said he'd e-mail me with the outcome. Hope it worked out well.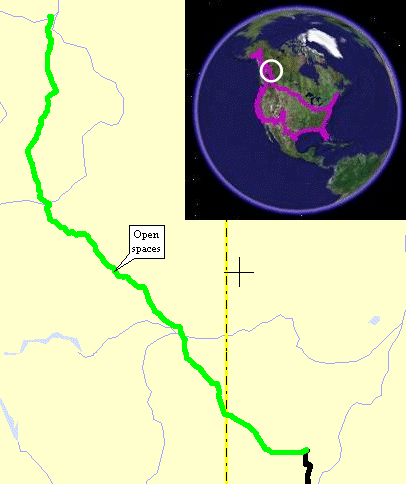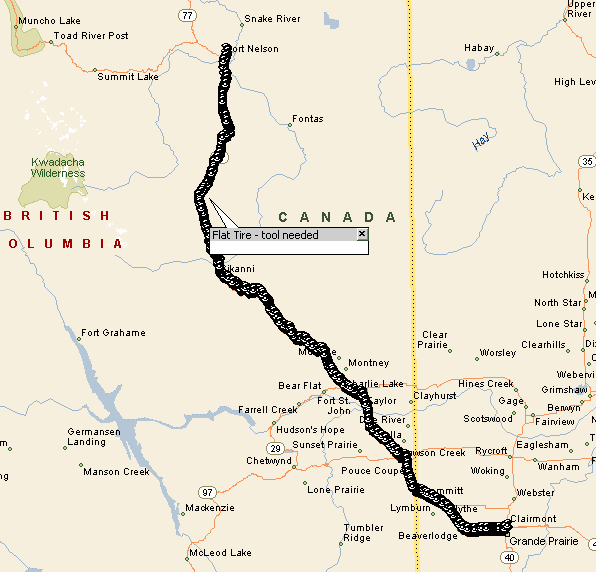 Beaverlodge, AB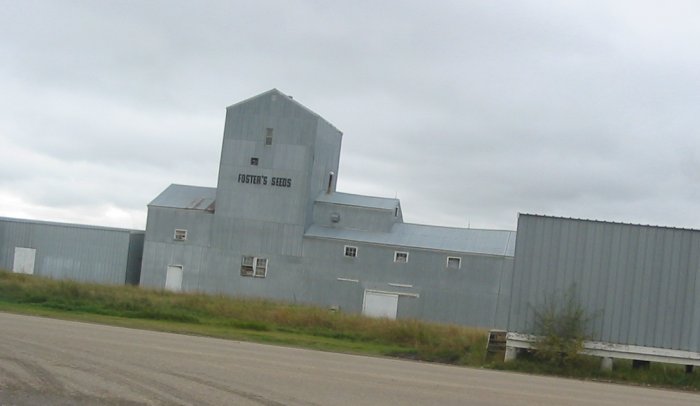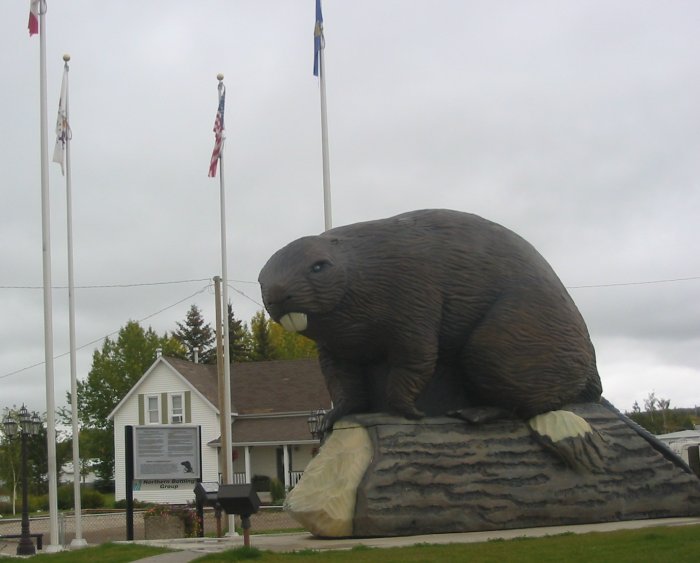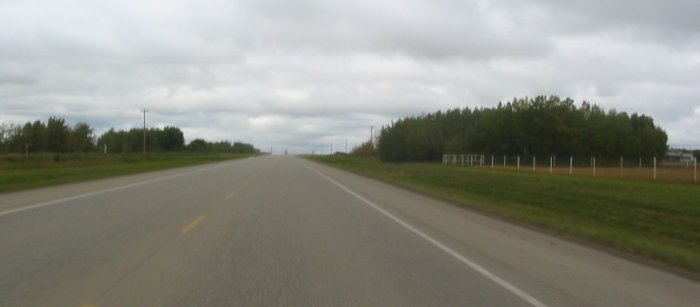 Farms - small rolling hills - reminded me of Wisconsin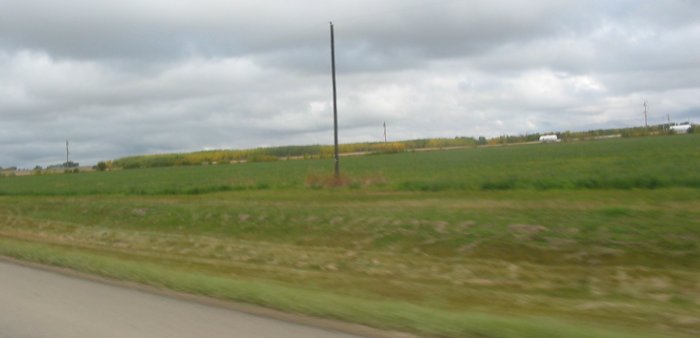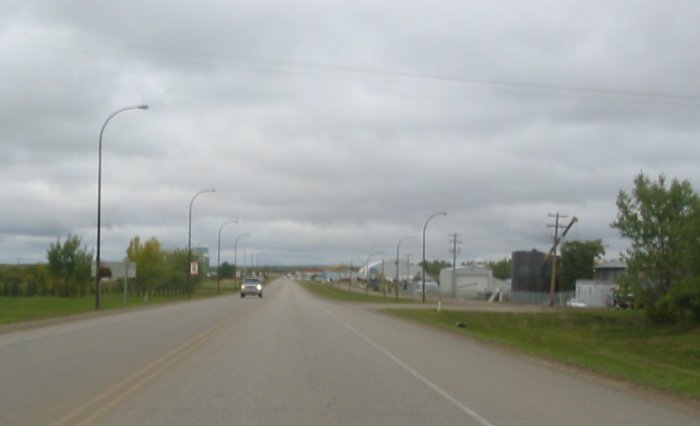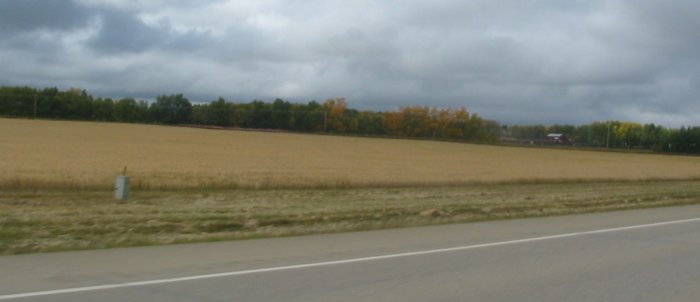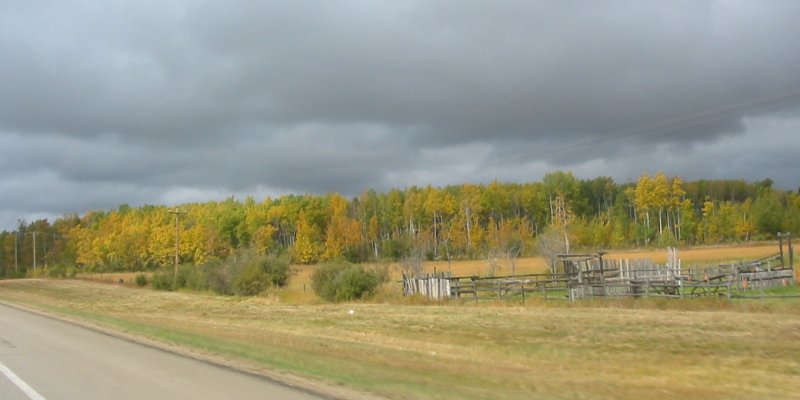 Back to the tree lined route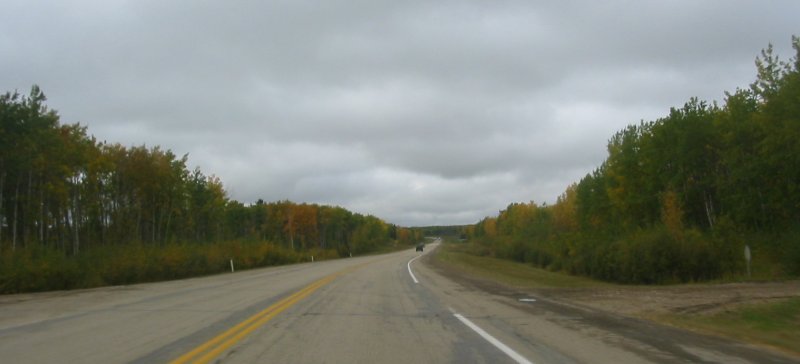 I turned around to get a shot of the BC sign - so why not get one of an Alberta sign...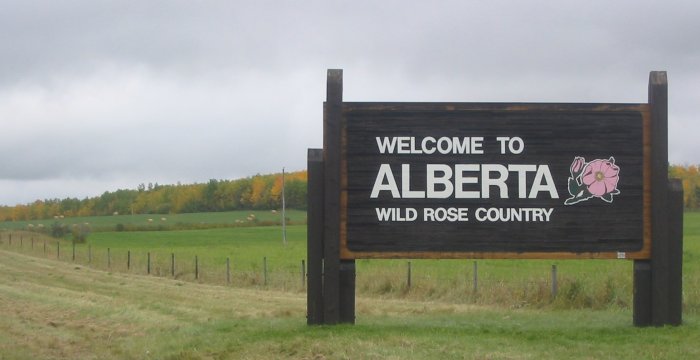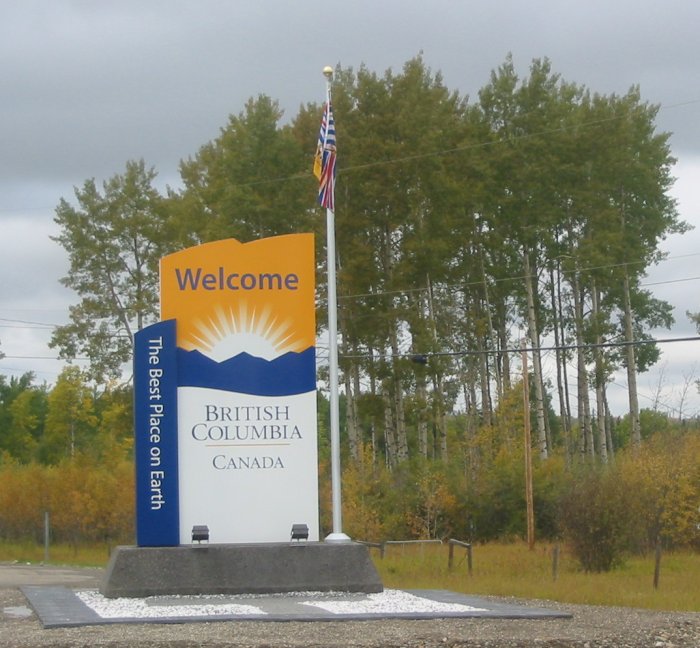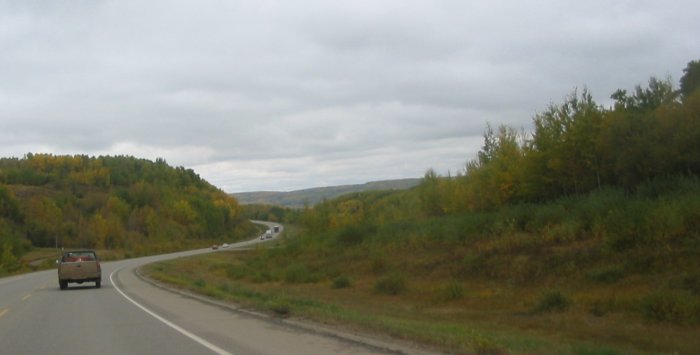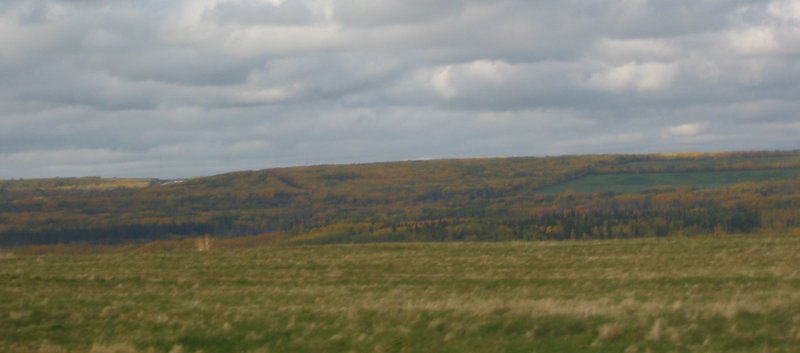 Rounding a corner - dropping into a valley and the town of Taylor