Sept 9, 2005 - Friday
Hinton, AB to Grand Prarie, AB
Not too many miles today - it was a drizzly, cold overcast day. No plans to tent camp either. The heated Warm-n-safe jacket liner ROCKS!! I could not keep it at full blast as it would roast me. Having it turned up though helped to keep my hands warm (at least I'd like to think so). The VistaCruise throttle lock also rocks. Setting the throttle allowed me to relax the right hand to help blood flow / warm fingers. The ride was about 1.5 hours to Grand Cache and about 2 hrs to Grand Prarie. Long stretches on trees, trees, trees - fantastic. A nice chat with a
gent
at Grand Cache was a welcome break in the rainy day.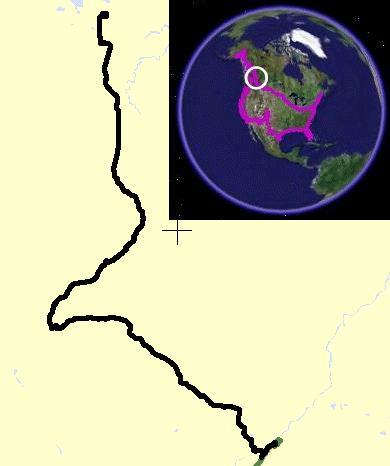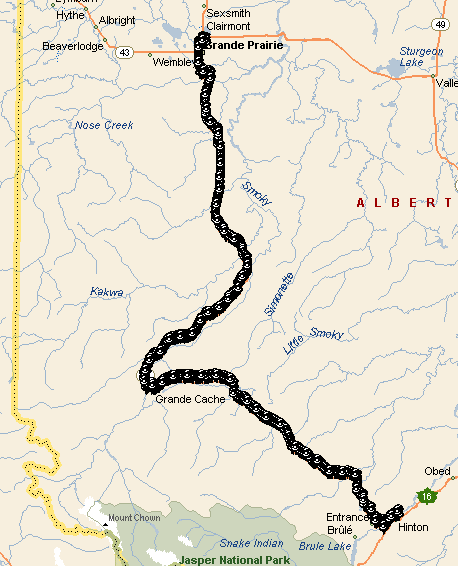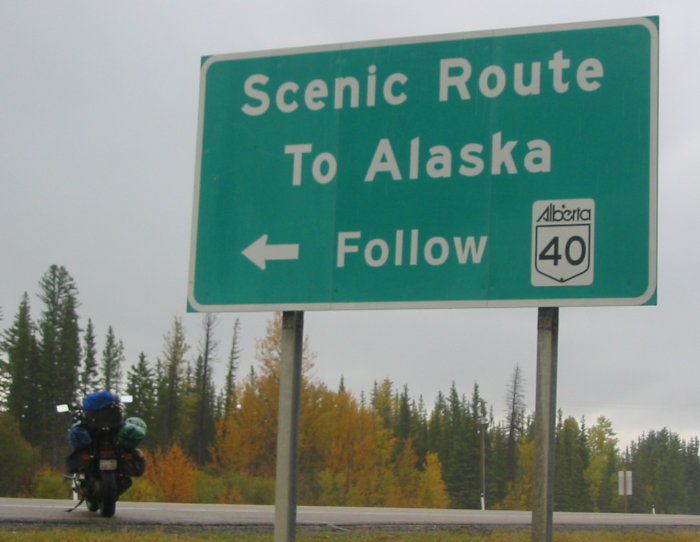 Even with overcast skies I had to take a few pictures.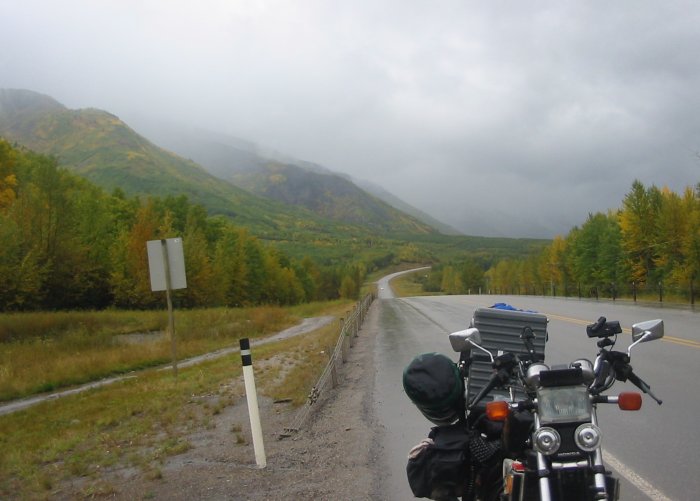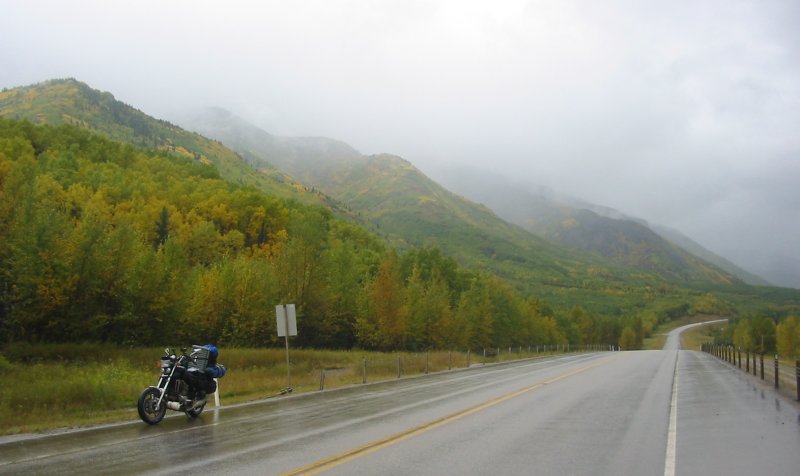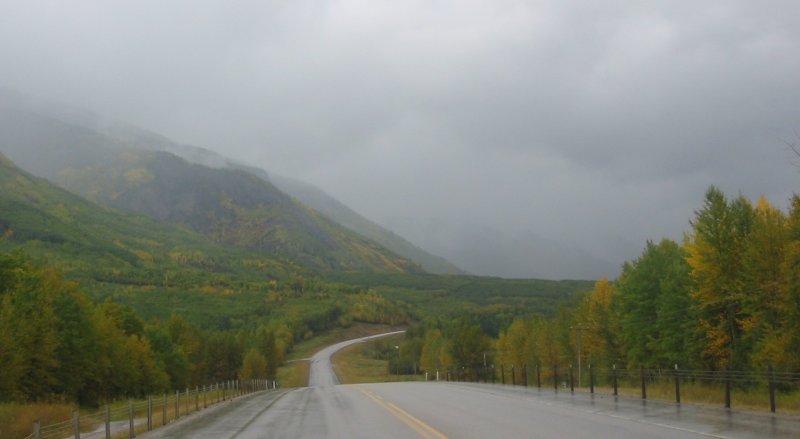 Gritty, muddy...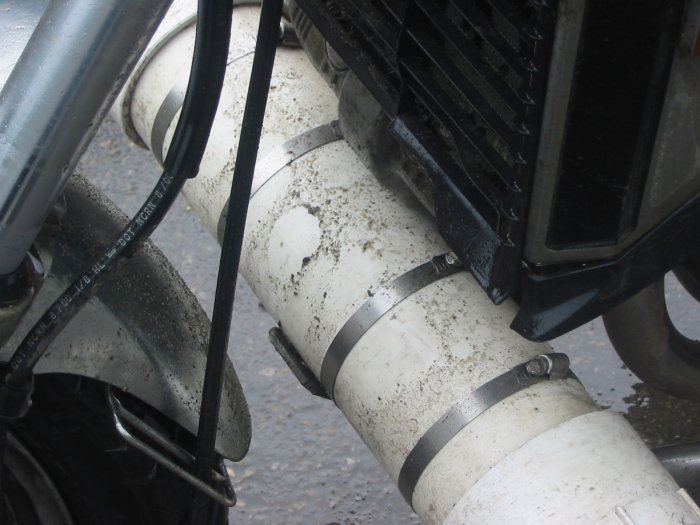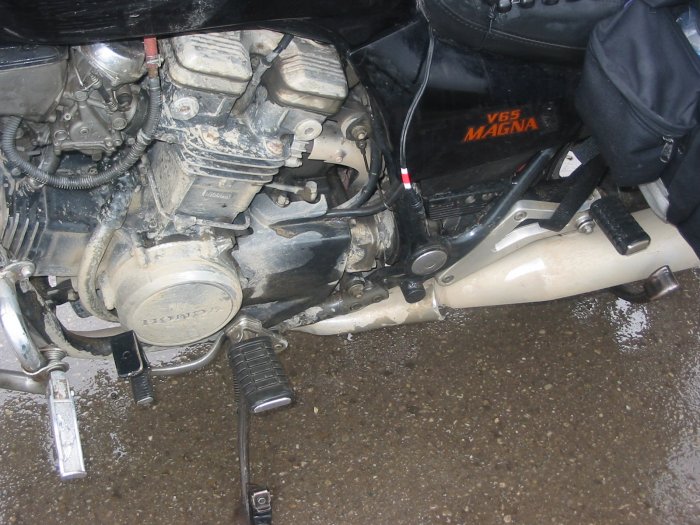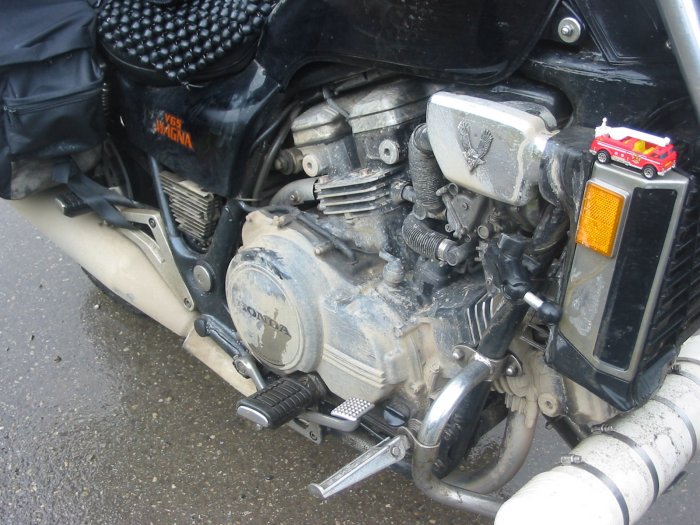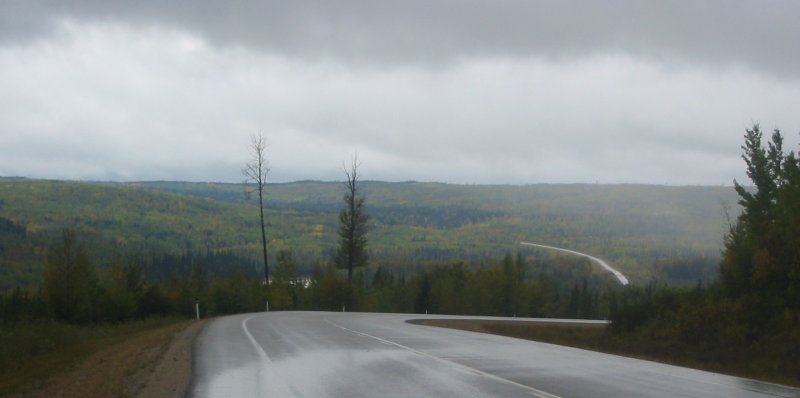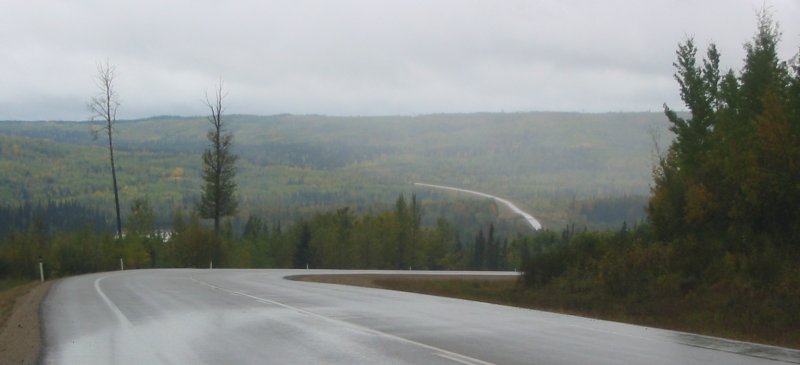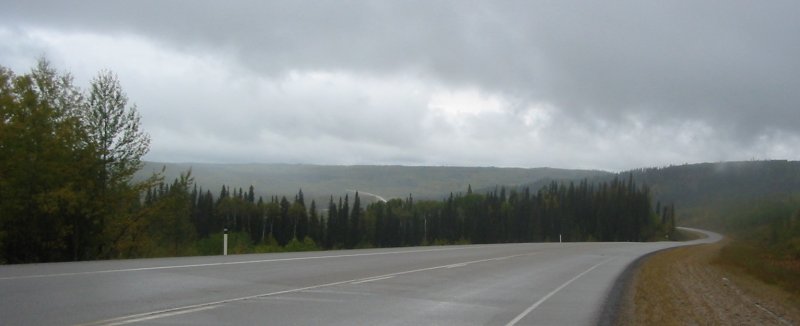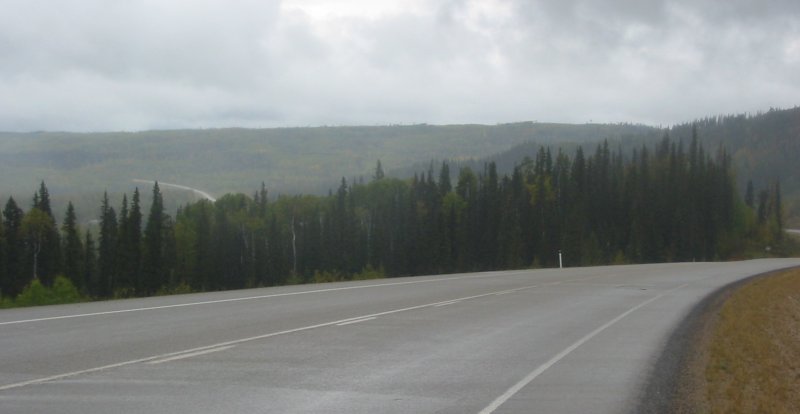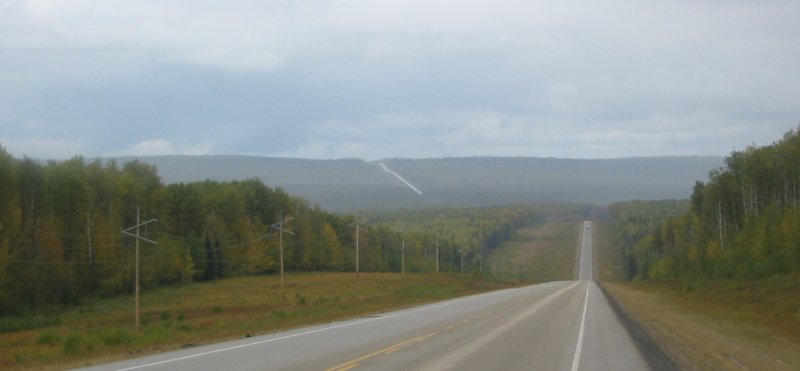 Awww crud - it's back. Water pump drips.
I replaced the gasket before I left - it started to drip on a trip last year but hadn't dripped since. The pump bearings felt great when I did the gasket. Today was a bit of 5K - 5200 rpm running which is not where the bike often runs at (5500 has a bit of vibration) so I'm wondering if running lower rpms (shifting into 6th) will prove to be better for the pump. Last time I had no issues with loosing much coolant, nor with issues of coolant coating the rear tire. I'll pick up some coolant tomorrow and monitor the issue.