Sept 8, 2005 - Thursday
Banf, AB to Hinton, AB
What a ride - fantastic scenery. The first half of the day was semi-clear and dry. The second half of the day was filled with spotty showers - no cameras or pictures.

It was a nice place but it was also a cold evening. I awoke a couple times to add some layers but all was fine. Since I ran the prior web update on laptop power the battery was nearly empty. I found an outlet in the washroom that I could use so in the morning I headed in there and plugged in. A quick transfer of GPS track log and route information and I was off.

I did a quick sightseeing stop near the campground then headed for a drive through of the town. Perhaps similar to the town of Jackson (Hole), WY. From there I headed up to Lake Louise - the water is a stunning color and it is cold. The ride from Lake Louise up to Jasper was just fantastic. It would be better if it was not raining and overcast - I'd like to revisit and spend some time here.

Video
Banff, Lake Louise, Up to Jasper, Past Jasper
2005-09-08.mpg
MPG, 19.2 MB, 4 min 36 sec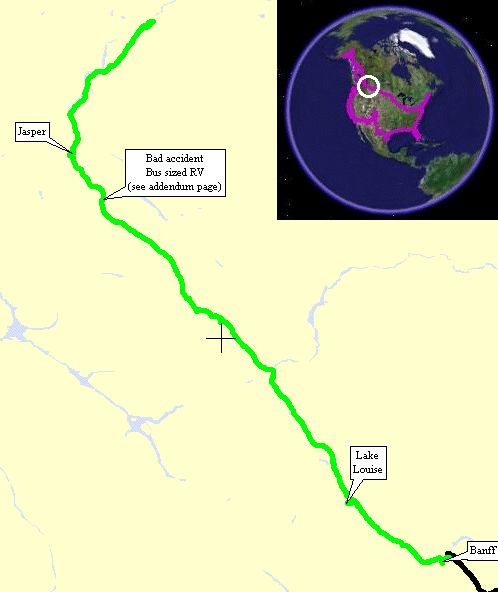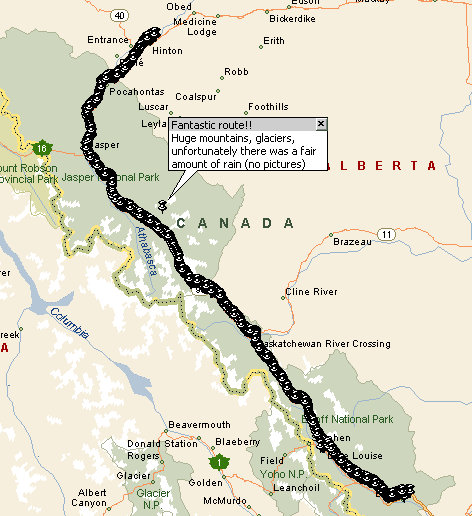 Downtown Banff - tourist town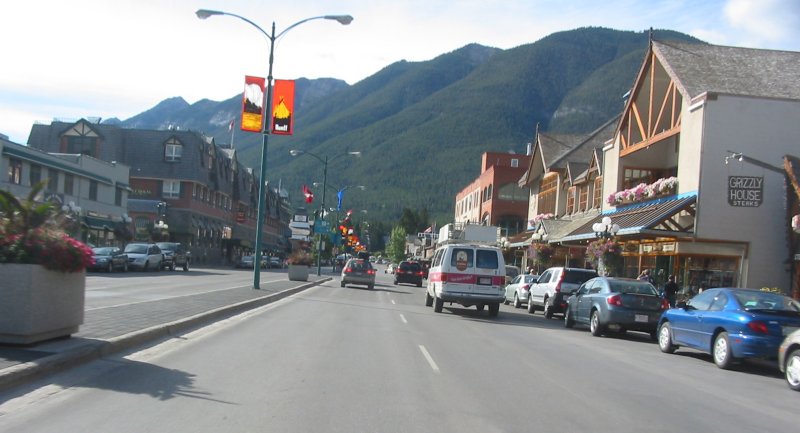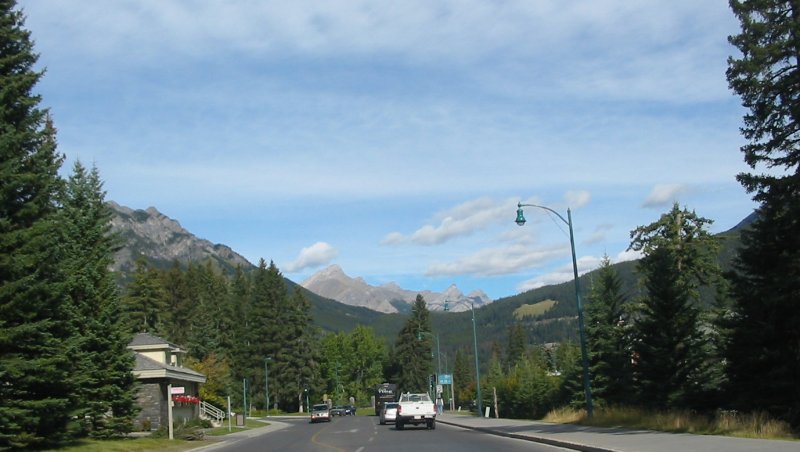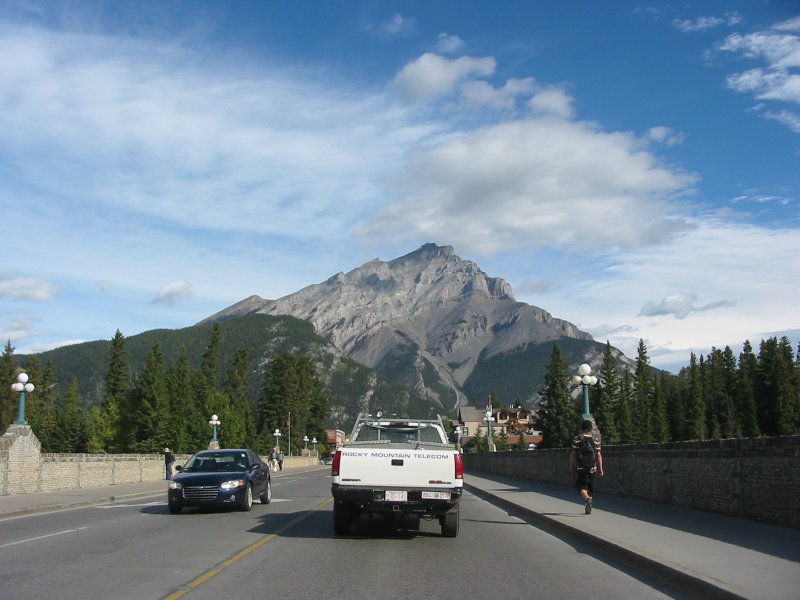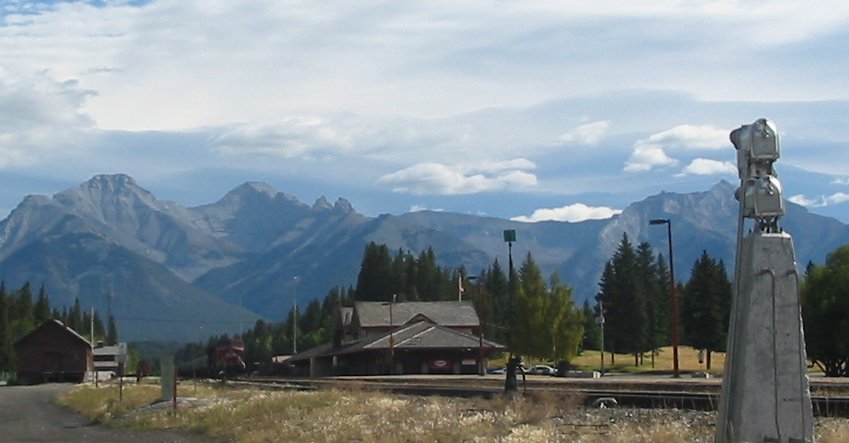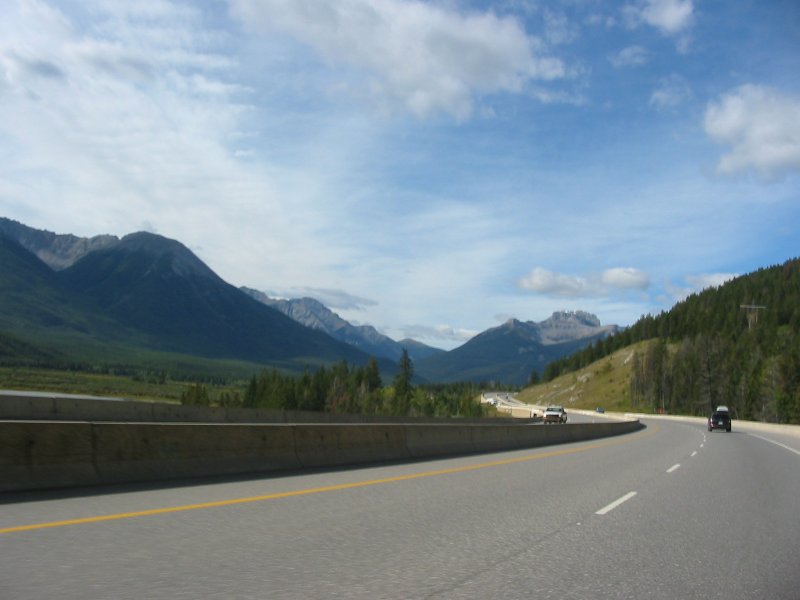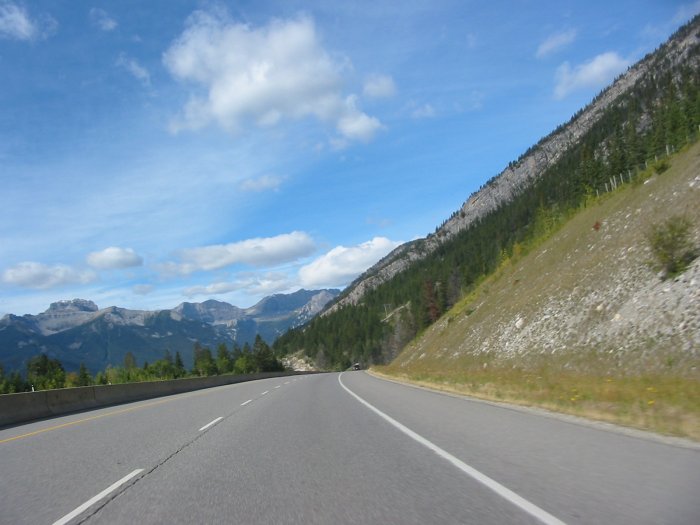 Scenic Hwy 1A to Lake Louise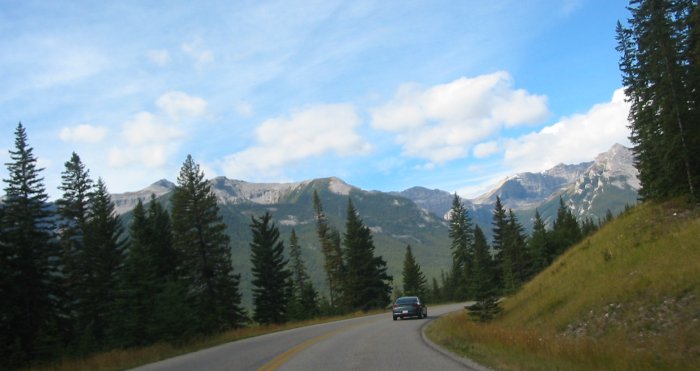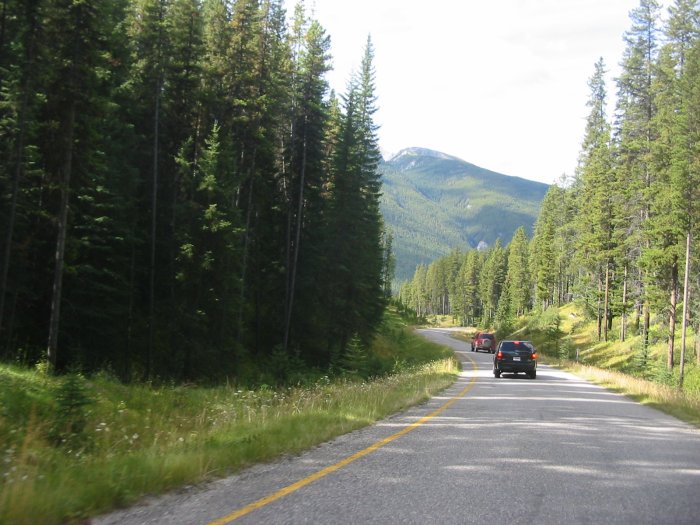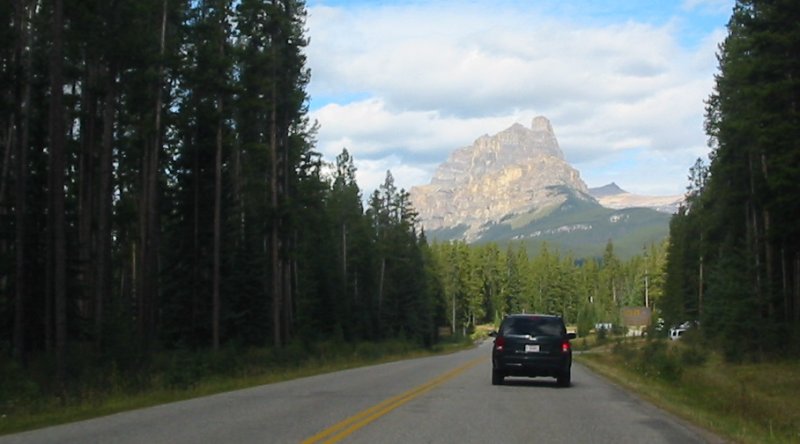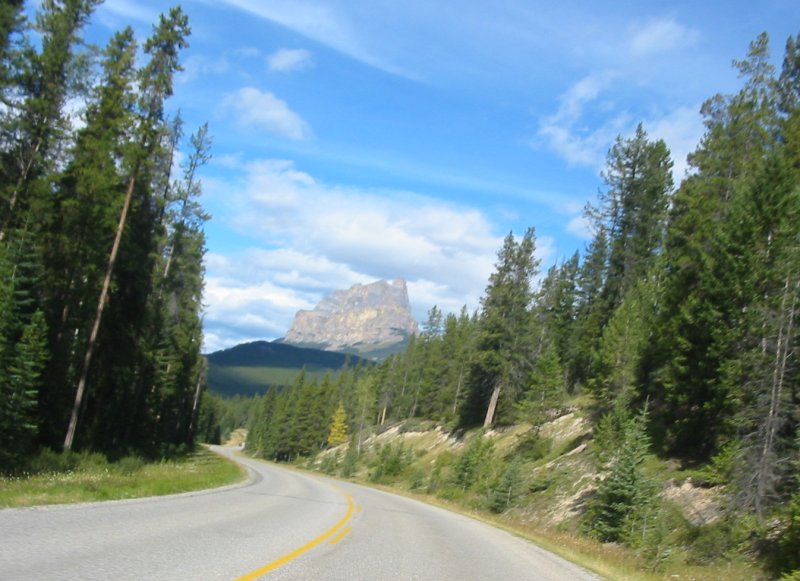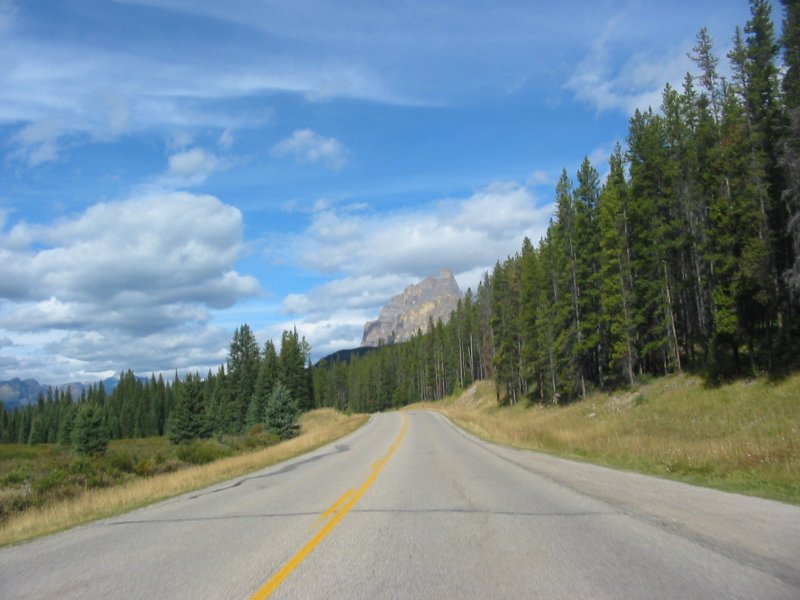 Castle Cliffs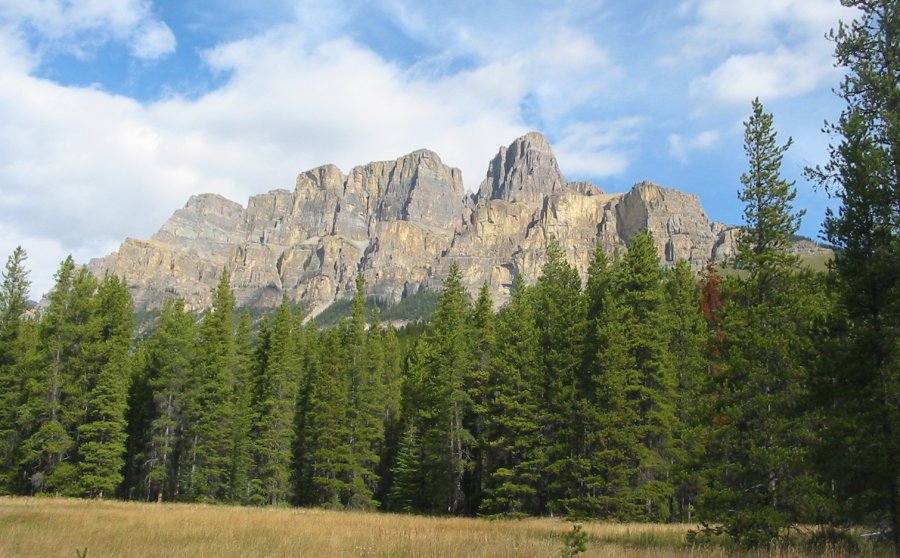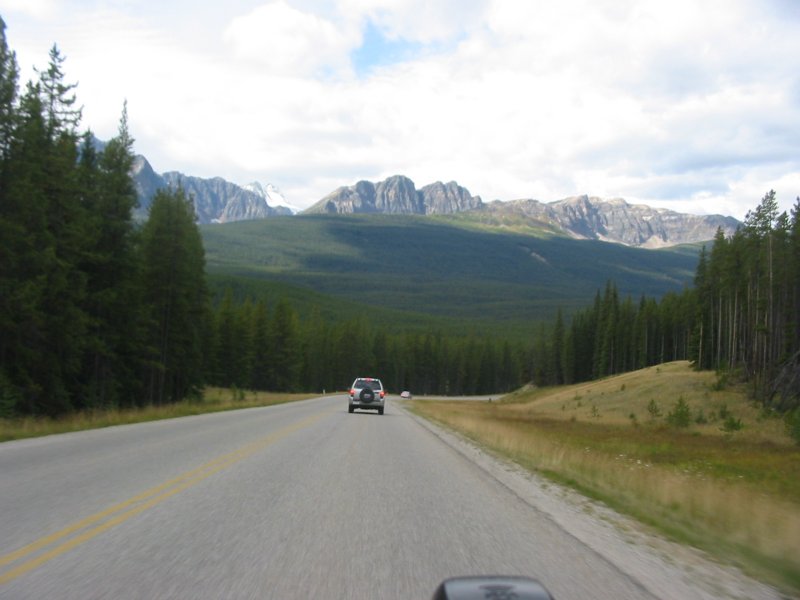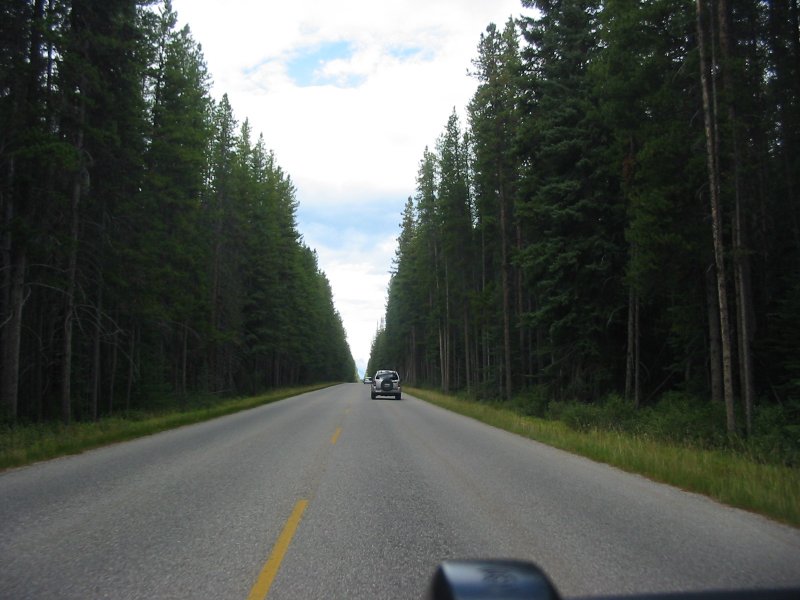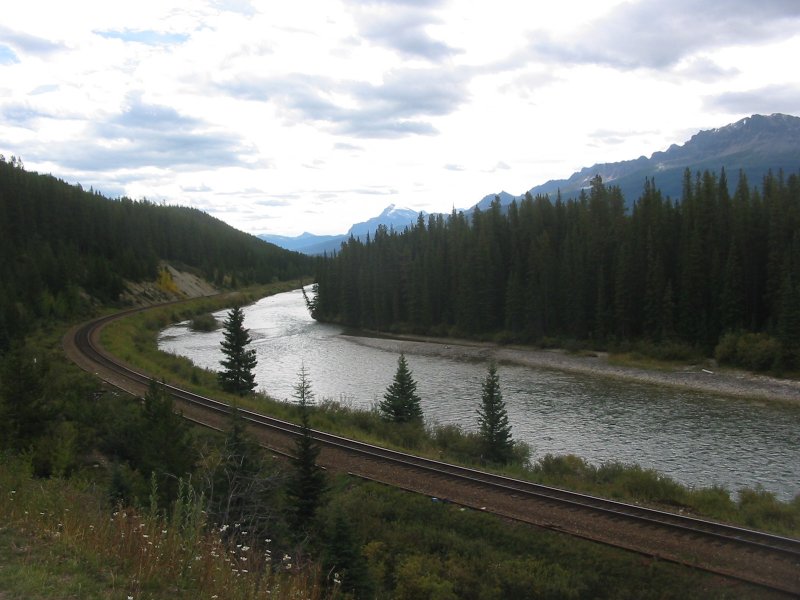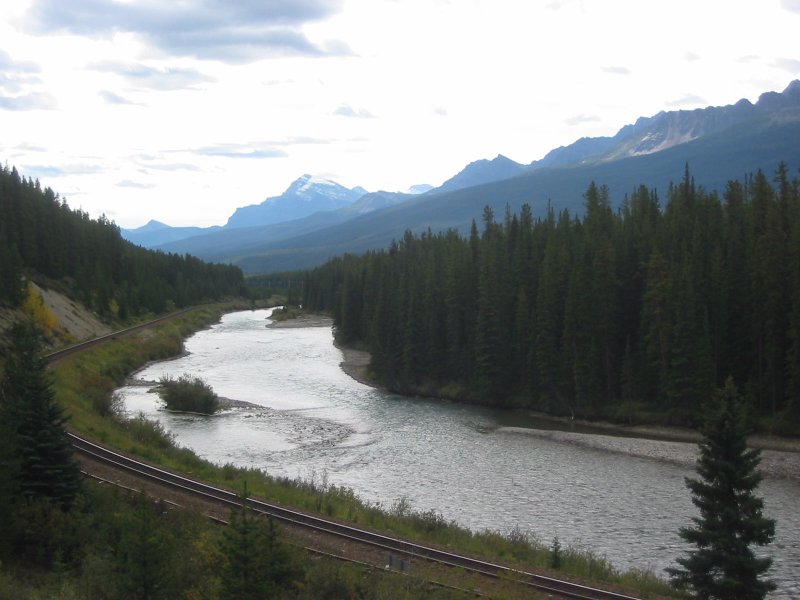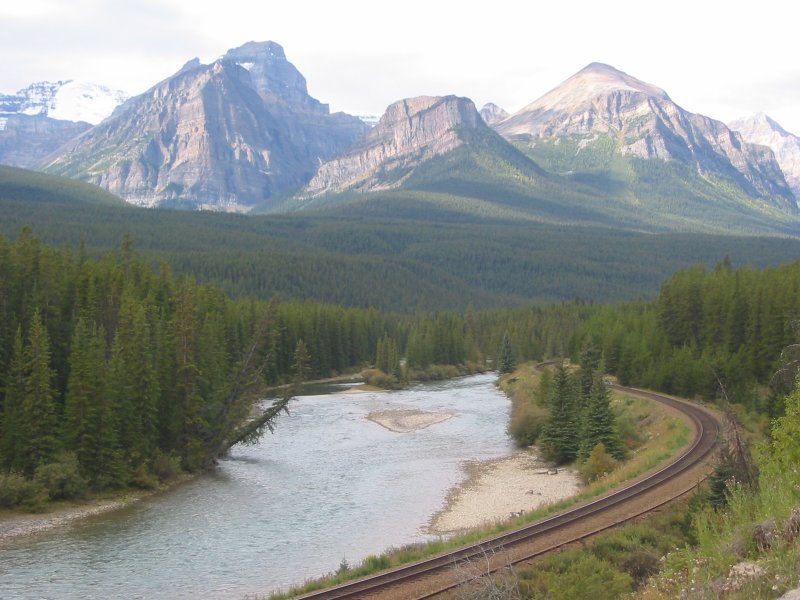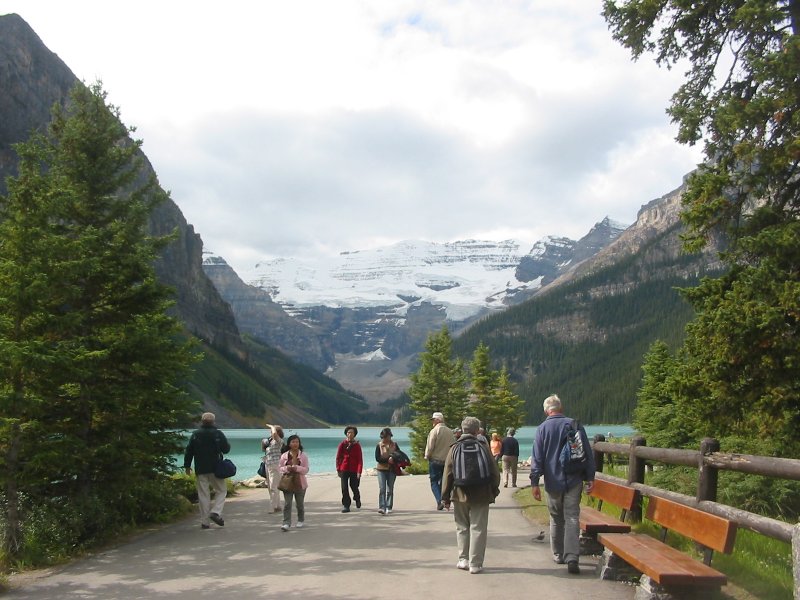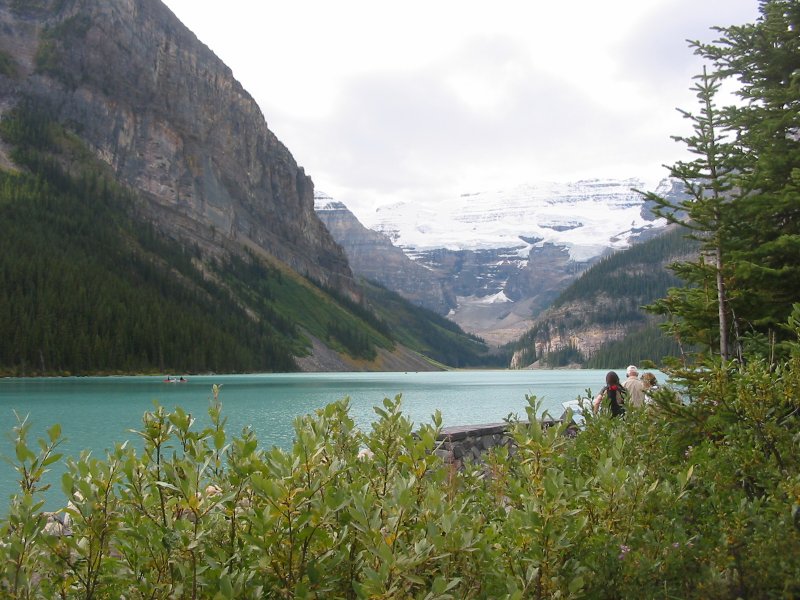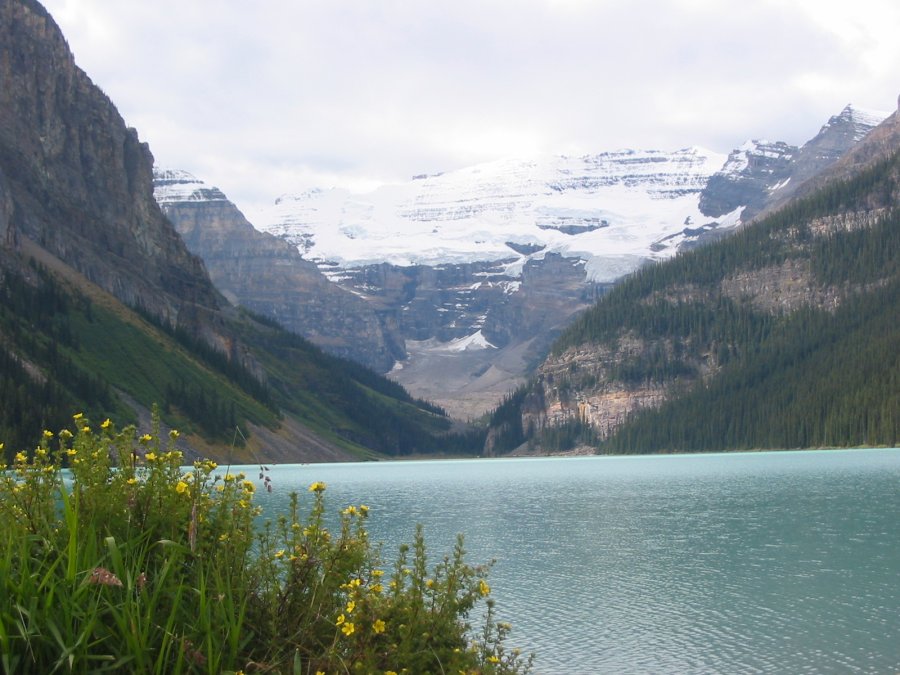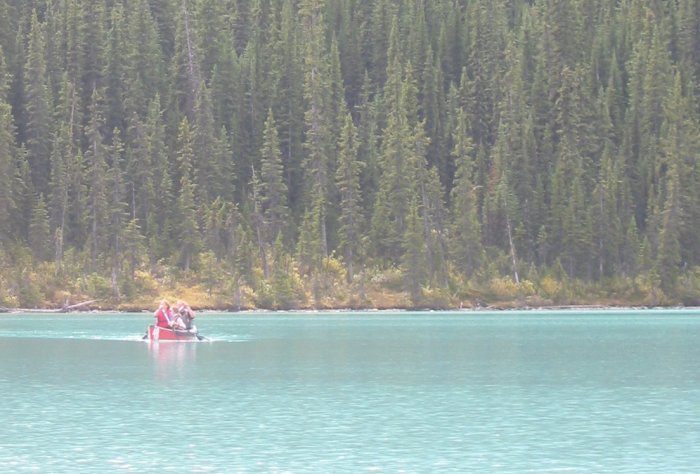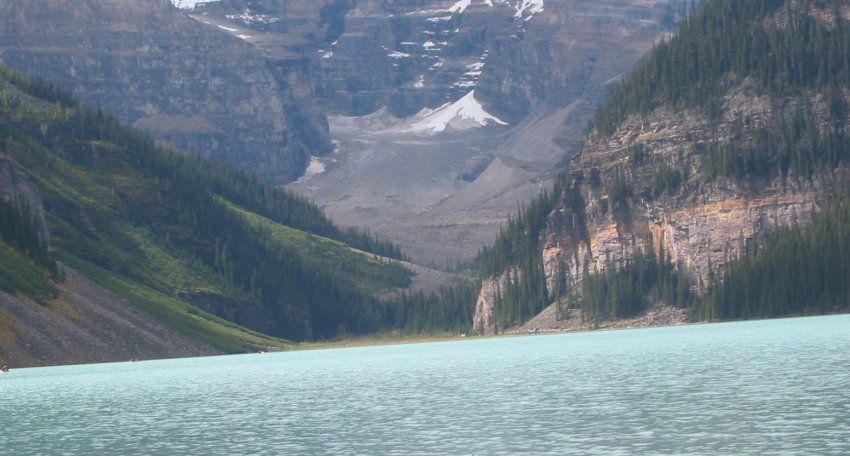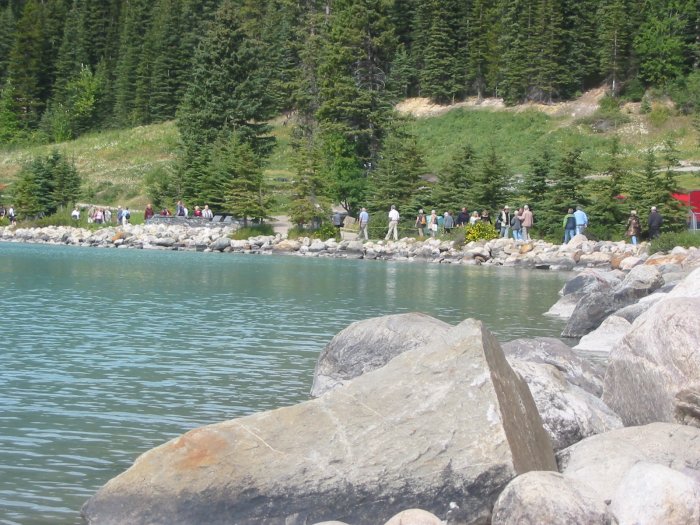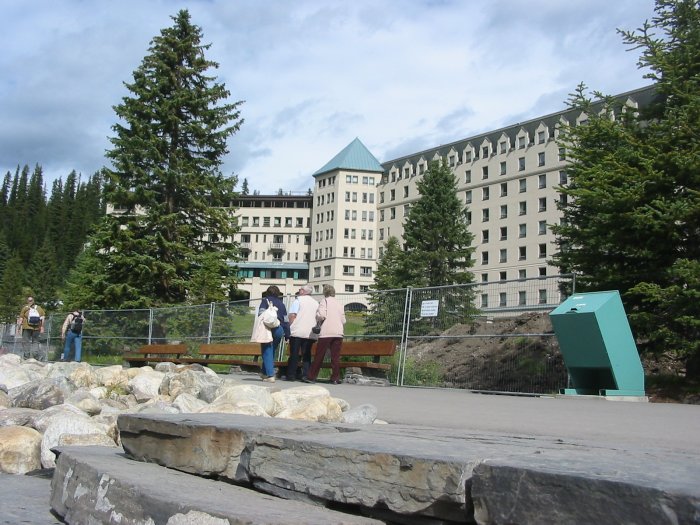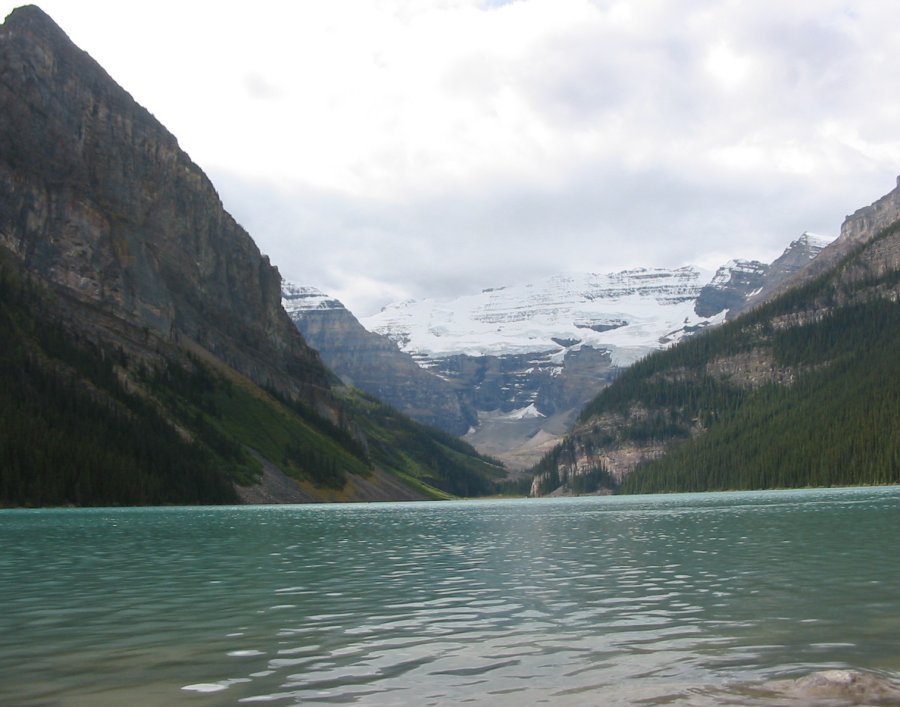 Yep - the water is cold!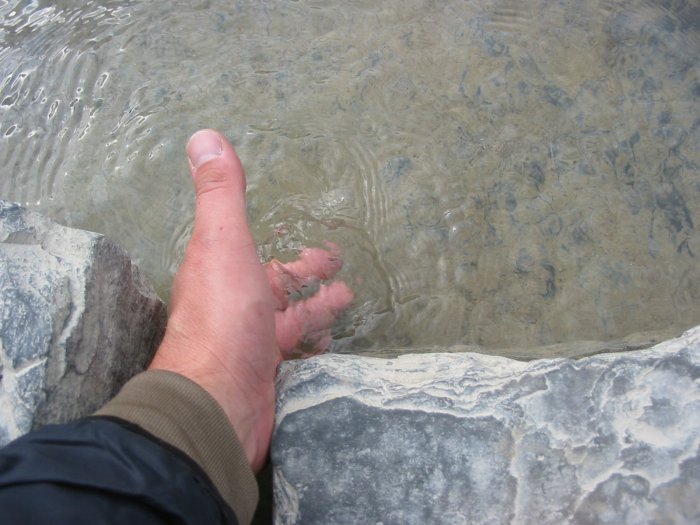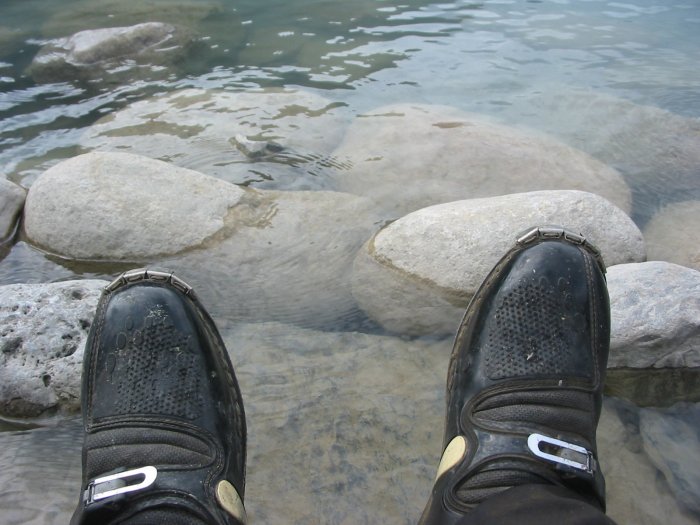 Hwy 93 up to Jasper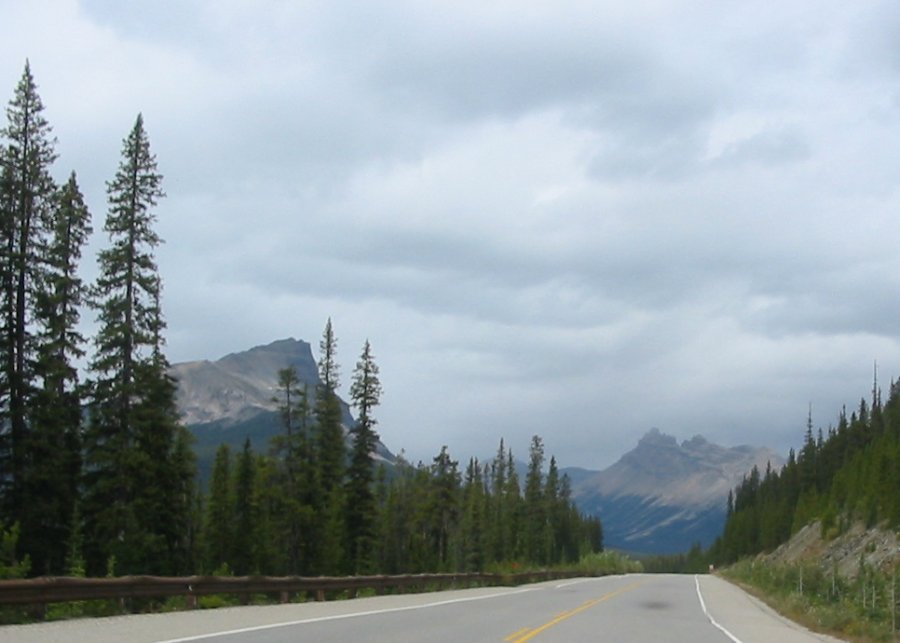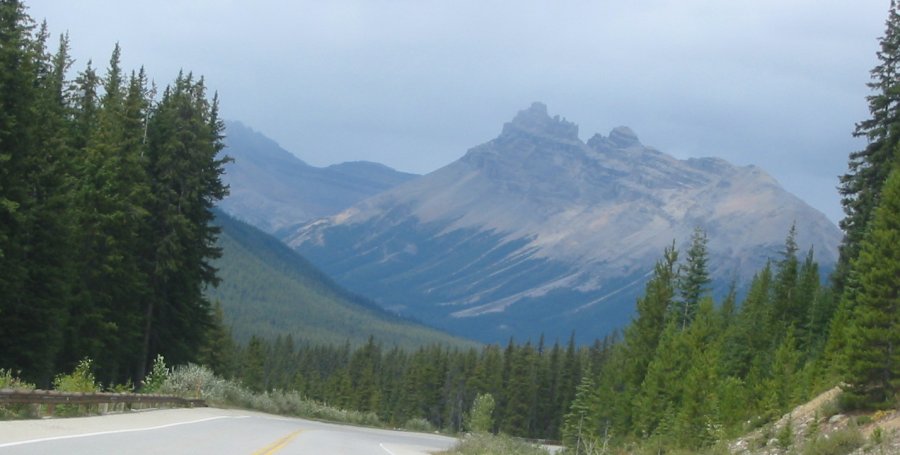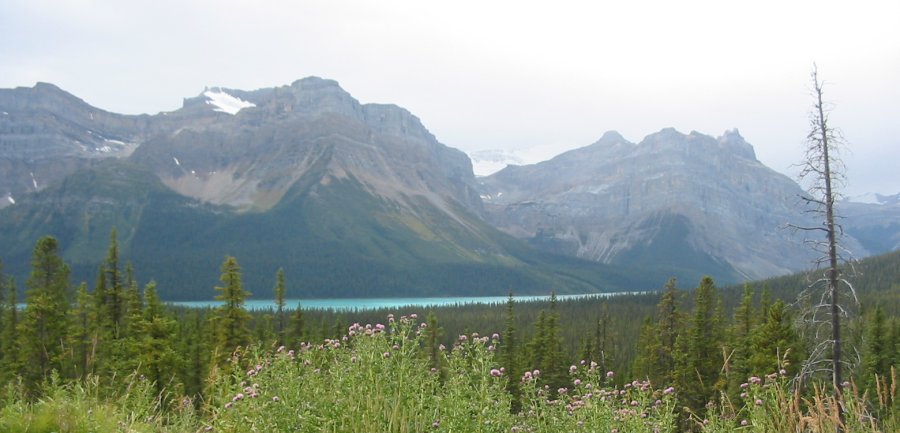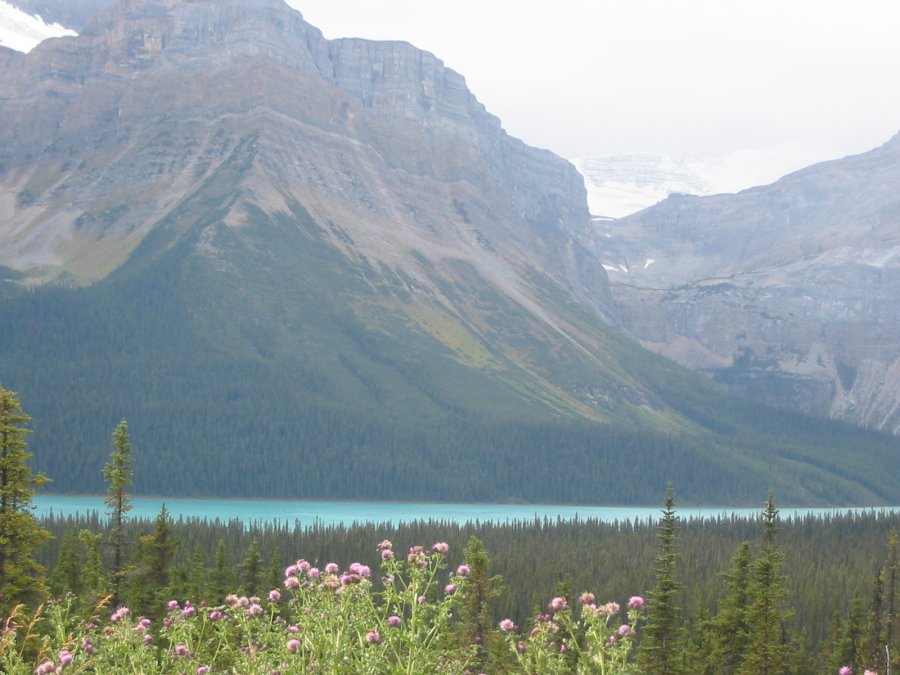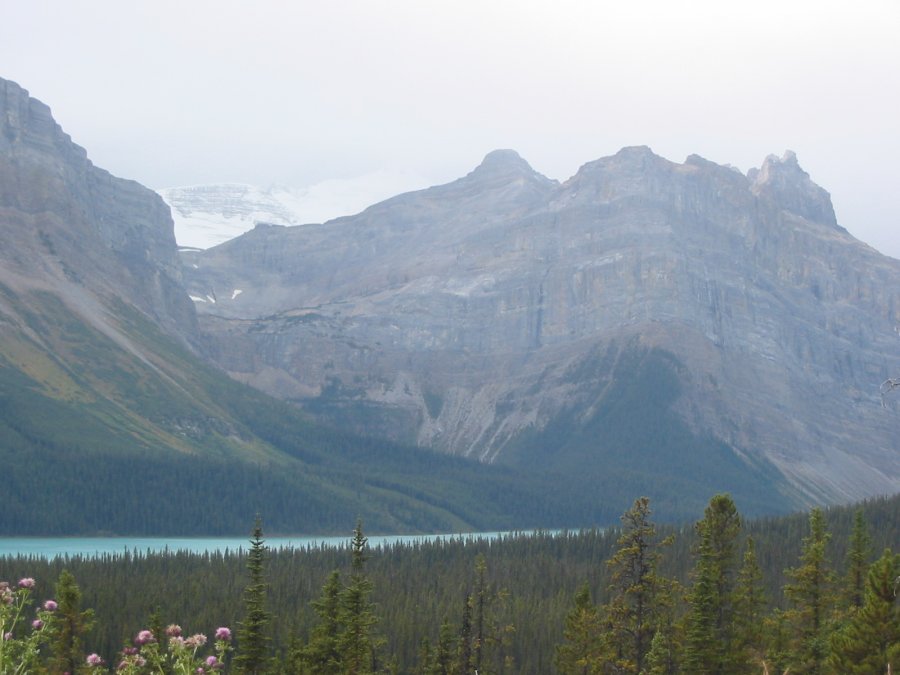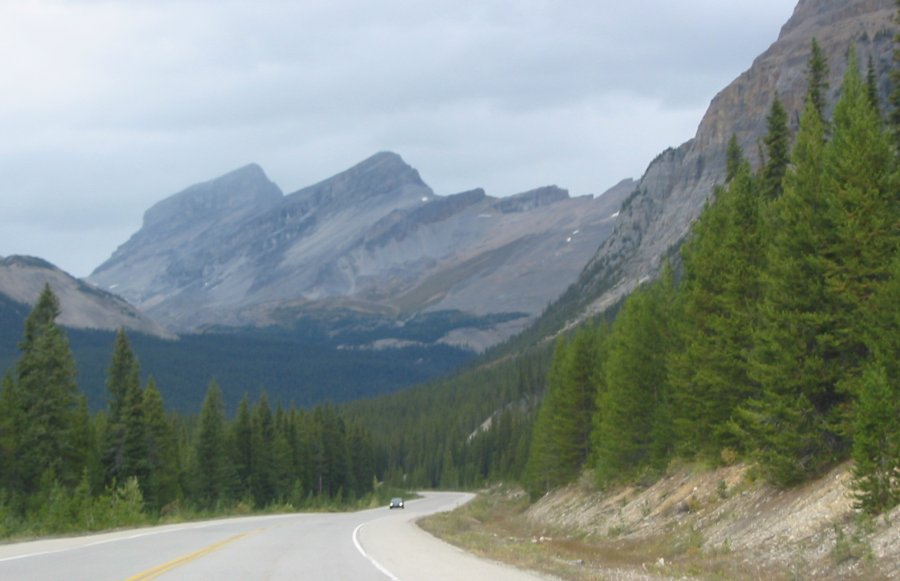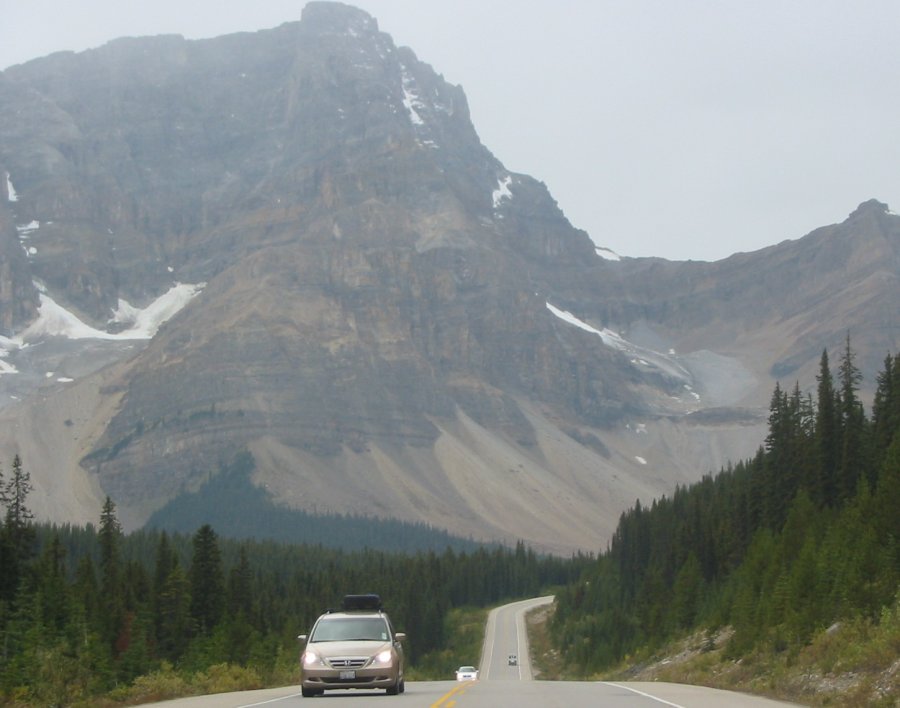 The first glacier - the last picture until Jasper - rain from here on up.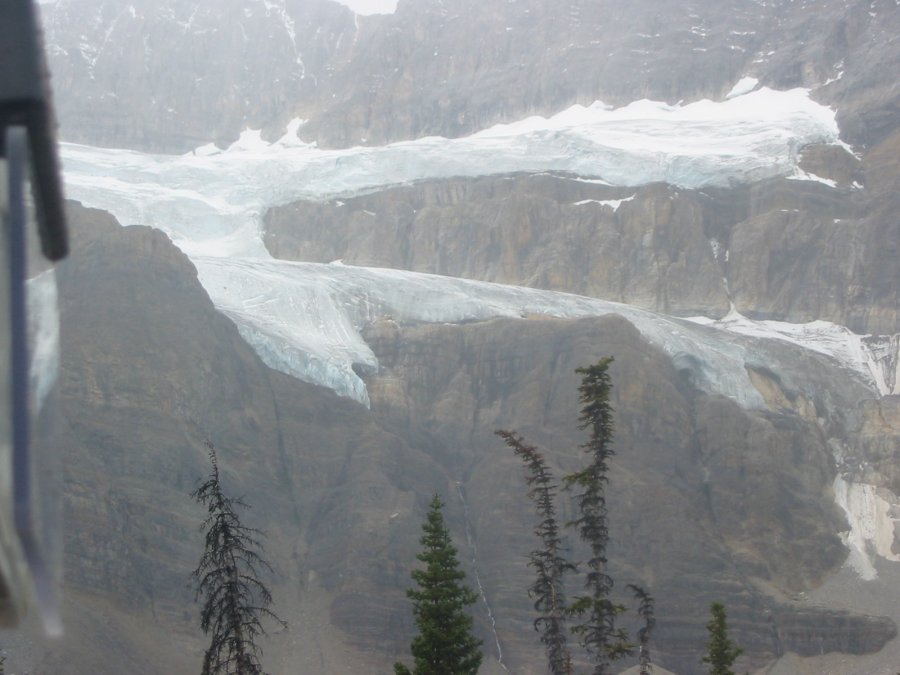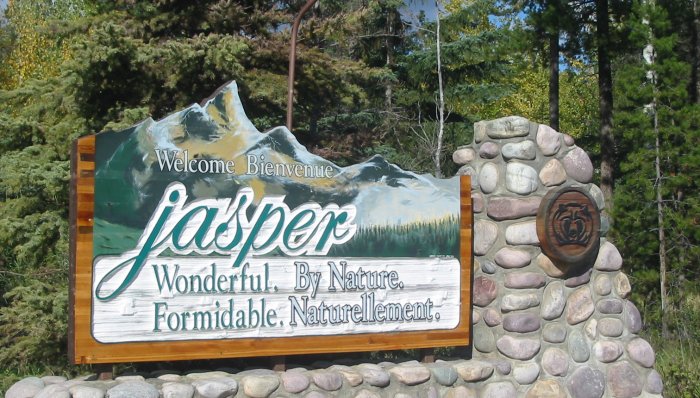 I met Gerhard & Monika while stopping to take a picture of the locomotive. They stopped to take a picture of me. I gave them a contact card and asked if they would like a picture of both of them with the loco - this is it (
click for the original photo to save
). They're visiting from Austria and had visited the area before - by motorcycle I believe too. It was nice to meet you folks!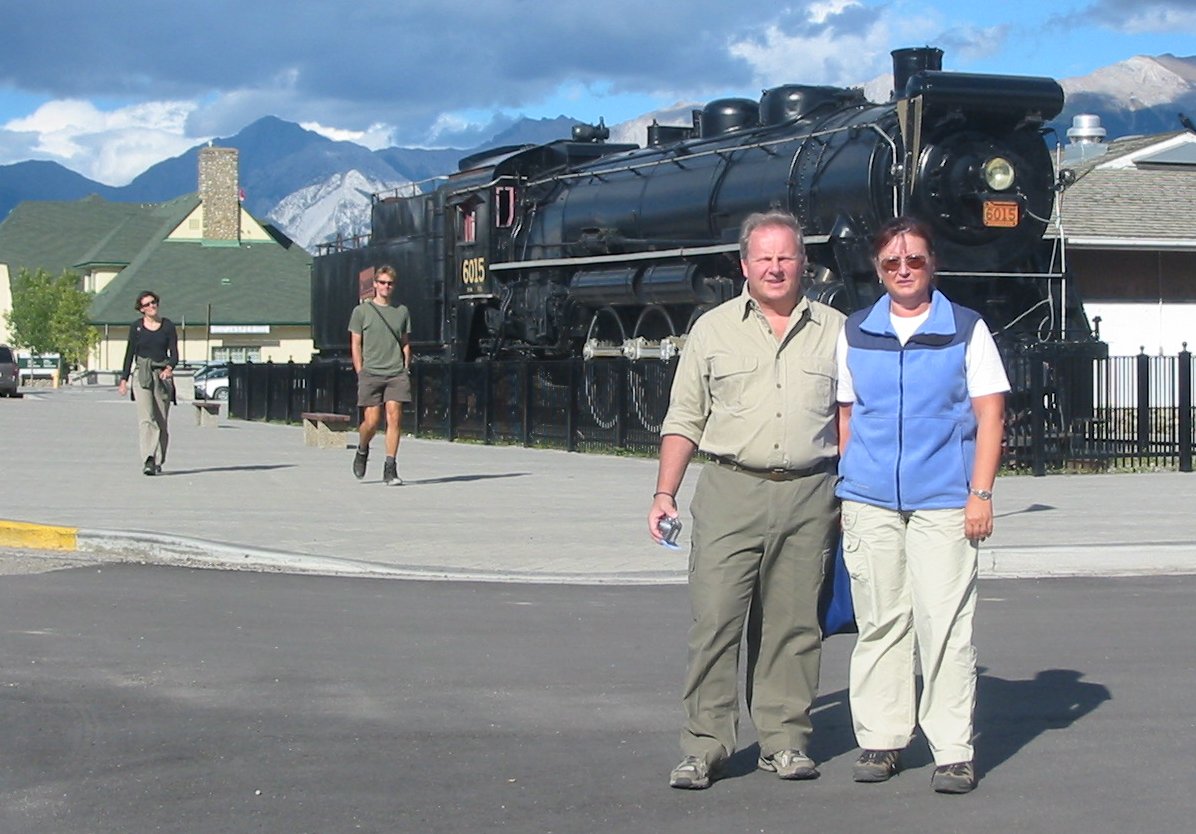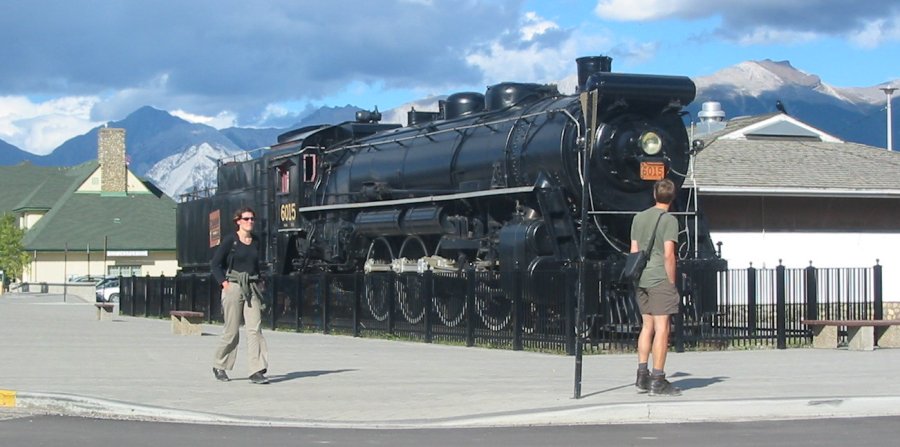 They also took some pictures of me. Thanks folks!
Jasper the Bear
town mascot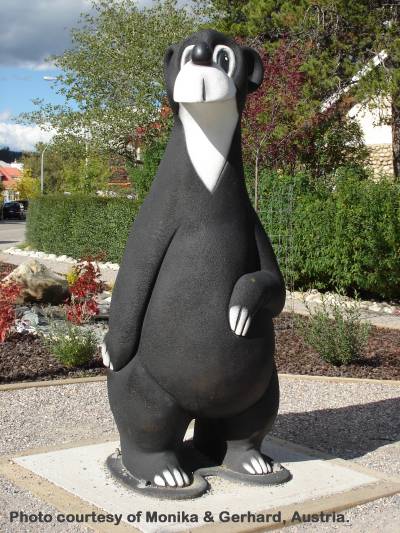 Heading out of Jasper to Hinton, AB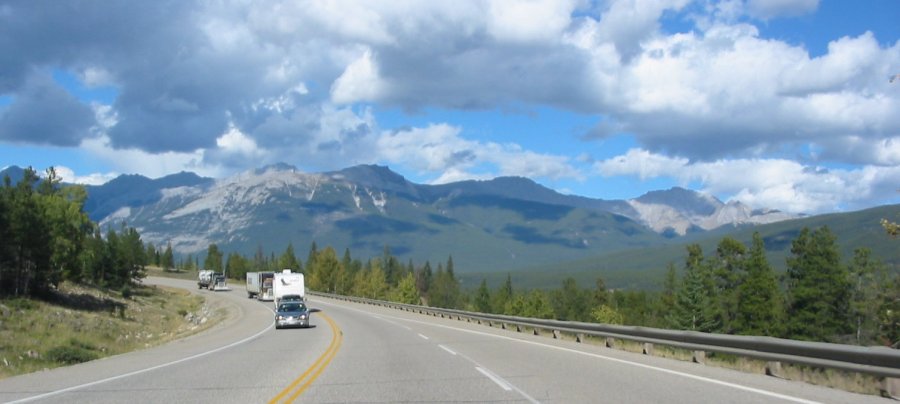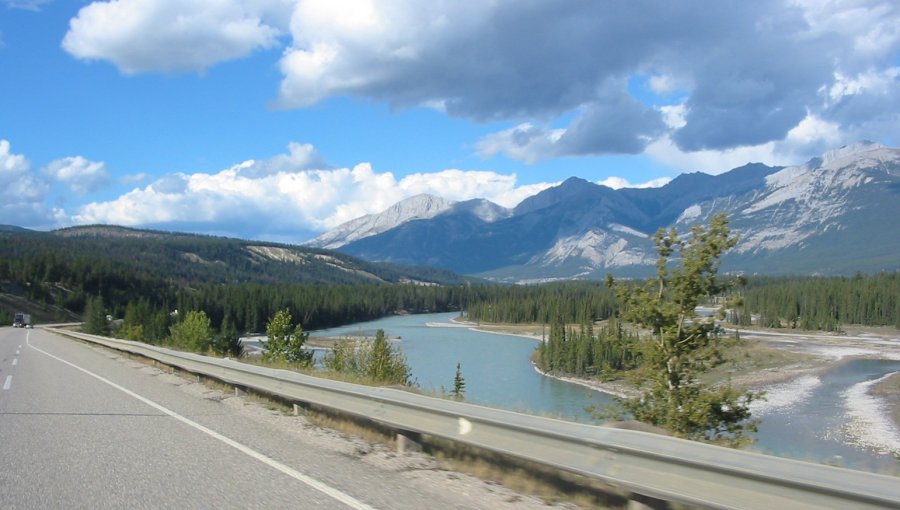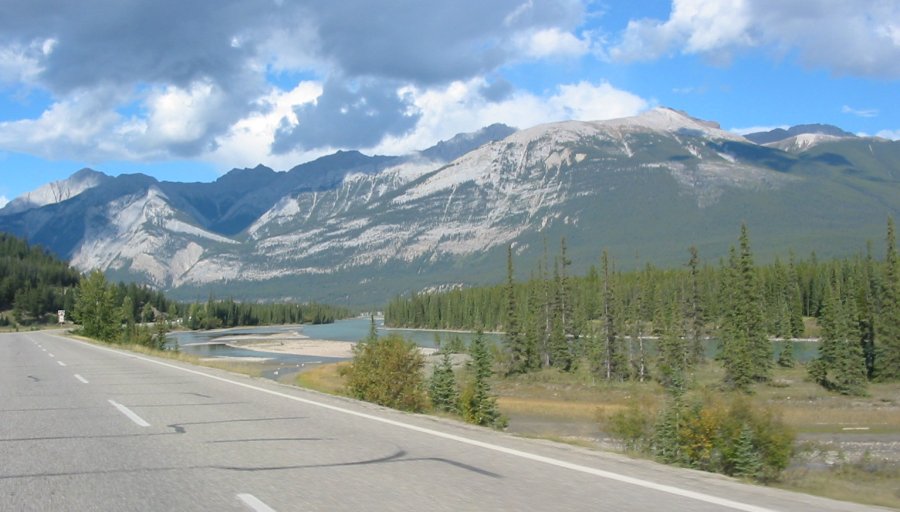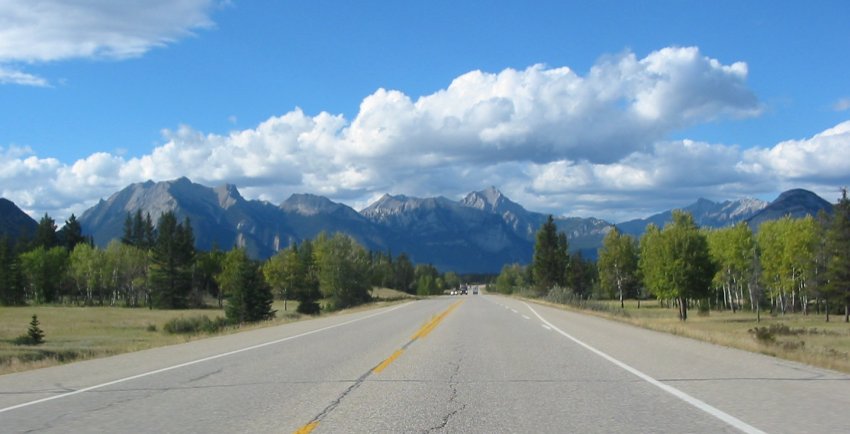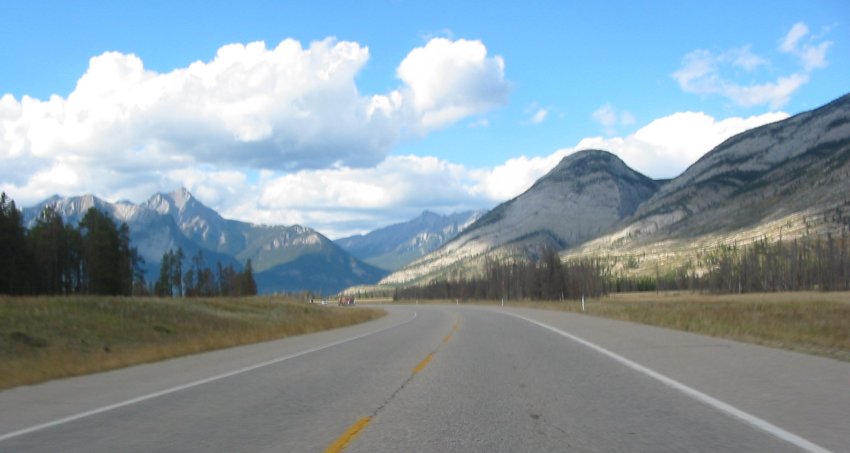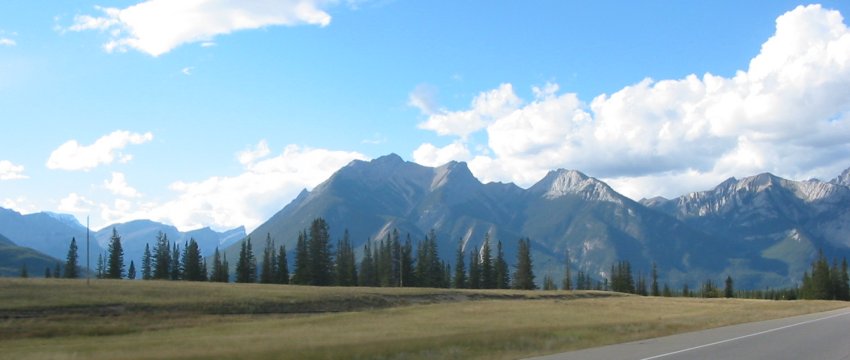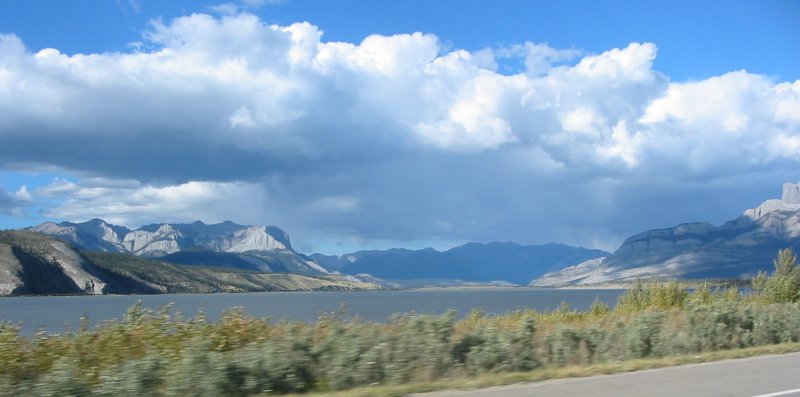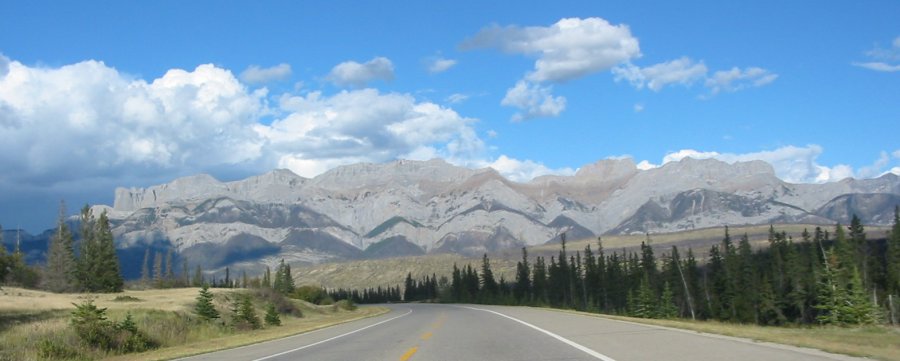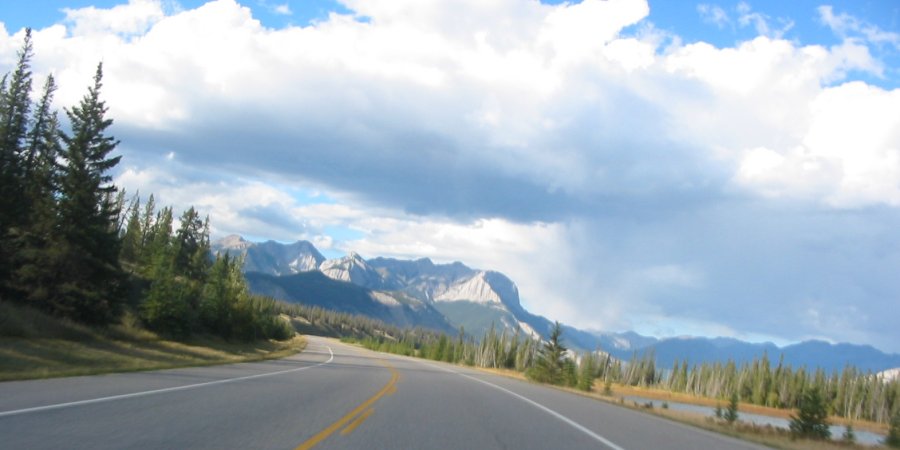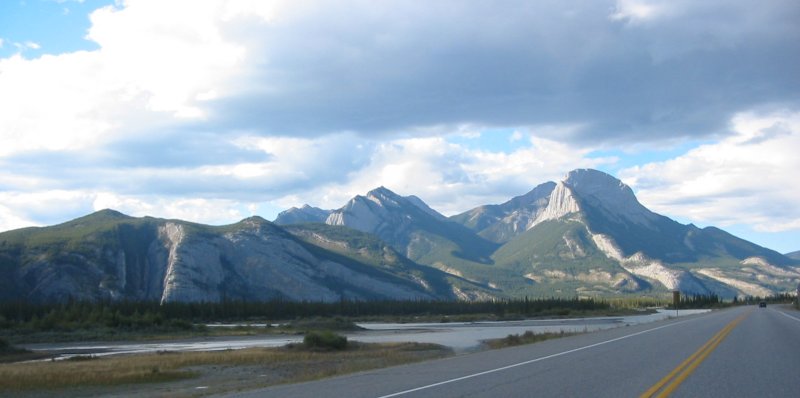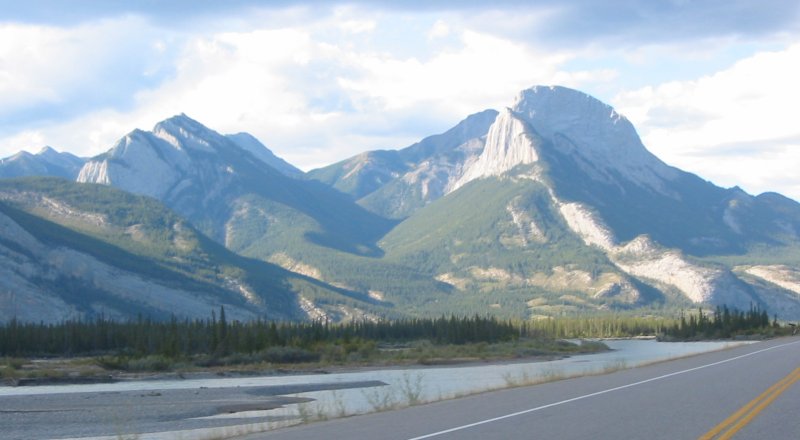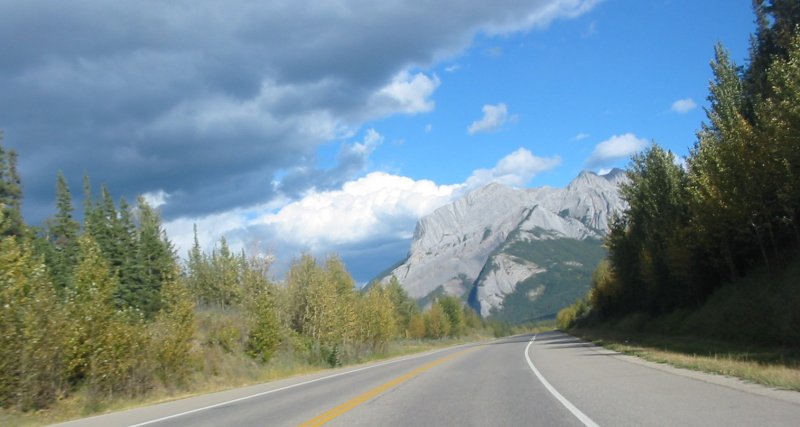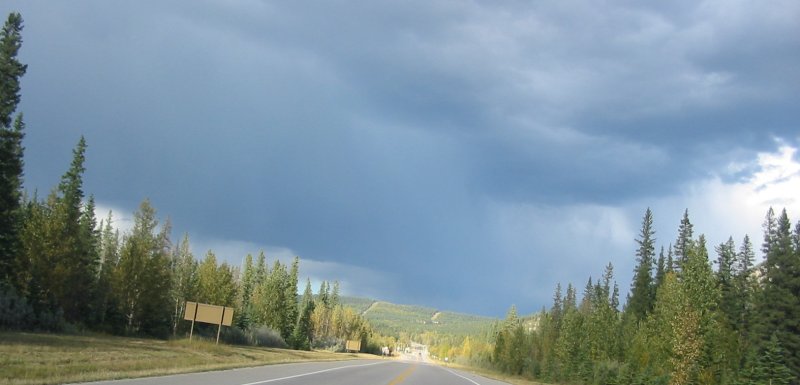 Well - I had a bunch of miles rain free - with good pictures taken - but the dark road ahead is wet asphalt. Time to stop, tuck the cameras and put on rain gear.