Sept 4, 2005 - Sunday
Kandiyohi, MN to Grand Forks, ND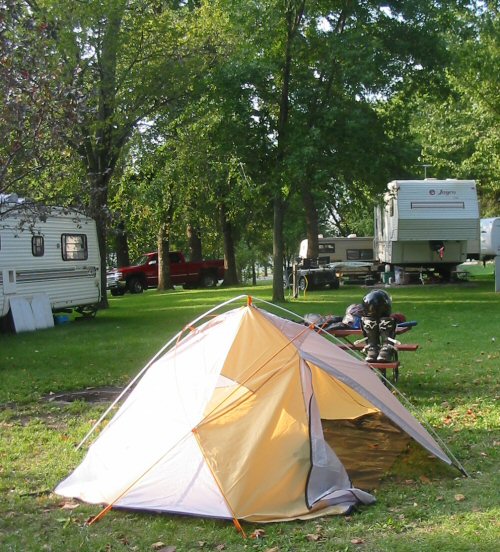 Diamond Lake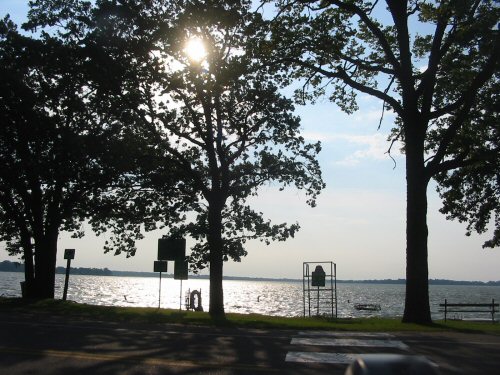 Large, new church - packed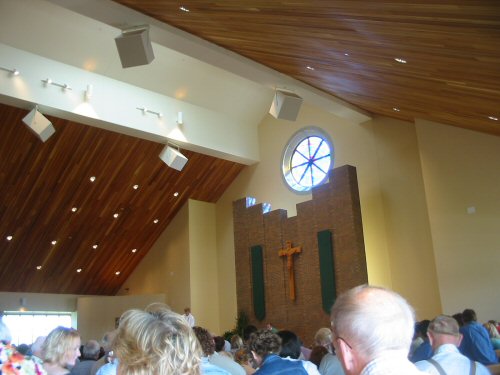 And look what's sitting in the parking lot... an 80's Honda Magna similar to mine.
While the motor looks the same the rear wheel is different - drum brake vs the V-65's disc brake. This must be a V-45 (a 700/750cc motor).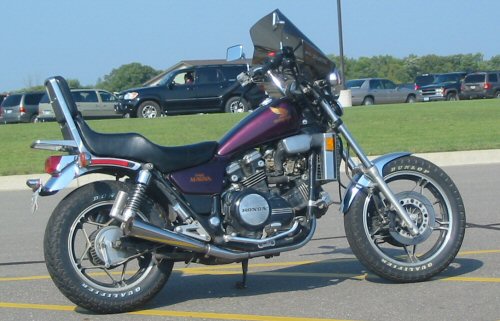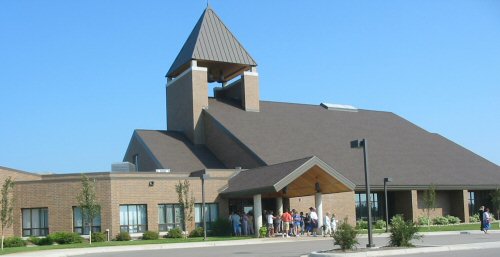 I had to grab a picture of this lucky lady. This 4-lane (55 mph) road we're traveling on was what we just made a left turn onto. At the crossroad she just kept slowly entering the 4-lane. A green van, from her left, had the right-of-way. It tried to stop but couldn't so it swerved left into the oncoming lanes - with fortunately only one vehicle waiting to turn left - it went around that one - with no traffic approaching for a head-on - and then it crossed back into the proper southbound lane. This lady just completed her left (north) turn and kept going. wow.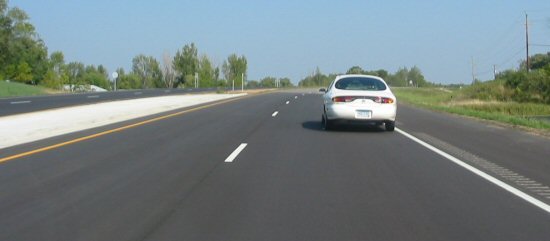 Small town - main street. I had brunch at the cafe (cars down on the right).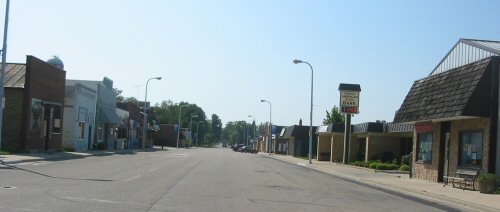 Heading North on US-71
And around a corner I have a field of sunflowers staring right at me - had to grab a shot!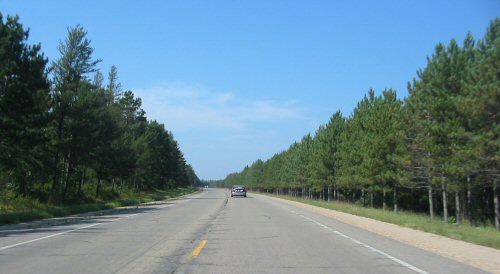 Itasca State Park
Headwaters of the Mississippi River
Howdy folks!! (the ticket booth attendants asked about the cameras...)
Back in 1994 I traveled, about as closely as in this trip, the River from Dubuque IA to the Gulf. This trip I wanted to travel it from Dubuque to the starting point. Here's a link to the pictures from that first trip:
Clicky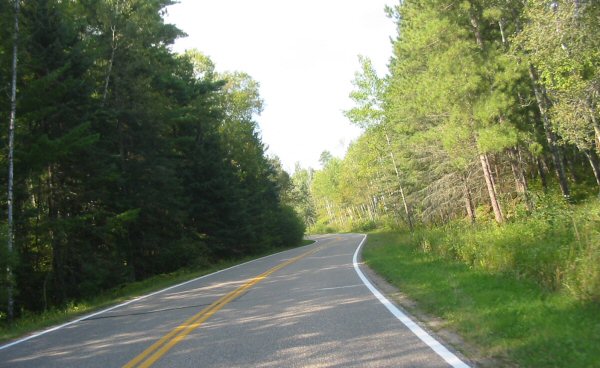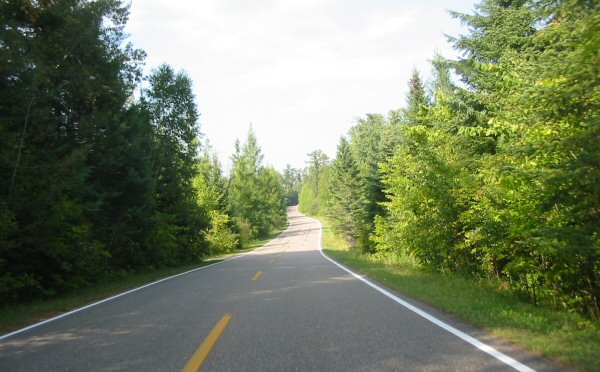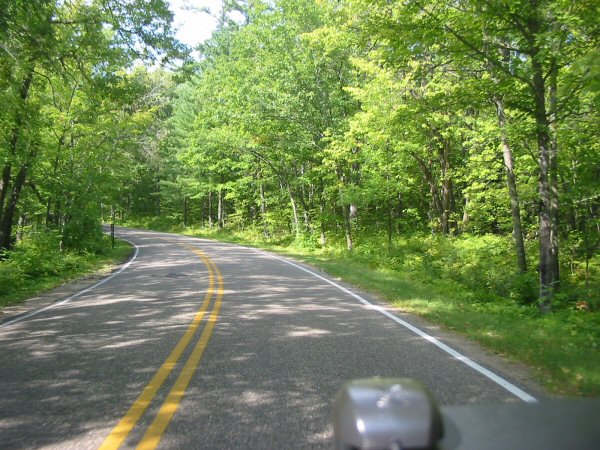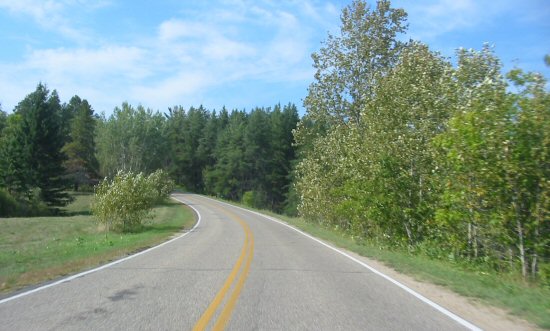 I think this is the LAST "Great River Road" sign as you're traveling TO the headwaters...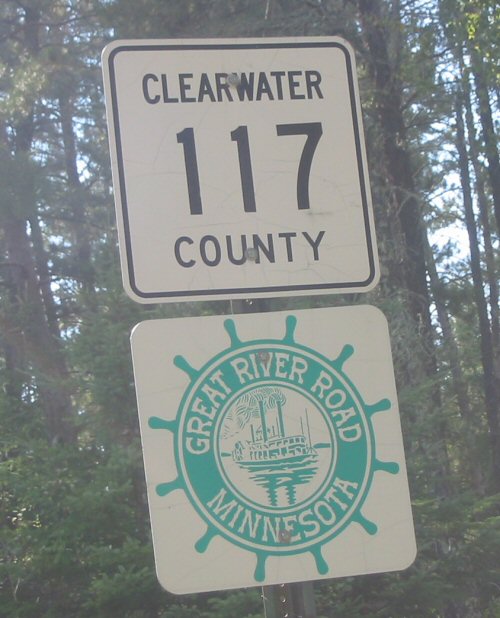 Headwaters Visitors Center
nice place (those hand dryers are LOUD)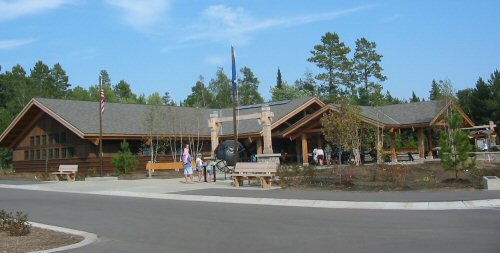 This is it...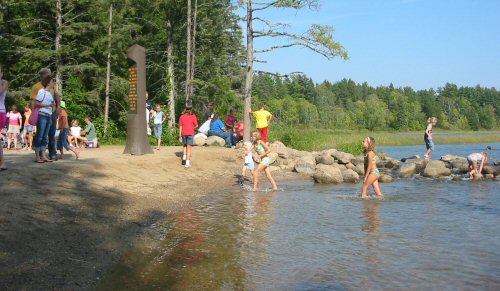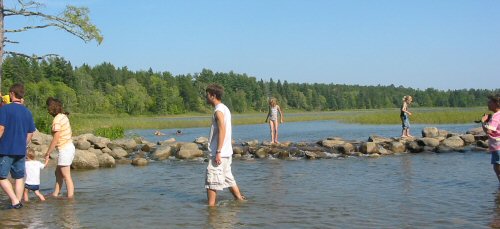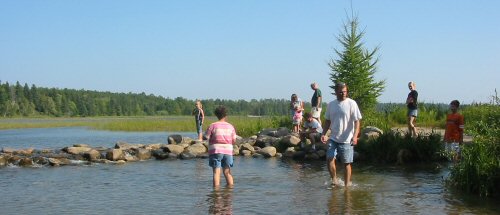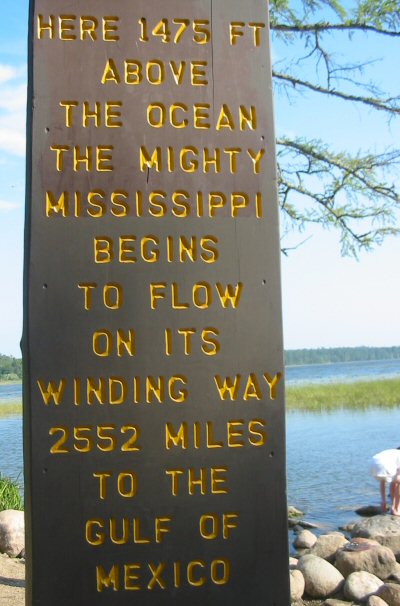 The water leaving Lake Itasca (left) enters the Mississippi River journey (right)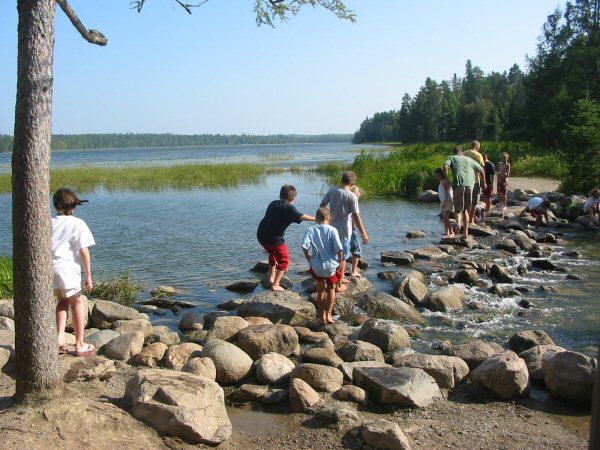 I couldn't go there w/o sett'n foot in (LOL)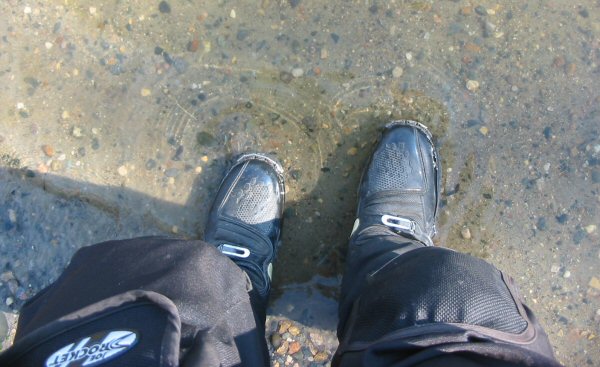 Video
Headwaters - short
09-04-headwaters-short.mpg
MPG, 3.1 MB, 0 min 44 sec
Video
Headwaters - long
09-04-headwaters-long.mpg
MPG, 4.4 MB, 1 min 02 sec
And a few miles from the park I passed over the river - I gotta see what a "road crossing" looks like at this stage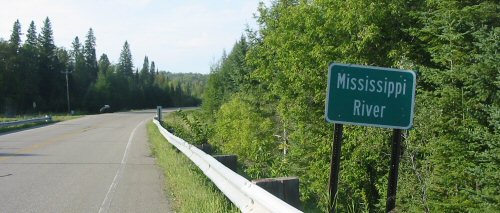 Nice shot - quite different from the Mississippi I'm used to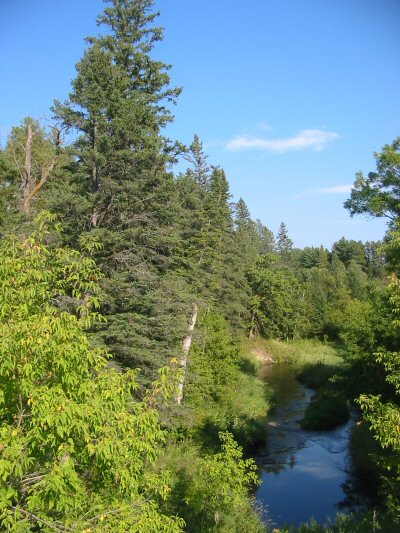 Up on US-2 heading west
I'd like to hit ND - just for the reason of getting to another state (this might be my first visit to ND too - I'll have to check).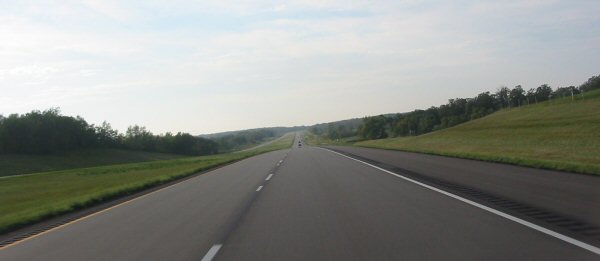 City Park, McIntosh MN
My bladder was looking for just this spot (1 quart of Gatoraide at the headwaters).
Nice park, good facilities - camping too - $6/night - "on your honor drop box"


A blurry "North Dakota" state sign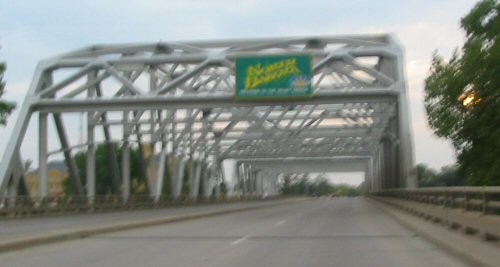 A Rune at the local Honda dealer ($20,499).
It's a bike / style that most have decided views of the styling - good or bad. I'm on the "not for my eye" side.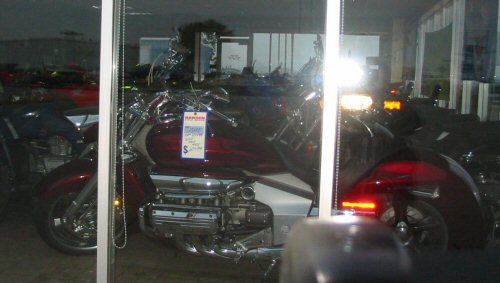 Perkins for some onion rings and chicken crisp salad.
Check Inn for Internet access (it's now 2:46 am and I started on these first three pages about 9pm)