Trempeleau, WI to Kandiyohi, MN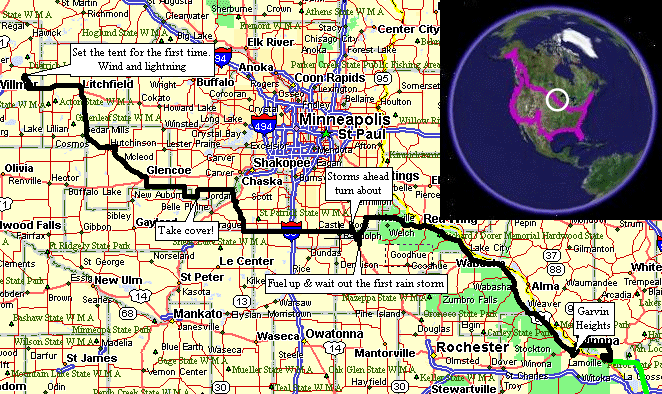 Video
Storm
storm1.mpg
MPG, 2.0 MB, 0 min 27 sec
Pleasant Knoll Inn
I'd certainly recommend it! Nice sounds of trains and tows passing.
Good to meet you
Bill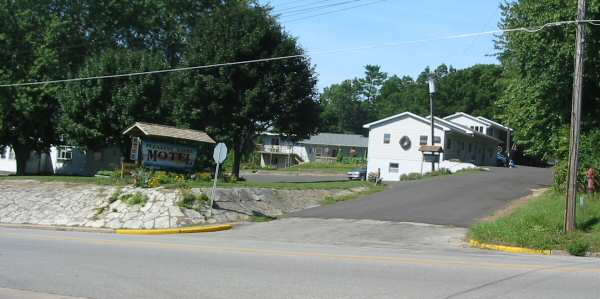 "
Skippers
"
Where I sat processing pictures. Good food, great service, reasonable prices. And they have a regional favorite -
Spotted Cow
!!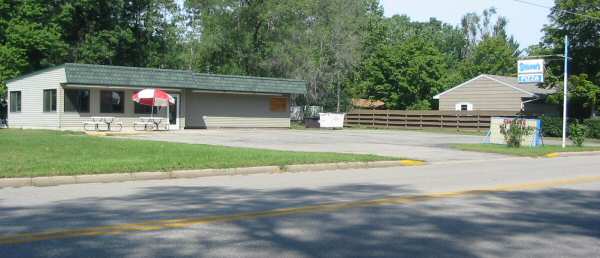 Laptop case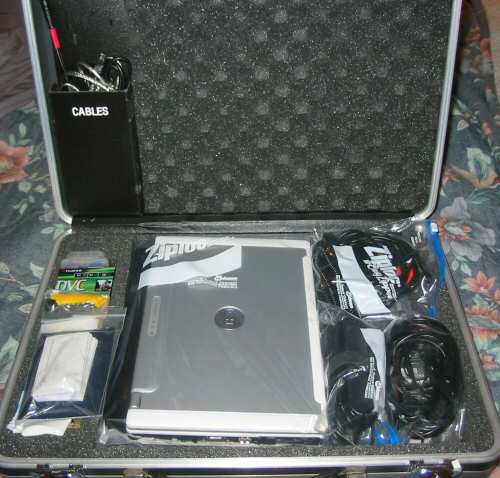 Heading to the entrance of Perrot State Park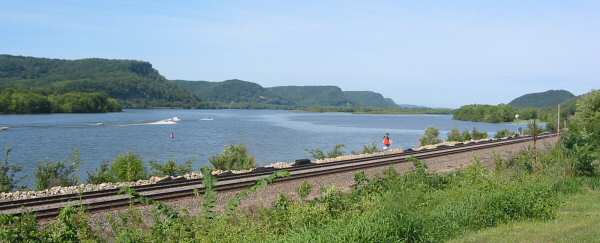 Looking over to Iowa - nice tree covered bluffs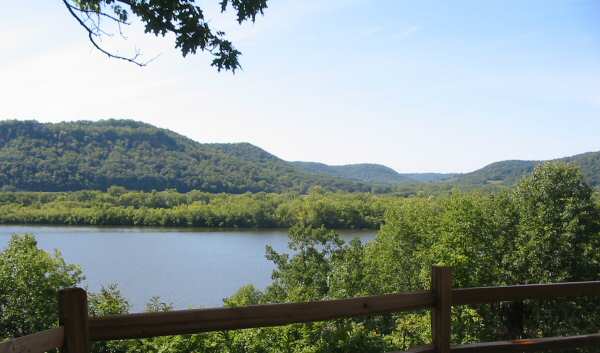 Passing this side road over to Winona, MN I couldn't pass it up - the look of the steel bridge and the fact that a sister attended college there. Since I'm there - I'll see about finding the bluff lookout park.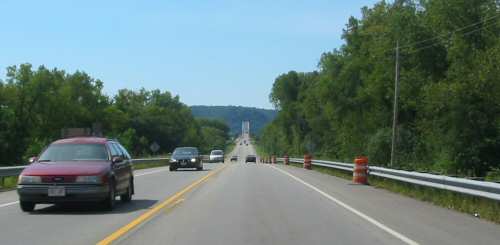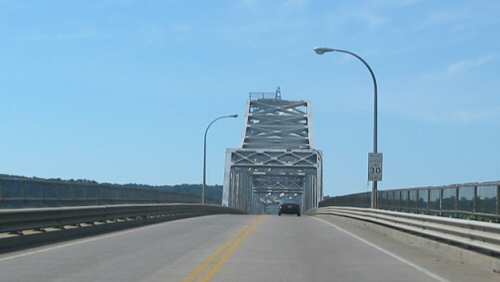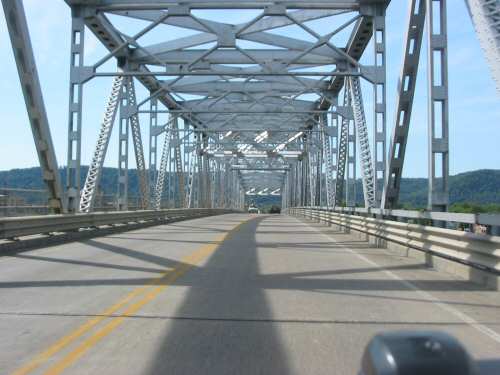 Ah, found it - Garvin Heights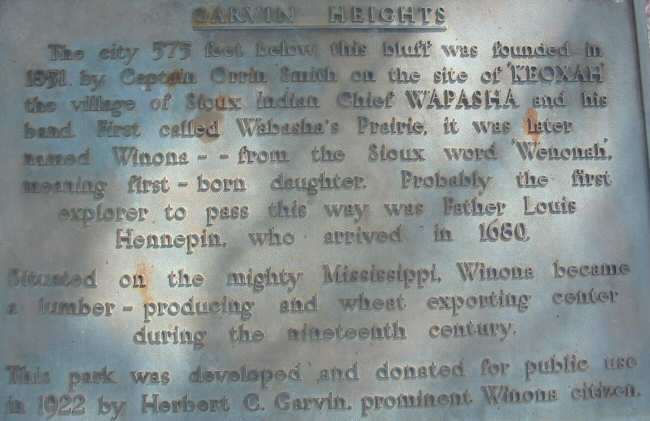 20+ years ago the guy in the bicycle was me - pedaling hard to get up the hill. It's a fantastic coasting ride down though!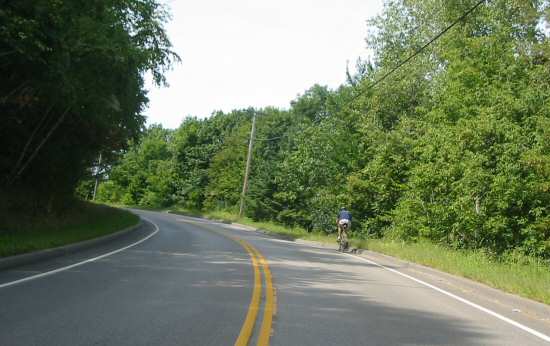 Panorama view from the top
larger picture (400KB)
,
larger yet! picture (1800 KB)

Look at how wide the river basin is!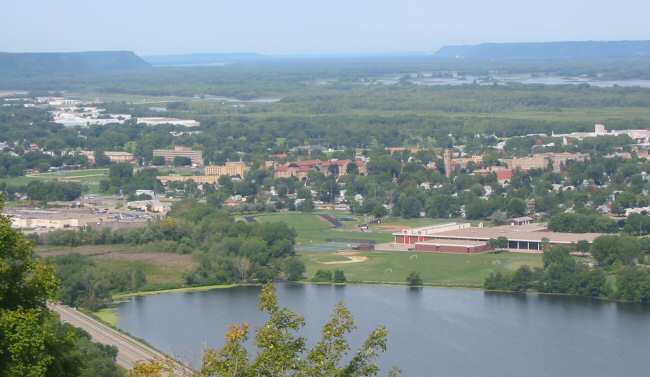 College of St. Teresa buildings?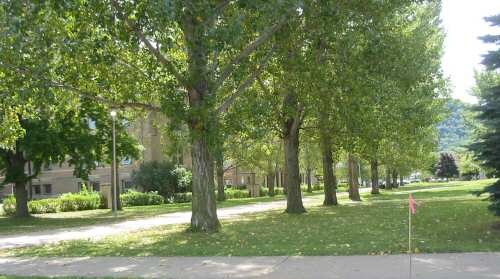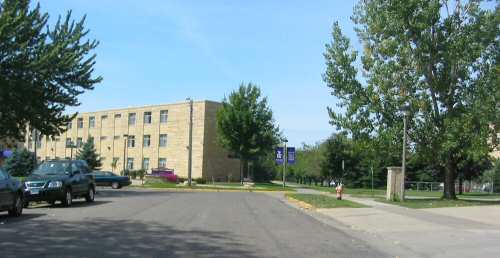 Heading North along the river, MN side.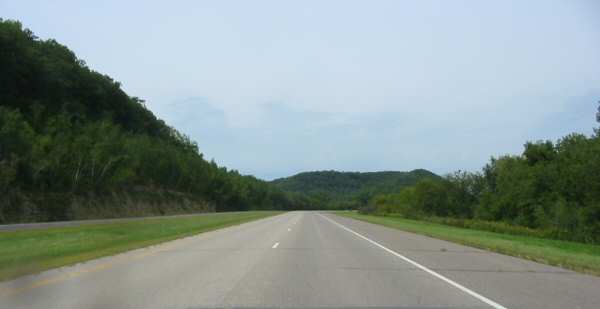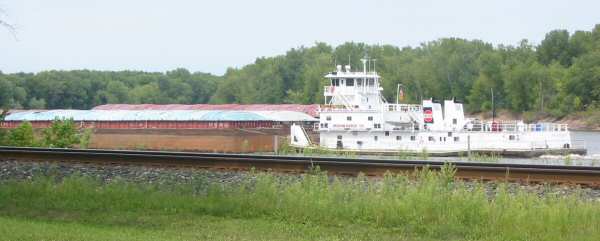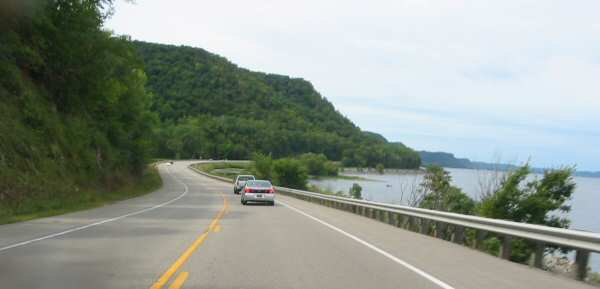 The skies are getting threatening...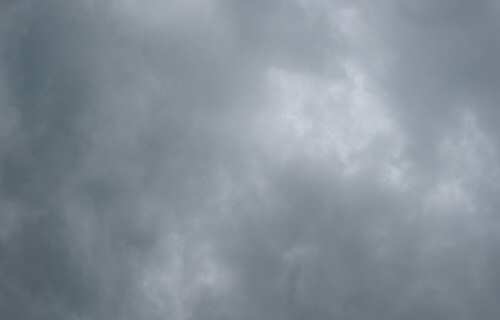 So I headed for cover under a fuel awning.
Chatted for a few minutes with a gent,
Bill
, who drove is Valk in for a gent to take a pre-sale test ride on.
He said that the Minn/St.Paul area was getting heavy rain. Nothing much were I'm at - but where I want to go is where it's raining.
Do I head further south (opposite direction from where I want) or wait. I waited for an hour then headed west.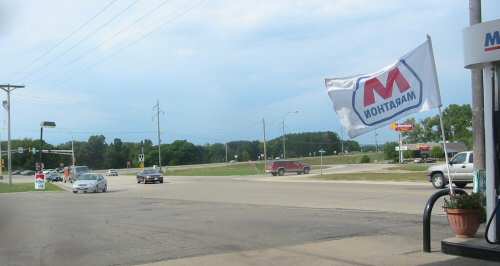 But not without grabbing a picture of the falls at Cannon Falls, MN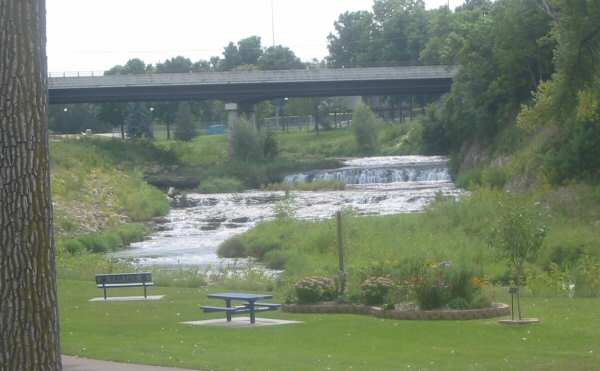 So about 30 minutes later - a dark line of clouds - glad I'm not heading NORTH where the rain is - yea right.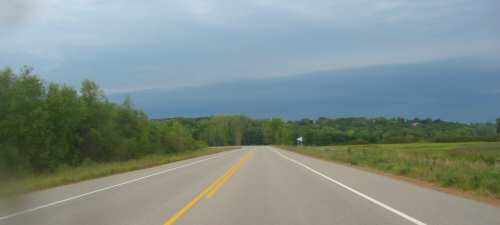 Running West - blue sky to my left, dark storm to my right (and a bit in front) - but right in front there's a nice golden glow of sun.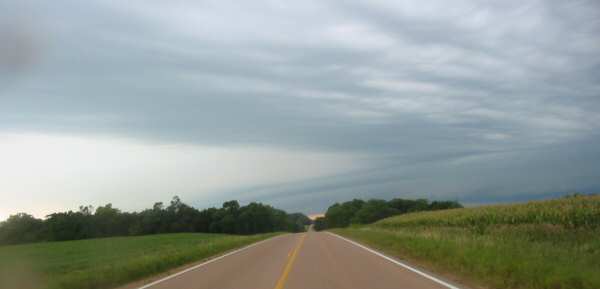 Yep - off to my left - nice blue sky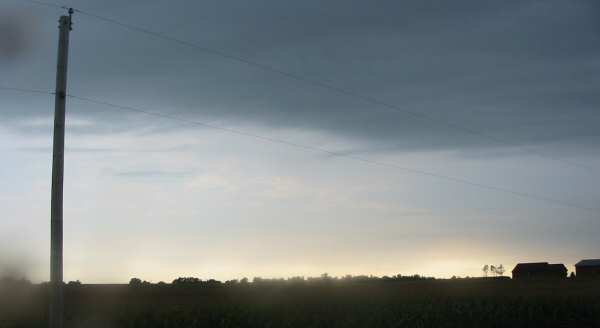 The view to my right (north) is quite ominous - lightning bolts galore, stunning cloud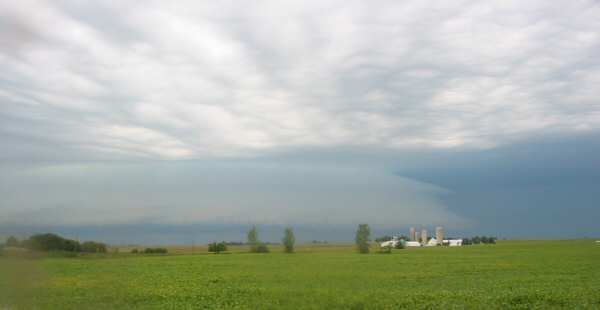 BUT aside from the dark cloud there's light on the horizon - all I need to do is see if I can get under the
cloud w/o getting wet - and there is no rain falling where the light is - but such is not to be.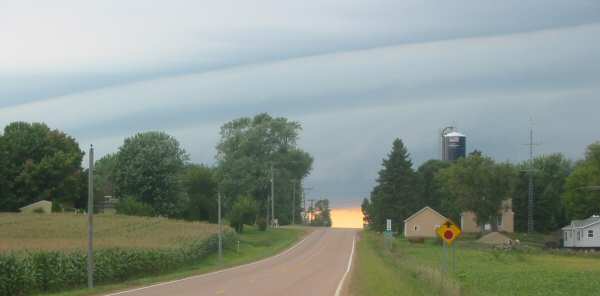 While I have the camera in hand...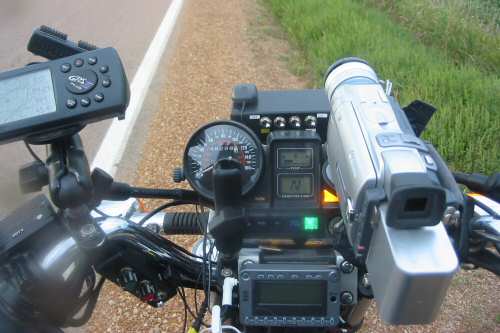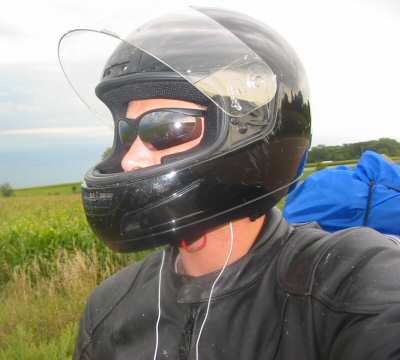 How's this for a shot!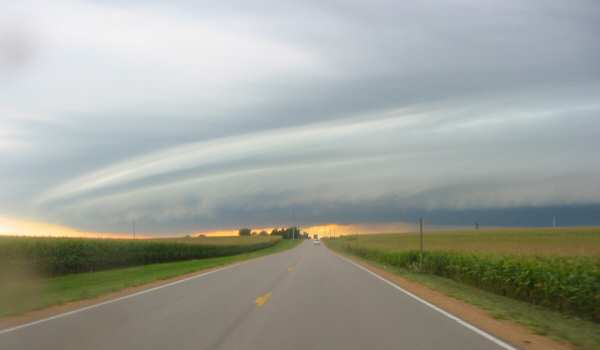 Since the storm was approaching instead of "letting" me head under the clear end of it - I had to search for shelter. Passing by one open garage (didn't see anybody around) I came by Joel out cutting the grass at his place. He didn't notice the approaching storm due to the wooded nature of his property - nor did he flinch when a suited cyclist rode up asking for shelter - QUICK! It only took a moment to get the car, mower and my cycle into the garage and shut the door. While we waited for the storm to pass we watched the weather reports on TV and in that time one, possibly two, trees came down and power went out a couple times. About 40 minutes later I headed out. The below picture is looking from his driveway to where the storm went.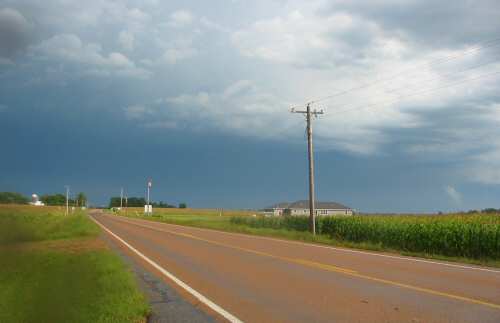 This shot shows some of the tall trees on the property and nice blue skies where I want to go.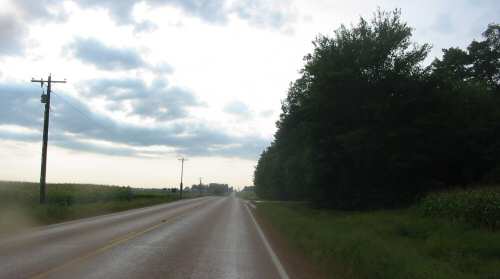 Destination for the day is a county? park / campground on the western edge of Diamond Lake near Kandiyohi, MN (Hi Kurt/Curt!). I've a bit of trepedation as to camping - I've never set up this new tent - never even taken it out of the package to ensure it's all there. Checking into the campgound about 45 minutes before dark was a risk - can I get the tent assembled before it gets too dark? If it's not all there I'll have to re-pack and find a hotel (and I can't keep ducking out to a hotel every night - I gotta get this camping routine going). Well, all in all - it worked out OK but not without some comment: I started by pulling things from the package - and laying them out as directed - so far so good. Then to assemble the poles and slip them through the needed loops - several tries later and they were 'good' but things didn't look quite right. Dark clouds were gathering to the west with nice rolls of thunder. The campground was hopping with RV's to which comments of the little tent being blown away, or welcome offers of knocking on a door if it gets too bad were heard. A couple guys even came over asking if I wanted some help - sure - but all was somewhat lost - the tent was not what I was assembling - but rather the RAIN FLY that goes over the top of the tent. There was no FLOOR (aside from my plastic tarp ground cover) - DOH. It'll have to do - it 's somewhat dark and the skies are nasty. Staked down I hoped it would stay up (the poles were more or less correct so I didn't think it would collapse in that regard). Quickly pulling things from the cycle I stashed them under the rain fly as the winds picked up and the temps changed (warm > cold > warm > cold). The clouds were swirling - again a bit of concern. Lightning and more lightning - continuous (was great!). Finally, with little rain produced the storm just blew and gave an hours long light show.

Check in at the next days page for a shot of "The Tent"