January 1, 2006 - Sunday
Indianapolis, IN To Streamwood, IL
Choices, Choices.

Will I head over to Champaign to visit an e-mailer - Jeff - or will I head up to Chicago via Interstates - or will I state route it up to southwest Michigan?

I gave Jeff a short notice e-mail (sorry - I wasn't sure when I'd be in your area). He didn't get back before I headed out so I decided to state route it up to Michigan - the southwest corner - just to statemark another for the trip.

Heading around Indy on their beltway I noticed a headlight coming closer. Was it a car with a burned out bulb? Nope - another bike. Sweet - I'm not the only one out today! It took a bit for him to close on me but when he did - waves and thumbs up were exchanged. I snapped a picture or two.

Later on - two lane time - I saw a group of two other cycles heading the other way. Two lane here was "just right" not too much traffic nor too much in regards for towns and slowing down - just right.

With the dry day I had the camera out. I stopped here and there for an occasional picture but mostly kept moving. The slower speeds 58 to 60 mph with a 30 mph short town tossed in did wonders for the fuel economy - upwards near 41 mpg. Increasing from this up to 70 mph it'll drop 8 to 10 mpg.

Once I was up on the Interstates - nearing the Chicago area - I made a stop by friends in Darien then trekked up to Streamwood - destination for the evening. Ken, in Streamwood, is a buddy in which I've ridden the most with. I could jump home tonight - not but just over an hour farther - but this'll be a nice stop and it'll extend the trip one day to make it an even four months on the road.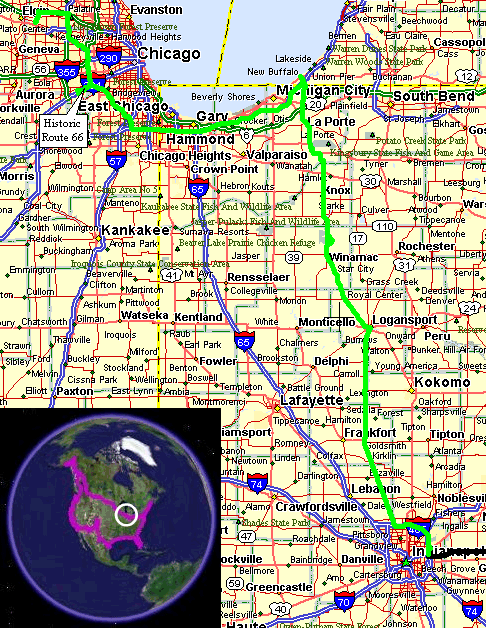 Another rider - near Indy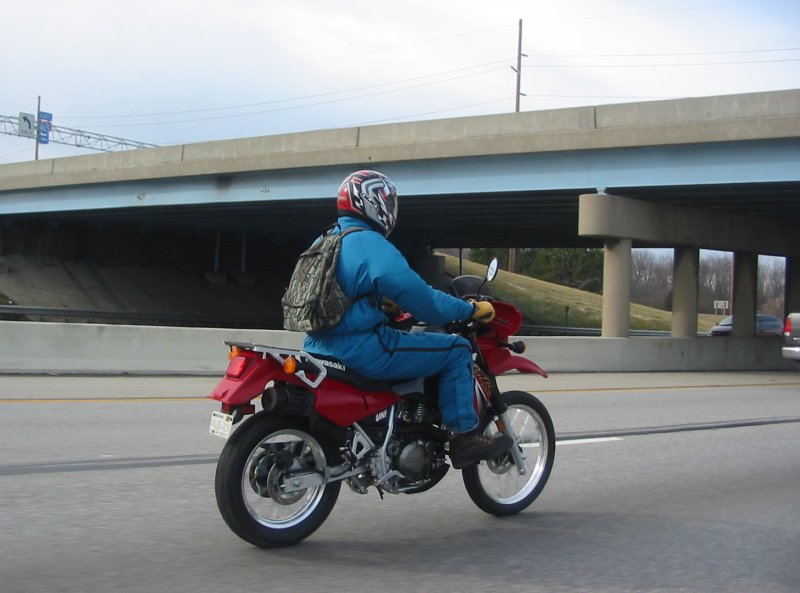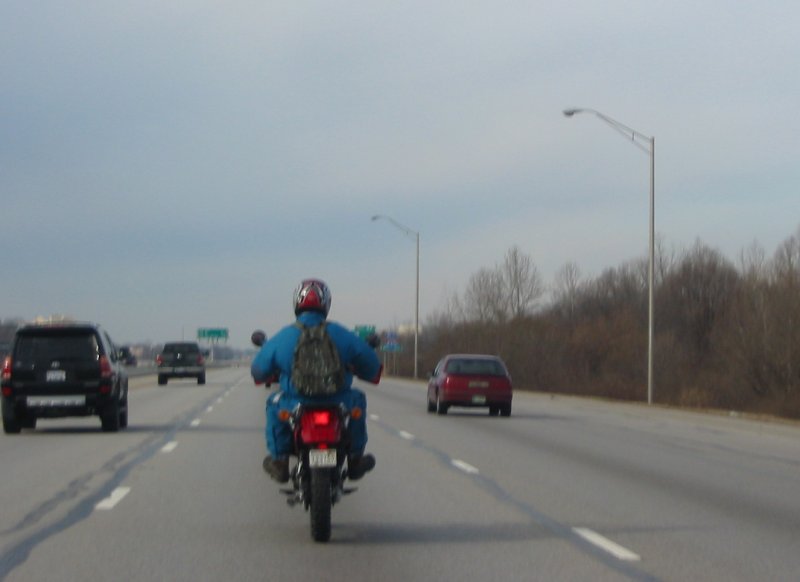 Midwestern two-lane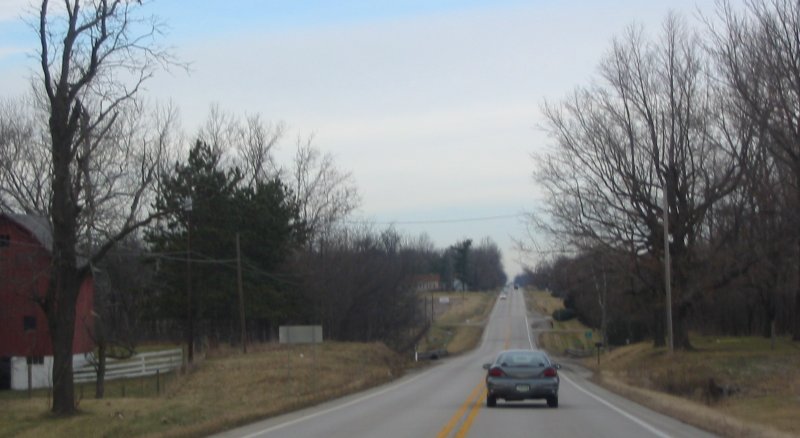 Old grain elevators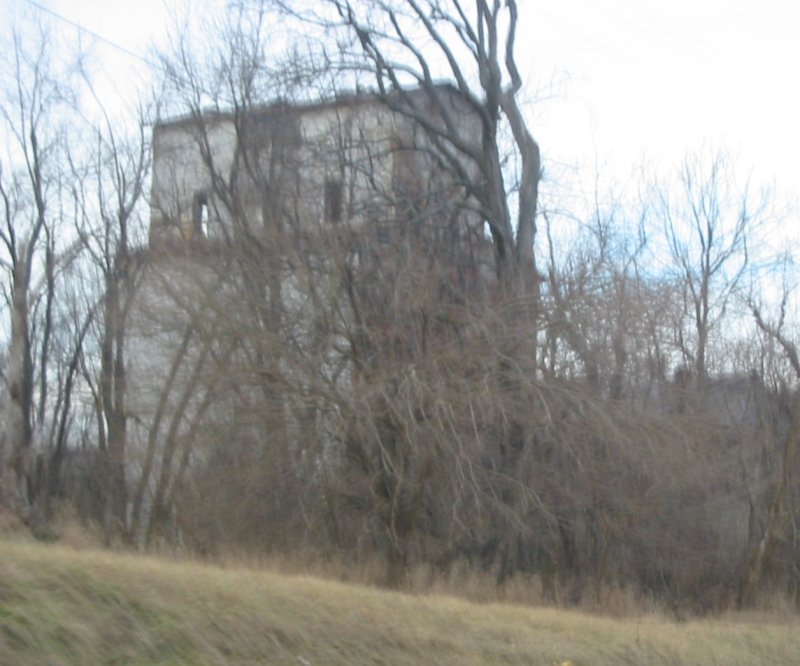 Farmed fields. Some trees. Occasional, long distance power lines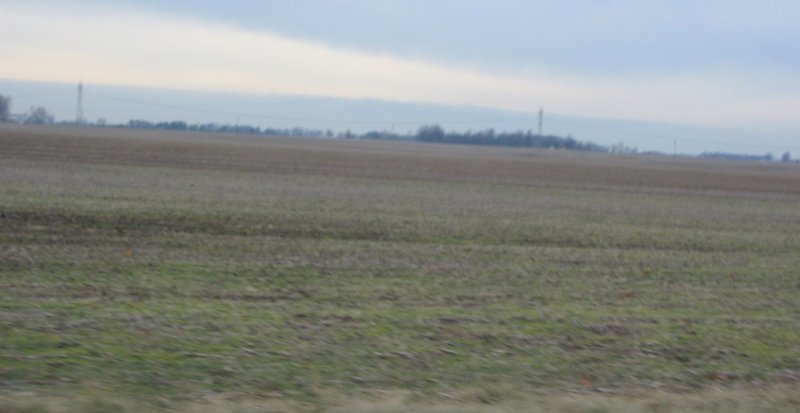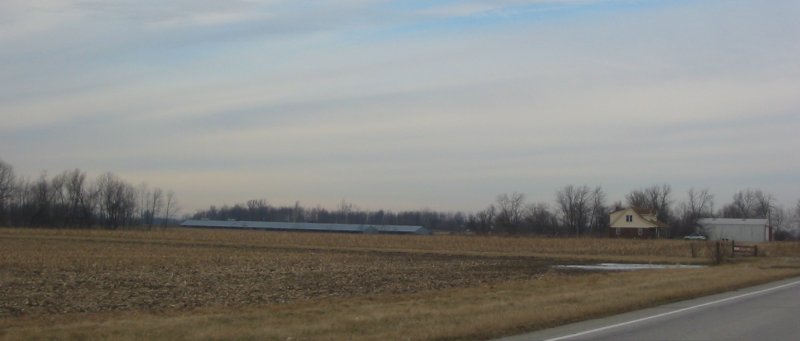 This, I believe, is a first for the trip - the famed DeKalb flying ear of corn sign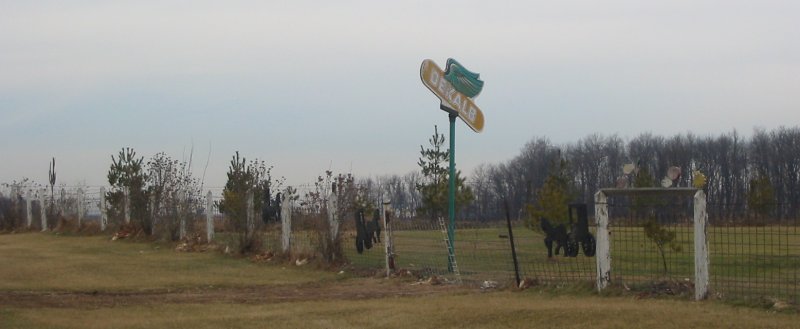 Downtown some-town - Michigantown, IN perhaps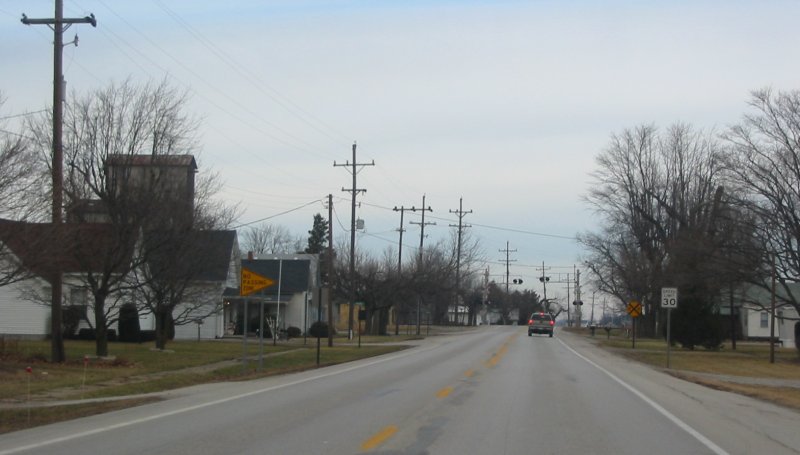 Burlington, IN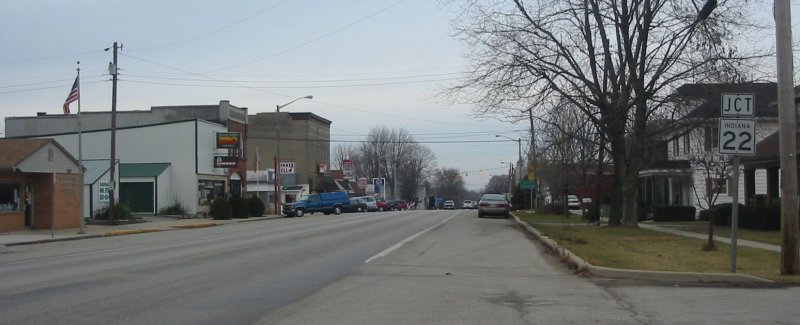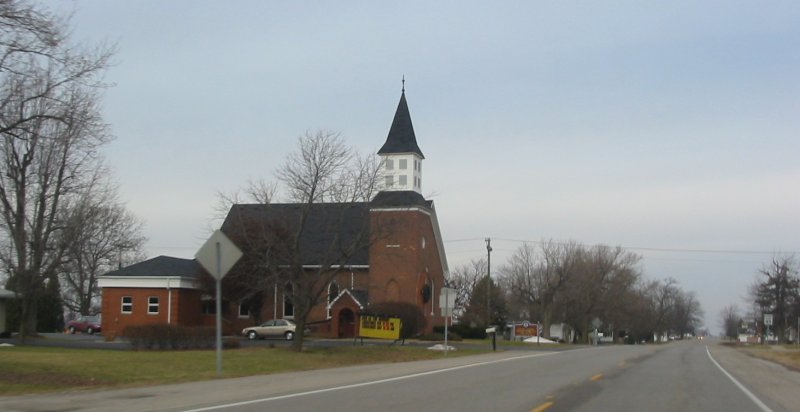 Mr. Happy Burger
Logansport, IN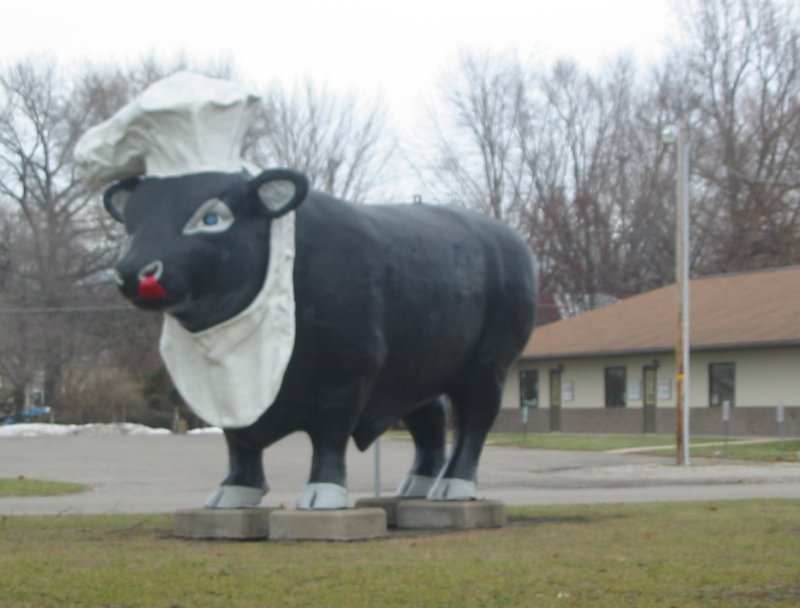 Grain elevators - railroad tracks long removed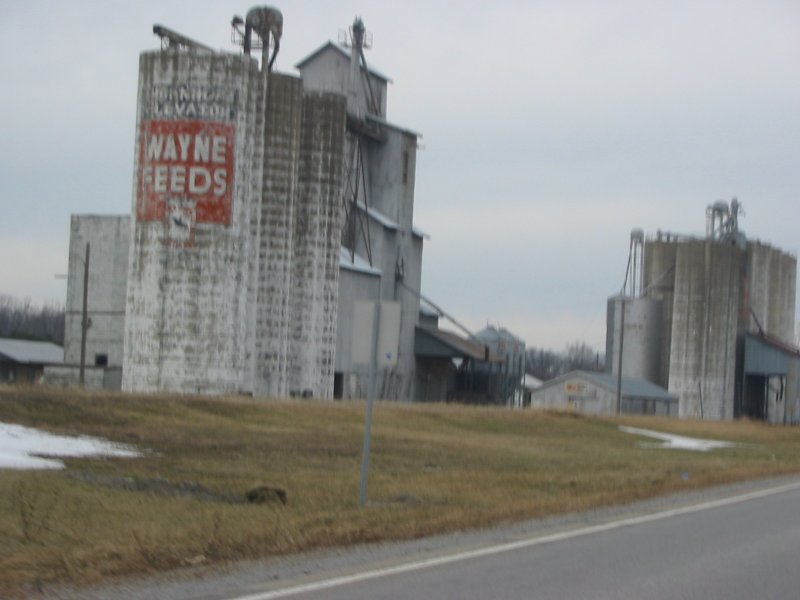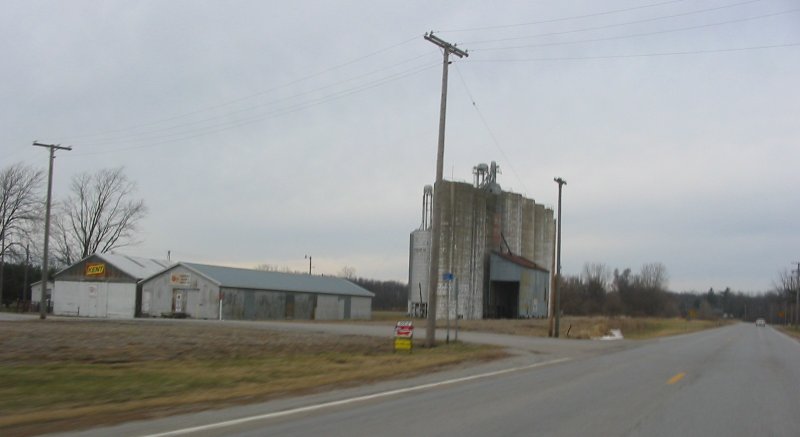 Tippecanoe River Park
The place reminded me of the parks near the Kishwaukee River near Rockford IL / home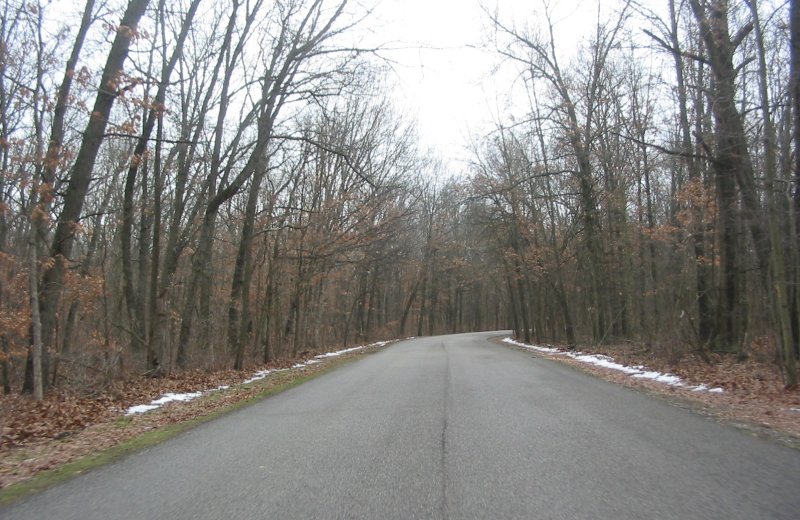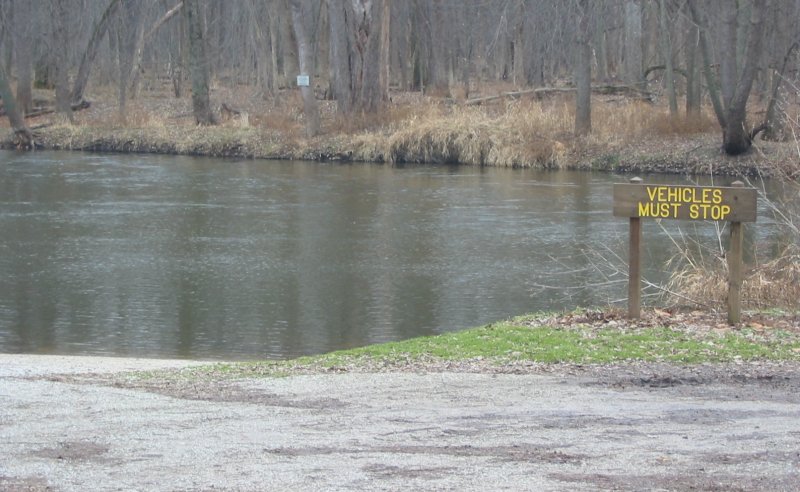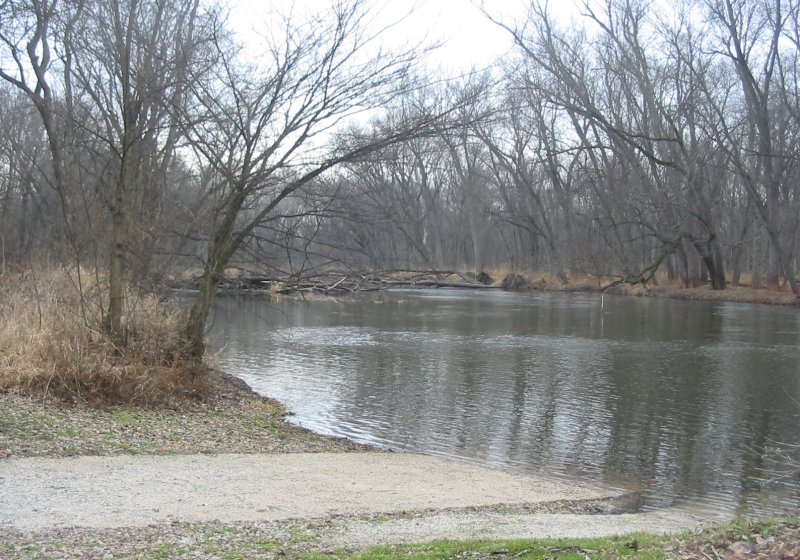 Michigan - just because.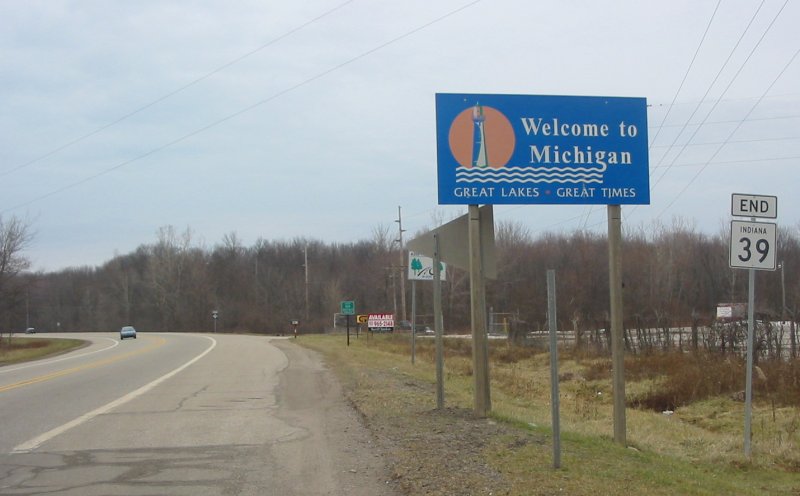 Park at New Buffalo, MI
Lake Michigan