Join in on the ChiVinMoto FWAM-D ride
Chicago Vintage Motorcyclists - First Weekend After Memorial Day ride
2003 May 30 - June 1 (Fri / Sat / Sun)
Meet up with some folks (Allen, Yosh, Dave, Glen, Ken) for scenic rides in South West Wisconsin.
Download map data - Street Atlas v7 maps, ASCII text data tracks (16KB Zip)
Trip overview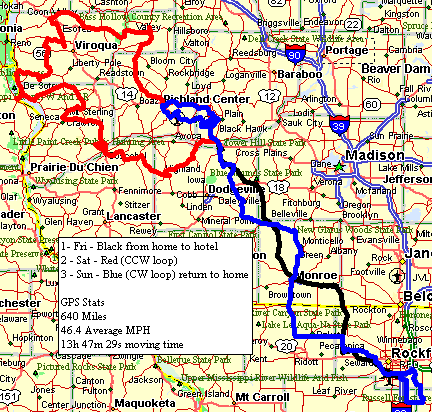 For more detail and pictures - click a link below. Be warned - many of the pictures are of poor quality. In haste I used a "clear" ZipLock bag to protect the camera from bugs and rain. The pictures have a whiteish haze. Many pictures were taken (170) but due to the poor quality only a few will be posted.
Friday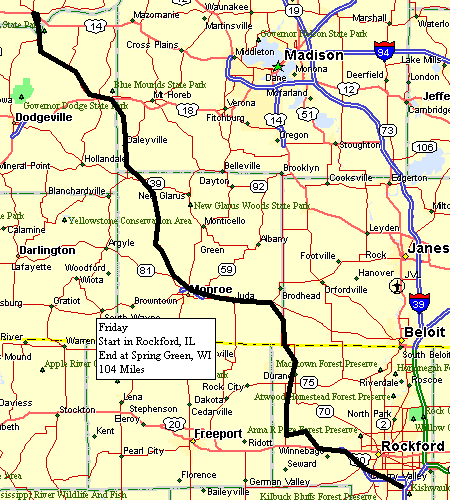 Saturday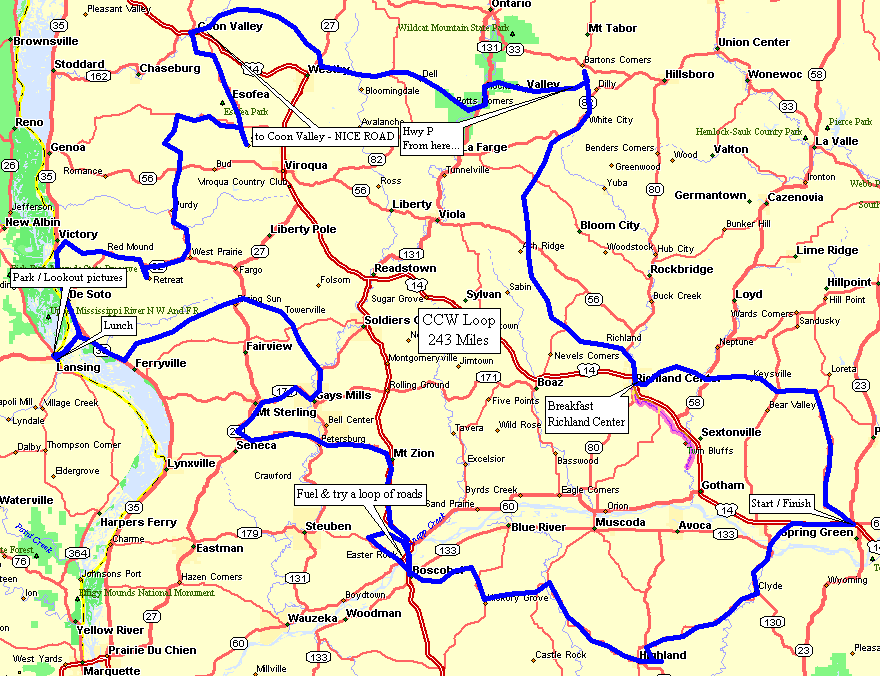 Sunday