Big Bob's First Annual JoDavies Jamboree
ChiVinMoto.com
Chicago Vintage Motorcyclists


US-20 just past O`Dark Thirty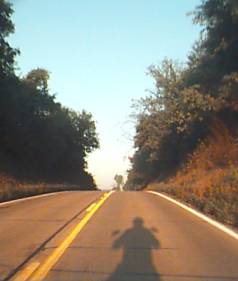 20 heading into the smoothed out Deadman's Curve (just east of Woodbine)
Nice, spacious horizon

The lefthander coming into Galena.
Somewhat of a decent sloping dropoff - no guardrail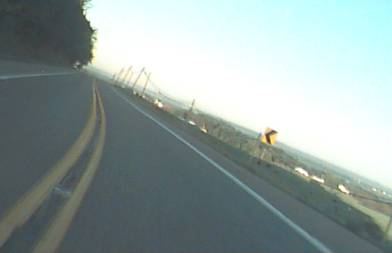 Ride #1 route
(Click to download WayPoint+ & Street Atlas data files - Zipped 83KB)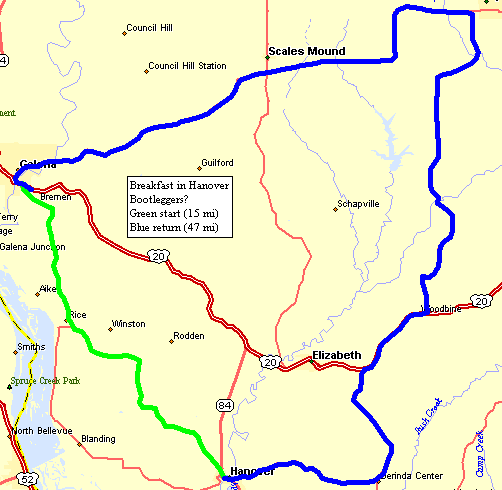 Heading to Hanover


Decent breakfast - Bootleggers?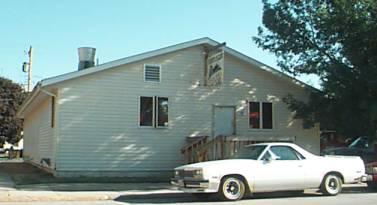 Click picture to see a 13 degree rotate 'flat' version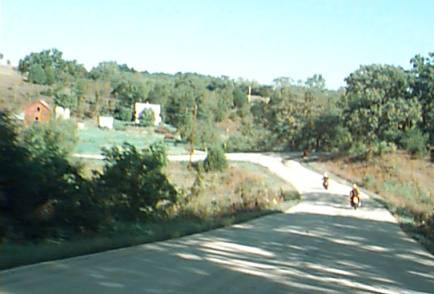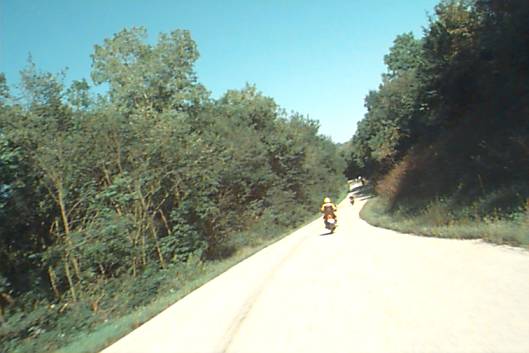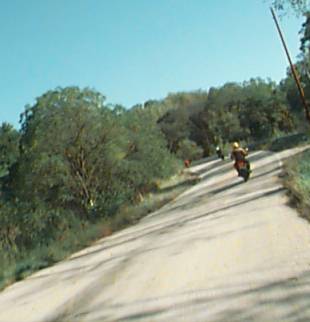 Heading North up to Stagecoach Trail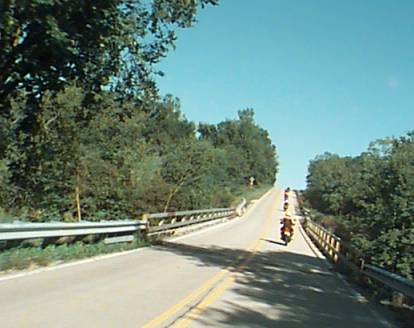 Ride #2 route
Start with a full group - then make a wrong turn and loose the first 10 - off our small group travels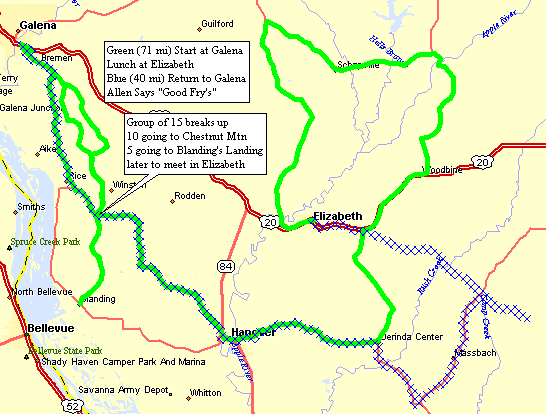 Waiting to turn onto 20.
A couple waiting to head into Happy Joe's just stayed outside and kept looking at the bikes.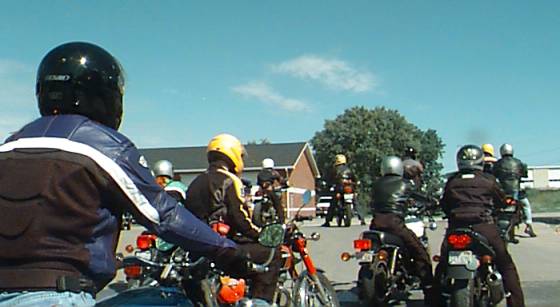 Oh, and speaking of bikes - from a Rec.Moto post:
Allen:
Jenn's got a 79 750F, Bob's on a 70 thru 72 CB750K (although we were calling it the 900 RR for a while - 900 for the adventurously large pistons he was running, and RR for rat racer. But that was a motor ago - bad honing job at the shop that did the boring), Amanda will be on a 76 550F, Rob will be on a 75 400F, and Darin will be on an 81 750F.
Bob:
There will also be a Norton Commando 850, a '70's KZ 650 or two, 3 or 4 '70's Moto Guzzis, a BMW R100, an old bevel drive Ducati (I forget which model, but it's a 900), a Ducati Monster 900, a 305 Super Hawk, a '73 CB 750, maybe a KZ 1000 or a BMW R1150 S, maybe a GPz 750 Turbo, a '00 Triumph Tiger, and something weird.
Sure, it's MOSTLY old Hondas, but there's a fair amont of other stuff too.



Off on our own - but thinking the others may still be ahead.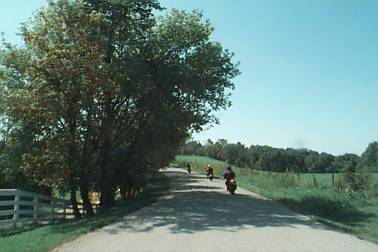 Click pic for a full sized version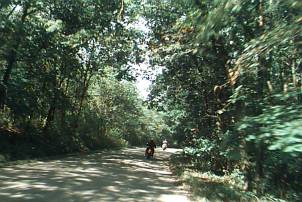 Didn't find'm at Blanding's Landing -
heading back to the Chestnut Mtn intersection
(we should have headed into the resort itself)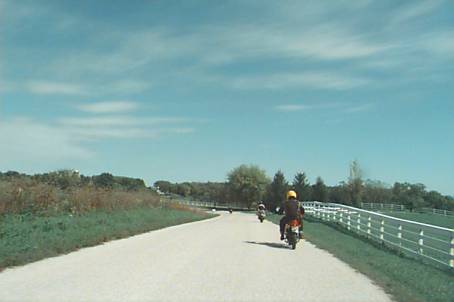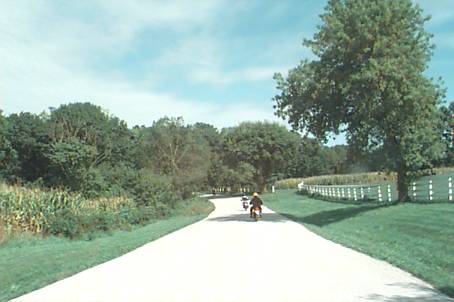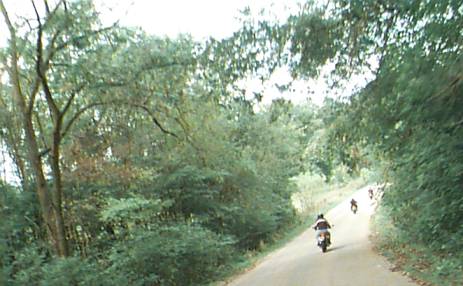 Ahhh, taking the road less traveled . . .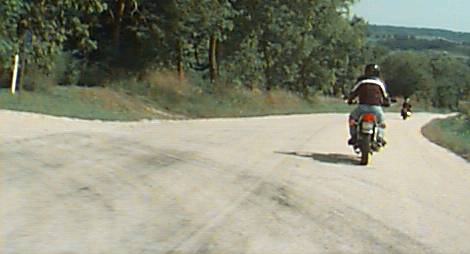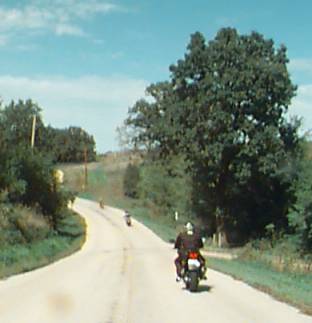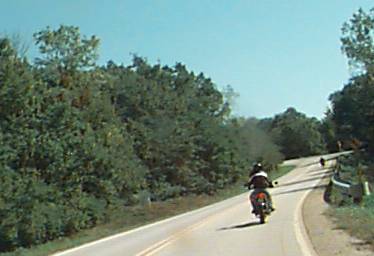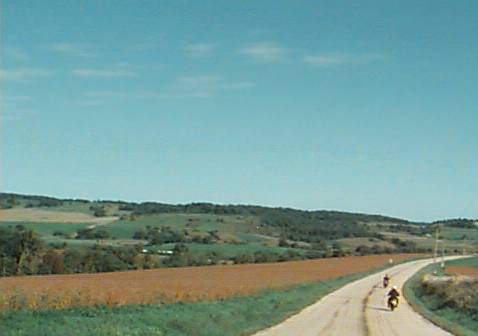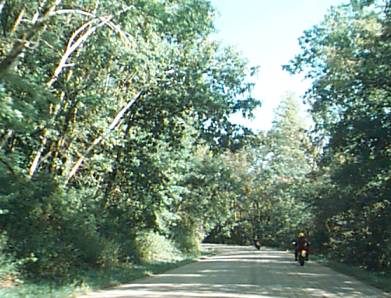 Last segment for me with the group
Galena to Chestnut Mountain Resort for some competitive Alpine Slide action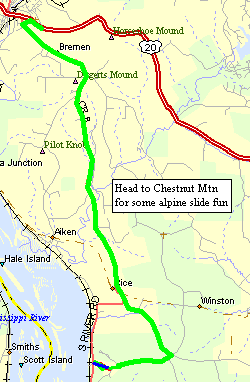 One long snake of bikes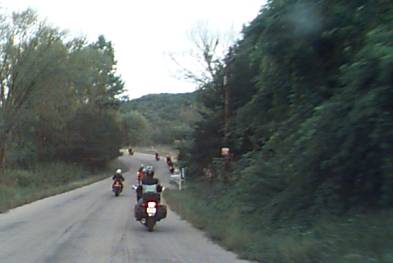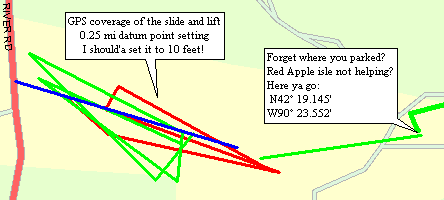 Rules - can't read'm now - didn't read'm then
Somehow I get the feeling that you shouldn't buy a ticket unless you're a crazed motorcyclist wearing full body protection!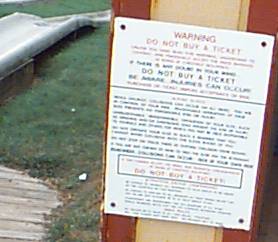 Just a few of the group


Amanda and Allen
(I'm try'n to get the names right - e-mail me with additions or corrections)
It was probably on this run that Allen recorded a 25 MPH max speed - later to be ranked up by others - and then topped by Allen at 46.1 MPH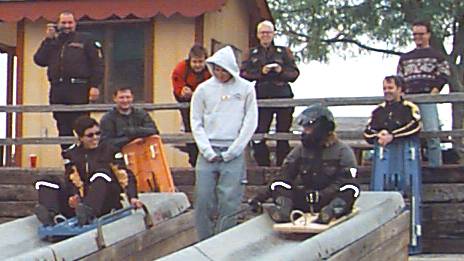 Good twisties - no gravel in the corners - you can go WOT - just don't wipe out and get a bit of slide rash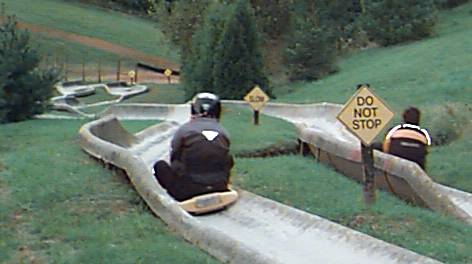 Next...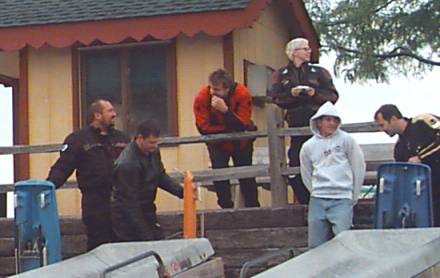 Scotty, I vant more power!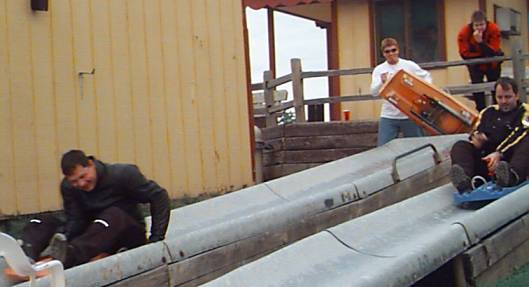 Big Bob - Big Smile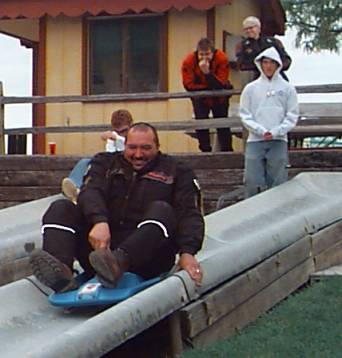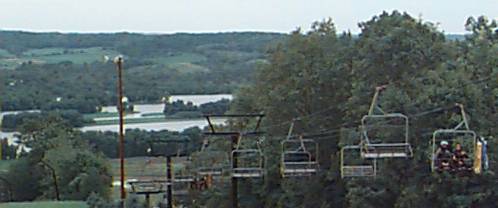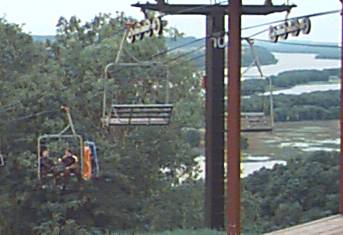 Slide Rash (Darin?) - we need video!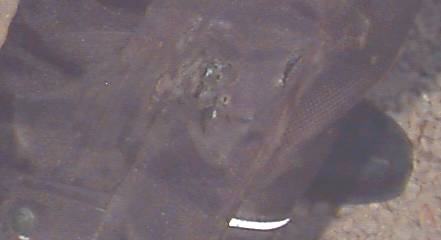 A combined track map for the day
366 Miles, Avg speed 44 MPH, 8h 19m travel time