19 May 2002
Cycle ride
Ken stops out to my place. I have the helmet radios working (replaced the power plug on my unit). Head over to Byron, West to White Pines State Park, west some more through Polo, Chadwick, Hanover, US-20 to home with a stop in Stockton for a sub.
If you would care for a StreetAtlas v5 data file click
If you would care for a comma delimited text track log click
The route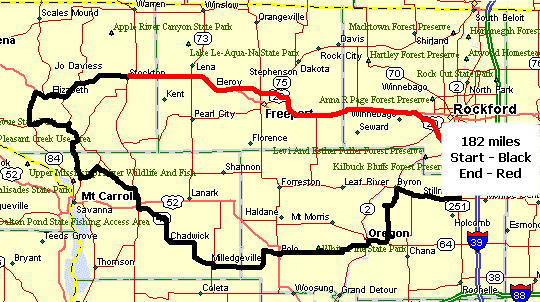 Byron nuke plant stacks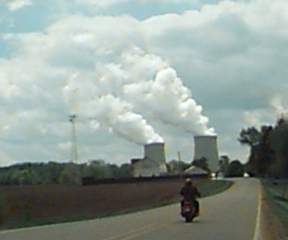 Always interesting watching the steam / cloud rolling and curling
(click for a larger image)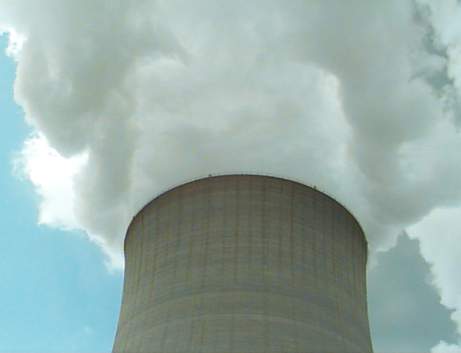 Ken & his Magna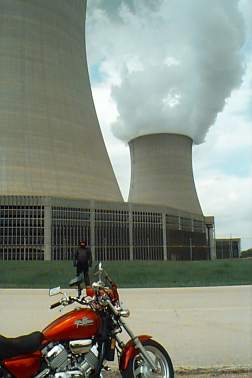 We were there only about 1 minute before we were joined by the State Police.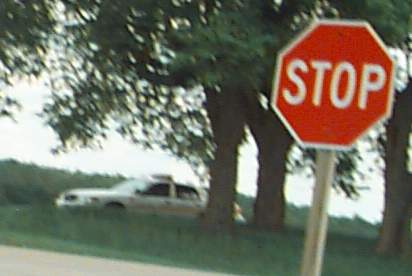 Just a couple miles south of the nuke plant is this old road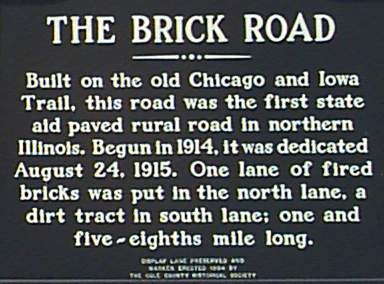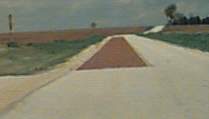 White Pines State Park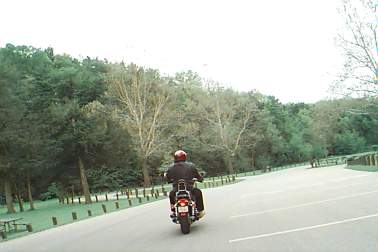 The stream crosses the road at two points. To add to the fun - if someone would try on a two wheels - there are speed bumps just before you enter the water and again just after you leave the water. When I was younger on a family outing I walked across - and slipped in the mossy slime - getting rather wet. I didn't want a repeat on the bike. The three guys (left) between the pine tree and the shelter kept watching when we pulled up - perhaps to see if we were going to try it.
(click picture to see a larger size)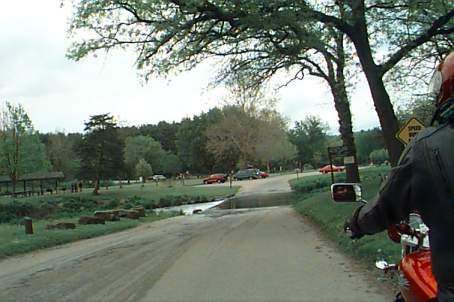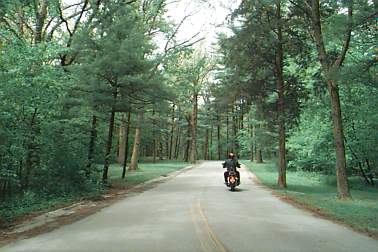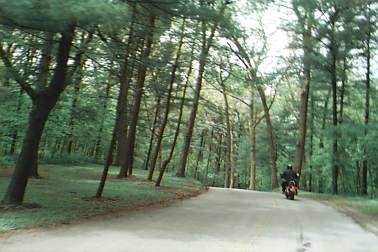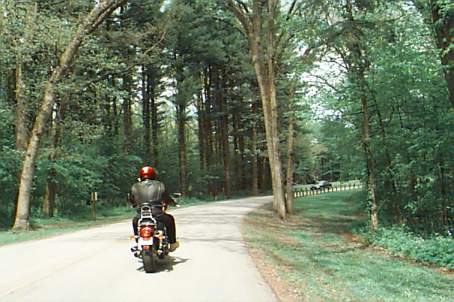 Up by the lodge there was a handful of older cars.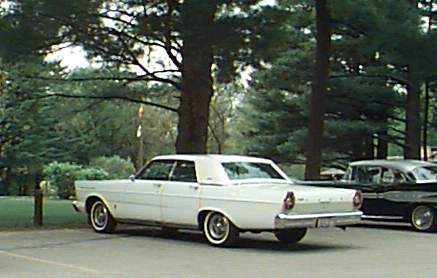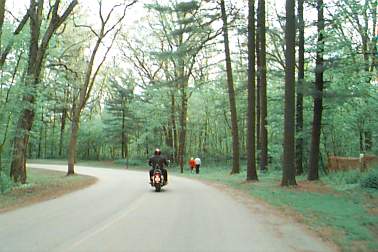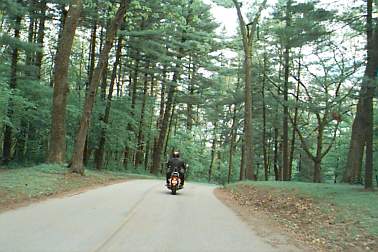 Over in Polo we came across this Illinois State Police 'vehicle'. I've not yet been able to find reference to it on their website(s). It is a body only - with glass. The white 'box' in the rear has a canister below it that had lines and pressure gauges.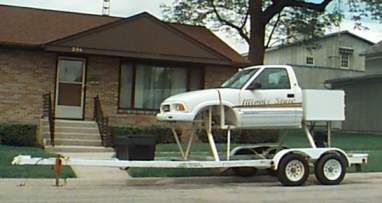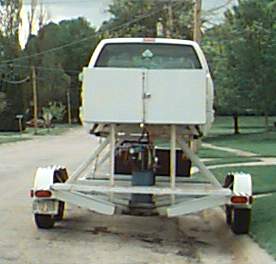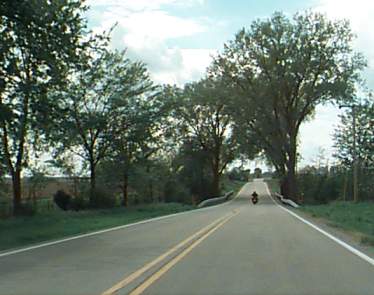 Heading North into Mount Carroll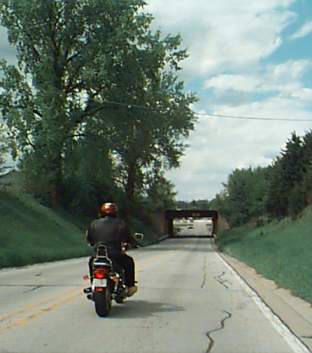 Mt. Carroll - crossing Carroll Creek
Wooden surfaced bridge with metal diamond plate tire strips.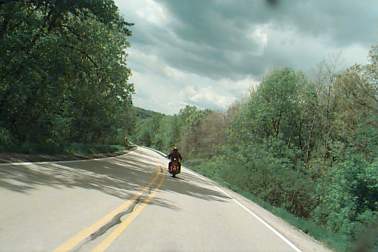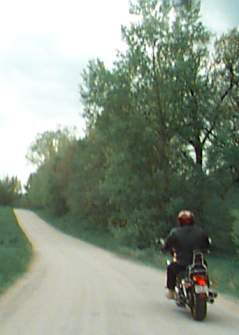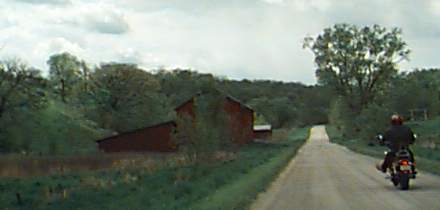 One to remember - a nice road, sun shining through the trees...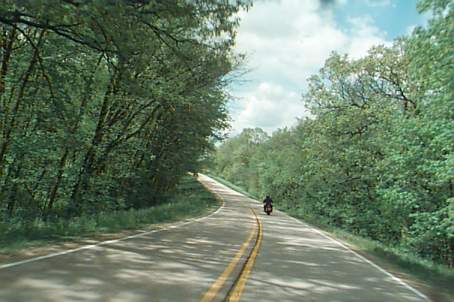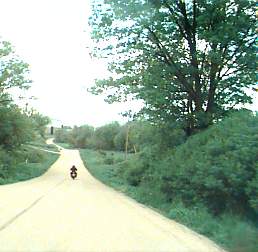 High up on a hill - decending towards Hanover - looking down the valley with the flats of the hills visible on either side.