Thanksgiving trip to AZ & The Imperial Sand Dunes in CA
29 Nov 2002

Friday Afternoon / Evening
Andy & Mary picked me up at the airport. We met up with Greg, Krista & Ryan for dinner. I stayed with Andy & Mary for the evening.


Saturday Morning
Buffalo Hill
Across the street from Andy & Mary's place
I headed over to see about finding the GeoCache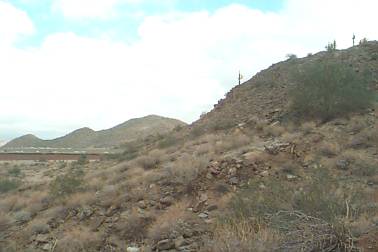 Looking out over the houses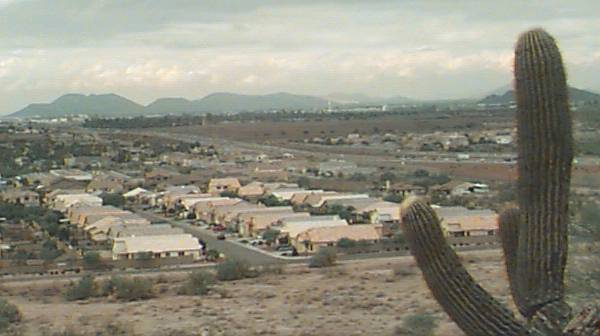 I'm getting close to the cache - but still too far away. Didn't find it.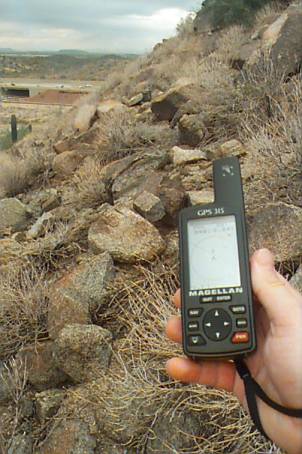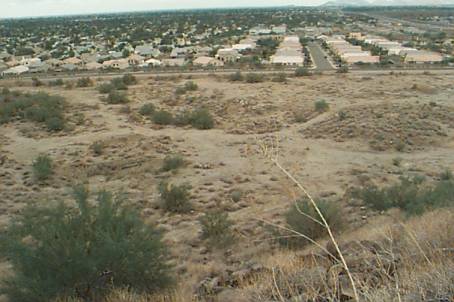 When Lindsay came into town Andy, Mary, and I picked her up.
Thanks folks for playing taxi driver!!
Lindsay and I then drove over to the Imperial Sand Dunes.
Over to the Imperial Sand Dunes in Southern California

Lindsay and I made it to camp Saturday evening.
A couple rides - similar in track from the tracks here - but no recording as the GPS wasn't with me.
The black route was the first on Sunday and the Red was the second ride.
Click for a 10K zip of the tracks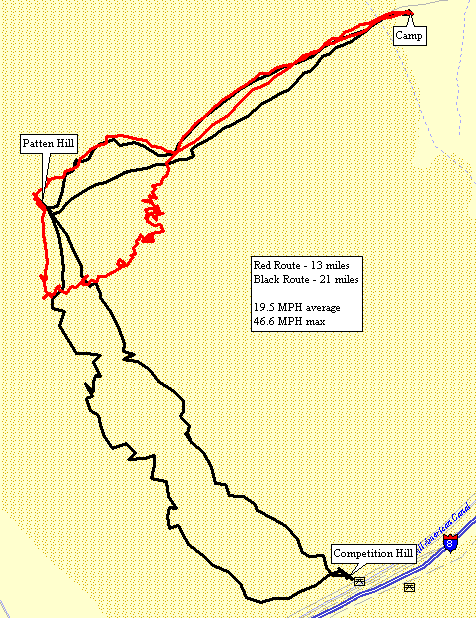 Here's a picture of the 1968 Ford Ranch Wagon on the way back from CA taken in July 1988. The car is sitting on a frontage road across the Interstate from Competition Hill (hill in background).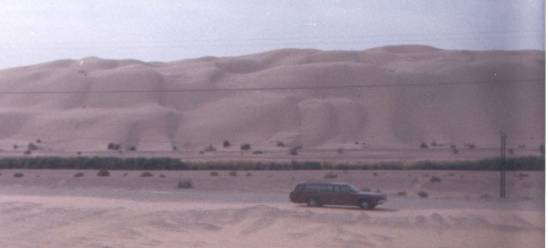 Here's a close-up of the red route where it shows us 'bowling'.
Riding part way around a sand bowl, transitioning to the next, riding part way around it, and transitioning on. If I had the GPS set to record more data points it would be a nice curvy line.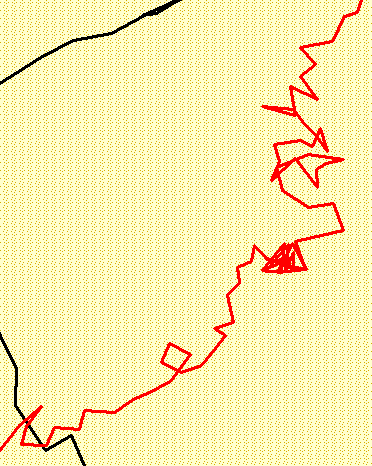 Camp. Sunday late morning after about 1/2 of the people have moved out already.
Click picture for a larger size / scroll right to see the whole thing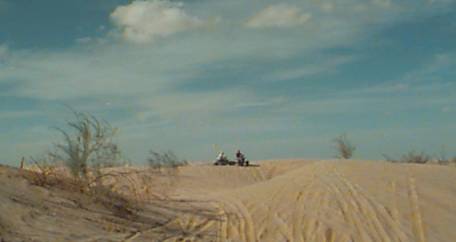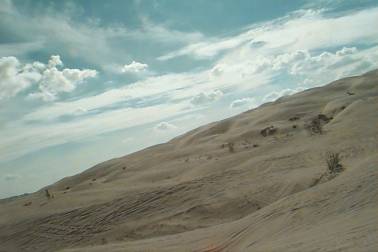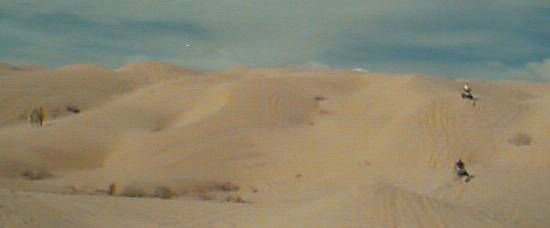 Competition Hill
Click picture for a larger size

Sitting at the bottom of a large bowl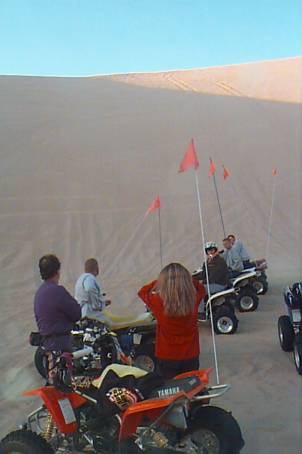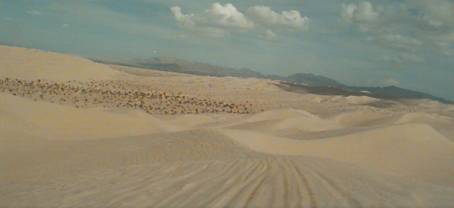 Jarod transferring expensive, desert fuel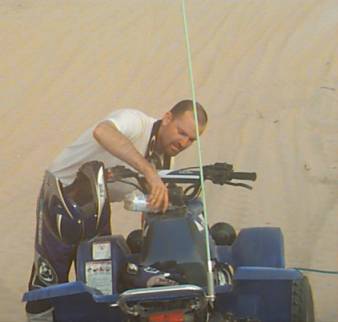 Taking a break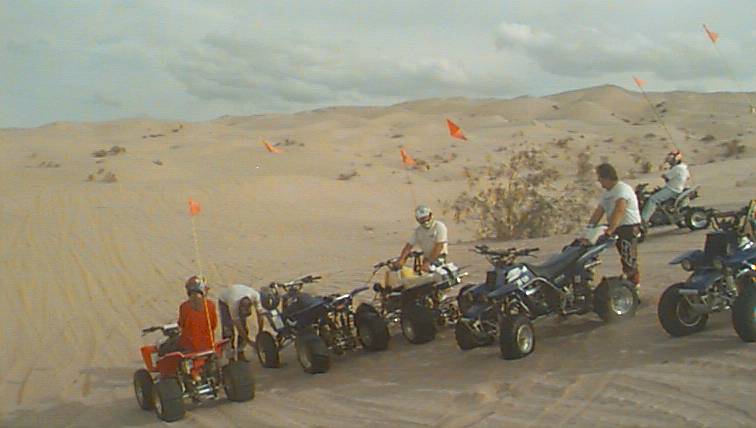 Sunset break
Click for a larger pic / scroll right


It was a nice sunset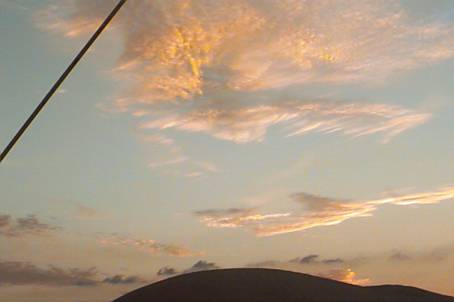 Thanks to Greg for letting me catch a quick shower and getting me back to the airport.
Thanks to Luke & family for the invitation - the weekend went by too fast.