A Walk through Kishwaukee Gorge Forest Preserve
(Rockford IL - where I-39 crosses the Kishwaukee River)
To exercise the healing ankle I try to take a walk every day. Today, a nice Friday, I was passing by the gorge. This forest preserve is a nice place to take a walk. The path is, loosly, a figure 8 configuration. You enter the 8 in the top right corner. The bottom left of the 8 is a side trail down into the gorge.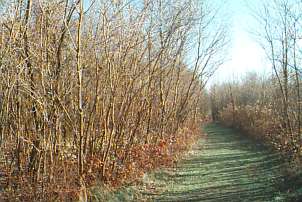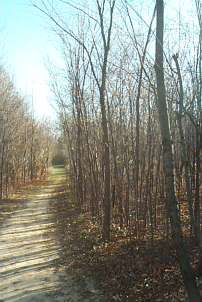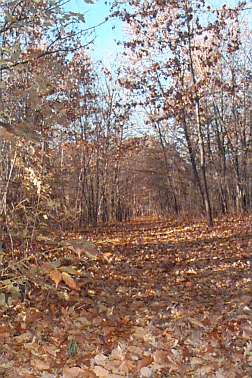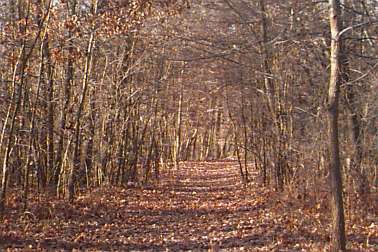 A view looking across the gorge.
The 'hill' in the background is the South bank of the Kishwaukee River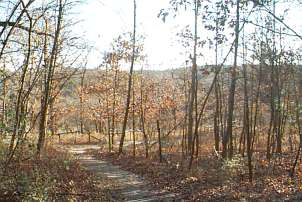 Looking South across the river.