Shed Door Opener Project
Spring 1985

My thought was to create a unit - using parts at hand - so that I could open the door from the tractor as I drove up. The setup unlocked the door and would open & close it. It was 100% 100V AC - no low voltage for signal control here (I also unplugged the unit when leaving the shed for fire safety). It moved FAST and could have had the motor speed reduced more.

Bottom limit switch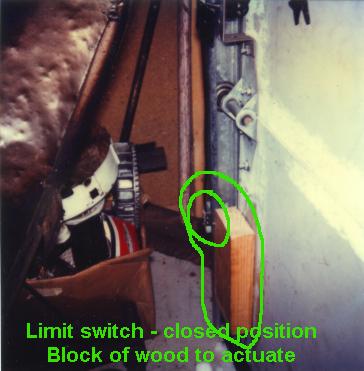 Unlocking solenoid & the door's lock mechanism - door unlocked. Once the "OPEN" command was issued the solenoid would pull the release latch for the door lock and have it unlocked before the door moved too far open (power for the door open and the unlock were issued at the same time - good thing the solenoid and unlock assy was faster than the doors motion).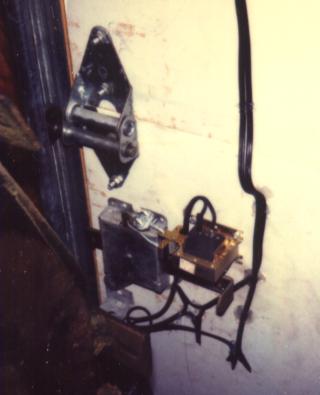 Position of the bottom 'finger' & directional switch (center of picture)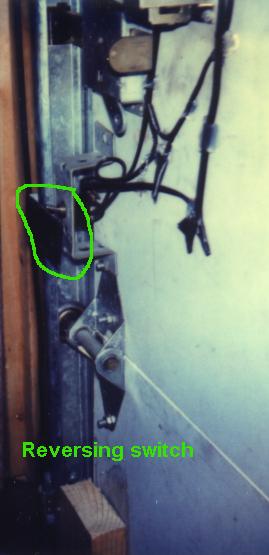 Motor & pulley arrangement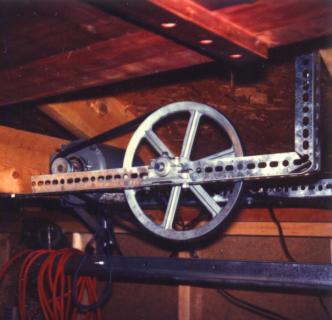 Pulley setup & chain sprocket - door closed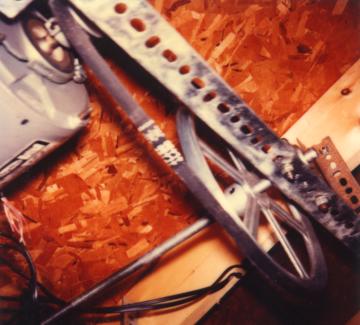 Top finger directional switch for the motor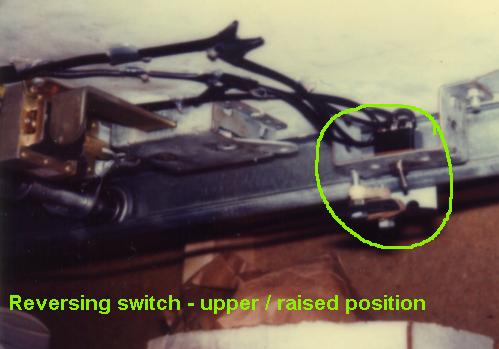 Chain & sprocket set - door open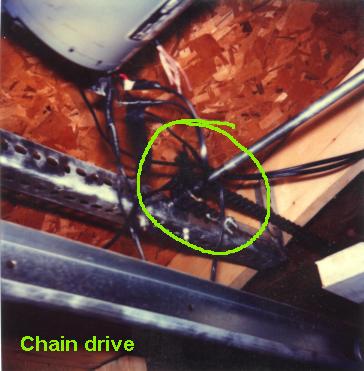 View of the secondary shaft - position of the pulley & chain sprocket - picture of the wood arm that turns the motor off when the door is open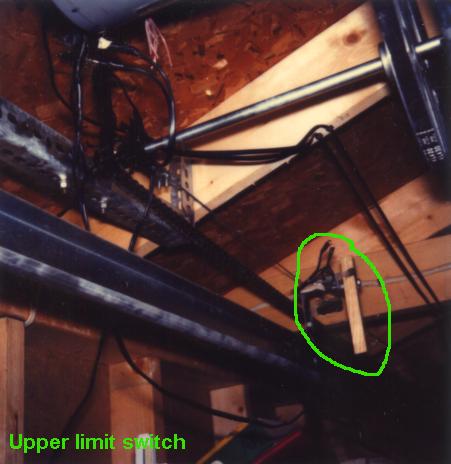 Location of the two pulleys that guide the cable