2003
Download 2003 track data (text data points, StreetAtlas v7 maps) 284KB - zipped
May 16 (mowing the lawn)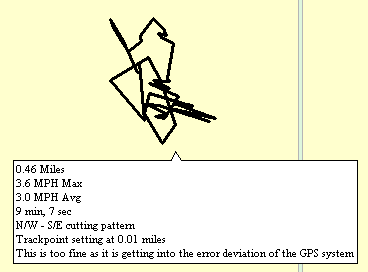 May 8 (Ultralight)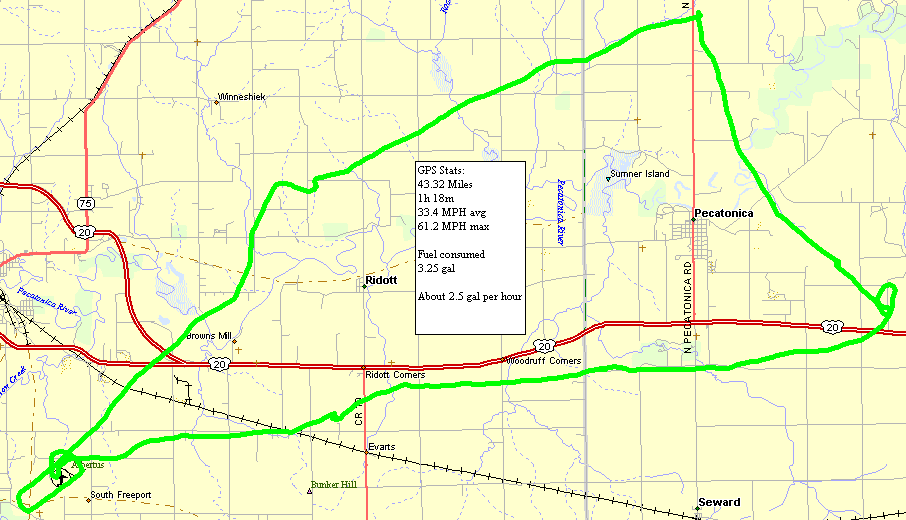 August 2 (Ultralight)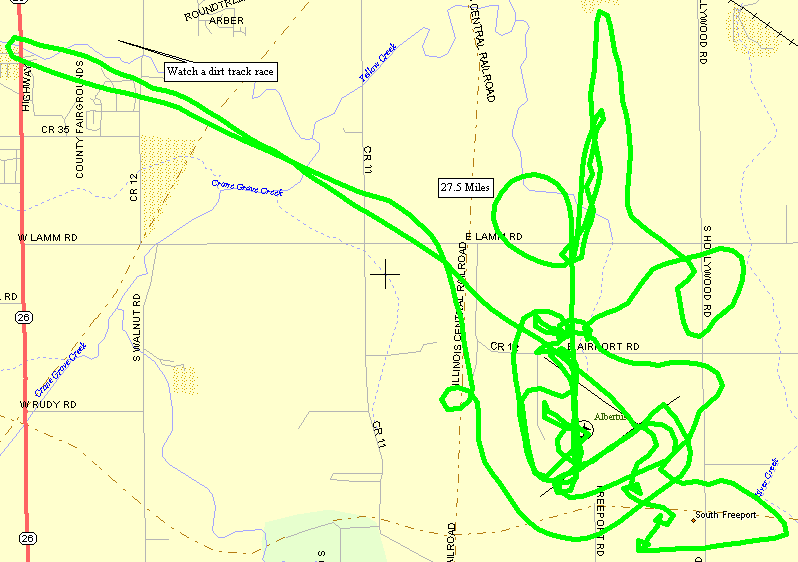 May 3 (Ultralight)
Just a quick evening flight north of the airport.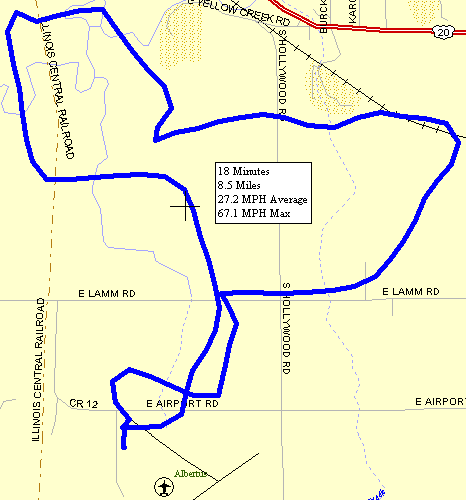 May 6 (Ultralight)

Overview map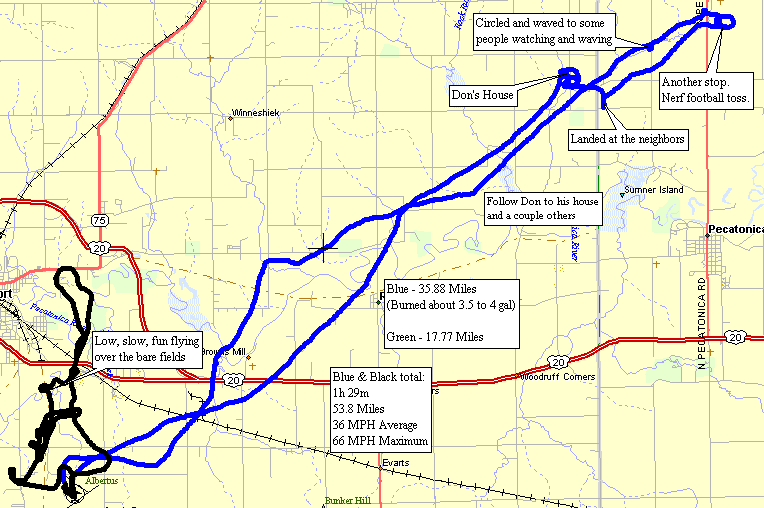 NorthEast section close-up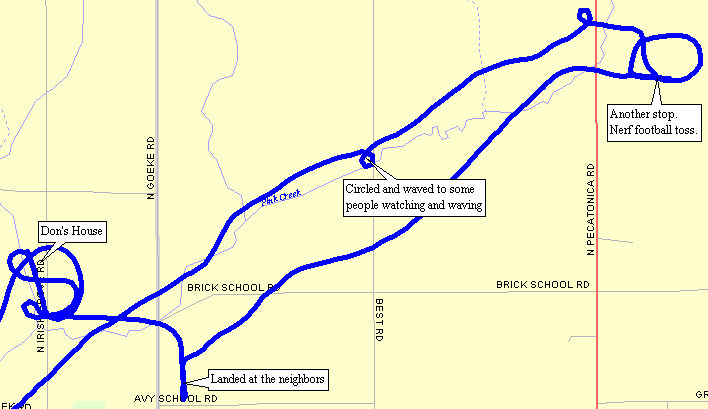 Bare track
A nice smooth evening flight. Took a trip around Forreston.


June 29
Ultralight

Head West into the wind until I hit about 1/2 tank.
1:49 minutes, 4800 RPM, 3.75 Gal consumed
Red line out, blue line back.


I was close to the Mississippi River and could see it off to my left perhaps 10 miles.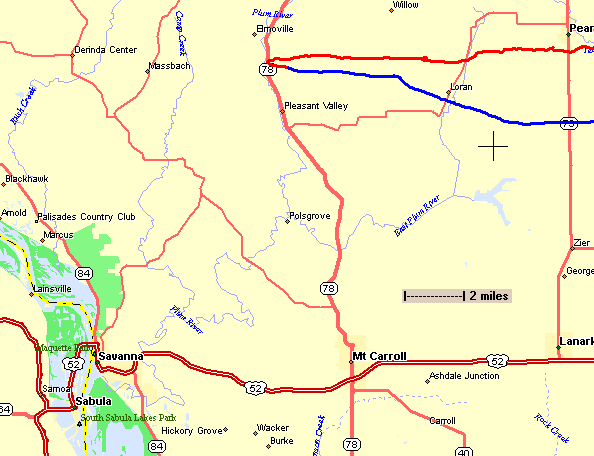 July 13 - Cycle
Ride to Ken's