2002
Download 2002 track data (text data points, StreetAtlas v5 maps) 184KB - zipped
Aug 7 (cycle)
Rockford north to Fulton WI - County H
I had ridden the road a couple years back in the car and wanted to visit it on the cycle.
Headed out with a general area - South of Edgerton just West of the Rock River.

Aug 11 (cycle)
Ride from Rockford down I-39 to the Illinois River. I wanted to check out the river area from I-30 west to near Princeton. I was somewhat disappointed in the roads & scenery. There was no scenic 'follow the river' type of road.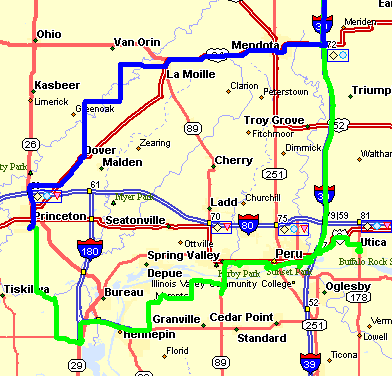 Sept 6 (ultralight)
Ultralight from Freeport (Albertus Field) to Dornink Field
Following Larry & Don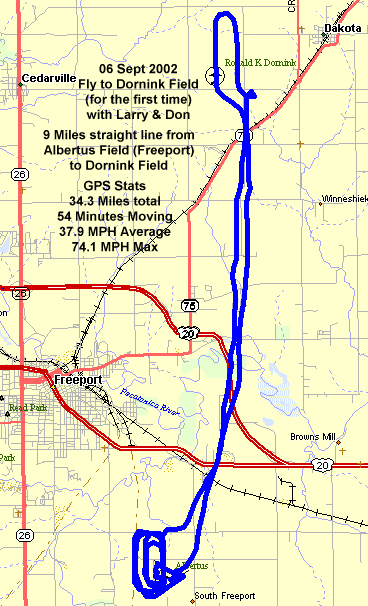 Sept 13 (ultralight)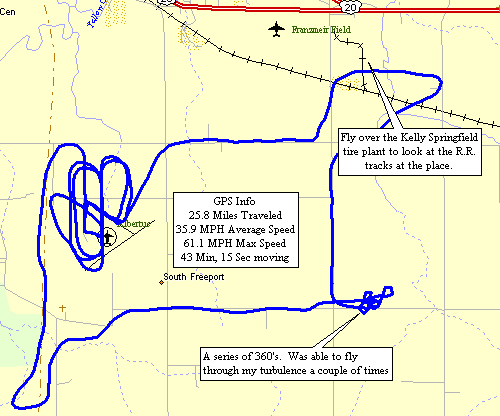 Oct 5 (Ultralight)
A bit of a cooler evening - gloves were nice to have on. Flew over to Sneek's place - nobody out. First set of engine off landings (twice).
Click the image for a larger section showing the green track line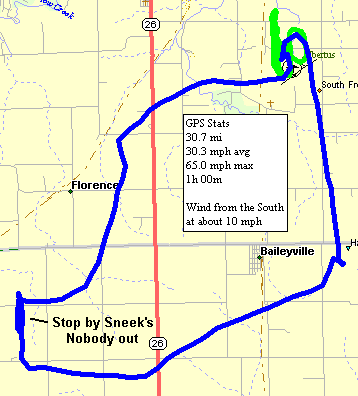 Oct 20 (Ultralight)