1993 Honda Accord LX Wagon
A buddy, on his drive to work, called and said "I'm driving by your car and it's for sale".
At the time, the 91 had over 1/4 million miles. I wasn't looking for a different vehicle (and was
holding the thought of shooting for 1/2 million miles) I figured I could purchase this replacement,
sell mine, and have close to the same vehicle with vastly fewer miles for a nice cost.
It happened. I miss the sun roof of the EX but also enjoy the driver's right armrest of the LX.
Purchased 12/20/2004 $4900 @ 37989 miles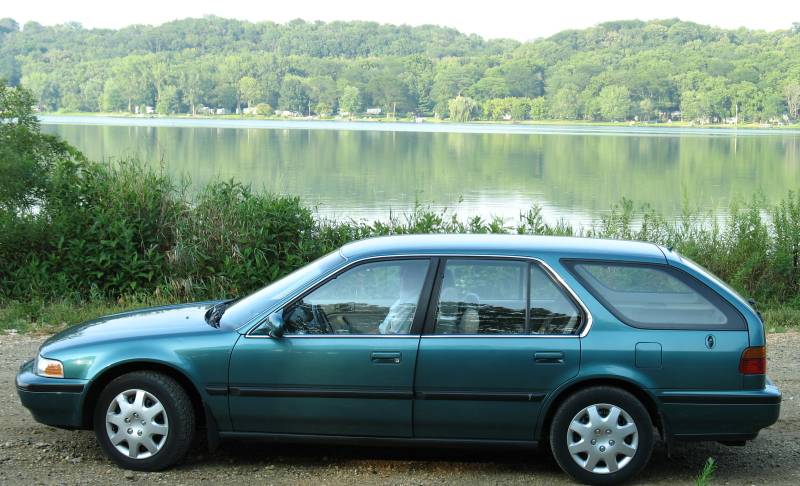 ---
1990 Jeep YJ
Purchased 06/13/2011, $3000, 153407 miles
After a few years without a motorcycle I now can ride about and enjoy open views (no roof over my head).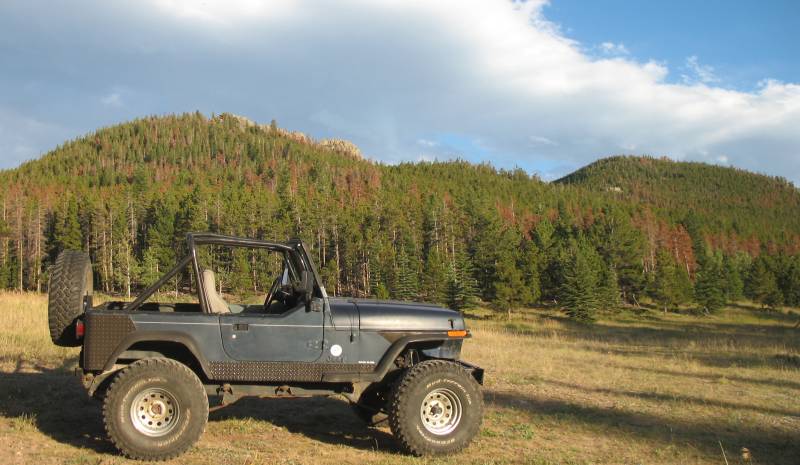 June 5, 2017 - photos with the rollbar removed (temporary)