Wednesday, June 25, 2014
A hail storm last evening still had hail on the ground the next morning.
The storm was fairly localized. By me, aside from noticing the grand light show, I only had a few hail pieces hit the ground (pea sized). A couple miles away, driving to a morning appointment, I was amazed at the amount of hail still on the ground (warm day) and the SHREDDED trees.

I have heard of crop insurance (for hail) though I now have a higher respect for the damage hail can do. Notice the sidewalks that are covered in tree leaves.
The golf course near Lemay & Horsetooth.
Today is a Bike To Work event.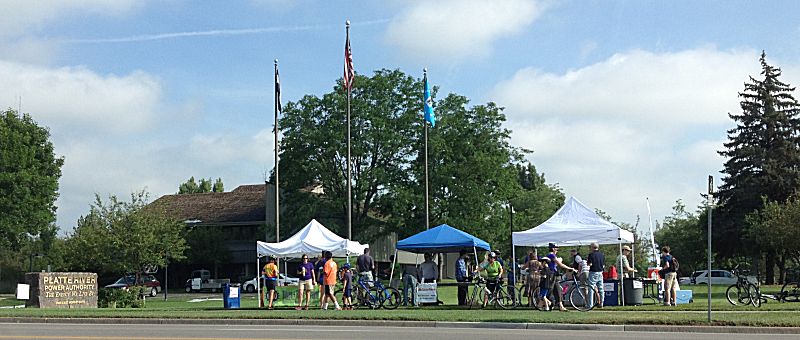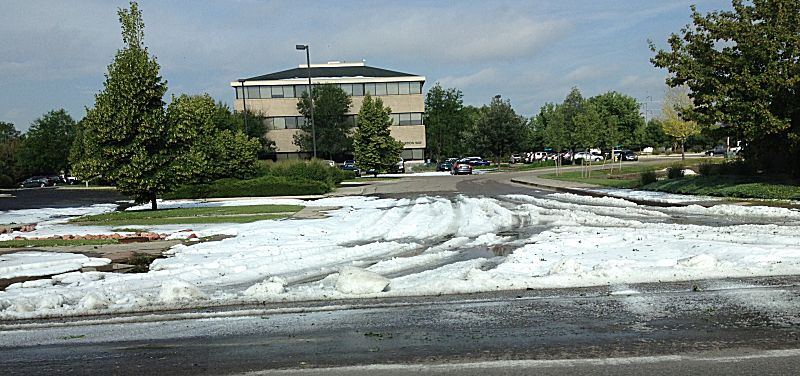 The city was out clearing hail/slush in a few spots.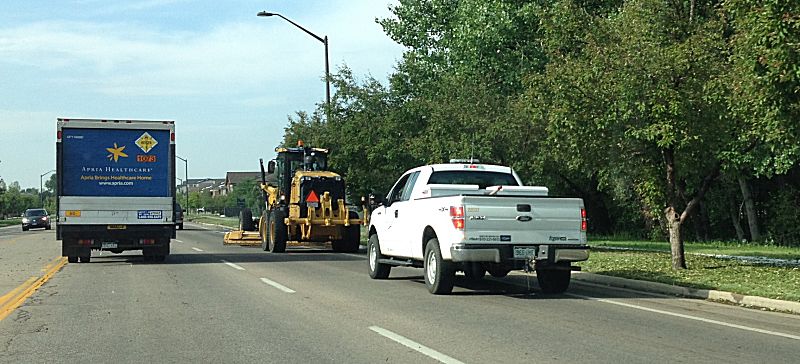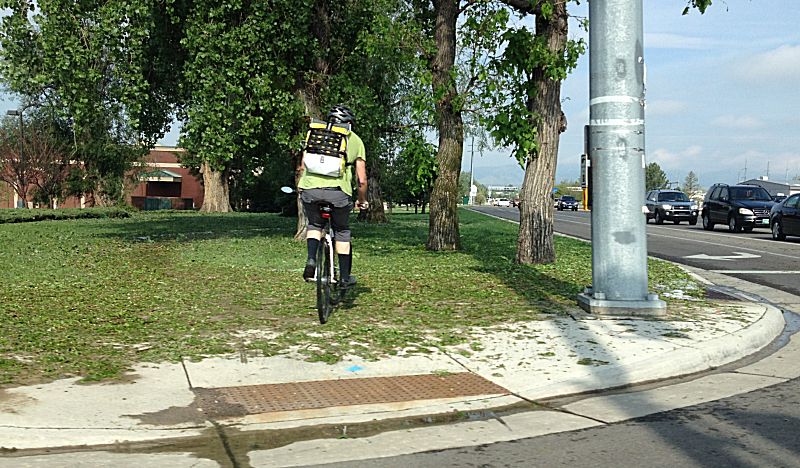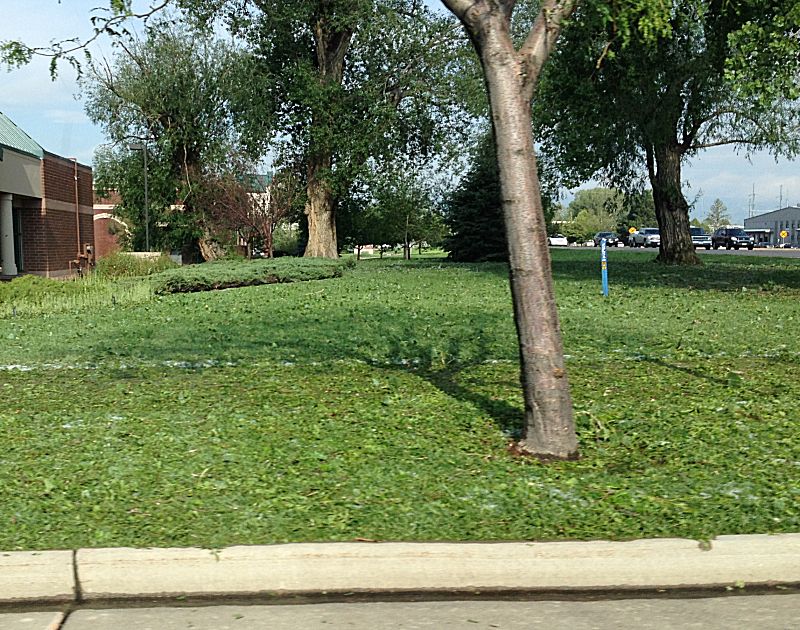 With a covered sidewalk are ragged top trees.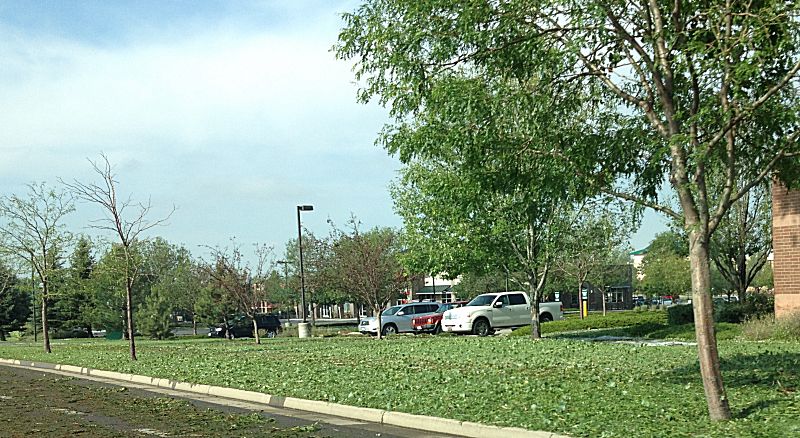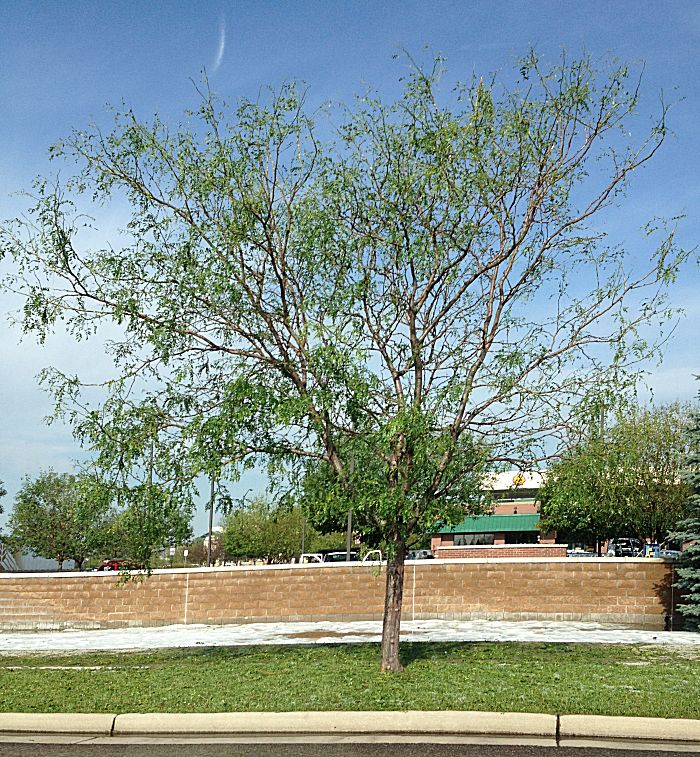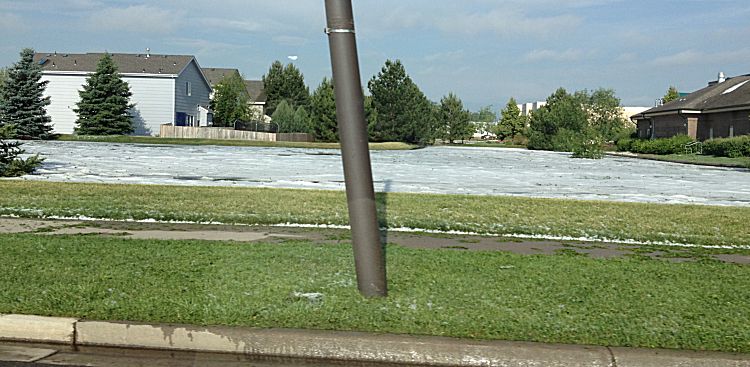 Video
(if the video is not visible, upgrade to an HTML compliant browser)