February 17, 2007
Denver to Divide to Salida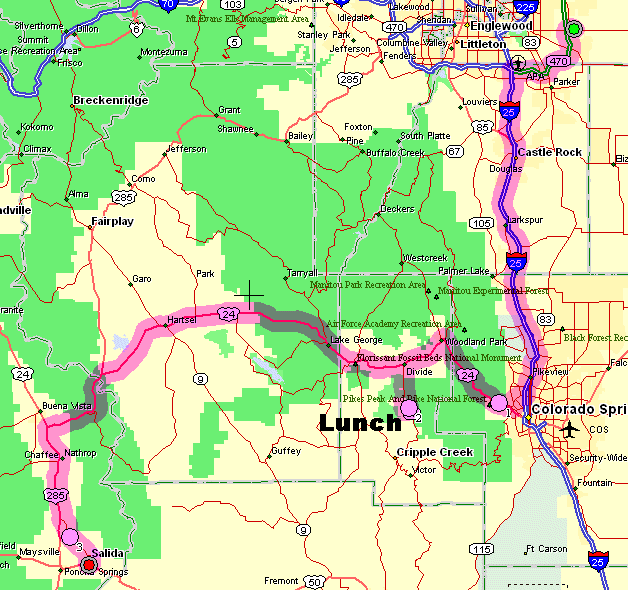 Looking across the rolling land (kinda bare), across the housing developments (ugh), to the Rockies.
They look nice - but I'd prefer it if the prior two items weren't in the way.

Rolling south on I-25 - snow covered trees.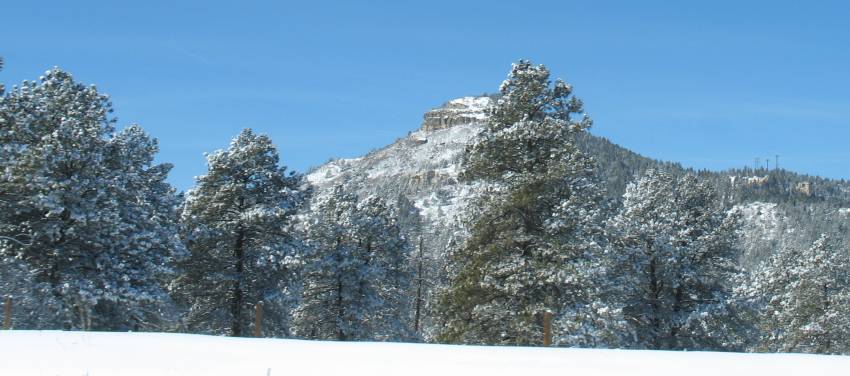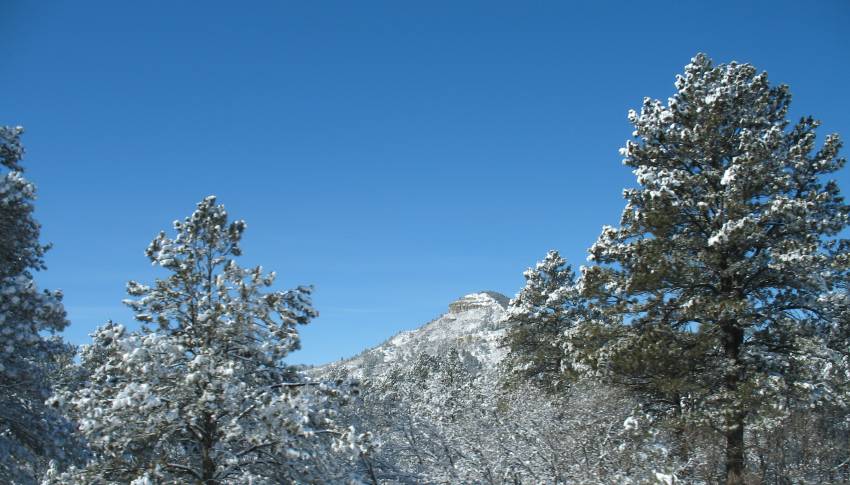 Trains along I-25 between Denver and Colorado Springs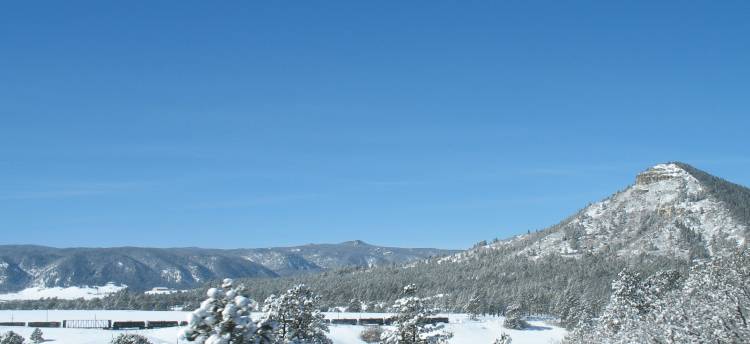 The second locomotive is an odd "B" unit. B-units lack a cab for the crew.
Wikipedia article on B-units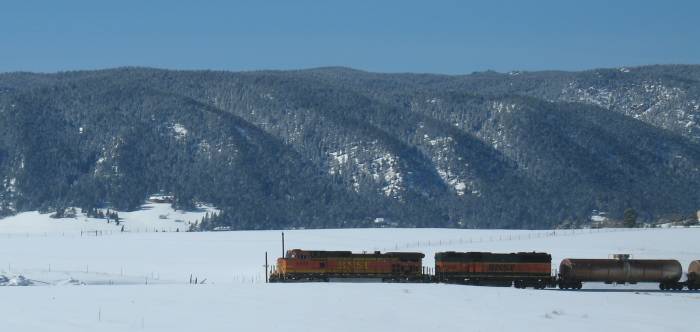 US-24 heading West from Colorado Springs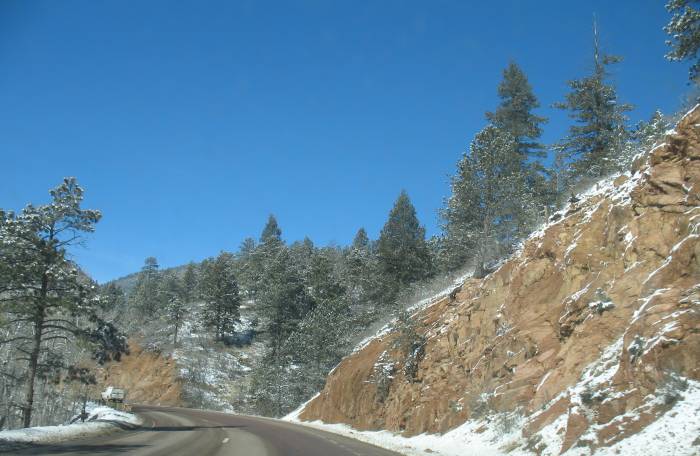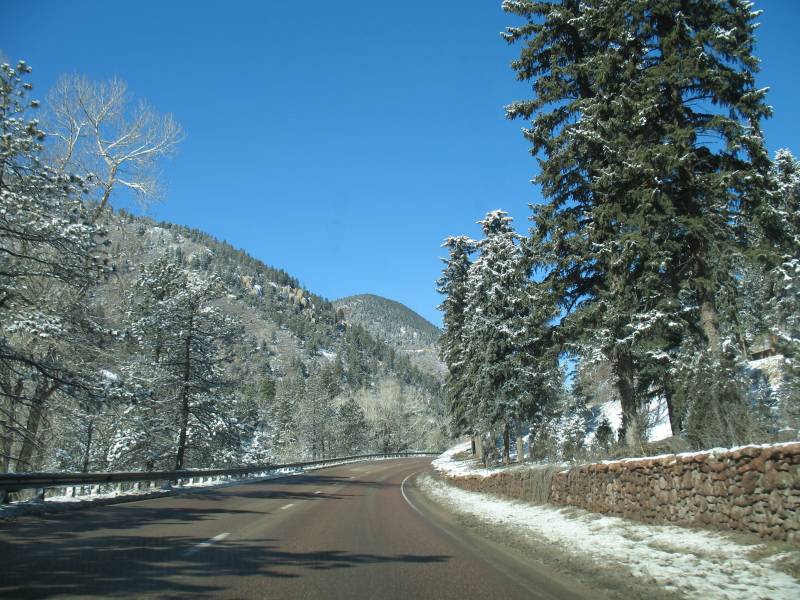 South of Divide CO
Looking East at Pikes Peak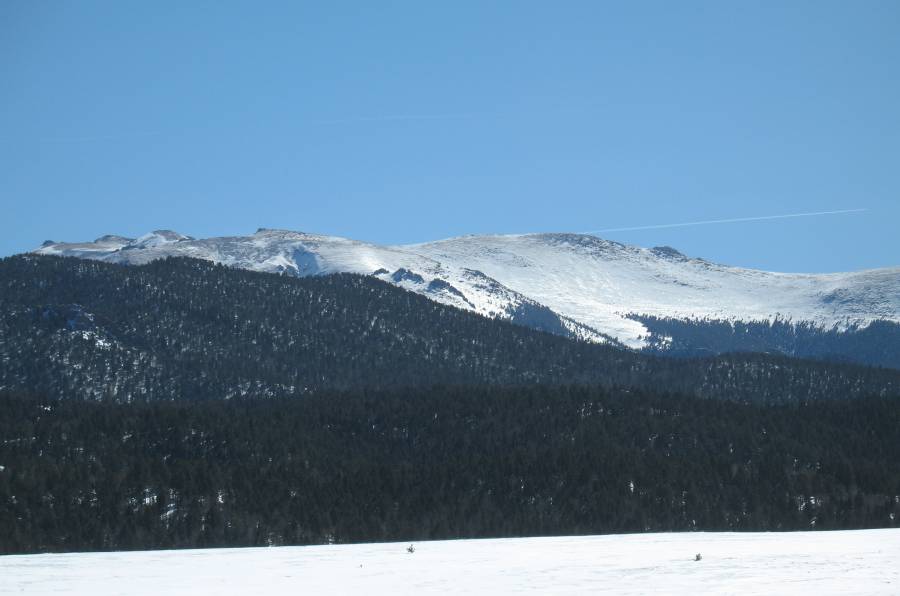 A few minutes at hand before our Noon lunch I headed a bit past my turn off and took some photos.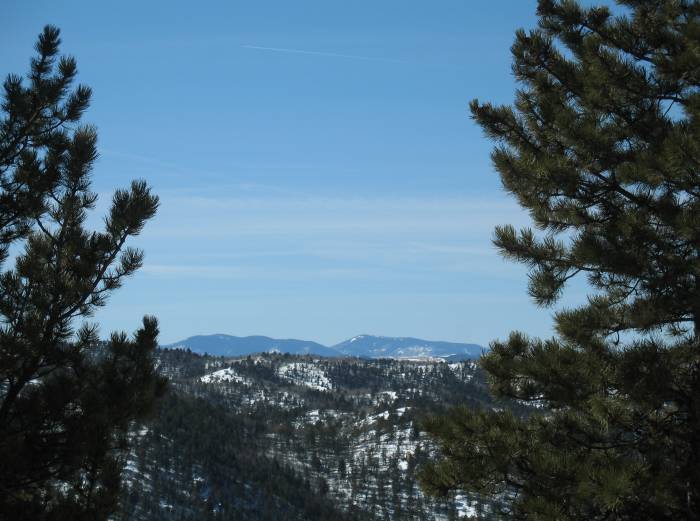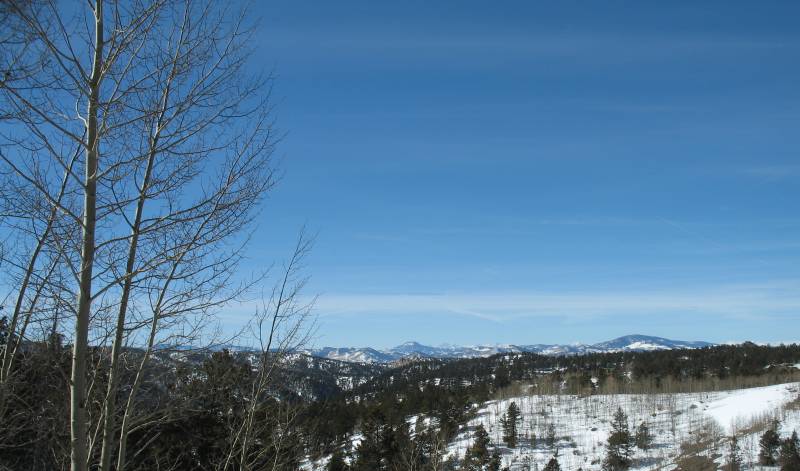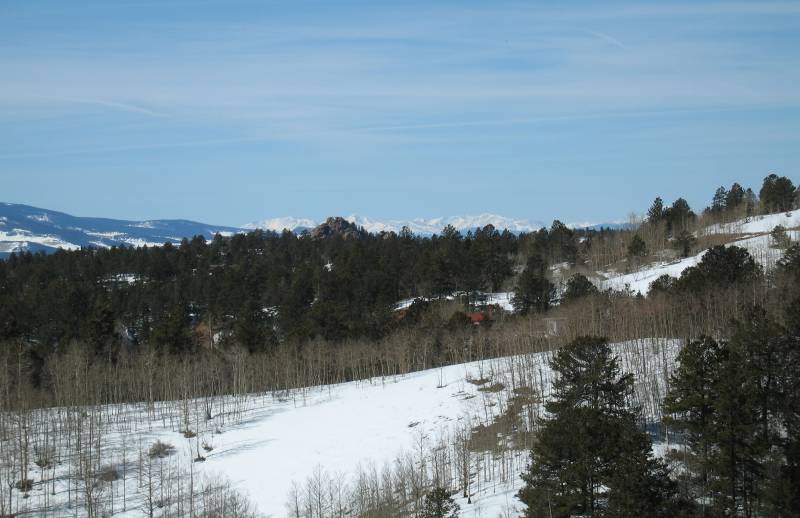 Grimey headlights, grimey car - and it was washed a couple days back...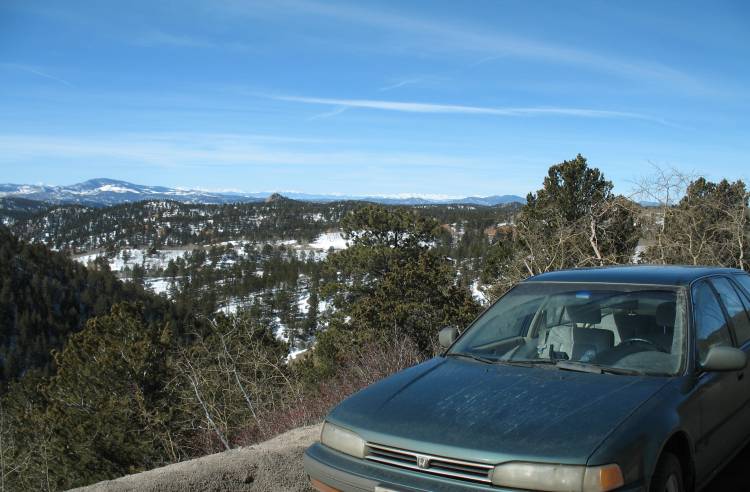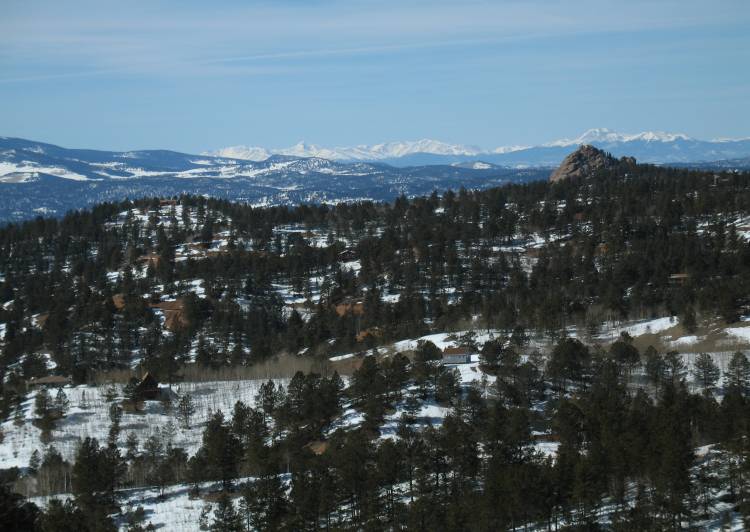 The old roadway went through the tunnel.
Since the roadway was reconfigured the tunnel is now blocked off.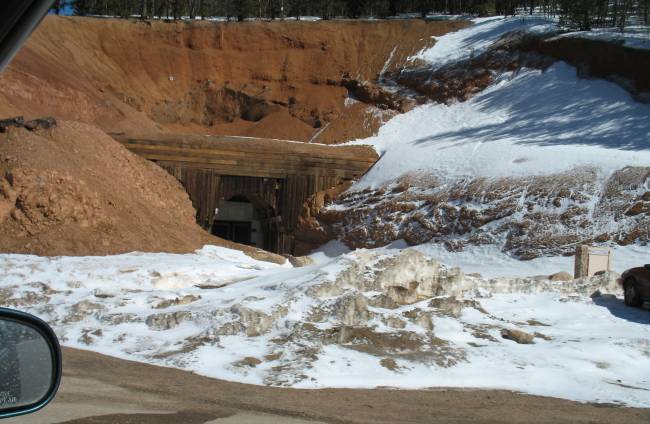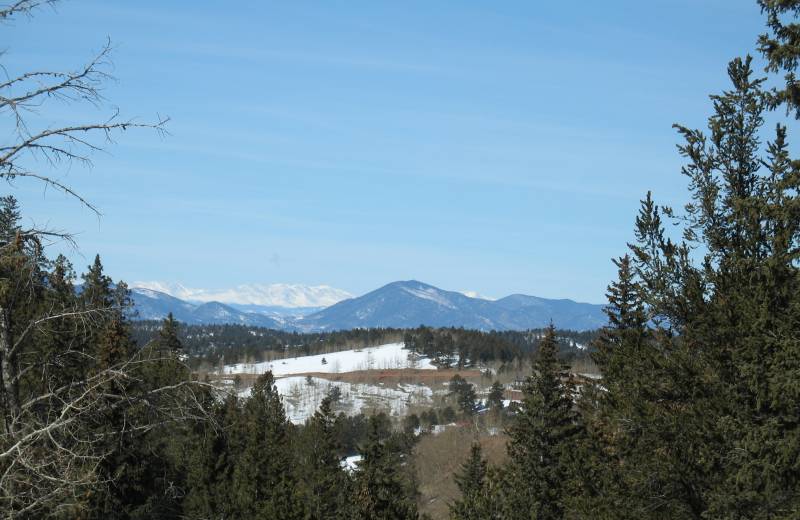 Heading up the hill to Geroge & Barbara's home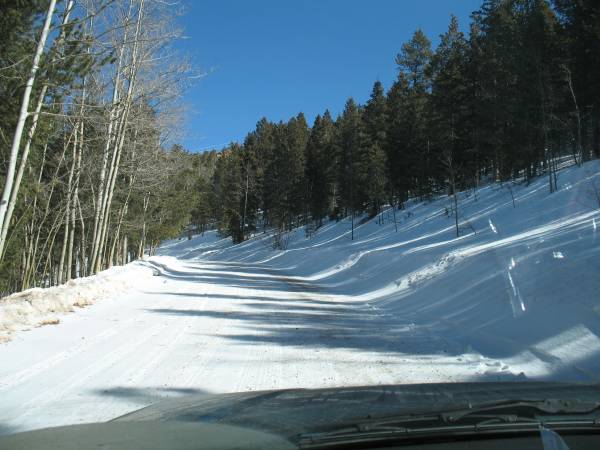 Barbara & George. Enjoying a nice afternoon.
Thanks Folks - I had a wonderful time!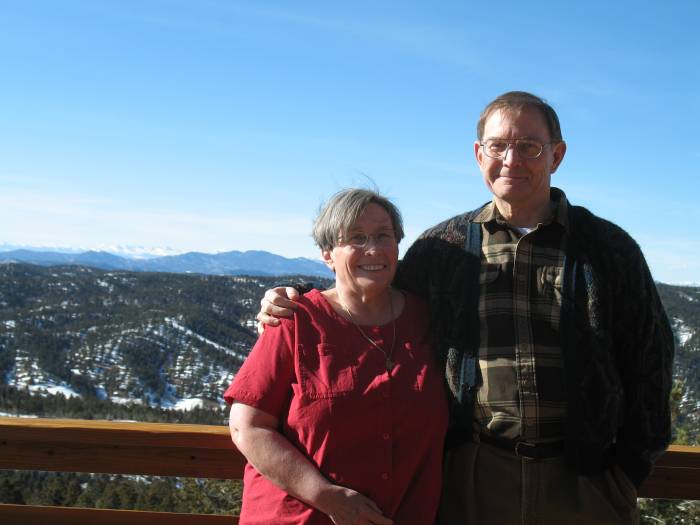 View from their deck - almost 180 degrees - South > West > North
Panorama

Click for a larger size
- remember to scroll right
Sunset from the vista point west of Divide